About
What we are We comprehend what you seek and realize your anxiety. Relax. Our highly qualified medical professionals with extensive domain knowledge will take care of every minute detai...
...more
What we are We comprehend what you seek and realize your anxiety. Relax. Our highly qualified medical professionals with extensive domain knowledge will take care of every minute detail to provide you the best medical treatment ever possible. With perfect vision and well defined goals, we aim to touch the pinnacle of medical service. To offer our best service to you, we constantly update our technical knowledge by participating in various training workshops and seminars. No second thoughts and we would leave no stone unturned to provide the best facilities. We use the most sophisticated and state of the art technologies and equipment and sterile rooms for all the procedures. Our Mission We would strive to make you to like yourself, believe yourself, and realize your unique beauty. We also desire to render flawless quality services in field of cosmetics through our surgical and non surgical procedures. Our Vision We are very lucid about what we want ? To make the services of skinovate synonymous with excellence. Through our immaculate medical solutions, we would like to fulfill the beauty aspirations of everybody to get a vibrant and graceful personality.
Location
Photos (5)





Videos (1)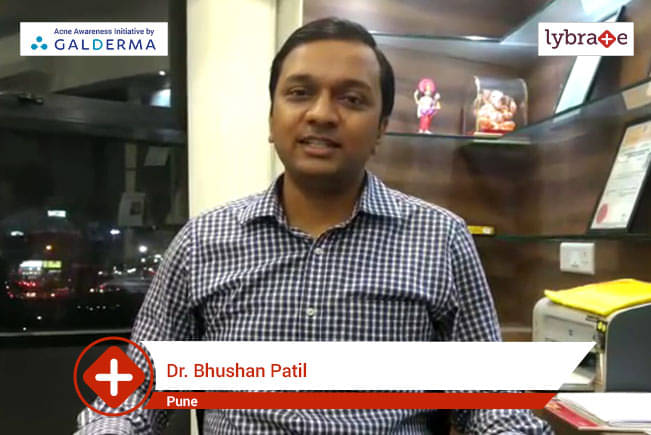 Amenities
Parking
Cafeteria
Online Appointments
Reception
Waiting Lounge
Credit Card
Ac Rooms
Network Hospital
Office No.302 & 303, Third Floor, Royal Avenue, Survey No.18, Hissa No.11/6, Next To Hotel Shivar Garden, Pimple Saudagar

,

Pune
Get Directions
Doctor in Skinovate Laser & Cosmetic Surgery

MBBS, M.S. Gen Surg, MCh - Plastic Surgery
Cosmetic/Plastic Surgeon
Book appointment and get ₹125 LybrateCash (Lybrate Wallet) after your visit

Diploma In Trichology - Cosmetology, BHMS
Dermatologist
05:00 PM - 09:00 PM
10:00 AM - 02:00 PM
BHMS, Diploma In Trichology - Cosmetology
Dermatologist
Specialities
Dermatology
Aims to deliver the highest quality of care to patients with skin disorders
Cosmetic/Plastic Surgery
Offers various surgical and non-surgical procedures to patients willing to enhance their appearance
Feed
Shared 1 week ago • Featured Tip
The surgical procedure to correct the appearance of eyelids is called blepharoplasty. The correction is done by removing extra skin, fat and muscle that make the eyelids droop.
Uses-
Eyelids start drooping when the muscles supporting your eyelids weaken as you grow older. Excess fat accumulates below and above your eyelids as a result, which leads to eye bags and droopy eyelids.
Besides making you look older than your age, droopy eyelids can also affect your vision. Blepharoplasty can improve your vision and give your eyes a polished look at the same time. Some other benefits include:
Excess deposits of fat that make eyelids look puffy are removed with the help of blepharoplasty.

Eye bags are reduced.

Drooping eyelids which end up revealing the sclera (the white part in your eyeballs) are fixed.

Fine wrinkles and excess skin around lower eyelids are corrected.
Blepharoplasty is usually combined with procedures such as skin resurfacing, face-lift or brow-lift.
Risks-
Blepharoplasty, like every other surgical procedure, has certain risks, which include—
Irritated, dry eyes

Trouble closing eyes and other associated problems

Prominent scarring

Eye muscle injury

Skin discoloration

Follow-up surgery is needed

Short-term blurry vision, or in unusual cases, loss of vision

General risks associated with surgery such as blood clots, anaesthetic reactions, cardiac and other coronary problems.
Before the surgery can be scheduled, a surgeon and ophthalmologist will be consulted to record your medical history and discuss your expectations about the surgery. Then, before the procedure can begin, the following steps will be followed:
First, you will be examined physically; your doctor will test your tear ducts and take measurements of your eyelids.

Second, your eyes will be examined and your vision will be tested.

Lastly, your doctor will take photographs of your eyes which will facilitate and guide him/her through the course of the surgery.
Results-
The effects of blepharoplasty are long-lasting and the corrections are permanent. Durable sun protection of the eyes helps in maintaining the corrections made.
Although, you can get excellent results from one surgery, sometimes you may need multiple procedures to achieve the desired look.
2961
people found this helpful
Shared 2 weeks ago • Featured Tip
With the urge to remain and look young constantly on the rise, more and more people are moving towards cosmetic surgical options to retain their youthful looks. Laser therapy is one of the most commonly used procedures in cosmetic surgery. Read on to know additional information on the types of lasers and the various uses in cosmetic surgery.
How it works?
A laser unit produces a beam of high-energy, focused-intense light which selectively interacts with the various tissues in the skin. By altering the amount of light and the area of application, many medical conditions can be treated using laser therapy. While only laser is used in some cases, it could be used in combination with other products in some other people. The skin has an underlying layer of connective tissue which has collagen, elastin, and blood vessels. The laser acts on these and removes the superficial dead layers at the same time improving production of collagen and elastin. The result is youthful, glowing skin that is almost instant.
Types of laser surgery:
Laser is used in multiple ways on the skin.
Laser skin resurfacing: For treating ageing issues like wrinkles, blemishes, and dark pigments, a beam of the laser is directed at the affected area. It acts on the collagen layer and the result is wrinkle-free skin that looks youthful and glows.
Removal of skin lesions: For small lesions like birthmarks and warts, the blood vessels are usually affected. A beam of the laser is aimed at these lesions, and by cutting off blood supply to these, the lesions are removed and regrowth is prevented. Laser is also useful in treating spider veins and tattoos. Depending on the severity of the lesion, more than one session may be required. Another major advantage of the laser procedure is that it is done in the outpatient setting and does not require hospitalisation.
Laser hair treatments: Laser is used both in hair removal and in the transplant process. In hair transplant process, the area of transplant is prepared to receive the transplant using laser. In hair removal process, the follicles are removed and therefore unwanted hair on the body is removed. This again may require multiple sessions depending on the quality of the hair.
Types of cosmetic lasers: Carbon dioxide laser, Erbium laser, Yag laser, Pulsed-dye laser, intense pulsed laser, infrared, and radio frequency lasers are some commonly used lasers. There are constant developments in this ever-evolving field, and your cosmetic surgeon would be the right person to give you that information.
Also, having a detailed discussion with your surgeon on what to expect after a laser procedure is extremely essential. This will help set expectations for both the surgeon and the patient."
5643
people found this helpful
Shared 1 month ago • Featured Tip
A normal human being loses 50 to 100 hairs on a daily basis, but it doesn't make thinning of scalp hair noticeable because new hair is growing in at the same time. Visible hair loss occurs when the cycle of hair shedding and growth is disrupted or when the hair follicle is damaged and scar tissue is formed.
Hair loss can be attributed to four main factors, namely heredity, changes in hormones, medical conditions and finally medication. The hereditary condition known as pattern baldness is the most common reason of hair loss. It occurs gradually and with a receding hairline and bald spots in predictable patterns in men and thinning hair in women. Heredity dictates the age when one begins to shred hair, extent of baldness and finally the rate of hair loss. Among men, pattern baldness is common whereas in women, hair loss occurs in form of thinning of hair.
Hair loss can also be triggered by hormonal changes and imbalances during pregnancy, childbirth, onset of menopause and thyroid problems. Patchy hair loss or alopecia areata occurs when the human body's immune system attacks and damages hair follicles causing hair loss and leave behind smooth bald patches on the skin. Scalp infection like ringworm leads to scaly patches and hair loss. Skin disorders like lichen planus, sarcoidosis and trichotillomania causes people to have an irresistible urge to pull out their hair, whether it's from the scalp or other areas of the body.
Excessive use of hairstyling tools like iron curlers and products like gels, mousse, sprays and colours damage the hair and prolonged usage can hamper its growth. Hairstyles which pulls one's hair tight like pigtails or cornrows cause traction alopecia. Hot oil hair treatments cause inflammation of hair follicles leading to hair loss.
Medicated drugs for arthritis, depression, cancer, hypertension and even birth control increase the rate of hair loss. As the hair is made of keratin which is a protein, if one has a protein deficiency, then the chances are that the hair will be brittle. Crash dieting and losing a lot of weight too quickly has an adverse effect on hair growth, because these diets deprive body of essential nutrients which impact hair growth.
Psoriasis and Diabetes responsible for loss of hair. Diabetes affects the body's circulatory system due to which less amount of nutrients and oxygen reach the feet and the scalp areas due to which the hair follicles get damaged. Psoriasis is a skin disease which affects the scalp and hair follicles leading to red bald patches.
If one notices thinning of hair, it is best to get checked for any underlying condition which could be causing the hair loss.
5383
people found this helpful
Shared 1 month ago • Featured Tip
You may have heard a lot about teen acne and things related to it, especially its nature and solutions to cure this skin condition. However, there are several misconceptions about acne. Many facts regarding the cause and remedy for acne, which are commonly talked about, are incorrect. Here are some myths and facts about teen acne you should know about:
Tanning clears the skin: A tan may act as a temporary mask to prevent acne. However, the sun dries up the skin and irritates it. This may further lead to acne breakout. There is no link between exposure to the sun and acne prevention, and the rays of the sun can cause damage to the skin. You should always use a sunscreen while going out in the sun.
Wash your face to prevent acne breakouts: Washing your face helps in removing the dirt and oil from the pores of the skin. However, too much washing may cause dryness and irritation, triggering more acne breakout. You should not scrub your face and use a mild soap or a facewash to wash your face.
Popping pimples will help in faster elimination: Popping pimples make them less noticeable for some time, but it causes the pimples to last longer. When you squeeze a pimple, you push bacteria, dead skin cells and oil back into the skin. This causes increased swelling and reddening. It might also cause a red or brown scar, which takes a lot of time to disappear. Some of these scars last forever.
Stress leads to acne: The normal daily stress a teenager faces does not lead to acne. However, in the case of stressful periods, such as dealing with the death of a loved one or facing parent's divorce, the skin produces extra oil or sebum. This does not always mean that you will get more zits and pimples.
Acne is curable: Acne is not curable. It is chronic in nature and may last for a very long time. It is like a continuous situation which keeps on recurring on the skin. It may come and go several times and in case you are prone to acne, you will face a hard time dealing with it.
Pimples occur overnight: Another common misconception regarding acne is that pimples occur overnight. The truth is that a pimple takes weeks to develop but it may surface while you are asleep. The process of acne development is a complicated one and involves four steps.
Many people think that applying cold water closes pores and hot water opens pores. This is not true as the pores present all over your face do not have muscles. They cannot open and close.
5195
people found this helpful
Shared 2 months ago • Featured Tip
It is no longer possible to tell a person's age by simply looking at the face. With the advances in cosmetic surgery, today it is very easy to effectively hide your age. A facelift or rhytidectomy is a cosmetic surgical procedure to reduce wrinkles and improve the overall appearance of your face. A facelift is considered a relatively safe procedure.
However, like any other surgery, it is associated with few risks.
Pain: While a facelift surgery itself is usually performed under anesthesia, recovering from it might be a little painful. Your skin may also feel numb for a few days. Taking the pain medications prescribed by your doctor can help relieve the pain. However, if the pain is severe or if it suddenly increases, you must consult your doctor immediately.
Swelling: Don't worry if your face looks swollen after the surgery. This is simply your body's natural reaction to the surgery. You will notice this swelling reduce in a few days. Though most of the swelling will subside in the first few days after the surgery, it can take a few weeks before the swelling completely subsides.
Bruising: Like swelling, bruising is a natural reaction to surgery. In most cases, people see pronounced bruising especially around the eyes in the first few days after the surgery. Most of this bruising will fade away in a few weeks, but it may be a few months before your skin is clear again.
Scarring: As your face heals after a facelift surgery, scarring can be seen wherever the incisions were made. Most cosmetic surgeons will make these incisions along the hairline or the natural creases of the face. This ensures that the scars are not prominently visible. In most cases, scarring fades with time till it is barely noticeable.
Bleeding and hematoma: A certain amount of bleeding is normal after a facelift surgery. However, excessive bleeding or uncontrolled bleeding can lead to the formation of hematomas. A hematoma can be defined as a blood clot that occurs under the skin and outside a blood vessel. This can leave the area swollen and a minor surgery may be required to flush out the clot.
Loss of sensation: Sometimes, nerve endings may get damaged during a face lift surgery. This can result in temporary loss of sensation in the area and difficulty in controlling the facial muscles. There may also be numbness or a tingling sensation around the incisions.
5483
people found this helpful
Shared 2 months ago • Featured Tip
Botox is a wrinkle treatment, but is used for treating a range of medical conditions. It has been in use for well over 18 years and is considered to be safe when performed under the guidance of a medical practitioner. Apart from aesthetics, a range of other facial, migraine and dermatological problems can be addressed by Botox.
Myth #1
Botox limits facial expression: The primary objective of a Botox treatment is to enhance the look of a person and not the contrary. When administered by a skilled physician, you can still smile and animate like before. Botox in no way affects the sensory nerve. The muscle beneath the point of injection gets relaxed and remains active. The apprehension of limited facial activity is baseless.
Myth #2
Botox travel through your body: This again is a myth. Botox diffuses not more than 1cm into the skin. Due to its localized nature, it does not affect any other parts of the body other than the intended area.
Myth #3
Botox has toxic content: Botox, like any other drug, is safe when taken under supervision. Like other drugs, it too gets scanned by the drug regulatory authorities. It is neither dangerous nor contains any toxic substance.
Myth #4
Dermal fillers involve intense pain: Dermal fillers are not as painful as advocated by many people out there. It does have its fair share of discomfort but a medical practitioner always uses a topical anesthetic and other anxiety related medications during the treatment.
Myth #5
Downtime for Botox is fairly long: Botox is known as the afternoon injection for its convenience and easy procedure. Botox procedure has no downtime at all. Doctors often suggest against lying down for a good 2-3 hours after the injection. Dermal fillers might result in minor swelling but there are medicines to counter that too.
Myth #6
Botox is permanent in nature: Botox effects lasts for 4-6months. For people who take Botox shots regularly, it tends to last longer.
Myth #7
Dermal fillers and Botox are the same: While people these days use them interchangeably, they are not the same. For instance, Botox lessens the effect of wrinkles by relaxing the facial muscle whereas dermal fillers add volume to the tissue and restores the muscle.
Myth #8
Botox is applied only when Facial lines are visible: This is not necessarily true. If the family of an individual has a history of facial lines, it makes sense to start Botox for facial line prevention. This delays the actual facial line appearance and requires fewer Botox shots going forward.
5358
people found this helpful
Shared 2 months ago • Featured Tip
Warts refer to a type of a deformity in the skin, which refers to the formation of a small, hard, benign growth on the surface of the skin. It is generally caused by a viral infection and results in a feeling of discomfort or pain. Additionally, laser surgery is a technique, which uses a sharp and strong beam of light to destroy the wart tissue from the skin. The surgical process is usually performed at a doctor's clinic or chamber, under proper medical supervision.
When should you consider laser surgery?
Ideally a laser surgery should be your last resort to remove a wart when all the other means of removing a wart have failed. You should opt for a laser surgery only under the following circumstances:
Medicines have not been able to remove the wart
Warts are large and widespread
Appearance of warts during pregnancy (only after consulting your doctor)
What should you keep in mind? Before opting for surgery:
A laser surgery is a quite complicated process, but its effects are rapid and effective. Some of the things to be kept in mind before you actually opt for a laser treatment are as follows:
Laser technology does not lead to scarring on the skin
The surgery requires a local anesthetic, which is used for making the affected body part numb
Laser treatments should not be used as an initial treatment
It is a sure shot way to remove warts
Post surgery:
After a laser surgery the wound is generally painful depending upon the intensity, location and number of warts that are removed. Some of the probable outcomes of a laser surgery are as follows:
5048
people found this helpful
Shared 2 months ago • Featured Tip
A tattoo has a strong emotional association with the person having it. Commonly it is the loved ones name, idols, quotes or just anything that a person feels connected to. However, over time, it may happen that the tattoo may not hold the same relevance as it used to once upon a time. It could also lose its aesthetic appeal it once held. Whatever the reason, the tattoo needs to go. While tattoos were considered something permanent, there are now ways to remove it.
While the earlier methods were crude including removing the tattooed skin and grafting new skin, sanding the area, or dermabrasion; but today with the use of laser, the process has become much simpler and convenient. Laser is now the most widely used method of removing the tattoo.
A thorough evaluation to see the extent of the tattoo, in terms of depth, size and colors, is done before planning its removal. The type, strength and sessions of lasers will depend on these factors.
During the removal, the tattooed area is focused with a handheld device that emits laser light of the desired frequency and strength. This removes the colored pigments of the tattoo without affecting the surrounding skin. Different wavelengths of light are used to remove different pigments, which get broken down. These pigments are then washed out from the body as wastes.
Depending on the size and colors used in the tattoo, more than one sitting may be required. For large ones, up to 6 to 8 months may be required for complete removal. A minimum of 4 weeks gap is required between two sittings, allowing sufficient time for the skin to heal.
Professional vs Amateur Tattoos
Professional applied tattoos penetrate deeper into the skin at uniform levels which can make it easier to treat, but not always, as the ink is usually more dense. Amateur tattoos are often applied with an uneven hand which can make the removal challenging but overall they are easier to remove.
Risks and Side Effects
There are a handful of symptoms you might see post-treatment. Among them are blisters, swelling, raising of the tattoo, pinpoint bleeding, redness, and/or temporary darkening. Not to worry, though. These are common and usually subside within one to two weeks. If they don't, talk to your doctor.
The way getting tattoo caused some pain, the removal will also cause some pain. Topical or local anaesthesia is used to make it comfortable.
Not just the tattoo pigment but also some of the natural skin pigment is lost, so the skin can become lighter or darker than the surrounding skin.
In some cases, there could be some scarring. The scar will get better and can be treated after tattoo laser sessions.
So, if you thought a tattoo is forever, it is not so. Go ahead and plan for its removal, of course after understanding what it entails. If there is any tattoo on your body which you no longer like, meet your dermatologist for consultation and then laser to make that undesired ink fade!!
5095
people found this helpful
View All Feed