About
What we are We comprehend what you seek and realize your anxiety. Relax. Our highly qualified medical professionals with extensive domain knowledge will take care of every minute detai...
...more
What we are We comprehend what you seek and realize your anxiety. Relax. Our highly qualified medical professionals with extensive domain knowledge will take care of every minute detail to provide you the best medical treatment ever possible. With perfect vision and well defined goals, we aim to touch the pinnacle of medical service. To offer our best service to you, we constantly update our technical knowledge by participating in various training workshops and seminars. No second thoughts and we would leave no stone unturned to provide the best facilities. We use the most sophisticated and state of the art technologies and equipment and sterile rooms for all the procedures. Our Mission We would strive to make you to like yourself, believe yourself, and realize your unique beauty. We also desire to render flawless quality services in field of cosmetics through our surgical and non surgical procedures. Our Vision We are very lucid about what we want ? To make the services of skinovate synonymous with excellence. Through our immaculate medical solutions, we would like to fulfill the beauty aspirations of everybody to get a vibrant and graceful personality.
Location
Photos (5)





Videos (1)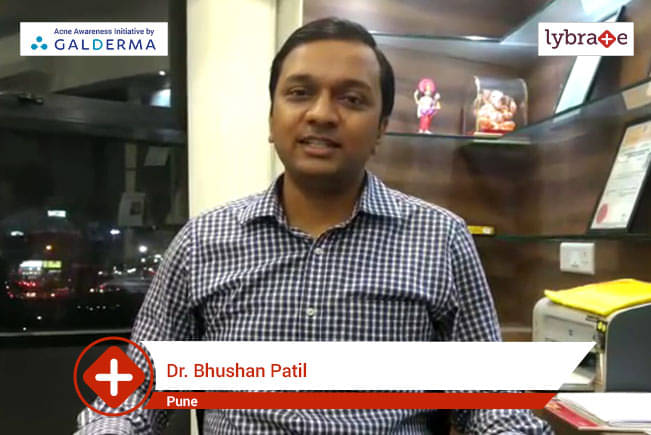 Amenities
Parking
Cafeteria
Online Appointments
Reception
Waiting Lounge
Credit Card
Ac Rooms
Network Hospital
Office No.302 & 303, Third Floor, Royal Avenue, Survey No.18, Hissa No.11/6, Next To Hotel Shivar Garden, Pimple Saudagar

,

Pune
Get Directions
Doctor in Skinovate Laser & Cosmetic Surgery

MBBS, M.S. Gen Surg, MCh - Plastic Surgery
Cosmetic/Plastic Surgeon
Get ₹125 cashback on this appointment (No Booking Fee)
BHMS, Diploma In Trichology - Cosmetology
Dermatologist

Diploma In Trichology - Cosmetology, BHMS
Dermatologist
05:00 PM - 09:00 PM
10:00 AM - 02:00 PM
Specialities
Dermatology
Aims to deliver the highest quality of care to patients with skin disorders
Cosmetic/Plastic Surgery
Offers various surgical and non-surgical procedures to patients willing to enhance their appearance
Feed
Shared yesterday • Featured Tip
You may have heard a lot about teen acne and things related to it, especially its nature and solutions to cure this skin condition. However, there are several misconceptions about acne. Many facts regarding the cause and remedy for acne, which are commonly talked about, are incorrect. Here are some myths and facts about teen acne you should know about:
Tanning clears the skin: A tan may act as a temporary mask to prevent acne. However, the sun dries up the skin and irritates it. This may further lead to acne breakout. There is no link between exposure to the sun and acne prevention, and the rays of the sun can cause damage to the skin. You should always use a sunscreen while going out in the sun.
Wash your face to prevent acne breakouts: Washing your face helps in removing the dirt and oil from the pores of the skin. However, too much washing may cause dryness and irritation, triggering more acne breakout. You should not scrub your face and use a mild soap or a facewash to wash your face.
Popping pimples will help in faster elimination: Popping pimples make them less noticeable for some time, but it causes the pimples to last longer. When you squeeze a pimple, you push bacteria, dead skin cells and oil back into the skin. This causes increased swelling and reddening. It might also cause a red or brown scar, which takes a lot of time to disappear. Some of these scars last forever.
Stress leads to acne: The normal daily stress a teenager faces does not lead to acne. However, in the case of stressful periods, such as dealing with the death of a loved one or facing parent's divorce, the skin produces extra oil or sebum. This does not always mean that you will get more zits and pimples.
Acne is curable: Acne is not curable. It is chronic in nature and may last for a very long time. It is like a continuous situation which keeps on recurring on the skin. It may come and go several times and in case you are prone to acne, you will face a hard time dealing with it.
Pimples occur overnight: Another common misconception regarding acne is that pimples occur overnight. The truth is that a pimple takes weeks to develop but it may surface while you are asleep. The process of acne development is a complicated one and involves four steps.
Many people think that applying cold water closes pores and hot water opens pores. This is not true as the pores present all over your face do not have muscles. They cannot open and close.
3
people found this helpful
Shared 1 week ago • Featured Tip
It is no longer possible to tell a person's age by simply looking at the face. With the advances in cosmetic surgery, today it is very easy to effectively hide your age. A facelift or rhytidectomy is a cosmetic surgical procedure to reduce wrinkles and improve the overall appearance of your face. A facelift is considered a relatively safe procedure.
However, like any other surgery, it is associated with few risks.
Pain: While a facelift surgery itself is usually performed under anesthesia, recovering from it might be a little painful. Your skin may also feel numb for a few days. Taking the pain medications prescribed by your doctor can help relieve the pain. However, if the pain is severe or if it suddenly increases, you must consult your doctor immediately.
Swelling: Don't worry if your face looks swollen after the surgery. This is simply your body's natural reaction to the surgery. You will notice this swelling reduce in a few days. Though most of the swelling will subside in the first few days after the surgery, it can take a few weeks before the swelling completely subsides.
Bruising: Like swelling, bruising is a natural reaction to surgery. In most cases, people see pronounced bruising especially around the eyes in the first few days after the surgery. Most of this bruising will fade away in a few weeks, but it may be a few months before your skin is clear again.
Scarring: As your face heals after a facelift surgery, scarring can be seen wherever the incisions were made. Most cosmetic surgeons will make these incisions along the hairline or the natural creases of the face. This ensures that the scars are not prominently visible. In most cases, scarring fades with time till it is barely noticeable.
Bleeding and hematoma: A certain amount of bleeding is normal after a facelift surgery. However, excessive bleeding or uncontrolled bleeding can lead to the formation of hematomas. A hematoma can be defined as a blood clot that occurs under the skin and outside a blood vessel. This can leave the area swollen and a minor surgery may be required to flush out the clot.
Loss of sensation: Sometimes, nerve endings may get damaged during a face lift surgery. This can result in temporary loss of sensation in the area and difficulty in controlling the facial muscles. There may also be numbness or a tingling sensation around the incisions.
483
people found this helpful
Shared 3 weeks ago • Featured Tip
Warts refer to a type of a deformity in the skin, which refers to the formation of a small, hard, benign growth on the surface of the skin. It is generally caused by a viral infection and results in a feeling of discomfort or pain. Additionally, laser surgery is a technique, which uses a sharp and strong beam of light to destroy the wart tissue from the skin. The surgical process is usually performed at a doctor's clinic or chamber, under proper medical supervision.
When should you consider laser surgery?
Ideally a laser surgery should be your last resort to remove a wart when all the other means of removing a wart have failed. You should opt for a laser surgery only under the following circumstances:
Medicines have not been able to remove the wart
Warts are large and widespread
Appearance of warts during pregnancy (only after consulting your doctor)
What should you keep in mind? Before opting for surgery:
A laser surgery is a quite complicated process, but its effects are rapid and effective. Some of the things to be kept in mind before you actually opt for a laser treatment are as follows:
Laser technology does not lead to scarring on the skin
The surgery requires a local anesthetic, which is used for making the affected body part numb
Laser treatments should not be used as an initial treatment
It is a sure shot way to remove warts
Post surgery:
After a laser surgery the wound is generally painful depending upon the intensity, location and number of warts that are removed. Some of the probable outcomes of a laser surgery are as follows:
5046
people found this helpful
Shared 4 weeks ago • Featured Tip
A tattoo has a strong emotional association with the person having it. Commonly it is the loved ones name, idols, quotes or just anything that a person feels connected to. However, over time, it may happen that the tattoo may not hold the same relevance as it used to once upon a time. It could also lose its aesthetic appeal it once held. Whatever the reason, the tattoo needs to go. While tattoos were considered something permanent, there are now ways to remove it.
While the earlier methods were crude including removing the tattooed skin and grafting new skin, sanding the area, or dermabrasion; but today with the use of laser, the process has become much simpler and convenient. Laser is now the most widely used method of removing the tattoo.
A thorough evaluation to see the extent of the tattoo, in terms of depth, size and colors, is done before planning its removal. The type, strength and sessions of lasers will depend on these factors.
During the removal, the tattooed area is focused with a handheld device that emits laser light of the desired frequency and strength. This removes the colored pigments of the tattoo without affecting the surrounding skin. Different wavelengths of light are used to remove different pigments, which get broken down. These pigments are then washed out from the body as wastes.
Depending on the size and colors used in the tattoo, more than one sitting may be required. For large ones, up to 6 to 8 months may be required for complete removal. A minimum of 4 weeks gap is required between two sittings, allowing sufficient time for the skin to heal.
Professional vs Amateur Tattoos
Professional applied tattoos penetrate deeper into the skin at uniform levels which can make it easier to treat, but not always, as the ink is usually more dense. Amateur tattoos are often applied with an uneven hand which can make the removal challenging but overall they are easier to remove.
Risks and Side Effects
There are a handful of symptoms you might see post-treatment. Among them are blisters, swelling, raising of the tattoo, pinpoint bleeding, redness, and/or temporary darkening. Not to worry, though. These are common and usually subside within one to two weeks. If they don't, talk to your doctor.
The way getting tattoo caused some pain, the removal will also cause some pain. Topical or local anaesthesia is used to make it comfortable.
Not just the tattoo pigment but also some of the natural skin pigment is lost, so the skin can become lighter or darker than the surrounding skin.
In some cases, there could be some scarring. The scar will get better and can be treated after tattoo laser sessions.
So, if you thought a tattoo is forever, it is not so. Go ahead and plan for its removal, of course after understanding what it entails. If there is any tattoo on your body which you no longer like, meet your dermatologist for consultation and then laser to make that undesired ink fade!!
5093
people found this helpful
Shared 1 month ago • Featured Tip
Aging of the skin is a natural process that affects all aging individuals. It manifests itself in the form of skin wrinkling, sagging, discoloration and other visible effects. Such changes become more apparent as soon as one reaches late thirties or early forties but early onsets are now very common too, which can be caused by a number of factors.
Damage due to sun exposure is the primary cause of skin aging. It especially affects those who have lighter or fairer skin as the low melanin content in their skin makes it more prone to damage and aging.
Although skin aging cannot be entirely stopped or reversed, the process can be slowed down to prevent its early onset.
There are many ways of doing so through some simple lifestyle modifications such as the following:
Avoid sun exposure : This is the most basic way of reducing the rate of skin aging and slowing down the process. While going out in the day cannot always be avoided, it is important to keep the skin covered with clothing, hats and sunglasses.
Always wear sunscreen : This provides protection from the harmful rays of the sun (known as UVA and UVB). Making a habit of constantly applying sunscreen on all exposed parts of skin plays an important role in preventing skin aging. It is also necessary to use the right products, which should have an SPF rating or 30 or more.
Eat healthy: Having a nutritious balanced diet can make a tremendous positive impact on your skin. Consumption of food items that are rich in vitamins, minerals and other nutrients is essential. It is also important to drink lots of water and fluids to stay hydrated. Junk food and sugary drinks should be avoided as it negatively affects skin health.
Exercise regularly: Keeping fit through regular workouts and exercise improves the circulation of blood in the body and consequently, the supply of blood and oxygen to the skin. This keeps the skin healthy and young and prevents early onset of wrinkling and aging.
There are several other ways of preventing skin aging such as not smoking, avoiding the use of too many products and cosmetics, getting enough sleep, and always keeping skin cleansed and moisturized. Following these simple ways can effectively make your skin look younger and slow down the aging process.
4886
people found this helpful
Shared 1 month ago • Featured Tip
Dandruff is one of those uncalled for hair conditions we all have trouble dealing with. It not just takes our self confidence down but also acts as a trigger to a number of scalp problems that we might face in the future. But, it is not as if one has to go through an expensive salon treatment to get rid of the unwanted dandruff. Basic hygiene and a few good rules could be effective in treating the irritable condition of dandruff. Here are a few:
Coconut oil: This oil is supposed to have anti fungal properties and also keeps the scalp from getting itchy. For best results, mix coconut oil with lemon and rub it in the scalp gently. Leave for some time and then again wash the hair. This should be done at least three times in a week to get rid of dandruff.
Vinegar: It is one of the other ingredients that are a proven anti-dandruff. Application of fungus helps to kill the fungi and bacteria associated to dandruff. Vinegar is rich in acidic content and thus reduces flaking a great deal. White vinegar and water should be mixed in equal proportions and applied to hair thoroughly. Leave it for some time and wash the hair thoroughly. Follow this for three times a week for best results.
Neem: Ancient herbs hold relevance till today. The medicinal and cooling properties of Neem are a great remedy for treating dandruff. Nature is the best way to go and Neem has been a tested element for all skin ailments and same applies to the fungi that accumulate as the result of flakes. Boil Neem leaves in water and use the broth to wash hair.
Garlic: A lot of people seem to avoid garlic on their hair because of the pungent smell associated to it. However, the medicinal properties of garlic are too many to be overlooked. The benefits of raw and crushed garlic are too many to be listed and have been tested since a long time. For best results, pound garlic cloves with water and wash your hair with the liquid. And for the smell, you could add honey and ginger to the mixture.
Yogurt: Perhaps the most common method used for treating dandruff since a long time. Yogurt continues to win our trust every time. This is simple as it could get. Apply yogurt to the scalp and leave it for some time. Then wash the yogurt after around an hour and use a mild shampoo to wash off the hair. Repeat the procedure for at least two days a week.
8
people found this helpful
Shared 1 month ago • Featured Tip
No sunscreen provides absolute protection from the harmful rays of the sun but using the right product in the right way will take you far in shielding yourself from their harshness.
Read on to find the real facts about sunscreen:
Putting sunscreen on your skin once is enough to protect you throughout the day: Most people apply sunscreen only once before heading out of the house, and don't reapply it again throughout the entire day. Contrary to popular belief, this does not provide protection for the entire day as most sunscreens lose their effect with time. To ensure that your skin remains protected you need to reapply sunscreen once every 2 hours, and once every 40-80 minutes if you are engaging in activities like swimming and exercising.
You do not need to apply sunscreen in winters or you are when indoors: Winter skin is relatively more sensitive than summer skin which is tanned. If one is in hilly areas or snow covered regions there is reflection of UV light from the snow that causes more skin damage. Also glass can allow UV rays to pass through and indoor lighting can also be a source of UV exposure, therefore you should apply sunscreen even when you are indoors.
Waterproof sunscreens won't wash off: Even if your sunscreen is waterproof, you need to reapply it at regular intervals if you are pursuing water sports like swimming or are the kind who washes their face frequently. When a sunscreen is typified as waterproof, it actually means that the composition of the sunscreen makes it suitable for functioning for a maximum of 1 hour and 20 minutes under water. Moreover, sunscreens containing a 'water-resistant' label can bear water immersion up to at most 40 minutes.
So, irrespective of whatever the label of the sunscreen mentions, you need to reapply sunscreen every hour to protect your skin effectively. In case you have a concern or query you can always consult an expert & get answers to your questions!
4608
people found this helpful
Shared 1 month ago • Featured Tip
The skin is known as the largest organ in the human body. It covers us from top to toe and has three layers:
Epidermis: The outermost layer
Dermis: Lies just beneath the Epidermis
Hypodermis: It holds the fat and connective tissue
Our skin requires constant care and protection because it is exposed to the ravages of pollution, dust and harmful UV rays. Let us consider the following reasons for taking care of the skin.
Free Radicals: The particles or molecules that escape from dust, pollution and other such factors in everyday urban living, settle on the skin and clog the pores. It is important to clean the skin every single day and exfoliate at least once a week with a trip to the salon or with a facial scrub at home, so that these can be removed.
Dead Cells: The skin throws up dead cells on a daily basis, which may not be obvious to the naked eye. These need to be cleared daily as they can also clog the pores and give rise to acne, skin infection and other skin conditions, that can take a turn for the worse with ailments like Melanoma and skin cancer.
Elasticity: One must keep the skin clean and use anti aging products in a timely manner along with a good moisturiser and sunscreen, so that the supple quality and glow is kept intact with a regular cleanse of the collagen, which can be prevented from slipping away due to neglect. This collagen keeps the elasticity of the skin which makes the skin look firm and young.
Prevention: One must clean the skin and use skin care products that prevent premature aging and accumulation of free radicals. Prevention is better than cure and this stands true in the case of skin care as well.
UV Rays: The powerful UV rays can hit your skin persistently and cause long term damage and sun spots. In order to lessen the damaging effect, it is important to use protective skin care products that will help in keeping freckles, age spots, brown spots, skin peeling and excessive sunburn and tanning at bay.
Skin Problems and Allergies: Bug bites, injuries and other allergies must be taken care of instantly with a visit to the doctor or medicated creams and medication. This will ensure that the delicate texture of the skin does not get marred by possible infection.
It is important to look after your skin with a proper routine of cleansing, toning and moisturising. In case you have a concern or query you can always consult an expert & get answers to your questions!
4302
people found this helpful
Shared 1 month ago • Featured Tip
Fungal infection in the nails is caused by an overgrowth of fungi in your nails. When the growth of fungus happens on the fingernails or toenails, it is known as onychomycosis or tinea unguium.
Here are the probable causes of why you might get a fungal nail infection:
Problems in your circulatory system
Age
Artificial nails
Swimming in public pools
Nail injuries
Skin injuries surrounding the nail
Fingers or toes, which have been moist for an extended period of time
Immune system problems
Wearing shoes which have enclosed toes
It is also worth noting that fungal infections happen much more frequently in your toenail as compared to your fingernails, this is because of two main reasons. Firstly, that the fungi can grow very easily on your toenails because of the position as your shoes are dark, warm and moist and therefore, perfect for the growth of fungi.
The second reason for more fungal infections on your toenails as compared to your fingernails is because toes have less blood flow than fingers, thus making it harder for the immune system to fight off the infection.
Fungal infections in your nails are one of the easier infections to diagnose. This is because there are several symptoms which indicate you have this condition.
Here are some of those symptoms:
Scaling underneath your skin
White or yellow streaks on your nails
Corners of the nail may crumble
Flaky surface of the nail
Yellow spots at the bottom of the nails
Loss of nail
A nail breaking off from the rest of the nail
An odor from the nail
Brittle or thick nails
5213
people found this helpful
View All Feed