Personal Statement
I believe in health care that is based on a personal commitment to meet patient needs with compassion and care.
...more
I believe in health care that is based on a personal commitment to meet patient needs with compassion and care.
More about Dr. Shreehari Gandi
Dr. Shreehari Gandi is an experienced Radiologist in Maval, Pune. You can consult Dr. Shreehari Gandi at Pioneer Hospital in Maval, Pune. Don't wait in a queue, book an instant appointment online with Dr. Shreehari Gandi on Lybrate.com.

Lybrate.com has top trusted Radiologists from across India. You will find Radiologists with more than 33 years of experience on Lybrate.com. You can find Radiologists online in Pune and from across India. View the profile of medical specialists and their reviews from other patients to make an informed decision.
Info
Languages spoken
English
Hindi
Location
Book Clinic Appointment with Dr. Shreehari Gandi
Survey No 349 350 351 Diamond Commercial Complex, Somatane Phata Maval, Landamrk:-On Old Pune Mumbai Highway, Pune

,

Pune
Get Directions
Services
Submit Feedback
Submit a review for Dr. Shreehari Gandi
Your feedback matters!
Write a Review
Feed
Nothing posted by this doctor yet. Here are some posts by similar doctors.
Shared 1 year ago • Featured Tip

DNB NEUROSURGERY, M.B.B.S.
The spinal cord is like a cable consisting of millions of nerves that transmit messages in the form of electrochemical signals from the brain to the rest of the body, and also sensations from the body back to the brain. We are able to perceive pain and move our limbs because of messages sent through the spinal cord.
The spinal cord is soft and vulnerable to injury. It is protected by the bony structure of the vertebral column. A spinal cord injury can happen if there is a fracture of the spine. Sometimes, even if the vertebral column is intact, violent shaking can cause cord contusions. It's an extremely serious type of injury that is likely to have a lasting and significant impact on most aspects of daily life.
If the spinal cord sustains an injury, some or all of these impulses may get blocked. The result is a loss of sensation and mobility below the level of injury. A spinal cord injury closer to the neck will typically cause paralysis throughout the body, while one in the lower back may affect the legs but spare the hands.
Causes:
A spinal cord injury is often the result of violent trauma. Events like spontaneous hemorrhage, infection, tumors or autoimmune diseases can also cause spinal cord damage. Some causes of traumatic injury to the spinal cord are :
trauma during a car accident (specifically, trauma to the face, head and neck region, back, or chest area)
falling from a significant height
head or spinal injuries during sporting events
electrical accidents
a violent attack such as a stabbing or a gunshot
Diving head first into water that's too shallow and hitting the bottom
Symptoms-
Some symptoms of a spinal cord injury include:
Neck or back pain
Weakness of particular muscle groups in focal injury, to complete paralysis in severe injury.
Clumsiness during finer actions using the hands.
Unsteadiness or loss of balance while walking.
Loss of control of the bladder or bowels You must take immediate precautions
If there is the slightest suspicion that someone has a back or neck injury:
Call 911 or your local emergency medical assistance number
Do not move the injured person – permanent paralysis and other serious complications may result.
Place heavy towels on both sides of the neck or hold the head and neck to prevent them from moving until emergency care arrives • Provide basic first aid, such as stopping any bleeding and making the person comfortable, without moving the head or neck
If movement is absolutely necessary, arrange a cervical collar, then log-roll onto a stiff spine board or flat surface, taking care that all parts of the body move together and that any relative movement between one part of the spine to the next is avoided.
Prevention-
Because spinal cord injuries are often due to unpredictable events, the best you can do is reduce your risk. Some risk-reducing measures include:
always wearing a seatbelt while in a car
wearing proper protective gear while playing sports
never diving into water unless you've examined it first to make sure it's deep enough and free of rocks
increase protective measures to avoid falls from height
Treatment:
Seek the opinion of a Neurosurgeon or an Orthopedic spine surgeon as soon as possible. X-rays, CT scan or MRI scans may be advised for assessing bony or soft tissue injuries of spine. Minor injuries require only immobilization and rest. Severe injuries, however, may require steroid injections and surgical intervention. Time is of essence, and an early surgery in certain situations may save a limb that would otherwise be paralyzed for life.
3186
people found this helpful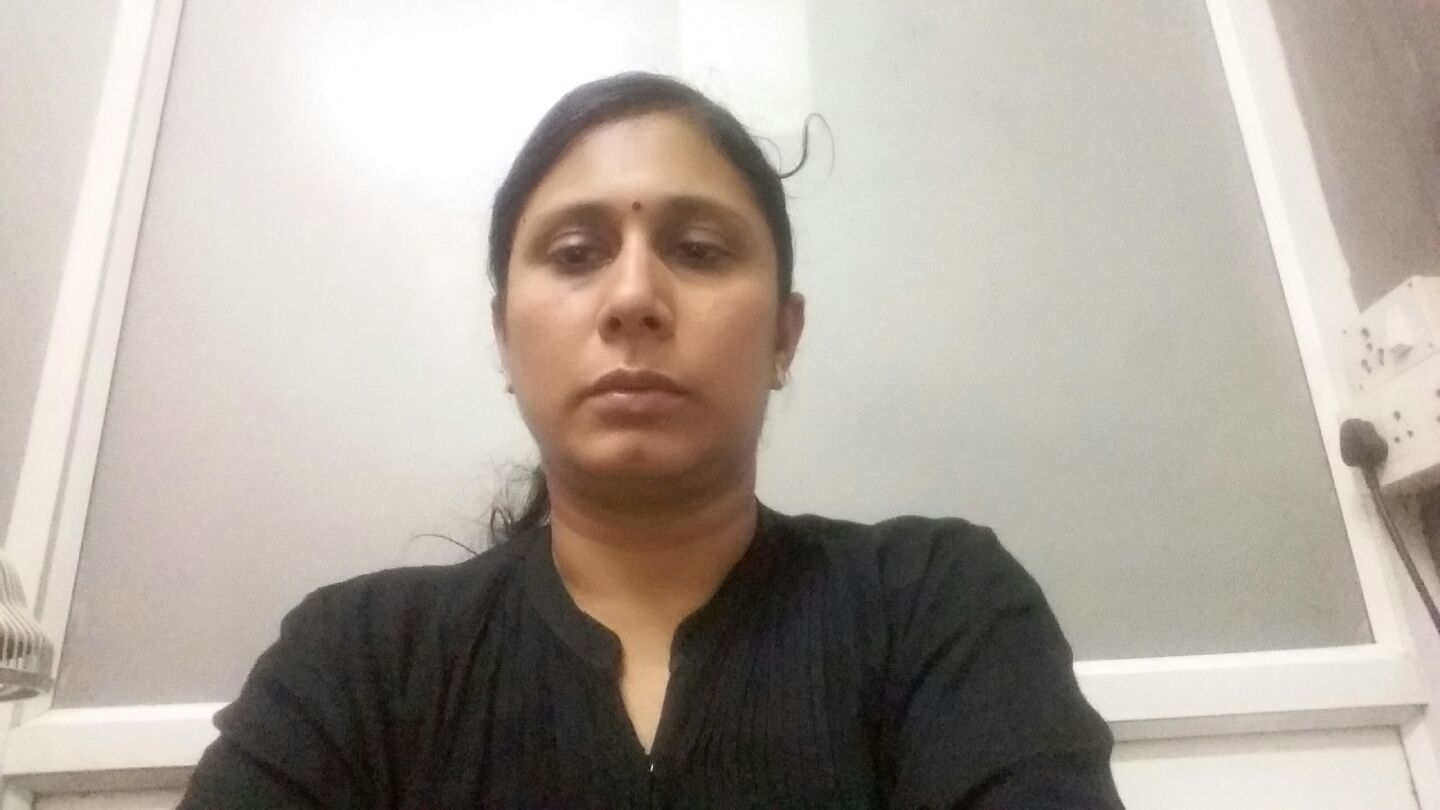 BPTh/BPT
Physiotherapist, Bangalore
It's due to structural weakness in the vertebrae, ligaments, or due to degeneration, muscle weakness, After C-section in females, sedantary lifestyle, sudden vigorous physical activities.
Shared 7 months ago • Featured Tip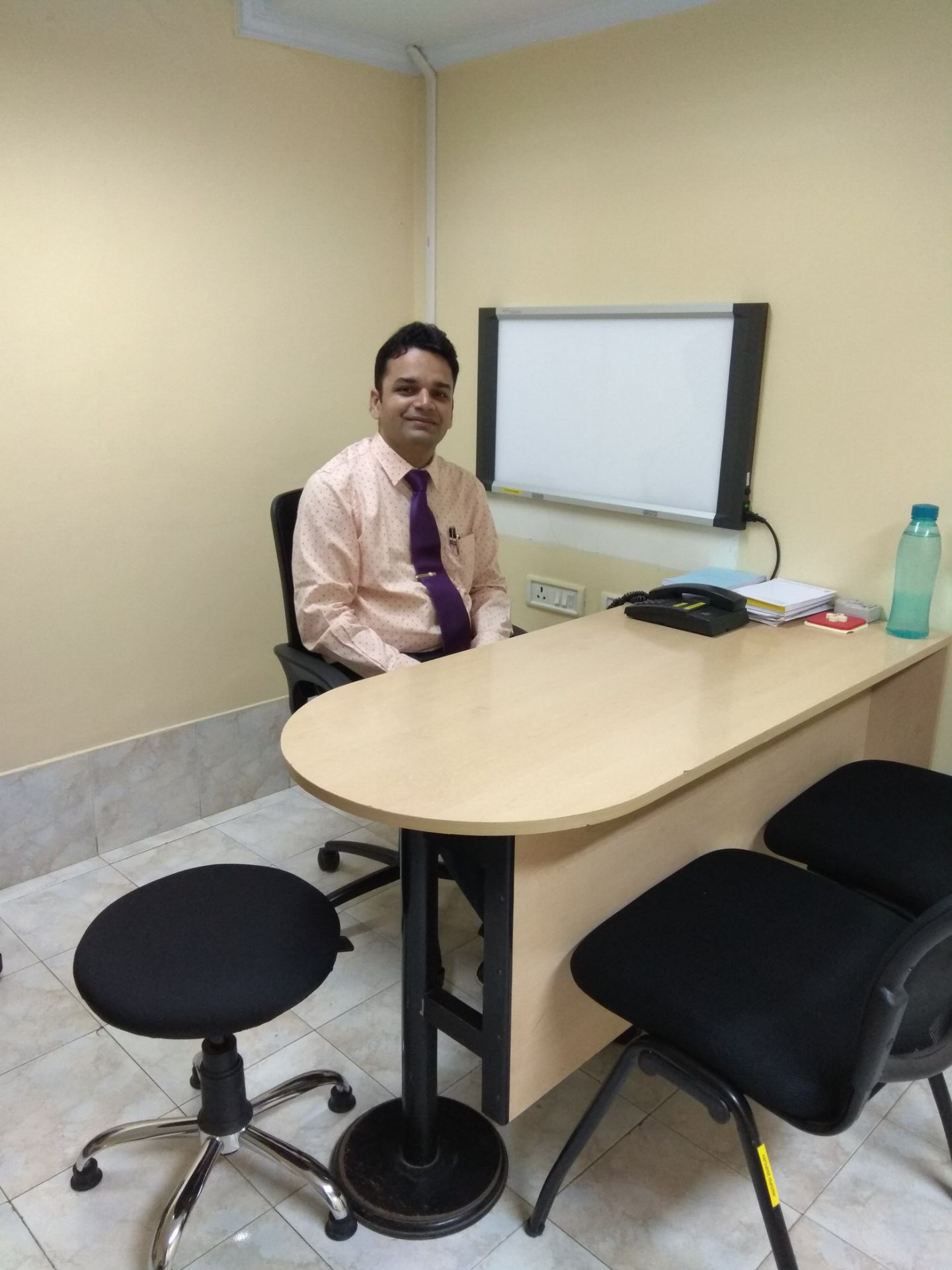 The liver is a critical organ as it plays a vital role in body metabolism and digestion. Liver diseases are a challenge for medical professionals, as often, these symptoms are not obvious until the disease has progressed to quite an advanced stage. In most cases, diagnosis in the early stage is very difficult, which can help in early intervention and disease arrest. It is not just the disease, but the causes and treatment of liver cancer are also surrounded by myths.
Read on to know some of the myths and facts about liver cancer.
Liver cancer is caused by alcohol: This is one of the most common myth, which is not true. While alcohol definitely has a role to play in liver cancer, not all victims are alcoholics. Non-alcoholic fatty liver disease (NAFLD) which puts a person at risk for liver cancer is not related to alcohol and is seen in people who are obese, diabetic, high cholesterol and have no connection with alcohol. There is also no correlation between the amount of alcohol and the severity of liver damage. However, stopping alcohol consumption altogether definitely helps in improving liver condition.
Liver cancer can be detected on routine tests: While abnormal protein levels on routine blood tests indicate abnormal liver, it is most often ignored and does not get diagnosed further. However, this should be taken up in detail and should be diagnosed. Early diagnosis greatly improves prognosis and can reduce treatment costs significantly. The chances of liver regeneration also would be greatly improved.
Routine medications can lead to liver cancer: Liver plays a very important role in metabolism, and most drugs are liver-toxic. Taken over a period of time, they can cause incremental damage and lead to liver cancer. Some are more toxic than others, so asking for the effect of liver is always a good question.
Cirrhosis is a precursor to liver cancer: This is definitely true, as left untreated, liver cirrhosis can lead to cancer. The added danger is that cirrhosis also is a silent disease, with often no symptoms and gets detected quite late. Periodic tests for cirrhosis in a patient who has a family history and alcohol consumption is a must.
Lifestyle has no connection to liver cancer: Absolutely wrong. A good healthy lifestyle including healthy weight, good portions of fresh fruits and vegetables, proper exercise, minimal alcohol use, and no smoking helps not just the liver but overall health. These play a cumulative effect on liver health, and having a good lifestyle, can help in delaying onset even in a person who is predisposed to cirrhosis and/or liver cancer through family history.
Liver cancer is definitely a silent killer, but keeping eyes open definitely, helps.
In case you have a concern or query you can always consult an expert & get answers to your questions!
1937
people found this helpful
Shared 9 months ago • Featured Tip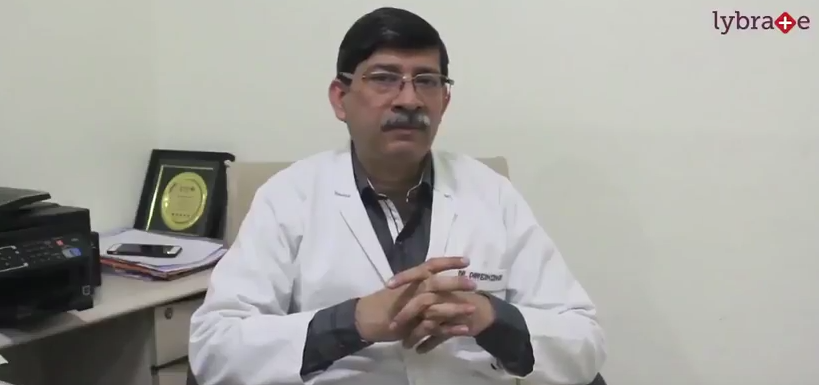 Good morning, I am Dr Dinesh Singh I am director predation oncology at Max hospital, Vaishali and today I will be talking about the most common cancer of women in India, it is breast cancer and there is no age bar. We have seen patients as young as 17 to 18 years and as old as 80 to 90 years. So every woman is at risk of getting the breast cancer, now which are the ladies which are more prone to get breast cancer when those ladies who do not have the breastfed their child, those who are very obese or those who have history of a breast cancer in their first relative like in the father, mausi, sister they are at higher risk, but then any population is at risk of developing cancer. What we need to understand is that we should be aware about our body and we should do a self breast examination every month, so that we know the change which happens in our breast over a period of time and once you notice that there is a lump in the breast, usually, pain is not initial symptom of Cancer any cancer in the body and whenever you notice that there is a lump in the breast then it has to be further investigated. The age is less than 40 years we go for an ultrasound of the breast which is more than 40 years we go for mammography of the breast. And then further investigation like a biopsy of the lump and if it is found cancerous, then we do for the test to see whether it is spread to another part of the body or not. Well, that tells us about the stage the breast cancer is and then depending upon the stage the treatment is decided. That let us say that we diagnose breast cancer at a very early stage that means it is less than 3 to 4 cm and at that time we do not need to remove the entire breast of the person to cure the person, we can remove only a portion the cancerous portion plus a little bit of arching around the tumor and in the axilla we have to do surgery to get out the nodes. For that now it is a sentinel node biopsy is done what happens in that is that we identify the draining lymph nodes we take them no we study them then and there when the patient is still under anaesthesia and if they are not cancerous then we do not take out the further lymph nodes of the axilla, if they are cancerous then we take them out. After that then the further treatments depends upon the final histopathology report of the tumor, if the tumor is very small If in case very sensitive to hormones these patients don't need any chemotherapy, radiotherapy becomes a part of the every breast conservation surgery and if that tumor is larger or it is not sensitive to hormones then we have to give chemotherapy. In chemotherapy now very latest medicines are available there are called targeted therapy and the cure rates have become very high. All the cancers especially breast cancer the side effects are very minimal, we have all the medicines which can take care of the vomiting, the infection and other side effects which are happening along with the chemotherapy. And regarding radiotherapy, the latest technology is targeted radiation or image-guided radiation along with other things we are able to do a very pinpoint radiation to the area where it should go. So that it saves the underline normal structures from getting exposed to radiations the cure rates become very high and the side effects are very low. So I will say that all the girls and all the ladies they should do a self-examination try to be familiar with their normal body oncology, diagnose cancer early to treat it properly and be the cure of cancer. Thank you.
3069
people found this helpful
Shared 9 months ago • Featured Tip

MBBS, DNB ( General Surgery)
Liver Transplant Surgeon, Pune
1. What are the symptoms of liver disease? When to see a doctor?
Most of the liver diseases present with similar symptoms with some variations. Some of the common symptoms can be loss of appetite, nausea and vomiting, vomiting of blood, jaundice(yellowish discoloration of the eye), abdominal pain, itching, distension of abdomen( accumulation of fluid- ascites), swelling of lower limbs, weight loss, altered sensorium, confusion, and in a late stage- coma.
2. Can liver disease be prevented?
Liver is a crucial body organ which is responsible for processing essential nutrients from the food you eat, synthesizing bile and most importantly removing harmful toxins from the system. To ensure that your liver keeps performing its functions, you need to follow a healthy lifestyle.
Some of the liver diseases are metabolic and hence inherent at the time of birth and manifest later. However, some of the more common liver diseases are preventable like alcohol induced liver disease, fatty liver induced liver disease (NAFLD), Hepatitis A, B and C.
3. What is liver transplantation? What is the average cost of liver transplantation?
Liver transplantation is the treatment for end stage liver disease in both adults and children. In this operation, the diseased liver is removed and replaced by a healthy one. The success rate for the operation is high and terminally ill patient can return to normal lives.
The average cost of liver transplantation is Rs 18 to 20 Lakhs at Sahyadri specialty hospital, Pune Maharashtra. The cost of investigations of the donor and recipient is Rs 90,000. When patients are too sick and require prolonged stay following liver transplantation, the cost of treatment can escalate; hence it is advisable to patients to have the liver transplantation before they develop complications secondary to the liver disease (Cirrhosis).
Most of the patients seek help at a very late stage or referred late to a Surgeon. It is advisable for patients to seek the opinion of a Surgeon at a very early stage of the disease. The patient needs to take medicines for the rest of his life to prevent rejection of the new liver. The cost of medicines and the investigations in the first year is approximately Rs 10-15000/-. The number of medicines and the frequency of blood investigations are much less after the first year of liver transplantation.
The cost of liver transplantation in India is one-twentieth when compared to USA, UK and other European Countries.
4. When should a liver transplant be performed?
When a person's liver is severely damaged and cannot function properly or complications may develop and liver transplantation should be considered. Conditions like hepatic coma, massive upper gastrointestinal bleeding, and liver cancer is the best treated by complete removal of the liver (cirrhotic liver).
In general, when a patient needs a new liver, the earlier the operation, the higher the success rate is.
Urgent liver transplantation is recommended in patients who have acute liver failure and this could be due to many reasons. The common conditions are Hepatitis B, Hepatitis A, Hepatitis E and drug induced. In such patients, liver transplantation is urgently needed in order to save the life of the individual.
5. What are the advantages/benefits to the recipient of getting a living donation vs cadaver?
A new liver can come from either of the two sources: A living donor or a brain-dead deceased donor.
Living donor transplantation:
It is technically feasible to remove part of the liver from a living person and transplant it to a patient who needs a new liver. The operation has now been done since 1989. Depending on the size matching of the donor and recipient, either the left side (about 35-40%) or the right side (60-65%) of the liver will have to be removed. The liver remnant in the donor will grow to its original size in 6-8 weeks time.
This process helps in an earlier transplantation before the recipients' conditions deteriorates. It is a planned procedure whilst cadaver liver transplantation is an emergency procedure. It avoids the risk of death while waiting for a deceased donor liver graft(40% overall and 75% for patients in Intensive care units). The survival rate of a living donor transplant is over 90%.
There are risks like complications of the investigations and surgical procedures but the possibility of donor death rate is of 0.2-0.5%. Seventeen donor deaths have been reported in Brazil, France, Germany, Egypt, Hong Kong, Japan, USA and India.
Cadaver transplantation:
This is well established in the Europe and USA. Unfortunately, the availability of deceased donor liver is not very often in India. Depending on your blood group, you may have to wait for 0 to 6 months before you get a new liver.
During this waiting period, you may develop complications like spontaneous bacterial peritonitis (infection of the fluid in the abdomen) which, if repetitive may produce severe adhesions in your abdomen rendering liver transplantation difficult if not impossible.
It is important for everyone to register for organ donation, so that when we die, this noble act will help many people to lead normal lives. In the Western world the organ donation rate is between 15-18/million population where as in Indi it is less than 1/million.
6. Who can be a suitable living donor?
The most important criteria is that the donation of portion of the liver is done voluntarily. The donor has to be less than 50 years of age, body mass index of less than 25 and is a near relative of the recipient. Both the donor and the patient should have the same Blood group or O Blood group.
Besides, the potential donor should understand clearly that
The donor operation carries complication rate of 10-15%.
The recipient is successful in 90-95%, which means that there is 5-10% chance of dying.
The donation is done out of his/her own wish and without any coercion.
There is no financial gain related to the act of donation.
The donor has the right to withdraw at any time without the need of giving any reasons to do so.
7. Which patients are excluded from liver transplantation procedure?
Patients who have cancer in another part of the body, active alcohol or illegal drug abuse, active or severe infection in any part of the body, serious heart, lung or neurological conditions or those who are unable to follow doctors' instructions are excluded generally.
8. What are the risks to the recipient from the surgery?
The overall success rate of liver transplant is over 94% and the majority of recipients can return to normal activities and achieve 95% of their quality of life which they had prior to liver disease. Since the recipients' body may reject the new liver, it is essential for them to take immunosuppressive medications and continue follow up at the liver transplant clinic. They will need to continue these medications for life, at a reducing dosage.
The risk for the recipient is the return of the original problem that necessitated the liver transplant in the first place, e.g. hepatitis C, recidivism (return to alcoholism), noncompliance of medications. The other complications that can arise are thrombosis of blood vessels going into or out of the liver, primary or delayed graft non-function, bile duct complications, renal failure and other infections.
9. What are the side effects of having a liver transplant?
After a successful liver transplantation (95% of patients) – the patient is advised to take care of infections and to take anti-rejection medicines for life. The patient can return to normal quality of life and can return back to work in three months time. The patient has to regularly follow up with the surgeon in the first year and later at regular intervals as advised by his doctor. He will require blood tests to determine that his liver functions and to adjust his medications in the beginning and later the tests are infrequent. The patient is advised not to take any herbal or alternative drug treatment.
The transplant patient is assessed regularly for various complications like rejection, infection, narrowing of blood vessels etc., and appropriate treatment is initiated. Post transplantation, he is under the guidance of his doctor throughout his life. Any health problems that do come up have to be investigated and treated, though they are infrequent.
In case you have a concern or query you can always consult an expert & get answers to your questions!
1870
people found this helpful
Asked for female, 26 years old from Hisar

MBBS, MS - General Surgery, FBD (Fellowship in Breast Diseases), UICC Fellowship
No increase in any type of cancer because of stress and ct for a small period. So don't worry. Inspire of that try to reduce your chances by doing morning walk for 30-40 minutes and having a good diet.
Shared 1 year ago • Featured Tip

MS - Obstetrics and Gynaecology, MBBS
IVF Specialist, Dibrugarh
The uterus is a muscular structure held in place inside your pelvis with the help of muscles, ligaments, and tissues. These muscles weaken in women due to pregnancy, childbirth or delivery complications and can lead to severe complications. One such complication is a uterine prolapse. Uterine prolapse occurs when the uterus sags or slips from its normal position into the vaginal canal.

The causes of uterine prolapse are varied and include:

- Delivering a large baby
- Pregnancy
- Difficulty in labor and delivery
- Reduction in estrogen levels post menopause
- Traumatic childbirth
- Loss or weakening of the pelvic muscle
- Conditions which lead to increased pressure in the abdominal area such as a chronic cough, straining, pelvic tumors or accumulation of fluid in the abdomen

surgery
in pelvic area
Uterine prolapse can be complete or incomplete depending on how far the uterus sags into the vagina. Women who have minor uterine prolapse may not have any visible symptoms. However, if the condition worsens, it manifests itself in visible signs.
Symptoms of moderate or severe prolapse are:
1. A feeling of fullness or pressure in your pelvis when you sit
2. Seeing the uterus or cervix coming out of the vagina
3. Vaginal
bleeding
or increased discharge
4.
Painful sexual intercourse
5. Recurrent
bladder infections
6. Continuing
back pain
with difficulty in walking, urinating and moving your bowels
Without proper attention, the condition can cause impairments in the bowel, and can also affect bladder and sexual function. If you wish to discuss about any specific problem, you can consult a gynaecologist.
1957
people found this helpful
Shared 3 months ago • Featured Tip

MBBS, MS - Orthopaedics, FNB Spine surgery, Fellowship In Spine Surgery (AO Spine)
A herniated disc also known as a slip disc or prolapsed disc refers to the problem where one of the discs located in between the bones of the vertebrae(backbone) gets damaged and stacks itself upon the nerves. The tender inner portion of the disc gets protruded over the outer ring. Herniated disc causes severe neck pain and back pain. It occurs when the outer ring gets weak and tears down. The most common symptoms include pain and numbness, especially on one side of the body. The pain extends down to the arms and legs. It worsens during nighttime. The muscles become weak. Overweight people are likely to have this disease, as the discs carry extra weight. Old people are vulnerable to a slip disc.
Effects of Herinated Disc:
An untreated case of herniated disc may cause permanent damage to the nerves.
In certain cases, a herniated disc is capable of cutting off nerve impulses to the "caudal equine"nerves, present in the lower back and legs. This leads to loss of bladder control or bowel control.
Saddle anaesthesia is another long-term effect. Nerves are compressed by the slip disc, causing loss of sensation in the inner portions of your thighs, the back of your legs and surrounding the rectum region.
Symptoms may improve or worsen.
Diagnosis of Herinated Disc:
Treatment or diagnosis of herniated disc or slip disc can be either conservative or surgical in nature. The nature of treatment is determined according to your discomfort level and the kind of pain you are experiencing, or how much the disc has slipped out.
The pain caused by herniated disc can be relieved by undertaking an exercise schedule which includes stretching and strengthening the spine and its surrounding muscles.
A physiotherapist should be appointed for recommending the types of exercises.
Taking pain relievers also soothes the pain.
Stronger medicines prescribed by doctors include-muscle relaxers, narcotics to deal with the pain, medicines for nerve pain such as "gabapentin" or "duloxetine".
In case of the symptoms not subsiding within a span of six weeks, a surgery may be recommended by your doctor. The surgeon may have to remove the damaged part of the disc. This surgery is called a microdiskectomy. In case you have a concern or query you can always consult an expert & get answers to your questions!
3707
people found this helpful
Shared 2 years ago • Featured Tip

Diploma in Advance Endoscopy, Royal College of Obstetricians and Gynaecologists (MRCOG), MS, MBBS
A uterine cyst, also called as ovarian cyst, is the formation of a fluid-filled sac within the ovary of a woman. Uterine cysts may sometimes cause several physical symptoms. They can cause great pain and unpleasant sensations. Most cysts go away by themselves, but still sufficient measures should be taken to deal with the inconvenience caused by a uterine cyst. In severe cases, the cyst can damage the ovaries. Scar tissue is also likely to build up in such cysts to form an adhesion, which causes discomfort.
Uterine cysts can cause great damage to the sexual organs of a woman, and hence, it should never be ignored. Here are 5 ways to deal with uterine cysts:
Uterine cysts are common in women and are caused due to several complications. You should not let uterine cysts develop as development increases severity.
2464
people found this helpful
View All Feed