Personal Statement
Our team includes experienced and caring professionals who share the belief that our care should be comprehensive and courteous - responding fully to your individual needs and preferences.
...more
Our team includes experienced and caring professionals who share the belief that our care should be comprehensive and courteous - responding fully to your individual needs and preferences.
More about Dr. Savita Latkar
Dr. Savita Latkar is a trusted Gynaecologist in Sahakar Nagar, Pune. She is currently practising at Yashavi Maternity & Nursing Home in Sahakar Nagar, Pune. Don't wait in a queue, book an instant appointment online with Dr. Savita Latkar on Lybrate.com.

Lybrate.com has top trusted Gynaecologists from across India. You will find Gynaecologists with more than 27 years of experience on Lybrate.com. You can find Gynaecologists online in Pune and from across India. View the profile of medical specialists and their reviews from other patients to make an informed decision.
Info
Languages spoken
English
Hindi
Location
Book Clinic Appointment with Dr. Savita Latkar
Shop No. 83/1, Sarang Society, Sahakar Nagar,Landmark: Near Sarang Hotel, Pune

,

Pune
Get Directions
Services
Submit Feedback
Submit a review for Dr. Savita Latkar
Your feedback matters!
Write a Review
Feed
Nothing posted by this doctor yet. Here are some posts by similar doctors.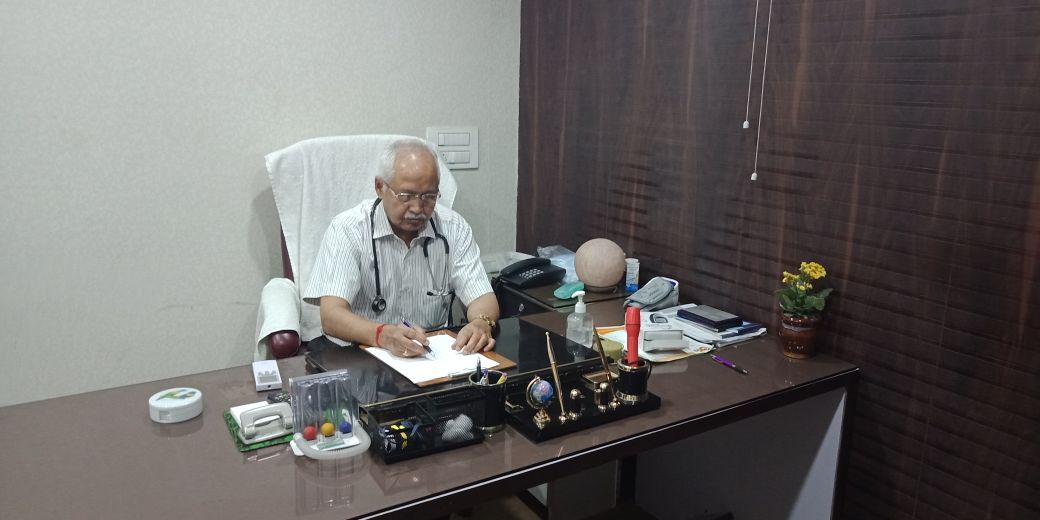 Bachelor of Ayurveda, Medicine and Surgery (BAMS)
Nothing to worry. A very common side effect of taking i-pill is a significant alteration in periods they can either be early or be delayed. Most women will experience withdrawal bleeding at the scheduled or expected dates, while some may get menses within 5 days. If you get periods earlier then expected, you can be assured that pregnancy has not taken place, but in case of delay in periods, it is best to take a pregnancy test one week over the expected date. This is largely a rare occurrence.
1
person found this helpful
Shared 2 years ago • Featured Tip

B.H.M.S., Senior Homeopath Consultant
Homeopathy is a holistic and a natural approach towards quick healing of an ailing individual. An estimate suggests that about 30% of the indian population relies solely on the homeopathic treatment for their medical complications.
People hold many misconceptions about homeopathy. Following are some of the myths of homeopathy:
Homeopathic remedies are not scientific: Many people consider homeopathic remedies to be unscientific. However, the basis behind homeopathy is pharmacological and clinical data. Vast studies and researches have been conducted on homeopathic remedies and treatment.
Homeopathic remedies work slowly: Many people believe that homeopathic remedies cure your medical condition very slowly. Fact is that it works very fast on diseases like cold, fever, etc. When the symptoms are chronic, then only working process is slow. This is because in chronic condition, the body takes little time to cure from inside. It is advisable to start the homeopathic remedies as soon as any symptom is seen.
Homeopathy can cure any disorder: Some people have a strong belief that homeopathic remedies can cure any disorder or any medical condition. Fact is that this remedy is completely ineffective in case of dental issues or any condition where surgery is the only remedy.
Let us discuss some of the benefits of homeopathy:
No side-effects: homeopathic medicines are very safe to consume as they are formulated using natural ingredients. Homeopathic pills are known to boost our immune systems and do not hamper digestion process. They do not cause allergies and suits almost everyone including children, adults and even pregnant and senior patients. National medicine agencies assure the safety and quality of homeopathy medicines as per the requirements of european union legislation and european pharmacopoeia standards. Furthermore, homeopathy medication is completely free from chemicals and synthetic materials.
Long term gain: studies have shown that homeopathic treatment ensures long term relief, eventually leading to complete cure. It is best known to boost our immune systems and strengthen the body's defense mechanisms alongside curing our diseases.
Inexpensive and cost effective: when compared to conventional drugs, these medicines are much less expensive. Homeopathy medicines are also sustainable as they can be stored for prolonged periods and reused, if required.
5002
people found this helpful
Shared 1 year ago • Featured Tip

MBBS, M.Sc - Dietitics / Nutrition
Dietitian/Nutritionist, Delhi
गर्भावस्था के दौरान एक स्वस्थ आहार बनाए रखना बहुत आवश्यक है। यह सुनिश्चित करना महत्वपूर्ण है कि आप को और आपके बढ़ते बच्चे को वे पोषक तत्व मिल रहे हैं, जिनकी आप दोनों को जरूरत है। इसके अतिरिक्त, क्या आप जानते हैं कि आपके बच्चे के स्वाद की कलियां सिर्फ 9 सप्ताह में गर्भाशय में विकसित होना शुरू हो जाती हैं? इसका मतलब है कि जो भी आप खाते हैं, आपका बच्चा भी चखने वाला है।
हालांकि, आप खाने के लिए क्या खा सकते हैं, जब आप दोनों के लिए खा रहे हैं, यह जानना बहुत तनावपूर्ण हो सकता है। स्वस्थ, पौष्टिक भोजन चुनने से आपके और आपके बच्चे के स्वास्थ्य को सुनिश्चित करने में मदद मिलेगी। गर्भावस्था के दौरान खाने के लिए, निम्नलिखित कुछ अति पौष्टिक खाद्य पदार्थ हैं:
1. शकरकंद: मीठे आलू बीटा-कैरोटीन में बहुत समृद्ध हैं, एक पौधा परिसर जो शरीर में विटामिन-ए में परिवर्तित होता है। विटामिन-ए विकास के लिए, साथ ही अधिकांश कोशिकाओं और ऊतकों के भेदभाव के लिए आवश्यक है। स्वस्थ भ्रूण विकास के लिए यह बहुत महत्वपूर्ण है। मीठे आलू विटामिन ए के पशु आधारित स्रोतों के लिए एक उत्कृष्ट विकल्प प्रदान करते हैं।
इसके अलावा, मीठे आलू में फाइबर होते हैं, जो पूर्णता में वृद्धि कर सकते हैं, रक्त शर्करा के स्तर को कम कर सकते हैं और पाचन स्वास्थ्य और गतिशीलता में सुधार कर सकते हैं।
2. अंडे: अंडे सर्वोच्च स्वास्थ्य भोजन हैं, क्योंकि इसमें लगभग वे हर पोषक तत्व थोड़ा सा शामिल है, आप को जिसेकी ज़रूरत है। 10 से अधिक विटामिन और खनिजों के अलावा, अंडे में अच्छी गुणवत्ता वाले प्रोटीन होते हैं। अंडा कोलीन में भी समृद्ध है, जो आपके बच्चे के समग्र विकास और मस्तिष्क स्वास्थ्य को बढ़ावा देता है, जबकि न्यूरल ट्यूब दोषों को रोकने में मदद करते हैं। सामान्य रक्त कोलेस्ट्रॉल वाली स्वस्थ महिलाएं प्रति दिन एक से दो अंडे का उपभोग कर सकती हैं।
3. फलियां: भोजन के इस समूह में दाल, मटर, बीन्स, चना, सोयाबीन और मूंगफली शामिल हैं। फलियां फाइबर, प्रोटीन, लोहा, फोलेट (बी 9) और कैल्शियम के उत्कृष्ट पौधे-आधारित स्रोत हैं। बीन्स लोहा, कैल्शियम, और जस्ता का भी अच्छे स्रोत हैं। यह न्यूरल ट्यूब दोष और कम वजन के जन्म जैसी बीमारियों के जोखिम को कम कर सकता है।
4. सैल्मन मछली: सैल्मन आवश्यक ओमेगा -3 फैटी एसिड में बहुत समृद्ध है। गर्भवती महिलाओं सहित अधिकांश लोग अपने आहार से लगभग पर्याप्त ओमेगा -3 प्राप्त नहीं कर पाते। यह समुद्री खाद्य में उच्च मात्रा में पाए जाते हैं, और भ्रूण के मस्तिष्क और आंखों को बनाने में मदद करते हैं। अध्ययनों से पता चला है कि गर्भवती महिलाएं, जो प्रति सप्ताह मछली के 2-3 भोजन खाती हैं, ओमेगा -3 की सिफारिश की मात्रा प्राप्त कर पाती हैं।
5. गहरी हरी, पत्तेदार सब्जियां: ब्रोकोली और गहरी, हरी सब्जियां, जैसे कि गोभी और पालक, में कई पोषक तत्व होते हैं जो गर्भवती महिलाओं के लिए आवश्यक हैं। इनमें फाइबर, विटामिन सी, विटामिन के, विटामिन ए, कैल्शियम, लोहा, फोलेट और पोटेशियम शामिल हैं।
6. बिना चर्बी वाला मांस: बीफ़, सूअर का मांस और चिकन उच्च गुणवत्ता वाली प्रोटीन का उत्कृष्ट स्रोत हैं। इसके अलावा, बीफ़ और पोर्क लौह, कोलिन और अन्य बी-विटामिन में समृद्ध हैं। लोहे एक आवश्यक खनिज है जिसका उपयोग हीमोग्लोबिन के एक भाग के रूप में लाल रक्त कोशिकाओं द्वारा किया जाता है। शरीर में सभी कोशिकाओं को ऑक्सीजन देने के लिए यह महत्वपूर्ण है। नियमित रूप से लाल मांस खाने से आहार से प्राप्त लोहे की मात्रा में वृद्धि करने में मदद मिल सकती है। इसके अलावा, खाद्य पदार्थ जो विटामिन सी में समृद्ध हैं, जैसे संतरे या शिमला मिर्च, भोजन से लोहे के अवशोषण को बढ़ाने में मदद कर सकते हैं।
7. दुग्ध उत्पाद: डेयरी उत्पादों में दो प्रकार की उच्च गुणवत्ता वाले प्रोटीन होते हैं: कैसिइन और मट्ठा। डेयरी उत्पाद कैल्शियम का सबसे अच्छा आहार स्रोत हैं, और उच्च मात्रा में फास्फोरस, विभिन्न बी-विटामिन, मैग्नीशियम और जस्ता प्रदान करते है।
ग्रीक दही, विशेष रूप से गर्भवती महिलाओं के लिए फायदेमंद है। इसमें किसी अन्य डेयरी उत्पाद की तुलना में अधिक कैल्शियम होता है। कुछ किस्मों में प्रोबायोटिक बैक्टीरिया भी होते हैं, जो पाचन स्वास्थ्य का समर्थन करते हैं।
8. साबुत अनाज: साबुत अनाज गर्भावस्था में महत्वपूर्ण हैं क्योंकि वे फाइबर और पोषक तत्वों में अधिक हैं, जिनमें विटामिन ई, सेलेनियम, और फाइटोन्यूट्रियेंट्स शामिल हैं।
3458
people found this helpful
Asked for female, 31 years old from Chennai

Bachelor of Ayurveda, Medicine and Surgery (BAMS)
Hi, fetal heart beats are important sign of life. If not started wait for a week & repeat ultrasound. If heart beat not started then you must go for abortion as soon as possible.
1
person found this helpful
Shared 3 weeks ago • Featured Tip
MBBS, MS - Obstetrics and Gynaecology
What is Bacterial Vaginosis?
Bacterial Vaginosis is an infection that occurs in and around the female genitalia. It does not usually pose a major health threat and is a mild infection that can be controlled and cured with timely medical intervention. Although it is believed to be sexually transmitted, it can also affect women who are not sexually active.
Bacterial Vaginosis can however, be dangerous for women who are pregnant and are near to their delivery date. It can cause severe uterine infection and increases the chance of miscarriage.
In some cases, pelvic surgeries, which include caesarean, hysterectomy, abortion or other abdominal surgery, bacterial vaginosis can be contracted during the surgical procedure. This can further complicate the condition of the patient.
Bacterial Vaginosis is a common complaint among women who have physically reached the child bearing age and symptoms of this physical problem can become prominent at any time of the menstrual cycle.
Causes of Bacterial Vaginosis
Unhygienic washrooms

Dirty, unwashed underwear

Multiple sexual partners

Change in the vaginal pH, causing the reduction in the protective acidic secretion that prevents the growth of other harmful bacteria

It can also arise from the placement of Intrauterine device (IUD), a contraceptive device placed to prevent the eggs released by the ovaries, from reaching the uterus.
Symptoms of Bacterial Vaginosis
The most common sign of bacterial vaginosis is a foul smelling vaginal discharge.

The discharge increases after sexual activities.

Discomfort during urination

In some rare cases, there is itching and dryness

In most cases, bacterial vaginosis does not reveal too many symptoms and does not even cause intense irritation.
Treatment
Bacterial Vaginosis can be treated with antibiotics that are generally to be continued for a course of 7 days.

Symptoms and discomfort of bacterial vaginosis generally recede within 2-3 days. However, it is recommended that the medicine should not be stopped even after the symptoms disappear.

Only in rare cases, certain antibiotics may lead to a vaginal yeast infection. In case of redness, inflammation, irritation and undesirable discharge, you must seek medical attention immediately.
In case you have a concern or query you can always consult an expert & get answers to your questions!
2571
people found this helpful
Shared 1 month ago • Featured Tip

MD in Community Health Administration, MS(ENT)
Keep your ear dry, by regular ear consultation from ear specialist and use anti fungal ear drops only after ear check up from ent specialist.
1
person found this helpful
DHMS (Diploma in Homeopathic Medicine and Surgery)
Homoeopathy has excellent treatment for your friend's problem. Let her take homoeopathic medicine Kreosote 200 twice daily (6 to 7 pills each time). Let her commence to take the medicine immediately and continue for 5 days after one period. Please give feedback after that for further advice.
1
person found this helpful
View All Feed
Near By Doctors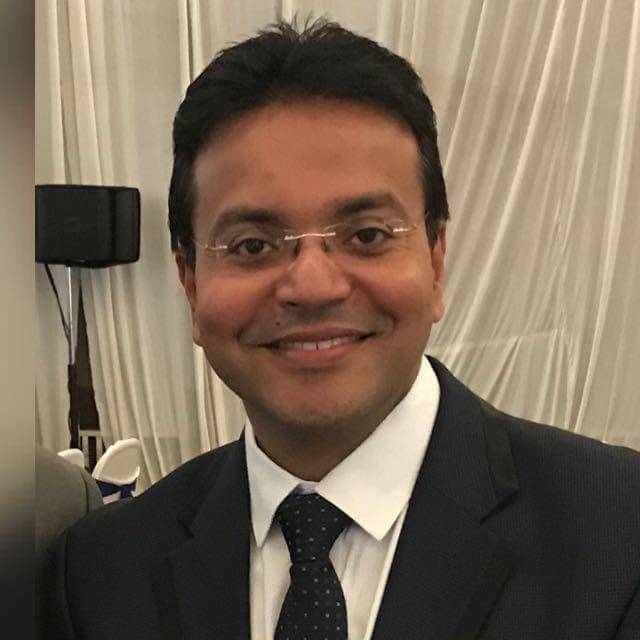 MD - Obstetrics & Gynaecology, Diploma In Endopelvic Surgery, FICS
Gynaecologist
Book Appointment

MBBS Bachelor of Medicine and Bachelor of Surgery, DGO
Gynaecologist
Dr. Usha Subramaniam's Gynaecology & Infertility Clinic,
Book Appointment

EMDR, FRCOG (LONDON) (Fellow of Royal College of Obstetricians and Gynaecologists), MFSRH , Diploma in psychosexual therapy, Medical diploma in clinical Hypnosis, Diploma in Evidence Based Healthcare, DNB (Obstetrics and Gynecology), MD - Obstetrics & Gynaecology, MBBS
Gynaecologist
Book Appointment

Book Appointment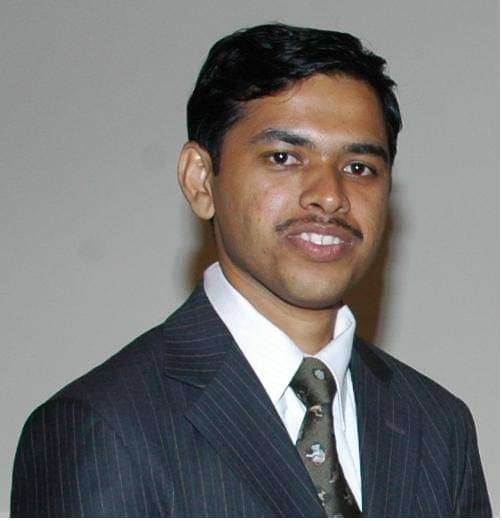 MBBS, MD - Obstetrtics & Gynaecology
Gynaecologist
Book Appointment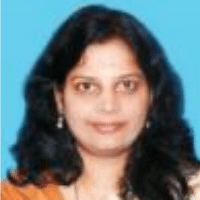 MBBS, MD - Obstetrics & Gynaecology, Diploma In Advanced Gynecological Endoscopy
Gynaecologist
Book Appointment