Videos (1)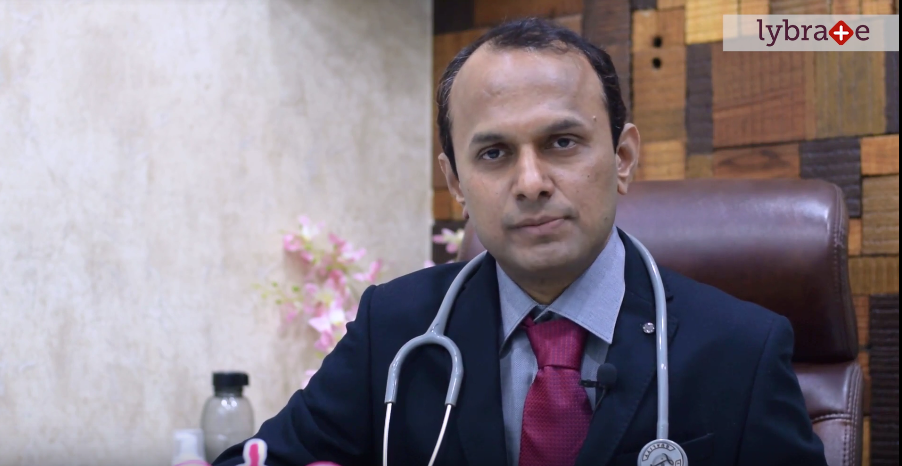 The heart is one part of your body that pumps blood relentlessly; to be grateful to the most important organ, it's your duty to look after its health. Cardiovascular diseases and heart ailments can be prevented by making minor changes in your lifestyle.
read more
Personal Statement
I'm a caring, skilled professional, dedicated to simplifying what is often a very complicated and confusing area of health care.
...more
I'm a caring, skilled professional, dedicated to simplifying what is often a very complicated and confusing area of health care.
More about Dr. Sachin Hundekari
Dr. Sachin Hundekari is an experienced Cardiologist in Pimpri, Pune. He has over 18 years of experience as a Cardiologist. He is a MBBS, MD - Medicine, DNB (Cardiology) . You can visit him at Ruby Ailcare Services in Pimpri, Pune. Don't wait in a queue, book an instant appointment online with Dr. Sachin Hundekari on Lybrate.com.

Lybrate.com has top trusted Cardiologists from across India. You will find Cardiologists with more than 43 years of experience on Lybrate.com. You can find Cardiologists online in Pune and from across India. View the profile of medical specialists and their reviews from other patients to make an informed decision.
Info
Education
MBBS - Dr. Shankarrao Chavan Government Medical College, Nanded - 2001
MD - Medicine - SRTR Medical College, Aurangabad - 2007
DNB (Cardiology) - VSDC , ( KIMS ) , Bangalore - 2010
Languages spoken
English
Hindi
Location
Book Clinic Appointment with Dr. Sachin Hundekari

Shop No. 209, Solitaire Business Hub, Road, Kalewadi Phata, Kaspate Wasti, Wakad, Pune, Maharashtra

,

Pune
Get Directions





Services
Submit Feedback
Submit a review for Dr. Sachin Hundekari
Your feedback matters!
Write a Review
Reviews
Dr Shahfaisal Saifee
May 20, 2018
Good
Feed
Heart attack, also known as myocardial infarction, is a severe condition where death of the heart muscle occurs because of the loss of blood supply. The blood loss usually happens because of the blockage of a coronary artery. Due to electrical instability, ventricular fibrillation is caused. Heart attacks may result in permanent brain damage or even death.
Symptoms of Heart Attack: There are many early symptoms and signs of heart attack, which should be recognized. Symptoms of heart attack vary from person to person. Here is a list of the primary heart attack symptoms:
Chest Pain and Discomfort: Chest pain is the basic symptom of a heart attack and occurs in different forms. The chest pain has a pressure, fullness and squeezing sensation and starts from the center of the chest. The pain may go away and re-occur and may spread down to other limbs of the body.
Headache, Toothache: The chest pain occurring due to a heart attack spreads all over the body and the jaw. Even the back and head are affected. Sometimes pain in these regions is present while chest pain is absent.
Shortness of Breath: A gasping sensation or feeling shortness of breath is another common sign of a heart attack. Such breathing difficulty is called dyspnea. The shortness of breath occurs before or during the chest pain.
Nausea and Vomiting: The feeling of nausea or sickness in the stomach is another possible symptom. It is accompanied by belching or burping and sometimes, the heart attack is associated with a feeling of indigestion. Nausea is more common in women. Vomiting also occurs alongside nausea.
General Epigastric Discomfort: In several cases, patients describe the pain of a heart attack as stomach pain. The pain is heavy and uncomfortable and persists for several minutes.
Sweating: Perspiration or sweating occurs during a heart attack and the patient experiences cold sweat in avid amounts.
Emergency Treatment for Heart Attack:
A person who has a heart attack should be rushed to a hospital.
Several tests are carried out to detect the cause of the attack. A 12 lead EKG is carried out to supervise electrical activity within the heart and detect the damaged areas.
Blood tests are undertaken to check enzymes and in certain cases, cardiac catheterization is required where pictures of the blood vessels are examined.
A heart attack is a severe condition and must be attended to immediately. Emergency treatment procedures are essential to save the life of an affected person.
2
people found this helpful
While you may be worried about being affected with coronary diseases just because your forefathers suffered from it, there are various factors that are absolutely in your sole control. With a little change in lifestyle and following a well-regulated routine, you can easily keep your hereditary cardiac diseases at bay.
Take a Healthy Diet Regularly: Increase the amount of green leafy vegetables and colourful fruits in your regular diet as they are rich in phytonutrients and other anti-oxidants, vitamins, fibres, minerals as well as anti-inflammatory molecules that would increase your immunity.
Regulate Your Blood-Sugar Level: Studies show that blood sugar is a great contributor to cardiac diseases. So try to replace your high-carb diet with loads of fibre, protein and healthy fats to keep your blood-sugar level in control.
Increase the Intake of Fibre: Try to increase the amount of fibre in your food chart by having lots of fresh fruits and vegetables, nuts and soya so that it amounts up to at least 50 grams a day. You may even include fibre supplements in your diet.
Stay Away From Processed and Junk Food: We know you are crazy about fast food, but you must also include sodas, processed jams, fruit juices and soft drinks as well, which are the greatest contributors to diabetes and in turn lead to heart diseases.
Increase the Intake of Omega-3 Fatty Acids: Try to include cold-water fish like sardine, salmon and herring along with flax seeds and sea weeds. This 'good' fat would keep your cholesterol level in check and lower down the amount of malicious LDL levels and transform them into harmless LDL particles.
Get Rid of all Hydrogenated Food: This implies that you should abstain from having cookies, margarine, baked stuff and crackers. Don't be fooled by the label saying, "no trans-fat" and instead look for healthy coconut, olive or sesame oil.
Abstain from Consuming Alcohol: Alcohol can do no good to any organ of your body. Instead, it triggers the amount of triglycerides, causes fatty liver and creates sugar imbalance in your body. By reducing alcohol consumption you can reduce inflammation, which causes various chronic diseases.
Have good quality supplements: Along with having a healthy diet and workout, you must try to take in multivitamin and mineral supplements regularly to keep fit and active all around the year.
Exercise Regularly: Researches report that a minimum of half an hour's exercise is required by our body regularly. After all, the heart is a muscle, and you must work out regularly to keep it healthy for a longer span.
Manage your Stress Levels: Stress alone can lead to a fatal heart attack without prior signal. Take the time out to indulge in yoga, meditation, tai chi or anything that would keep your stress levels under control and help you to lead a happier, healthier life.
These 10 easy ways will help you to prevent cardiac diseases; but you must consult a responsive cardiologist at the earliest.
2673
people found this helpful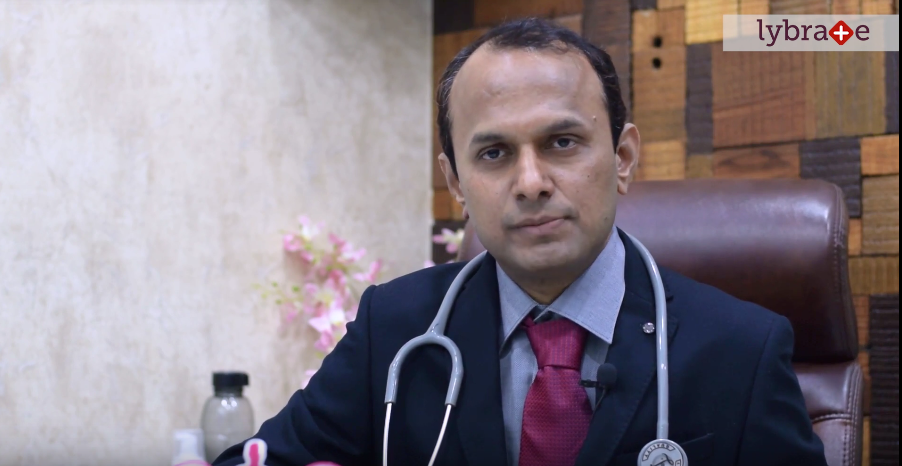 The heart is one part of your body that pumps blood relentlessly; to be grateful to the most important organ, it's your duty to look after its health. Cardiovascular diseases and heart ailments can be prevented by making minor changes in your lifestyle.
2472
people found this helpful
Valvar aortic stenosis, commonly called aortic stenosis, is a disorder which occurs when the aortic valve of the heart becomes narrow. The narrowing of the valve prevents its full opening, and hence, blood flow from the heart to the aorta is restricted. When the aortic valve gets obstructed, the heart has to exert much more effort to pump the blood. The heart muscles get weakened as a result. This condition is more common in children.
Diagnosis of Valvar Aortic Stenosis:
Before diagnosis, we should know about the symptoms of valvar aortic stenosis in children. They include:
Feeling breathless
Angina or chest pain with a feeling of pressure or tightness
Syncope of fainting
Palpitations and enhanced heartbeats
A steady decline in regular activities and energy levels
Fatigue due to little exertion
Not gaining weight
Poor eating patterns
Problems in breathing
The wall of the left ventricle also thickens muscularly, and the thick wall occupies more space in the lower chamber of the heart and hence, the room for adequate blood supply is reduced. This may lead to heart failure.
Echocardiogram
The initial test that is recommended for patients with symptoms of valvar aortic stenosis is Doppler Echocardiography. This test enables the doctor to estimate the aortic valve region, peak or mean transvalvular gradients and the maximum aortic velocity. These primary measures are required to assess the severity of the disease. Echocardiography provides important information on the valve function, left ventricular filling pressure and disruptions in other valves.
Other major tests which help in the diagnosis of valvar aortic stenosis include:
MRI or magnetic resonance imaging, which provides images of internal body structures with great detail.
CT scan or computed tomography where three-dimensional images are extracted.
Chest X ray
Cardiac catheterization where a dye is used to highlight blockages, if any, in the heart.
Treatment
Usually, there are no medicines for fixing valvar aortic stenosis as the disease is not reversible. Medicines can be used to treat the problems, which are caused by the condition.
Replacement of the damaged valve by surgery is the best treatment for valvar aortic stenosis. The surgery performed is called valvuloplasty. This is a cardioscopic surgery where a tube with a small balloon is inserted into a vein. The tube is guided into the heart, and the balloon is inflated. The balloon and tube are removed after the valve is opened. The damaged valve is replaced by mechanical valve or the valve of a cow or pig by an open-heart surgery.
Valvar aortic stenosis is a severe heart condition in children, and the only permanent remedy for this disease is a valve replacement surgery.
3
people found this helpful
The results of a study conducted by the Department of Medicine, University of Ulsan, Korea, show that multivessel coronary stenting can be performed with a high success rate along with an acceptable clinical outcome. Coronary stenting has proven itself to be an accepted means for treating of obstructed coronary arteries. The need for multivessel coronary stenting has been inflated because of the larger number of patients with unfavourable cardiac profiles. Conventionally, bypass surgery is regarded as a standard means for relieving angina in cardiac patients with multivessel coronary disease as it could lead to a downright revascularization. Further, it also allows a prolongation of lifespan in a specified subgroup of patients.

How are they performed?
Despite the coming of modern generation of stents, patients with multiple stringent arteries in the heart receiving coronary after bypass have recovered better than those whose arteries were grafted with balloon angioplasty or stenting. This report is presented in the 64th Annual Scientific Session in the American College of Cardiology. This report echoes past studies which shows that patients afflicted with multiple narrowed arteries receive better results with coronary artery bypass grafting, which is also known as CABG or bypass heart surgery. In case of multivessel stenting, which is known as angioplasty or percutaneous coronary intervention or PCI, a stent is put within the arteries to hold it wide open and facilitate the flow of blood.

Which one is better?
In a new study, it is reported that patients with new stents are susceptible to 47% higher risk of any of the outcomes like death or cardiac arrest as compared to patients who undergo bypass surgery. In CABG, a vein or artery from other parts of the body is grafted on the constricted coronary artery for allowing easy blood flow to and from heart. This study reinforces present regulations that recommend CABG to treat patients with substantial constrictions in various arteries, a condition often termed as multivessel coronary artery ailment.

Renowned cardiologist Seung Jung Park from Asan Medical Centre in Seoul, South Korea opines that CABG is still a much preferred option on the basis of their medical data. Another study known as Bypass Surgery Versus Everolimus - Eluting Stent Implantation for Multivessel Coronary Artery Disease or BEST trial deserves mention. It is one of the two randomly controlled trials for comparing bypass to angioplasty since the introduction of modernised stents that emits medication, which would prevent blood clot.
This study was implemented on 880 patients at 27 healthcare centres in four countries. Each patient had multivessel coronary artery disease and were determined to be equally eligible to go through either of the methods. Half of these patients were randomly chosen to be given angioplasty with everolimus-eluting stents, and the other half received bypass surgery.
All the patients were tracked for about five years and during this prolonged follow up, angioplasty was related to a considerable upsurge in the incidence of myocardial infarction, target vessel revascularization and often death. Because, it is a more invasive process, bypass surgery is normally recommended only for patients afflicted with higher-risk constrictions in more than one artery.

If you are one of these patients and this concern plagues you, it is recommended to talk to your cardiologist without much delay.
2549
people found this helpful