Personal Statement
I believe in health care that is based on a personal commitment to meet patient needs with compassion and care.
...more
I believe in health care that is based on a personal commitment to meet patient needs with compassion and care.
More about Dr. Ravi Kothari
Dr. Ravi Kothari is a trusted Dermatologist in Aundh, Pune. He has been a successful Dermatologist for the last 11 years. He is a qualified MD - Dermatology, MBBS. You can visit him at R.K Sparsh Clinic in Aundh, Pune. Book an appointment online with Dr. Ravi Kothari on Lybrate.com.

Lybrate.com has a number of highly qualified Dermatologists in India. You will find Dermatologists with more than 37 years of experience on Lybrate.com. You can find Dermatologists online in Pune and from across India. View the profile of medical specialists and their reviews from other patients to make an informed decision.
Info
Education
MD - Dermatology - D Y Patil Medical College, Pune - 2008
MBBS - D Y Patil Medical College, Pune - 2006
Languages spoken
English
Hindi
Awards and Recognitions
Certification from American Academy of Dermatology (AAD)
Professional Memberships
American Academy of Dermatology (AAD)
European Association of Dermatology
Location
Book Clinic Appointment with Dr. Ravi Kothari

First Floor, Supreme Square, Above Central Bank, Next To Hotel Shiv Sagar, D P Road, Aundh

,

Pune
Get Directions


Services
Submit Feedback
Submit a review for Dr. Ravi Kothari
Your feedback matters!
Write a Review
Feed
As children, we all look forward to growing up, but once we reach in our 40s or 50s, we don't want to grow any older. Most of us fear the disabilities and diseases, ageing brings along. The biggest cause of anxiety is the change in the looks with skin losing its texture and elasticity. Read on to know some common techniques, when practiced during the early years can help in ageing gracefully, both by accepting the changes that come with ageing and by reducing the effect that ageing can have on the skin.
And most importantly, accepting ageing as a natural inevitable aspect and not stressing about it will not help you enjoy your later years but also stay happy!
In case you have a concern or query you can always consult an expert & get answers to your questions!
4175
people found this helpful
Some diseases like chicken pox, measles etc. have definitive symptoms that make it easy to diagnose. However, others like lupus affect each person in a different way making them complex diseases that may take longer to diagnose. Lupus attacks the immune system and causes the antibodies that would normally fight infection to react against the body's own cells and tissues. There are two main forms of lupus; systemic lupus that affects any part of the body and cutaneous lupus that affects the skin. These can occur simultaneously or on their own.
Some of the rashes that can be caused by cutaneous lupus are:
Malar rash or butterfly rash: This affects the face and appears as a butterfly shaped rash over the nose and cheeks. It is triggered by the sun's uv rays and can appear as a faint blush or a severe, scaly rash.
Discoid lupus: Lupus can also cause small. Coin shaped sores or rashes. These are reddish and scaly in appearance and usually affect parts of the body exposed to sunlight and uv radiation. If left untreated, these sores can worsen with time. Though they do not cause pain or itchiness, they can result in scarring. In cases where these sores develop on the scalp, they can cause permanent bald patches.
Subacute cutaneous lesions: These can be described as small, red sores that are shaped like coins. These can be found on the arms, shoulders, neck and chest in patches that resemble psoriasis. These lesions are also triggered by uv exposure. Though they do not cause scarring, these lesions can lighten or darken skin.
Mucous membrane lesions: Sores in the mouth or nose that have been triggered by lupus are known as mucous membrane lesions.
Baldness: Lupus can make the hair follicles near the scalp fragile and brittle. This can destroy the hair follicles and lead to hair fall. In some cases, hair may grow back while in others it could result in permanent baldness.
Cutaneous vasculitis lesions: These refer to purplish spots or lines on the calves and feet. This is caused by the inflammation of skin tissues and can cause severe damage and gangrene.
In case you have a concern or query you can always consult an expert & get answers to your questions!
4531
people found this helpful
Out of many different type of skin infections people suffer from, atopic dermatitis is one that is fairly common. This condition often affects infants and young children, but may also persist into adulthood or affect adults as well. Patients suffering from this disease often see it alternate between flares and periods of remission where it may seem like the condition has cleared up completely. In many cases, children who have experienced a permanent remission from it are left with dry skin that is easily irritated.
The exact cause of this skin condition is not clear, but it is understood to be triggered by a combination of hereditary and environmental factors.
People with highly sensitive skin have the highest risk of suffering from this condition.
It has also been associated with a number of other atopic disorders such as asthma and seasonal allergies along with allergies to certain types of food.
Dry skin, redness and excessive itchiness are common symptoms of this condition. Other symptoms vary from person to person and their reaction to the itching. Ideally, you should not scratch your skin, if you suffer from atopic dermatitis. Scratching and rubbing the skin can worsen the condition. In some cases, this can lead to the development of thick, leathery skin while in other cases it could lead to the development of papules or raised bumps on the skin. Further scratching of these papules can make them infected and crusty.
The treatment for this skin condition depends on the patient's age, overall health and symptoms presented. There are three main goals of treatment for atopic dermatitis; healing the skin, preventing flares and treating symptoms as they appear. Much of caring for the skin involves developing skin-care routines, identifying exacerbating factors, and avoiding circumstances that stimulate the skin's immune system and the itch-scratch cycle.
Skin care is the first aspect of treating this condition. It is essential to keep the skin clean and follow a simple regimen.
Avoid using multiple soaps, lotions, fragrances etc and have a lukewarm bath with a mild chlorine solution.
Moisturize your skin immediately after your bath before drying your skin.
Pick creams instead of serums and try to pick one that is as free of fragrances and chemicals as much as possible.
Medication for this condition usually involves corticosteroid creams and ointments.
Immune moderators may also be prescribed to suppress the immune system and speed up the healing process.
Antibiotics to treat this condition may also be prescribed in pill or cream form, though the former is often found to be more effective.
In rare cases, the patient may also need to be hospitalized for a few days. This restricts the patient's exposure to allergens and irritants. If you wish to discuss about any specific problem, you can consult a Dermatologist.
4263
people found this helpful
What are Warts?
Warts are infectious outgrowths that may appear on any part of the body. For example, the most common warts occur on fingers. They are caused by virus, most typically the human Papilloma virus (HPV) and several of its subtypes. They appear as dense painless rounded nodules of about 0.3- 1 cm in diameter. The mode of transmission of this virus is usually by contact. You can also contract warts by sharing objects like razors, towels or other personal items. They can be sexually transmitted if the warts are present on genitals.
Usually, they are benign outgrowths but sometimes, they may be cancerous if present on genitals.
How To Prevent Warts?
Earlier, the only way to prevent contracting warts was avoiding contact with infected people. But now-a-days, vaccines against HPV are present that are given in teen years to prevent genital warts and cancer caused by them.
How are they diagnosed?
Your doctor can easily tell if the outgrowth is a wart just by having a look at it. If it is not clear, your doctor may take a sample of your skin and look at it under the microscope to ensure that it is a wart.
Treating Warts
Cauterization: Cauterization is a medical procedure wherein a part of the body is burnt in order to damage some tissue in order to prevent an outgrowth. Cauterization can be done by medicine, cryotherapy (using localised or general low temperatures to treat benign or malignant tissues), radio frequency cauterization or laser. The method applied depends on size and location of the outgrowth or the choice of you dermatologist as well. It is recommended to get warts removed at its earliest to prevent spreading of the disease.
Several myths are present in the market that state cure to warts by various homemade remedies but these can do more harm than good. Treating warts must be done by practised medical personnel. Incomplete removal of warts can cause recurrence of warts due to secondary infection. If you wish to discuss about any specific problem, you can consult a dermatologist.
3946
people found this helpful
Your skin needs special care in winters. The cold air that hits your skin can dry it out and leave it feeling rough. This increases your skin vulnerability to fine lines, dullness, itchiness and redness. However, following a simple winter care routine can keep your skin moisturised and fresh:
Switch Your Cleanser: Ensure that what you use to wash your face isn't ridding your skin of natural oils in the winters. While foaming cleansers are great for the summers and help deal with sweat, in winters they can dry out your skin. Instead, switch to a cream based face wash that moisturises the skin while cleaning it. Unlike summers where you can wash your face as many times as you'd like, try limiting the number of times you wash your face to 2 or 3.

Moisturize: The first step to choosing a moisturiser is identifying your skin type. Oily skin usually needs not much more than a little moisturising gel but for dry and normal skin, a deep moisturising cream is a must for the winter. You could also look for creams or lotions that have fatty acids and repairing ceramides to prevent water loss. Hydrating your skin is also a must so consider using a quenching serum on your skin before applying the cream. You could also mix a little olive oil with your regular cream to benefit from its natural moisturising properties.

Exfoliate: In winter, your skin doesn't shed dead cells as easily as it does in the summer. This leaves your skin looking dry and lifeless. Hence, it is a good idea to exfoliate your skin on a regular basis. Ideally, exfoliate your skin at night and do not exfoliate more than once a week. Do not be overzealous in scrubbing your skin or you could peel off the skin and leave it feeling drier than before. If you want a natural exfoliator, add 2 tablespoons each of mashed bananas and apples and 1 tablespoon of honey to 2 spoons of a mild scrub.

Tone: Toning is essential in winters especially for those with sagging skin and ageing skin. This helps balance the natural pH levels of the skin.

Avoid Excessive Sun Exposure: You may love the feeling of warm sunshine on your skin but your skin may not feel the same way. Winter sun is as harmful as summer sun when it comes to UVA and UVB rays. Hence, always use a sunscreen when you step out for the day. If you wish to discuss about any specific problem, you can consult a Dermatologist.
4563
people found this helpful
Acne or pimples is most commonly seen in teenagers and young adults, just around the time the body is undergoing hormonal adjustments. Thus, acne is not simply just a skin problem, but often an indication of internal bodily disturbances. Of course, there are other combination of aggravating factors at play, like genetics, active sebaceous glands and bacterial organisms that reside within the sebaceous glands.
An otherwise easily treatable condition, acne can result in permanent scars if left untreated, often resulting in low self-esteem, social isolation, depression and even suicidal ideation.
The skin acts as a window to internal disorders and many individuals with acne are found to have internal hormonal problems like polycystic ovary syndromes or insulin resistance syndromes. Females can have associated excessive hair on the chin, hair loss on the scalp, weight gain, menstrual abnormality and infertility.
Diet does not have a major role in causing acne but cutting down on foods with high sugar content and milk may be useful.
Certain medications and creams containing steroids can precipitate an outbreak of acne.
Heavy and greasy cosmetics will aggravate acne.
Special soaps, face washes, lotions, and so-called unscientific blood purifiers are of little help.
Acne scars are repaired with newer dermatological technologies and techniques.
Just like with any other medical condition, each individual is different and will require a unique investigation and treatment plan. This is based on many factors like other current medical conditions, climate, age, sex, skin type and variety of acne. If you wish to discuss about any specific problem, you can consult a dermatologist.
4036
people found this helpful
There would only be a handful of people who are happy with the way their skin looks. While acne and pimples are the concerns at a younger age, but with age the concerns shift to dark circles and pigmentation. Both light and dark pigments become worrisome, and one continuously looks for ways to manage them.
The skin has a pigment called melanin, which is responsible for the color; more the melanin component, darker the skin complexion. This can either decrease or increase and can affect people of any age or gender. Whether or not you will be a victim of pigmentation depends on genetics, sun exposure, skin care regime, hormonal changes (puberty, pregnancy), stress levels and hormonal changes. While hyperpigmentation is very common with old age, hypopigmentation is not very normal and it is advisable to seek medical attention to rule out more serious underlying diseases. The most common types of hyperpigmentation include:
Lentigo: It is also known as multiple freckles, if caused exclusively due to sun exposure, it is called solar lentigines or dark spots or age spots.
Melasma: This is caused by hormonal changes, especially during pregnancy.
Preventing hyperpigmentation:
Minimizing sun damage is the first and most important step in reducing onset and severity of pigmentation. Use a sunscreen that at least has an SPF of 15 regularly. It is not just on sunny days that the sun causes damage. If you are heading out (even cloudy days), it means the sun can damage you. Avoid sun exposure as much as possible if you know you are prone to pigmentation.
Regular use of scrubs and exfoliators ensures the buildup of dead cells is removed, which itself leads to hyperpigmentation in many people. For dry or sensitive skin, exfoliate 1 to 2 times a week. For oily skin, exfoliate 2 to 3 times a week. Try to avoid scrubs on acne as the abrasive effect can worsen the condition.
Treatment for Hyperpigmentation-
Pigmentation issues run in the family and if your mother and grandmother had it, it is very likely you are prone for hyperpigmentation too. In these cases, aggressive skin care routine can help improve appearance. Ensure that the skin care products used contain at least an SPF of 15 and other active ingredients like alpha hydroxy acids (AHAs). The glycolic and lactic acids are examples of AHAs, which aid in removing dead cells that form on the skin. This produces a clearer skin with lesser discoloration. Vitamin C and E and kojic acid are also effective for treating hyperpigmentation. Other dermatological treatments-
Chemical Peels: Chemical Peels are a more intensive treatment used in cases of more persistent pigmentation or to hasten the lightening effects of the topical prescription products. Peels work by exfoliating the upper-most layer of your skin and the dark area with it. There are many different types of peels and they are usually solutions that the dermatologist applies to the skin.
Medication: Topical treatments such as hydroquinone, azelaic acid, corticosteroids, tretinoin cream, GA, and trichloroacetic acid. Skin whitening products are used for clinical treatment of postinflammatory hyperpigmentation.
In addition to these, ensure you eat a healthy diet with loads of fresh fruits and vegetables, stay hydrated, reduce sun exposure, and you surely will have be able to deal with pigmentation. If you wish to discuss about any specific problem, you can consult a Dermatologist.
3976
people found this helpful
Near By Doctors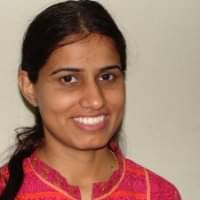 MBBS, MD - Dermatology, F.C.P.S.(Dermatology, Venereology & Leprosy), Diploma in Venerology & Dermatology (DVD), DNB (Dermatology)
Dermatologist
Skin & Surgery International & Asia Institute of Hair Transplant (Aundh),
Book Appointment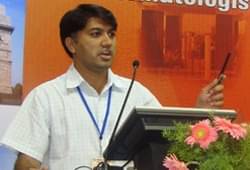 MBBS, Diploma in Venerology & Dermatology (DVD), DDV, MD - Dermatology , Venereology & Leprosy
Dermatologist
Skin & Surgery International & Asia Institute of Hair Transplant (Aundh),
Book Appointment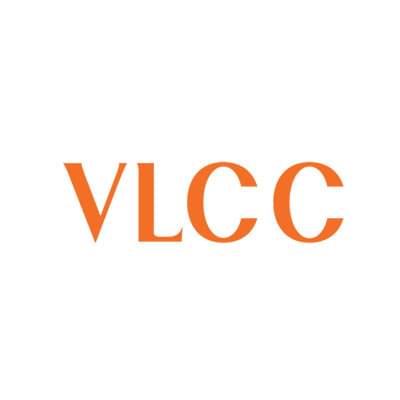 Book Appointment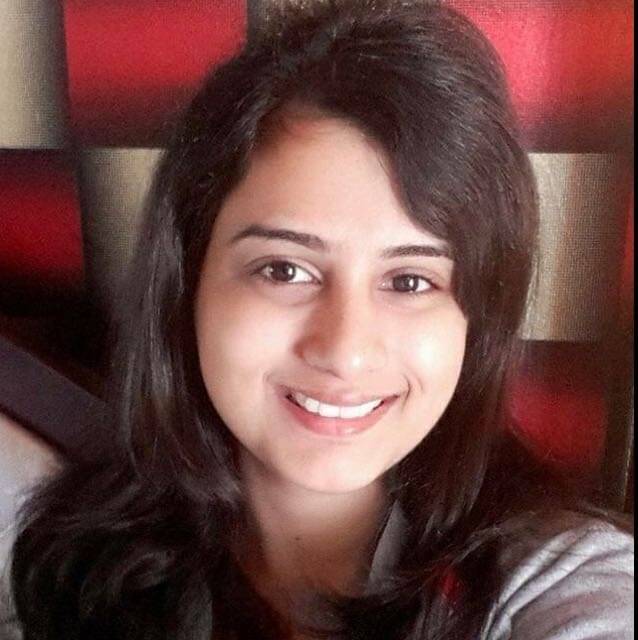 MD - Dermatology, MBBS, DNB (Dermatology)
Dermatologist
Dermaplus Skin Hair And Laser Clinic,
Book Appointment

MBBS, Diploma in Dermatology
Dermatologist
Renaissance derma clinic,
Book Appointment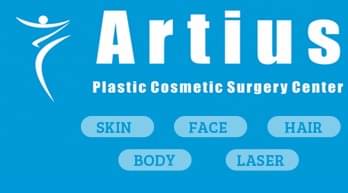 Dermatologist
Artius Plastic Cosmetic Skin & Laser Centre,
Book Appointment