Personal Statement
I'm a caring, skilled professional, dedicated to simplifying what is often a very complicated and confusing area of health care.
...more
I'm a caring, skilled professional, dedicated to simplifying what is often a very complicated and confusing area of health care.
More about Dr. Ranjana
Dr. Ranjana is a renowned Gynaecologist in Vighanharta Sai Hospital, Pune. Doctor is currently associated with Vighanharta Sai Hospital And Laboratory in Vighanharta Sai Hospital, Pune. Don't wait in a queue, book an instant appointment online with Dr. Ranjana on Lybrate.com.

Lybrate.com has top trusted Gynaecologists from across India. You will find Gynaecologists with more than 38 years of experience on Lybrate.com. You can find Gynaecologists online in Pune and from across India. View the profile of medical specialists and their reviews from other patients to make an informed decision.
Location
Book Clinic Appointment with Dr. Ranjana
C/O Vighanharta SAI Hospital Laboratory, Sukh Samruddhi Nagar, Alandi Road, Dighi,Landmark:Parande Nagar, Pune

,

Pune
Get Directions
C/O Vighanharta SAI Hospital Laboratory, Sukh Samruddhi Nagar, Alandi Road, Dighi,Landmark:Parande Nagar.

,

Pune
Get Directions
Services
Submit Feedback
Feed
Nothing posted by this doctor yet. Here are some posts by similar doctors.
Pulmonary tuberculosis was a fatal disease in the past in India. On an average, 95% of the deaths occur in third world countries, especially the developing ones, due to tuberculosis. In India, the deaths account to 50% out of the 95%. Such is the scenario that everyone is apprehensive if they have a prolonged cough and cold. As sputum with blood is a clear sign that the person is suffering from tuberculosis, steps must be taken promptly and at a swift pace to streamline things for quick care.
Tuberculosis is an air-borne disease and it can easily travel through the air when the affected person is in contact. In tuberculosis, specific bacteria called mycobacterium tuberculosis affects the lungs. On an average, 10% of such infections progress into acute disease and kill the affected individuals.
The symptoms of tuberculosis are seen more in patients suffering from AIDS as their immunity is often compromised. Early detection can be made possible through a chest X-Ray, microscopic examination, and the nature of the fluids. In case you are suffering from a prolonged cough and cold, you must go for tuberculin skin test or blood test to find out more about the problem.
Why is it important to eat a proper diet during pulmonary tuberculosis?
Malnutrition and pulmonary tuberculosis are interrelated. If you are eating right and inducting all healthy means in your daily lifestyle, it will build your immunity and help fight against grave diseases. When you have pulmonary tuberculosis, the desire or craving for the food will disappear and eventually, your body will wither off. You will lose mass by losing muscles.
So, eating healthily can only help you stay strong to defeat pulmonary tuberculosis. Those who are suffering from tuberculosis face challenges with nutrients in their body. They are deprived of essential micro-nutrients and they have severe deficiencies of zinc, Vitamin A, D, C & E, selenium, iron and copper.
A protein- and vitamin-rich diet can boost the immunity of the body and prevent deadly diseases from wreaking havoc in the body. So, if you are wondering about food, here are a few items that you can eat and few that you can avoid when you have pulmonary tuberculosis.
Food to eat
Kale and spinach are instant sources of high iron and Vitamin B, which will help you power-up your immune system.
Whole grains like wheat, bread and cereals are a must-have during this time-tested period.
Carrots, peppers, tomatoes, blueberries, and cherries are rich anti-oxidants and they can boost your immune system by flushing out the oxidants from the body, which are tantamount to poison.
Vegetable oil (not butter) could be a "green go" during pulmonary tuberculosis.
Food to avoid
Greasy food like beef, chicken, and mutton must be avoided. They can increase the cholesterol level in the body and compromise on the power of immunity.
Avoid margarine and butter. One should not eat cake, pastries, and other food with hydrogenated oil.
Keep an eye on your regular diet, work to build a strong immunity, and always stay healthy.
In case you have a concern or query you can always consult an expert & get answers to your questions!
3181
people found this helpful
Hello, homeopathy is one of the most popular holistic systems of medicine. Homoeopathic medicine is mainly selected on the symptoms you give us. If we are to make a successful prescription, apart from the treatment through the remedies, a lot of counseling and appropriate diet regimen is required. Take care, god bless u, thnks.
1
person found this helpful
The usage of "9 months" with pregnancy is almost universal. However, it is not always that all women go through the entire 9 months with the baby. Most often, delivery happens during the 37th to 40th weeks. This allows for the complete growth of the baby within the mother's womb. When delivery happens before the 37th week, it is known as preterm delivery or premature labour. These babies may not be completely formed and may have temporary or long-term difficulties after birth.
There are many reasons which can induce premature labour, and while some are preventable, some may be inevitable.
Smoking: One of the first things to do when planning a pregnancy or as soon as you realise you are pregnant is to quit smoking. It is way too damaging for the mother and the baby within.
Alcohol consumption or street drug usage: These again can cause not just premature labour but also developmental abnormalities.
Multiple pregnancy: Women pregnant with twins or multiples often have premature labour.
Health problems: Medical conditions like hypertension, diabetes, infections, etc.
Abnormalities: Developmental abnormalities in the newborn like Down's syndrome, chromosomal abnormalities, etc.
Weight: Being either obese or underweight can cause premature labour.
Prenatal care: While preparing for pregnancy or as soon as you confirm it, ensure you put yourself in the hands of a good gynaecologist. This will ensure you (and your baby) get the required care.
Less gap: Reduced gap between subsequent pregnancies can also induce premature labour.
Warning signs of premature labour
In some women, the doctor might be able to predict the chances of a premature labour and give enough suggestions to look out for warning signs. This will help the woman to be mentally prepared when it is time.

Frequent pelvic contractions (about every 10 minutes)
Vaginal leaking (fluid or bleeding)
General ill-feeling with symptoms of nausea, cramps, and vomiting/diarrhoea.
Inability to hold down fluids for a full day
Abdominal cramps, similar to a period
Pelvic pressure, a feeling of the baby descending down
What to do?
As mentioned earlier, if your doctor had warned you of the chances of a preterm labour, watch out for them after 35 weeks.
With any of the above symptom, do not indulge in any activity and rest on the left side for a while.
Drink about 2 to 3 glasses of juice or plain water.
If the symptoms get better, continue to rest for the day.
If they do not, call the doctor. Usually, the doctor will ask you to come to the clinic.
In some cases, the baby might be delivered and require neonatal care for some days (to weeks) depending on development and symptoms. If you wish to discuss about any specific problem, you can consult a gynaecologist.
2524
people found this helpful

MD - Obstetrtics & Gynaecology, FCPS, DGO, Diploma of the Faculty of Family Planning (DFFP)

MBBS, DNB (Obstetrics and Gynecology), MD - Obstetrtics & Gynaecology
Consult hospital, requires x-ray, possibility of bone fracture requires tretmant from orthopedic surgeon.
75
people found this helpful
भारत में हर साल मानसून के दौरान बाढ़ जैसी समस्या उत्पन्न होती है. इस साल भी केरल समेत देश के कई राज्यों में बाढ़ ने कहर बरपा रखा हैं. अबतक इस बाढ़ के कारण सैकड़ो लोगों की मौत हो चुकी है और लाखों लोग राहत शिविर में रहने को मजबूर हो गए हैं. इन बाढ़ प्रभावित क्षेत्रो में जलजमाव के कारण विभिन्न प्रकार के संक्रमण रोगों के फैलने का खतरा बढ़ गया हैं.
इस बाढ़ जैसी महामारी से सबसे ज्यादा प्रभावित राज्य केरल रहा है, जहाँ अधिकांश हिस्सा जलमग्न हो गया है. हालाँकि बारिश होना बंद हो चुका है और जलस्तर भी धीरे-धीरे नीचे आने लगा है, लेकिन असली समस्या बाढ़ के बाद उत्पन्न सामने आ रही है. जैसे-जैसे बाढ़ का पानी कम हो रहा है, उसके साथ ही कई जानलेवा बीमारियां पैदा हो रही है. हाल के दिनों में केरल से 86 लोगो में लैप्टोस्पायरोसिस नामक बीमारी के लक्षण पाए गए है. इसलिए सरकार ने भी कई दिशानिर्देश जारी कर दिए है और डॉक्टरों की पूरी टीम भी इस बीमारी के रोकथाम और बचाव के लिए लोगो को जागरूक कर रही है. इसलिए यह जरुरी है कि आप भी लैप्टोस्पायरोसिस रोग से बचाव के बारे में जरूरी जानकारी रखें.
क्या होता है लैप्टोस्पायरोसिस?
लैप्टोस्पायरोसिस रोग एक बैक्टीरियल रोग है, जो जंगली अथवा पालतू दोनों प्रकार के जानवरों से फैलता है. यह आपके घर में रह रहे कुत्ते, चूहे, भैंस, गाय, बकरी आदि जानवरों से फैलता है. यह संक्रमण जानवरों के मूत्र द्वारा पानी में मिलता है. बाढ़ के दौरान संक्रमण रोग का फैलना अधिक प्रवण होता है. इसलिए जब जानवरों के मूत्र बाढ़ के पानी में मिलते है, तो इससे प्रभावित होने का खतरा भी अधिक लोगों तक पहुंच जाता है. जानवरों के मूत्र में लेप्टोस्पायर्स जीवाणु होते है, जब यह जीवाणु आपके मुंह, नाक, आँख या कटी हुई त्वचा के संपर्क में आता है, तो आप लैप्टोस्पायरोसिस रोग से ग्रसित होने के लिए प्रवण हो जाते है. हालाँकि, लैप्टोस्पायरोसिस रोग कोई गंभीर बिमारी नहीं है. आप कुछ सामान्य देखभाल के साथ इस रोग से अपना बचाव कर सकते हैं.
लैप्टोस्पायरोसिस रोग के लक्षण में सिरदर्द या शरीर में दर्द, तेज बुखार, आँखों में लाली, पीलिया, त्वचा पर चकत्ते, खांसी में खून निकलना, उल्टी, दस्त इत्यादि शामिल हैं. यद्यपि यह लक्षण जानलेवा नहीं होता है, लेकिन अगर सही समय पर इन लक्षणों का उपचार नहीं किया जाता है, तो यह किडनी या लीवर जैसे अंगो को गंभीर क्षति पहुंचा सकती है. इसलिए, यह अत्यंत महत्वपूर्ण हो जाता है कि आप इसके बचाव के लिए पूरी तरह से तैयार रहें.
कैसे करें इससे बचाव, जानें तरीके -
आपको लैप्टोस्पायरोसिस रोग से बचाव के लिए कोई अधिक परिश्रम करने की जरुरत नहीं है, आप कुछ सामान्य देखभाल के साथ इस रोग से अपना बचाव कर सकते हैं. आप कुछ महत्वपूर्ण चीजों को ध्यान में रखें जैसे साफ़ सफाई, दूषित पानी से बचना इत्यादि. निम्नलिखित कुछ महत्वपूर्ण सुझाव दिए गए हैं, जिनसे आप इस रोग से अपना बचाव कर सकते है.

इस रोग से बचने के लिए सबसे महत्वपूर्ण प्रयास आपको संक्रमित पशुओं से दूरी बना कर रखना है. पशुओं के साथ सीधा संपर्क करने से बचे. आप दस्ताने आदि का इस्तेमाल कर सकते हैं. सम्पर्क में आने के बाद हाथों को अच्छे से साबुन से साफ करें.
इसका उपचार एंटीबायोटिक दवा के साथ की जाती है. कुछ मामलों में पेन किलर भी रोगी को दी जाती है.
कभी भी बाढ़ के पानी के साथ सीधे संपर्क में आने से बचें.
अपने आसपास के जगह की साफ सफाई नियमित रूप से करें और पानी को जमा होने ना दें.
घर में चूहे ना पनपने दें, यह इस रोग को फैलाने के लिए मुख्य रूप से जिम्मेदार होते है.
दूषित पानी से बचने के लिए हमेशा पानी को उबाल कर पीएं.
कही भी त्वचा में कट लगने पर उसे सही तरह से ढँक कर रखें.
4
people found this helpful
cycling, swimming, walking and healthy dieting. remember big hips can be genetic but good point is that the chances of a normal delivery are more in women with broad hips.
1
person found this helpful
View All Feed
Near By Doctors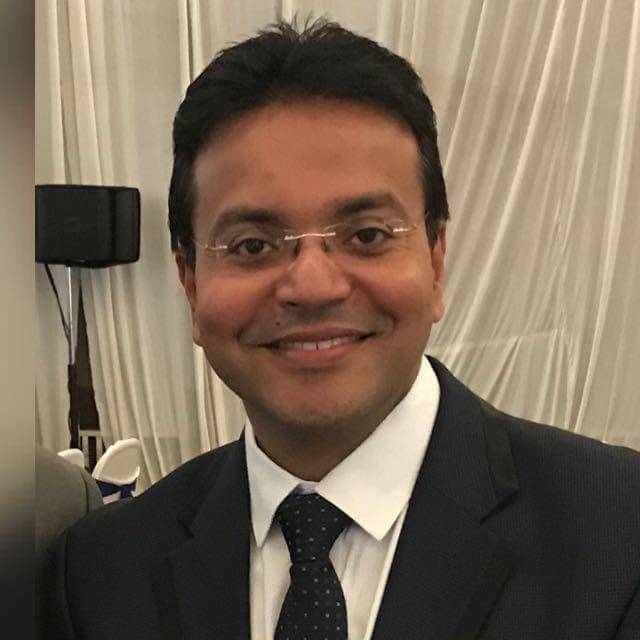 MD - Obstetrics & Gynaecology, Diploma In Endopelvic Surgery, FICS
Gynaecologist
Book Appointment

MBBS, Diploma in Endoscopy, MD - Obstetrics & Gynaecology
Gynaecologist
Book Appointment

MBBS Bachelor of Medicine and Bachelor of Surgery, DGO
Gynaecologist
Dr. Usha Subramaniam's Gynaecology & Infertility Clinic,
Book Appointment

EMDR, FRCOG (LONDON) (Fellow of Royal College of Obstetricians and Gynaecologists), MFSRH , Diploma in psychosexual therapy, Medical diploma in clinical Hypnosis, Diploma in Evidence Based Healthcare, DNB (Obstetrics and Gynecology), MD - Obstetrics & Gynaecology, MBBS
Gynaecologist
Book Appointment

Book Appointment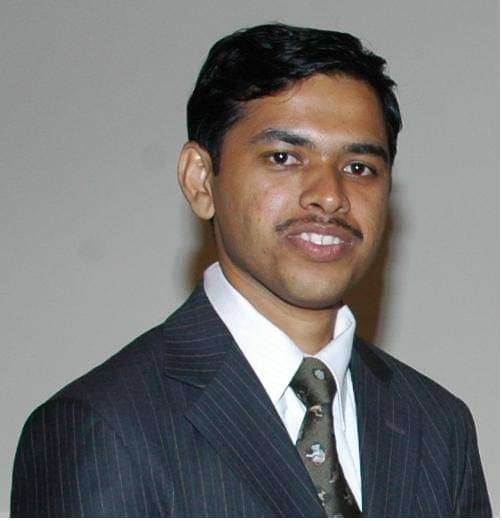 MBBS, MD - Obstetrtics & Gynaecology
Gynaecologist
Book Appointment