Personal Statement
To provide my patients with the highest quality healthcare, I'm dedicated to the newest advancements and keep up-to-date with the latest health care technologies.
...more
To provide my patients with the highest quality healthcare, I'm dedicated to the newest advancements and keep up-to-date with the latest health care technologies.
More about Dr. Nisha Sahu
General Physician and Homoeopath in Hinjewadi, Pune and has an experience of 12 years in these fields.
Location
Book Clinic Appointment with Dr. Nisha Sahu

Services
Submit Feedback
Submit a review for Dr. Nisha Sahu
Your feedback matters!
Write a Review
Feed
Nothing posted by this doctor yet. Here are some posts by similar doctors.
Asked for male, 19 years old from Chittorgarh
Following homoeopathic medicines available in homoeopathic shop. Use berberis aquifolium q sbl 20 drops in water x 1 month also apply berberis aq cream which is available in your city any company do exercise no night watching no outside food repeated (3 to 4 times) face wash with ayurvedic soap or face wash plenty fruits and vegetables.
2
people found this helpful
Asked for female, 24 years old from Bhilai
Follow the tips 1. Cleanse your face twice a day using lukewarm water to dissolve oil. 2. Avoid touching your face with your hands as this germs to your facial skin, making it to breakouts. 3. Ensure that you drink10-12 glasses of water daily. 4. Avoid fried and spicy food. 5.Include fruits, raw vegetables and fresh vegetable juices in your diet. 6.Avoid harsh skin products. Take homoeopathic medicine Nat Mur 30 ( 4 drops in little water) every morning empty stomach only one dose in a day for 15 days and revert.
26
people found this helpful
Shared 2 years ago • Featured Tip
Homeopathic medications that cure hair problems:
Arnica Montana: Homeopathic oils can prove to be effective in treating hair problems. They need to be used regularly and over a long period of time. The Arnica Montana oil is widely used to accelerate hair regeneration. This oil contains jaborandi, arnica mont, cantharis and lycopodium. Applying this oil on a daily basis can rid you of scalp infections, dandruff, rough hair, premature graying and hair breakage.
Kali Sulphuricum: You need to be extremely careful regarding the dosage of this particular medicine. Kali Sulphuricum should not be taken routinely for more than two weeks at a stretch. You should take this medicine twice a day to achieve desired results. Researches show sulphur is good for the general health of your hair. It is known to treat hair damage successfully. It also fights dandruff.
Natrum Muriaticum: Hormonal imbalances are prevalent in human beings of all age groups. It might affect you during puberty, teenage, pregnancy, mid life or during late adulthood. While on one hand it leads to dermatological problems on the other hand it can hamper the overall health of your hair. If you are losing hair due to malfunctioning hormones, your homeopathic doctor may administer this medicine to help your case. Natrum Muriaticum can remedy conditions like dry crusts on your scalp, and hair thinning arising from menstrual or skin problems. This medicine contains sodium chloride in great amounts.
Phosphorus: The scalp gets dirty very easily. This can lead to increased hair loss. Phosphorus triggers hair growth and is prescribed if you are losing hair in patches. People who have frizzy hair tend to develop split ends very easily. Phosphorus can help in treating such split ends.
Kalium Carbonicum: People who are reticent and have a conformist mindset are advised to take this medication to cure hair problems. Kali Carbonicum has the same compounds Egyptians used to make glass. It is valuable in the treatment of brittle hair. It can promote hair growth in regions that are balding.
4402
people found this helpful
Shared 1 year ago • Featured Tip

Fellowship of the Royal College of Surgeons (FRCS), Membership of the Royal College of Surgeons (MRCS), MBBS, Fellow of Academy of General Education (FAGE)
Sports Injuries are very common and often results from using improper gear or poor training practices and refers to all those injuries that are faced by an individual while playing a sport. It is essential to understand the preventive measures as well as the therapeutic methods at a basic level.
Types of Sports Injuries
Sports injuries can be categorized as an Acute Injury and a Chronic Injury. Acute Sports Injury occurs suddenly during playing or exercising. Sudden pain, fracture, and strained back are some examples of acute injury. Acute injuries don't possess any serious threats to one's life and can be easily healed over a period of time, depending on the injury and the physical conditions of the individual. Chronic Sports Injuries, on the other hand, are those injuries which occur for a long time and is also termed as an overuse injury. Examples include Achilles tendinitis, runner's knee, and swimmer's shoulder.
Steps to follow after an injury
If you have encountered a sports injury, then it is advisable to follow four simple steps.
The first step involves taking adequate rest. One should reduce their regular activities and take as much rest as possible to regain normal condition.
The second step comprises of using ice packs on the affected area for 15-20 minutes. This should be followed at least three times a day. But don't exceed the limit of 20 minutes, as over application might result in worsening the situation.
The third step involves compression, i.e., exerting even pressure on the affected area, which might help in reducing swelling.
The last step comprises of elevation. Always try to have the affected area at an elevated level to stimulate speedy recovery. Suppose you have hurt your foot badly, then always place your foot on a pillow and then take rest.
If you follow these steps, then you can expect to heal your injuries gradually. But make sure, that in the case of chronic sports injury, you immediately visit a doctor and follow his prescribed medication and measures. The stated steps can help in case of minor acute sports injuries only.
Precautionary measures for sports injuries
If you want to reduce the risk of sports injuries, then include warm up as a mandatory activity before starting off with any sport or exercise. It is believed that proper warm up can reduce the chances of injuries that can occur during playing sports or exercising. Apart from warm up, you can keep few points in mind to avoid sports injuries like never twist your knees while stretching, don't do overstretching, know your body limits and act accordingly.
Adhering to established standard best practices while involved in sports can minimize the occurrence of an injury to a great extent.
In case you have a concern or query you can always consult an expert & get answers to your questions!
5716
people found this helpful
Asked for male, 24 years old from Gurgaon
It is only your mind playing the trick and you avoid all the withdrawal symptoms and never smoke again, in a week you will get used to the new lifestyle. Try chewing gums when you feel the craving for smoke.
1
person found this helpful
Asked for male, 33 years old from Vijayawada
You have to do meditation and yoga ott control anxiety. Suffering unwanted anxiety is very much prevalent nowadays! It is common complaint that" I Suffer from anxiety. Please help me" Anxiety is a very normal emotion, which gives rise to feelings of nervousness every now and then. An anxiety disorder is a serious medical condition in which people experience a high degree of distress and mental trauma, which hinders a normal life. People suffering from this medical condition experience high levels of anxiety and nervousness almost all the time. Here are the cardinal symptoms that indicate you're suffering from anxiety disorder. 1. Troublesome & Excess worry - This condition prevails if you worry about the day to day activities too much on a regular basis. It is identified when you start taking too much stress about very common and routine things, related to life or work which tends to affect you in an adverse way. A noticeable sign of excessive worry can be too much fatigue. 2. Lack of Sleep/irregular, disturbed sleep - Problems in falling asleep at the right time and problems in maintaining an uninterrupted sleep are two signs that indicate you have an anxiety disorder. 3. Baseless / Irrational fears - This symptom is not generalized; instead, it is specific and subjective in relation to a particular thing or situation. The fears that are experienced under this category are sudden and unexpected in nature and there is no fixed rationale behind these fears. One may ear of death or accident or fall from a plane and so on. 4. Muscle pain - Muscle discomfort and pain is one of the leading physiological causes of an anxiety disorder. The pain felt is chronic and pervasive, and is very common among people facing situations of anxiety. If you are exposed to constant periods of anxiety, you will experience fatigue, muscle pains and lethargy or unwillingness to work. 5. Unexplained indigestion - Problems related to the digestive system are also a sign of anxiety disorder. In this case, you may face constant digestive problems accompanied by a common disorder called IBS (Irritable Bowel Syndrome). IBS refers to an anxiety situation in the digestive tract, which is characterized by sudden urge to defecate on eating, stomach aches, cramping, bloating, gas, constipation, and/or diarrhoea. Apart from the above-mentioned symptoms, other symptoms of an anxiety disorder include stage fright, self- consciousness, panic attacks, memory flashbacks, perfectionism, compulsive behaviours, self- doubt, and such others. Symptoms vary depending on the type of anxiety disorder, but general symptoms include: • Feelings of panic, fear, and uneasiness. • Problems sleeping. • Cold or sweaty hands and/or feet. • Shortness of breath. • Heart palpitations. • An inability to be still and calm. • Dry mouth. • Numbness or tingling in the hands or feet. Anxiety is a normal, predictable part of life. However, people with an anxiety disorder are essentially phobic about anxiety feeling. And they'll go to any lengths to avoid it. Some people experience generalized anxiety disorder (GAD), excessive anxiety about real-life concerns, such as money, relationships, health and academics, Others struggle with social anxiety, and worry about being evaluated or embarrassing themselves. People with obsessive compulsive disorder (OCD) might become preoccupied with symmetry or potential contamination. The bottom line is that people can experience anxiety, and anxiety disorders, related to just about anything. Most of these steps contribute to a healthy and fulfilling life, overall. To sum up, making some basic lifestyle changes can do wonders for someone coping with elevated anxiety. Take these steps from today. 1. Take a deep breath. Deep diaphragmatic breathing triggers our relaxation response, switching from our fight-or-flight response of the sympathetic nervous system, to the relaxed, balanced response of our parasympathetic nervous system, according to, clinical psychologists, who have suggested the following exercise, which you can repeat several times: #Inhale slowly to a count of four, starting at your belly and then moving into your chest. Gently hold your breath for four counts. Then slowly exhale to four counts. 2 Be active. One of the most important things one can do to cope with anxiety] is to get regular cardiovascular exercise," For instance, a brisk 30- to 60-minute walk "releases endorphins that lead to a reduction in anxiety." You can start today by taking a walk. Or create a list of physical activities that you enjoy, and put them on your schedule for the week. Other options include: running, rowing, rollerblading, hiking, biking, dancing, swimming, surfing, step aerobics, kickboxing and sports such as soccer, tennis and basketball, in short just anything you can do to be physically active 3. Sleep well. Not getting enough sleep can trigger anxiety. If you're having trouble sleeping, tonight, engage in a relaxing activity before bedtime, such as taking a warm bath, listening to soothing music or taking several deep breaths and meditation is excellent .If you're like many people with anxiety whose brains start buzzing right before bed, jot down your worries earlier in the day for 10 to 15 minutes, or try a mental exercise like thinking of fruits with the same letter. 4. Fight an anxious thought. We all have moments wherein we unintentionally increase or maintain our own worry by thinking unhelpful thoughts. These thoughts are often unrealistic, inaccurate, or, to some extent, unreasonable. Thankfully, we can change these thoughts. The first step is to identify them. Consider how a specific thought affects your feelings and behaviours. Is it helpful or unhelpful? These are the types of thoughts you want to challenge. Therefore it is suggested asking yourself: "Is this worry real?" "Is this going to happen?" "If the worst possible outcome happens, what would be so bad about that?" "Could I handle that?" "What might I do?" "If something bad happens, what might that mean to me?" "Is this really true or does it just seem so. Then, reframe or correct that thought to make it more accurate, realistic and more adaptive. For example: "I would feel embarrassed if I tripped on the stage, but that's just a feeling; and it won't last forever, and I would get through it." 5. Say an encouraging statement. Positive, accurate statements can help to put things into perspective. See these examples: "Anxiety is just a feeling, like any other feeling." and "This feels bad, but I can use some strategies to cope with it." 6. Stay connected to others. Social support is vital to managing stress, Today, call a loved one, schedule to go to lunch with a close friend. Talking with others can do a world of good. Another option is to get together and engage in an activity that improves your anxiety, such as taking a walk, sitting on the beach or going to a yoga class. 7. Avoid Alcohol and caffeine. Managing anxiety is as much about what you do as what you don't do. And there are some substances that exacerbate anxiety. Caffeine/alcohol is one of those substances. The last thing people with anxiety need is a substance that makes them feel more turned on, which is exactly what caffeine/alcohol does. 8. Avoid mood changing drugs. "While drugs and alcohol might help to reduce anxiety in the short term, they often do just the opposite in the long term," Even the short-term effect can be harmful. Experts have treated countless clients whose first panic attack occurred while they were taking drugs such as marijuana, ecstasy or LSD. "Panic attacks are bad enough if you are straight and sober, so imagine how bad they are if you are high, and can't get untied until the drug wears off." 9. Do something you enjoy. Engaging in enjoyable activities helps to soothe your anxiety. For instance, today, you might take a walk, listen to music or read a book, 10. Take a break. It's also helpful to build breaks into your day. As it is said, this might be a "simple change of pace or scenery, enjoying a hobby, or switching 'to-do' tasks." "Breaking from concerted effort can be refreshing." 11. Solve Problem It is suggested considering how you can address the stressors that are causing your anxiety. Today, make a list of these stressors and next to each one, jot down one or two solutions. 12. Read a book. There are many valuable resources on anxiety, which teach you effective coping skills. Some recommended are Dying of Embarrassment for people with social anxiety; The BDD Workbook for body dysmorphic disorder; The Imp of the Mindand The OCD Workbook for obsessive-compulsive disorder. And It is suggested "Stop Obsessing" for adults with OCD (and Up and Down the Worry Hill for kids with OCD). For people with panic attacks, it is suggested Don't Panic: Taking Control of Anxiety Attacks. For a general overview of cognitive-behavioural therapy for anxiety, 13. Engage in calming practices. "Meditation, yoga, or other calming practices can help minimize anxiety in both the short and long term." Sign up for a yoga class or watch a yoga video online. Meditate right now for just three minutes and do for yoga 14. Consult a therapist. Sometimes anxiety can be difficult to manage without professional help, Many organizations include databases of providers who specialize in anxiety (along with helpful information). 15. Accept your anxiety. If you really want to effectively manage your anxiety, the key is to accept it, "This might sound strange. But anxiety, "in and of itself," isn't the real problem. Instead, it's our attempts at controlling and eliminating it, not accepting these unwanted inner experiences is the actual source of self-induced suffering." Accepting anxiety doesn't mean "resigning" ourselves to a life of anxious misery. It simply means that we are better off recognizing and fully accepting the existence of anxiety and other uncomfortable emotional states that are inevitable, but transitory. So if you experience anxiety today, simply observe it. "Think of it like a wave of the ocean; allow it to come in, experience it, and ride it out." Anxiety can feel overwhelming. It can feel like chains around your feet, weighing you down. But by taking small steps – like the ones above – you can minimize your anxiety and cope effectively. Have A peaceful life ahead.
1
person found this helpful
Early Morning (6: 30 am - 7: 00 am) - a glass of warm water + 1/2 lemon juice + pinch of salt; walk for 30 minutes. Breakfast (8: 00 am - 9: 00 am) - 1 cup milk/tea, with fruit, oats with milk/namkeen oats, veg. Dalia, veg. Upma, veg. Poha, veg. Sandwich, 2 egg whites/1 whole egg and toast. Mid-Morning (11: 30 am) - fruit/sprouts Lunch (1: 00 pm - 2: 00 pm) - 2 chapattis with vegetable, salad, dal/curd/idli + sambhar (alternatively, if you want to have 1 bowl rice, have it with 1 katori rajma/kadhi/dal/chhole + salad) Postlunch- green tea Tea-Time (4: 30 pm - 5: 00 pm) - tea + 2 biscuits/rusks Evening Snacks (6: 00 pm - 6: 30 pm) - roasted chana, sprouts, veg sandwich, sometimes 4-5 almonds, walnuts, pista, raisins Dinner (8: 00 pm - 8: 30 pm) - 1-2 chapattis with vegetable, salad or 1-2 veg sandwiches, or roasted chicken/grilled fish (if non-vegetarian) Postdinner- green tea Post-Dinner (if required, at 10: 00 pm) - 1 cup of milk.
1
person found this helpful
View All Feed
Near By Doctors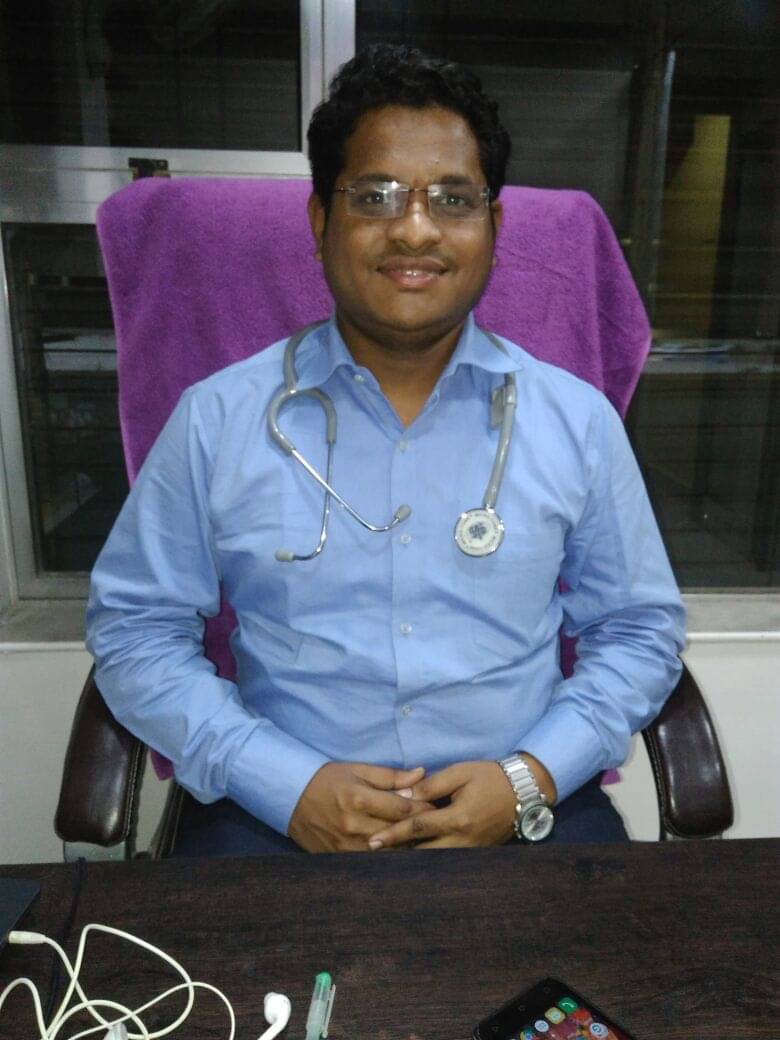 MD Homoeopathy, Post Graduation Homoeopathy, London, DIACH, BHMS
Homeopath
Dr Waphekar's Homoeopathic Clinic,
Book Appointment

BHMS, PG In Clinical Nutrition & Dietetics, DNHE
Homeopath
Book Appointment
BHMS
Homeopath
Dr Swati Kulkarni's Clinic,
Book Appointment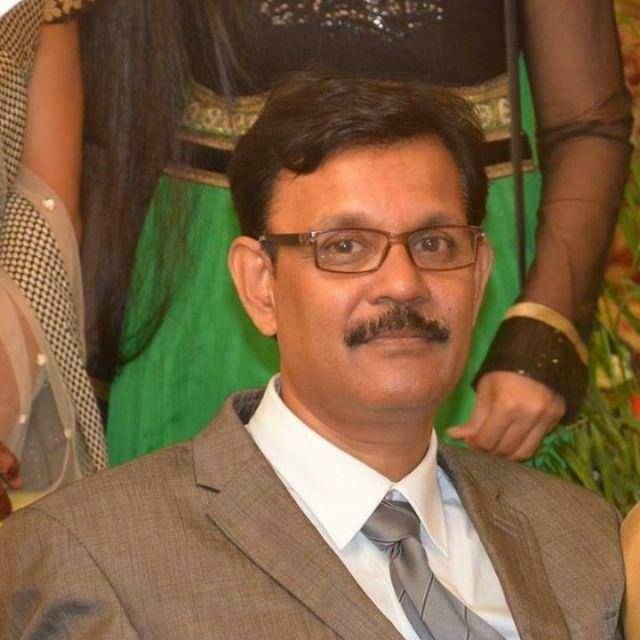 DHMS (Diploma in Homeopathic Medicine and Surgery)
Homeopath
Dr. Pravin Dhole Wellness Homeopathic Clinic,
Book Appointment

MD - Homeopathy, BHMS
Homeopath
Dr Palsule's Homoeopathic Consultancy,
Book Appointment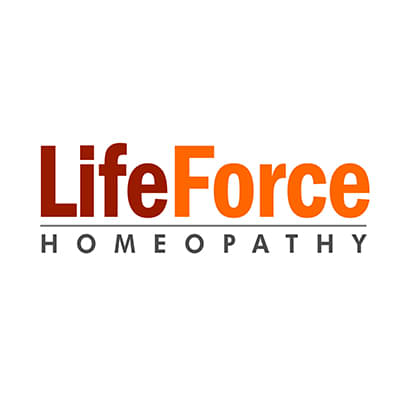 BHMS
Homeopath
Life Force Homeopathy Clinic - Pimpri,
Book Appointment