Personal Statement
I believe in health care that is based on a personal commitment to meet patient needs with compassion and care.
...more
I believe in health care that is based on a personal commitment to meet patient needs with compassion and care.
More about Dr. Narendra S Javadekar
Dr. Narendra S Javadekar is a popular Endocrinologist in Karve Nagar, Pune. He is currently associated with Shree Clinic in Karve Nagar, Pune. Book an appointment online with Dr. Narendra S Javadekar and consult privately on Lybrate.com.

Lybrate.com has top trusted Endocrinologists from across India. You will find Endocrinologists with more than 41 years of experience on Lybrate.com. You can find Endocrinologists online in Pune and from across India. View the profile of medical specialists and their reviews from other patients to make an informed decision.
Info
Languages spoken
English
Hindi
Location
Book Clinic Appointment with Dr. Narendra S Javadekar
Laxmi Terrace, 49/99 Shop, Daily, Karvenagar , Pune

,

Pune
Get Directions
Services
Submit Feedback
Submit a review for Dr. Narendra S Javadekar
Your feedback matters!
Write a Review
Feed
Nothing posted by this doctor yet. Here are some posts by similar doctors.
Shared 10 months ago • Featured Tip

Bachelor of Ayurveda, Medicine and Surgery (BAMS)
Ayurveda, Lakhimpur Kheri
शरीर में ऐसे कई बदलाव होते हैं जिनको हम पहले तो हल्के में लेते हैं और बाद में यह हमारी लिए किसी गंभीर रोग का संकेत निकलते हैं, जैसे थाइरॉइड को ही ले लिया जाए। थायरॉइड की समस्या भी कुछ ऐसी ही है। जो सामान्य शारीरिक समस्या से इस गम्भीर बीमारी तक पहुंचा देती हैं और हम इसे समझ पाए तब तक बहुत देर हो चुकी होती है। अक्सर थाइरॉइड के लक्षणों को हम शुरुआती दौर में भांप ही नहीं पाते हैं और बाद में इसके लक्षणों की अनदेखी हमें हाइपोथाइरॉइड या हाइपरथाइरॉइड की स्थिति तक पहुंचा देती है। थाइरॉइड हमारे शरीर में मौजूद ऐसी ग्रंथि है जो मेटाबॉलिज्म में मदद करती है। इसमें मौजूद हार्मोन टी3, टी4 और टीएसएच का स्तर कम या ज्यादा होने से समस्या होती है। अगर आप इन लक्षणों को महसूस कर रहे हैं तो हो सकता है ये आपके लिए थाइरॉइड की समस्या का संकेत हों
1. थकान
थायराइड की समस्या के उत्पन्न होने पर सबसे पहले व्यक्ति अपने आप को थका हुआ और आलस से भरा हुआ महसूस करने लगता है। वो सुस्त ह जाता है। इसका मुख्य कारण होता है शरीर में ऊर्जा का ना बनना और शरीर में ऊर्जा ना बनने का कारण थायराइड ग्रंथि के हार्मोन ना बनने से होता है।
2. कब्ज
थायराइड से पीड़ित व्यक्तियों को पाचन तंत्र से जुडी समस्यायें होने लगती है जिसकी वजह से उन्हें खाना पचाने में दिक्कतों का सामना करना पड़ता है और जब खाना नही पचता तो उससे कब्ज की समस्या का उत्पन्न होना निश्चित होता है
3. जोड़ों में दर्द
थकान के साथ ही थायराइड के रोगियों को जोड़ों जैसे घुटनों, कमर, गर्दन में दर्द रहने लगता है। इन्हें शारीरिक के साथ साथ मानसिक समस्यायें भी उत्पन्न होने लगती है। जिनकी वजह से व्यक्ति तनाव की स्थिति में भी पहुँच जाता है।
4. रूखी त्वचा
थायराइड से परेशान लोगों की त्वचा के ऊपर वाले सेल्स की कार्य क्षमता कम होने लगती है यानी स्किन डेड होने लगती है। जिसकी वजह से उनकी त्वचा रुखी हुई, सफेद और सुखी शुष्क नजर आने लगती है। इसके साथ ही इनके शरीर पर कुछ निशान भी हो जाते है।
5. जुखाम
थायराइड का सबसे स्पष्ट लक्षण होता है जुखाम। ये कुछ सामान्य जुखाम नही होता बल्कि थोडा अलग होता है। जिससे व्यक्ति बहुत परेशान होता है और ये जल्दी से ठीक भी नही होता।
6. हेयर फॉल होना
थायराइड के खास सिम्पटम्स में से एक है हेयर फॉल होना। इस रोग में इन्हें गंजेपन तक का खतरा रहता है। इसके अलावा उनके भौहों के बाल तक झड़ने लगते है। ये स्थिति गंभीर अवस्था तक पहुँच जाती है।
7. डिप्रेशन
क्योकि थायराइड की समस्या के कारण मन में चिंता और तनाव का अहम होता है तो चिंता की वजह से उत्पन्न होने वाले अन्य सबसे बड़े रोग डिप्रेशन का होना भी इसका एक लक्षण होता है। इस स्थिति में व्यक्ति का ना तो किसी कार्य में मन लगता है और ना ही उसका किसी से बाट ही करने का मन करता है। साथ ही दिमाग पर अधिक दबाव डालने से उसकी सोचने समझने और याददाश्त की क्षमता में भी कमी आ जाती है।

8. प्रतिरोधक क्षमता में कमी आना
थायरॉइड समस्या में व्यक्ति के शरीर के वाइट ब्लड सेल्स के कम होने की भी संभावना होती है। जिससे इनके शरीर को अन्य बीमारियों से संक्रमण का भी खतरा बना रहता है। साथ ही इम्यून सिस्टम के कमजोर होने की वजह से इनकी रोगों से लड़ने की क्षमता पर भी प्रभाव पड़ता है।
9. खाना खाने में तकलीफ
थायराइड से पीड़ित व्यक्ति के गले में सुजन होने की वजह से उसे खाना खाते वक़्त गले में दर्द होना शुरू हो जाता है। इस वजह से ऐसे लोग सही तरह खाना नही खा पाते नतीजन पीड़ित का वजन कम होने लगता है।
10. हाथ पैर ठन्डे होना
ठन्डे हाथ पैर होने से हमारा मतलब रक्त स्त्राव के कम होने से या शरीर के तापमान के नीचे गिर जाने से बिलकुल नही है बल्कि इस अवस्था में पीड़ित का शरीर का तापमान तो सामान्य व्यक्ति जितना ही रहता है किन्तु फिर भी उसके हाथ पैर ठन्डे पड जाते है।
2
people found this helpful

Hi, please follow these tips to stop snoring: - reduce your weight if you are obese. - perform pranayama (breathing exercises) everyday. - quit smoking which irritates the mucosal layer of the nose and throat and causes blockage and results in snoring. - quit alcohol and sedatives which relax the throat muscles and results in snoring. - sleep on sides instead on back. - elevate the head by using a thick pillow which eases the breathing. - clear the nose before going to bed. - establish regular sleep pattern. - keep the bedroom air moist by using humidifier; as dry air irritates the mucosal membrane in the nose and throat. - perform throat exercises like repeating the vowels a, e, i, o, you loudly for 2-3 mins few times a day or keeping the tongue behind the teeth and moving it backwards - 3-4 times a day. - anti snoring appliances can also be used.
1
person found this helpful
Shared 5 months ago • Featured Tip
Ph.D(Clinical Nutrition), M.Sc(Foods&Nutrition
Dietitian/Nutritionist, Delhi
Diabetes is a lifestyle disease, with the incidence mainly increased by changing lifestyles including food habits and sedentary way of life. How does it happen? The sugar that is consumed is metabolized by a hormone known as insulin. Diabetes can occur due to two reasons:
Reduced amount of insulin production
Increased amount of sugar levels beyond what the produced insulin can metabolize.
Risk factors: Diabetes can be genetic, but in most cases, it is acquired and the following are risk factors for the same.
Ethnicity (Hispanics, Latino Americans, Afro-Americans, etc.)
Dietary habits including excessive consumption of sugar(s), refined foods, processed foods
Impaired glucose tolerance
Developing resistance to insulin (thereby increased sugar levels)
Decreased amount of dietary fiber
Symptoms:
Increased appetite
Increased urination
Increased fatigue
Unintended weight loss
Dryness and itching of skin
Delayed healing of wounds
Reduced sensation in the lower limbs
Management through Lifestyle changes:
Diabetes 1 which requires insulin is not preventable but type 2 diabetes is easily manageable through lifestyle changes. This can prolong the onset of getting diabetes and reduce the severity of the disease. It also helps reduce complications. This would require a combination of diet, lifestyle changes, and healthcare.
Diet:
Sugars are the main culprit, and refined sugar consumption should be reduced.
Oils, white rice, refined flour, processed foods, packaged foods, canned foods, etc. also to be reduced.
Increase the amount of fresh fruits and vegetables. This helps reduce calories and also increase fiber consumption.
When it comes to fats, increase consumption of unsaturated fatty acids and reduce saturated fatty acids.
Sufficient hydration ensures the toxins are washed off and the tissues are well hydrated.
Pack the diet with essential vitamins, minerals, and antioxidants. Diabetes is considered a chronic inflammatory process, and including antioxidants in your diet ensures that the buildup of toxins is reduced and inflammation is controlled.
Avoid eating large portions at any meal. Small, frequent meals ensure the body receives an even spread of calories.
The size of the meal should reduce as the day goes along.
Lifestyle:
A routine exercise regimen helps in weight management, improved insulin function, and reducing fat accumulation. Pick what works for you - jogging, cycling, running, swimming, brisk walking, etc.
Quitting smoking has multiple benefits, and improved diabetes control is just one.
Weight management: Weight needs to be constantly monitored for deviations and immediate course corrections to be done
Stress management: Stress is a risk factor for diabetes and controlling stress helps improve diabetes control
Vigilance and Monitoring: Sugar levels need to be constantly monitored. Higher sugar levels or missed doses should be immediately corrected.
In case you have a concern or query you can always consult an expert & get answers to your questions!
3384
people found this helpful
Asked for female, 54 years old from Chandigarh

MBBS
General Physician, Cuttack
1.Do regular aerobic exercise for 1 hour daily (brisk walking, jogging,running, swimming,cycling etc) 2.Reduce weight if overweight 3Control diet a) Avoid sweets, sugar/honey, milk, milk product excess calorie and carbohydrate rich diet like white bread, cereal, rice, pasta b) avoid all refined food like maida, pasta, starchy food like rice, potato, bakery item, processed food, c) include more fiber like pulse, green leafy vegetable, cucumber, carrot, tomato, j legume. D) Avoid sweetened fruit like banana, mango,litchi, chickoo, sapota, seethaphal jack fruit, grape etc. Can have fruits like guava, pineapple, papaya, orange, mousambi, strawberry, watermelon, pomegranate, jack fruit, sweet potato, a handful of walnut daily (Akhrot) e) Avoid white/polished rice, take unpolished rice like brown rice/wheat/Jowar/Ragi, moong and chana Dal. F) Avoid ghee/ butter./coconut oil/excess salt intake like papad/pickle. G) Avoid red meat. Take fish/chicken. H) Avoid alcohol and carbonated drinks like soft drink 4.Adhere to a strict diabetic diet by consulting Dietitian 5.Monitor your fasting, PP blood sugar 3 monthly and HbA1c six monthly 6.Consult diabetologist for advice and treatment.
1
person found this helpful
Asked for female, 54 years old from Noida

MD - General Medicine, MBBS Bachelor of Medicine and Bachelor of Surgery
1.Exercise Regularly 2.Control Your Carb Intake 3.Increase Your Fiber Intake 4.Drink Water and Stay Hydrated. 5.Implement Portion Control 6.Choose Foods With a Low Glycemic Index. 7.Control Stress LevelsMonitor Your Blood Sugar Levels.
1
person found this helpful

BPTh/BPT, MSc Yoga, MD - Acupuncture
Hi, I would recommend you to take 2 litres of water /day to bring down your uric acid level. For your knee pain is concerned, I would recommend you to visit nearby physiotherapy centre to take pain relieving modalities, and once your pain subsides start doing strengthening exercises. Its better to continue exercises regularly through out your life for being healthy. If you are obese, try to reduce weight gradually. Dont try to go for any supplements to reduce weight. Check your uric acid level and creatine levels next month to avoid complications of kidney. Regards rekha srinath
View All Feed
Near By Doctors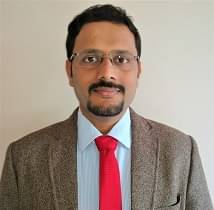 MBBS Bachelor of Medicine and Bachelor of Surgery, MD - Internal Medicine, DM - Endocrinology, DNB (Endocrinology)
Endocrinologist
Shri Swami Diabetes Thyroid and Endocrinology Clinic,
Book Appointment