Personal Statement
My favorite part of being a doctor is the opportunity to directly improve the health and wellbeing of my patients and to develop professional and personal relationships with them.
...more
My favorite part of being a doctor is the opportunity to directly improve the health and wellbeing of my patients and to develop professional and personal relationships with them.
More about Dr. Manish Bhatia
Dr. Manish Bhatia is a popular Oncologist in Koregaon Park, Pune. He has helped numerous patients in his 21 years of experience as a Oncologist. He is a MS - General Surgery, M.Ch - Oncology. He is currently practising at Manish Bhatia in Koregaon Park, Pune. Book an appointment online with Dr. Manish Bhatia on Lybrate.com.

Find numerous Oncologists in India from the comfort of your home on Lybrate.com. You will find Oncologists with more than 36 years of experience on Lybrate.com. Find the best Oncologists online in Pune. View the profile of medical specialists and their reviews from other patients to make an informed decision.
Info
Education
MS - General Surgery - Govt Medical College Surat - 1996
MCH - Oncology - Gujarat Cancer and Research Institute Ahmedabad - 2000
MBBS - Government Medical College, Surat - 1992
Professional Memberships
Foundation for Head and Neck Oncology (FHNO
Indian Medical Association (IMA)
Location
Book Clinic Appointment with Dr. Manish Bhatia

7- 9, 1st Lane,Koregaon Park. Landmark-Next To Rajni Ashram

,

Pune
Get Directions


Consult Online
Text Consult
Send multiple messages/attachments. Get first response within 6 hours.
7 days validity
•
₹350 online
Consult Now
Phone Consult
Schedule for your preferred date/time
15 minutes call duration
•
₹600 online
Consult Now
Video Consult
Schedule for your preferred date/time
15 minutes call duration
•
₹600 online
Consult Now
Submit Feedback
Submit a review for Dr. Manish Bhatia
Your feedback matters!
Write a Review
Patient Review Highlights
"Very helpful"
6 reviews
Reviews
Chaitanya
Aug 12, 2017
I found the answers provided by the Dr. Manish Bhatia to be very helpful. We went to cancer hospital they suggest to do oral surgery is it good r not
Feed
Colon cancer is believed to be one of the common types of cancer affecting people. As the name suggests, here, the point of origin of the cancer is the colon or the large intestine. Though colon cancer can affect anyone, people with unhealthy lifestyle (sedentary) and habits (excess smoking and consumption of alcohol), obesity, certain medical conditions like diabetes, or exposed to radiations (radiation therapy) are at a greater risk of colon cancer. Colon cancer may also be hereditary.

Colon cancer usually proceeds through five stages, stage 0 (zero), stage I, II, III and IV.
In stage 0, cancer remains in situ, (it remains confined within the innermost layer of the colon).
In stage I, cancer slowly starts spreading to the other layers (second and third) of the inner walls of the colon.
In stage II, cancer spreads further to the muscular walls of the colon (the lymph nodes, are, however, still not affected by this condition).
In stage III, cancer spreads outside the colon, affecting one or more lymph nodes.
Stage IV is more severe and metastatic. Here cancer has spread to and affected vital organs like the liver and the lungs.
Many of the symptoms do not appear at the initial stages. As a result, colon cancer mostly gets detected at a later (often metastatic) stage. Thus, a person should be alert. The initial symptoms, no matter how trivial, should be taken seriously. There is no harm in seeking medical help. It will only help you in the long run.
The following symptoms are often the initial or first signs of something as big as colon cancer.
Unexplained poor appetite followed by sudden and rapid weight loss. Losing weight at an alarming rate without sweating it out needs thorough investigation. More than often, colon cancer interferes with the digestion process in a person. A person is not able to eat well. There is a feeling of being full (irrespective of how much you eat) all the time.
Constipation, gas or (and) diarrhea. Often overlooked and mistaken for common bowel disorder, these are some of the initial symptoms of colon cancer. The symptoms may be an outcome of polyps (abnormal tissue growths that can take place in any organs. These polyps are mostly benign in nature) or malignant tumors in the colon. Seek medical help if the conditions persist for more than a week. It is better to be safe than to be sorry.
A person feels exhausted, sleepy and weak all the time. The symptom may be an outcome of iron deficiency and anemia. Colon cancer can cause injury to the digestive tract. There may be bleeding followed by blood loss and hence the associated symptoms.
Mild to severe abdominal pain. The abdomen also appears tender than usual (in the case of metastatic tumor).
Stomach upset accompanied by pain, nausea, vomiting, cramps and at times, indigestion (an outcome of intestinal obstruction and inflammation).
There may be blood while passing stool.
In case you have a concern or query you can always consult an expert & get answers to your questions!
2189
people found this helpful
The pancreas is a gland located in the abdominal region that performs two main functions for the body: produces digestive juices and the hormone insulin which regulates the blood sugar levels. The part which produces the digestive juices is exocrine and the insulin-producing part is the endocrine portion. Pancreatic cancer, which is an uncontrolled growth of the pancreas cells, often starts in the exocrine portion and is known as the pancreatic adenocarcinoma. The one which develops in the endocrine portion is known as neuroendocrine cancer or islet cell tumors.
Risk factors
Though not clearly established, the following factors are believed to up the risk of pancreatic cancer.
Family history
Prolonged uncontrolled diabetes
Pancreatic conditions like inherited pancreatitis
Chronic inflammation of the pancreas
Symptoms
A pancreatic condition is of insidious onset, and the exact period of onset cannot be determined. The symptoms also are nonspecific abdominal symptoms, which do not pinpoint the pancreas per se.
Jaundice, which includes yellowing of the skin and whites of the white. This is because the growth of the pancreas puts pressure on the liver and bile ducts, and so hampers bile flow.
Weight loss, which was unintended. This is due to a bloated feeling plus inability to digest the foods.
Severe pain, which can be difficult and may even require regular injections to control.
Fluctuating sugar levels, which is unexplained.
Onset of diabetes, which is associated with weight loss and jaundice.
Increased tendency for blood clots.
Bowel obstruction due to blockage of the growing pancreas.
Diagnosis
The above symptoms could lead to a further investigation that includes a few important tests, like the following.
Blood tests
Insulin levels
CT scan
Laparoscopy, both to look for the extent of the disease and to do a biopsy, which can be used for confirming the type of cancer
Percutaneous transhepatic cholangiography: A dye is injected into the pancreas to study the spread of the dye, which will also help identify the diseased portion.
Treatment
Pancreatic cancer is very aggressive, usually not detected early, and has a very poor prognosis. So, if there is a family history or one has a prolonged pancreatic condition, it is advisable to go for annual screening to help with early detection and intervention. Once identified, treatment would include a combination of the three modalities – surgery, radiation, and chemotherapy. Surgery often may be followed by chemotherapy and/or radiation.
Prognosis
The prognosis for pancreatic cancer is very poor. Only about 25% of patients diagnosed with pancreatic cancer live past the first year. Early detection of risk factor remains the best way to improve prognosis. In case you have a concern or query you can always consult an expert & get answers to your questions!
2081
people found this helpful
Detecting a lump on your breasts can be stressful for any women. Breast cancer is a common type of cancer and is said to affect primarily affect women though 1% of breast cancer cases affect men. Breast cancer can be categorized into different types based on their capability to affect surrounding tissues.
The most common amongst these are:
Ductal carcinoma in situ
Invasive ductal carcinoma
Invasive lobular carcinoma
Breast cancer is caused by mutations of a person's DNA cells. This could be inherited from one's parents or acquired by an unhealthy lifestyle. These DNA mutations cause cells in the breast tissue to multiply rapidly and turn cancerous. The risk factors for breast cancer can be categorized as modifiable and non-modifiable.
Modifiable risk factors:
Excessive alcohol consumption
Use of combined hormone therapy after menopause
Lack of exercise
Non-modifiable risk factors:
Age
Family Medical History
Personal Medical History
Atypical hyperplasia
Early start of menstruation cycle
Presence of dense breast tissue
Inherited genetic mutations
As with any other type of cancer, the earlier it is diagnosed, the easier it is to treat. In its early stages, breast cancer is not painful and has negligible symptoms. In most cases, it is detected only by finding a lump on the breast or through a mammography. This lump may also be present in the armpit or above the collar bone. Some of the other symptoms of breast cancer include:
Nipple inversion
Discharge from the nipples
Changes in the colour and texture of skin covering the breast
Breast cancer has five stages beginning from 0 and going up to 4. This is based on the size of the tumour, involvement of lymph nodes and whether or not metastasis has occurred.
Stage 0: At this stage, the tumour does not affect the lymph nodes and has not metastasized. Thus at this stage, it is noninvasive.
Stage I: In this case the tumour is smaller than 2 cm in diameter and has not spread to any of the surrounding tissues.
Stage II: In this stage, the cancerous tumours are still fairly small in size but also affect the surrounding lymph nodes.
Stage III: These tumours are larger than 5 cm in diameter and involve the lymph nodes to a greater extent.
Stage IV: This is also known as metastatic breast cancer. In this stage, the cancer cells metastasize to other parts of the body.
Surgery is the most preferred form of treatment for breast cancer. This may be combined with radiation, chemotherapy, targeted therapy or hormone therapy depending on the stage and type of cancer, the patient's overall health, age and personal preferences. In case you have a concern or query you can always consult an expert & get answers to your questions!
1985
people found this helpful
Ovarian cancer is one of the most common cancers in women and occurs in the inner ovarian lining. It is not something that's easily identified as it has no definite symptoms. In many women, it could be ignored until it has reached an advanced stage. Here, we have come up with a few facts about the causes, risk factors, symptoms, prognosis, and treatment for ovarian cancer.
Causes/risk factors
There are no specific causes for ovarian cancer, other than a genetic condition. If there is a strong family history, it is advisable to talk to your doctor and see how you can use these to your advantage and reduce the risk of developing ovarian cancer. The following could be potential reasons that increase the risk of developing ovarian cancer.
Postmenopausal women
Never having had a baby
Use of hormones during menopause
Symptoms
As noted earlier, ovarian cancer does not have specific symptoms. But, a few symptoms could be such as the following.
Regular bloated feeling in the abdomen
Abdominal/pelvic pain
Reduced eating capacity, as a feeling of fullness sets in
Urination changes including increased frequency and increased urge
If these symptoms are present for 2 to 3 weeks and do not resemble the regular digestive or menstrual problems, it is advisable to get it medically checked. The difference would be that they appear suddenly, do not disappear, and also bring general lethargy, back pain, indigestion, painful sexual intercourse, and menstrual cycle changes.
Questions to ask after the tests
When these symptoms persist, and a medical checkup is undertaken, the patients can a few questions to know more. Know the internal speed. Has the disease involved one or both ovaries? This extent of spread within will determine whether one or both ovaries need to be removed. Find out any external signs, as ovarian cancers can spread to other parts, and they should be checked before treatment and planning the cure/procedure.
Treatment options
Depending on the extent of disease, treatment options would include a combination of surgery, chemotherapy, and radiation. The duration again would depend on the spread of cancer.
Side effects
Any of the above treatment modes will have side effects in terms of reduced immunity, watching out for recurrence, hormonal effects, etc. Nausea and vomiting would be severe during the initial chemotherapy. Removal of hysterectomy would bring about hormonal changes and increase risk for breast cancer. Understanding these will help in identifying recurrence and altering lifestyle and following up after the treatment.
Survival guide
This would include changes including diet modification, adequate social support, and leading a healthy lifestyle to prevent recurrence.
Factors that can reduce the risk
Having babies
Breastfeeding
Tubal ligation or hysterectomy
Use of oral contraceptive pills
In case you have a concern or query you can always consult an expert & get answers to your questions!
2110
people found this helpful
Liver cancer is when the cells in the liver grow uncontrolled. As the liver filters blood from all parts of the body, one of the most common reasons for liver cancer is perhaps metastasis, which is spread from other parts. Through the blood, cancer cells from other parts reach the liver for filtration and can then make the organ cancerous.
In addition to this, there are other risk factors that can lead to liver cancer. For example, people suffering from obesity, alcohol and tobacco abuse, viral hepatitis (B or C), chronic liver disease (especially in men, who are more prone than women to develop cancer), cirrhosis and someone who has a history of a prolonged use of steroids can suffer from the disease. Also, while liver cancer is very rare in the Americas, it is very common in Africa and Southeast Asia as the prevalence of hepatitis is higher in these regions.
When it comes to the symptoms, it's acceptable that liver cancer is insidious, and the exact point of origin cannot be identified. It continues to grow until symptoms become evident, which are also nonspecific. Before analyzing your health on your own, it's always recommendable to seek an expert's final word on it. Let's take a look at the top signs that might point out towards liver cancer.
1880
people found this helpful
The skin has the largest surface area and is most exposed to the external environment. This exposure causes a lot of wear and tear, and one of the worse complications including melanoma, which is a form of skin cancer. Read on to know about its causes, caution signs to stay alerted and how to take care of the skin.
Causes
The skin has cells known as melanocytes which give it the color. Generally, the more the number of melanocytes, the darker is the person's complexion. This pigment is also present in skin, hair, nails, and eyes. The moles are skins are areas of higher concentration of these cells. Africans moles can be a precursor to melanoma, but not all moles turn to melanoma.
Exposure to ultraviolet rays from the sun. Fair-skinned people are at greater risk than darker complexioned people. A single sunburn experience can also increase the risk of developing melanoma
Use of tanning beds, especially in people below 30, ups the risk of melanoma. Indoor tanning beds is classified as having the highest record by WHO
Family history
Ethnicity, with Hispanics at the greatest risk and African-Americans at the least risk
Caution
For those who have risk factors for developing melanoma, a monthly self-exam is advisable. A formal annual exam with a dermatologist is also advised. This will help in early identification of the condition and lead to early treatment and containment.
Melanoma is not restricted to the skin, can also occur in feet, eyes, and scalp
Use a mirror to check all over the body
If you have moles, watch for change in their size, shape, and regularity. Any change should be immediately checked for.
If you see any new irregularities on the skin anywhere, get medical attention.
Any sore that has not healed
Any swelling that is near the mole or has not regressed
A quick way to remember is to check for ABCDE: Asymmetry of the lesion, irregularity of the borders, change in color, diameter greater than six mm, and speed of evolution. Watching for these can help in early diagnosis.
Care
Melanoma is directly linked to sun exposure, and so reducing sun exposure and taking adequate precautions can help in prevention.
Avoid or reduce exposure to sun
Use sunscreen religiously. The SPF should be at least 30 and should be reapplied every two hours
Use a hat or cap, sunglasses, and cover up when out in the sun
Be extra careful when out on the beach or in the mountains
Avoid sun if possible between 10AM to 4PM
Use tan removal agents after a sun exposure
If you wish to discuss about any specific problem, you can consult an Oncologist.
1765
people found this helpful
Near By Doctors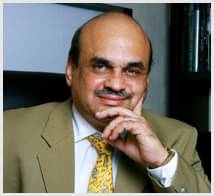 MBBS Bachelor of Medicine and Bachelor of Surgery, MS - General Surgery
Oncologist
Orchids Breast Health Centre,
Book Appointment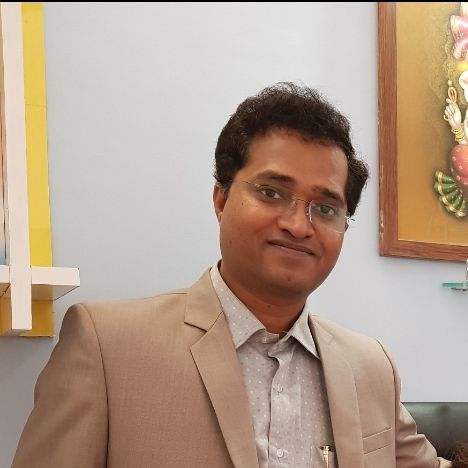 MD - Radiothrapy, MBBS
Oncologist
Integrated Cancer Treatment and Research Centre Wagholi,
Book Appointment