Personal Statement
My experience is coupled with genuine concern for my patients. All of my staff is dedicated to your comfort and prompt attention as well.
...more
My experience is coupled with genuine concern for my patients. All of my staff is dedicated to your comfort and prompt attention as well.
More about Dr. Mangesh Mekha
Dr. Mangesh Mekha, has considerable experience of 10 years in the field of medicine, and has treated a number of patients. In 2016, Dr. Mekha has successfully completed his DM in Oncology, MD and MBBS in 2011 and 2005 respectively. During his tenure he was associated with Medical Oncology at Gujarat Cancer Research Institute, Ahmedabad and Consultant Medical Oncologist at Jehangir Hospital, Pune. Also, he was conferred with first prize In APGCON. Dr. Mekha has been associated with some of the notable professional medical fraternity, such as ASCO - Sociedade Americana de Oncologia Clínica European Society of Medical Oncology (ESMO). In case, someone would like to consult, Dr. Mangesh Mekha, they can do so by booking an online or offline appointment through Lybrate. He is available at Jehangir hospital, Sassoon Road, Pune and Dr Mangesh Mekha's oncocare at Makrand Bhave Marg, Pune.
Info
Education
MBBS - B J Medical College, Pune - 2005
MD - Medical College, Baroda - 2011
DM - Oncology - B J Medical College, Ahmedabad - 2016
Awards and Recognitions
First Prize In APGCON
Professional Memberships
ASCO - Sociedade Americana de Oncologia Clínica
European Society of Medical Oncology (ESMO)
Location
Book Clinic Appointment with Dr. Mangesh Mekha

32, Sasoon Road, Opposite Railway Station, Central Excise Colony, Sangamvadi

,

Pune
Get Directions
Consult Online
Text Consult
Send multiple messages/attachments. Get first response within 6 hours.
7 days validity
•
₹300 online
Consult Now
Services
Submit Feedback
Submit a review for Dr. Mangesh Mekha
Your feedback matters!
Write a Review
Patient Review Highlights
"Very helpful"
8 reviews
"Thorough"
1 review
"Inspiring"
1 review
"Professional"
1 review
"Helped me impr..."
1 review
Reviews
Chandrasekharan Raja
Oct 19, 2017
I found the answers provided by the Dr. Mangesh Mekha to be very helpful. Good feedback
Surendra Singh Rajput
Aug 21, 2017
I found the answers provided by the Dr. Mangesh Mekha to be very helpful. Thanks doctor
Surendra Singh Rajput
Aug 21, 2017
I found the answers provided by the Dr. Mangesh Mekha to be very helpful. Thanks doctor
Keshav
Sep 18, 2017
Dr. Mangesh Mekha provides answers that are very helpful. No.
Feed
The liver is a critical organ as it plays a vital role in body metabolism and digestion. Liver diseases are a challenge for medical professionals, as often, these symptoms are not obvious until the disease has progressed to quite an advanced stage. In most cases, diagnosis in the early stage is very difficult, which can help in early intervention and disease arrest. It is not just the disease, but the causes and treatment of liver cancer are also surrounded by myths.
Read on to know some of the myths and facts about liver cancer.
Liver cancer is caused by alcohol: This is one of the most common myth, which is not true. While alcohol definitely has a role to play in liver cancer, not all victims are alcoholics. Non-alcoholic fatty liver disease (NAFLD) which puts a person at risk for liver cancer is not related to alcohol and is seen in people who are obese, diabetic, high cholesterol and have no connection with alcohol. There is also no correlation between the amount of alcohol and the severity of liver damage. However, stopping alcohol consumption altogether definitely helps in improving liver condition.
Liver cancer can be detected on routine tests: While abnormal protein levels on routine blood tests indicate abnormal liver, it is most often ignored and does not get diagnosed further. However, this should be taken up in detail and should be diagnosed. Early diagnosis greatly improves prognosis and can reduce treatment costs significantly. The chances of liver regeneration also would be greatly improved.
Routine medications can lead to liver cancer: Liver plays a very important role in metabolism, and most drugs are liver-toxic. Taken over a period of time, they can cause incremental damage and lead to liver cancer. Some are more toxic than others, so asking for the effect of liver is always a good question.
Cirrhosis is a precursor to liver cancer: This is definitely true, as left untreated, liver cirrhosis can lead to cancer. The added danger is that cirrhosis also is a silent disease, with often no symptoms and gets detected quite late. Periodic tests for cirrhosis in a patient who has a family history and alcohol consumption is a must.
Lifestyle has no connection to liver cancer: Absolutely wrong. A good healthy lifestyle including healthy weight, good portions of fresh fruits and vegetables, proper exercise, minimal alcohol use, and no smoking helps not just the liver but overall health. These play a cumulative effect on liver health, and having a good lifestyle, can help in delaying onset even in a person who is predisposed to cirrhosis and/or liver cancer through family history.
Liver cancer is definitely a silent killer, but keeping eyes open definitely, helps.
In case you have a concern or query you can always consult an expert & get answers to your questions!
1938
people found this helpful
We live in an age where every single individual, more or less, is exposed to the risk of cancer. It is probably an unfavorable lifestyle we lead that deprives us of good health. This might alarm many but considerable changes in lifestyle can help you realize cancer as a preventable disease. Cancer does not only make you undergo severe suffering but it also affects your friends and family. The pallor of misery spreads wider than you think.
Abstain from tobacco: Consuming raw tobacco or smoking tobacco can be equally detrimental to your health. Tobacco increases your chances of contracting the disease. As is known, passive smoking can also affect your health adversely. Tobacco can be the potential cause behind cancer of the mouth, throat, larynx, lungs, oral cavity and even the pancreas. It might harm your kidneys and cervix. It is upon you to quit tobacco at the earliest possible. One should also try and persuade friends and relatives to give up smoking.
Drink alcohol in moderation: Complete abstinence from alcohol might not be possible if you have already been ushered into your work- life. The society might require you to be an occasional drinker. It is important to drink in moderation. Crossing the limit can propel consequences as serious as cancer of the stomach, pancreas, liver and the heart.
A balanced and nutritious diet: Deciding on a plant- based diet or a Mediterranean diet can aid your fight against the risk of cancer. A Mediterranean diet will involve green leafy vegetables, lots of fresh fruits, whole grains, mixed nuts, legumes and also the use of extra- virgin olive oil. Fish can be a safe bet but red meat should be avoided. One must also try to avoid processed meat as they tend to make you prone to the risk of cancer.
Immunization: Hepatitis B and HPV or Human papilloma virus vaccines are extremely necessary to protect you against the sexually transmitted types of cancer.
Sun protection: Caring for your skin doesn't arise from vanity. Skin cancer is one of the most prevalent kinds of cancer; the chances of this disease can be restricted by remaining in shade especially during midday, by wearing covered clothes and by using a good sunscreen lotion repeatedly while outside.
Exercise diligently: Did you think it was okay to have weaker muscles and bulging layers of fat? If yes, you probably have grown numb to the inadequacies you face in result. Unchecked fat can lead to obesity which further complicates health conditions. Metabolic activity differs from person to person. Regular exercising can help regulate metabolism according to the needs of your body. Physical exercise protects you against the risk of breast and colon cancer. Moderate or vigorous physical activity for 150 to 75 minutes a week respectively can reduce the risk of cancer.
In case you have a concern or query you can always consult an expert & get answers to your questions!
2188
people found this helpful
Radiotherapy is a kind of treatment that kills the cancer cells by using high-energy beams. Specialists use radiotherapy to treat a wide range of lung cancer. For early stage lung cancer, the radiotherapy may get rid of the cancer totally.
For the small cell lung cancer you may have radiotherapy only. Then again you may have it with another treatment, for example, chemotherapy or surgery.
For small cell lung cancer, radiotherapy is used with or after chemotherapy. Chemotherapy makes the tumor in the lung shrink. You may have radiotherapy to your cerebrum, which tackles any cancer cells that may have spread to the brain. This is called prophylactic cranial illumination (PCI).
In case of advanced lung cancer, the treatment contracts the tumor and controls it for a while. It additionally decreases symptoms like shortness of breath.
The types of radiotherapy used for the lungs include:
Outer radiotherapy: This kind of radiotherapy comes from a machine and is administered to the body through an external source. It depends on the kind of cancer and the progression of the same.
You may have three radiotherapy sittings every day for around 12 days. This sort of radiotherapy is known as CHART – ceaseless hyperfractionated quickened radiotherapy. A few people with small cell lung cancer may have treatment twice a day.
If you are getting radiotherapy to control the side effects of lung cancer, you may have a single treatment or day by day medications for up to 3 weeks.
Inner radiotherapy: This is called brachytherapy or endobronchial treatment. This will be administered during a bronchoscopy. The radiation is given through a thin tube that the specialist puts inside your aviation route for a few of minutes.
Specialists use this sort of treatment to shrink a tumor that is blocking or pushing your breathing track and making breathing troublesome for you.
These are some of the procedures that take place while you are having lung cancer radiotherapy:
Radiotherapy machines are enormous. The machines are fixed in one position or are sometimes ready to go around your body to give treatment from various angles.
Prior to your first treatment, your radiographers will clarify what you will hear and see. The treatment rooms normally have docks for you to connect to music players. So you can listen to your own choice of music.
You cannot feel radiotherapy when you really have the treatment. It takes anything from one second to a few minutes. It is essential to lie similarly situated every time, so the radiographers may take a short time to get you prepared.
Once you are in the right position, the staff will allow you to sit in the space for a couple of minutes. They watch you constantly on a closed circuit TV screen. They may request that you hold your breath or take shallow breaths during the treatment.
In case you have a concern or query you can always consult an expert & get answers to your questions!
2014
people found this helpful
Most commonly occurring in children aged 5 or younger, Neuroblastoma is a type of cancer developing from immature nerve cells most often found in and around the adrenal glands. However, it is not limited and can develop in several other areas of the body, like the chest, neck, spine and different areas of the abdomen where nerve cells can be found in clusters.
Symptoms:
Depending upon the area of the body affected, signs and symptoms may include:
1. Neuroblastoma in the abdomen:
Diarrhea, constipation or other changes in bowel movements
A lump of mass under the skin which is anything but tender
2. Neuroblastoma in the chest:
Visible changes in the eyes, such as drooping eyelids or unequal pupil size
3. There are other signs and symptoms caused by neuroblastoma. These may include:
Lumps of tissue found under the skin
Bruise-like dark circles visible around the eyes
Proptosis (a condition in which eyeballs seem to protrude from the sockets)
Bone pain
Unexplained weight loss
Causes: Neuroblastoma typically originates in neuroblasts. These are immature nerve cells formed by the fetus as part of the development process. Eventually, neuroblasts convert into fibres and nerve cells which then make up the constituents of the adrenal gland. Normally, they either mature or gradually disappear. Others, which neither mature nor disappear, form tumors.
Complications:
A number of problems may result out of neuroblastoma, including:
Metastasis or spread of the cancerous cells
Spinal cord compression
Paraneoplastic symptoms, such as rapid eye movement or difficulty with eye coordination
Abdominal swelling
Diarrhea
Treatment:
Depending on the child's age, the stage of the cancer, or the types of cells involved, the treatment plan varies accordingly:
Surgery - However, this depends on the size and location of the tumor. Tumors growing near vital organs are too risky to remove
Chemotherapy - involves the use of chemotherapy drugs
Radiation therapy - involves high energy beams, like X-rays
Stem cell transplant or autologous stem cell transplant in case of high-risk neuroblastoma
Immunotherapy - involves drugs which stimulate the immune system to destroy cancerous cells
In case you have a concern or query you can always consult an expert & get answers to your questions!
1895
people found this helpful
Cancer in colon forms due to uncontrolled cell growth in the large intestine cells. Most colon cancers originate from the healthy cells in the lining of the colon that grow into tumors called adenomatous polyps. These polyps can be cancerous or benign. A cancerous tumor is malignant and may spread to the other parts of the body by traveling through blood and lymph systems, this process is known as metastasis. Whereas a benign tumor can grow but don't necessarily spread to other parts of the body. It takes years for these changes to develop depending upon both genetic and environmental causes.
Causes and risk factors:
In a healthy body, the cells normally grow, divide and then die. Cancer is the result of uncontrollable cell growth where the cells do not die. Aging is one of the important risk factors for colon cancer; other risk factors include a family history of colon cancer. As per Johns LE and Houlston RS individuals with a family history of colon cancer have a high risk of developing this form of cancer as compared to those with no such history. A study conducted by Giovannucci and others in 1995, successfully established the relation between physical activity, obesity and colon cancer. As per the research lack of physical activities elevates the chance of getting colon cancer. Individuals who regularly smoke, are obese and use aspirin have a higher risk of developing this form of cancer. Diet is also an important factor, diets that are high in fat and low in fiber may elevate the risk.
Symptoms:
The symptoms of colon cancer are varied, depending upon the condition of the tumor. At the early stage, patients may experience no symptoms. However, as cancer grows, symptoms arise. Diarrhea or constipation are common; patients may see changes in stool consistency and narrower stool. Abdominal discomfort, bloating, fullness and cramps may also indicate colon cancer. Sudden weight loss and unexplained iron deficiency (anemia) are also associated with this form of cancer. If these symptoms last for several weeks, don't hesitate to consult your physician.
Treatment:
Colon cancer is highly treatable and depends on the type and the stage of cancer along with health and other characteristics of the patient. However, there is no single treatment; the most common options are – surgery, chemotherapy and radiation therapy. The surgery for colon cancer is known as colectomy and involves removing the affected part of the colon and the adjoining areas including nearby lymph nodes. Chemotherapy involves killing the cancer cells by utilizing certain chemicals that interfere the cell division process and damage the proteins or DNA. In the radiation therapy, high-energy gamma rays are used to target and destroy the cancer cells. Radiotherapy can be used both as a standalone treatment and also along with other treatments. If you wish to discuss about any specific problem, you can consult an Oncologist.
1849
people found this helpful
Testicular cancer is a rare and serious disease in which malignant or cancer cells form in one or both tissues of testicles. It is the most common type of cancer in the males aged between 20 to 30 years. Testosterone and sperms are produced in the testicles of the males. Almost all testicular cancerous cells begin from germ cells. There are two types of germ cell tumors - Seminomas and Non-Seminomas respectively.
Seminomas and non-seminomas occur almost about equally. But a mixture of the two types of cells is treated as non-seminomas only. Further, the seminomas and non-seminomas are subdivided. The seminomas are divided into classical seminoma and spermatocytes-seminoma. And the non-seminomas are further divided into embryonal carcinoma, yolk sac carcinoma, choriocarcinoma and teratoma.
What causes testicular cancer?
The exact cause of testicular cancer is unknown. Researchers have not been able to find out the reason that causes it. However, there are certain risk factors that increase the chances of having testicular cancer. An undescended testicle might be the cause of testicular cancer. Abnormal testicle contributes to the risk factors of the disease. If anyone has had the disease previously in the family, then it increases the risk factor. Also, research shows that white people are 4.5 times at more risk for testicular cancer than black people.
What are the symptoms?
Some may experience no symptoms of it at all, while others have symptoms like aching, the swelling in the scrotum, and sudden weight gain. A lump might also be noticed on either side of the testicles if affected by this disease. Hence, if these symptoms are observed, it is important to get a diagnosis by a medical expert. The symptoms are not yet clearly stated by the researchers, but the above-mentioned symptoms are said to be prevalent in people with testicular cancer.Do not try any measures to diagnose on your own, refer to the concerned doctor as this is a serious disease.
How to diagnose testicular cancer?
If a person, experiences any of the above-mentioned symptoms, the person must seek the medical help immediately. The doctor will prescribe a few tests to diagnose the condition. The tests include an Ultrasound to get the image of Scrotum and testicles and a few blood tests to know the levels of tumor markers in the blood. If these tests confirm a lump then a surgery is done to remove the lump and further test if the lump is cancerous. Also, the type and the stage of the cancer is determined.
What are the treatment options?
Treatments are decided depending on the stage and type of cancer. The different treatment options available are Surgery to remove testicles, Surgery to remove the nearby lymph nodes, Radiation therapy, and Chemotherapy. If you wish to discuss about any specific problem, you can consult an Oncologist.
1911
people found this helpful
Near By Doctors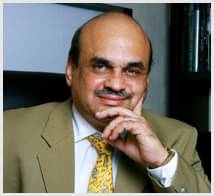 MBBS Bachelor of Medicine and Bachelor of Surgery, MS - General Surgery
Oncologist
Orchids Breast Health Centre,
Book Appointment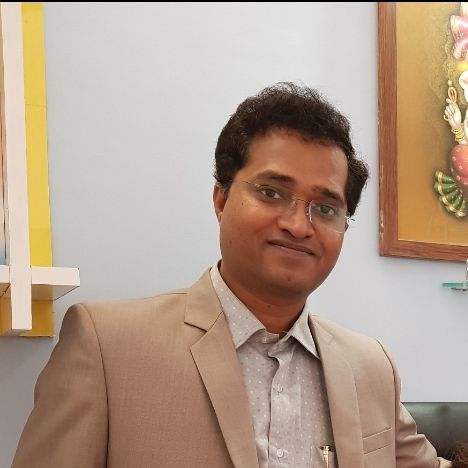 MD - Radiothrapy, MBBS
Oncologist
Integrated Cancer Treatment and Research Centre Wagholi,
Book Appointment