Personal Statement
I pride myself in attending local and statewide seminars to stay current with the latest techniques, and treatment planning.
...more
I pride myself in attending local and statewide seminars to stay current with the latest techniques, and treatment planning.
More about Dr. Jignesh B Taswala
Dr. Jignesh B Taswala is an experienced Ophthalmologist in Yerwada, Pune. He has over 31 years of experience as a Ophthalmologist. He is a MS - Ophthalmology. You can consult Dr. Jignesh B Taswala at DARSHAN EYE CARE CENTRE in Yerwada, Pune. Book an appointment online with Dr. Jignesh B Taswala on Lybrate.com.

Lybrate.com has a number of highly qualified Ophthalmologists in India. You will find Ophthalmologists with more than 44 years of experience on Lybrate.com. You can find Ophthalmologists online in Pune and from across India. View the profile of medical specialists and their reviews from other patients to make an informed decision.
Info
Education
MS - Ophthalmology - B J MEDICAL COLLEGE PUNE, - 1985
Languages spoken
English
Hindi
Location
Book Clinic Appointment with Dr. Jignesh B Taswala
Fit No 8,B-81St Floor,Om Mahavir Society,Irani Market,Behind Yerwada Bus Stop, Irani Market, Behind Yerwada Bus Stop, Yerwada, Pune

,

Pune
Get Directions
Services
Submit Feedback
Submit a review for Dr. Jignesh B Taswala
Your feedback matters!
Write a Review
Reviews
Deo Kumar Pandey
May 26, 2018
excellent doctor
Feed
Nothing posted by this doctor yet. Here are some posts by similar doctors.
It seems from the history that you are having multiple and recurring chalazion. The treatment is by use of antibiotic eye drops, hot compression. The chalazion swellings can be treated by use of intralesional triamcinolone injections or by incision and curettage. Along with the treatment for chalazion the underlying cause need to be found out and treated accordingly. The common causes are blepharitis, uncorrected refractive error and systemic conditions like diabetes... Hence I advice you to consult your doctor for examination and treatment accordingly. Thank you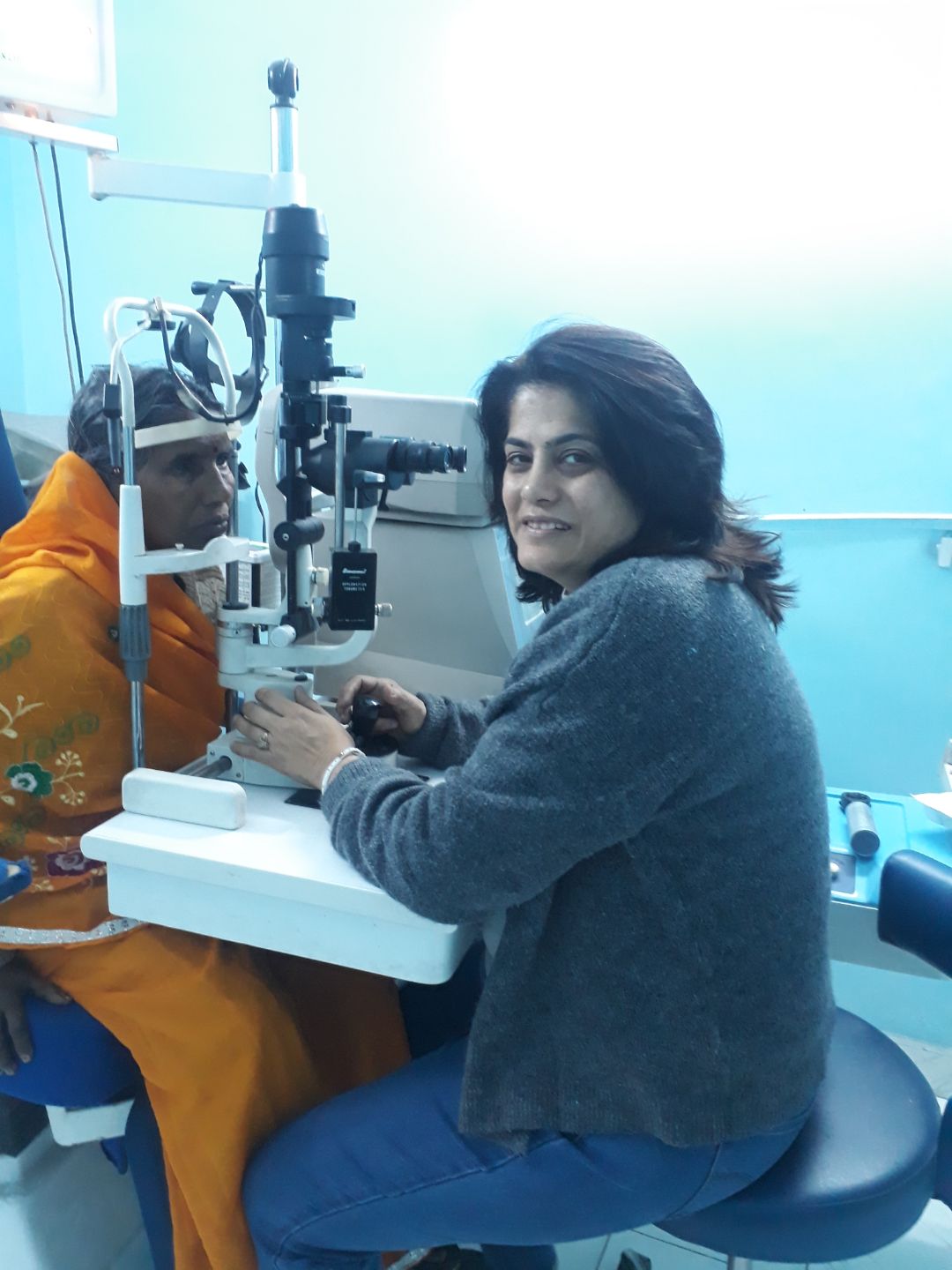 MBBS Bachelor of Medicine and Bachelor of Surgery, MS - Ophthalmology
Cataract can be defined as the clouding of the natural lenses in the eyes. This is caused by the clumping of protein in the eye lens. Cataract is a common eye disorder and the leading cause of loss of vision in people who are past their fortieth birthday. Cataract can occur in one or both eyes. When diagnosed properly, cataract can be treated with surgery to prevent blindness.
Depending on where and how they develop, there are many types of cataract. The most common amongst these are:
1. Subcapsular cataract- These occur at the back of the eye lens. Diabetic patients are very susceptible to this kind of cataract.
2. Nuclear cataract- Yellowish-brown cataract that form in the center of the lens are called nuclear cataract. This is usually seen in cataract caused by ageing.
3. Cortical cataract- Cataract in the lens cortex are known as cortical cataract. These are wedge shaped and whitish in color. Spokes protruding out of these opaque wedges can be seen moving towards the center of the eye.
4. Congenital cataract- Though they are not common, babies can also have cataract. Cataract formed at birth or within the first year of a baby's birth are known as congenital cataract.
5. Secondary cataract- Cataract is one of the known side effects of diabetes and glaucoma. Some steroids and medicines are also linked to cataract.
6. Traumatic cataract- If your vision becomes cloudy years after an eye injury, it could be a traumatic cataract. It can take several years for this to happen.
7. Radiation cataract- Exposure to radiation can also lead to cataract. This is seen sometimes in patients who have undergone radiation therapy to fight diseases like cancer.
Though the type of cataract might differ from person to person, the symptoms are usually the same. Some of the common symptoms of cataract are:
1. Blurred vision
2. Reduced night vision
3. Increased sensitivity to light and glare
4. Seeing halos around lights
5. Colors appearing faded
6. Double vision

A reading test is the first step towards diagnosing cataracts. This is followed by tests to measure the eye pressure. Your doctor will also need to dilate the pupil to check the condition of the optic nerves and retina.
Surgery is the safest way to remove a cataract. Surgery is usually recommended when cataract begin inhibiting your daily life such as preventing you from driving, interfering with reading etc.
In most cases, this can be done as an outpatient procedure. The earlier it is diagnosed, the easier it is to treat. Hence, if you notice any of the symptoms mentioned above, get your eyes checked at once. The surgery is a day-care surgery only, so a person can go home the same day.
2493
people found this helpful
Glaucoma
To Know about Glaucoma and its treatments, visit us on http://ravieyefoundation.In/services/glaucoma
3
people found this helpful
आँखों से ही हम इस दुनिया के दृश्य रूप का अनुभव कर पाते हैं या फिर इसके अद्भुत सौंदर्य को निहार पाते हैं. इसीलिए आँखों को इवान ज्योति भी कहा जाता है. आँख के रोग होना आम तौर पर होने वाली परेशानियों में से एक है. इस समस्या के लिए कोई ख़ास उम्र नहीं होती है. ये किसी को भी कभी भी हो सकती है. ये रोग आपको जीवाणु, विषाणु, कवक या अन्य किसी प्रकार से भी हो सकता है. ये रोग आँखों के विभिन्न भागों में हो सकता है. हो सकता है कि ये एक साथ दोनों आँखों को प्रभावित कर दे. एक रोग होने के कारण ये एक व्यक्ति से दुसरे व्यक्ति को हो सकता है. इस दौरान आपको लालिमा, खुजली, सूजन, दर्द जैसी समस्याओं का सामना करना पड़ सकता है. आइए इस लेख के माध्यम से हम आँखों के विभिन्न रोगों के बारे में जानें ताकि इस विषय में लोगों को जागरूक किया जा सके.

आँख के रोग के प्रकार
हमारे आँखों में होने वला ये रोग मुख्य रूप से दो प्रकार का होता है. एक है कंजंक्टिवाइटिस जिसे हम आम तौर पर पिंक आई के रूप में भी जाना जाता है. इस रोग का असर बच्चों पर बहुत ज्यादा पड़ता है. दुसरे का नाम है स्टाई, इसके होने का कारण है जीवाणुओं का हमारी त्वचा से पलकों के हेयर फॉलिकल पर आ जाना. इसकी वजह से ये प्रभावित होता है.

आँखों को के रोग के लक्षण
इसके लक्षणों में लालिमा, खुजली, सूजन, दर्द जैसी समस्याएं शामिल हैं. उपचार रोग के कारणों पर निर्भर करता है और इसमें आई ड्रॉप्स, क्रीम, या एंटीबायोटिक्स शामिल हो सकते हैं. नेत्र रोग आम तौर पर आत्म-सीमित होते हैं, और यह न्यूनतम इलाज या बिना इलाज के ठीक हो जाता है. कभी-कभी समस्या इतनी गंभीर हो जाती है कि यह अपने आप ठीक नहीं होता और दवाइयों और इलाज की आवश्यकता पड़ती है.

आँखों में होने वाले रोग का उपचार
अक्सर डॉक्टर आपके लक्षणों को देखकर और आपकी आँख की जाँच करके कंजंक्टिवाइटिस का निदान कर लेते हैं. हालांकि, कभी-कभी संक्रामक कंजंक्टिवाइटिस और अन्य प्रकार के कंजंक्टिवाइटिस के निदान में भ्रम हो सकता है. संक्रामक कंजंक्टिवाइटिस में डॉक्टर इसके लक्षणों और उपस्थिति से इसका निदान करते हैं. इसमें आंख को आमतौर पर एक स्लिट लैंप से देखा जाता है. संक्रमित रिसाव के नमूने को एकत्रित करके जाँच के लिए प्रयोगशाला भेजा जाता है ताकि रोग करने वाले जीव का पता लगाया जा सके.

लक्षण गंभीर पाए जाने पर
जब लक्षण गंभीर या बारम्बार होते हैं. जब रोग की वजह क्लैमाइडिया ट्रैस्कोमैटिस या नेइसेरिया गानोरिआ को माना जाता है. जब व्यक्ति को प्रतिरक्षा प्रणाली का एक नुकसान होता है. जब व्यक्ति को कोई आंख की समस्या होती है जैसे कि कॉर्नियल ट्रांसप्लांट या ग्रेव्स रोग के कारण आंख में फुलाव. स्वैब टेस्ट इस टेस्ट में स्वैब (जो कि रुई के फोहे जैसा दिखता है) के द्वारा आपकी संक्रमित आँख से चिपचिपे पदार्थ जिसे म्यूकस कहते हैं के एक छोटे से नमूने को इकट्ठा करके परीक्षण के लिए प्रयोगशाला में भेजा जाता है ताकि कंजंक्टिवाइटिस के प्रकार की पुष्टि हो सके.

कंजंक्टिवाइटिस
इसका उपचार इसके होने की वजह पर निर्भर करता है. यदि आपको यह एक रासायनिक पदार्थ की वजह से हुआ है तो शायद कुछ ही दिनों में अपने आप ठीक हो जाएं लेकिन यदि यह एक जीवाणु, वायरस, या एलर्जी से हुआ है, तो कुछ उपचार विकल्प हैं - बैक्टीरियल कंजंक्टिवाइटिस बैक्टीरियल रोग के लिए, एंटीबायोटिक दवाओं का उपयोग किया जाता है. एंटीबायोटिक दवा से लक्षण कुछ ही दिनों में चले जाते हैं. वायरल कंजंक्टिवाइटिस वायरल रोग के लिए कोई इलाज उपलब्ध नहीं है. यह रोग सात से दस दिनों में अपने आप ठीक हो जाता है. तब तक, सिकाई करने से आपके लक्षणों में कमी आ सकती है.

एलर्जिक कंजंक्टिवाइटिस
एलर्जी के कारण हुए कंजंक्टिवाइटिस के इलाज के लिए आपके डॉक्टर शायद सूजन को रोकने के लिए आपको एंटीहिस्टामाइन देंगे. लोराटाडिन और डिफेनहाइडरामाइन एंटीहिस्टामाइन होते हैं जो केमिस्ट के पास आसानी से उपलब्ध हैं. वे एलर्जिक कंजंक्टिवाइटिस सहित एलर्जी के लक्षणों को ठीक करने में मदद करते हैं. डॉक्टर आपको एंटीहिस्टामाइन आईड्रॉप्स या एंटी-इंफ्लेमटरी आईड्रॉप्स भी दे सकते हैं.

Hello lasik is very good surgery doctor will perform few tests and is all testa re normal then you can go for lasik without fear.
2
people found this helpful
You are having a type of refractive error namely hypermetropia. Dear, spectacles is the best option. No proven role of any medicine or food in improving the refractive error.
Hello there is no natural method to get rid of glasses your number will become stable at age of 18 years after that age you can go for lasik laser.
1
person found this helpful
Simple red eyes usually clear by remedies such as washing with plain cold water, applying cold packs to closed eyes, taking a short period of rest, etc. Commonest cause is conjunctivitis, either due to allergy, or due to infection. Allergies can cause itchy, red eyes that appear swollen. Infection, on the other hand, can cause stickiness of the eye lids or eye lashes with some discharge in addition. While the very mild may clear by themselves, others will need specialist treatment.
View All Feed
Near By Doctors

MBBS Bachelor of Medicine and Bachelor of Surgery, MS - Ophthalmology
Ophthalmologist
Book Appointment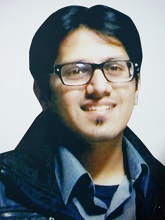 MBBS, DNB (Ophthalmology), ROP
Ophthalmologist
Book Appointment

MBBS Bachelor of Medicine and Bachelor of Surgery, MS - Ophthalmology, DOMS
Ophthalmologist
Book Appointment