Personal Statement
I'm dedicated to providing optimal health care in a relaxed environment where I treat every patients as if they were my own family.
...more
I'm dedicated to providing optimal health care in a relaxed environment where I treat every patients as if they were my own family.
More about Dr. Irfan Shaikh
Consultant Urologist | Uro Surgeon | M.Ch. (Urologist) | 1800+ Stone Surgeries with 100% Stone Clearance & happy patients | Patient comes first, then everything else
Info
Education
MCh Urology & Transplant Surgeon - Nair Charitable Hospital, Mumbai University - 2015
MS - General Surgery - PGIMER, Chandigarh, India - 2011
MBBS Bachelor of Medicine & Bachelor of Surgery - B.J. Medical College & Sassoon Gen Hospital/ MUHS - 2008
Languages spoken
English
Hindi
Marathi
Awards and Recognitions
Gold Medalist- M.Ch. (Urology) - BYL Nair Charitable Hospital, Mumbai
Professional Memberships
Urology Society of India
Location
Book Clinic Appointment with Dr. Irfan Shaikh
No.149/A, Radiant Arcade, Above Tiranga Restaurant, East Street, Pune Camp

,

Pune
Get Directions


Consult Online
Text Consult
Send multiple messages/attachments. Get first response within 6 hours.
7 days validity
•
₹300 online
Consult Now
Phone Consult
Schedule for your preferred date/time
15 minutes call duration
•
₹500 online
Consult Now
Video Consult
Schedule for your preferred date/time
15 minutes call duration
•
₹500 online
Consult Now
Services
Submit Feedback
Submit a review for Dr. Irfan Shaikh
Your feedback matters!
Write a Review
Reviews
Verified
Mar 5, 2018
Very friendly consult
Feed

MCh Urology & Transplant Surgeon, MS - General Surgery, MBBS Bachelor of Medicine & Bachelor of Surgery
Urinary incontinence, commonly known as loss of bladder control can really cause embarrassment. The severity of this condition may range from once in a while leaky urine to the sudden and forceful urge to urinate, due to which you end up urinating before reaching the toilet.
Types of Urinary Incontinence:
Stress Incontinence: When you feel the urge to urinate due to sneezing, coughing, laughing or while doing physical exercise
Urge Incontinence: When you feel the urge to urinate, suddenly. This may occur during the day and even at night.
Functional Incontinence: When you cannot reach the toilet on time because of a physical or mental impairment.
Mixed Incontinence: When you involuntarily urinate due to more than one incontinence
Stress incontinence is the most common type in women. The activities which increase your risk, are:
You have had more than one pregnancy and vaginal delivery.
You have pelvic prolapse. This is when your bladder, urethra, or rectum slide into the vagina. Delivering a baby can cause nerve or tissue damage in the pelvic area. This can lead to pelvic prolapse months or years after delivery.
Female urinary stress incontinence is the involuntary release of urine during any physical activity that puts pressure on your bladder. This potentially embarrassing condition differs from general incontinence in that it happens when the body is under immediate physical stress. Activities that can put stress on your bladder include coughing, sneezing, laughing, lifting heavy objects, or bending over. This condition is particular to women, many of whom experience symptoms after muscles have been weakened due to a vaginal childbirth, following menopause, or during pregnancy.
Ensure that you consult a doctor:
If this condition hinders your day to day activities
If the urinary incontinence is the result of a serious underlying problem
Causes of Urinary Incontinence:
Urinary incontinence may be temporary or permanent. Causes for temporary incontinence are-
Alcohol
Caffeine and caffeinated drinks
Spicy and sugary foods
High intake of Vitamin B or C
Causes for Permanent Incontinence are:
Pregnancy
Childbirth
Old age
Menopause
Neurological disorders
Complications:
Chronic urinary incontinence can lead to certain complications like:
Skin Problems: Skin rashes and infections can develop around the vaginal area, because of the constant wetness one feels. It may also cause sores.
Urinary Tract Infections: Urinary incontinence can also result in UTI
Impact on Personal and Social Life: Urinary incontinence can lead to great embarrassment, thus affecting the social and personal life of an individual.
Treatment for Female Stress Urinary Incontinence:
There are several types of treatment available. Treatment options include lifestyle changes, medications, nonsurgical treatments, and surgeries.
Lifestyle Changes: Make regular trips to the restroom to reduce the chance of urine leakage. Drink fewer fluids and avoid activities such as jumping and running.
Medications: Medications that reduce bladder contractions.
Nonsurgical Treatments: Kegel exercises strengthen your pelvic muscles. Done regularly, these exercises can strengthen your muscles, allowing you to control when urine is released from your body.
If other treatments fail, you will have to go for surgical treatment. Types of surgery include:
injectable therapy, in which collagen is injected into your urethra to reduce incontinence
tension-free vaginal tape (TVT) surgery, in which mesh is placed around the urethra to give it support
vaginal sling surgery, in which a sling is placed around the urethra to support it
anterior or para-vaginal vaginal repair surgery to repair a bladder that is bulging into the vaginal canal
retropubic suspension surgery to move the bladder and urethra back into their normal positions
Some doctors even try electrical stimulation and medication. When the condition is highly advanced interventional therapies and surgery is recommended.
Some interventional therapies are:
Bulking material injections
Botulinum toxin Type-A
Nerve stimulators
3692
people found this helpful

MCh Urology & Transplant Surgeon, MS - General Surgery, MBBS Bachelor of Medicine & Bachelor of Surgery
The bladder is a hollow storage organ that collects urine from the kidneys and stores it until it can be passed out of the body through the urethra during the process of micturition or urination. It has a thin inner lining of cells called urothelial cells and a thick muscular wall, which exerts pressure to push the urine out of the body.
Causes of Bladder Tumors
In most cases, the bladder tumour develops on the inner layer due to a combination of some of the following factors.
1. Hereditary: A strong family history of cancer predisposes a person to cancer.
2. Gender: Men are 3 times more prone for bladder cancer than women.
3. Ethnicity: White people are more prone for bladder cancer black people.
4. Smoking: Smokers develop bladder cancer 2-6 times more frequently than non-smokers. Cigarettes contain toxic, carcinogenic substances which reach the kidney and are stored in the bladder, leading to their damage.
5. Occupational hazards: Some workplaces have a higher likelihood of causing bladder cancers, especially dye and rubber industries. The effects can be damaging, and the person may develop cancers years after the exposure has happened.
6. Recurrent bladder infections: In some people, this can also lead to bladder cancer in the long run.
Types of Bladder Tumor
Depending on the extent of the cancerous spread, it can be of two types:
1. Non-muscle-invasive bladder tumours: The tumor spread is limited to the inner part of the bladder (urothelial cells)
2. Muscle-invasive bladder tumour: The tumour has spread to the thick muscular outer layer. This is more advanced and prognosis is poor compared to the noninvasive type.
The most common and diagnostic symptom of bladder cancer is the presence of blood in the urine, known as hematuria. This will be intermittent and happens whenever the tumour bleeding happens. Other symptoms include pain in the lower abdomen and frequent urination.
Diagnosis
From the most noninvasive to the most invasive diagnostic test, these include:
1. Urine microscopy to detect cancer cells in the urine
2. Cystoscopy A tube inserted into the urethra to look into the inner wall of the bladder is highly diagnostic
3. Ultrasound, CT Scan, and biopsy can also be further used to identify severity of the tumour.
Treatment
Once the tumour is diagnosed, treatment would depend on the severity of the tumour. For both invasive and noninvasive tumours, definitive therapy is surgery, known as transurethral resection of the bladder tumour (TURBT). The cancerous bladder tissue is removed through a cystoscope as done for diagnosis. The bladder is then flushed with chemotherapy agent to kill any residual cancer cells in the bladder. This is then followed by BCG vaccine, which is again done 1 to 4 weeks for several months to avoid recurrence. In some cases, radiotherapy may also be included.
3576
people found this helpful

MCh Urology & Transplant Surgeon, MS - General Surgery, MBBS Bachelor of Medicine & Bachelor of Surgery
Bladder is an organ of the lower abdomen which stores urine. Though it is a problem common to both men and women, women are two times more prone to be affected than men.
The following are some of the causes that give rise to bladder pain.
Bacterial infection or urinary tract infection is one of the common causes of bladder pain. Women are more likely to encounter uninary tract infection. It occurs if bacteria sneak in through the urethra leading to develop an infection in the urinary tract, which in turn affects the urinary bladder.
Sometimes bladder stones can also give rise to bladder pain.
Painful Bladder Syndrome is yet another cause, wherein your bladder holds pee after your kidneys have filtered it but before you pee it out. This condition causes pain and pressure below your belly button, causing pain in the bladder.
Chronic pelvic pain is pain in the area below your bellybutton and between your hips that lasts six months or longer. There are multiple causes for such pain.
Bladder cancer is another possible cause of bladder pain. If uncontrolled cancer cells are formed in the bladder, then it gives rise to bladder cancer. Bladder cancer is one of the most common cancers and generates unbearable pain in the bladder.
Interstitial cystitis is another condition which gives rise to severe bladder pain. This condition is more commonly seen in women. The bladder becomes inflamed and irritated and the pain gets worse when the bladder is full or during menstruation. It is a chronic condition.
Urethral stricture is another cause of bladder pain. Men are likely to be more affected by this condition. In this case, the urethra becomes inflamed and narrow creating difficulties to pass urine.
Yeast infection also known as, Torulopsis is another cause of bladder pain.
Bladder pain can vary from being mild to severe. But, no matter what the degree of pain is, it requires serious medical attention. It is highly recommended that if you are suffering from bladder pain you must consult and seek a doctor's advice right from the beginning.
3576
people found this helpful

MCh Urology & Transplant Surgeon, MS - General Surgery, MBBS Bachelor of Medicine & Bachelor of Surgery
Hard, crystalline deposits in the kidney which cause pain in the stomach are known as a kidney stones. The condition is common among people between the ages of 30 to 60. Made of various minerals and salts present in the urine, they stick conjunctly to form small pebbles which circulate in the kidney. Medically known as nephrolithiasis, kidney stones are also referred to as renal colic, in advanced stages, when they tend to cause severe pain.
Causes of Kidney Stones:
Kidney stones are essentially made of calcium, ammonia, uric acid and cysteine. Such superfluous products when present in the blood, occasionally form crystals that accumulate inside the kidneys. With time, those crystals form a hard pebble-like chunk which eventually lead to kidney stones.
Not drinking sufficient fluids is often attributed as a common cause for kidney stones. Yet oftentimes, certain medications that you may use also tend to increase the levels of unwanted substance in the urine. Once formed, the kidney stones pass through the urinary system (namely the bladder, kidneys and their tubules) where sometime they get stuck, consequently leading to the condition.
Some tiny stones go unsuspected and pass out painlessly during urination. But quite fairly, kidney stones obstruct a part of the urinary system which include:
Ureter: the tube which connects the kidney to the bladder

Urethra: the final tube from which the urine passes
Such obstructions can cause grievous pain in the groin and abdomen and at times, lead to UTI (urinary tract infection). Urinary tract infections affect the kidneys, tubes and the bladder and cause discomfort and pain.
Also, a grievous data estimates that around half the people who experience kidney stones are likelier to face them again within the subsequent 5 years.
Treatment:
Most kidney stones are miniscule and they smoothly pass through your urine. Yet some become large and require medications at home. Even larger stones require ultrasound or laser energy to be shattered. Keyhole surgery (a minimally invasive surgery that is carried out with the help of an incision, very small in size and with the help of special techniques and instruments such as fibre optics) may be also opted for as an alternative treatment.
3498
people found this helpful

MCh Urology & Transplant Surgeon, MS - General Surgery, MBBS Bachelor of Medicine & Bachelor of Surgery
The testes are an important part of the human reproductive system and are susceptible to injuries as well as internal problems. One such problem which is known to afflict younger men mostly from the age of 12 to 16 is testicular torsion. It can affect older men, but is commonly seen in the aforementioned age group. It is a painful condition that will require medical attention and if left untreated might even result in removal of the organ in rare cases.

What is testicular torsion?
There are many intricate functions performed by multiple blood vessels within the scrotum that supply the testes with blood. However, one of the testicles might rotate and thus end up twisting the spermatic cord. This cord brings blood to the testicles and if twisted, will reduce the flow of blood significantly. Thus the scrotum may swell up and also become quite painful.

Symptoms of testicular torsion
1. Significant swelling of the scrotum
2. Mild to extreme pain in the scrotum.
3. Abdominal pain, especially in the lower abdomen
4. Unusually positioned testicle such as one significantly higher, behind, or in front of the other one.
5. Fever
6. Feeling nauseated and may be accompanied by vomiting
7. Pain during urination
8. Inability to sleep or waking up in the middle of the night due to the constant pain

What causes testicular torsion?
In certain cases, testicular torsion may occur and then go away on its own when the testicle rotates, resulting in the untwisting of the spermatic cord (which is also known as de-torsion). However, it is still advisable to visit a doctor and ascertain what caused it so that the risk factor could be eliminated as torsion and de-torsion could keep happening frequently. Some of the common causes for testicular torsion are mentioned below.
Hereditary factors: If someone in your family has suffered from this condition, you could be susceptible to it.
Injuries: If you receive minor trauma such as the one during playing any kind of contact sports, outdoor activities or even while doing house work, it can be a reason of this condition as well.
Activities that put stress on the scrotum: Heavy exercising or running in an unbalanced or improper manner can cause torsion as well.
Improper sleeping positions: This can also cause torsion and is a common cause behind frequent torsion and de-torsion.
Other factors: These factors can include excessively cold temperatures wherein the scrotum contracts rapidly and prolonged contraction can cause torsion. Even the rapid growth of the scrotum during the adolescent years after puberty may cause this.
In case you have a concern or query you can always consult an expert & get answers to your questions!
3360
people found this helpful

MCh Urology & Transplant Surgeon, MS - General Surgery, MBBS Bachelor of Medicine & Bachelor of Surgery
Cancer is the most dangerous disease noticeable throughout the world. The most common type of cancer that affects men is prostate cancer. Prostate is a small exocrine gland situated directly below the bladder and in front of the rectum. This is gland is approximately in size of a walnut and plays an important role in production of a milky fluid during orgasm of sex in which the semen travels. During the climax stage of the prostate gland is forced to push the fluid and remove the semen out of the reproductive structures.
Prostate gland is a slow progressive disease which makes many males left unidentified even the presence of prostate cancer even until they die. 6 out of 100 male over the age of 60 are getting prostate cancer. Though prostate cancer can be cured at a better rate when compared to other type of cancer it is always best to stay protected. Prevention is always better than cure. Here are few tips to keep your prostate healthy.
Signs and symptoms of prostate cancer-
During the early stages of prostate cancer there are usually no symptoms. Most men at this stage find out they have prostate cancer after a routine check up or blood test. When symptoms do exist, they are usually one or more of the following:
The patient urinates more often

The patient gets up at night more often to urinate

He may find it hard to start urinating

He may find it hard to keep urinating once he has started

There may be blood in the urine

Urination might be painful

Ejaculation may be painful (less common)

Achieving or maintaining an erection may be difficult (less common).
If the prostate cancer is advanced the following symptoms are also possible:
Bone pain, often in the spine (vertebrae), pelvis, or ribs

The proximal part of the femur can be painful

Leg weakness

Fecal incontinence
Ways to have a healthy prostate –
Diet and weight – the most important factor is the diet to maintain a healthy weight. Avoid fatty food items and take fats from vegetables than from animals. Avoid dairy products and increase the intake of fresh fruits and vegetables.

Exercise – have a regular practise of doing exercise at least for 30mins a day. This really helps you to keep your body fit.

Be precautious – if you have a family history of prostate cancer or if you feel you are at high risk of getting prostate cancer talk with your doctor about it and take preventive drugs as per the doctor's advice.

Red foods – research shows that men who consume red foods like watermelon, tomato and other red fruits are at lower risk of getting prostate cancer as they contain a powerful antioxidant called lycopene

Caffeine – three to four cups of coffee per day reduces your risk of getting prostate cancer.

Stop smoking – if you are at high risk of getting prostate cancer it is best advised to quit smoking and alcohol.
In case you have a concern or query you can always consult an expert & get answers to your questions!
3485
people found this helpful

MCh Urology & Transplant Surgeon, MS - General Surgery, MBBS Bachelor of Medicine & Bachelor of Surgery
Paraganglioma is a rare condition where tumors grow in the peripheral nervous system. Basically, these tumors are found near nerve clusters in the adrenal gland and even near certain blood vessels. There is no way to ascertain, whether these tumors are malignant or benign, which is why doctors should monitor such growths at regular intervals to check for cancer. Sometimes, the tumors may be caused outside the adrenal gland. These growths are often known as extra-adrenal paragangliomas. If you or anyone else you know suffers from paragangliomas, here are 3 ways by which this condition can be treated -
Surgery: Almost all patients suffering from paragangliomas are recommended to undergo surgery. This is the best course of treatment and ensures that the tumor is removed from the source. However, owing to certain medical conditions, some people may not be able to undergo surgery. For these patients, other forms of treatment have to be used. However, if you are cleared for surgery, you will need to prepare for the same extensively. For instance, alpha-blockers will be used at least 10 to 14 days prior to the operation. These medications will ensure that the effects of adrenaline can be limited during the administration of anesthesia during the surgery. Doctors will also check whether the alpha blockers are working. Just 3-4 days prior to the operation, the patient may also be prescribed beta blockers, in a bid to slow down the heart. The surgery is caused with the help of general anesthesia and the patient is put to sleep. In most cases, an open surgery is conducted to remove the paraganglioma tumor. However, minimally invasive laparoscopic surgeries may also be successful in some cases. Generally, laparoscopic surgeries have a shorter recovery period and lesser pain post operation.
Medical therapy: If the patient suffering from the paraganglioma cannot be operated upon, he/she needs to undergo treatment with medicines. While these are effective in reducing the level of adrenaline in the body, medication alone is rarely as effective as surgery.
Radiation therapy: If the tumor from paraganglioma turns malignant or cancerous, standard treatment comprising medicines and surgery may not be feasible. In such cases, radiation therapy may be the best course to follow. Chemotherapy may also be prescribed for dealing with these cancer cells.
At any rate, it is essential to start treatment for paragangliomas immediately after it is diagnosed. Leaving the condition unattended can lead to severe complications that may be difficult to treat.
In case you have a concern or query you can always consult an expert & get answers to your questions!
3174
people found this helpful

MCh Urology & Transplant Surgeon, MS - General Surgery, MBBS Bachelor of Medicine & Bachelor of Surgery
Kidneys are an important part of the human body. From filtering wastes from the blood to maintaining the blood pressure and red blood cell count in the body, the kidney does it all. Both the kidneys are essential organs and should there be any discomfort in the kidneys, one should consult a medical practitioner as soon as possible. Kidney failure is a common problem in people. This issue manifests itself with certain signs and symptoms. One should listen to these symptoms and act quickly before the condition worsens. Here are some of the signs and symptoms of kidney failure.
Interestingly, in the initial stages, kidney failure portrays no symptoms. It starts developing slowly and steadily causing discomfort in other parts of the body and hindering the working of other organs.
Weakness: If you are suffering from kidney failure, you will start feeling weak. Weakness is however not a symptom which can confirm a kidney failure. Weakness is caused due to many other health issues and thus, you need to verify with other symptoms to be sure of the fact that you are suffering from kidney failure only.

Shortness of Breath: You may start experiencing heavy breathing right after doing some rigorous work. In fact, you might feel shortness of breath or be panting for long moments after climbing just a set of stairs. Shortness of breath is quite common indicating that the body is getting tired after doing work. Such indication, more than once a day, calls for an immediate check up of the body.

Lethargy: While most people, especially the young generation to those in the early thirties jokingly declare themselves as lazy people; lethargy, however, is a symptom of many diseases. Various health issues develop if you feel lethargic of working. Apart from kidney failure, diabetes is also manifested in lethargic body movements. At times, just getting out of the bed in the morning seems very tiring and one continues to lie on the bed even after he/she is fully awake.

Stomach Pain: If you experience pain in the stomach, especially in the sides, then it should be immediately checked by a medical practitioner. Doctors say that kidney failure can bring about stomach pains.

Unusual Urine Discharges: This would include clear urine discharges which indicate that the kidney has stopped filtering the waste products.
Thus, these are some of the most important and common symptoms of kidney failure. If you notice any of these, it is advised to visit a doctor for a check up. In case you have a concern or query you can always consult an expert & get answers to your questions!
3415
people found this helpful

MCh Urology & Transplant Surgeon, MS - General Surgery, MBBS Bachelor of Medicine & Bachelor of Surgery
Urinary incontinence is the unintentional passing of urine. It's a common problem thought to affect millions of people. There are several types of urinary incontinence, including:
Stress Incontinence– when urine leaks out at times when your bladder is under pressure; for example, when you cough or laugh.
Urge Incontinence– when urine leaks as you feel a sudden, intense urge to pass urine, or soon afterwards.
Overflow Incontinence (chronic urinary retention)– when you're unable to fully empty your bladder, which causes frequent leaking.
Total Incontinence– when your bladder can't store any urine at all, which causes you to pass urine constantly or have frequent leaking.
It's also possible to have a mixture of both stress and urge urinary incontinence.
What causes urinary incontinence in men?
Urinary incontinence in men results when the brain does not properly signal the bladder, the sphincters do not squeeze strongly enough, or both. The bladder muscle may contract too much or not enough because of a problem with the muscle itself or the nerves controlling the bladder muscle. Damage to the sphincter muscles themselves or the nerves controlling these muscles can result in poor sphincter function. These problems can range from simple to complex.
A man may have factors that increase his chances of developing UI, including
birth defects—problems with development of the urinary tract
a history of prostate cancer—surgery or radiation treatment for prostate cancer can lead to temporary or permanent UI in men
UI is not a disease. Instead, it can be a symptom of certain conditions or the result of particular events during a man's life. Conditions or events that may increase a man's chance of developing UI include
benign prostatic hyperplasia (BPH)—a condition in which the prostate is enlarged yet not cancerous. In men with BPH, the enlarged prostate presses against and pinches the urethra. The bladder wall becomes thicker. Eventually, the bladder may weaken and lose the ability to empty, leaving some urine in the bladder. The narrowing of the urethra and incomplete emptying of the bladder can lead to UI.
chronic coughing—long-lasting coughing increases pressure on the bladder and pelvic floor muscles.
neurological problems—men with diseases or conditions that affect the brain and spine may have trouble controlling urination.
physical inactivity—decreased activity can increase a man's weight and contribute to muscle weakness.
obesity—extra weight can put pressure on the bladder, causing a need to urinate before the bladder is full.
older age—bladder muscles can weaken over time, leading to a decrease in the bladder's capacity to store urine.
Treating Urinary Incontinence
Initially, your GP may suggest some simple measures to see if they help improve your symptoms. These may include:
lifestyle changes – such as losing weight and cutting down on caffeine and alcohol
pelvic floor exercises – exercising your pelvic floor muscles by squeezing them, taught by a specialist
bladder training – where you learn ways to wait longer between needing to urinate and passing urine, guided by a specialist
You may also benefit from the use of incontinence products, such as absorbent pads and handheld urinals.
Medication may be recommended if you're still unable to manage your symptoms.
Surgery may also be considered. The specific procedures suitable for you will depend on the type of incontinence you have.
Surgical treatments for stress incontinence, such as tape or sling procedures, are used to reduce pressure on the bladder or strengthen the muscles that control urination.
Operations to treat urge incontinence include enlarging the bladder or implanting a device that stimulates the nerve that controls the detrusor muscles.
In case you have a concern or query you can always consult an expert & get answers to your questions!
3240
people found this helpful

MCh Urology & Transplant Surgeon, MS - General Surgery, MBBS Bachelor of Medicine & Bachelor of Surgery
There is a prevalent misconception that gynecologists are for women what urologists are for men. But urologists also deal with certain women-related health issues. These include overactive bladder, pelvic organ prolapse, and urinary incontinence.
Following are the 5 points which every female should know:
Women sometimes pee in their pants too: A majority of the female population between 40 and 60 suffer from either stress incontinence (when you cough, sneeze or laugh) or urgency incontinence (leaking when you want to go badly). Urologists want you to know that there are less invasive options and medications available to treat this problem.
Recognize pelvic organ prolapse: This condition is defined by a bit of bladder, rectal, or uterine tissue bulging into your vagina. An urologist can provide non invasive options to deal with this.
Age related factors affect both men and women: Right around the time when menopause and andropause strike, changing hormone levels affect the pelvic floor, bladder, urethra and vagina in women causing problems like urinary tract infection and incontinence. These conditions are effectively treated by an urologist who can also probe for underlying conditions like kidney stone, polyp, or tumor in severe cases.
An overactive bladder is more common than you think: Around 40% women have to hit the bathroom every hour or so owing to this. Simple lifestyle changes like lowering the intake of caffeine and alcohol, in combination with pelvic floor exercises can solve the problem.
Pelvic pain: If it is not gynecology then it is urology. A general pain in the pelvic region triggers a visit to the gynecologist first for most women.From menstrual cramps to ovarian cysts, all of this may well be taken care of by your gynecologist too. But when the usual culprits are not the cause for your discomfort, it's time you get the urology aspect examined thoroughly too. In case you have a concern or query you can always consult an expert & get answers to your questions!
3201
people found this helpful
View All Feed
Near By Doctors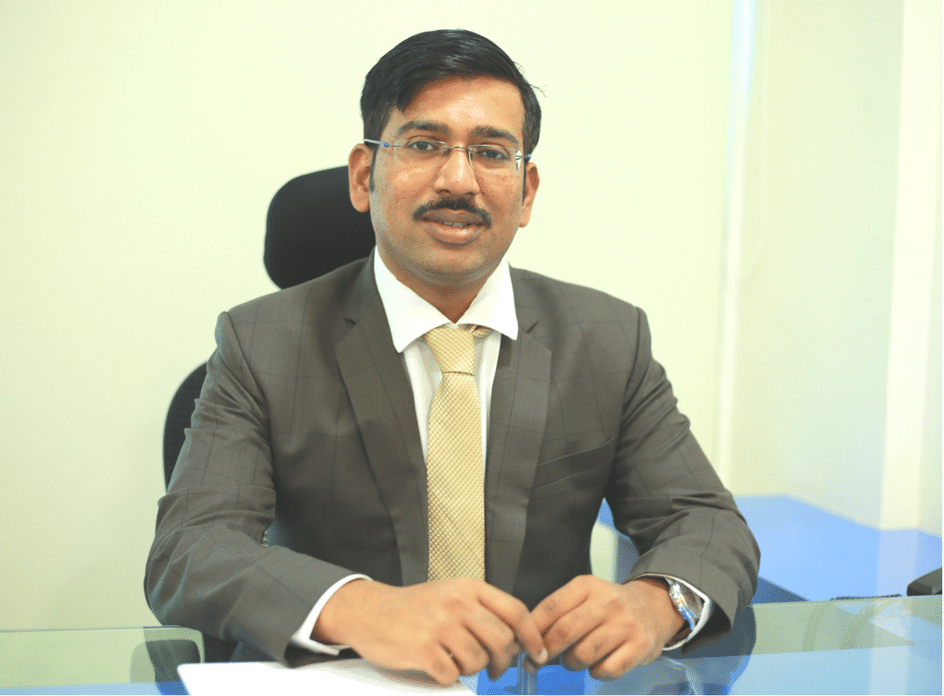 MCh Urology & Transplant Surgeon, MS - General Surgery, MBBS Bachelor of Medicine & Bachelor of Surgery
Urologist
Urolife - Kidney & Stone Clinic,
Book Appointment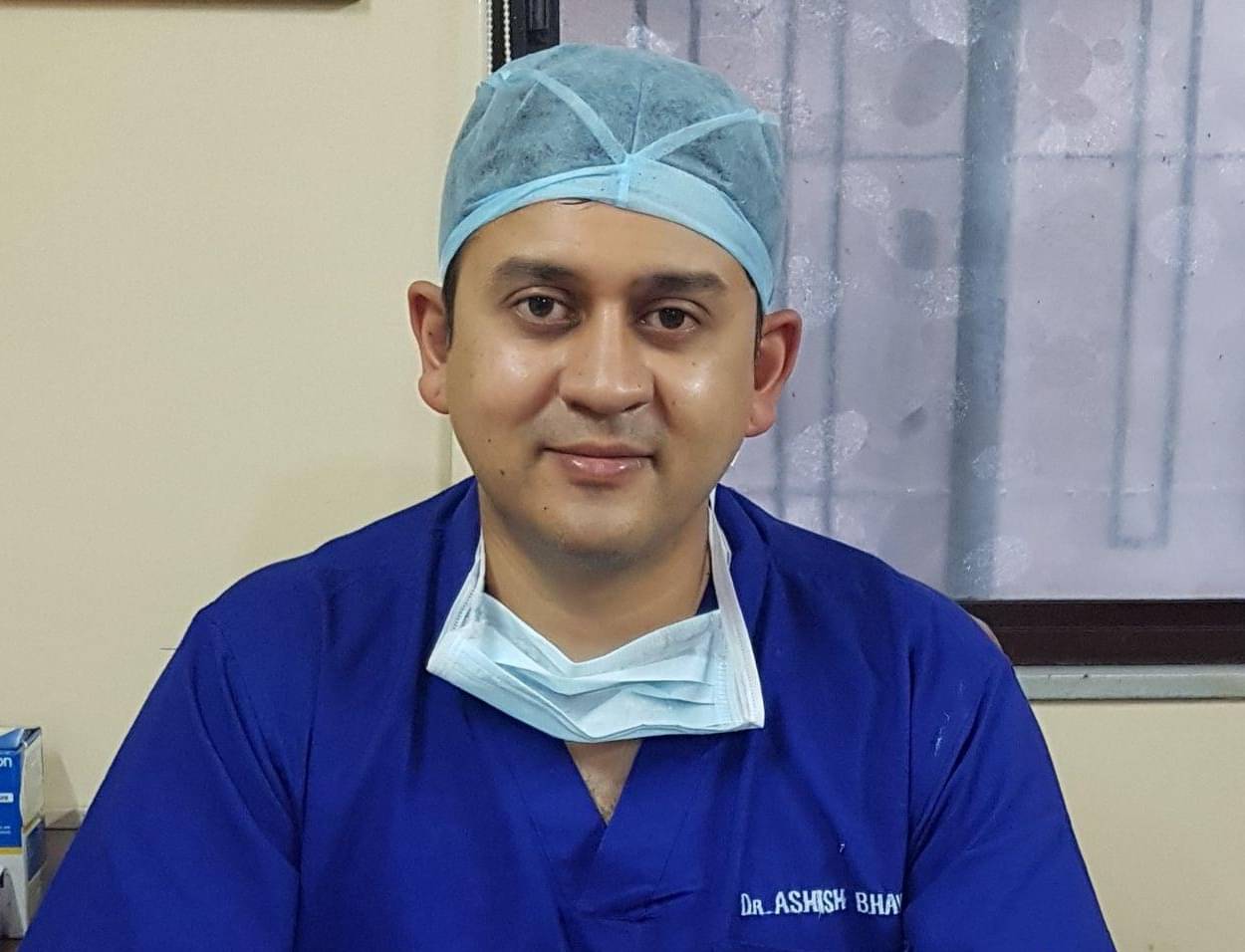 MBBS, DNB - General Surgery, Diploma In Urology
Urologist
Book Appointment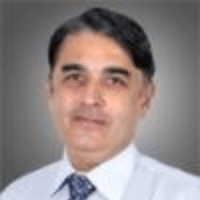 MBBS, MS - General Surgery, DNB - Urology/Genito - Urinary Surgery, MCh - Urology
Urologist
Pramodini Urology Foundation,
Book Appointment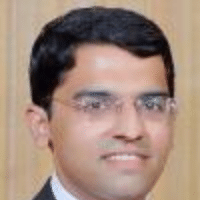 MBBS, MS - General Surgery, DNB - Urology/Genito - Urinary Surgery
Urologist
Book Appointment
MCh - Urology, MBBS Bachelor of Medicine and Bachelor of Surgery
Urologist
Sahyadri Super Specialty Hospital,
Book Appointment

MBBS, DNB ( General Surgery ), DNB - Urology/Genito - Urinary Surgery
Urologist
Book Appointment