Personal Statement
My experience is coupled with genuine concern for my patients. All of my staff is dedicated to your comfort and prompt attention as well.
...more
My experience is coupled with genuine concern for my patients. All of my staff is dedicated to your comfort and prompt attention as well.
More about Dr. Chitra Shrivastava
I am motivated to do my best to be able to help you heal!
Location
Book Clinic Appointment with Dr. Chitra Shrivastava
Submit Feedback
Submit a review for Dr. Chitra Shrivastava
Your feedback matters!
Write a Review
Feed
Nothing posted by this doctor yet. Here are some posts by similar doctors.
Asked for male, 24 years old from Thrissur
Premature ejaculation is very common and is usually not associated with any disease but may be due to anxiety. However it is sometimes associated with infection of male accessory glands, which is treatable. You can learn to control pe by doing this exercise- pull your muscles that you pull at the end of urination for few seconds then release repeat this several times daily. Another is stop-start technique: when you feel that you are going to ejaculate stop the sexual stimulation and divert your mind, the penis will relax, after sometime start the stimulation again and repeat the procedure. Over few months you will gradually increase your ejaculation time. Also there are medicines which can help.
3
people found this helpful
Asked for male, 23 years old from Hyderabad
Hair hair fall could b significant or just physiological without any systemic involvement. Firstly, don't stress over it. Meditate. Practice yoga. Relax yourself. Stress vil increase your hairfall. Drink two litres of water. Eat plenty of pulses, meat, fish and milk. Avoid hair cosmetics. Wash hair twice or thrice a week. Shampoo should be done to wash dirt, dust and grime and not for anything else. Don't use dyes, bleaches or straighteners. Massage scalp to improve circulation. After a bath, don't blow dry your hair instead naturally dry hair. If any scalp infection, get it treated. Any allergy should be taken care of. 1. Tab biotin daily for 1 month 2. Tab fe (if your fe level is reeduce) 3. Scalp massage with antioxidant oil 4. Regain lotion bd for long time.
5
people found this helpful
Shared 2 years ago • Featured Tip

Fellow of Endoscopic spine surgery (FENDS) , Fellow of Interventional spine & pain (FISP) , MD-Anaesthesiology & Pain Medicine, Fellow of Pain Management (FPM) , DA( Gold medal-Anaesthesiology & Pain Medicine) , MBBS, Fellow of Indian Academy of Pain Medicine (FIAPM)
Pain Management Specialist, Noida
People who suffer from severe, chronic back pain know how it can utterly disrupt and damage one's life. Chronic back pain can be cruel-making it hard to enjoy even the simplest daily activities, and certainly making it a challenge to carry out an exercise routine and other healthy activities. Moreover, chronic pain was not previously all that well understood. The medical profession used to believe that pain is always a manifestation of an underlying injury or disease. As such, doctors focused on treating the underlying cause of the pain, with the belief that once the injury or disease was cured the chronic pain would then disappear.

If no underlying cause could be found for the pain, then the patient was told that very few treatments are available, or worse, 'the pain must be in your head'. Unfortunately, some doctors still practice in this manner, having no appreciation for the unique problem of chronic pain, newer theories about chronic pain, and the many factors that influence a chronic pain problem.

The medical community is starting to understand that if pain is no longer a function of a healthy nervous system (signaling that there is a disease or underlying injury), then the chronic pain itself becomes the problem and needs to be treated as the primary pathology.

The Experience of Chronic Pain

Contrary to popular belief, all pain is real. This may seem like an obvious statement, but people with chronic pain are sometimes treated as if their chronic pain is either imaginary or exaggerated. In some cases, they feel like they have to prove their chronic pain to their friends, family, and doctors. Some patients are told by their doctor that there is no reason for the chronic pain and therefore 'it cannot be that bad'.

Chronic pain is a personal experience and cannot be measured like other problems in medicine, such as a broken leg or an infection. For instance, a broken leg can be confirmed by an X-ray and an infection by a blood test measuring white blood cell count. Unfortunately, there is no medical test to measure chronic pain levels.

To make matters more challenging for the patient, for many chronic pain problems, there is no objective evidence or physical findings to explain the pain. Thus, many chronic pain sufferers go from one doctor to the next searching for explanations. This process can lead to unnecessary evaluations and treatments, in addition to putting the patient at risk for actually being harmed or made worse by the healthcare profession.

Everyone experiences and expresses pain differently. Two people with the exact same injury will feel and show their pain in unique ways depending on a number of things such as:
The situation in which the pain occurs
Thoughts about the chronic pain, such as 'this is nothing serious' versus 'this pain could kill me'
Emotions associated with the chronic pain, such as depression and anxiety versus hopefulness and optimism
Cultural influences determining whether a person is to be more stoic or more dramatic in showing pain to others
The newest theories of chronic pain can now explain, on a physiological level, how and why people experience pain differently.

Types of Back Pain: Acute Pain, Chronic Pain, and Neuropathic Pain

Understanding how pain is defined is important in order to learn how to better control it. For the purposes of research and medical practice, pain can be separated into three categories:

-Acute Pain
-Chronic Pain
-Neuropathic Pain

Acute Pain

One common type of pain is acute pain, currently defined as pain lasting less than 3 to 6 months, or pain that is directly related to tissue damage. This is the kind of pain that is experienced from a paper cut or needle prick. Other examples of acute pain include:
Touching a hot stove or iron. This pain will cause a fast, immediate, intense pain with an almost simultaneous withdrawal of the body part that is being burned. More of an aching pain might be experiencing a few seconds after the initial pain and withdrawal.
Smashing one's finger with a hammer. This pain is similar to that of touching a hot stove in that there is an immediate pain, withdrawal and then 'slower' aching pain.
Labor pains. The pain during childbirth is acute and the cause is certainly identifiable.

The longer pain goes on the more susceptible it is to other influences and developing into a chronic pain problem. These influences include such things as the ongoing pain signal input to the nervous system even without tissue damage, lack of exercise (physical deconditioning), a person's thoughts about the pain, as well as emotional states such as depression and anxiety.

Chronic Pain

There are at least two different types of chronic pain problems - chronic pain due to an identifiable pain generator (e.g. an injury), and chronic pain with no identifiable pain generator (e.g. the injury has healed).

Chronic pain due to an identifiable pain generator

This type of chronic pain is due to a clearly identifiable cause. Certain structural spine conditions (for example, degenerative disc disease,spinal stenosis and spondylolisthesis can cause ongoing pain until successfully treated. These conditions are due to a diagnosable anatomical problem.

If the pain caused by these types of conditions has not subsided after a few weeks or months of conservative (nonoperative) treatments, then
spine surgery
may usually be considered as a treatment option.
Chronic pain with no identifiable pain generator
This type of pain continues beyond the point of tissue healing and there is no clearly identifiable pain generator that explains the pain. It is often termed 'chronic benign pain'.
It appears that pain can set up a pathway in the nervous system and, in some cases, this becomes the problem in and of itself. In chronic pain, the nervous system may be sending a pain signal even though there is no ongoing tissue damage. The nervous system itself misfires and creates the pain. In such cases, the pain is the disease rather than a symptom of an injury.
The term 'chronic pain' is generally used to describe the pain that lasts more than three to six months, or beyond the point of tissue healing. Chronic pain is usually less directly related to identifiable tissue damage and structural problems. Examples of chronic pain are: chronic back pain without a clearly determined cause, failed back
surgery
syndrome (continued pain after the surgery has completed healed), and
fibromyalgia
.
Chronic pain is influenced by many factors, such as ongoing pain signal input to the nervous system even without tissue damage, physical deconditioning due to lack of exercise, a person's thoughts about the pain, as well as emotional states such as depression and anxiety. Chronic pain is much less well understood than acute pain.
Neuropathic Pain
Neuropathic pain has only been investigated relatively recently. In most types of neuropathic pain, all signs of the original injury are usually gone and the pain that one feels is unrelated to an observable injury or condition. With this type of pain, certain nerves continue to send pain messages to the brain even though there is no ongoing tissue damage.
Neuropathic pain (also called
nerve pain
or
neuropathy
) is very different from pain caused by an underlying injury. While it is not completely understood, it is thought that injury to the sensory or motor nerves in the
peripheral
nervous system can potentially cause neuropathy. Neuropathic pain could be placed in the chronic pain category but it has a different feel then the chronic pain of a musculoskeletal nature.
The neuropathic pain feels different than musculoskeletal pain and is often described with the following terms: severe, sharp, lancinating, lightning-like, stabbing, burning, cold, and/or ongoing
numbness
,
tingling
or weakness. It may be felt traveling along the nerve path from the spine down to the arms/hands or legs/feet. It's important to understand neuropathic pain because it has very different treatment options from other types of back pain. For example, opioids (such as
morphine
) and NSAID (such as
ibuprofen
, COX-2 inhibitors) are usually not effective in relieving neuropathic pain. Treatments for neuropathic pain include certain medications, nerve 'block' injections, and a variety of interventions generally used for chronic pain.
When Acute Pain Becomes Chronic Pain
It is critical for a doctor and a patient to have an understanding of the difference between acute pain and chronic pain. With acute pain, the pain is a symptom of injured or diseased tissue. When the injury has finished healing, the correlating pain will subside. For example, with a
herniated disc
, once the pressure on the nerve is alleviated the acute pain stops. For this reason, medical treatment for acute pain focuses on healing the underlying cause of the pain.
Additionally, with acute pain, the severity of pain directly correlates to the level of tissue damage. This provides us with a protective reflex, such as to stop an activity when it causes pain. However, chronic pain does not serve a protective or other biological function. Treatments will be different depending on the underlying cause of the pain.
Chronic Pain Development
Not all pain that persists will turn into chronic pain. Different people experience chronic pain very differently. Likewise, the effectiveness of a particular treatment for chronic pain will often differ from person to person. For example, a particular medication or injection for a herniated disc may provide effective pain relief for some people but not for others.
One problem is that not all patients with similar conditions develop chronic pain, and it is not understood why some people will develop chronic pain. Also, a condition that appears relatively minor can lead to severe chronic pain, and a serious condition can be barely painful at all.
As pain moves from the acute phase to the chronic stage, influences of factors other than tissue damage and injury come more into play and influences other than tissue input become more important as the pain becomes more chronic.
Pain medicine and pain management as a medical specialty is relatively new. However, now that chronic pain is becoming recognized as a primary problem, rather than always being a symptom of a disease, the specialty of pain management is starting to grow.
1
person found this helpful
Asked for female, 62 years old from Secunderabad
Its the cystocele repair with or without mesh with hardly 2 to 3 stiches under anasthesia. Hospital stay will be maximum 72 hours if everything goes uneventfull.
2
people found this helpful
Shared 1 year ago • Featured Tip
एक हल्का रंग प्राप्त करने का जुनून, महिलाओं और किशोरों में दिन प्रति दिन बढ़ रहा है। बहुत से लोग त्रुटिरहित और गोरी त्वचा प्राप्त करने के लिए कड़ी मेहनत करते हैं। लेकिन हमारे व्यस्त जीवन शैली को देखते हुए यह एक सपने की तरह लगता है। उस के ऊपर, प्रदूषण, तनाव, सूरज से हानिकारक यूवी किरणें और अनुचित आहार जैसे कई अन्य कारक आपकी त्वचा को नुकसान पहुंचा सकते हैं और आपको एक असंतुलित त्वचा टोन दे सकते हैं।
उपरोक्त कारकों मेलेनिन उत्पादन में वृद्धि का कारण हो सकता है, जो अंततः त्वचा की टोन को काला कर देता है। एक गोरी त्वचा प्राप्त करने के लिए, लोग अक्सर बाजार में उपलब्ध त्वचा चमकाने वाले उत्पादों का सहारा लेते हैं। बाजार में उपलब्ध इन कॉस्मेटिक उत्पादों में हानिकारक रसायन और योजक होते हैं जो आपकी त्वचा को स्वस्थ और चमकदार बनाने के बजाय अतिरिक्त नुकसान पहुंचाते हैं।

जबकि, एक सरल त्वचा देखभाल दिनचर्या सुरक्षित और लंबी स्थायी परिणाम दोनों प्रदान कर सकती है। एक अच्छी त्वचा देखभाल दिनचर्या में शामिल है:
सफाई - त्वचा से धूल, गंदगी और तेल निकालना
छूटना - संचित मृत त्वचा को साफ़ करना
टोनिंग - खुले घावों को सिकुड़ना
मास्क - त्वचा का रंग हल्का करने के लिए
मॉइस्चराइजिंग - त्वचा कोशिकाओं में नमी लौटना

त्वचा गोरी करने के उपाय
1. संतरे और दही:
आप संतरे की छाल को धूप मे सूखा सकते है, बाद में, सूखे छाल को पीस लें। एक पेस्ट बनाने के लिए दही के बराबर मात्रा के साथ इसे मिलाएं। फिर इस पेस्ट को साफ चेहरे पर लागू करें और इसे लगभग 20 मिनट तक छोड़ दें।
2. टमाटर, दही और दलिया:
फेस पैक बनाने के लिए इन तीन वस्तुओं की बराबर मात्रा का मिश्रण करें। इसे अपने चेहरे पर लागू करें और इसे 30 मिनट के लिए छोड़ दें। फिर गुनगुने पानी से अपना चेहरा धो लें।
3. शहद:
शहद त्वचा को गोरा करने में मदद करता है, और एक मॉइस्चराइजिंग एजेंट के रूप में भी कार्य करता है। हनी में जीवाणुरोधी गुण भी होते हैं जो उम्र के धब्बे और मुँहासे के निशान को फीका करने में मदद कर सकते हैं।
आपको बस अपने चेहरे पर शुद्ध शहद लागू करने की जरूरत है, इसे कुछ मिनट के लिए छोड़ दें और फिर इसे गर्म पानी से धो लें।
4. नींबू:
नींबू की तुलना में कोई बेहतर प्राकृतिक विरंजन एजेंट नहीं है। उनमें विटामिन सी की उच्च मात्रा नए कोशिकाओं के विकास को भी प्रोत्साहित करती है। ताजा निचोड़ा नींबू के रस में एक रूई की गेंद डुबा लें और अपने चेहरे पर इसे सीधे लागू करें।
वैकल्पिक रूप से, एक चम्मच प्रत्येक नींबू का रस, चूर्ण दूध और शहद मिलाएं। इसे अपनी त्वचा पर लागू करें और उसे धोने से पहले 15 से 20 मिनट तक छोड़ दें।
5. एलोवेरा जेल:
एलोवेरा का जेल स्वाभाविक रूप से हाइपरप्ग्मेंटेशन कम कर देता है और रंग को हल्का और चिकना कर देता है। इसके अलावा, एलोवेरा के शीतलन प्रभाव में नए कोशिकाओं को पुनर्जन्म करने और क्षतिग्रस्त ऊतकों को फिर से बनाने में मदद मिलती है।
एक एलोवेरा पत्ती की बाहरी परतों को काटें। मोटी, जेली जैसे पदार्थ को दबा कर निकल लें। आपकी त्वचा पर अच्छी तरह से जेल लागू करें और इसे लगभग 30 मिनट तक छोड़ दें, फिर इसे धो लें। इसे दो सप्ताह के लिए कम से कम दिन में दो बार करें।
6. पपीता:
रोजाना पपीता खाने से आपको गोरी, स्वस्थ और चमकदार त्वचा मिल सकती है। पपीता के सफाई गुण त्वचा को शुद्ध करने में मदद करता है। इसमें पपीन और अल्फा हाइड्रॉक्सी एसिड जैसे एंजाइम होते हैं, जिनमें मृत कोशिकाओं को भंग करने और अशुद्धियों को दूर करने की क्षमता होती है, जिससे त्वचा चमकदार हो जाती है।
आप इससे फेस पैक भी बना सकते हैं। अपने चेहरे पर, पपीता की त्वचा के अंदरूनी हिस्से को रगड़ें इसे सूखने दें और फिर अपने चेहरे को ठंडे पानी से धो लें।
4030
people found this helpful
Asked for female, 30 years old from Bangalore
Bachelor of Medicine & Bachelor of Surgery, M.S Obstetrics & Gynecology
Gynaecologist, Chandigarh
Dear user, You should take medicine only once your doctor advices. Duphaston is safe to take but still with your doctor's prescription. Regards.
1
person found this helpful
View All Feed
Near By Doctors

MD - Homeopathy, BHMS
Homeopath
Dr Palsule's Homoeopathic Consultancy,
Book Appointment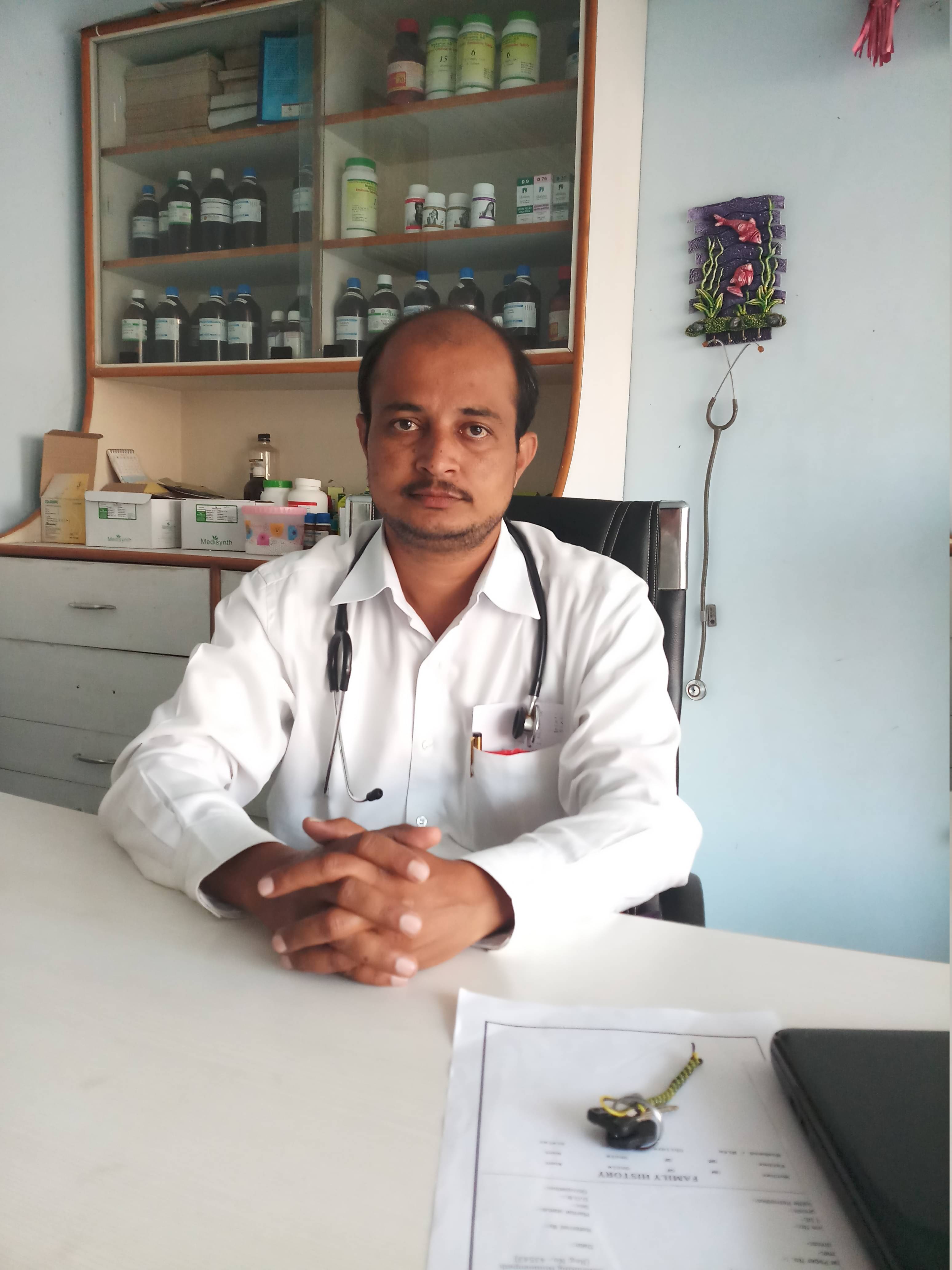 International Academy of Classical Homeopathy, BHMS
Homeopath
Nirmal Homeopathic Clinic,
Book Appointment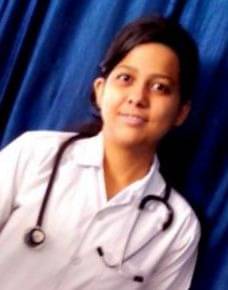 BHMS, MD - Homeopathy
Homeopath
Dr.Amruta's Homoeopathy World - Homoeopathic Clinic,
Book Appointment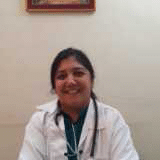 BHMS
Homeopath
Dr Anita's Acupuncture & Acupressure Clinic,
Book Appointment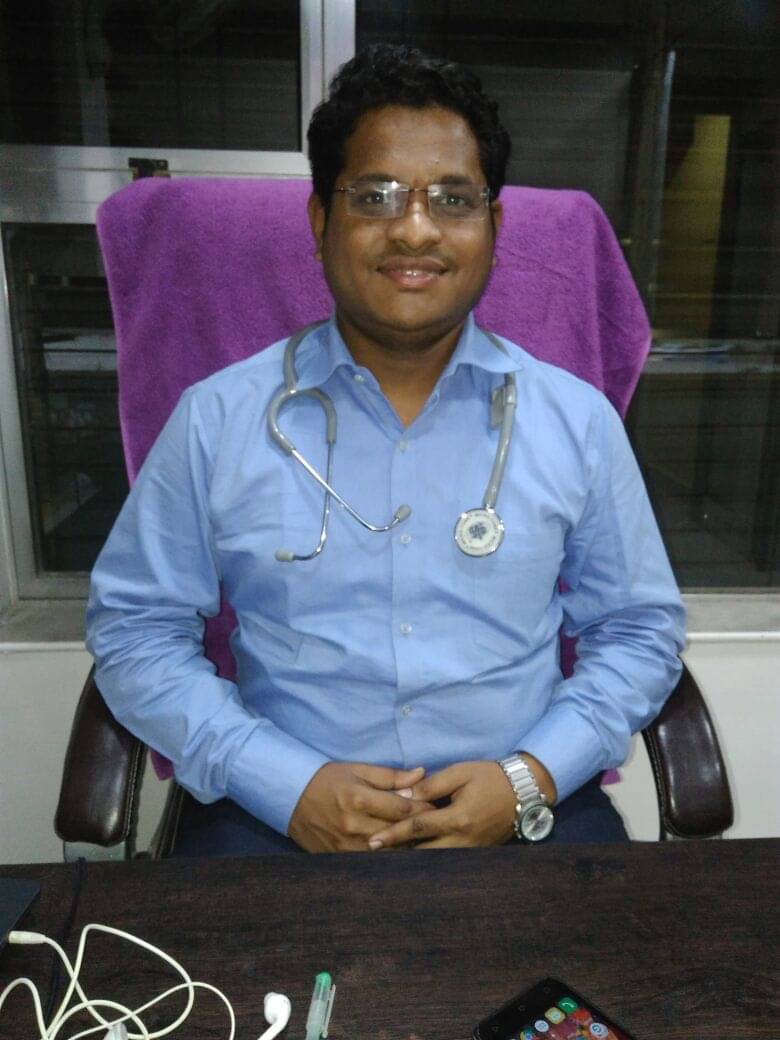 MD Homoeopathy, Post Graduation Homoeopathy, London, DIACH, BHMS
Homeopath
Dr Waphekar's Homoeopathic Clinic,
Book Appointment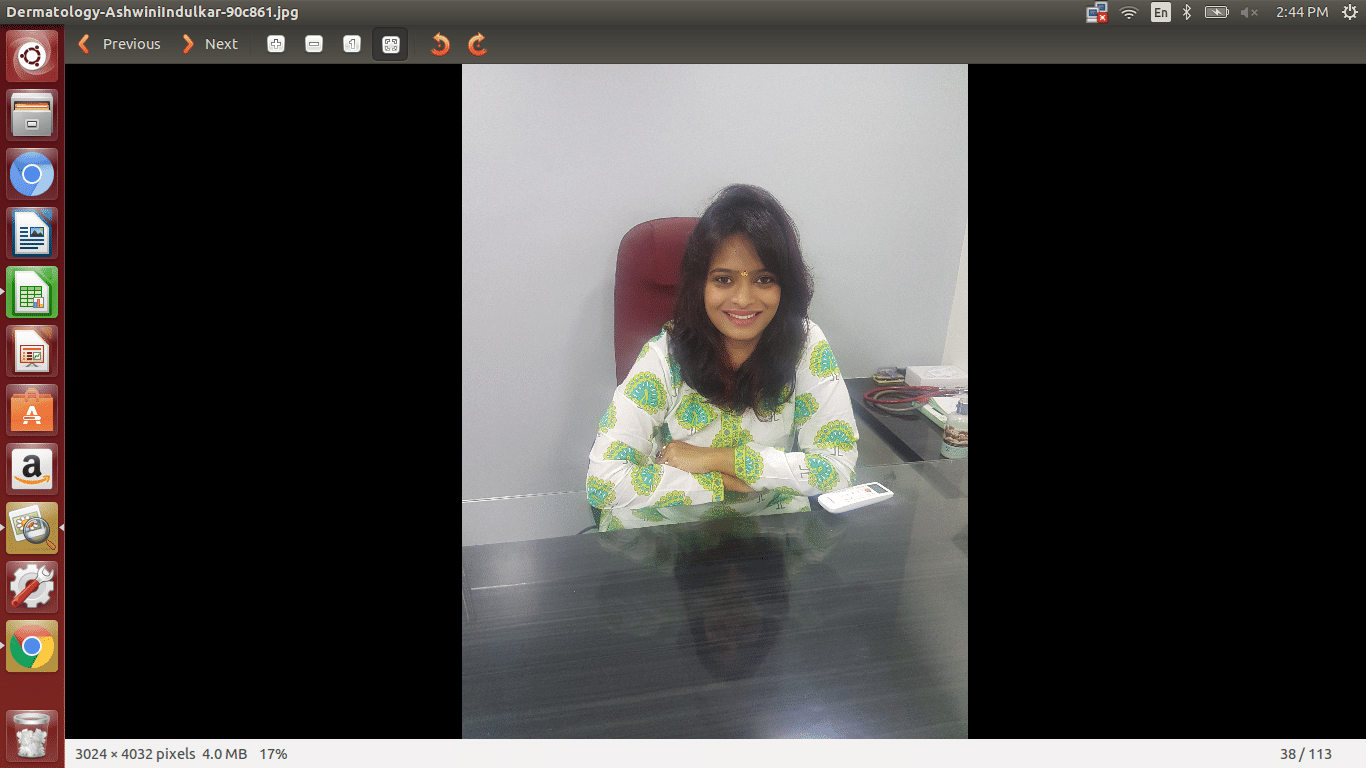 Diploma In Cosmetology, Trichology & Skin Aesthetics, B.H.M.S, PG Diploma In Clinical Cosmetology (PGDCC)
Homeopath
Dr Ashwini Indulkar's REVHIVE Clinic,
Book Appointment