Personal Statement
He is the Medical Director of Orchids Breast Health Centre, which is a Pioneers breast health care in Pune, Orchids Breast Health offers a full range of state-of-the-art breast health se...
...more
He is the Medical Director of Orchids Breast Health Centre, which is a Pioneers breast health care in Pune, Orchids Breast Health offers a full range of state-of-the-art breast health services designed to ensure the best possible experience for each of our patients.By preparing individualized treatment plan for every patient, providing them with an uplifting environment and using the most advanced equipment available, our team strives to provide the ultimate standard of care and clinical excellence.Open to women with all forms of breast conditions, of all age groups, from all strata of the society, we provide wholesome care to our patients right from the diagnosis to post-treatment care. For his contributions to fighting Breast Cancer in India, Dr.C.B. Koppiker has been widely felicitated by numerous recognitions and awards by his medical peers as well as by various social organizations
More about Dr. Chaitanyanand B. Koppiker
Dr.C.B.Koppiker is also a leading expert in India on advanced breast biopsy techniques such as vacuum-assisted, mammotome and stereotactic. To train aspiring breast surgeons in this rapidly evolving standard-of-care surgery, Dr.C.B.Koppiker has established an "International School of Oncoplastic Surgery" in Pune. University of East Anglia, UK has appointed him as a visiting faculty for its UK-based Mastership Program in Oncoplastic Surgery and as a regional convener for the Asia-based M.Ch Program in Breast Oncoplasty. Dr C.B. Koppiker is also a distinguished faculty of the School of Oncoplastic Surgery, USA and is regularly invited as a training mentor in several national and international workshops in Breast Oncoplasty. Dr. C.B.Koppiker is the Founder and Managing Trustee of Prashanti Cancer Care Mission (PCCM)- a non-profit organization in Pune. PCCM is active in providing affording medical care, freeships, breast cancer awareness, community screening, patient rehabilitation and counseling to cancer patients in Pune and surroundings.
Info
Education
MBBS Bachelor of Medicine and Bachelor of Surgery - University of Pune - 1982
MS - General Surgery - University of Pune - 1986
Languages spoken
English
Hindi
Marathi
Awards and Recognitions
Citation from Kanara Saraswat Association, Bombay for exemplary community service
Rotary Citations for Excellence in Breast Cancer diagnosis and treatment
Nominated as "Maharashtrain of the Year" by Lokmat Newspaper
...more
Recognition of Breast Research Unit at Orchids Breast Health Centre by Council of Scientific and Industrial Research, Government of India
Citadel Honours for 'Outstanding contribution in the field of Medicine in Pune City'
Remarkable achievement award by the Lavasa city for social work
Times Of India award as "Health Icon" for Pune for excellence in Breast Care
Nominated as one of the ten citizens in Pune for the title 'PUNE HEROES' by Pune Mirror, a leading newspaper by Times Group
Recognition of Breast Research Unit at Orchids Breast Health Centre by Council of Scientific and Industrial Research, Government of India
Professional Memberships
American Society of Breast Diseases
ISO
ISMPO
Association of surgeons of India
Indian Medical Association
Location
Book Clinic Appointment with Dr. Chaitanyanand B. Koppiker

Flat Number-1/2, Kapilvastu, Next To Ratna Memorial Hospital, Senapati Bapat Road

,

Pune
Get Directions





Services
Submit Feedback
Submit a review for Dr. Chaitanyanand B. Koppiker
Your feedback matters!
Write a Review
Patient Review Highlights
"knowledgeable"
4 reviews
"Very helpful"
2 reviews
Reviews
Payal Sharma
Jun 21, 2018
I found the answers provided by the Dr. Harpreet to be very helpful, practical and sensible. Was very much useful
Verified
Nov 18, 2018
Nice
Feed

MBBS Bachelor of Medicine and Bachelor of Surgery, MS - General Surgery
Chemotherapy can be frightening, and the very thought of going through it can be an ordeal for most people. Many resources and tips can be used to minimize the discomfort and lessen the burden. Let us have a look at a few of these:
Support network: Chemotherapy can be physically daunting and more than the treatment a person needs all the emotional and moral support he/she can get. Have friends and family always by your side. You can have peace of mind when there is a person you can trust and bank upon in taking care of you.
Discuss the medication with your oncologist: Before understanding the treatments have a detailed discussion about the current medication you are undergoing, as this may hamper the chemotherapy treatment. The dosage has to be adjusted accordingly.
Keep the body hydrated: Your body gets dehydrated on the day of the treatment. Please ensure that the body is properly hydrated and plenty of fluids are there in the body.
Be comfortable: Taking chemotherapy can have an effect on your morale. Hence make sure that you are keeping yourself occupied with books and games or your favourite music to while away the time.
Wear comfortable clothes: This makes all the difference in the treatment as having loose fitting clothes can relieve pressures in your mind. Always choose clothes that you are comfortable in.
Ask questions: Chemotherapy treatments can and will cause side effects. Hence ask and keep yourself updated as much as possible. More importantly, after the treatment ask questions on the possible recuperation period and how best to go about it.
Symptoms of nausea and vomiting: It is natural that most of the patients feel light headed or have a vomiting sensation when undergoing the treatment. Always make sure that the doctor or the nurse knows about it. Make yourself as comfortable as possible. Some medications to prevent nausea can be had along with the chemotherapy drugs.
Avoiding infection: Chemotherapy affects the immune system of the body. Hence it can get easily susceptible to diseases. Have general cleanliness around your surroundings. Avoid crowds if possible and keep your hands always clean and wear clean, comfortable clothes that don't stick to the body.
Right diet: Chemotherapy makes you prone to weight loss. Hence having the desired nutritional levels is mandatory. Consult a dietician and eat healthy. It is not advisable to gain weight either during or after chemotherapy.
Adequate Rest: Our body needs all the rest that it can get when undergoing chemotherapy. Make sure that the body gets proper sleep and is relaxed. You can try for meditation and simple yoga exercises that can help in rejuvenating the body.
Chemotherapy treatment can be emotionally daunting. Having a few precautions like the ones stated above can make all the difference in how successful we are in coping with it.
3318
people found this helpful

MBBS Bachelor of Medicine and Bachelor of Surgery, MS - General Surgery
Cosmesis refers to the preservation, restoration of a body part in it's original form. Breast cosmesis is an important aspect and an endpoint of breast conserving therapy. The surgeons who carry out surgeries related to breast removal or upliftment, need to be precise in getting the other breast in exact shape to maintain symmetry. Their next priority is to make everything look good in the process.
Cosmesis plays a critical role in a woman's physical and emotional recovery. Being fully treated and getting themselves out of danger is always the first priority but once women are out of danger, they would obviously be concerned about their looks, hence good cosmesis is a necessity.
Factors Affecting Good Cosmetic Outcome
Cosmetic outcome which follows the breast-conserving surgery is dependent on various factors like:
Location of the lump or tumor
Weight of the specimen excised upon,
Number of surgical procedures followed,
Volume of breast operated upon,
Length of scar
Adjuvant treatment in the form of chemo or radiotherapy followed after the surgery
Though the best method to assess good cosmesis in breast cancer surgery is still not clear but there are certain objective and subjective methods in combination, known to give a fairly good assessment of cosmesis.
Methods and materials involved to determine good cosmetic outcome
The general methods followed to ensure good cosmesis are Breast Retraction Assessment (BRA) and percentage Breast Retraction Assessment (pBRA). These are the objective measurements of the amount of breast retraction, determined primarily by comparing positions of nipple in relation to the sterna notch between the treated breast and contralateral breast.
The pBRA technique has been proved to have low intra and interobserver variability. Lower values of percentage Breast Retraction Assessment have been shown to correlate with improved cosmetic outcomes, hence making percentage Breast Retraction Assessment a reliable and an objective measure of cosmesis.
How is cosmetic assessment generally done?
In a particular case, evaluation of cosmesis was done before treatment, around 6-8 weeks post-treatment, 3-4 months post treatment, 6-8 months post-treatment, then every 6 months period for next 4-5 years and finally the assessment was down to yearly basis. The qualitative evaluation of cosmesis involved comparing treated breast with the untreated breast using the rating system.
The global cosmetic result, appearance of the scar made due to surgery, breast size, breast shape, colour of the skin, location of the areola and nipple and shape of the nipple and areola. All these were scored on a 4-point scale,
Excellent result with no difference
Good result with slight difference
Fair result with moderate difference
Poor result with huge difference

Physical measurements to calculate Breast Retraction Assessment and percentage
Breast Retraction Assessment were taken in a live example, while patients were in a seated position with both arms at the side of the body. Both the assessments were determined prior to the treatment as well as at the follow-up. As Percentage Breast Retraction reports retraction in terms of percentage, so it was used for analysis. On each occasion both the patients and physician reported the perceived cause of cosmesis as mainly because of radiation, surgery, unknown or no significant change.
3274
people found this helpful

MBBS Bachelor of Medicine and Bachelor of Surgery, MS - General Surgery
Dear lybrate-user, If you have a lump in your breast, kindly get it tested by doing Ultrasound. The test should be done 10 days before and after the periods.

MBBS Bachelor of Medicine and Bachelor of Surgery, MS - General Surgery
Dear lybrate-user, Removing full breast is not the only solution. There are multiple solutions for this. Oncoplastic surgery is one of the solution, as Oncoplastic surgery combines the latest plastic surgery techniques with breast surgical oncology.
1
person found this helpful

MBBS Bachelor of Medicine and Bachelor of Surgery, MS - General Surgery

MBBS Bachelor of Medicine and Bachelor of Surgery, MS - General Surgery
Dear lybrate-user, Please get Ultrasound done to rule out breast cancer. The symptoms you mentioned can also be of breast cancer so please get tested.

MBBS Bachelor of Medicine and Bachelor of Surgery, MS - General Surgery
The cancer which forms in the cells of the breasts is breast cancer. It is one of the most common forms of cancer to affect women after skin cancer. Support for breast cancer awareness and proper funding for research on the issue has ensured that proper awareness is created for getting it diagnosed properly and then carry out the treatment in an appropriate manner. Fortunately, due to the fact that people all around have become aware of how cancer occurs, what are symptoms which they should be aware of and then for the doctors, what should be the ideal way for exact diagnosis, so that they can treat patients and help them recover, survival rates have increased dramatically and thus number of deaths associated with it is on the decline.
Types of breast cancer
There are different types of Breast Cancer, some are more common than others. Some of the most common types are detailed below:
Invasive ductal carcinoma: This type of breast cancer starts in a duct of the breast and grows into the tissue surrounding it. It is one of the most common forms of breast cancer. Around 80% of invasive breast cancers are invasive ductal carcinoma.
Invasive lobular carcinoma: Invasive lobular carcinoma begins in the milk producing glands of the breast and spreads all around with time.
Now let's take a look at some of the less common types of breast cancer:
Mucinous carcinoma: The mucus producing cancer cells generally give rise to mucinous carcinoma.
Inflammatory breast cancer: When a woman suffers from inflammatory breast cancer, the skin of the breast would appear red and she would feel warm. The changes occur because the cancer cells block the lymph vessels.
Paget's disease of the nipple: This type of cancer begins in the ducts of the breast, getting spread to the nipple and the region surrounding the nipple. Women affected by this type of cancer can easily notice crusting and reddish tinge around the nipple.
Signs & symptoms of breast cancer
After having looked at the different types of breast cancer, let us now come to the main topic of discussion, the signs and symptoms of breast cancer.
The different signs and symptoms of breast cancer are discussed below:
A change in size or shape of the breast
A lump or if an area feels thicker in comparison to the rest of the breast, then it's a clear indication of cancer.
A woman could feel that there is chance of breast cancer, if the texture of the skin changes.
There will be a reddish tinge or rash on the skin or the area around the nipple, to suggest that breast cancer is a possibility.
If you realize that liquid is oozing out from the nipple, even without getting it squeezed, then that is also a clear symptom for cancer.
If you feel that area either in the armpit or around the collarbone, is swollen, it's a signal for breast cancer.
3036
people found this helpful

MBBS Bachelor of Medicine and Bachelor of Surgery, MS - General Surgery
Dear lybrate-user, Please get Ultrasound done and visit a Breast Specialist. Sometime lumps are non-cancerous & sometimes they can be cancerous also, so to rule out cancer please get your ultrasound done.

MBBS Bachelor of Medicine and Bachelor of Surgery, MS - General Surgery
Breast Reconstruction refers to a surgical procedure used for restoring a woman's breast to a normal shape and size, either after mastectomy, which involves removal of entire breast or after lumpectomy, when a part of the breast is removed. The reconstruction is done by using a patient's own tissue or by using implants.
Breast Reconstruction is considered to be an integral part of the healing and recovery process but it's not an ideal option for everyone. The most important thing is that the reconstructive efforts should not cause interference or complicate breast cancer treatment.
When is breast reconstruction done?
Breast Reconstruction can be done at different times, mainly depending on what would ideally work for a particular situation of a candidate affected by cancer. It is generally conducted at the same time as mastectomy surgery, which involves removal of entire breast. This is known as immediate reconstruction. Right after the removal of breast by the breast cancer surgeon, reconstruction is conducted by the plastic surgeon, either with tissue from any other location on a woman's body or with an implant. Only one surgery is required to get all these things done.
Immediate reconstruction is not always possible if additional treatments such as chemotherapy or radiation therapy is required. Under those circumstances, a surgeon would recommend that one should wait till all these treatments are finished before going ahead with the reconstruction. A patient might also get recommendation, wherein a surgeon might opt to conduct partial reconstruction and conduct the other part after chemotherapy.
Factors influencing the timing of reconstruction
Stage of Cancer: Stage I or stage II breast cancer patients who choose mastectomy, where they prefer removal of entire breast, are less likely to require radiation or any other treatment. These candidates are ideal for immediate reconstruction. In case of stage III or stage IV patients, for whom radiation therapy is mandatory due to the size of the cancer, doctors might recommend to delay reconstruction till all other cancer treatments are completed.
Facilities or availability of experts in a particular area: Women might look to delay reconstruction till they find surgeons with expertise in this field. Otherwise it's a risky proposition.
Time for making a decision: The time a woman takes in order to take a decision regarding mastectomy or lumpectomy is a major factor which influences, when exactly the reconstruction surgery would be conducted. Thinking long-term is always desirable than to opt for something which would only give you relief for a short duration.
Overall health: If a woman has diabetes, circulatory problems or any other disorder, the doctor might want her to recover completely from entire breast removal process, before going for reconstruction.
Risks associated with breast reconstruction
Breast Reconstruction Risks are mainly dependent on existing medical problems of patients. Patients would be at high risk for complications if they have diabetes, excess body weight and high blood pressure. Women who have had lumpectomy and radiation therapy done to their chests, are also prone to high risk for complications. In case you have a concern or query you can always consult an expert & get answers to your questions!
2956
people found this helpful

MBBS Bachelor of Medicine and Bachelor of Surgery, MS - General Surgery
Breast Cancer is a type of cancer which develops in the cells of the breasts. It is second most common form of cancer after skin cancer, among women in the United States of America. As there has been an increase in the support for breast cancer awareness and proper funding for research has helped to make advancement in the diagnosis of the disease and also in the treatment options. As people and doctors have become more aware of what leads to breast cancer, the precautions which women should consider taking so that they can prevent themselves from getting affected by the diseases and the types of treatment to be followed by the doctors, so that they can put women on the path to recovery, the deaths associated with the disease have come down.
So, even if somebody is diagnosed with cancer, their chances of survival are extremely high nowadays. Before going into the causes of breast cancer, let's take a look at some of the symptoms which act as indications to suggest that there is a possibility of women getting affected by breast cancer.
Causes
Medical science, technology has advanced to a great extent and there has been campaigns on breast cancer awareness. Despite all the progress, still doctors are not clear as to why do cancerous cells in the breast begin to multiply at abnormal rates from time to time. There are certain factors due to which this happens. Let's discuss in detail:
Age: Age is a big factor behind breast cancer. As women grow older, chances of them becoming prone to developing cancerous cells in the breasts grow. Unfortunately, age is something beyond anyone's control.
Medical history: Medical history plays a big role in breast cancer occurring in women. If a woman has had cancer in one breast, chances are high that she would develop cancerous cells in her other breast as well.
Family history: Another big factor behind a woman getting plagued by the dreadful disease of breast cancer, is the history of her mother, sister or daughter have already been engulfed by the disease.
Being exposed to radiation: Exposing yourself to radiation treatments would always increase the chances of getting affected by breast cancer.
Obesity: Being overweight is never a good thing. A whole lot of problems occur due to this, cancer being one of them.
In case you have a concern or query you can always consult an expert & get answers to your questions!
3138
people found this helpful
View All Feed
Near By Doctors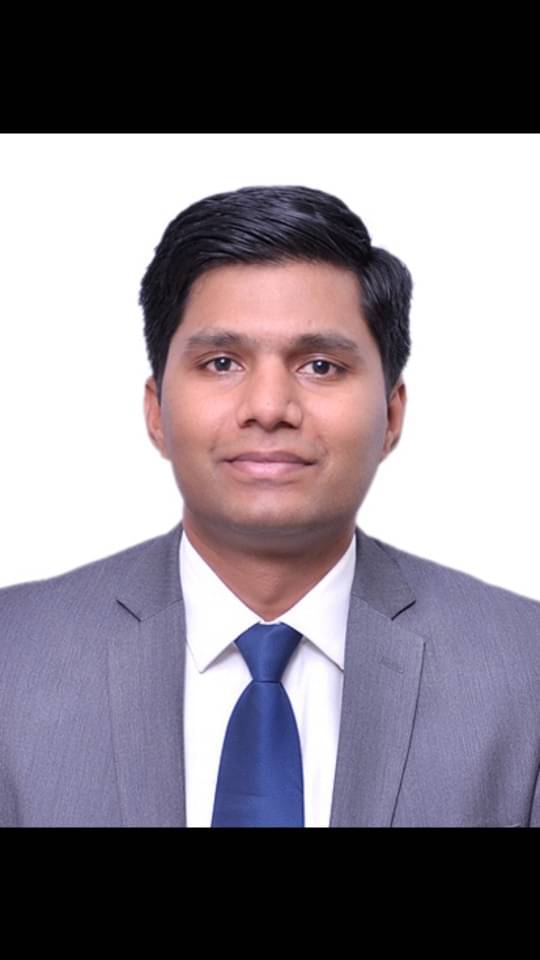 M.Ch - Surgical Oncology, MS- General Surgery, MBBS, Fellowship in Advanced Laparoscopy in Oncology
Oncologist
Book Appointment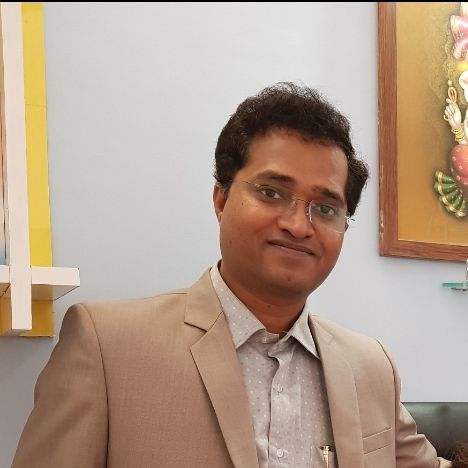 MD - Radiothrapy, MBBS
Oncologist
Aditya Birla Memorial Hospital Chinchwad,
Book Appointment