Personal Statement
I want my patients to understand , evaluate and then decide which of the available option they would like to choose, for that a complete explanation is provided.
...more
I want my patients to understand , evaluate and then decide which of the available option they would like to choose, for that a complete explanation is provided.
More about Dr. Arunesh Dutt Upadhyay
Dr. Arunesh Dutt Upadhyay has completed his MBBS from the Armed Forces Medical College Pune (AFMC). Following which, he served as a Medical Officer in the Indian Air Force for 29 Years, retiring as a Group captain. During his tenure, he was deputed to United Nations Peace Keeping force for two tenures during which he served in the Democratic Republic of Congo. With an MD in Aerospace Medicine from the prestigious Institute of Aviation Medicine, Bangalore, he is one of the 16 doctors in the country authorized to conduct annual and biannual medical examination of commercial pilots as per the Directorate General Civil Aviation Rules. His extensive experience as a Doctor is evident in his friendly and nonalarmist approach towards patients health conditions. Maintaining an approach of complete transparency, inclusion, and explanation of the disease process, he provides suggestions on the possible solutions. Thus ensuring comfort level of the patient during and after consultation. He restricts his number of appointments so that he can spend adequate time interacting and examining the patient. Extremely proficient as a Physician he is very reliable for first consultation for the right direction of treatment or for a second opinion to get a complete explanation of what has been happening and what other alternatives, especially as a Rheumatologist, Diabetologist, for conservative /preventive Cardiology, Chronic Pain/ Headache/ Backache and management Chronic disease and Infectious disease treatment, makes him a go to Physician..
Info
Education
MBBS - Pune University - 1986
MD - Aerospace Medicine - Institute of Aerospace Medicine, Bangalore University - 1993
Eular Certification in Rheumatology - EULAR - 2000
Languages spoken
English
Hindi
Awards and Recognitions
Commandation by Air Officer Commanding in Chief WAC IAF
United Nation Peace Keeping for Deputation as Doctor
Commandation by Chief of Air Staff
Professional Memberships
Indian Society of Aerospace Medicne
Maharastra Medical Council
Location
Book Clinic Appointment with Dr. Arunesh Dutt Upadhyay
Road Number 13E, Adarsh Colony, Tingre Nagar, Landmark: Near Airport,

,

Pune
Get Directions
Consult Online
Text Consult
Send multiple messages/attachments. Get first response within 6 hours.
7 days validity
•
₹300 online
Consult Now
Phone Consult
Schedule for your preferred date/time
15 minutes call duration
•
₹500 online
Consult Now
Video Consult
Schedule for your preferred date/time
15 minutes call duration
•
₹500 online
Consult Now
Services
Submit Feedback
Submit a review for Dr. Arunesh Dutt Upadhyay
Your feedback matters!
Write a Review
Patient Review Highlights
"Very helpful"
41 reviews
"knowledgeable"
19 reviews
"Sensible"
5 reviews
"Well-reasoned"
9 reviews
"Professional"
10 reviews
"Helped me impr..."
1 review
"Thorough"
5 reviews
"Caring"
8 reviews
"Inspiring"
2 reviews
"Prompt"
4 reviews
"Practical"
3 reviews
"Saved my life"
1 review
Reviews
Hariaksa
Jan 27, 2017
I was diagnosed with hemorrhoids. I am so thankful to Dr Arunesh Dutt for giving me the best advice and I am now finally able to get back to my normal self. I saw his advertisement in newspaper and that is how we referred him. I am amazed that he is such a sweet doctor, even though he is so busy all the time.He doesn't just randomly prescribes medicines, but first properly diagnoses the problem. The overall atmosphere in the Prudent International Health Clinic is very soothing.
Anirudh
Mar 8, 2017
Dr Arunesh Dutt Upadhyay is well aware about innovative techniques to treat problems. All the staff members were very helpful. Not only he is very calm and composed, but is also a very understanding doctor. I was having very bad thoughts regarding my fungal infection. From quite some time i was suffering from pain, but never gave much importance to it. But later it became worse .Thnaks to Dr Arunesh Dutt Upadhyay for the fungal infection treatment.
Samiksh
May 5, 2017
Someone from the office, referred us DR. Arunesh Dutt Upadhyay. I am amazed that he is such a sweet doctor, even though he is so busy all the time. He definitely is aware about the latest and advanced ways to treat serious cases. I was shocked to experience the symptoms of diabetes. he takes very nice care of me, i never fell that I am in Prudent Clinic. It's been more than a year now, and I have noticed considerable change in myself.
Pratik
Aug 26, 2017
Even though I was fit and fine, it was shocked when I got to know that I have masturbation addiction. During the treatment, Dr Arunesh supported me a lot. They took very nice care of me, i never felt that I am in a Prudent Health Clinic. He is so pleasant to talk to and always ready to answer the doubts. Thanks to him for the xepert care and guidance.
Hiteshree
Jun 1, 2017
I was in pain due to my headache , One of my friend suggested to consult Dr Arunesh. He is very patient with all his patients. During the complete headaches treatment program he always supported and motivated me. They took very nice care of me, i never felt that I am in a Prudent Health Clinic.
Avinashi
Jun 14, 2017
I was having this stomach pain, but the symptoms were not very visible. I am so much benefitted with Dr Aunesh treatment, that i am perfectly fine now. Over the period of time the stomach pain treatment has helped me a lot. He is so pleasant to talk to and always ready to answer your doubts.
Rahul
Aug 18, 2018
I found the answers provided by the Dr. Arunesh Dutt Upadhyay to be prompt, professional, caring, well-reasoned and very helpful. Submitting the feedback after months but totally satisfied with the online consultation by Dr. ARUNESH UPADHYAY
Aryana
Jun 4, 2017
Thanks to Dr Arunesh for treating my thyroid disorder. My condition was degrading day by day but after consulting him, I am perfectly fine. I thank him for providing me the best suitable treatment. I am glad that I chose to consult him.
Kranthi Kumar
Oct 31, 2017
I found the answers provided by the Dr. Arunesh Dutt Upadhyay to be very helpful, well-reasoned, sensible and practical. Very experienced and has vast indepth knowledge. Provides right medication and avoids unwanted tests.
Asim Hussain
Oct 6, 2017
I found the answers provided by the Dr. Arunesh Dutt Upadhyay to be very helpful. Excellent support. The doctor is a gem of a person. Very quickly he understands the issues highly recommend
Shivani Chakankar
Oct 25, 2017
It was really nice meeting you sir. Your interaction with us was really very nice. You actually relieved my tension. So thank you sir!
Shrikar Narwade
Sep 11, 2017
He is very friendly and we got to know exact reason of headache instead of going for further tests and spending money on that.
Prathap
Apr 2, 2018
Dr. Arunesh Dutt Upadhyay provides answers that are saved my life. Iam realy sory sir.....thank you sir your explication.
Bipin
Aug 23, 2017
I found the answers provided by the Dr. Arunesh Dutt Upadhyay to be very helpful. Thanks sir for your answer
Roushan Boruah
Jul 10, 2017
I found the answers provided by the Dr. Arunesh Dutt Upadhyay to be very helpful. Advice is quite helpfull
Shereef
Sep 27, 2016
Dr. Arunesh Dutt Upadhyay provides answers that are professional. Share feedback in your own words...
Sujoy Chowdhury
Nov 28, 2016
Dr. Arunesh Dutt Upadhyay provides answers that are very helpful. THANKS
Verified
Mar 29, 2018
very very good. I suggest you must consult him without going any where
Verified
Aug 25, 2017
Great treatment, very well advised
Verified
Oct 26, 2018
I Liked It And Will Experience
Deepu
May 5, 2018
Very Good Experience
Verified
Dec 8, 2018
Wonderful
Feed
MBBS, MD - Aerospace Medicine, Eular Certification in Rheumatology
Blisters can be a very major inconvenience. Though it seems to be a good idea to pop a blister yourself as it can otherwise cause distraction or may be uncomfortable and unsightly, puncturing it often does more harm than good. Here are a few ways mentioned about how to treat blisters. Read on more to find out all about it.
1. For a Blister which has not popped
a) Try not to pop the blister as the pus if spread can affect other areas
b) Leave the blister uncovered or cover it with a loose bandage
c) Avoid putting pressure on the area of the blister. If the blister has appeared in areas where applying pressure is unavoidable like for example at the bottom of the foot, put mole skin around the blister in a circular fashion such that the mole skin gets the shape of a donut.
2. For a blister which has been popped
a) Wash the area where the blister appeared gently with warm water. Apply gentle soap in the area as well to disinfect the region. Do not by any chance use alcohol, hydrogen peroxide or iodine in the area as it would cause complications.
b) Smooth down the skin flap which remains after the blister pops.
c) Apply antibiotic ointment in the affected area to prevent infections
d) Cover the region loosely with help of a sterile bandage or gauge.
3. When to drain a blister
a) For blisters which are painful, large or in awkward spots, it is better to drain them. Be careful and cautious while draining the blister and follow the below mentioned tips.
b) Wash the area where the blister has appeared.
c) Take a needle and sterilize it with alcohol and water.
d) Make an incision at the edge of the blister and carefully squeeze out the pus.
e) Wash the blister again and pat dry. Do not remove the skin flap which remains there after draining.
f) Smoothen the skin flap and apply antibiotic ointment in the region.
g) Wrap it up with a loose sterile bandage or gauge.
4. Follow up
a) Change the bandage on a regular basis, whenever it is wet or dirty.
b) Consult a doctor immediately if signs of infections like red streaks around the affected region, fever, or accumulation of more pus occur.
However, for blisters which have formed due to spider bites, chicken pox or such consult a doctor first.
In case you have a concern or query you can always consult an expert & get answers to your questions!
6303
people found this helpful
MBBS, MD - Aerospace Medicine, Eular Certification in Rheumatology
Polio is a virus that has the potential to infect any parts of the body including, but not limited to nerves and muscles. Primarily there are 3 types of polio namely, non-paralytic, spinal paralytic and bulbar. This disease shows minimal to no symptoms in more than 90 percent of the cases. 5 percent of the cases can show symptoms such as nausea, diarrhea, vomiting, sore throat and abdominal pain. Polio is a communicable disease and can cause massive damage if a proper dosage is not taken. It can spread through air, physical contact with an infected person, coughs etc.
Polio can cause paralysis: Polio has a far-reaching permanent effect on the body. It can cause paralysis on any of the limbs leading to permanent disability. This severely alters a child's life. The far-reaching consequences of the virus can only be negated through vaccination.
Weak muscle: Polio can result in weak muscles, respiratory problems and loss of reflex. If the breathing muscle collapses, it can result in the death of a person. Any of the above-mentioned symptoms can lead to weak body development altering the fate of a child.
It can spread fast and quick: Polio spreads very fast through the air, physical contact, saliva and water. It not only affects a single life but put millions at risk of the disease. A 1916 outbreak of the disease killed 6000 people in the United States and left several thousands of people disabled.
It reduces the risk of infection: 3 dosages Polio vaccination under the age of 6 can save a baby from getting polio in future. The body successfully creates polio antibodies from the vaccines and gets enough ammunition to fight it if the virus attacks it in future.
Social responsibility: Massive amount of awareness campaigns have been run by countries all over the world to permanently eradicate polio from the face of the earth. As per the latest reports, only 3 countries are reported to have babies affected with polio; Afghanistan, Pakistan and Congo. It is, therefore, a social responsibility to take part in the mission of removing polio from the face of the earth once and for all.
Save future generation: Although polio is not known to be a disease which passes through heredity, there still lies a chance for the future generation to get this disease. In order to negate that from happening, it makes sense to get the vaccines on time.
Give your kid a head start: Every kid deserves to have an equal amount of privileges like others. One small mistake on part of the parents can heavily cost a child's future. In order to make sure your kids grow up with any apprehension of polio, it is very important to treat them with polio vaccines.
In case you have a concern or query you can always consult an expert & get answers to your questions!
7033
people found this helpful
MBBS, MD - Aerospace Medicine, Eular Certification in Rheumatology
The most dreadful part of going to work and coming back home is getting stuck in a traffic jam. Whether you're driving yourself or being driven home, a traffic jam can sap your spirits and make you feel tired even though you're not really exerting yourself. According to a recent study, these traffic jams not only increase your stress level, but also make your body susceptible to cancer.
Yes! They can be a major reason behind your ill health
Bumper to bumper traffic that moves at snail pace can be very stressful, especially if you have to get somewhere at a particular time. The irritation of not being able to move at your desired pace adds on to the million other things going on in your mind. The body reacts to stress by increasing blood sugar and blood pressure levels. Long-term stress can lead to digestive problems, fertility issues ad a weakened immune system, which makes the body vulnerable to other diseases and infections. Stress can also lead to the development of behavior like smoking, drinking and overeating which can increase a person's risk of cancer.
Pollution levels are highest at traffic signals and at traffic jams. This is because, at a busy intersection, cars go through various stages such as accelerating, braking and idling in a restricted space. Each of these actions are accompanied with emission of toxic gases and fine particles of matter which concentrate in an area and take longer to disperse. Contrary to popular belief, people in cars can be more affected by these pollutants than pedestrians. This is especially true in case where people have their windows up and fans on as the fans suck in the polluted air leading to a buildup of toxic gases inside the car. When these gases and particulate matter is inhaled, they get stuck in the nose and throat and are absorbed into the bloodstream. Long-term exposure to this can have serious negative effects on the body leading to higher risk of cancer. To avoid this, ensure that the AC setting of your car or fan is set to only circulate air inside the car without drawing in polluted air from outside.
Also, try and find ways to avoid traffic jams. If your office allows, maybe you could try changing your timing a little. Experiment with routes. Often the inner roads have more twists and turns but much less traffic. If you wish to discuss any specific problem, you can consult a General Physician.
6472
people found this helpful
MBBS, MD - Aerospace Medicine, Eular Certification in Rheumatology
The lack of red blood cells or hemoglobin in the blood is termed as Anemia. You may also be diagnosed as anemic is your red blood cells do not have a high enough hemoglobin count. Since hemoglobin is responsible for the amount of oxygen in our blood, being anemic results in a decreased flow of oxygen in the blood.
There are 5 different types of anemia. These are:
Iron deficiency anemia: When the iron levels of the blood are lower than normal.
Sickle cell anemia: When the red blood cells are shaped like a 'sickle' and hence more fragile. This is an inherited condition.
Thalassemia: When the body does not produce enough red blood cells or hemoglobin. This is also an inherited condition.
Megaloblastic anemia: When the blood does not have enough vitamin B12 and hence cannot transport hemoglobin through the body.
Hemolytic anemia: When the red blood cells are rapidly removed from the blood due to an infection, medication or disease.
Lack of oxygen can have a serious effect on the organs of the body. Hence the symptoms of anemia are also the effects of the disease.
Some of these are:
Lack of energy
Difficulty breathing
Abnormal heartbeat
Reduced attention span
Numbness of the hands and feet.
Anemia can also lead to a number of major health problems such as:
Heart disease: Anemia is directly linked to heart disease. When the blood carries less oxygen, the heart needs to work harder to pump it to the rest of the body. Thus, people who are anemic are at a higher risk of having a heart attack than a non anemic person. Anemia can also lead to arrhythmia or a condition where the person suffers from an irregular heartbeat.
Pregnancy complications: One of the first and most vital supplements prescribed to a pregnant woman is iron. Iron is essential not only for a healthy baby, but also for your own body. Anemia caused by a lack of iron can result in premature birth and a number of other complications at the time of pregnancy.
Increased risk of infections: Lack of oxygen in the blood can affect your immune system by lowering its ability to fight infections. This makes the body vulnerable to diseases.
Cognitive damage: Anemia in children can result in a greatly reduced attention span and weaken their memory. Sometimes, even when treated, this can result in permanent scarring and reduced IQ levels.
In case you have a concern or query you can always consult an expert & get answers to your questions!
6819
people found this helpful

MBBS, MD - Aerospace Medicine, Eular Certification in Rheumatology
MBBS, MD - Aerospace Medicine, Eular Certification in Rheumatology
Your hangouts with your loved ones more often than not are determined by the locales. And, when I say locales, in the modern urban context, flamboyant or not quite fancy cafes and eateries dominate your imagination. One of the most brazen consequences of such hangouts is the increased consumption of junk and oily food. In fact, for many of us, the idea of good times is inextricably linked to consumption of good food which inevitably reads as junk food. Junk food craving is something we are all culpable of. While most of us know about the health implications that junk food entails, we usually choose to elide over them for the sake of our hunger pangs. However, there are certain ailments that accrue from the intake of junk foods and which, if neglected, can lead to certain grave consequences.
Causes Diabetes- Diabetes is one of the most prevalent diseases in the contemporary times. Affecting people from all age groups, diabetes has assumed almost an epidemic stature. Junk food consumption is one of the most blaring causes of diabetes. These kind of foods are not only deficient in fibers but also the heavy oil content of the junk food misbalances your metabolism and spurs off other medical conditions like obesity.
Increases the chances of digestive malfunctions- Since the junk foods are usually fried in oil and are brimming with fats, they are most suited to disrupt the normalcy in the process of digestion. As they get deposited on the linings of the stomach walls, the production of acid gets increased, leading to diseases like GERD and IBS.
Causes kidney Diseases- Junk food addition is a scientifically proven vicious cycle. Most junk foods contain finely processed salts which stimulate enzymes, which turn disrupt the salt balance in your body. This results in a situation of hypertension in the body and affects the kidney functioning to a large extent.
Increases the risk of heart diseases- Junk foods are extremely rich in Trans fats which spike up the cholesterol levels in your blood. This excess potentially raises the risk of inflammation in the blood vessels and emerge as chronic threats to the normal functioning of the heart.
Leads to depression- Statistically, the largest proportion of junk food consumers is between the ages of 12 to 35. Consequently, this age group is also susceptible to the most rancid hormonal imbalances. Junk food, injects an abnormal quantity of salts in the body, thus affecting the hormonal levels. This makes them vulnerable to depressions and mood swings.
Memory and Learning Problems- Junk food rich in sugar and fat suppress the activity of a Brain Peptide called BDNF (Brain- Derived Neurotrophic Factor ) which ultimately lead to inflammation in the hippocampus area of the brain which is responsible for learning and memory formation.
Risk of Dementia- Unlike Pancreas insulin is also produced in the brain which carries the signals between the nerve cells and forming memories, but this process is hampered due to an increase in the level of insulin in the body and brain stops responding to hormones and become resistant thus increasing.
In case you have a concern or query you can always consult an expert & get answers to your questions!
8709
people found this helpful
MBBS, MD - Aerospace Medicine, Eular Certification in Rheumatology
Although this might come as bit of a shock for most of you, the habit of sitting, acquired or inherent can lead to a lot of physical complications. Even with adequate exercise, the practice or compulsion to sit for too long, more than six hours at a stretch to be scientifically precise, can prove to be fatal. Or in a sense, it can at least have a detrimental effect on your life span.
Studies have revealed that sitting in front of the television for an hour if you're above 25, can lessen your life expectancy by 22 minutes. The process might take effect sooner than you think, with the development of myriad complications such as type 2 diabetes, heart disease, various forms of cancer, digestive problems and other orthopedic disorders of the waist and backbone. This becomes precarious, especially for those affiliated to professions that facilitate no mobility or those leading a sedentary lifestyle by choice.
If you are engaged in a desk job which involves a lot of sitting around for long hours, you should be worried about the ills that come along with it. Besides ophthalmological disorders, obesity, painful and stiff joints, sitting can also induce further serious problems involving the heart. To avoid this, make sure you take regular breaks to get up and walk at regular intervals, a little bit of neck and stretching exercises that is affordable in the given space. Avoid sitting on your rear for more than half of the day at all costs.
Standing in a fully upright posture burns a lot of calories, so even simply standing after a period of prolonged sitting can prove beneficial. For instance, it is advisable to watch the last ten minutes of a show or match standing up. Evening walks and morning walks are a good practice to lessen the amount of time spent on the chair. Regular and habitual jogging or running regimens help in getting you out of the infamous couch potato syndrome. Make sure you sit in a correct and erect posture while working on the computer or watching the television. Avoid long hours of prolonged sitting in front of these devices at home, especially if you are already compelled to do so at office.
type diabetes
MBBS, MD - Aerospace Medicine, Eular Certification in Rheumatology
Almost all of us have experienced bloating, gas or an upset stomach. Yet some people experience this problem at a chronic level. Gas occurs in the stomach and intestines due to breakdown of food into energy. All of us pass gas, however some people do more than others. An average person passes gas 5-20 times a day.
An upset stomach can often cause problems and can be a difficult battle for many people. Although the symptoms of gas problems often relate to an improper diet, yet other factors may be also responsible.
Causes and Symptoms of Gas Problems
Swallowing air: The swallowed air which is not burped out, passes through the digestive system and is released through the opening of the anus. Hiccups can also occur if you have swallowed excessive air.
Diet: The reaction of different foods varies from one person to another. Also foods that lead to odorous gas may also vary from person to person. Yet, spicy foods and dairy products are the most common causes of gas. Example - Beans, cabbage, onions, radishes, eggs, carbonated drinks, sugar, packaged foods etc.
Medications: Certain medicines and supplements, including prescription drugs, can lead to gas problems and bloating. Further, medications which change the hormonal balance in the body can also cause bloating.
Medical problems: Certain medical conditions such as Irritable bowel syndrome or bowel obstruction can also lead to an upset stomach.
Common symptoms of gas problems include gas pain, cramping, bloating, diarrhoea and constipation. In the worst of cases, gas and bloating indicate colon cancer. Such people experience rapid weight loss, anaemia and blood in stools.

Treatment
Modifying your lifestyle, in particular your dietary practices, is essential to a healthy recovery.
4
people found this helpful
MBBS, MD - Aerospace Medicine, Eular Certification in Rheumatology
Upon reaching adolescence, children's bodies undergo several changes and so do their minds. It is then that their minds are most, as well as least impressionable. And the daunting question regarding the upbringing of an adolescent is how to treat their constantly changing behavior?
Here are some of the tantrums adolescents more commonly throw, and what should ideally be your approach to it:
Your child seems to hate you: It is very common for a phase of emotional exclusionism to prevail between 16-17 years of age approximately. And the worst thing you could do is heighten that emotion by returning the hatred. Make sure you're firm against any extremely unacceptable behavior, but at the same time, show them that you're there for them no matter what.
Electronic devices become the center of their attention: Whenever you want to have an earnest conversation with your children, their attention seems to be drawn solely to their phones and computers. They feel the need to be connected to their friends and all times. Ways to monitor that are by setting limit to the maximum hours spent on devices or making them pay their own bills, which will make them more responsible rather than splurging unnecessarily. Also, if your child is not entirely secluded from the family, it is probably best not to interfere all the time.
Ignoring the curfew: Your kids often stay out later than the set limit. But it is quite possible that your curfew is unreasonable when compared to other parents' curfew. Find out what the average time limit is; it may prevent your child from bearing a grudge against you. In case they still fail to respect your curfew, make sure you spill out to them what the consequences can be, like being grounded for a week. However, in certain cases, your child may be spending time doing nothing constructive, but away from home. There may be something else going on, find out what that is.
Being friends with the wrong people: Sometimes it might happen that you think some children do not have a good influence on your child, but you cannot say that directly because adolescents tend to get very defensive about their choice of friends. Unless the adolescent is doing something harmful with the friend, like using drugs, let him exercise his choice. Otherwise, don't hesitate from seeking professional help to counsel your child.
Being over-dramatic: Every emotion is heightened in your child and you cannot tell them that what they are whining or being overjoyed about are trivial, because that's their prime focus then. Let them realize on their own how irrational they sound or else you may risk spoiling your relation with them.
In case you have a concern or query you can always consult an expert & get answers to your questions!
6786
people found this helpful
MBBS, MD - Aerospace Medicine, Eular Certification in Rheumatology
Boiling water is considered to be one of the best methods of removing impurities present and making it fit for consumption. We all believe in boiling water before consuming it in any form, whether it is for drinking or to make a cup of tea, soup or any other hot beverage. But have you ever thought about the leftover boiled water? What do you do with it? Do you just throw it away or can you re-boil it and use it for making tea or soups?
Experts are now warning about the dangers of re-boiling water. Here's why you should try and avoid using re-boiled water. As with all liquids when you keep boiling it the liquid gets more concentrated. Therefore re-boiling the same amount of water can make it more concentrated or increase the amount of dissolved salts in it. The harmful effects of re-boiling water are listed below:
Nitrates: Nitrate salts dissolved in water are usually not harmful but over boiling or re-boiling the same amount of water can cause the nitrates to become a toxin, nitrosamine which is known to cause diseases such as cancer, leukaemia and non-Hodgkin lymphoma.
Arsenic: Re-boiling water can increase the amount of dissolved arsenic in the water. Arsenic in small amounts in water is not harmful and in increased amounts can cause conditions such as cancer, infertility, heart attacks and mental disorder. Prolonged consumption of water with the high amount of arsenic can cause damage to the circulatory system and skin damage.
Fluoride: The consumption of increased amounts of fluoride dissolved in water can increase your risk of bone disorders such as fractures, tenderness, and pain. In children below 8 years of age excess fluoride can cause damage to teeth and tooth enamel.
Calcium: Calcium is good for our teeth and bones but re-boiling water increases the dissolved amount of calcium which can cause kidney stones and gall stones.
Change in water chemistry: Boiling water will get rid or reduce the amount of dissolved gases and volatile compounds in it. This would not only affect the taste but could also increase the concentration of unwanted chemicals and impurities in the water.
Due to the above listed harmful effects of re-boiled water, it is recommended that re-boiled water should not be used to make formula for babies. Studies have also shown that using re-boiled water to make a cup of tea can affect its taste. This is because the amount of oxygen dissolved in the water reduces when you boil it. Filling your vessel or kettle with just the right amount of water as required will not only be beneficial for your health in the long run but would help in preventing and conserving this precious resource. If you wish to discuss about any specific problem, you can consult a General Physician.
10122
people found this helpful
View All Feed
Near By Doctors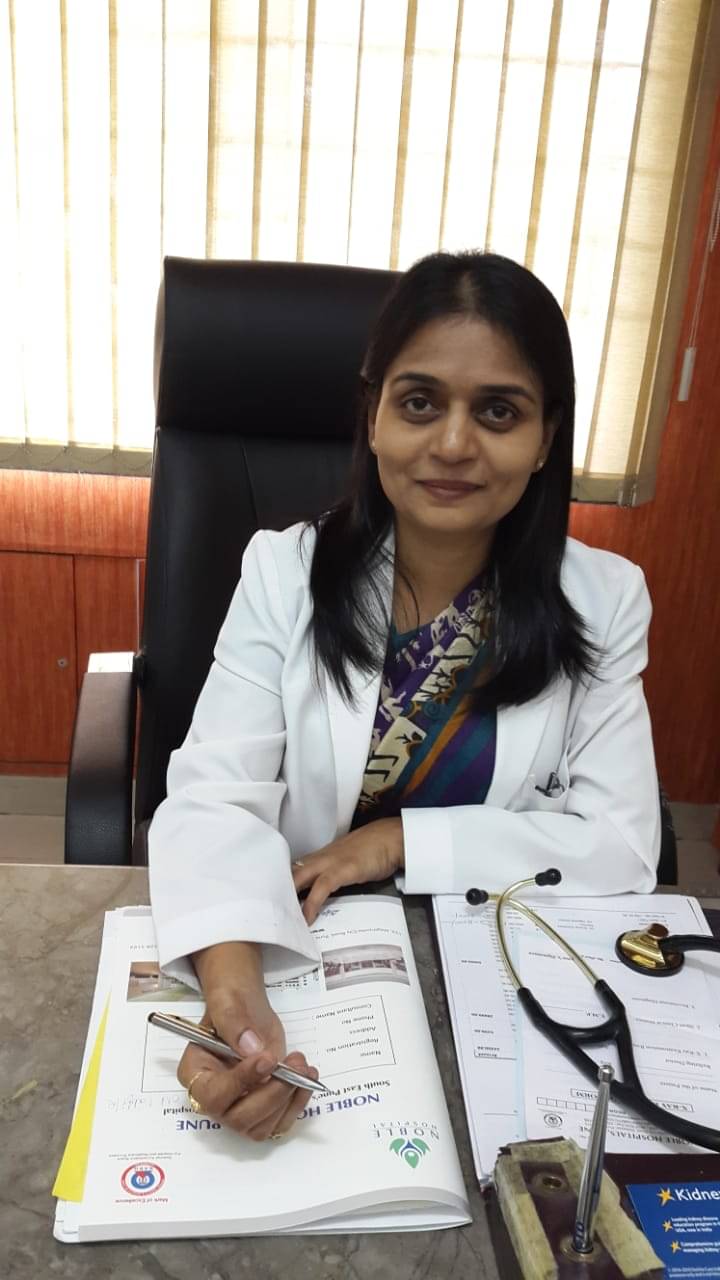 MBBS, MD - General Medicine
General Physician
Book Appointment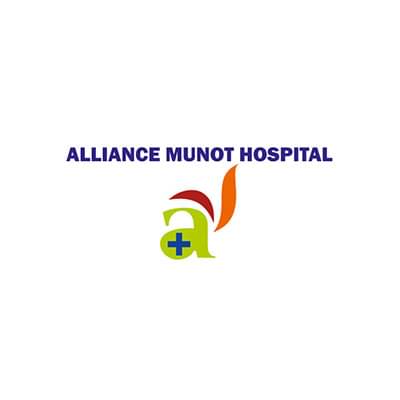 Book Appointment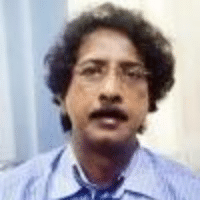 MBBS, MD - Internal Medicine
General Physician
Book Appointment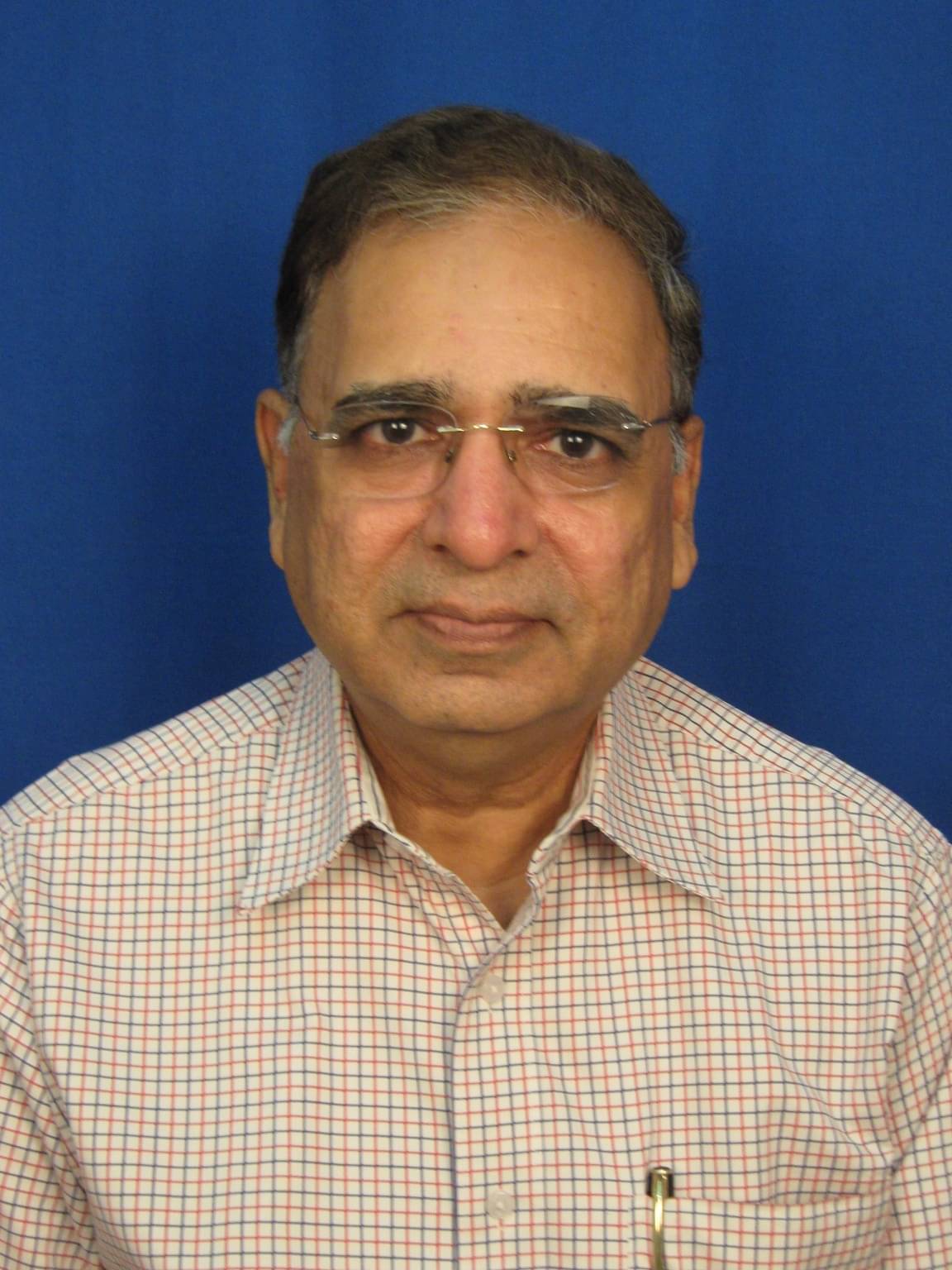 MBBS Bachelor of Medicine and Bachelor of Surgery, MD - Medicine
General Physician
Book Appointment

MBBS Bachelor of Medicine and Bachelor of Surgery, DNB - General Medicine, Fellowship In Critical Care
General Physician
Pinnacle Health Care Clinic & Diagnostics,
Book Appointment