Personal Statement
I want all my patients to be informed and knowledgeable about their health care, from treatment plans and services, to insurance coverage.
...more
I want all my patients to be informed and knowledgeable about their health care, from treatment plans and services, to insurance coverage.
More about Dr. Alpana Dighe
Dr. Alpana Dighe is a trusted Dentist in Karve Nagar, Pune. She is currently associated with Aplana Dighe in Karve Nagar, Pune. You can book an instant appointment online with Dr. Alpana Dighe on Lybrate.com.

Lybrate.com has a number of highly qualified Dentists in India. You will find Dentists with more than 29 years of experience on Lybrate.com. You can find Dentists online in Pune and from across India. View the profile of medical specialists and their reviews from other patients to make an informed decision.
Info
Languages spoken
English
Hindi
Location
Book Clinic Appointment with Dr. Alpana Dighe
Shop No. 1, Runwal Sankalp Building, D.P. Road, Gajanan Society, Karve Nagar,

,

Pune
Get Directions
Services
Submit Feedback
Submit a review for Dr. Alpana Dighe
Your feedback matters!
Write a Review
Feed
Nothing posted by this doctor yet. Here are some posts by similar doctors.
Shared 3 months ago • Featured Tip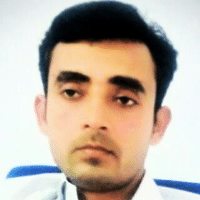 Bachelor of Ayurveda, Medicine and Surgery (BAMS)
Ayurveda, Lakhimpur Kheri
हमारे शरीर में दांतों के महत्त्व से कौन इनकार कर सकता है. जब बात दांतों की है इसे धारण करने वाले मसूड़ों को अनदेखा नहीं कर सकते हैं. मसूड़ों में में आने वाली समस्याओं का प्रत्यक्ष प्रभाव दांतों पर पड़ता है. इसलिए जब भी सूजन हो, उनमें कमजोरी आए, ब्रश करने के बाद खून आए, दांत हिलने लगें और मुंह से लगातार दुर्गंध आए, तो ये सभी मसूड़ों की समस्या के लक्षण हैं. जब ये लक्षण नजर आएं तो तुरंत इसका उपचार शुरू कर देना चाहिए क्योंकि इससे शुरुआती चरण में छुटकारा पाना आसान है. लेकिन समस्या के बढ़ जाने पर बहुत मुश्किल हो जाता है.
1. प्रारम्भिक लक्षणों को अनदेखा करना
किसी भी समस्या को यदि आप प्रारंभ में सुलझाने का प्रयास करें तो उसका निदान बेहतर और आसान होता है लेकिन यदि आप शुरुवात में उसे अनदेखा करेंगे तो आपको गंभीर परिणाम भुगतने पड़ सकते हैं. जब भी आपको मसूड़ों में सूजन होना, उनका कमजोर पड़ना, ब्रश करने के बाद खून आना, दांत हिलना और मुंह से लगातार दुर्गंध आना आदि मसूड़ों की समस्याएं नजर आयें तो आप सावधानी से इसका उपचार शुरू कर दें. क्योंकि यदि आप देर करेंगे तो इसके दुष्परिणाम के रूप में दांतों का टूटना और कई अन्य रोगों उत्पन्न हो सकते हैं. मसूड़ों में में आने वाले सूजन या खून को हलके में नहीं लेना चाहिए.
2. नियमित रूप से ब्रश न करना
रोजाना ब्रश करने से पुरे मुंह की स्वच्छता बनी रहती है. इसलिए नियमित रूप से ब्रश करने पर आप दांतों और मसूड़ों की कई समस्याओं से बच सकते हैं. लेकिन नियमित रूप से ब्रश न करना, आपके दांतों में ब्लॉक प्लाक पैदा कर सकता है. यही प्लाक नहीं हटाए जाने पर टार्टर बन जाता है. टार्टर को ब्रश भी साफ नहीं कर पाता है. ऐसे में आपके पास सिर्फ प्रोफेशनल क्लीनिंग के द्वारा ही सफाई का एकमात्र विकल्प रह जाता है. इसके कई संभावित कारण हैं जैसे धूम्रपान, डायबिटीज, आनुवांशिक कारण, कमजोर रोग प्रतिरोधी क्षमता आदि.
3. गिन्गिविटिज
जब मसूड़ों की समस्याएं बढ़ जाती हैं तो इसे गिंगिविटीज़ भी कहते हैं. इस दौरान आपके मसूड़ों का लाल होना, सूजन और दर्द, ब्रश करते समय मसूड़ों से खून आना, मसूड़ों का दांतों के ऊपर निकल जाना और लगातार सांस से बदबू आना जैसे लक्षण दिखाई पड़ते हैं. गर्भवती महिलाओं में ऐसी समस्या होना आम बात है. इसलिए उन्हें अपनी सेहत व दांतों का ख़ास ख़्याल रखना चाहिए.
4. मसूड़ों की बीमारी
जब हम प्रारंभिक लक्षणों को अनदेखा कर देते हैं तो मसूड़ों की ये बीमारी की दूसरे स्टेज पर पहुँच जाती है. इसके संकेत हमें मसूड़ों और दांतों के बीच मवाद बनने, दांतों का गिरने, दांतों व मसूड़ों के बीच बहुत अंतर आने, और खाने को चबाते समय सभी दांतों की स्थिति में बदलाव आने के रूप में नजर आता है.
5. मुंह की सफाई न होना
मसूड़ों की समस्याओं के प्रमुख कारणों में से एक ये है, मुंह की साफ-सफाई का ध्यान न रखना. जैसे खाना खाने के बाद हमें ठीक से कुल्ला कर लेना चाहिए जिससे दांतों के बीच फंसे कई चीजें जो बाद में सड़ सकती हैं, वो बाहर निकल जाती हैं. रोजाना ब्रश तो करना ही चाहिए. यदि आप नियमित रूप से ऐसा करेंगे तो आप इन परेशानियों से पहले ही बच सकते हैं.
6. डेंटल ट्रीटमेंट
कई बार ऐसा होता है कि मसूड़ों या दांतों से संबंधित परेशानियों को अनदेखा करने से कई ऐसी परेशानियाँ उत्पन्न हो जाती हैं जिनमें डेंटल ट्रीटमेंट की आवश्यकता होती है. दांतों से प्लाक और टार्टर हटाने के लिए आप प्रोफेशनल क्लीनिंग करवा सकते हैं. कभी-कभी मसूड़ों की समस्या में रूट प्लानिंग करवानी पड़ती हैं. इससे दांतों की जड़ से बैक्टीरिया साफ हो जाते हैं.
7. चिकित्सकीय परामर्श न लेना
मसूड़ों से संबंधित समस्याओं में कई बार चिकित्सकीय परामर्श की भी आवश्यकता होती है. समय रहते चिकित्सकीय परामर्श लेना कई परेशानियों को दूर कर सकता है. लेकिन आप समय रहते चिकित्सकीय परामर्श नहीं लेंगे तो परेशानियाँ बढ़ सकती हैं. ऐसी समस्याओं में की समस्या में डॉक्टर एंटीबायोटिक्स का परामर्श भी देते हैं.
8. अन्य कारण
मसूड़ों की कई समस्याओं में कुछ घरेलू उपचार भी कारगर होते हैं. कई समस्याएं जो प्रारंभिक अवस्था में होती हैं. इन समस्याओं के उपचार में आप आंवला, नीम की पत्तियां, काली मिर्च और काला नमक जीरा, सेंधा नमक, हरड़, दालचीनी, दक्षिणी सुपारी आदि का इस्तेमाल कर सकते हैं.

3
people found this helpful
Shared 1 year ago • Featured Tip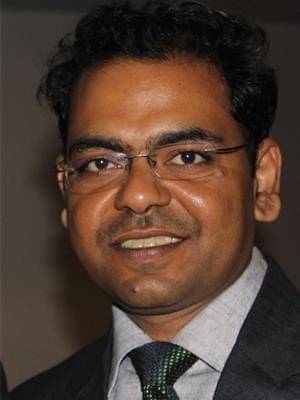 Sjögren's Syndrome/Sicca syndorme is a condition which is an autoimmune disease. This condition has no treatment with conventional system of medicines. Patients are advised to survive on Steroidal Remedies or immunosuppressive medicines. These medicines have severe side effects on the body and lead to the poor quality of life. A patient doesn't get the relief from the disease. But starts inviting other complications with all such treatments. Sukhayu Ayurved is a prime institution Sjögren's Syndrome treatment in Ayurveda of Ayurveda where we are providing Sjögren's Syndrome treatment in Ayurveda.
What happens in Sjögren's Syndrome?
Dry eyes and dry mouth are two main symptoms which appear in Sjögren's Syndrome. Other than these there are several other symptoms too
Joint pain is another common symptom of Sjögren's Syndrome. Morning stiffness might be present just similar to the rheumatoid arthritis. Prolonged fatigue and tiredness also appear in these cases.
Because of lack of saliva- salivary glands start swelling up. This happens due to heavy working of the glands. Skin rashes along with dry skin is also another symptom of Sjögren's Syndrome. Due to dryness in throat, patients come with a complaint of regular dry cough.
Apart from all these signs and symptoms the most common thing in Sjögren's Syndrome is – dry eyes and dry mouth. The noun dry eye syndrome and dry mouth syndrome are also in use because of the commonness of these symptoms.
Ayurveda About Sjögren's Syndrome
The main thing in the treatment is the correct diagnosis. Until unless we don't have the correct diagnosis in Ayurvedic terms, it is hard to treat or take a case for any of the diseases. When it comes to the Sjögren's Syndrome, team of Sukhayu Ayurved has worked hard to pinpoint the ayurvedic diagnosis. This is Udaka Vaha Srotas Dushti! If we look at the classical reference of the same we find the same-
जिह्वा तालु ओष्ठ कण्ठ क्लोम शोषम पिपासां चातिवृद्धम दृष्ट्वोदकव्हानयस्य स्रोतांसि प्रदुष्टनीति विद्यात!
चरक विमान स्थान ५/८
In this reference Charaka says that this is the "turbulence" in the Udaka Vaha Srotas. Which leads to the dryness of the tongue, palate, lips and throat along with excessive thirst. This is the thing which has similar reference to the Sjögren's Syndrome.
Sjögren's Syndrome Treatment in Ayurveda
Once we have a direct reference to the diagnosis, we need the Chikitsa Sutra and that we find in the same reference very much loud and clear- तृष्णोपशामनि तथैवामप्रदोषीकी! That clearly indicates that we should work on the toxins- Aama, which are the main thing in any of the autoimmune or immune system related conditions- which are the root cause of the problem. Along with that we need to pacify the thirst.
In Ayurved every treatment is given in terms of Sutra- the line of treatment and we follow the text as it is in every case, whether it is a complicated cancer and Sjögren's Syndrome or simple fever. The actual treatment is given in accordance to the condition of the patient. Bio-constitution (Prakriti) and complete examination of the patient, is important in Ayurved.
For Sjögren's Syndrome treatment in Ayurveda, a patient needs to stay with us for 16 days, we give Basti treatment along with medicines- in start it is an IPD treatment later on you need to continue the medicines for 5 to 6 months for complete control on the condition. If you wish to discuss about any specific problem, you can consult an ayurveda.
5279
people found this helpful
Asked for male, 29 years old from Mumbai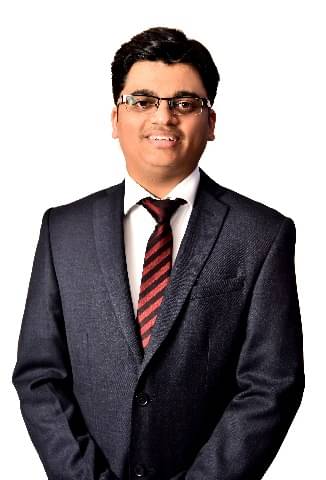 Start homoeopathy medication for best results Nux vomica 200 Lycopodium 200 4 pills 3 times a day consult after 15 days.
2
people found this helpful
Shared 1 year ago • Featured Tip

MBBS,CCA,DCA,AASECT,FPA,AAD,F.H.R.SM.I.M.S
General Physician, Gorakhpur
Almost everything you eat and drink has an impact on your oral health, especially your teeth. This impact is not just due to the food's nutritional value, but also because parts of the mouth come in direct contact with the food that is taken. For example, if the teeth come in contact with a compound that has a pH value lower than 5.5, the enamel of teeth can get softened.
The following is a list of the foods, which are good for your teeth:
Dairy products: Milk and most other dairy products are rich in calcium and protein. The cells called osteoblasts absorb calcium and create the protein tissues, which are the building blocks of the skeleton. An added advantage of these foods is that they are low in sugar content, which is beneficial for the teeth.
Water: Fluoridated water is extremely good for bone and dental health. Minerals like chlorine, calcium, phosphorus and fluorine can prevent damage caused by acidic foods.
Dry fruits: Most nuts are protein rich. The processes of biting and chewing also stimulate the salivary glands and saliva helps to clean the mouth and maintain oral health.
Meat: Meat is also high in protein content and so it helps to protect the teeth and replenish the dissolved enamel. Fish and eggs are similarly helpful.
Here is a list of things that you should consume in regulated quantities to maintain dental health:
Citrus fruits: Fruits like lemons, oranges, grapes etc contain citric acid. Acidic foods erode the tooth enamel and so these kinds of fruits should be included in your daily diet in small portions.
Carbonated drinks: Most soft drinks and beverages contain large quantities of sugar. The sugar can be used by the dental plaque (mass of bacteria growing on the inside on the mouth) to produce acids and over time, which gives rise to a thick yellow layer on the teeth, damaging them.
Candied sugar: Foods that are sticky can remain stuck in between the teeth for a very long time and cause decay of the enamel and harm the gums. If you wish to discuss any specific problem, you can consult a general physician.
4073
people found this helpful
Shared 2 years ago • Featured Tip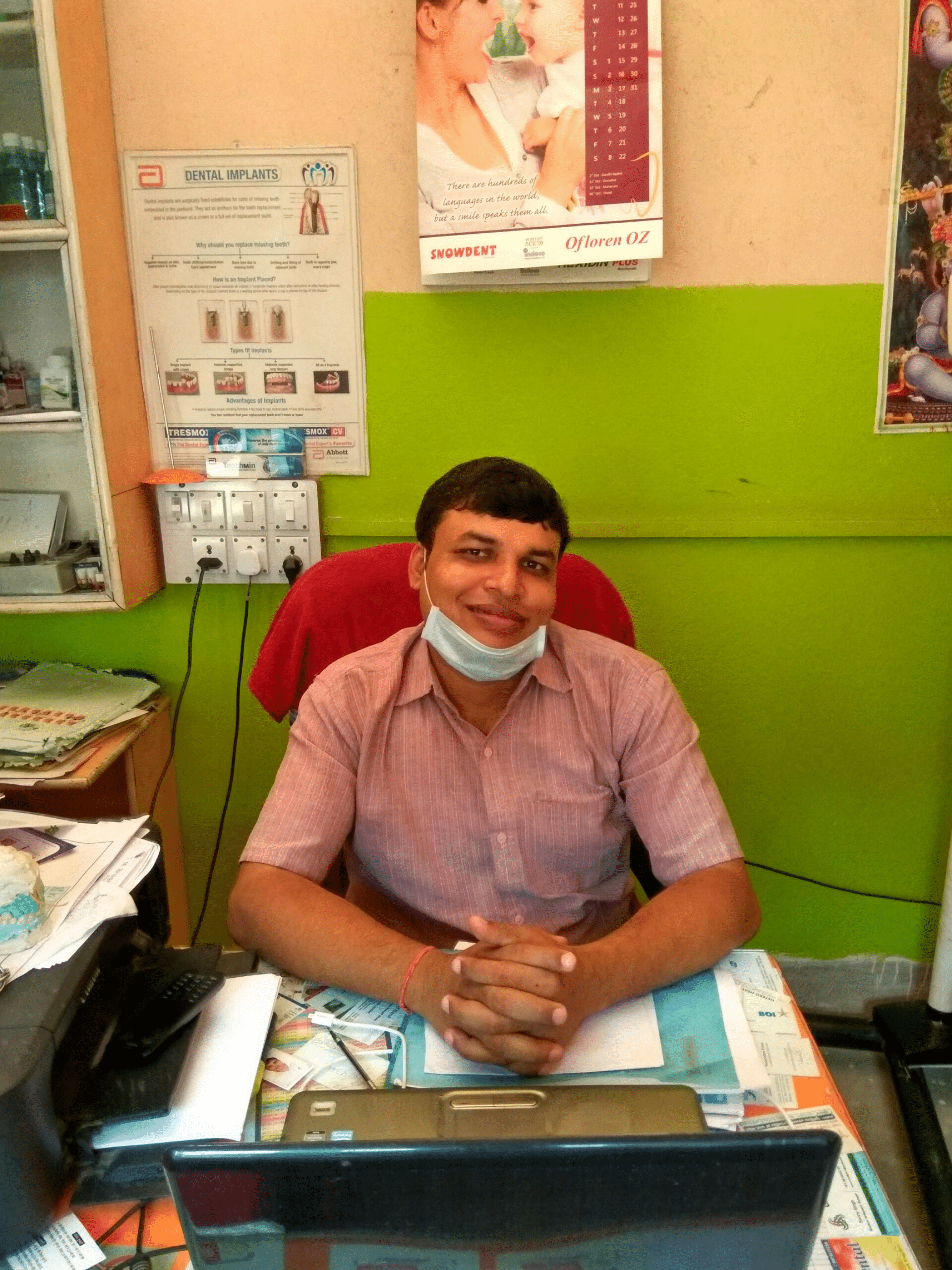 Using an appropriate tooth paste is very necessary for the health of our teeth. Tooth pastes which contain flouride help in keeping the teeth healthy by reducing the risk of tooth decay.
Asked for male, 45 years old from 24 Parganas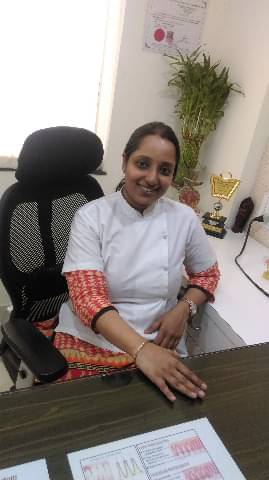 Please get your teeth cleaned from a dentist, medicines won't help without that and are only a temporary solution.
Asked for Male, 24 years old from Hyderabad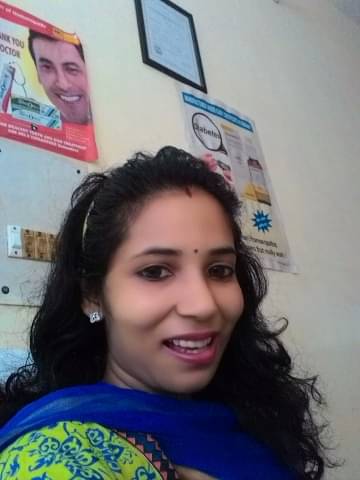 Hi, take Nux vomica 200, 5 drops, daily at night. •Mix 10 drops of Zingiber Q in 1 glass of warm water and do gargles once daily. •Chew fennel seed after having your meals. •Revert me after 10 days.
1
person found this helpful
Asked for male, 23 years old from Bangalore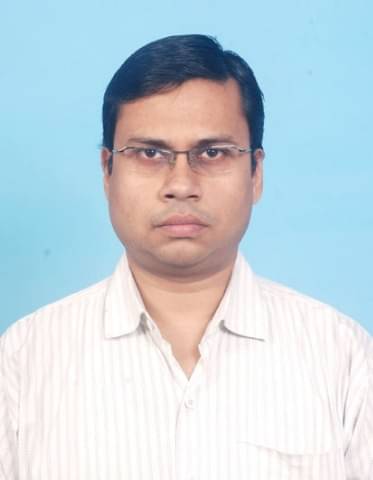 You probably need a professional cleaning and polishing along with some medications. A complete check up is needed.
1
person found this helpful
Asked for male, 41 years old from Chennai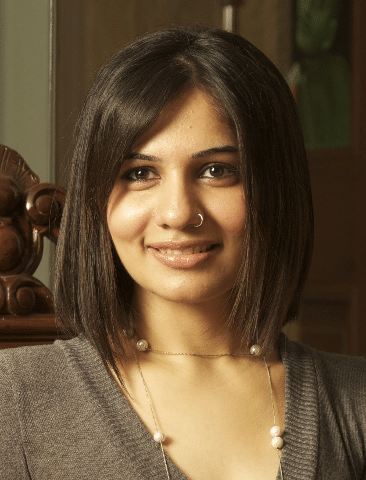 MD - Orofacial Pain Headaches & Temporomandibular Disorders, BDS
Kindly get yourself evaluated if there is any sharp edge of the tooth aggravating the ulcer traumatically. Also you need an evaluation for iron and vit b12.
1
person found this helpful
View All Feed
Near By Doctors
BDS (Implantologist), MDS - Orthodontics
Dentist
Book Appointment
BDS, Basic Life Support (B.L.S)
Dentist
Book Appointment

Book Appointment

Book Appointment

BDS, CDE Endo-Prostho, CDE - Cast Partial & Complete Dentures
Dentist
Prudent International Health Clinic,
Book Appointment
Book Appointment