About
We are dedicated to providing you with the personalized, quality health care that you deserve.
...more
We are dedicated to providing you with the personalized, quality health care that you deserve.
More about Wellness Express
Wellness Express is known for housing experienced Alternative Medicine Specialists. Dr. Prachi, a well-reputed Alternative Medicine Specialist, practices in Pune. Visit this medical health centre for Alternative Medicine Specialists recommended by 100 patients.
Timings
Location
A/7,Konark Aditya 15,Castellino Road,Golibar Maidan,Landmark:Near Golibar Maidan Signal, Pune

Get Directions
Doctor in Wellness Express
Alternative Medicine Specialist
Services
Submit Feedback
Submit a review for Wellness Express
Your feedback matters!
Write a Review
Feed
Nothing posted by this doctor yet. Here are some posts by similar doctors.
Common cold, like the name suggests, is one of the most common diseases in the world. It is a communicable disease, mainly occurring during seasonal change, even though it is not chronic in nature. And homeopathy has the most effective medicines which treat common cold without the side effects offered by allopathic medicines, such as drowsiness.
Read on to know which are those:
1. Aconite
This homeopathic medicine is recommended when the most preliminary signs of common cold appear, such as getting thirsty frequently and being overly-anxious.
2. Belladonna
Belladonna is for more severe signs of cold, such as high fever and persistence of a throbbing headache.
3. Natrum mur
This medicine is effective for a runny nose, with initially clear snot thickening after a period of 24-48 hours.
4. Nux vomica
Nux vomica is effective for constant sensation of chill, with warmth not felt even in the comfort of the bed. It is also effective for headaches, blocked nose, body-aches, and nausea as results of the cold.
5. Gelsemium
Gelsemium is advisable for the known symptoms of common cold such as headache, fever, fatigue, drowsiness, shivers, etc.
6. Eupatorium perf
This medicine is effective in case of recurring thirst, sore muscles and bones, and immense headache that get worse on any kind of movement.
7. Arsenicum iod
If you are experiencing continuous sneezing with burning sensation and a nasal discharge, this is the medicine you should take.
8. Ferrum Phos
This medicine is also given at the preliminary stage, when the onset is slow, with mild fever, which gets worse especially with the approach of night.
9. Pulsatilla
When you have a nose with dense discharge and blocked ears, remember that these symptoms may worsen at night. This is the medicine best suited to your cold in such a situation.
10. Influenzinum
It is a homeopathic remedy for flu. The medicine, which is diluted and potentized, strengthens the immune system to fight against flu viruses. It does not suppress the symptoms but makes your immune system strong to not allow foreign viruses affect your health.
•there are exercises a man can carry out to reduce the effects of ed. The best way to treat erectile dysfunction without medication is by strengthening the pelvic floor muscles with kegel exercises. These are often associated with women looking to strengthen their pelvic area during pregnancy, but they can be effective for men looking to regain full function of the penis. Firstly, find the pelvic floor muscles. You can achieve this by stopping mid-stream two or three times the next time you urinate. The muscles you can feel working during this process are the pelvic floor muscles, and they will be the focus of kegel exercises. One kegel exercise consists of tightening and holding these muscles for 5 seconds and then releasing them. Try to do between 10 and 20 repetitions each day. This may not be possible when you first start doing the exercises. However, they should become easier over time. You should be able to notice an improvement after 6 weeks. Make sure you are breathing naturally throughout this process and avoid pushing down as if you are forcing urination. Instead, bring the muscles together in a squeezing motion. Aerobic exercise, such a jog or even a brisk walk, can also help the blood to circulate better and can help improve ed in men who have circulation issues.
According to World Health Organization, cancer cases have been doubled in past 30 years. Cancer is a life-threatening disease, so the psychiatric problems in cancer patients are also very major. At least one-third of the cancer patients face psychiatric problems. Due to increased mortality, patient start to develop psychiatric disorders.
Psychological Problems in Cancer Patients:
There are two major psychological disorders which are common in cancer patients:
Depression and Anxiety: Grieving over the life chances due to cancer is normal. Life suddenly depends on other. However, if a person is sad for a long duration of time and cannot overcome, there are chances that they might be suffering from cancer. Depression can cause a lot of harm to the patient, physically and emotionally. Patient usually loses interest in getting the cancer treatment, and it also causes distress emotionally. If the symptoms of clinical depression are clear to the patient or the people around them, it is strongly recommended to start taking therapy session.
Some of the most common symptoms of depression are:
Being hopeless and unmotivated

Losing interest in all activities which were fun before

Trouble in concentration

Doubting the self-worth

Feeling guilty

Regular suicidal thoughts

Huge weight loss or gain

Always feeling tired

Being restless
What to Do If Someone Going Through Cancer Depression?
Let them know that treatment of cancer will help them improve their condition. There is no reason to be hopeless as cancer is curable. Reassurance is the key.

Try to keep the patient busy with a conversation or activities that they enjoy. Never leave them alone.

Encourage them to do mild exercises every day.

Tell them being optimistic is the way to go for cancer treatment.

Promote therapy.

Tell them to continue with cancer treatment. It also helps with depression if the condition of the patient improves.

Let them know they are not alone.
Treatments to Cure Psychiatric Problems:
Apart from the support from family and friend which definitely helps the patient, there are few clinical methods which help in curing psychiatric problems in cancer patients.
Medication: It can be very useful for the patients when it is consulted with the doctor. Medication should not affect the cancer treatment. Some people respond to therapy in a positive way. People with severe depression are recommended to medication and the psychotherapy as well.

Psychotherapy: Therapy goes a long way for cancer patients, as it helps them to talk openly and tell their perspective. Therapy focuses on changing the thought process of a cancer patient. A therapist gives a valid reason and approach to the patient with a problem-solving attitude. Therapy helps the patient with rational thinking and generates a positive attitude towards life. By eliminating negative thoughts in the patient, therapist encourages the patient to go on with the treatment and be optimistic.
Conclusion:
There are many treatment options, but it is always advisable to consult a doctor before opting for any treatment. Since everyone is different from other, their condition causes and symptoms also differ from one other, consulting a doctor is always a great and a safe idea.
Sucking her breast will not affect her menstrual cycle. Sucking will not have side effects but keep your private parts, hygienic, to avoid infection.
1
person found this helpful
दिमाग को तेज बनाने के लिए अक्सर लोग कई तरह के काम करते रहती हैं. कई कारणों से दिन-प्रतिदिन हमारी जीवनशैली में लगातार बदलाव का असर हमारे दिमाग पर भी पड़ा है. पिछले कुछ वर्षों में कई लोगों में दिमागी कमजोरी की शिकायतें लगातार बढ़ रही हैं. हमारी जीवन शैली में में आने वाले बदलावों के कारण हमारे सोचने और काम करने की प्रक्रिया में भी परिवर्तन आया है. आजकल हम देखते हैं कि आधुनिक समाज में हर व्यक्ति दूसरे व्यक्ति से किसी भी कीमत पर आगे निकलना चाहता है. आप अपने चारों तरफ देखेंगे तो पता चलेगा कि हर तरफ आगे बढ़ने की होड़ लगी है. इन्हीं सब कारणों से हमारे मस्तिष्क पर अतिरिक्त भार पड़ता है. अब हालत ये है कि कम उम्र के लोग भी तनाव से ग्रसित हैं. कई बार आदमी का दिमाग कमजोर पड़ने लगता है. इसकी वजह से समस्या कई बार इतनी गंभीर हो जाती है कि व्यक्ति के मस्तिष्क में दौरे पड़ने लगते हैं. इस वजह से व्यक्ति अपने हर एक काम के लिए दूसरों पर निर्भर हो जाता है. उसे बोलने, पढ़ने, लिखने, समझने में दिक्कत आती है. साथ ही व्यक्ति की याद्दाश्त भी कमजोर होने लगती है. आइए इस लेख के माध्यम से दिमागी कमजोरी को दूर करने करने के लिए इसके विभिन्न पहलुओं को विस्तारपूर्वक समझें ताकि दिमाग को तेज किया जा सके.

दिमाग को तेज बनाने में आने वाली बाधा-
हमारे दिमाग को सही से काम करने के लिए पर्याप्त ऑक्सीजन की आवश्यकता होती है. लेकिन अगर दिमाग की कोशिकाओं तक ऑक्सीजन या फिर अन्य पोषक तत्वों की उचित मात्रा ना पहुंचे तो मस्तिष्क की कार्यक्षमता प्रभावित होती है और इसका नतीजा दिमागी कमजोरी के तौर पर नज़र आता है. अगर दिमाग के किसी प्रमुख हिस्से में रक्त पहुंचाने वाली कोशिका में थक्का जम जाए तो, इस तरह की परेशानी होती है. जब भी दिमाग का दौरा पड़ता है, तो एक मिनट के भीतर ही सभी प्रभावित कोशिकाएं दम तोड़ने लगती हैं. ऐसी स्थिति मे मरीज अपनी देखभाल तक करने लायक नहीं रहता. उसमें हिलने की भी शक्ति नहीं रहती.

दिमागी कमजोरी के लक्षण-
हाथों-पैरों या चेहरे में अचानक झुनझुनाहट महसूस होना या कमजोरी आना. शरीर के एक तरफा हिस्से में लकवा भी आ सकता है. समझने या बोलने में एकाएक रुकावट आना. एक या फिर दोनों आंखों से दिखने में दिक्कत आना. चक्कर आना, चलने में परेशानी होना. शरीर को संतुलित रखने में परेशानी आना. गंभीर मरीज का बेहोशी में जाना. बिना किसी वजह के सिर में तेज दर्द उठना. किसी व्यक्ति में अगर ऐसा कोई लक्षण दिखे तो उसे तुरंत ही किसी न्यूरोलॉजिस्ट से सलाह लेनी चाहिए. ऐसे परिस्थिति में समय की बहुत कीमत होती है. जरा सी भी लापरवाही आपको अपनी जान देकर चुकानी पड़ सकती है.

दिमागी कमजोरी के कारण-
यह बीमारी किसी भी व्यक्ति को हो सकती है. लेकिन यह ऐसे लोगों में अधिक होती है, जिन्हें धूम्रपान या तंबाकू की आदत होती है और जिन लोग को मधुमेह, उच्च रक्तचाप, डायबिटीज आदि बिमारी होती है. इसके अलावा जो लोग व्यायाम नहीं करते, ज्यादा घी- तेल खाने वालों में, मोटे लोगो में, तली हुई व चर्बीयुक्त पदार्थ अधिक खाने वालों और ज्यादा शराब पीने वाले लोगों में भी यह परेशानी होती है. आनुवंशिकता और तनाव भी इस बिमारी के काफी बड़े कारण है.

दिमागी को कैसे तेज करें-
इस बिमारी को दूर करने के लिए मांसपेशियों में होने वाले खिंचाव को कम करके गतिहीनता को दूर किया जाता है. रोज़ाना एक्सरसाइज़ से भी फायदा पहुंचता है. लेकिन यह उपाय मरीज को पूरी तरह ठीक नहीं कर पाते. इसलिए डाक्टर रोगी की हालत व गतिहीनता को देखकर उपचार करते हैं. खानपान की आदतों में भी कुछ बदलाव करके इस बीमारी के जोखिम को घटाया जा सकता है. खाने में फलों और हरी सब्जियां को शामिल करें. अधिक वसा, चिकनाई वाले खाद्य पदार्थो व जंक फूड्स से दूर रहें. चीनी व नमक का कम उपयोग भी सहायता करता है. वजन कंट्रोल करने के लिए सुबह टहलने की आदत डालें.
6
people found this helpful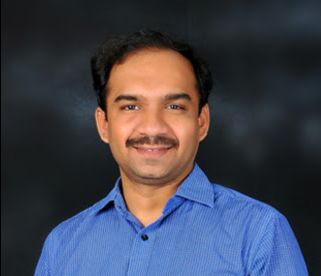 MD - Psychiatry, MBBS Bachelor of Medicine and Bachelor of Surgery
Previously known as multiple personality disorder or simply, split personality disorder, dissociative identity disorder is a very serious and unpleasant form of dissociation. It is based on a lack of connection, or rather a discontinuity in thought, action, feeling, memory or even a misplaced sense of identity. It is usually considered to be a result of severe traumatic experiences in early childhood, varying from extremely physical to repeated emotional or sexual abuse. It is thought to be a self-defence mechanism where the person dissociates himself from any such experience or situation that would deem to be harmful to his or her conscious self. It is, however, not to be confused with schizophrenia
There are innumerable indicators that point towards dissociative identity disorder. Some of them include:
-Severe depression
-Sleeping problems such as insomnia or sleep apnea
-Alcohol or drug abuse
-Anxiety attacks and phobias
-Suicidal tendencies
-Abnormal rituals and compulsions
-Visual or auditory hallucinations
-Self-persecution and self-sabotage tendencies
- Time-loss and amnesia
-Mood swings
-Headaches and migraines
- Inability to remember important personal information
- 'Switching' of identities

Causes
The main causes of split personality disorder are unfortunately still unclear and vague although 99% of persons who suffer from this disorder have a severe traumatic history or background. The causes need not necessarily be physical or sexual abuse. It could also stem from emotional abuse like insistent neglect. Studies have also shown that children may become dissociative if their parents are either too strict or unpredictable.
The way your day starts can affect your entire day and nothing is worse than fighting constipation in the morning. Along with a feeling of heaviness in the abdomen and bloating, constipation can also cause mood swings and lower your attention span. While laxatives can be temporary quick fixes, they can worsen the problem over time.
Hence, it is better to treat this disorder with a few simple lifestyle changes and home remedies.
Eat plenty of fibre: A bad diet is one the key factors triggering constipation. Fibre not only fills the stomach, but also helps add bulk to your stool making it easier to pass. Ideally, a person should have 20-40 grams of fibre a day. If you suffer from chronic constipation, you can increase this amount a little as well. As an easy way to increase your fibre consumption is ensure that you eat some form of raw salad with every meal. Other foods that are rich in fibre are oats, almonds, cereals, beans, lentils and fruits.
Ginger tea or mint tea: Ginger is a warming herb, which when had in form of tea can make the body generate more internal heat. This helps activate the digestion process and thereby relieves constipation. The menthol in peppermint has an antispasmodic effect that helps relax the digestive tract muscles and makes it easier for stool to pass through. Dandelion tea can also be used as a mild natural laxative.
Castor oil: Castor oil is a popular natural laxative. This is because one of the components of this oil helps stimulate the small and large intestine. To benefit from castor oil, have 1 or 2 teaspoons of the oil on an empty stomach. You should be able to pass stool within about 8 hours.
Drink plenty of water: Water not only hydrates the body, but also helps food move along the digestive system. Without adequate water, the stool is likely to be hard and difficult to pass. Ideally, you should drink at least 8 glasses of water a day. Do not count artificially sweetened beverages as part of this count as they can actually cause constipation instead of ease it.
Warm lemon water: Lemon juice helps stimulate the digestive system and hence is ideal for treating constipation. When mixed with warm water, it can help eliminate toxins from the body. Adding a little honey to the mixture can also work as a mild laxative. Alternatively, you could add salt in place to honey as this encourages the bowel muscle contraction and is rich in magnesium.
View All Feed
Near By Clinics