About
Customer service is provided by a highly trained, professional staff who look after your comfort and care and are considerate of your time. Their focus is you.
...more
Customer service is provided by a highly trained, professional staff who look after your comfort and care and are considerate of your time. Their focus is you.
More about Sirona Healing Center
Sirona Healing Center is known for housing experienced Dietitian/Nutritionists. Dt. Tripti Khanna, a well-reputed Dietitian/Nutritionist, practices in Pune. Visit this medical health centre for Dietitian/Nutritionists recommended by 68 patients.
Timings
Location
Office No.216, 2nd Floor, Marvel Sangria, off- NIBM Road, Mohammadwadi
NIBM Road
Pune,
Maharashtra
-
411048

Get Directions
Photos (4)



Doctor in Sirona Healing Center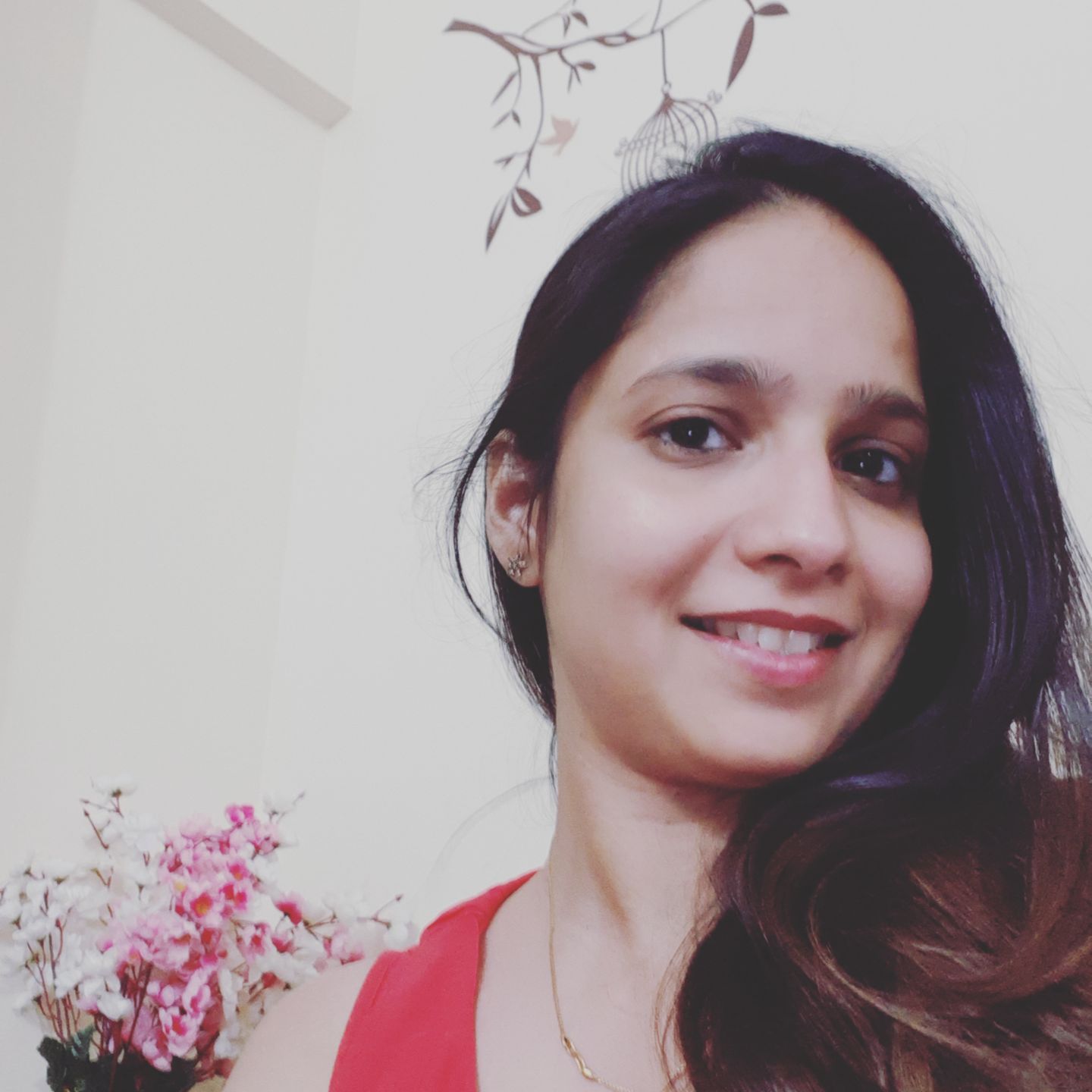 Master In Food Science & Nutrition
Dietitian/Nutritionist
Book appointment and get ₹125 LybrateCash (Lybrate Wallet) after your visit
Services
Submit Feedback
Submit a review for Sirona Healing Center
Your feedback matters!
Write a Review
Patient Review Highlights
"Professional"
1 review
"Prompt"
1 review
"Well-reasoned"
2 reviews
"Nurturing"
1 review
"knowledgeable"
4 reviews
"Sensible"
1 review
"Very helpful"
6 reviews
Sirona Healing Center Reviews
Verified
Jul 31, 2018
I lost 15 kgs from 92 to 77 in 5 months. She is the best dietician and nutritionist in Pune. She helped me reducing my weight by her healthy diet and lifestyle recommendations. Her diet plans are easy to follow and gives sustainable results. Thank you.
Navneet
Jul 31, 2018
Amazing
Sirona Healing Center Feeds
If you want to lose weight, you should know that abstaining from certain foods will help you lose weight faster. Although, sometimes you can indulge in certain food items, but most of the time you strictly need to avoid. Avoiding these will enable you to fend off hunger and food cravings, thereby supporting your weight loss program.
Here are the primary food items which you should avoid:
All snacks containing only carbohydrates: When you consume bread, rice, cakes, dry cereal or crackers alone, your body converts the carbohydrates into simple sugars, sending them into your bloodstream directly. Because of this, your body produces excess insulin. This results in low blood sugar. You are likely to get inclined towards eating sugary food items without any nutritional value.
Frozen meals: For making fresh ingredients last longer in your refrigerator, many food manufacturers add sodium to frozen meals, which serves as a natural preservative. Sodium makes your body retain water, and bloats you up in return. This hampers your efforts for weight loss. When calories worth a whole meal are squeezed into a tiny box, with each bite you take, you will consume a lot of calories.
High fiber snacks: Fiber is important for the body as it keeps the digestive system functioning smoothly, keeping you feel full even if you are avoiding calories. However, around 25 grams of fiber, which is worth one day's requirement in one snack bar, is harmful for your weight loss target. Fiber intake should be consistent throughout the day for improving your digestive system, and for not causing an upset stomach.
Juice: When you drink juice, you consume all the calories from the fruits without the natural fruit fibers, which are supposed to fill you up. Even 100% fruit juices are empty calories, which lead to high blood sugar. Fructose, the natural fruit sugar, which makes fruit juices taste sweet, tricks the body into gaining weight as the body's ability to recognize when it is full gets blunted. This may make you eat more and the risk of developing diabetes and insulin resistance becomes more likely.
Artificially sweetened drinks: You should stop having soda and all sweet drinks, which contain zero calories. Mind of some people is wired in such a way that artificial sweeteners enhance their food craving.
Apart from these, you must also avoid alcohol strictly, if you want to lose weight. Alcohol does not support weight loss as it contains empty calories. These do not make you feel full, and do not have any nutritional value. Your judgement regarding your weight loss goals also gets impaired because of alcohol.
2364
people found this helpful
Nature has blessed us with some amazing and magical foods. Forget pills or supplements, these foods can give all that you crave for in life, a well-shaped body, a healthy mind and heart and a lot more. It is important for us to identify these foods and make them a part of our regular diet.
Believe it or not, bananas are one of these magical foods. This is a fantastic fruit, available in the markets throughout the year and is pocket-friendly too. From potassium to vitamin B6, it is packed with the goodness of essential nutrients. The best part about this fruit is you can consume it in different ways. Besides eating it alone, you can make delicious sweet dishes and milk-shakes out of it.
Each banana (118gm) contains only about 105 calories, and consists almost exclusively of water and carbs.
Bananas contain very little protein and almost no fat.
The carbs in unripe (green) bananas consist mostly of starch and resistant starch, but as the banana ripens, the starch turns into sugar (glucose, fructose and sucrose).
A medium-sized banana contains about 3 grams of fiber, making bananas a fairly good fiber source.
Bananas contain mainly two types of fiber:
Pectin: Decreases as the banana ripens.
Resistant starch: Found in unripe bananas.
Resistant starch escapes digestion and ends up in our large intestine, where it becomes food for the beneficial gut bacteria. Additionally, some cell studies propose that pectin may help protect against colon cancer. Bananas contain several types of potent antioxidants, including dopamine and catechins. These antioxidants have been linked to many health benefits, such as a reduced risk of heart disease and degenerative diseases. Bananas are often referred to as the perfect food for athletes, largely due to their mineral content and easily digested carbs. Eating bananas may help reduce exercise-related muscle cramps and soreness, which affect up to 95% of the general population. Bananas are also one of the most convenient snack foods. You can add them to breakfast yogurt, cereal or smoothie. You can even use them instead of sugar in your baking and cooking. Furthermore, bananas rarely contain any pesticides or pollutants, due to their thick protective peel. Bananas are incredibly easy to eat and transport. They are usually well-tolerated and easily digested, and simply have to be peeled and eaten.
Keeps you smart and slim: It acts as a perfect energy booster. You get ample amount of calories by consuming a banana. A single banana can give you 100 to 110 calories instantly. Interestingly, it doesn't add too much carb or fat to your overall diet. A medium-sized banana is most likely to contain about 30 grams of useful carbs and 3 to 4 grams of fiber. It is rich in resistant starch—a kind of carbohydrate that takes longer time for digestion, burning more calories.
Takes care of your muscles: Bananas are rich in minerals like magnesium and potassium. It prevents and protects us from developing cramps in the muscles. It enhances the process of muscle relaxation too.
Keeps a tab on your blood pressure: It is an ideal fruit for people with high blood pressure. It is because of the fact that bananas are rich in potassium. This mineral does wonder in reducing blood pressure. One gets about 400-450 mg of potassium (with no traces of sodium) from a single banana.
Get gorgeous with a glowing skin: It is not just the citrus fruits that fulfil your body's requirement of Vitamin C. Bananas are also a rich source of Vitamin C. This nutrient is essential for a healthy skin. Vitamin C is an antioxidant that strengthens the immune system of our body.
Good for your stomach: Bananas are helpful in taking care of your stomach. They keep you away from gastric problems or disorders. Say thanks to the fructooligosaccharides (FOS) present in them. FOS acts as a probiotic substance, enhancing the growth of useful bacterias in human intestine. Consequently, eating a banana prevents you from gastric diseases. Further, bananas contain pectin which helps in beating constipation.
2607
people found this helpful
The human body requires the basic nutrients for its normal functioning which are carbohydrates, fats and proteins. However, there are certain vital vitamins and minerals too, that are equally important because these help in maintaining the proper health of a human body in various ways. One such vitamin is Vitamin B complex of which, there is a crucial vitamin known as Vitamin B12 or scientifically called as Cobalamin.
Functions of Vitamin B12: Vitamin B12 plays a major role by controlling several factors of the human body. These are necessary for the body to run well and stay healthy. Some of the key functions of Vitamin B12 are listed below:
It is responsible for the conversion of raw carbohydrate matter that enters into the body in the form of food into glucose that is the driving energy for the body. Therefore, in a way it helps to keep the continuity of energy production in the human body and its deficiency, therefore, can lead to fatigue or weakness.
Every single nature of human cells is related to the DNA and RNA that define the genetics and hereditary factors of a human body. Vitamin B12 assists in the creation of this DNA and RNA.
Vitamin B12 also helps in the production of nerve cells in the human body by maintaining the covering of the nerve cells or neurones known as the myelin sheaths. This helps to free the body from the reach of toxins and free radicals that can be very harmful to the human body. Hence, any shortage of Vitamin B12 can damage the nerve cells in a considerable manner.

The bones of the human body need Vitamin B12 as well and any deficiency of Vitamin B12 can cause osteoporosis and other bone issues.
Vitamin B12 in association with another vitamin known as Vitamin B9 (folate or folic acid) helps in the manufacture of red blood cells that help in impressive iron functioning, which is the main oxygen carrier of the human blood. Quite evidently, its deficiency can lead to shortness of breath and other breathing disorders.
Even heart requires an adequate amount of Vitamin B12 along with Vitamin B6 and Vitamin B9 so that appropriate levels of amino acid named homocysteine are produced that is a deciding factor in heart diseases.
Vitamin B12 is an essential component affecting the brain health too, and any deficiency of Vitamin B12 can often lead to various brain disorders such as Alzheimer's disease and the like.
In fact, Vitamin B12 has also been found to regulate mood and emotions of humans. Above all, Vitamin B12 is vital for keeping an individual happy and healthy by revitalising the body cells and making him or her feel youthful and vibrant all the time. In case you have a concern or query you can always consult an expert & get answers to your questions!
2342
people found this helpful
Hi lybrate-user, Calcium rich food sources are many like seeds, nuts, green leafy vegetables, beans &lentils, milk & milk products like curd, cheese. My favourite is Ragi/nachni, Moringa powder, Amranth, figs & til seeds. Most important is have 1000 to 1200 mg per day. You can easily meet your calcium needs by eating from diverse foods. Getting enough vitamin D helps the body absorb calcium and also helps the kidneys break down and incorporate (resorb) calcium that would otherwise be excreted. Vitamin D is found in eggs, butter, fatty fish, liver, and fortified foods such as milk, orange juice, and cereal and offcourse sunlight.
1
person found this helpful
Dear Sir, You can include whey protein in your diet only if your daily intake of proteins is less then requirements - average requirement is 1gm per kg of weight so as per your weight it should be 70gms/day. Also please check your reports like your kidney functions and Uric acid levels. It is always recommended to meet an expert nutritionist and decide about dosage of whey proteins as usually 1 scoop will give 20 to 25gm proteins approx and it depends on which brand and main ingredients. If you including enough of protein food sources like milk, paneer,curds, chana, rajma, sprouts and nonveg foods like eggs, chicken, fish you can take care of daily requirements.
4
people found this helpful
Top 5 ways to sneak veggies into your children's food
Vegetables are chock-full of great stuff – vitamins, minerals and fiber. Still, to children, they're often the enemy. Cucumbers, spinach/palak, tomatoes can leave kids sitting at the table with arms folded across chests, glaring at all that nutrition with a "you've got to be kidding" expression. You really can't blame them. "They don't want to eat things that look funny, so it can be a real challenge to get them to eat anything new.
So how do you get your kids to eat their vegetables?
Top five suggestions include dipping, disguising and dramatizing.
1. Disguise it in other food.
Slip vegetables into soup, fruits in icecreams /kheer. Kids' mouths might be watering for that juicy chicken or any other favorite food, disguise healthy veggies in something they love to eat.
2. Turn eating veggies into a fun, dramatic game.
"When our oldest son was just a few years old, we started playing 'bahubali/hulk and game' with him,". "we'd challenge him by saying, 'you're a giant! can you eat that little-bitty [carrots] tree there?' or 'you're a great big giant! can you eat that whole green ball?' [palak] or 'that tiny orange [carrot]?' it worked, and they learned to like eating vegetables!"
3. Involve kids in menu planning.
"Let us plan our menus once a week, and allow our kids to have a voice,". "let's sit down as a family and mom, dad and each of the kids gets to choose what they want for a meal – usually dinner – and everyone has to eat it. So if I pick something a little off the wall, like healthy pizza making, or sandwich, or paratha, they're going to eat it when it's served because they know that on their day.
4. Allow them to refuse a food – but only one.
"We allow one 'not-going-to-eat' item per person," "so they have to try new things." if they truly dislike that food, they say, "ok, i'll eat two bites" of it. They usually end up liking it.
5. Give them healthy choices.
When kids come home from school – or anytime they're looking for a snack – have a selection of bite-size fruits and veggies cut up and waiting for them in a bowl.
"Even cheese and crackers are healthier than a bag of potato or corn chips or something with a lot of salt or sugar in it,"
Contact nutrition expert for your child's better health. Lets make child health as priority this vacations.
1
person found this helpful
Tulsi or the holy basil is known since ages to have health benefits, however with urbanization nuclear family living in compact flats the use of this very inexpensive super herb plant is reduced. Many also feel who will take care of plant give water to it every day. The fact is, our priority in life is to be earning healthy life where in we end up paying to gyms doctors. If you can just plant this in your small pot it will take care of your health issues. It's tried by me personally I recommend it.
It's very common in indian households easy to grow, have 2 types
1) green coloured – lakshmi tulsi
2) purple coloured – krishna tulsi.
It is worshiped, offered to gods, thought to purify all contaminants. This is when I thought of studying more about this super plant.
What is there in tulsi which makes it so useful, well it has essential oils, antioxidants, phytonutrients, vitamin a, c, k, linoleic acid best part is it will not harm in anyway.
With malaria, dengue, swine flu increasing in cities it's very important to have this plant as natural support to help to improve your immunity against bacterial viral infections.
Following are the benefits:
Prevents against infections relieves cold, flu prevents stress blood purifier balances hormones nerve tonic, sharpens memory fights cancer helps in healthy gum helpful in conditions like diabetes, hypertension lowers acidity lowers respiratory problems its anti-allergic immunity booster best digestive improves vision.
Following are benefits of planting it in your small plant
1) easily accessible.
2) give good values to children.
3) make different uses like use on sandwich/soups/teas.
4) looks beautiful.
5) soothing to eyes so releases stress.
How to grow tulsi
It grows in moist soil very easily. It needs mild sunlight as well. Just few centimetres below soil you can grow this plant indoors till it reaches 6 cm height best time is just before monsoon, with good sunlight it grows faster. You can also pick seeds from grown plant (rub the flower and there are seeds inside, tiny black) and put it in the soil. It grows fast.
How to consume tulsi
· well you can eat it raw – just pluck it, eat it any time of the day it will give best results· mix it in water/ detox water/· make kadha – boil tulsi leaves in 2 cup of water add 2 gm black pepper, boil it to half (i. E. 1 cup) and drink to reduce dengue symptoms· have it with morning/evening tea· sprinkle over poha/sandwich or dal with coriander leaves.
I am sure that those who do not have tulsi plant will buy plant it and those who have it will use it more often
As it is said "the better you know better your health can be".
1
person found this helpful
You want to eat something tasty but are scared for getting overloaded with fat.

Don't you worry! Some healthy tips will help you choose best n healthiest out of menu card, provided you go for menu card instead of buffet( buffet are bad option you will end up eating much more than required.
Just Remember to Choose Below Option while Ordering ::
Moderate –Fat, Calories & Sugar
Variety- Colorful(natural),variety of Veg, grains, fruits, Non-Veg
Proportionate- Eat 1 portion at a time
Personalization- Personalize for yourself don't copy from friend (Your needs are different then others)
Choose Mindfully, order 30% below your capacity.
Activity- chill if had eaten a bit more increase activity.
Alcohols –Choose wine, cocktails or limit to 1-2 pegs of drink
Starters & Soups Roasted/steamed or grilled,Tandoori Example : Veg platter/chicken grilled/fish grilled , Sweet Corn, hot& Sour , Tomato Soup are good choice
If you have any allergy , please clear out the ingrediants before placing order


Main course

Indian – Although Indian food tends to use a lot of legumes, vegetables, carbohydrates and spices, much of the food is prepared with clarified butter (ghee) or is fried.
Tips For healthier Indian options :

Avoid food with gravy and greasy items , like curry as it contains large amount of Oil and Butter and adds high calorie .
Take Salads, Tomato Soups ..
You can take Tikka ( Paneer) as it has high protein .
Roti should be of pure wheat (aata) - No maida , which would be easily digestive.
If restaurant does not have aata roti take Daal and rice .. Daal is a must eat . It has too much protein and it makes you full fast.

Fish should be taken instead of red meat or chicken as it has Omega 3 , which is good for your eyes, hair and metabolism
Red meat should be last option after fish and chicken, try to avoid.
Main course

Italian- Italian food is usually associated with big portions, as well as pasta, breadsticks, pizza and cannolis. All of this can fit into a healthy lifestyle with a couple of swap outs, like asking for marinara instead of Alfredo sauce. For healthier Italian options, consider:

· Pizza margherita (tomatoes, basil and a small amount of mozzarella cheese)
or any vegetable pizza

· Roasted peppers, artichokes, or minestrone soup

· Whole wheat (AATA) , No Maida pasta

· Pasta primavera (with garden vegetables) or Capellini Pomodoro (pasta tossed with olive oil, garlic, fresh tomatoes and basil)

· Pasta with marsala wine sauce or marinara sauce

· Chicken marsala or piccata dishes

· Italian ices, melon, citrus fruit or Italian coffee

Main course

Chinese- food is one of the ethnic cuisines that have lots of vegetables in their dishes; however, many dishes have a great amount of salt, MSG, and fat because of the cooking methods used. For a healthier Chinese option, consider:

· Wonton or hot-and-sour soup
· Steamed dumplings or steamed vegetables

· Boiled, broiled, steamed, lightly stir-fried entrees with water chestnuts for some added crunch

· Dishes with lots of vegetables like chop suey

· Brown or steamed rice

· Sweet and sour sauce, plum or duck sauce (be careful of the sodium content)
Try to eat slowly and chew as much as possible. Enjoy your meal don't gallop. Drink water 10 mins after your food.
EAT HEALTHY LIVE HEALTHY !!
5
people found this helpful
Hi, Protein requirement depends on your workout regime. Ideally 1gm /kg of body weight. Check of you taking protein sources through diet meets the requirements if not only then start with powdered supplements. Try including nuts, seeds, beans, sprouts, milk and milk products like curd n paneer. If non vegetarian have lean chicken, fish, eggs. Most make sure fluid intake is enough to match with workout and summer time. To builduscle water and rest are equally important.
1
person found this helpful