About
Our medical care facility offers treatments from the best doctors in the field of Dermatologist/ Cosmetologist.Our goal is to offer our patients, and all our community the most affordable...
...more
Our medical care facility offers treatments from the best doctors in the field of Dermatologist/ Cosmetologist.Our goal is to offer our patients, and all our community the most affordable, trustworthy and professional service to ensure your best health.
More about Shreeyash Hospital
Shreeyash Hospital is known for housing experienced Dermatologists. Dr. Narendra Patwardhan, a well-reputed Dermatologist, practices in Pune. Visit this medical health centre for Dermatologists recommended by 59 patients.
Timings
Location
2nd Floor, Shreeyash Hospital, opp Chitale Bandhu Mithaiwale, Garware Bridge Corner, Deccan Gymkhana
Deccan Gymkhana
Pune,
Maharashtra
-
411004

Get Directions
Photos (5)




Videos (1)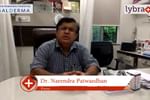 Doctor in Shreeyash Hospital

MBBS, DDV, MD - Skin, VD & Leprosy
Dermatologist
Services
Submit Feedback
Submit a review for Shreeyash Hospital
Your feedback matters!
Write a Review
Patient Review Highlights
"Very helpful"
1 review
Reviews
Rajemdra Mawani
Nov 14, 2018
Good consult
Feed
---
Some people use the same soap for a lifetime not because they are loyal to the soap brand but because they fear the reaction their skin would have to other soaps. Similarly, people across the world often see rashes erupt after using a new perfume, cosmetics, jewellery or after coming in touch with plants such as poison ivy or poison oak. This condition is known as contact dermatitis. This can be described as skin condition where the skin is inflamed, red and itchy as a result of exposure to a foreign substance.
Most cases of contact dermatitis are not serious but can be quite unpleasant. There are three types of contact dermatitis. These are:
Irritant contact dermatitis: This is the most common form of this skin condition. This condition is triggered by toxic materials such as bleach, battery acid, detergents, drain cleaners and kerosene. It is also known as hand eczema as it often occurs as a reaction to soaps or over exposure to water.
Photo-contact dermatitis: This is the rarest form of contact dermatitis. It occurs when the active ingredients in sunscreen are exposed to sunlight.
Inflamed skin is one of the first symptoms of contact dermatitis. Some of the other symptoms are:
Dry, flaky skin
Redness of the skin
Blisters that may be dry or oozing
Burning sensation on the skin
Itchiness
Sun sensitivity
Contact dermatitis on its own rarely requires anything more than medication. Most cases often subside on their own. Avoid scratching the infected skin as it can make the condition worse. Wash the affected area as often as possible with cool water and soap. Over the counter anti itch treatment like calamine lotion and hydrocortisone cream can help ease the itchiness and inflammation. An anti histamine drug could also be beneficial. If the rash covers a large expanse of skin, consult a doctor who may prescribe a stronger steroid cream.
With contact dermatitis, prevention is better than cure. Three easy tips to follow to protect yourselves against the skin condition are:
Only use those products that are labeled hypoallergenic or unscented.
Use vinyl gloves instead of latex gloves.
Cover all exposed skin when working outdoors, hiking etc.
2629
people found this helpful
Premature hair thinning, receding hairline, increased hair fall and other problems related to your scalp are directly proportional to your psychological health. Being overly concerned about one's physical appearance does not always result from vanity. It could be the plain and simple desire of being acceptable to oneself. Today surgeons are capable of transplanting and extracting large number of hair follicles.
The reasons when one may opt for a hair transplant are:
Hair transplant surgery is naturally a lasting and safe treatment for hair loss, as the chances for your body to reject the intervention in the form of implanted hair is minimal. This is because the technique that is used involves taking your own hair out from the follicle roots, (mostly from areas like the neck or the back and sides of your head) where they are not needed so much and place them in specially designed holes in the bald areas. Since no external factors are involved, the body does not tend to reject the transplant.
2797
people found this helpful
Ageing is the only inevitable truth. However, it does not mean that it has to be reflected on your body. Skin loses collagen as you grow older and collagen is the element in your skin which keeps your skin tight and firm when you are young. Loss of collagen leads to skin sagging.
The causes behind ageing of skin can be both extrinsic as well as intrinsic. The main classifications of the causes are:
Biological: This is an intrinsic factor which relies on the genes of the body and hence, it is out of our control. Naturally, with age, the regenerating capabilities of your body gradually lose pace due to the various hormonal changes that occur over time. A healthy lifestyle can go a long way in helping your skin look as young as possible.
Environmental: Being an extrinsic factor, environmental factors that cause the skin to age can be controlled. Some of these factors, such as pollution, harmful rays of the sun, stress and unfavourable weather conditions are capable of damaging the skin. Sun exposure i.e. exposure to the UV rays of the sun, is deemed to be the primary reason behind skin ageing.
Mechanical: Repeated behaviour over an extended period of time, such as frowning, squinting, smiling, etc., can cause grooves to be formed on the skin. These grooves may be permanent and hence, contribute to ageing skin.
Smoking: Smoking can speed up the normal aging process of your skin, contributing to wrinkles. These skin changes may occur after only 10 years of smoking. The nicotine in cigarettes causes narrowing of the blood vessels in the outermost layers of your skin. This impairs blood flow to your skin.
How do you treat it?
A holistic approach is extremely vital for the treatment as well as control of ageing skin. The quality and features of skin differ among individuals and hence, the needs of the skin will vary too. Due to this reason, depending on the skin types and needs of the person, the skin care routine needs to be specialised and focussed.
To facilitate a specialised approach to ageing skin, a thorough analysis would be conducted by the dermatologists to understand what the skin needs and accordingly, diagnose the causes and symptoms of ageing skin. The diagnosis will allow the dermatologist to estimate the severity of the skin problem. This analysis will help the doctors to determine the adequate approach to address the ageing skin. A combination of services and technologies would be recommended based on the analysis. This combination would incorporate methods such as collagen building (with foods such as berries and dark green veggies), micro derma peels and skin tightening, as well as effective home skin care products which can be used to boost the skin's beauty. The proposed approach would work to fill wrinkles, boost collagen and tighten sagging skin to make the skin look as natural as possible. In case you have a concern or query you can always consult an expert & get answers to your questions!
2333
people found this helpful
If too much facial has become a matter of embarrassment, It is time you get rid of it and stop grabbing more attention than you need. Here are some ways you can control excess facial hair:
2755
people found this helpful
There are a variety of aspects of skin care that have to do with elements and habits that are outside the products and treatments one may use in order to get youthful looking skin and retain its natural glow. Here is a list of five mistakes that may be aging your face despite the best efforts in terms of skin care. Banish these habits today to ensure that you do not end up with wrinkles and fine lines prematurely.
Make Up: While there is nothing wrong with using make up on a regular basis, the cardinal sin that many of us commit includes not cleaning the make up properly before we hit the bed. Many of us are so tired by the end of the day that we end up sleeping with our mascara and lipstick still on. The ingredients of such products can greatly alter the quality of your skin if left on for too long. You will need to allow your skin to breathe without any layers of make up so that your dead cells can get replenished and the elasticity of the skin is retained.
Sun Exposure: Prolonged sun exposure without proper protection like a proper sun screen can lead to long term damage and skin diseases too. Not only should we remain in the shade with a large floppy hat whenever we are out in the sun, but we should also do a little research and get the best SPF possible that will also suit our skin. Also, we should avoid staying the sun for too many hours in a row.
Hydration: Many of us make the mistake of having sugary drinks and other beverages when the skin actually needs plenty of water for proper hydration. The skin tends to get dehydrated quickly because of the constant exposure to the world outside and all its micro particles that we catch from pollution and general dirt and grime. Therefore, it is important to replenish the skin with the clear goodness of natural water rather than drinking too many sugary beverages that can harm the collagen and break it down in the long run.
Sleep: Late nights at work or play can both be extremely detrimental for the skin as the skin needs some rest in order to get the regeneration process going in a smooth manner. Tired looking skin with dark circles can give way to crow's feet and fine lines that look very unbecoming on a young person.
Too Many products: Ensure that you use only a few products for a prolonged period, rather than using too many products and changing them often. This will keep the skin looking fresh and young.
In case you have a concern or query you can always consult an expert & get answers to your questions!
2419
people found this helpful
Skin care and beauty products are a multibillion dollar industry which has been known to use unscrupulous methods to ensure the success of their products. Not all of them are fraudulent as some specialist creams are known to be effective. The majority however is mostly a mixture of marketing gimmicks and very run of the mill ingredients which don't really do anything. Let's look at a few reasons why most anti wrinkle creams don't work.
Creams bought over the counter, barring non prescription ones, are mostly just moisturizers - When you buy a new wonder cream which is supposed to be beneficial for your skin and reduce wrinkles, all it may be doing is actually just moisturizing the skin. This results in smoother looking skin although the wrinkles are still there. This with the combination of the placebo effect makes you think it may actually be working to reduce your wrinkles.
The use of marketing to make a product appear what it isn't - Anti-wrinkle cream manufacturers use clever ploys to market their product and make it appear as a magic solution when it isn't. Digitally enhanced photographs and the use of models that are gifted with exceptionally good skin may lure you into buying their product when it may not be effective for you at all.
Lack of real ingredients - These creams lack the real ingredients for it to be effective anti wrinkle agents. Retinol is a regulated drug which is used in many high end creams and is known as the anti wrinkle drug. However, cheaper creams may not have any of this chemical and thus all the claims are complete hoaxes.
Making expectations too high - The human body is meant to change throughout the years, but due to excessive and hyped marketing, many are led to believe anti wrinkle creams will work wonders on them. However, even the best cream can only do so much and thus it is important for you to have realistic expectations of any product.
Wrinkle prevention is always easier than removing them - Leading a healthy lifestyle where you keep your body hydrated, and follow a proper diet and exercise well will do wonders for your skin. Keep your skin hydrated with light moisturizers as well and it will prevent more wrinkles from showing up. However, existing wrinkles will not go away completely but will remain minimized if you have a healthy lifestyle.
In case you have a concern or query you can always consult an expert & get answers to your questions!
2396
people found this helpful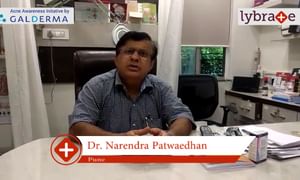 Lybrate | Dr. Narendra Patwardhan speaks on IMPORTANCE OF TREATING ACNE EARLY
2016
people found this helpful