About
Our mission is to blend state-of-the-art medical technology & research with a dedication to patient welfare & healing to provide you with the best possible health care.
...more
Our mission is to blend state-of-the-art medical technology & research with a dedication to patient welfare & healing to provide you with the best possible health care.
More about Rayate Clinic
Rayate Clinic is known for housing experienced Gynaecologists. Dr. Mukta Rayate, a well-reputed Gynaecologist, practices in Pune. Visit this medical health centre for Gynaecologists recommended by 72 patients.
Timings
Location
Office Number 6, Puneet Yash Arcade, Karve Road, Landmark : Opposite Hotel Kokan Express & Near Kothrud Bus Stand, Pune
Karve Road
Pune,
Maharashtra
-
411029

Get Directions
Photos (4)




Videos (2)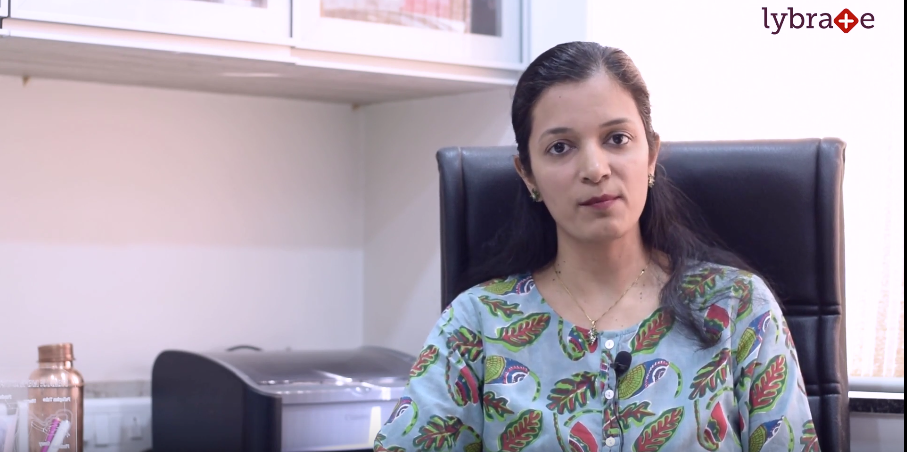 A mother's milk is said to be the most nutritious food for a new born baby. It contains the perfect balance of carbohydrates, fats, proteins, vitamins and minerals needed for your baby and changes to keep up with your baby's growing needs. However, the benefits of breastfeeding extend way beyond nutritional value. Breastfeeding is beneficial for both you and your baby.
read more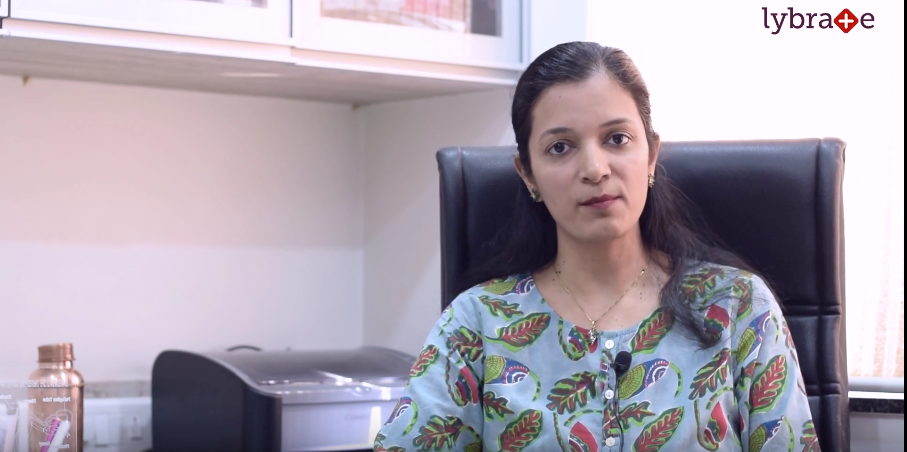 Anemia is a disease which occurs due to the lack of red blood cells or hemoglobin in your body. The body transports oxygen and the nutrition you get from food, to various body parts through hemoglobin, and a deficiency can cause lower supply of these important elements to the body. Which is why, the patient may feel a lack of energy, dizziness and even exhaustion.
read more

MBBS, Diploma in Endoscopy, MD - Obstetrics & Gynaecology
Gynaecologist
Book appointment and get ₹125 LybrateCash (Lybrate Wallet) after your visit
Services
Submit Feedback
Submit a review for Rayate Clinic
Your feedback matters!
Write a Review
Feed
The word yoga is derived from the Sanskrit word 'Yuji' that means union. Yoga is an ancient Indian practice of meditation that brings about harmony between the body and mind through various poses and breathing exercises.
These poses and exercises help to alleviate stress and induce relaxation. Practising yoga regularly ensures physical as well as mental well-being.
How is Yoga Helpful during Pregnancy?
Many people believe that any sort of physical activity or repeated movement during pregnancy, especially in the trimester, can harm the baby. However, that is not entirely true. Yoga does not involve rigorous or strenuous physical activity; the poses are easy to imitate and hold on to, which is why you can practice yoga even during pregnancy.
• The poses or asanas open up the pelvic area and thereby help to reduce stress around the cervix area. This helps the future mothers to stay in shape, stay flexible and prepare for labour pain and delivery.
• Pranayama teaches people how to clear the mind, breathe deeply and relax slowly. This makes breathing easy during labour as well as childbirth.
• Yoga aids in faster recovery after pregnancy for women.
• Practising yoga regularly reduces symptoms of inflamed ankles, leg cramps, constipation and morning sickness.
Recommended Poses during Pregnancy-
The following poses help expecting mothers deal with issues of lower back pain and the shifted centre of gravity-
• Marjariasana (Cat Stretch) - This pose helps to reduce body stiffness by stretching the shoulders and neck. The pose helps to keep the body supple. As mothers slowly progress towards the more advanced stages of pregnancy, they have to carry greater weight. It helps in better blood circulation, which is essential for the nourishment of the reproductive organs.
• Konasana (Standing sideways with both arms) - Stretches as well as tones abdominal organs legs and arms. It also helps stretch the spine.
• Veerbhadrasana (Warrior Pose) - This pose not only improves body balance but also increases stamina. It also tones the legs, arms and lowers back.
• Trikonasana (Triangle Pose) - It maintains mental as well physical balance. This asana is recommended particularly for expecting mothers since their centre of gravity has shifted. It stretches the hips and lowers stress and back pain.
• Badhakonasana (Butterfly Pose) - Increases flexibility of the groin and hip area and stretches the knees, thighs and relieves pain. It also reduces fatigue and makes delivery a smooth process when the time comes.
• Shavasana (Corpse Pose) - It relaxes the body. This asana also aids in the process of cell repair, which is essential for pregnant women.
• Yoga Nidra/Yogic Sleep - It lowers anxiety and tension by regulating blood pressure. It also aids in deep cell relaxation of the body.
Overall, yoga is extremely beneficial for the body and mind wellness of the mother as it helps to reduce stress, which resultantly ensures a healthier baby. Certain yoga poses help in overall blood circulation, which again ensures that the foetus gets oxygen. However, you should always be extra careful when you are expecting a baby, so it is recommended that you practice these asanas under expert supervision.
3664
people found this helpful
A urinary tract infection or UTI can be quite painful and uncomfortable. This infection can be described as an infection that affects the ureter, urethra, bladder or kidneys. Women have a shorter urethra than men which makes this more vulnerable to this kind of infection.
It is said that most women suffer from at least one bout of this infection in a lifetime. Urinary tract infections are caused by bacteria and may often recur after treatment. However, in most cases, this can easily be prevented. Here are a few tips to help prevent recurrent urinary tract infections.
Drink plenty of fluids: Ideally, we should drink 8-10 glasses of water a day at regular intervals. This keeps the body hydrated and flushes toxins and bacteria from the body. Water also prevents the formation of kidney stonesthat could increase your risk of suffering from a urinary tract infection.
Urinate frequently: If you drink the required amount of water, you will typically need to urinate frequently. Do not try to control your bladder. Holding your urine in your bladder allows bacteria to multiply inside the bladder. This is an easy way for a UTI to begin.
Follow healthy bathroom habits: Cleanliness is the first step to preventing any infection. When using public restrooms, flush the toilet before and after urinating. In the case of women, it becomes important to ensure that the seat of the toilet is clean as well. After urinating wipe the residual urine with toilet paper in a motion that goes from front to back. Since the urethra is situated very close to the rectum, this step is very important. For uncircumcised men, it is important to wash the foreskin after urination.
Wear loose clothes: Tight fitting clothes trap moisture and aid in the multiplication of bacteria. Hence, always wear loose fitting clothes that keep the area around the urethra dry. Also, avoid synthetic underwear and only wear cotton underwear.
Urinate after intercourse: The relative closeness of the vagina to the urethra makes it easy for bacteria to enter the urethra during intercourse. Hence, make it a habit of washing your pubic region after intercourse and urinating. This helps flush out any possible bacteria that may have entered your body.
3612
people found this helpful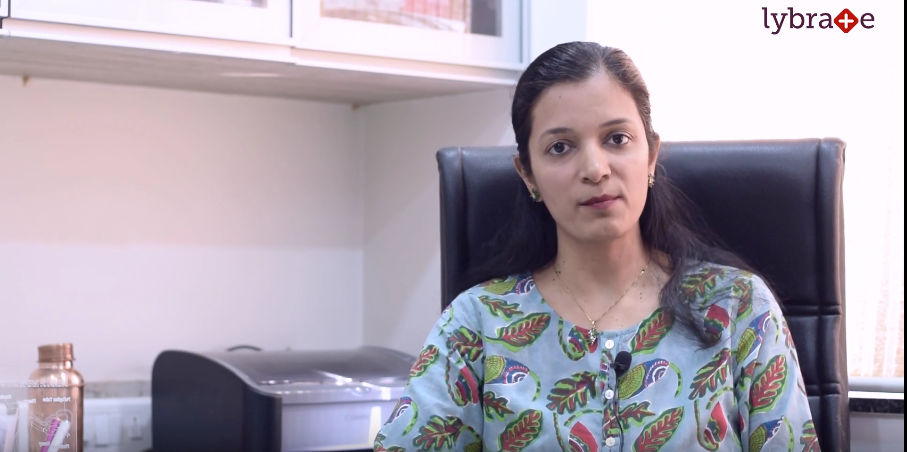 A mother's milk is said to be the most nutritious food for a new born baby. It contains the perfect balance of carbohydrates, fats, proteins, vitamins and minerals needed for your baby and changes to keep up with your baby's growing needs. However, the benefits of breastfeeding extend way beyond nutritional value. Breastfeeding is beneficial for both you and your baby.
3680
people found this helpful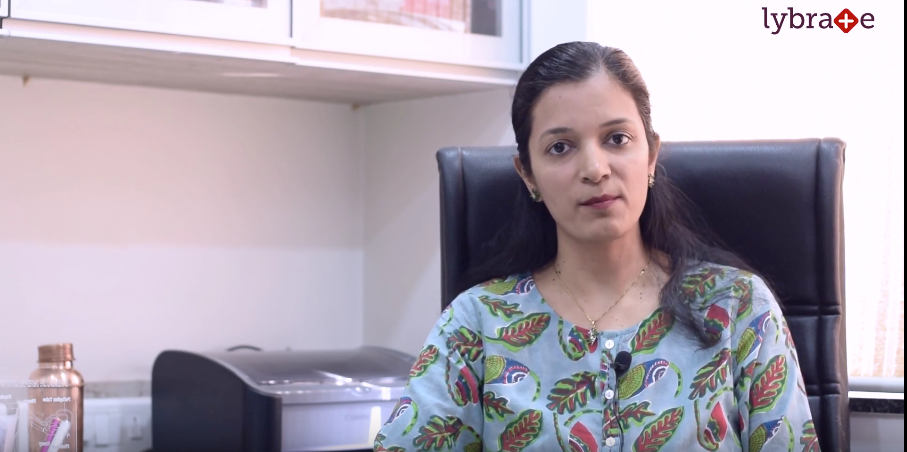 Anemia is a disease which occurs due to the lack of red blood cells or hemoglobin in your body. The body transports oxygen and the nutrition you get from food, to various body parts through hemoglobin, and a deficiency can cause lower supply of these important elements to the body. Which is why, the patient may feel a lack of energy, dizziness and even exhaustion.
3676
people found this helpful
A mother's milk is said to be the most nutritious food for a new born baby. It contains the perfect balance of carbohydrates, fats, proteins, vitamins and minerals needed for your baby and changes to keep up with your baby's growing needs. However, the benefits of breast feeding extend way beyond nutritional value. Breast feeding is beneficial for both you and your baby. Ideally, a baby should be breastfed for at least the first six months.
Here are 5 major benefits of breast feeding.
Stronger immunity: Mother's milk is rich in antibodies and a number of unique compounds that help the newborn child's body fight bacterial and viral infections. No other form of baby food is as rich in these antibodies. Babies who have been breastfed have a lower risk of suffering from ailments such as ear infection, stomach upsets and respiratory problems. The first milk expressed by a woman's breasts after giving birth is known as colostrums. This milk coats the baby's digestive system and prevents the growth of harmful bacteria.
Fewer allergies: Breast milk is easier to digest than formula or cow's milk. This protects the gastrointestinal passages from inflammation and prevents undigested food from triggering allergic reactions. Being breastfed can also reduce the number of allergies a child may suffer from in their later years.
Healthy body weight: Breastfeeding makes a child less likely to suffer from obesity in their later childhood and adult years. This is because breast milk contains less insulin and more hormones as compared to formula. This helps regulate fat absorption. On an average, babied fed on formula put on weight quickly and are more likely to overeat in their later years.
Stronger bones: Breastfeeding is beneficial for both the child and the mother. When a woman is breastfeeding her child, her body's ability to absorb calcium increases. This helps increase bone density, especially as pregnancy can make bones weak.
Builds a strong mother-child bond: After 9 months of carrying a child to term, giving birth may lead to post partum depression and a mother may feel the connection between her and the child severed. Breastfeeding helps nurture this connection and provides emotional relief to both the mother and child. For the mother, this experience releases hormones that reduce stressand relax the body. For the baby, close physical contact is very important and this process provides the perfect opportunity to do so.
Sharp memory: The ingredients in breast milk aide in developing a healthy brain. The fatty substances found in breast milk support rapid formation of myelin, whihc is the protective coating on the axons of neurons. This process eventually helps in developing sharp memory.
1
person found this helpful
Are you experiencing problems with your periods because of hormonal imbalance? This condition, known as PCOD and PCOS, or polycystic ovary syndrome, may make it difficult for you to get pregnant, and unwanted changes in your appearance are also indicated. In most cases, women with PCOD develop small cysts in their ovaries. These cysts may not be harmful or cancerous, but they cause hormone imbalance in your body.
Causes
The specific causes of PCOD are yet to be determined. In PCOS patients, the ovaries produce excess androgens or male sex hormones, which result in an imbalance in ovulation, acne breakout and development of excess body hair. Your body faces problems using insulin and develops insulin resistance. Genetics are considered to be a key factor that determines a woman's chance of getting PCOD.
The symptoms of PCOD are mild in the beginning. The most common symptoms are as follows:
Weight and difficulty in weight loss.

Acne breakout.

Development of excess hair on the face and body, which is not a feminine feature. Thicker and darker facial hair and unusually excessive hair on the belly, chest and back are also indicated in some women.

Thinning of hair on the scalp.

Irregularity with menstrual periods. Commonly, women with PCOD experience less than 9 periods during a year. Some women may have no periods at all, while others experience heavy, abnormal bleeding.

Fertility problems are likely in women with PCOD.
Treatment
The treatment of PCOD aims at relieving the symptoms and preventing long-term health problems associated with the condition. PCOD can be treated and managed by using the following measures:
You should keep fit and undertake regular exercise and work out. Walking is an ideal exercise which you can opt for.

You should eat heart healthy food which includes vegetables, nuts, fruits, whole grains and beans. Avoid foods which contain saturated fats and these include fried food, meat and cheese.

Losing weight is beneficial for your health if you have PCOD. Losing even a small amount of weight will help in balancing your hormones and regulating your menstrual cycle.

Quit smoking as smoking increases the levels of androgen in your body.

Birth control pills are also prescribed for reducing your symptoms, and fertility medicines are prescribed in case of infertility issues because of PCOD.
It is recommended for you to consult a gynaecologist on experiencing any symptom of PCOD. This will enable early diagnosis so that you can start with the treatment measures before the condition worsens.
3682
people found this helpful
Recurrent miscarriage is a condition when there has been three or more successive pregnancy losses. It is different from infertility as, infertility is the inability to conceive.For many cases, cause of a recurrent miscarriage has not always been found. A number of factors can cause recurrent miscarriages of which some are treatable.It may not always be possible to identify a cause for recurrent miscarriage in a couple even after extensive research and treatment procedures.
Some of the common causes of recurrent miscarriage are described below:
1. Chromosomal abnormalities
Incompatible chromosomes can result into pregnancy losses. When an egg and a sperm meet, of which one of them is faulty, they can't line up properly resulting into chromosomal abnormality. Such conditions lead to miscarriages.
2. Uterine abnormalities or Incompetent cervixes
Miscarriages occur if the uterus is abnormally shaped since the embryo is not properly implanted or even if it gets implanted, it may not get sufficient nourishment to survive. If the woman has a weak cervix, it cannot hold the developing embryo, leading to miscarriage.
3. Immunologic disorders
Under rare cases, the embryo itself is not accepted by the body. Antiphospholipid antibodies are antibodies which attack self-tissues such as embryos and prevent them from building up. This leads to miscarriages.
4. Untreated thyroid problems
Conditions such as thyroid or uncontrolled diabetes result in uterine conditions which make it tough for the embryos to survive.
5. Polycystic ovary syndrome
Women with polycystic ovary syndrome tend to have high levels of male hormones which result in irregular menstruation and ovulation. This can prevent the lining of the endometrium from maturing that is required for holding the embryo.
6. Bacterial infections
There may be presence of a number of micro-organisms inside the reproductive tract that may be harmless for the person. But there may be certain bacteria lined up in the reproductive tract which can prevent development of embryo, thus leading to miscarriages.
7. Lifestyle
Smoking and drinking are harmful lifestyle habits which may increase chances of miscarriages to a great extent. It is always advised to avoid smoking or drinking when you wish to conceive. Other lifestyle conditions, such as working in certain environments like hospital environments, farms, laboratories, etc, may lead to miscarriages; however, the exact reason has not been identified yet.

1
person found this helpful
The female reproductive organ is an area of the human body where many microbial organisms inhabit together and it is a necessary requirement for its health. These organisms may include fungi and bacteria and play important roles individually in maintaining the pH levels (the acidic and alkaline balance) levels of the vagina. However, when one of these, especially the fungi go out of balance and begin to propagate, it results in a vaginal yeast infection.
Symptoms
A yeast infection or vaginal candidiasis is a fungal infection that causes extreme itchiness of the vulva (which is the opening of the vagina) and the further insides of the vagina as well. It may result in a white discharge from time to time and causes vaginal inflammation. Some of the other symptoms are:
Pain in the vagina akin to a burning sensation while urinating or when having sex
Rashes in the vagina
General soreness and pain
White odorless discharge, which is thick in consistency
Colorless watery discharges can occur as well
Swelling and redness near the vulva or the vagina in general
Causes
The type of fungi that causes vaginal yeast infections is the 'candida fungus'. Usually, this fungus is present within the vagina, but is kept in check by the Lactobacillus bacteria. These are bacteria naturally present within the vagina and secrete acids, which keep the fungi in check. However, when the levels of bacteria are reduced, it will cause the levels of fungi to increase causing a yeast infection.
Risk Factors
The below mentioned factors can aggravate the risks of this disease:
Problems brought on by diabetes
A compromised immune system
Pregnancy may also disturb the balance
Starting to use or stopping the use of oral contraceptive pills
Hormone therapy
Usage of antibiotics that may kill off lactobacillus bacteria within the vagina
Generally, yeast infections are not considered to be sexually transmitted, although yeast infection could be spread through sexual contact as well.
The primary treatment includes a course of anti fungal oral medication to lessen the levels of the fungi within your vagina. It could be supplemented with vaginal creams, which may reduce the itching and the inflammation. If you have recurrent infection multiple times within a year, then you may have to go for a longer course of treatment and correct the underlying conditions that may be causing it.
3510
people found this helpful
While pregnancy is not a pathological condition, it is a happy time that can be marred by various conditions. Debilitating morning or all day sickness, which is usually characterised by nausea, reflux in the gastro esophageal band, heartburn and acidity. This can also turn into vomiting and lead to complications if it does not stop. Persistent, almost daily vomiting can be termed as excessive vomiting in pregnancy, and this is known as Hyperemesis Gravidarum in medical terms.
Let us find out more about this condition:

Routine: Hyperemesis Gravidarum usually strikes as a matter of routine at a set time everyday where the patient will either be in unappetising company of acute and painful acidity and nausea, or will also be vomiting.

Severity: The severity of the condition usually decreases as the patient's pregnancy progresses. Usually, this condition strikes around the fourth or fifth week of pregnancy, before becoming better towards the middle of the second trimester. There are cases, though, where it continues to be just as severe till the very end of the pregnancy.

When to take Action?
The patient may have to be hospitalised in case too much vomiting takes place, so as to prevent excess loss of water and salt from the body, and resultant weakness which may affect the growth of the foetus. Also, it is best to call the doctor when you have experienced fainting and dizzy spells.

Causes
Hyperemesis Gravidarum or excessive vomiting during pregnancy cannot be attributed to any specific or single cause. Usually, it is known to be a genetic condition passed down by mothers to their daughters. But in most cases, doctors believe that the condition is due to hormonal changes where an increase in the HCG hormone, or Human Chronic Gonadotropin hormone level during pregnancy may lead to a variety of symptoms such as morning sickness or excessive vomiting. This hormone is known to be at its peak during pregnancy.

Risk Factors
It has mostly been seen that women who are carrying twins are at risk of suffering from this condition. Also, women who have suffered from chronic motion sickness in the past report excessive vomiting during pregnancy.

Treatment
The best way to treat this issue is to prevent too much of nausea and vomiting with the help of a bland diet that does not have heavy to digest ingredients. Also, it is best to take small and frequent meals.

Working your way around excessive vomiting during pregnancy is a matter of ensuring that you take rest, fluids and other precautions. Speak with us in a private consultation to know more.
The amount of emotional upheaval that periods, or no periods (for that matter) can cause, is something that every woman is aware of. It's normal to miss your period for different reasons occasionally, but develops to be a concern if this absence persists over a period of time. The condition is then termed as a case of secondary amenorrhea. Although most people are quick to consider pregnancy while dealing with the various reasons for missed periods, there are a number of possibilities which are seldom mulled over but should be considered in order to take the effective precautions and seek proper medical care.
1. WEIGHT
Body weight is responsible for affecting the hypothalamus and this may, in turn, upset your menstrual cycle. BMI level under 18-19 may result in triggering irregularities since enough estrogen will not be created. This is also why underweight women, who suffer from bulimia or anorexia, tend to miss their periods frequently.
On the other hand, overweight women may stop ovulating due to increase in the production of estrogen and therefore, have heavy, infrequent periods. Therefore, it is essential that body weight be regulated to avoid any disappointment at 'the time of the month.
2. STRESS
Any type of physical or emotional stress is bound to affect your cycle. This is because, the production of stress hormones in the body increases and an elevated level of adrenaline and cortisol may impair the functioning of the reproductive system. Under stressful situations, the body employs its amino acids to assist the neurotransmitters to produce stress hormones over sex hormones. As a consequence, the chances of missing your periods increase.
3. EXERCISING TOO MUCH
While regular workout is indispensable for battling a sedentary lifestyle, overdoing it might cause your body to produce lesser estrogen and delay your periods. Women, who are into athletics and gymnastics, are more likely to suffer from amenorrhea. In fact, other aspects of over-exercising, like sleeping less, fasting, and infections also contribute to such irregularities.
4. BREASTFEEDING
Prolactin is the hormone that aids in milk production and may also repress ovulation for a while. Many breastfeeding moms may not get their periods for a month or more as a result. But this doesn't do away with your chances of getting pregnant. A span of three months is expected to pass before the abnormalities are done away with.
5. PCOS​
Women suffering from PCOS may miss periods or have fewer periods (fewer than eight in a year). Woman may also observe periods in every 21 days or more often. In some cases, women with PCOS stop having menstrual periods.
3399
people found this helpful
View All Feed
Near By Clinics