About
It is important to us that you feel comfortable while visiting our office. To achieve this goal, we have staffed our office with caring people who will answer your questions and help you ...
...more
It is important to us that you feel comfortable while visiting our office. To achieve this goal, we have staffed our office with caring people who will answer your questions and help you understand your treatments.
More about Motherhood Hospital
Motherhood Hospital is known for housing experienced Alternative Medicine Specialists. Dr. Kritika Bolia, a well-reputed Alternative Medicine Specialist, practices in Pune. Visit this medical health centre for Alternative Medicine Specialists recommended by 95 patients.
Timings
Location
Kharadi
Pune,
Maharashtra
-
411014
Doctor in Motherhood Hospital
Alternative Medicine Specialist
Submit Feedback
Submit a review for Motherhood Hospital
Your feedback matters!
Write a Review
Feed
Nothing posted by this doctor yet. Here are some posts by similar doctors.
Get blood cbc, widal test done and report results for medicine with the details of medicine you have taken/taking.
1
person found this helpful
Master In Psychotherapy& counselling, PG Diploma In Counselling & Behaviour Management, Diploma in Marital and Relationship counselling
Do you or someone you know lash out in aggressive verbal and violent behaviour at the slightest provocation? This could be a symptom of a behavioural disorder called Intermittent Explosive Disorder or IED. Intermittent Explosive Disorder is characterized by repeated, sudden bursts of anger which are disproportionate to the situation. These outbursts also have no discernable reason behind them. These outbursts can have a negative impact on your relationships, work and finances. If left untreated, this chronic condition can continue for years.
The exact cause for IED is unknown, but research shows that a number of environmental and biological factors play an important role in triggering such behaviour. Genes may also play a role in triggering this behaviour as such aggressive behaviour is found to run in families. Children and teenagers are most commonly affected by this condition. Children who have been exposed to violent behaviour in their early childhood years are more likely to exhibit such behaviour as they grow older. There are various symptoms exhibited by the people suffering from other psychological disorders such as bipolar disorder, ADHD or antisocial personality disorder; some of the symptoms to look out for are:
Bursts of anger that last 30 minutes or less
Chronic irritability
Racing thoughts
Tightness of the chest
Physical aggression
People suffering from this condition often feel relief or fatigue after such an episode. However, later they are filled with feelings of guilt and embarrassment. If such episodes occur repeatedly, it is best to consult a doctor. By conducting a thorough physical and psychological examination the doctor will be able to diagnose your condition and treat you accordingly.
There is no one set course of treatment that applies to all cases of this condition. Treatment usually involves medication and psychotherapy. Medication in these cases may include antidepressants and mood stabilizers. This medication should not be stopped unless your doctor advises this. Also, do not use alcohol or any mood altering drugs along with it.
When it comes to psychotherapy, the patient may benefit from individual or group therapy. It aims to identify situations that trigger such behaviour and teach the patient how to manage their anger. Practising relaxation techniques such as deep breathing and yoga can also help keep you calm. Psychotherapy also enhances the patient's ability to communicate with others and find alternate ways of getting out of a frustrating situation.
1
person found this helpful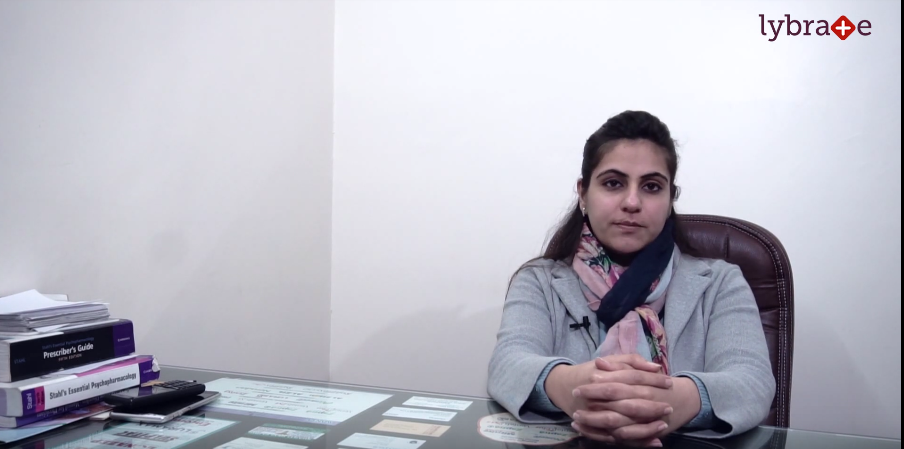 The first question when you greet somebody is 'how are you' and this often refers to our state of well-being. While most answers would be great, awesome or good, we usually think of how we are doing physically. While some of us may talk about physical conditions (say things like feverish, have a cold, etc.), not many would think of talking about mental health conditions. However, mental health is very important for overall well-being.
253
people found this helpful
1
person found this helpful
For human beings, the body is considered the temple, one that they strive to keep fit and in shape. In fact, the plethora of ailments, which people complain of suffering from, almost always deal with their physical health. In this over engagement to restore the physical health, the well being of the mental health is never considered. However truth remains that the health of the mind is equally if not more important and must be given its share of priority. With the growing age and times, depression has emerged as a gnawing problem, one that is plaguing individuals indiscriminately and one that must be eradicated as soon as possible.
Some of the ways to combat this fatal ailment are:
Exercises: Everyday a bit of exercise not only keeps the body fit and healthy, but also goes a long way in easing and calming the mind. You need not indulge in strenuous exercises, but must make it a conscientious habit to work out a bit daily.
Talk to people: Though depression makes one inexorably quiet and silent, the first thing that is prescribed as a remedial measure is talk to people. Engaging in conversations with people, telling them what exactly is troubling you are proven ways to combat depression.
Meditate: There is no better way to treat mental ailment than meditating. When you suffer from depression, your body undergoes severe conflict. Meditating not only calms the mind, but also soothes away the worries.
Develop a support system: Depression is almost always followed by an unfathomable sense of loneliness. Talking to others does help, but at the same time try to develop a support system. Find an individual, be it parents, relatives or friends and confide in him or her. Not sharing what you are going through is never a solution and only exacerbates the fatality of the situation.
Change the daily routine: Monotony is never exciting and it is only time, before the humdrum of life gets to you. Changing the daily routine and incorporating something new and exciting go a long way in recuperating you from the mental dullness and fatigue.
Suffering from any degenerative or terminal disease like lymphoma can be really tough. It takes a huge toll on your mental health. Whether you are suffering from it or someone close to you, the impact is extremely painful and going through each day is a fight in itself. But, you must struggle. Just to minimize your anguish a little bit more, here are some ways to cope with the lymphoma:
Be open about your disease: Try to talk about your disease with other people as much as possible. Talk about what you are going through. How it is making you feel, how painful it is. Share all of your feelings. Don't be ashamed or feel bad about your disease.
Deal with fear and scare: There is no point in minimizing the fact that you will be afraid and scared. But try to calm yourself down. Think about your options for treatment and consult your doctor about them. Learning about the possible treatments will make you feel safe.
Try to engage in physical activities: As much as your body permits try to engage yourself in physical activities like walking, simple exercises, yoga, and other physical activities. It will help to keep your stress level in check.
Get out: Don't confine yourself to your home as it may lead to depression. Engage in daily activities like going to a grocery store, a shopping mall, a club or just for a stroll in the park. Calling your friends or your family and going out for a coffee can help a great deal.
Think about financial matters: Dealing with a long-term disease can be really stressful not only emotionally but also financially. This makes it extremely important to plan your finances well. If you have health care insurance, try to go over with your agent on how much you will be covered and save money accordingly.
Handle your work life: About work, talk with HRD at your office and tell him/her about your medical condition and how well you are prepared to deal with the work designated for you.
Don't push people away: In most cases, due to prolonged illness, the patients become hopeless and tries to push people close to them away. They find it extremely difficult to cope with the disease, so try to keep your loved ones as close to you as possible. If someone comes forward with a helping hand, accept it.
Managing side effects: The side effects of the treatment can affect you as well. Try to go over them with your doctor before starting your treatment.
Facing infertility: Conceiving children can be a problem during this period. If you are planning to have children, consult a fertility doctor and check your options.
Deal with relapse: If you have cancerous cells, you must be prepared for a relapse. However, it will be easier to deal with a relapse as you know what to expect and which way to go.

MD - Acupuncture, Diploma In Accupuncture, Advanced Diploma In Accupuncture
Blood pressure problems trouble every third human being down the street; a thorough survey could affirm the aforementioned statement. While mild fluctuations can be tackled through medication, the secondary health issues triggered by high or low blood pressure can aggravate to make treatment a little problematic. Increased or decreased blood pressure levels could be indicative of underlying health problems and could also be the cause of severe ailments. Medical assistance should thus be sought at the earliest possible.

Many kinds of treatments are available at your disposal but it would indeed be wise for you to opt for an alternative branch of medicine that not only helps you regulate blood pressure in emergency situations, but also helps you maintain a level close to the optimum. Acupuncture owes its roots to traditional Chinese medicine and is a tried and tested alternative solution to the curse of increased or decreased blood pressure levels.

How is Acupuncture helpful?
Acupuncture deals with the insertion of needles at different pressure points of your body to relieve you of pain or diseases of any kind; it is effective in controlling blood pressure levels by adjusting and re-stabilizing energy flow in your body.
In certain cases electro-acupuncture has successfully brought down a sharp rise in blood pressure. In some other cases, this method has had side effects. Electro-acupuncture should therefore be a subjective mode of treatment.
The changes brought about in your blood pressure after you have been monitored with Acupuncture are mostly gradual. The best part of such kind of a cure is that the gradual changes last for a very long span of time.
Acupuncture is believed to kindle processes inside your nerves to further stimulate parts of your brain that directly control blood pressure levels. Research studies are being conducted to back up the positive effects of acupuncture with stronger arguments.
The fact that acupuncture is a low- risk option makes it all the more viable a solution to tackle problems related to blood pressure.
The activity of delaying or putting off something is known as procrastination. Even the best individuals battle with it consistently. However, some people accomplish something that the majority of us do not- they push past it. They do not permit it to influence their work. They develop brilliant and beneficial techniques to break past mental obstructions and remain productive.
Here are a few ways with which you can beat procrastination:
Try to start: Starting something can be very difficult. However, in case that you can get over that part, you will have some level of energy. Even your brain will probably goad you to continue dealing with the task. This happens because of a mental phenomenon called the Zeigarnik impact. It says that unfinished tasks will probably stay in your memory. This is exactly why planned things and to-do lists consistently appear in your mind until you finish them.
Separate huge tasks into smaller assignments: Enormous tasks can frighten you, so you put them off. By taking that huge task and separating it into smaller assignments, you can decrease your burden make a start. This could include concentrating on one part of the research to begin with.
Ask yourself "why?": It is easier to inspire yourself to accomplish something you value. In case you are attempting to complete something, why not spend a couple of minutes asking yourself precisely why you need to do it and why it is so important to you. Weighing out the positives and negatives of the task and its benefits for you, can make you decide and perform better.
Attempt to take a break: For those who procrastinate out of having worked too much, it does not mean you have to complete the task at once. This is known as the "sunk cost bias." The "sunk cost bias" influences players, speculators, and even a procrastinator. They feel that the task will need to be completed now and cannot be completed in the future. In some cases, a task simply does not mean you have to work on it more and more after hours.
Go easy on yourself: To beat procrastination, you should be strict with yourself. However, that is not what science says. In case that you have procrastinated till now, you will probably begin on time going ahead. You need to show yourself some sympathy for your previous laziness instead of thrashing yourself about it.
Self-control is an important quality many successful individuals have. Having self-control permits you to carefully understand why you are procrastinating and can likewise, work towards it. When you understand why you are doing so, it will be easier for you to make a plan to beat it. This will allow you to see the underlying cause of your problem as well.
1
person found this helpful
Yauvan pidika or acne vulgaris is an inflammatory skin disorder which is prevalent in both males and females. When the sebaceous glands present on skin produce excessive sebum, the hair follicles present on skin get clogged leading to the formation of acne. According to ayurveda, kapha, pitta & rakta and meda or fat dhathu are responsible for producing acne.
Ayurvedic treatment aims to eliminate the problem from its root. Herbs like Lodhra (Symplocos racemosa), Manjishtha (Rubia cordifolia) and Kushta (Saussurea lappa) are known for their properties to reduce acne. Turmeric(Curcuma longa) and Chandana (Santalum album) are also effective in treating acne. The application of Jaiphal (Myristica fragrans) and Khas-Khas (Vetiveria zizanioides) is believed to provide satisfactory results. Neem (Azadirachta indica), Guduchi (Tinospora cordifolia) are known for their blood purifying properties, which can lessen the occurrence of acne and pimple in the long run.
The following are some of the ayurvedic remedies for treating acne:
To reduce the growth of pimple, rub powder of jamun (Syzygium cumini) seed and apply it on the pimple.
The peel of orange has medicinal properties that can be used effectively in the treatment of pimple. Make a paste of orange peel powder and rose water; apply it on your face on a regular basis. It is an effective remedy that cures acne and improves the skin tone.
To achieve an immediate result, apply a paste of lodhra (symplocos crateigodies), vach (acorus calamus) and dhania (coriander). Improvement will be noticed within 7 days.
A paste of red chandan (red sandalwood) and jaiphal (nutmeg) are also effective in reducing the appearance of acne and pimples.
Apply a paste of masoor dal (red lentils) with milk, ghee and camphor on your face. It reduces the appearance of acne and clears the scars which are left behind.
Prepare a paste of lemon, kalaunji (seeds of fennel flower) and milk. Apply it on your face on a regular basis before going to bed. Wash your face with lukewarm water in the morning. This remedy ensures speedy disappearance of acne.
Besides these home remedies, a balanced diet and healthy lifestyle will also enable you to reduce the risk of recurrent acne.
1
person found this helpful
View All Feed
Near By Clinics

4.3
(

70

ratings)
Pimple Saudagar, Pune,
Pune
View Clinic

4.5
(

4616

ratings)
View Clinic

4.3
(

43

ratings)
View Clinic

4.4
(

209

ratings)
Shukrawar peth, Pune,
Pune
View Clinic

Deccan Gymkhana, Pune,
Pune
View Clinic