About
We are dedicated to providing you with the personalized, quality health care that you deserve.
...more
We are dedicated to providing you with the personalized, quality health care that you deserve.
More about Muppra Kerala Ayurvedic
Muppra Kerala Ayurvedic is known for housing experienced Ayurvedas. Dr. Syam Bhargavan, a well-reputed Ayurveda, practices in Pune. Visit this medical health centre for Ayurvedas recommended by 79 patients.
Timings
TUE, FRI, SUN
08:30 AM - 02:00 PM
05:30 PM - 09:30 PM
Location
RH. No. 1, Morning Glory, Sahyadr1 Farms, Behind Kapil Complex. Balewadi, Baner
Pune,
Maharashtra
-
411045

Get Directions
Photos (5)


Videos (1)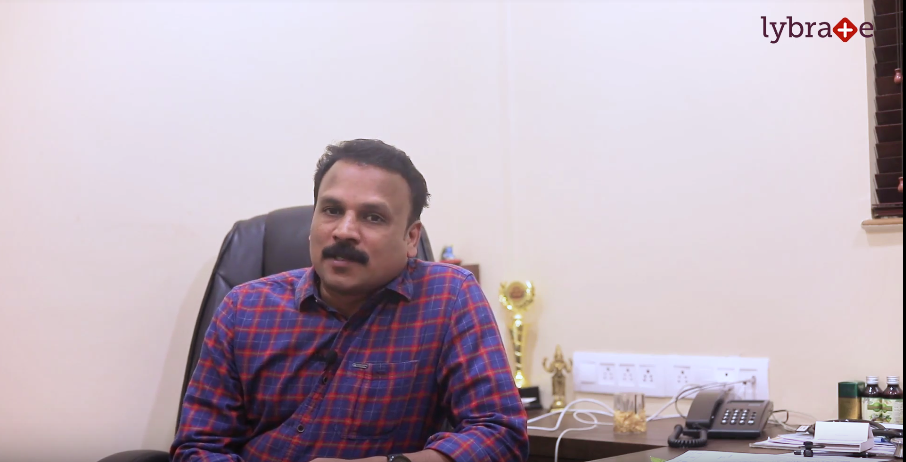 Chronic cold is caused by a variety of virus. They attack the mucous membrane to start with and go on replicating with every passing hour. Typical symptoms are sore throat, cough, sneezing and fatigue. There are enough home remedies that can successfully address the symptoms of chronic cold and get the stalwart immune system works faster.
read more
Doctor in Muppra Kerala Ayurvedic
Bachelor of Ayurveda, Medicine and Surgery (BAMS), MD - Ayurveda
Ayurveda
Book appointment and get ₹125 LybrateCash (Lybrate Wallet) after your visit
Services
Submit Feedback
Submit a review for Muppra Kerala Ayurvedic
Your feedback matters!
Write a Review
Reviews
Chirag Mehta
Nov 22, 2018
My self Chirag, underwent treatment for my rheumatoid arthritis treatment from Dr Syam Bhargavan from Muppra kerala ayurvedic treatment center. I was having severe joint pain and it started 12 yrs before. Starting pain was negligible and I ignored it. As years passed pain also increased. Now as I got retired and was planning to enjoy my life pain got over me and I was unable to even walk, bent and even move freely. So I thought I will have to get it cured then through my friend I heard about this clinic. Then consulted this doctor and was advised to take 42 days treatment. At first i was reluctant to go for it. Then I came to know there center , have genuine ayurvedic treatments so I started the treatment now I'm feeling completely fine. I'm able to due my day to day activities without any problem. I even go for walks. I'm still on medications as doctor had told to continue them atleast for 3 months. Doctor is very friendly and very profession. Thank you team Muppra
Athul Patel
Nov 21, 2018
Very good
Feed
Ayurveda is an age old life science that is known to work medical marvels. The best part about this field of medicine is that it enters the everyday with remedies that touch the root cause of the issue before curing the same. Aging is an aspect that plagues one and all with its various signs hitting the skin, senses, body and hair.
So how can you use Ayurveda to turn back the aging clock of your system? Read on to find out!
-Herbs and Vayasthapana: Vayasthapana or the anti aging effect is a herbal formula with herbs like Gotu Kola which is known for its anti aging properties in the field of Ayuveda. Ashwagandha is also used in this concoction. Other herbs like Amla, ginger, turmeric and Galanga are also used to create this anti aging effect. The oil of cloves can also be used on the massage table for anti aging.
-Radiance and Varnya: Varnya is the Ayurvedic effect of maintaining or bringing out the glow or radiance of the skin. The Varnya herbs include flame of forest, silk cotton tree, rose petals and Indian redwood. This concoction can help you retain a youthful glow on your skin, which will also keep fine lines at bay.
-Deep Healing and Branropana: With the help of Gotu Kola and other sensitive herbs, one can heal the body deeply and also enhance (Twacha). The herbs used here can also help in strengthening one's digestive system so that there is no Ama or toxin build up. The other herbs one can use here are turmeric, rose petals and cotton silk tree.
-Yoga: Yoga is a known method of keeping the body and senses vital and well functioning. There are a number of Yogic postures and poses that can help in the anti aging process. These include equal standing for better balance, the tree pose, the squat pose, the downward dog pose, the plank pose for core strength and the seated twist.
-Diet and Lifestyle: Ayurveda is a science that touches the everyday in order to effectively heal and prevent. So, it is important to follow the Ayurvedic tenets of following a proper balance of eating, resting and activity even as you ingest regular meals at a set time with all the food groups in perfect balance.
Ayurveda can be used in order to take good care of the body even if you are not suffering from any ailments. The herbs can be ingested on a daily basis as seasoning for your food while Yoga can be practiced routinely. This will help you in delaying the aging process.
5741
people found this helpful
Inflammation and resultant pain in the joints are usually the basic tenets of Arthritis. This joint disorder can be painful and often, a debilitating one. It can also make the joints stiff. There are many ways of dealing with this problem, but with Ayurveda, one can get to the root cause of the ailment and its presence. This helps in taking a well rounded holistic approach towards treating it with ancient know how that revolves around herbs and other natural substances which have great medicinal value, lifestyle changes, diet, exercise and Yoga, oil massages, and other methods. Arthritis is known as Sandhivat in Ayurvedic jargon.
Read on to find out how Ayurveda can help in dealing with Arthritis.
Herbs: One can make use of various herbs that contain Linoleic Acid to help in providing lubrication to the joints so as to prevent pain and stiffness. These herbs include Borage seed oil which is extracted from borage seed, Evening Primrose oil, Blackcurrant seed oil, Capsaicin, Curcumin, Feverfew, Flaxseed oil and a standard Ayurvedic concoction that combines Ashwagandha, Gugulla, ginger, cumin and haldi or turmeric. These substances can help in treating the joints that are suffering from the pain of Arthritis.
Diet: In Ayurveda, to treat ailments like Arthritis, it is usually recommended that a patient should start by flushing out the bodily toxins from within. Diet is one of the ways in which this can be done. A detoxification diet to clean the colon would be one of the foremost ways of doing a cleanse. Further, in one's daily diet, there should be a good dose of vegetables, fruits and other juices. Also, one must have plenty of herbs and spices which can be used to season the food. Curd should generally be avoided and garlic should be used liberally. The various properties help in an inside out cleanse that will help the system function in a better manner so that the treatment of ailments is also effectively supported.
Exercise: In Ayurveda, a certain amount of daily exercise which spans at least 45 minutes to one hour, is a must. A pattern of healthy eating, restful sleep and exercise is what usually helps in treating ailments like Arthritis. For this ailment specifically, light exercise like walking is recommended. Various Yoga asanas that involve sitting, standing, balancing and lying down poses as well as restful poses will also help in treating knee, shoulder and lower back pain specifically. Also, mustard oil massages can help in reducing the pain.
These are a few ways in which Ayurveda can help the Arthritis patient live a more normal life with minimal pain.
5698
people found this helpful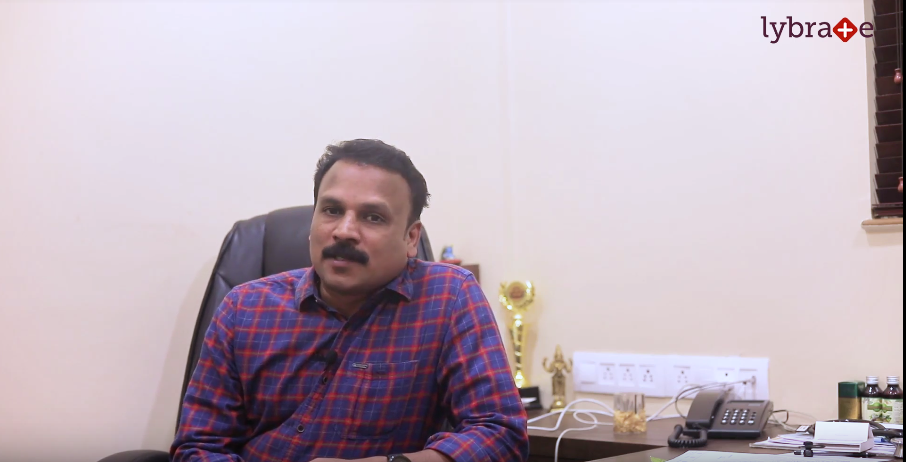 Chronic cold is caused by a variety of virus. They attack the mucous membrane to start with and go on replicating with every passing hour. Typical symptoms are sore throat, cough, sneezing and fatigue. There are enough home remedies that can successfully address the symptoms of chronic cold and get the stalwart immune system works faster.
5611
people found this helpful
Diabetes or madhumeha, is a serious disease that affects many people worldwide today. Diabetes, which is referred to as maha-roga is the excess of glucose in blood. As a result, you cannot consume sweetened food, get excess urges to drink water or urinate. However, Ayurveda has the most effective solutions to control diabetes naturally.
Read on to know what best natural medications are there to cure diabetes.
1. Gymnema Sylvestre or Gurmar
It is one of the most effective remedies to diabetes. It is a hypoglycemic component, which makes it ideal for treating diabetes. It helps in reducing dependency on insulin by regeneration of residual beta cells of the pancreas.
2. Coccinia indica
It is another herb which regulates diabetes very well. This plant contains components which, after consumption of carbohydrates, prevent the sudden increase in blood glucose level. It can also prevent any adverse effect on other organs of the body due to diabetes. It is found to reduce oxidative stress amongst diabetes patients by surging the Vitamin-C levels in the plasma, and also prevents the fluctuations in fatty acid levels amongst diabetes patients.
3. Azadirachta Indica or neem
It is one of the most common household antiseptics and a wonderful cure for diabetes. It enables high glucose tolerance, and also prevents diabetic neuropathy, which may cause severe fatalities.
4. Morus Indica or Mulberry
It is a food that is experimentally proven to reduce diabetes. Daily consumption of mulberry leaves for 15 days at a stretch have been beneficial in limiting approximately 38% of diabetes cases among its consumers. It also protects you against oxidative stress by building the antioxidant defense system of the body, and is also known to correct any lipid-profile abnormality. It also delays the possibility of the appearance of cataract as a result of diabetes.
5. Momordica Charantia or bitter gourd
It is another common remedy found in most Indian households. Even though it is extremely bitter in taste, its medicinal properties are exemplary, and are extensively used in Ayurvedic medicines. It also targets the beta cells of the pancreas to help boost up insulin secretion by increasing their number. Bitter gourd also helps to release more insulin by way of regeneration of the pancreas.
6. Eugenia Jambolana or Indian Jamun
This Ayurvedic cure reduces blood sugar level and increases the release of insulin. The extract of "jamun" seeds help in healing of wounds quicker, usually impaired by diabetes.
7. Trigonella Foenum or methi
It is another household ingredient that serves medicinal purposes in case of diabetes patients. Even 1gm of fenugreek seeds could reduce diabetes sharply in a short span of 2 months. This benefit is because of the presence of diosgenin, a compound with hypoglycemic properties.
However, all these medicinal plants should be advisably consumed under proper guidance from professional practitioners only.
5349
people found this helpful
Vaginitis also known as vaginal infection or vulvovaginitis, is a situation in which the vagina gets sore and irritated. It is a common occurrence in female. Though it is not a very serious disorder yet it can be a cause of severe discomfort and irritation. Common side effects that are prevalent in the case of vaginitis include either abnormal discharge or vulvovaginal irritation, or both. The discharge may also tend to have anun pleasant odor. In ayurveda, vaginitis is often seen as an amalgamation of yoni daha and yoni kandu, the two different disorders that affects vagina.
The most common causes of vaginitis include:
* Infections
* Consumption of Anti-microbial
* Deficiency of estrogen
* Skin irritants like perfumed soaps and vaginal sprays
* Allergies
* Sexual activity, etc.
Diabetes, usage of steroids or tight clothing is also among some of the causes of vaginitis.
Ayurveda aims to treat vaginitis naturally, by using precise combinations of certain herbs in addition to a paste for local application.
The following are some ayurvedic home remedies that can be used to treat vaginitis:
To relieve the burning sensation: Add water to triphala herb powder; mix the ingredients. Wash your vagina with this solution to lessen the burning sensation.
To eliminate toxins from the body: Make a beverage of dried cartilaginous tube herb in boiling water and consume it. The herb is known to aid the body in eliminating harmful toxins.
To cure inflammation: Garlic and turmeric are known tocure inflammation. You can use this treatment tocure infection. Turmeric can also be consumed to fight away internal infections.
To cure infection:Margosa also known as neem is an effective natural remedy for curing inflammation. It destroys microorganisms effectively. You can use neem powder to cure the infected area.
To combat the growth of harmful bacterium:Citrus juices are known to aid the canal to regain its acidity and prevent them ultiplication of unhealthy bacterium
To avoid infection: Yogurt is one amongst the foremost common home remedies for duct infection. If you apply yogurt on the inflamed areas and additionally eat a bowl of yoghourt on a regular basis your infections will disappear.
To reduce swelling and redness: soak a clean cloth in cool water and place it on the inflamed space. The cool sensation will compress the blood vessels and reduce the burning sensation, redness, swelling and irritation.

Hernia or what in Ayurveda is known as Antra Vriddhi , is a condition that takes place when an internal organ in your abdomen gets displaced and protrudes outward, giving rise to swelling in the abdominal region.
Even though you can develop a hernia anywhere in your body, it mostly occurs in the abdominal region and can affect both men and women at any age.
The causes of hernia:
Even though hernia can be a hereditary condition, certain factors can contribute in causing it. These are:
1. Persistent coughing
2. Putting excess pressure while passing faeces
3. Straining your abdominal muscles by exercising or lifting objects that are heavy
4. Obesity
5. Build-up of fluid in your abdominal cavity
Symptoms
Some of the symptoms that indicate you have hernia include a visible, hard protrusion, development of soft lumps and pain. However, some people may not experience any symptoms at all.
Hernia can be of many types, depending on the part of the body affected and even varying on the basis of your gender. In worst cases, you may require surgery but Ayurveda can cure your hernia completely without the need of you going through a surgical process.
Ayurveda helps in curing your hernia by focussing on your diet. If you follow these rules, you can cure yourself of hernia completely.
1. Reduce the amount of food you eat in a day and take small meals frequently instead of the standard three meals
2. While eating, make sure you eat your food slowly
3. Drink lots of water and other fluids but do not consume aerated drinks
4. It is advised not to take water with your meals, but only to drink a glass of water an hour after and half an hour before each meal. By doing this, you reduce your chances of getting heartburn and aid in the proper functioning of the digestive system.
5. Eating any form of raw food such as uncooked meat and vegetables is strictly forbidden along with processed foods such as bread, cakes, cookies etc. However, when eating cooked food, make sure it's lightly cooked and not overcooked.
6. Having a glass of juice freshly squeezed from vegetables or fruits is recommended, especially carrot juice as it is enriched with calcium and vitamin A that help in the healing process
7. Make sure that whole grains, nuts, seeds, vegetables and fruits are a part of your diet
8. Lastly, go for a walk after each meal and do not sleep after eating, especially if you've had a heavy meal.

5292
people found this helpful
Gastric acids are chemicals provided by your stomach to aid digestion. But the corrosive effects they induce are counteracted by the secretion of other chemicals. It is when the secretion of these chemicals is impaired that it leads to damaged stomach lining, causing acidity, also known as acid reflux.
Ayurveda promises some easy home treatments for acidity which are quite efficient in ensuring fast recovery for you.
You can use any of these listed Ayurvedic treatments if you suffer from acidity.
1. Amla powder (Indian Gooseberry) and honey

Soak one teaspoonful of amla powder in half a cup of water. Add honey and stir and drink empty stomach in the morning. Repeat similarly for the evening.

2. Cumin seeds
You can reduce cumin seeds to their powder form, then you have to add half a spoon of it to water; presumably, one liter. Then, keep the solution boiling then filter it. You will have to make sure that you drink this solution instead of normal water. Take this water based solution everyday till recovery. This is quite an effective remedy for acidity.

3. Mulethi (liquorice) and honey

You can reduce liquorice root to powder, then to half a spoon of this powder add little honey to form paste. Lick to consume this paste twice daily after meals. Liquorice neutralizes the acids quickly to give relief.
4. White pumpkin juice

Take white pumpkin peel and slice it and make a pulpy juice out of it. Half a cup twice daily gives fast recovery from gastritis and acidity. Alternatively you may eat sweet made of pumpkin (peetha ki methai) after meals.

5. Buttermilk
You can take half a glass of buttermilk and add a pinch of each asafetida and turmeric to it. With it, also take care to add a tiny amount of fenugreek and drink it at night, to make the most of its benefits.
6. Jaggery
You can try taking boiled ash gourd with jaggery. This relieves the burning sensation in the stomach to a considerable extent.
Proper and sound hearing is essential for a healthy living. If you are suffering from lack or loss of hearing, chances are that you are missing out on life itself. Therefore it is imperative that you undergo treatments in case you are suffering from any kind of hearing ailment. There are various reasons that contribute to loss of hearing. Some of the common causes are-
1. Age
2. Increasing noise
3. Genetically inherited
Over the years various surgical and non-surgical methods have surfaced that repair hear loss and damage. Among the other branches of medicines, Ayurveda is the most old and ancient method. It uses natural herbs in order to correct and treat hearing loss. This has proved to be extremely beneficial and potent and it cures hearing ailments by various natural methods. Some of them are:
1. Lukewarm mustard oil or sesame oil
If you are suffering from ear ache or loss in hearing, try putting few drops of warm mustard oil and sesame oil in your ear and hold it with index fingers. At the same time store the air in your mouth and let your cheeks contract and bulge for a minute or so. This ayurvedic tip considerably improves hearing and reduces ear pain.
2. Raddish juice and sesame oil
If you are suffering from sores and hearing problems, a mixture of the two can be beneficial. In this method, a small quantity of raddish juice should be boiled with a small quantity of sesame oil till the juice absorbs the oil. This mixture should be administered twice a day in order to experience the results.
3. Applewood oil
A variety of ingredients are required in order to create the resultant oil. Initially cow's urine should be boiled and the applewood powder must be added to it. This mixture should then be filtered and further added with sesame and goat's milk. This concoction then should be boiled and the resultant oil should be stored and applied with cotton daily. This improves hearing a great deal.
4. Mixture of neem and turmeric
In this method turmeric and neem leaves are boiled together. The steam should be taken as well as the water must be applied on the ears and surrounding areas. This has proved to be an extremely effective remedy in treating puss in the ears and consequent hearing loss.
5. Mixture of raddish juice, turmeric, sesame oil and ajwain seeds
All these ingredients must be taken in selective quantities and boiled to get the resultant oil. This oil must be stored and used to treat hearing loss and other ear diseases.
4954
people found this helpful
Near By Clinics

View Clinic

View Clinic