About
We assure World class cancer treatment including chemotherapy and Radiation Therapy
...more
We assure World class cancer treatment including chemotherapy and Radiation Therapy
More about Integrated Cancer Treatment and Research Centre Wagholi
Integrated Cancer Treatment and Research Centre Wagholi is known for housing experienced Oncologists. Dr. Jagdish Shinde, a well-reputed Oncologist, practices in Pune. Visit this medical health centre for Oncologists recommended by 64 patients.
Timings
Location
Pune,
Maharashtra
-
412207

Get Directions
Doctor in Integrated Cancer Treatment and Research Centre Wagholi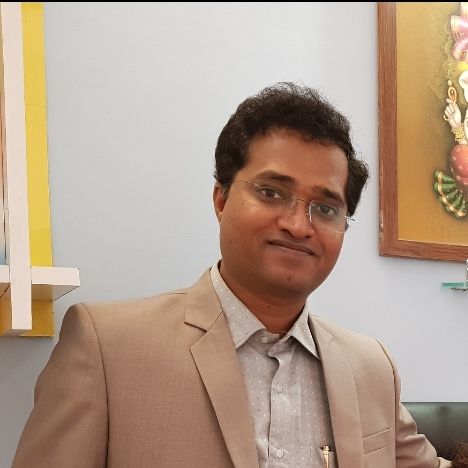 MD - Radiothrapy, MBBS
Oncologist
Submit Feedback
Submit a review for Integrated Cancer Treatment and Research Centre Wagholi
Your feedback matters!
Write a Review
Patient Review Highlights
"Professional"
1 review
"Prompt"
2 reviews
"Well-reasoned"
3 reviews
"Helped me impr..."
3 reviews
"Nurturing"
1 review
"Thorough"
1 review
"Practical"
1 review
"knowledgeable"
13 reviews
"Sensible"
2 reviews
"Caring"
1 review
"Very helpful"
15 reviews
"Inspiring"
1 review
Feed
Shared 5 months ago • Featured Tip
Testicular cancer is mostly witnessed among young adults in the age range of 24–35. It results from the growth of abnormal cells in the testes. It is not the most common type of cancer found in the body, but can pose a serious threat to an individual if not treated early. The cure rate is one of the highest among all kinds of cancer found in the body. This being said, the rate of cure is totally dependent on the stage of detection.
Risk Factors for Testicular Cancer
The historical trend of testicular cancer suggests that white men are prone to this type of cancer than their African, Asian and Latino counterparts. A person with a family history of testicular cancer of HIV is at higher risk of getting this disease. Some other risk factors include Klinefelter's syndrome and cryptorchidism.
Protection from Testicular Cancer
There is no hard and fast rule of protection. It is suggested that the testicles get evaluated while routine medical check-up. A person with a family history of testicular cancer should opt for a periodic checkup after every three months. In case a patient has already recovered from testicular cancer, routine medical tests are a must to ensure non-recurrence.
Symptoms of Testicular Cancer
The common symptom is a swelling in the testicle. It feels like a thickening of the testicle and is mostly painless. Minor discomfort in the swelling region is often reported. Some other symptoms include back pain, ache in the scrotum and groin, change in the size of the testicle, bloating of the lower abdomen and heavy sensation of the scrotum. There is a rare form of this cancer, which produces a female hormone called estrogen in a man's body. This disease results in a lack of sexual desire, lump in the affected area, etc. Even less serious testicular cancer might show these symptoms. An oncologist should be immediately consulted if one or more of these symptoms surfaces.
What are the treatment options?
Testicular cancer is mostly cured with the help of a surgery. A follow-up radiation and chemotherapy is suggested by doctors to destroy the surrounding cells. It is done to ensure that the cancer cells do not spread easily and the chance of recurrence is minimal. The rate of cure depends on early detection.

Does testicular cancer affect sexuality?
In most of the cases, testicular cancer is detected in one testicle. If this is the case, the other testicle produces all the hormones needed for sexual drive. It also does not affect sex drive, beard and muscularity. There is also a large section of patients who reported of a difficult sexual life after the surgery. There can be some discomfort in the scrotum as well.
In case you have a concern or query you can always consult an expert & get answers to your questions!
1983
people found this helpful
Shared 6 months ago • Featured Tip
We live in an age where every single individual, more or less, is exposed to the risk of cancer. It is probably an unfavorable lifestyle we lead that deprives us of good health. This might alarm many but considerable changes in lifestyle can help you realize cancer as a preventable disease. Cancer does not only make you undergo severe suffering but it also affects your friends and family. The pallor of misery spreads wider than you think.
Abstain from tobacco: Consuming raw tobacco or smoking tobacco can be equally detrimental to your health. Tobacco increases your chances of contracting the disease. As is known, passive smoking can also affect your health adversely. Tobacco can be the potential cause behind cancer of the mouth, throat, larynx, lungs, oral cavity and even the pancreas. It might harm your kidneys and cervix. It is upon you to quit tobacco at the earliest possible. One should also try and persuade friends and relatives to give up smoking.
Drink alcohol in moderation: Complete abstinence from alcohol might not be possible if you have already been ushered into your work- life. The society might require you to be an occasional drinker. It is important to drink in moderation. Crossing the limit can propel consequences as serious as cancer of the stomach, pancreas, liver and the heart.
A balanced and nutritious diet: Deciding on a plant- based diet or a Mediterranean diet can aid your fight against the risk of cancer. A Mediterranean diet will involve green leafy vegetables, lots of fresh fruits, whole grains, mixed nuts, legumes and also the use of extra- virgin olive oil. Fish can be a safe bet but red meat should be avoided. One must also try to avoid processed meat as they tend to make you prone to the risk of cancer.
Immunization: Hepatitis B and HPV or Human papilloma virus vaccines are extremely necessary to protect you against the sexually transmitted types of cancer.
Sun protection: Caring for your skin doesn't arise from vanity. Skin cancer is one of the most prevalent kinds of cancer; the chances of this disease can be restricted by remaining in shade especially during midday, by wearing covered clothes and by using a good sunscreen lotion repeatedly while outside.
Exercise diligently: Did you think it was okay to have weaker muscles and bulging layers of fat? If yes, you probably have grown numb to the inadequacies you face in result. Unchecked fat can lead to obesity which further complicates health conditions. Metabolic activity differs from person to person. Regular exercising can help regulate metabolism according to the needs of your body. Physical exercise protects you against the risk of breast and colon cancer. Moderate or vigorous physical activity for 150 to 75 minutes a week respectively can reduce the risk of cancer. In case you have a concern or query you can always consult an expert & get answers to your questions!
2205
people found this helpful
Asked for Male, 26 years old from Cuttack
Tamoxifen should be taken for at least 5 years. It will reduce the chances of recurrence of disease and will improve survival. You can plan pregnancy. Tamoxifen should be stopped if pregnancy is detected.
1
person found this helpful
Shared 8 months ago • Featured Tip
Breast cancer is an abnormal growth of cells in the tissues of the breast. Mainly it occurs in females but less than 1% of all the breast cancer cases develop in males. The majority of breast cancers start in the milk ducts. A small number start in the milk sacs or lobules. It can spread to the lymph nodes and to the other parts of the body such as bones, liver, lungs and to the brain.
With more reliable early detection methods as well as the trend towards less invasive surgery, there is hope that even more women with breast cancer will be treated successfully and will go on to resume their normal lives.
Signs & Symptoms
It is painless, especially, during the early stage. Watch out for the following changes in the breast:
A persistent lump or thickening in the breast or in the axilla.
A change in the size or shape of the breast.
A change in the colour or appearance of the skin of the breast such as redness, puckering or dimpling.
Bloody discharge from the nipple.
A change in the nipple or areola such as scaliness, persistent rash or nipple retraction (nipple pulled into the breast).
Consult a doctor immediately if you notice any of these changes.
Risk Factors
Being a woman puts you at risk of getting breast cancer. There are certain factors that increase the risk of breast cancer. Some of them have been listed below:
The risk increases with age; most cases of breast cancer develop after the age of 50
Genetic alterations in certain genes such as BRCA1 and BRCA2
Family history of breast cancer
Being overweight
Early menarche (onset of menstruation before the age of 12)
Late ​menopause (after the age of 55)
Never had children
Late childbearing
No breast feeding
Excessive consumption of alcohol
Use of hormonal replacement therapy (HRT) for a long period of time
However, most women who have breast cancer have none of the above risk factors. Likewise, not having any of these risk factors does not mean that you will not get breast cancer.
Early Detection and Screening
More treatment options are available when breast cancer is diagnosed at an early stage and hence the chances of recovery is also higher. So regular breast screening is important for early detection even if there are no symptoms. Following are the ways of screening:
Breast Self-Examination (BSE): Perform BSE once a month about a week after your menses are over. If you no longer menstruate, choose a date each month which is easy to remember e.g. your date of birth or anniversary.
Clinical Breast Examination: Get a breast specialist to examine your breast once a year if you are 40 years and above.
Mammogram: Go for a screening mammogram once a year if you are 40 to 49 years old and once every two years if you are 50 years and above even if you do not have any symptom. It is not recommended for younger women (less than 40 years of age) as they have dense breasts, making it difficult for small changes to be detected on a mammogram. So ultrasonography of the breasts is advisable to them.
Types of Breast cancer
Non-Invasive Breast cancer: These are confined to the ducts within the breasts. They are known as Ductal carcinoma in-situ (DCIS).
Invasive Breast cancer: It occurs when cancer cells spread beyond the ducts or lobules. Cancer cells first spread to the surrounding breast tissue and subsequently to the lymph nodes in the armpit (Axillary lymph nodes). These cells can also travel to the other parts of the body such as bones, liver, lungs or brain and hence known as metastatic breast cancer.
Making A Diagnosis
If you notice any unusual changes in your breasts, you should see a doctor immediately. He will examine you clinically and may ask you to undergo some tests so that a definitive diagnosis can be made. Further, the staging work up is done to find out the stage of the disease and management accordingly.
Treatment options
Treatment of breast cancer may include various methods such as surgery with or without breast reconstruction, chemotherapy, radiation therapy, hormonal therapy and targeted therapy. Treatment options offered, depend upon the number of factors such as the stage of cancer and likelihood of cure, your general health and your preference. In case you have a concern or query you can always consult an expert & get answers to your questions!
2095
people found this helpful
Shared 10 months ago • Featured Tip
Non Hodgkin Lymphoma is when the cells in your lymphatic system become cancerous. The lymphatic system is responsible for fighting off diseases, which may attack your body. Initially, tumors develop from the lymphocytes in your body. Non-Hodgkin lymphoma is much more common than the other type of lymphoma which is Hodgkin lymphoma. There are various types of Non-Hodgkin lymphoma; the most common of which are diffuse large B-cell lymphoma and follicular lymphoma. Here is everything you need to know about Non-Hodgkin lymphoma.
Symptoms
1. Swollen lymph nodes: A swollen lymph node in the neck, underarm and armpit which comes about without any pain is a very common symptom of Non-Hodgkin lymphoma.
2. Fever: When you have a sudden unexplained fever, it may be due to Non-Hodgkin lymphoma.
3. Night sweats: Night sweats are simply when you sweat excessively in the night.
4. Fatigue: Feeling extremely tired can be due to Non-Hodgkin lymphoma.
5. Weight loss: A sudden unexplained loss of weight is a very common symptom of Non-Hodgkin lymphoma.
6. Itchiness: An itchy skin is a rather serious indicator of Non-Hodgkin lymphoma.
Causes
Just like other forms of cancer, it is not known what causes Non-Hodgkin lymphoma, but there are factors, which put you more at risk compared to others.
Risk factors
1. Immunosuppressive drugs: You are most likely to develop Non-Hodgkin lymphoma, especially after taking immunosuppressive drugs after a major organ transplant.
2. Bacteria and viruses: Certain bacterial and viral infections cause Non-Hodgkin lymphoma including the HIV and Epstein-Barr virus as well as the Helicobacter pylori bacteria.
3. Pesticides: Research suggests that overexposure to the pesticides which kill weeds increases your likelihood of developing Non-Hodgkin lymphoma.
4. Age: Elder people are also more likely to suffer from Non-Hodgkin lymphoma.
Treatment
1. Chemotherapy: Chemotherapy comprises of administering drugs to kill the cancerous cells, either through injection or orally which kill cancer.
2. Radiation therapy: Radiation therapy deals with radiation which is directed at the parts of your body affected by cancer.
3. Medications to enhance the immune system: There are many medications which fight off cancer by boosting the immune system. If you wish to discuss about any specific problem, you can consult an Oncologist.
2150
people found this helpful
Shared 11 months ago • Featured Tip
Lung cancer is the cancer killer of both men and women in the U.S. When you think of risk factors for lung cancer, what comes to mind? Most of us think about the risk associated with smoking cigarettes, but did you know that air pollution can also cause lung cancer? Overwhelming evidence shows that particle pollution in the outdoor air we breathe—like that coming from vehicle exhaust, coal-fired power plants and other industrial sources—can cause lung cancer. Particle pollution increases the risk of dying early, heart disease and asthma attacks, and it can also interfere with the growth and function of the lungs.
What is Particle Pollution?
Particle pollution is a mix of tiny solid and liquid particles in the air and can be made up of a number of components, such as acids, organic chemicals, metals, soil and dust particles. It can be emitted directly from wood stoves, forest fires, vehicles and other sources, and it can also form from other types of pollution that come from sources like power plants.
Why does particle pollution harm our bodies?
While breathing in larger sizes of particle pollution can be harmful to our health, smaller particles are more dangerous. Bigger particles can irritate your eyes, nose and throat, but our natural defenses help us to cough or sneeze them out of our bodies. Unfortunately, those defenses don't keep out smaller particles, which get trapped deep in the lungs and can even get into the bloodstream, causing damage to our health.
Who is most at risk?
As for who is at risk for health problems from breathing in particle pollution. Those who live where particle pollution levels are high is at risk. Some people face higher risk, including children, the elderly, people with lung and heart disease and diabetes, people with low incomes, and people who work or exercise outdoors.
How do we protect ourselves from particle pollution?
Check the air quality index forecast for the day and limit your activity if pollution levels are high. Avoid exercising along heavily traveled highways regardless of the overall forecast.
As individuals, we can play our part in reducing air pollution levels by trying to avoid creating more of it. Choosing 'active travel' options where possible, like walking and cycling, can help reduce pollution levels from transport and is also a great way to be more active, which is linked to a reduced risk of cancer and other diseases.
In case you have a concern or query you can always consult an expert & get answers to your questions!
2105
people found this helpful
Shared 11 months ago • Featured Tip
Cancer today is not as rare as it once was. Today, cancer affects the young and old alike. One of the reasons for this is the pollution in particular air and water pollution that we are exposed to on daily basis.
The air we breathe in today is a mixture of smoke, particulate matter and noxious gases that causes great harm to our bodies. Amongst these, particulate matter that is smaller than 2.5 millionths of a metre is the worst.
These particle matters are emitted into the air from car exhausts, industrial exhausts, coal fires, wood stoves etc. While the body's natural defences help keep larger particle matter out of the system by sneezing or coughing it out, smaller particle matter enters the body easily. These then get trapped in the lungs and enter the bloodstream. Particle matter has in particular been linked to increasing number of lung cancer cases. Apart from lung cancer, coal tar particle matter has been linked to bladder cancer, soot to oesophageal cancer and benzene and other pesticides to leukaemia.
Radon is another source of air pollution that is emitted from the ground. In some cases, radon can also be emitted through the water. As this gas decays, it releases tiny particles that when inhaled bombard the lung cells with radiation that can cause radiation. Smoking can worsen this effect and increase a person's risk of suffering from lung cancer. Both first-hand and second-hand smoking have also been linked to breast cancer. Apart from trying to reduce emissions to lower air pollution, it is also important to clean filets of air conditions, etc. regularly to lower indoor air pollution. Preventing the smoking of tobacco in public spaces can also help improve air quality.
All pollutants emitted by us eventually find their way into the water we drink. Even if you are not drinking contaminated water, merely, showering or swimming in contaminated water can make your body more vulnerable to the carcinogens in it. Common water pollutants include arsenic, hazardous waste, animal waste, radon, chemicals and asbestos. Drinking water with concentrated amounts of arsenic has been linked to cancer of the lungs, liver, kidney and bladder while the chlorine used to treat drinking water increases the risk of bladder and rectal cancer.
To reduce the risks of cancer caused by polluted water, it is essential to reduce disinfectant by products by keeping water treatment facilities updated and promote green chemistry and alternative assessments to reduce pollution as a whole. If you wish to discuss about any specific problem, you can consult an Oncologist.
1964
people found this helpful
Asked for female, 22 years old from Kolkata
Dear Lybrate user, the possibility of cancer turning to be hereditary depends on type of cancer, age at presentation and mutations in cells. Genetic counseling along with genetic testing for hereditary cancer can be done to know the risk of having hereditary cancer.
View All Feed
Near By Clinics

4.4
(

336

ratings)
View Clinic