About
We will always attempt to answer your questions thoroughly, so that you never have to worry needlessly, and we will explain complicated things clearly and simply.
...more
We will always attempt to answer your questions thoroughly, so that you never have to worry needlessly, and we will explain complicated things clearly and simply.
More about Dr Preranas Skin Clinic
Dr Preranas Skin Clinic is known for housing experienced Dermatologists. Dr. Prerana, a well-reputed Dermatologist, practices in Pune. Visit this medical health centre for Dermatologists recommended by 58 patients.
Timings
Location
Harmesh Paras Co Op Housing Soc, Office No 4, 2nd Floor, Above Faasos Restaurant,Kalyani Nagar,Landmark: Opp Kalyani Veg Restaurant, Pune, Pune
Kalyani Nagar
Pune,
Maharashtra

Get Directions
Doctor in Dr Preranas Skin Clinic
Services
Submit Feedback
Submit a review for Dr Preranas Skin Clinic
Your feedback matters!
Write a Review
Feed
Nothing posted by this doctor yet. Here are some posts by similar doctors.
Acne is infection & inflammation of oil glands present in skin of face. Ayurvedic medicines & few dietary changes permanently cures acne. -avoid oily, spicy, sour food - avoid fermented foods, deep fried foods. - drink at least 3 litres of water per day. - wash face for 4- 5 times daily with herbal soap. - take 7- 8 hours sound sleep, avoid day sleeping. - practice anulom vilom & bhastrika pranayama for 10 minutes daily - eat green more vegetables, salads & dietary fibres in ayurveda there are some very effective medicines which are natural testosterone booster. And work very efficiently to cure your problem of premature ejaculation. You can consult online on this platform for better guidance & medicines.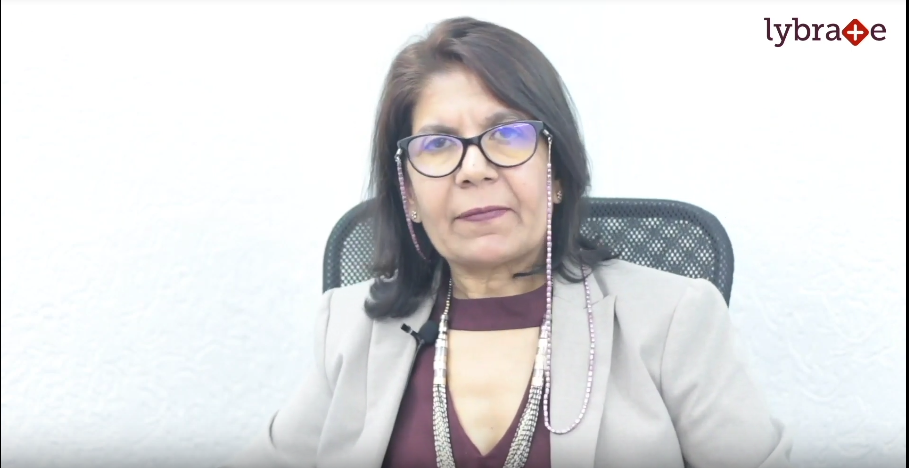 Some women look at least a decade younger than the age mentioned on their passports for most of these women. This is the result of anti-aging creams and serums. There are dozens of anti-aging products available today. The tough part is finding the right product for you.
247
people found this helpful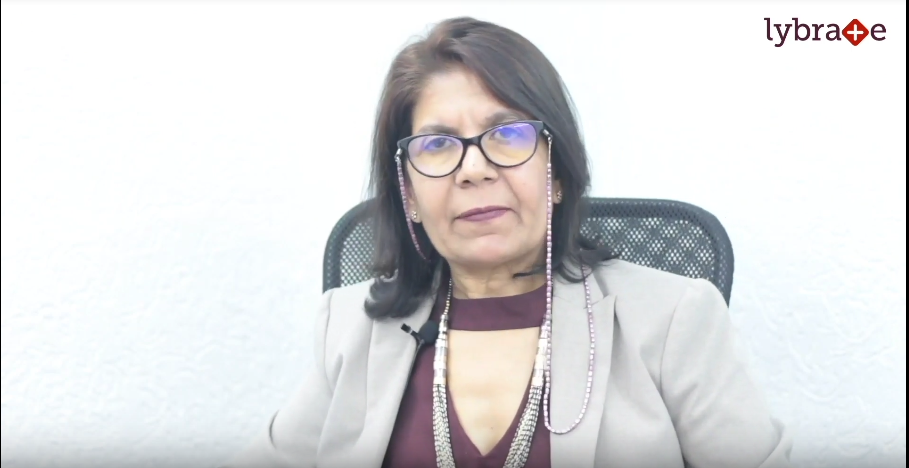 Is your skin pigmentation becoming uneven because of certain changes going on in your body? This condition is quite common in pregnant women. There are several forms of treatments that are available for the management of this issue and for restoring pigmentation and skin complexion. You can choose from various procedures according to your requirements, and desired results. It is possible to completely diminish the appearance of skin pigmentation.
224
people found this helpful

MBBS Bachelor of Medicine and Bachelor of Surgery, M.D - Skin & V.D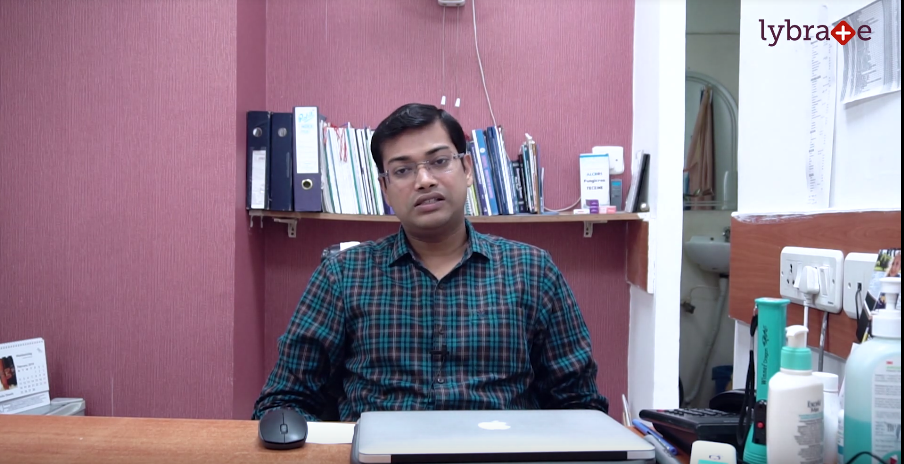 Fungal skin diseases are brought about by various sorts of fungi and are the main reasons behind an irritated skin. Fungi attack and develop in dead keratin, a protein that makes up your skin, hair and nails. The various sorts of fungal diseases are caused by various groups of fungi. Some common fungal skin infections include ringworm, intertrigo, nail infections, Athlete's foot, etc.
267
people found this helpful

MBBS, Diploma in Venerology & Dermatology (DVD), DDV, MD - Dermatology , Venereology & Leprosy
Stretch marks cannot be treated easily. Though there are many treatments that can help in the removal of stretch marks, but you got to choose the right one that suits your preference and is affordable as well. These marks need to be thoroughly diagnosed in order to detect the mark type and then only the correct treatment procedure can be chosen without any confusion. Choose the safest treatment option that can help you to get success in a natural manner.
Treatments available for removing stretch marks:
Topical options: These options are the most favourable ones as they gives you guaranteed results. It is advised to only choose verified topical solutions, which are also some of the most prominent ones which include moisturizers, Retin-A, glycolic acid, vitamin-E oil, egg oil and several others. These solutions are to be applied directly over the targeted areas in order to get desirable results. This should be followed for at least 6 months in order to get expected results.
Supplemental options: You can also start taking organic supplements that are highly enriched with vitamin E. These supplements are now available in form of pills that have to be taken at least twice every day. If you use oral supplements together with topical applications, the stretch marks will slowly fade in a short span of time.
Natural options: There are many home remedies that can offer you outstanding results in treating stretch marks. Essential oils are the most highlighting examples that can cater you greater benefits in this regard. Other probable remedies are sugar, potato juice, water, aloe vera, olive oil, lemon juice, castor oil, cocoa butter, alfalfa leaves, egg whites, apricots, lemon and glycerine.
Laser options: These options are now treated as one of the most powerful solutions that can offer speedy results. In fact, the researchers have said that these options are the most reliable and convenient of all, and they can provide immediate effects. Old stretch-marks can be well treated by laser resurfacing while the new ones can be treated by vascular laser.
Surgical options: These options can be chosen for extreme cases. If you fail to implement post-surgical caring tips, these options may have certain side-effects. But you will get highly customized effects as a result of the same. These options are chosen only by few people as they are comparatively expensive.
Eczema is a skin condition which is characterized by rough, cracked, red, itchy and inflamed skin. Sometimes it can also cause blisters. Eczema is also known as atopic dermatitis. It is a severe condition which starts during infancy and can go on throughout childhood. While some people may outgrow this condition, the rest might have it till adulthood.

Causes of Eczema:
Irritants- Certain irritants found in vegetables, meats, juices extracted from fresh fruits, disinfectants, shampoos, detergents and soaps can cause eczema.
Microbes- Certain bacteria such as Staphylococcus Aureus, fungi and viruses can also cause eczema
Food products- Many people are allergic to food products such as wheat, soy products, seeds, nuts, eggs and dairy products. This might contribute to Eczema.
Stress- This doesn't cause eczema but can aggravate the symptoms of it.
Hormones- Women usually experience worsening of Eczema during certain stages of their menstrual cycle or during pregnancy.
Symptoms of eczema in infants and children:
Rashes appearing on the cheeks and scalp
Rashes which bubble up before fluid discharge
Rashes which cause itchiness and lead to disturbed sleeping; continuous scratching and rubbing can result in skin infections
Rashes which can appear behind the creases of the knees and the elbows; these rashes are also common on the legs, creases of the buttocks, ankles, wrists and neck.
Symptoms of Eczema in adults:
Rashes on the nape of the neck
Rashes that can cause extremely dry skin
Extreme discomfort caused due to itching
Scaly skin caused due to rashes
Rashes which can result in skin infections
Lichenification, a condition wherein the rashes thicken and develop knots, is also a possibility.
How is Eczema treated?
Topical ointments and corticosteroid creams- These are anti-inflammatory medications which relieve symptoms of eczema such as itchiness and skin inflammation.
Antibiotics- These are usually prescribed if there is any underlying bacterial skin infection.
Antihistamines- These mainly reduce scratching at night. In some cases, it can also cause drowsiness.
Topical calcineurin inhibitors- This is a drug that suppresses activities of the immune system. It helps to prevent flare-ups and decrease inflammation.
Barrier repair moisturizers- These types of moisturizers repair the skin and reduce water loss from the skin.
Dry skin is a condition caused by the lack of moisture in skin. Fine lines and wrinkles are just some of the conditions, which may be caused due to dry skin. Dry skin can also be very uncomfortable. The condition is mostly caused by environmental factors such as exposure to harsh weather conditions or getting soaked in hot water.
People at risk:
Age: People who are older than 40 years of age tend to be more at risk of dry skin than people who are younger than 40 years.
Climate: As mentioned earlier, weather conditions play a pivotal role in causing dry skin. Therefore, people who live in areas where the climate is either very hot or very cold tend to get dry skin more often than people who live in temperate climates. Low humidity is another factor which causes dry skin.
Profession: Some professions, such as nursing or hairstyling requires frequent usage of hot water all through the day, which can also lead to dry skin.
Swimming: Swimming is one of the major causes of dry skin. This is especially true in pools, which have chlorine. This is because chlorine increases the itchiness on your skin.
Treatments:
Lifestyle changes: Usually, lifestyle changes such as avoiding long, hot showers and putting moisturizers are good enough to make sure that dry skin goes away.
Lactic acid: Creams with lactic acid and urea can be prescribed by your doctor, if the dryness of your skin does not go away with moisturizers. These creams are usually over-the-counter medications.
Prescription creams: Prescription creams are given, only when conditions such as dermatitis, psoriasis or ichthyosis are present.
Wet dressing: Wet dressing is given only when dermatitis has set in, as it mostly help in preventing the infection.
Oiling: Oiling your body, especially with fish or flaxseed oil, ensures that your body does not succumb to dry skin.
Hand sanitizer: Avoid using hand sanitizers and harsh handwashes.

MBBS Bachelor of Medicine and Bachelor of Surgery, MD - Dermatology , Venereology & Leprosy
Acne scars look bad and often interfere with your bright looks, as they make you feel embarrassed and unfresh. You use more makeup to cover them or avoid going out in order to hide them. However, instead of hiding your face or the scars, you may try these treatment options to remove the scars instead and feel brighter and better.
Chemical peels: This method involves the application of a chemical peel on the skin. The acid in it removes the superficial skin layer to improve the appearance of the scar. This works well on lighter scars, and a licensed medical practitioner, nurse or cosmetologist can do this procedure.
Dermabrasion and Microdermabrasion: This technique involves using a high-speed brush on the skin to polish the portion of the scar and make that part of the skin even, so that the scar looks lighter. If your skin doctor feels that you don't need serious dermabrasion, then he may use a microdermabrasion where small crystals are sprayed onto the skin surface to remove the skin cells over the scar and improve appearance.
Fillers: Fillers are used on the skin which gets depressed due to the acne or scars. There are some binding materials like collagen or Hyaluronic acid, which can be injected through an injection, and this keeps the skin smooth, scar free and elevated for some time after which the injection has to be repeated. This has to be a continuous treatment until your skin starts to appear normal again.
Retinoid creams: The retinoid creams are especially beneficial on scars if applied patiently for a prolonged period. These creams come with little side effects like burning, drying or peeling of the skin, but over a medium to long-term application, all scars do get removed.
Laser treatment: A combination of a few types of laser treatments or just one type depending on the acne stage or redness is used. This smoothens the skin and removes the acne scars by removing skin cells from the area.
Punch Excisions and Skin grafting: This is a surgical technique. The acne scar can be removed by cutting a portion of the skin, and removing it. Normally, this procedure is combined with skin grafting, where the hole created by the acne is filled up either through stitches, or through grafting of the skin. This is actually the most invasive process to remove scars and only done when you have a serious, permanent and stubborn scar which can't be effectively removed by other techniques.
People tend to believe that they have sensitive skin when they use certain products that don't suit them and causes some redness, itching, blotches, rashes, etc. However, this is not true. Sensitive skin is actually used to describe a condition when skin develops rashes, skin bumps, erosions, pustules, blotches, redness and so on when exposed to harsh weather conditions such as extreme heat, wind or cold.
There are some common skin ailments for that may harm a sensitive skin; i.e. Acne, rosacea, burning and stinging as well as contact dermatitis or irritants and allergies. Skin can be sensitive on any part of the body, including legs, arms, hands, etc. but it is most noticeable on the face though. The degree of sensitivity varies from person to person. Sensitive skin easily reacts when exposed to sunlight or wind. Also, such a skin is more prone to dryness, itchiness and redness. So, in case you have a sensitive skin you need to be extra cautious with the foods you eat and the products you use.
Precautions to be taken in case of a sensitive skin:
First of all, you need to find out what is causing the problem. Is it food, weather or a product and stop using/avoiding those things to protect your skin.
Wash your face with a mild cleanser twice a day.
Do not overload yourself with several skin care products like toners, scrubs, packs, and variety of creams.
Keep a healthy, balanced diet which is rich in antioxidants such as Vitamins A, C and E. Also increase your intake of anti-inflammatory spices such as turmeric, ginger, cinnamon and black pepper.
Exercise daily to ensure a good circulation to the skin.
Drink at least eight glasses of water daily. Adding lemon gives your skin the much needed Vitamin C.
Choose natural and soft fabrics such as silk and cotton for sensitive skin.
Avoid exposing your skin to too hot or cold water .
Avoid using skin care and cosmetic products that have alcohol, harsh exfoliants, petrochemicals, acids, or synthetic fragrances as these can irritate the skin.
While trying a new product make sure to do a trial test on the skin especially on your inner arm or behind your ear.
Use a good broad spectrum sunscreen which is non comedogenic, paraben and fragrance-free.
Try to reduce stress in life by resorting to activities such as meditation, yoga, or walking.
Get enough restful sleep to enable your body clock to function normally, which will give you clear skin.
However, if you do have any prolonged, unexplained skin reaction then you should consult dermatologist who might conduct a skin allergy test to identify the root cause of the problem. Finally, limit your alcohol intake.
View All Feed
Near By Clinics