About
By combining excellent care with a latest medical science, we strive to provide you with quality Cardio-Diabetes health care. We thank you for your interest in our services and the trust ...
...more
By combining excellent care with a latest medical science, we strive to provide you with quality Cardio-Diabetes health care. We thank you for your interest in our services and the trust you have placed in us.
More about Dr Amol Hartalkar's Cardio-Diabetes Clinic
Dr Amol Hartalkar's Cardio-Diabetes Clinic is known for housing experienced Internal Medicine Specialists. Dr. Amol Hartalkar, a well-reputed Internal Medicine Specialist, practices in Pune. Visit this medical health centre for Internal Medicine Specialists recommended by 82 patients.
Timings
Location
G-3, Atur Nagar, Opposite EURO school
Undri
Pune,
Maharashtra
-
411060

Get Directions
Photos (1)

Doctor in Dr Amol Hartalkar's Cardio-Diabetes Clinic

MBBS Bachelor of Medicine and Bachelor of Surgery, MD - Internal Medicine, FAIMER Fellowship, Practical Diabetology
Internal Medicine Specialist
Services
Submit Feedback
Submit a review for Dr Amol Hartalkar's Cardio-Diabetes Clinic
Your feedback matters!
Write a Review
Feed
Nothing posted by this doctor yet. Here are some posts by similar doctors.
Scabies is a skin condition that causes the skin to itch. It is caused by a tiny burrowing mite, which is called Sarcoptes scabei. The presence of the mite in the burrowed areas causes intense itching, especially at night. This a contagious condition which can quickly spread through physical contact in places like nursing homes, schools, prisons etc. Scabies is easily treatable by applying lotions to the skin that may kill the mite. Yet, one may still experience itching for several weeks.
The eight legged mite that causes the condition is microscopic. The female mite burrows just beneath the skin and makes a tunnel where it deposits eggs. These eggs hatch, mature and spread to the other areas of the skin or to the skin of other people. The body's allergic reaction to the mites, their eggs and wastes causes the itching.
Symptoms
Some of the symptoms of the condition are severe itching, narrow irregular burrow tracks which look like blisters or bumps on your skin. The burrow tracks generally appear in the folds of the skin. The common sites of the condition are between the fingers, armpits, around the waist, soles of your feet, knees, shoulder blades etc.
Complications
Some of the complications of the condition are:
1. Vigorous scratching which can break your skin and can cause a secondary infection such as impetigo. This superficial skin infection is usually caused by the staphylococci bacteria.
2. Severe scratching can also lead to damaged and reddened skin which in severe cases can start to bleed.

Risk factors
Crusted scabies, also known as Norwegian scabies is a severe form of the condition which affects certain high risks group such as:
1. People with chronic medical conditions such as HIV/Aids or chronic leukemia
2. Older people in nursing homes
3. People who are very ill

MBBS Bachelor of Medicine and Bachelor of Surgery, DGO, DNB - Obstetrics & Gynecology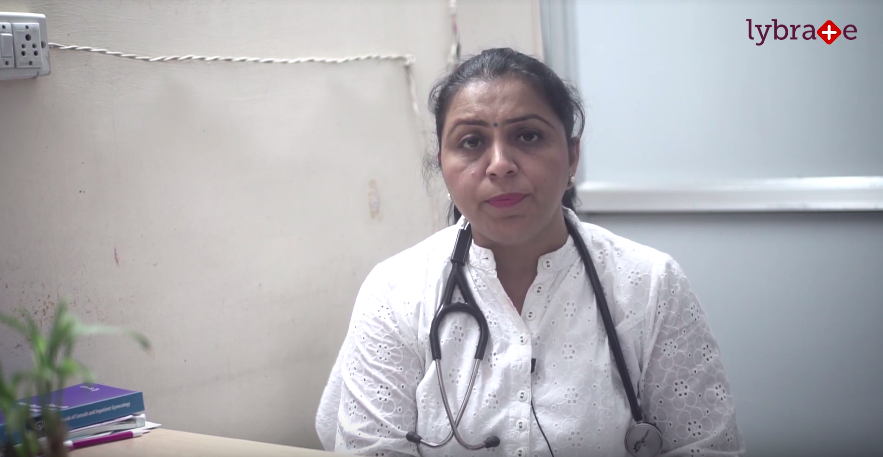 Cervical cancer occurs when abnormal cells on the cervix grow out of control. The cervix is the lower part of the uterus that opens into the vagina. Cervical Cancer is one of the most common ailments that women suffer from, making it only more important to be taken seriously and treated immediately.
380
people found this helpful

MBBS Bachelor of Medicine and Bachelor of Surgery, DGO, DNB - Obstetrics & Gynecology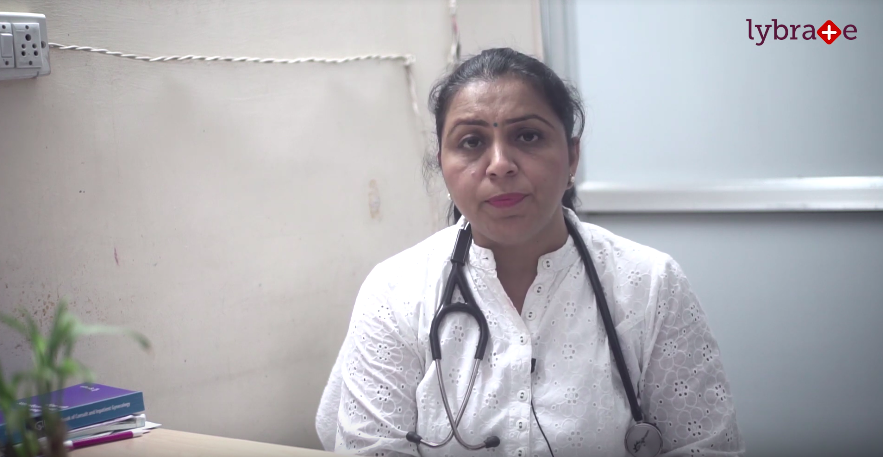 While pregnancy is not a pathological condition, it is a happy time that can be marred by various conditions. Debilitating morning or all day sickness, which is usually characterised by nausea, reflux in the Gastroesophageal band, heartburn and acidity. This can also turn into vomiting and lead to complications if it does not stop. Persistent, almost daily vomiting can be termed as excessive vomiting in pregnancy, and this is known as Hyperemesis Gravidarum in medical terms.
508
people found this helpful
Hi, You may be suffering from intestinal infection which has led to loose motions. Take tab. Kutaja parpati vati 1tab thrice a day with buttermilk. Avoid spicy food and be on bland diet for 2-3 days. Rehydrate your body with plenty of fluids like water, ORS, tender coconut, fresh fruit juices, nimbu pani, buttermilk, etc.
1
person found this helpful
Homoeopathy has excellent results in managing Vertigo. Medication may or may not be stopped down the line depending on the cause of vertigo and response to medicaiton. More details are required for appropriate advice and medication. Consult in private for the same. Vertigo is a sensation of feeling off balance. If you have these dizzy spells, you might feel like you are spinning or that the world around you is spinning. Causes of Vertigo Vertigo is often caused by an inner ear problem. Some of the most common causes include: BPPV. These initials stand for benign paroxysmal positional vertigo. BPPV occurs when tiny calcium particles (canaliths) clump up in canals of the inner ear. The inner ear sends signals to the brain about head and body movements relative to gravity. It helps you keep your balance. BPPV can occur for no known reason and may be associated with age. Meniere's disease. This is an inner ear disorder thought to be caused by a buildup of fluid and changing pressure in the ear. It can cause episodes of vertigo along with ringing in the ears (tinnitus) and hearing loss. Vestibular neuritis or labyrinthitis. This is an inner ear problem usually related to infection (usually viral). The infection causes inflammation in the inner ear around nerves that are important for helping the body sense balance Less often vertigo may be associated with: Head or neck injury Brain problems such as stroke or tumor Certain medications that cause ear damage Migraine headaches For medication Consult online in private.
Ts because of gas/acidity 1. Don't take tea empty stomach. Eat something like a banana (if you are not diabetic) or any seasonal fruit or soaked almonds and a glass of water first thing in the morning (within 10 mins of waking up). No only biscuits or rusk will not do. 2. Don't overeat 3. Take your breakfast every day. Don't skip it. 4. Have light meals every 2 hours (in addition to your breakfast, lunch n dinner) e.g. Nariyal paani, chaach, a handful of dry fruits, a handful of peanuts, any fresh n seasonal fruit, a cup of curd/milk etc 5. Finish your dinner at least 2 hours before going to sleep. 6. Maintain active life style 7. Avoid fast foods, spicy n fried foods, carbonated beverages 8. Take a lot of green vegetables n fruit. It contains a lot of fiber which will help reduce tendency for constipation 9. Drink lot of water. 10. Everyday preferably sleep on same time 11. Take half cup of cold milk when you feel acidity, it will help. Curd is good for u. This is for long term results but for now to bring your digestive system back on track you need to take medicines. For that I need more details, you can consult me.
Try to relax yourself -- exercise. Exercise is one of the most important things you can do to combat stress. Take a few minutes to breathe in and out in slow, deep breaths. Reduce your caffeine intake. Write it down. Chew gum. Spend time with friends and family. Laugh. Massage. Eat a healthy diet. Pursue one hobby walk in nature meditation. Yoga for details, you can consult me.
Kidneys stones are a common condition. They are quite different from Gallstones which are formed in the Gall bladder. Gall stones are from bile concentration in the gall bladder. "Silent" Gallstones which are detected on an ultrasound done for another cause, can be left alone.
However, silent kidney stones should never be left alone. These can silently grow to a large size and cause kidney failure without the patient ever experiencing pain. Every patient of stone needs to be evaluated by blood tests, ultrasound and possibly CT-scan. Small stones 5 mm or less may pass out naturally, but should be monitored on Ultrasound to confirm clearance. Larger stones are cleared by a variety of Endoscopic Operations like Ureterorenorenoscopy, PCNL or ESWL. These need 1-2 days hospitalisation and have quick recovery. The stone removed should be analysed for contents so that appropriate preventive measure in diet and medicines can be started as soon as possible.
Dandruff is a condition that involves shedding of dead cells from the skin of the scalp. However, it is not just confined to the head and can also affect the ears, eyebrows, sides of the nose, facial hair, as well as the pubic hair. It can occur on any part of the body with hair follicles.
Dandruff is also known as seborrheic dermatitis or seborrhea. When it occurs in newborn children, it is prevalently called a "cradle cap", which usually vanishes after a couple of months to return at a later age. Among teenagers, it is generally known as dandruff.

Homeopathy cures the individual in general. It implies that homeopathic treatment concentrates on the patient as a whole, and additionally their neurotic condition. The homeopathic medicines are chosen after a full examination and case-investigation of the patient. This includes the medical history of the patient, physical and mental constitution and so forth. Here are a few homeopathic treatments for dandruff:
Thuja occidentalis: This medicine is used for white, textured dandruff with dry hair and flakes that keep falling everywhere. In this condition, itching is very common and usually bad for the patient as well.
Natrum muriaticum: Patients who take this usually have dandruff and an oily and sleek scalp. Dry eruptions occur, particularly on the edges of the scalp. Alopecia as well as tingling and blazing of hair follicles happens.
Kali sulphuricum: This remedy is usually effective in the later stages of dandruff where there is a lot of swelling and inflammation. The dandruff in this condition has yellow scales and gets worse under warm conditions and during the evening. However, it is better in the cool.
Graphites: People use this when they experience dryness of scalp, or a sticky and itchy sensation on the scalp, which gives a foul smell. Patients who are somewhat stout with a fair complexion and are prone to skin disease and constipation, tend to take this solution as well. It builds up the skin and encourages re-growth.
Phosphorus: Itching of the scalp, dandruff and hair fall in huge bundles are all cured by this medicine. Hair loss at certain areas in patches is also why phosphorus is taken. It is usually consumed by tall thin people with a reasonable skin, fragile eyelashes, blonde or red hair and an extremely delicate nature. Youngsters who grow too quickly usually get anemic, which causes a lot of dandruff.
Carboneum sulphuratum: Chronic skin diseases with much itching are cured by it. It is extremely useful for patients separated by abuse of liquor.
Sulfur: Dry scalp, excessive hair fall and dandruff due to continuous washing of hair are fixed by this solution. People with anxious personalities, fast motion, hot temper and sensitive skin are recommended this cure.
View All Feed