About
Customer service is provided by a highly trained, professional staff who look after your comfort and care and are considerate of your time. Their focus is you.
...more
Customer service is provided by a highly trained, professional staff who look after your comfort and care and are considerate of your time. Their focus is you.
More about Dr. Chandrasekaran S
Dr. Chandrasekaran S is known for housing experienced Psychiatrists. Dr. Chandrasekaran S, a well-reputed Psychiatrist, practices in Pondicherry. Visit this medical health centre for Psychiatrists recommended by 91 patients.
Location
No.40, 5th cross street, teachers coloy,Dr. Radhakrishnan nagar, moolakulam
Moolakulam
Pondicherry,
Pondicherry
-
605010

Get Directions
Doctor in Dr. Chandrasekaran S
Services
Submit Feedback
Submit a review for Dr. Chandrasekaran S
Your feedback matters!
Write a Review
Feed
Nothing posted by this doctor yet. Here are some posts by similar doctors.
How Social Media can Impact Marriage Life?
This is one of the most interesting cases with a relationship and marital issues, where social media impacted the marriage life. It was with the help of Marriage Counselling that we helped the couple gain a better insight about themselves as well as their partner.
Mr. Ajit Dixit (age 65) with his wife Mrs. Sudha Dixit (age 64) approached us with their marital issues. They had an arranged marriage and have been together since the last 40 years. The couple lived their life very happily, with the normal ups and downs like in every marriage. Mr. Dixit is a businessman, quite dedicated and busy with his job. While, Mrs. Dixit is a housewife, free of almost every responsibility at her age. They have two sons, where both are happily married and settled in Toronto and Sydney.
Mr. Dixit recently noticed that his wife has been seeing someone. He didn't like his wife's unusual behavior, so he came for marriage counseling along with his wife. We had a couple of sessions with them, where we got to know that Mr. Dixit is very much of an introvert, while Mrs. Dixit is quite the opposite. She loves socializing with people, but due to her age and limitations, she only has the option of social networking. Mr. Dixit is mainly involved with his business, and due to his introvert nature, he doesn't have a social circle apart from his employees. Mrs. Dixit started feeling lonely/isolated and turned to social media.
She started communicating with her school & college classmates, and even with her crushes. As days passed, her interest in the virtual reality grew stronger. She loved art and poetry, and with no surprise, she even posted poems on Facebook. Once her poem was liked by Mr. Ramesh (her secret crush from college days), and as he liked poetry himself, he responded to it with his own style. They started posting poems on facebook and commented on each other's poem in very artistic flair. They even started dedicating poems to each other, shared their phone numbers and it was not very soon that they started seeing each other. They met at various cafes and restaurants, watched movies together and visited several museums within the city altogether. Thus, having a similar taste in the field united them and made her fall for her old-time crush. Even Mr. Sharma by now was having a romantic inclination towards her.
We discussed the matter with Mrs. Dixit and helped her understand that she was feeling isolated and wanted a friend with whom she could share her feelings. She said that she didn't have anything of a common hobby with her husband and due to his nature and being busy all the time, they didn't have much in common to talk.
After her children's marriage, she could have indulged in her hobbies that she didn't get time for or left ages ago. It is easy to carry on activities when accompanied by someone else, so she chose her friend and it leads to the romantic inclination towards him. We requested Mr. and Mrs. Dixit to indulge in some mutual activities, going out together at least during the weekends and especially to Mr. Dixit that he spends time with his wife also, and not give too much priority to his work.
We would additionally like to highlight the role of social media, how the ordinary level of flirting can lead to a serious relationship. In certain cases, married individuals also start comparing their spouse with their online friend and unconsciously create distance within their healthy relationship. We would recommend every couple to understand your partners need and spend much of quality time with them. It would also be advised to the readers to understand that cutting off from exes, especially when you are married or in a serious relationship becomes important for your relationship to be healthy.
It is very important to go for regular health check-up with your doctor so that you can be physically examined and your overall health can be assessed. If everything is normal then it can be because Of gas. Do this 1. Don't Overeat 2. Don't take tea empty stomach. Eat something like a banana (if you are not diabetic) or any seasonal fruit or soaked almonds and a glass of water first thing in the morning (within 10 mins of waking up). No only biscuits or rusk will not do. 3. Take your breakfast every day. Don't skip it. 4. Have light meals every 2 hours (in addition to your breakfast, lunch n dinner) e.g. Nariyal paani, chaach, a handful of dry fruits, a handful of peanuts, any fresh n seasonal fruit, a cup of curd/milk etc 5. Finish your dinner at least 2 hours before going to sleep. 6. Maintain active life style. This is most important n non negotiable part 7. Avoid fast foods, spicy n fried foods, Carbonated beverages 8. Take a lot of green vegetables n fruit. 9. Drink lot of water. 10. Curd is good for u. 11. Everyday preferably sleep on same time For more details you can consult me.
Try to relax yourself -- Exercise. Exercise is one of the most important things you can do to combat stress. Take a few minutes to breathe in and out in slow, deep breaths. Reduce Your Caffeine Intake. Write It Down. Chew Gum. Spend Time With Friends and Family. Laugh. Massage. Eat a healthy diet. Pursue one hobbyWalk in nature Meditation. Yoga. For more details you can consult me.

MBBS, Diploma In Psychological Medicine, Diploma In National Board In Psychiatry
Psychiatrist, Navi Mumbai
Schizophrenia affects over 1% of the world's population and affects the way a person thinks, feels and behaves. In most cases, it is diagnosed when a person is between the ages of 16 to 25. This condition can be hereditary and is said to affect men more often than women. Schizophrenia is characterized by an inability to distinguish between real and imaginary which can lead to delusions, social withdrawal, hallucinations and other forms of social and occupational dysfunction.
Schizophrenia affects different people in different ways. On the basis of the type of symptoms exhibited, this disease has been categorized into 5 sub types. These are:
Paranoid schizophrenia: This type of schizophrenia is characterized by delusions and hallucinations that may make the person exhibit paranoid behaviour. These people often feel like they are being watched or followed and may have delusions of grandeur. They may also get angry quickly on minor issues and show signs of anxiety and hostility.
Disorganized schizophrenia: In such cases, the person may behave in ways that are difficult to understand or speak in broken sentences and have difficulty structuring a sentence. They may also display inappropriate behaviour and react in ways not suitable to the occasion. People suffering from disorganized schizophrenia may also neglect their personal hygiene.
Catatonic schizophrenia: People suffering from catatonic schizophrenia may swing between immobility and periods of rapid movement. They may stay quiet for hours or talk rapidly repeating everything they hear. These people have a high risk of harming themselves as they are usually unable to look after themselves and complete daily activities.
Undifferentiated schizophrenia: People suffering from this type of schizophrenia exhibit behaviour that fits into more than one type of schizophrenia. From time to time they may have hallucinations, suffer from delusions or display catatonic behaviour and disorganized behaviour or speech.
Residual schizophrenia: Even though a person may not be currently showcasing any signs of schizophrenia, they are said to have residual schizophrenia. Such people need to have had at least one schizophrenic episode. These people may exhibit symptoms later or be in complete remission.
With schizophrenia, an early diagnosis can make treatment easier and hence if you notice anyone exhibiting signs of schizophrenia, you must advise them to seek medical help immediately. Schizophrenia cannot be cured but it can be managed with a combination of typical or atypical medication and cognitive therapy. The latter can be in the form of self-help groups, housing and employment programs, counselling and therapy.
2
people found this helpful
Insomnia or sleeplessness is quite difficult to cope with and for people suffering from anxiety, it is even tougher. People suffering from anxiety remain in a state of mental and physical distress. On top of this, if they cannot sleep well because of insomnia, life becomes quite hard. Insomnia causes anxiety and also is caused due to anxiety.
Here are some simple tips to manage anxiety and insomnia:
Maintain a schedule: Try to go to bed at the same time every night and wake up at the same time every morning. Experiment with several different bedtimes and wake up times to find out which one works best for you.
Turn off electronic devices: Switch off all electronic devices thirty minutes before you go to bed. Electronic devices stimulate your mind and the light from the devices does not make you feel that it is time to sleep. Keep the devices away from you while going to bed.
Dim lights: Practice dimming all lights in your house before bedtime. Change light bulbs and replace them with low wattage lights. This will enable you to have lights, although they are dim. Low lighting will make your body produce melatonin to make you prepare for sleep.
Keep away from alcohol and smoking: Consuming alcoholic drinks before bedtime reduces your quality of sleep and you may wake up within two hours. Do not consume alcohol before bedtime. Smoking should be restricted before sleeping, as the nicotine contained in cigarettes is a stimulant, which can take away your sleep.
Ignore caffeinated drinks: Caffeine is a stimulant and consuming caffeinated drinks before going to bed can result in losing sleep. Do not drink coffee before sleeping.
Exercise: Exercise is a perfect solution to reduce anxiety and results in improved sleep quality. Exercise regularly during the day or three to four hours before bedtime. Yoga and meditation performed just before going to sleep are effective.
Make a pre-sleep ritual: Try to find ways, which would help you calm your mind just before going to sleep and practice it every day. This can be reading a book, taking a hot shower or listening to your favorite songs. Your mind will be relaxed, and you will get better sleep.
Maintain a sleep journal: Keep a sleep journal and write about the time when you go to sleep and when you wake up. Also note down the time you require to fall asleep, the number of times your sleep breaks and how your sleep was. This will enable you to observe your sleep patterns and make adjustments.
For people suffering from anxiety, added insomnia results in enhanced difficulty. One should cope with the problems properly and try to improve upon them.
Manic depression, also known as bipolar disorder in recent days, is a major mood disorder characterized by hypomanic or manic episodes (deviation from one's usual mood along with abnormally high energy levels). Mania involves sleeplessness, along with psychosis, hallucinations, rage, grandiose delusions or paranoia. Mania or hypomania isn't usually harmful to the patient and they might exhibit increased capacity for work and creativity. Depressive episodes however, can be debilitating and often life threatening as the person becomes self-destructive and suicidal in many instances.
The extent of mood swings can vary from extreme to very mild. They can occur progressively or suddenly and might last for few days to weeks. Patients affected by bipolar disorder may experience disturbances in thinking apart from depressive or manic episodes. Distortions of perception and impaired social functioning are also not uncommon. The cause of bipolar disorder is not fully understood like most mental health conditions and is often thought to be hereditary.
The extent of the seriousness of the bipolar symptoms varies from person to person. In some people, the disorder is not full blown and they don't exhibit all the symptoms. Others who aren't that lucky might have to be hospitalized multiple times in their lives as the symptoms creep into their work and personal life and make living a normal life a tough challenge.
Psychotic symptoms such as disorganized thinking, hallucinations and delusions might make a person do things that demand the urgency of hospitalization to keep them safe from their suicidal impulses. These symptoms might need to be urgently addressed by a psychiatrist and with the help of medications, the person might be able to regain control of their lives.
In depressive phase, doctors recommend anti-depressant also. Depressive symptoms required 15days duration to call depression and main symptoms are low mood and lacke of interest in pleausarable activity. In mania, symptoms required atleast 4 days duration to call manic episode. Cause of disorder are any stressful or traumatic life event like divorce, nearby persons death, loss of job, loss of money, etc.
The symptoms of bipolar disorder are many and can be mainly categorized into two (sometimes overlapping) categories of mania or hypomania and depression:
Manic symptoms include:
Grandiose delusions (delusion of grandeur)
Racing thoughts which are often disconnected
Sense of euphoria or false elation
Irritability without cause
Hampered social functioning
Increased sexual inclination and risky sexual behavior
Increase in talking volume or speed
Impaired judgment
Reduced sleep requirements owing to extra energy levels
Increased productivity and creativity
Depressive symptoms include:
Abnormal eating patterns like over or under-eating to the extent of severe medical complications accompanied by drastic changes in weight
Difficulty in concentration, making decisions and remembering
Lack of energy or fatigue
Contemplating about death for prolonged periods of time and suicidal behavior
Oversleeping, insomnia or early awakening
Persistent pessimism
Irritability and restlessness
Feeling of hopeless and negative attitude
Mood stabilizers, such as lithium are commonly employed to treat bipolar disorder. Anticonvulsants, benzodiazepines and anti psychotics can also be used in the treatment. Along with medications, support from family and friends is of the utmost importance as they need to help provide all the support required in making the person functional and healthy.
1
person found this helpful
At your age this claim is serious. If you have depression then there are some major ramifications to take into account. I believe there may be some genetic predisposition or there has been some childhood issue, related to anger, that needs urgent attention. You must go and meet with a counselor immediately and if that person advises that you meet with a doctor you must do so and cooperate to your utmost. Please visit these professionals along with your parents. In the meantime please do the following sincerely because you could resolve the problem better with good cooperation: Have a good night's sleep, have a good breakfast of more proteins, meditate often, remain free of stress, eat a lot of fiber, nuts, avocado, exercise regularly, eat dark chocolate, do Yoga meditation exercises, spend time in nature or gardening, etc. I suggest you do the opposite of what this depression makes you feel like doing (actually, not doing): you will need to fight this condition. You must become active; stay upright during the daylight time; meet people; never sleep during the day, wake up by 6 am every day, play some active games, especially contact games, do physical exercises, talk to people and join some social clubs, attend Yoga classes etc. Watch sitcoms on TV or comedies and cheer yourself up. Go for excursions in groups, for outings, camps, conferences, and religious conventions. Get a pet dog and spend time training it, exercising it and relating to it. Expose yourself to some sunlight every day, at least, 30 minutes but not in the scorching heat. Whatever happens, please incorporate these three important adaptations in your life: always be responsible, be respectful, and be functional. If you did these three, lots of things will go well in life. Please pray and have faith in God to alleviate your sufferings. Don't wait for others to help. Use your own motivation, which might be at its lowest, but persevere and win this battle. Above all to be really happy, you need to live in love and for love. Learn all about emotions and how to handle them and that will get you out of the depression rather easily and quickly. A counselor is there only to facilitate you, all the hard word must come from you, and your cooperation with that person is very critical for your success. Be positive every day and learn to be contented with what you have. Do some left brain exercises: it is the happy brain. Here are a few suggestions: shut your left nostril and breathe, move your eyes from right to left and vice versa for at least half a minute at a time, and do calisthenic exercises with some form of counting, regularly. Whatever happens please cooperate with the therapy and do not discontinue until the condition is completely resolved. Masturbation is normal but not the addiction to it. The problem with addiction to this is that you may go on to prefer masturbation to heterosexual contact, even when you are married. That obviously would be an insult to your wife and will lead to a lot of conflict. Heterosexual contact is very wholesome and the physiology is made exactly for penile and vaginal contact. You will instead enjoy a poor replica of this and not know or care for the difference. The second thing that can happen with addiction is that it will become compulsive and will have no boundaries or limits, since it can be done all by yourself, whenever, wherever, and however too. The big problem a lot of children get into is the guilt around this. A useful way to discharge the energy is to get into contact games, or exercises, or even hobbies to channelize it.
4
people found this helpful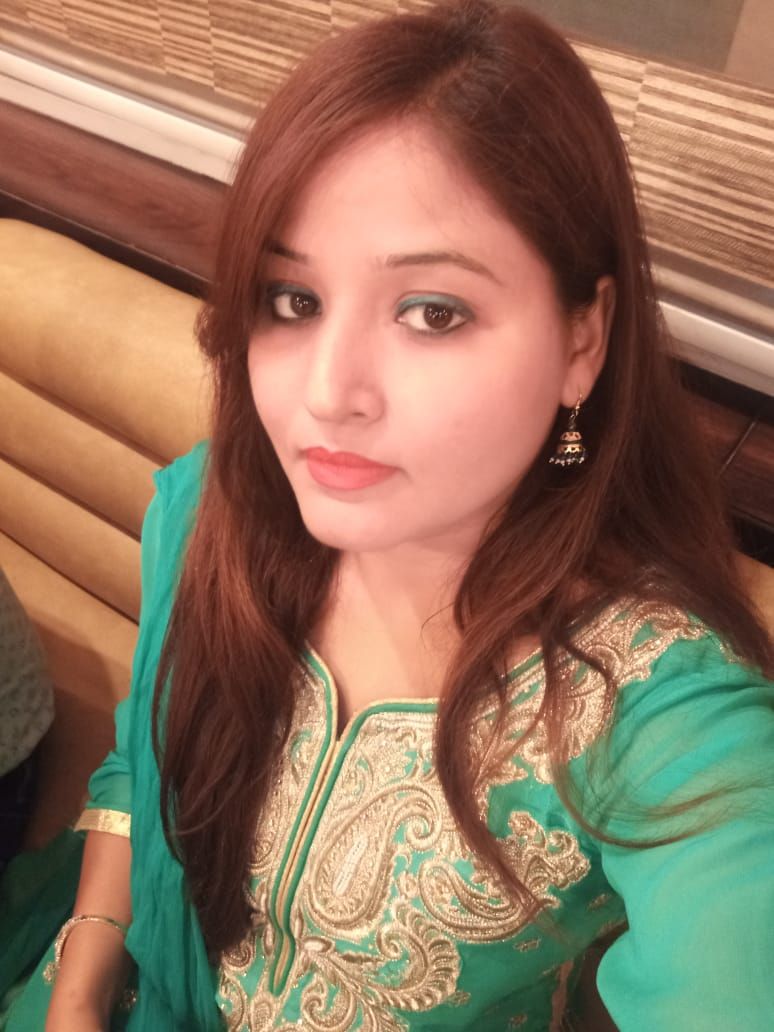 PGDRP Rehabilitation Psychology , M.A Clinical Psychology, Certificate in Guidance and Counselling (CGC)
Ways to help students with learning disabilities
Ways to help students with visual-perception weaknesses-
Give the child extra time to complete visual activities. They need time to figure out what they are seeing.
When writing on the board, help the child keep to place by writing each line in a different color.
Avoid tasks involving copying from the board or from books.
Reduce homework/classwork requirements by allowing the child to do only the even or odd problems.
Copy pages of non-consumable books so the child doesn't have to copy writing or math problems.
Teach the child to highlight important information in books.
Allow the child to use a notecard, ruler, or his finger, under lines of print when reading.
Use a mask or window card (slot in a card) to keep them from losing their place.
On worksheets, put a heavy line around the pertinent items to help them attend to one item at a time.
Allow the child to point to or touch the first letter of every word. This will eliminate reversal tendencies.
Use color cues like green letters at the beginning and red ones at the end.
Present reading materials that are clear, legible, and on uncrowded pages.
Provide tactile experiences such as sandpaper letters, form letters from playdough or pipe cleaners.
Mark paper to show the child where to start and stop.
Mark the child's desk with left and right markers.
Present new material and give directions orally.
Mouthing the words or quietly whispering will make a visual task an auditory one as well.
Ways to help students with visual motor weaknesses
Avoid assigning long copying or written assignments.
Use manipulative activities to increase fine motor control.
Experiment with different writing tools to find the one that makes writing easier for the child.
Pencil grips are helpful for many children.
Proper position is important for good writing. Make sure the child's chair and table are appropriate height.
A piece of tape can be placed on the desk to help position papers for cursive writing.
Try cursive writing if the child has trouble printing.
If printing is preferred, teach the methods that do not require the child to lift his/her pencil off the paper.
Use white paper with dark blue lines. Paper with raised lines might also be helpful.
Teach child to put finger between words for spacing when writing.
Have the child write on every other line. It's easier for him/her to read and make corrections.
Be aware that children sometimes write illegibly purposely because they cannot spell the words
Sometimes it's easier for the child to write on paper with narrower lines rather than the wide-lined paper.
Disregard misspellings when grading, unless it is a spelling task.
Provide spelling aids for the child to use.
Teach letter and number formation using strokes direction and sequence.
Teach the child keyboarding and how to use word processing.
Provide models of correct letter and number formation.
Ways to help students with auditory perception weaknesses
Seat students in a location where sound is clear; avoid seating near distracting sounds or noises.
Keep oral directions short and simple. Give directions one step at a time. Give pause time.
Accompany oral directions with written directions.
Ask students to paraphrase your oral directions. Call upon different group members to do this.
Alert the students when you are giving directions with verbal cues (e. G" this is important.)
Make and maintain eye contact when giving oral directions.
Talk at a slower rate if students indicate they are having difficulty staying with you.
Use visual cues to reinforce verbal directions.
Allow students to move to a quiet place in the classroom to do their independent work.
Write key points on the board for students to copy for studying during a lecture or oral presentation.
OCD or obsessive compulsive disorder is a mental condition, which traps people in a cycle of repetitive thoughts that push them to do repetitive behaviors. As the name states, the obsession over certain things compels them to do it over and over again. These actions will only help you feel relieved for a short time and soon the cycle starts back again.
Symptoms of OCD:
The symptoms of OCD are classified into two groups, one for the obsessive behavior and the other for compulsive behavior. Some of the common symptoms for these are mentioned below:
Obsessive behaviors:
As the name states this means obsessing over certain things, which varies from person to person. Some of the things could be:
Being scared about making mistakes
The fear of being embarrassed in public situations
Constantly being scared about contamination by germs, microbes or dirt
Doubts about sure and simple situations and the need to be constantly reassured about them
Compulsive behaviors
The obsessions usually results in compulsive behaviors, which you may need to perform to reassure and relieve yourself of the anxiety temporarily. Some of these may include:
Trying to constantly arrange things in a certain way and still not being satisfied
Thoughts, words and images being stuck in your head throughout the day that may keep you disturbed and cause to lose sleep
You may even repeat specific words or actions multiple times as a measure of self reassurance.
Hoarding of items, which have no value
Causes of OCD:
Biological factors: Certain chemical imbalances in the brain may lead to OCD, which may happen due to hormonal or biological changes. In fact certain infections are also known to trigger OCD in people.
Environmental factors: Certain types of mental trauma have been known to trigger OCD as well, such as
Office, school, college or other work related stresses over a long period of time
The passing away of a near and dear one
Relationship problems
Repressed abuses from earlier in life
Treatments:
Most treatments of OCD are categorized into two types:
Cognitive behavioral therapy: This is a counseling based therapy where you may be slowly asked to face your fears and overcome them over a period of time.
Medications: Antidepressants, inhibitors, or antipsychotic drugs or relaxants in various combinations may be used to treat OCD.
Electroconvulsive therapy: Only in the rarest of cases would doctors consider electroconvulsive therapy, if the patient is a danger to themselves or others around them.
View All Feed
Near By Clinics
4.4
(

12

ratings)
Moolakulam, Pondicherry,
Pondicherry
View Clinic

4.4
(

18

ratings)
Moolakulam, Pondicherry,
Pondicherry
View Clinic