About
Our goal is to offer our patients, and all our community the most affordable, trustworthy and professional service to ensure your best health.
...more
Our goal is to offer our patients, and all our community the most affordable, trustworthy and professional service to ensure your best health.
More about Dr Manpreet Global Eye Hospital Patiala
Dr Manpreet Global Eye Hospital Patiala is known for housing experienced Ophthalmologists. Dr. Manpreet Singh, a well-reputed Ophthalmologist, practices in Patiala. Visit this medical health centre for Ophthalmologists recommended by 72 patients.
Timings
MON-SUN
05:00 PM - 07:00 PM
10:00 AM - 02:00 PM
Location
SCF 36, SST nagar,rajpura road
SST Nagar
Patiala,
Punjab
-
147001

Get Directions
Doctor in Dr Manpreet Global Eye Hospital Patiala
MD - Ophthalmology
Ophthalmologist
05:00 PM - 07:00 PM
10:00 AM - 02:00 PM
Services
Submit Feedback
Submit a review for Dr Manpreet Global Eye Hospital Patiala
Your feedback matters!
Write a Review
Reviews
Verified
Dec 4, 2017
really nice
Feed
Nothing posted by this doctor yet. Here are some posts by similar doctors.
Asked for female, 20 years old from Chennai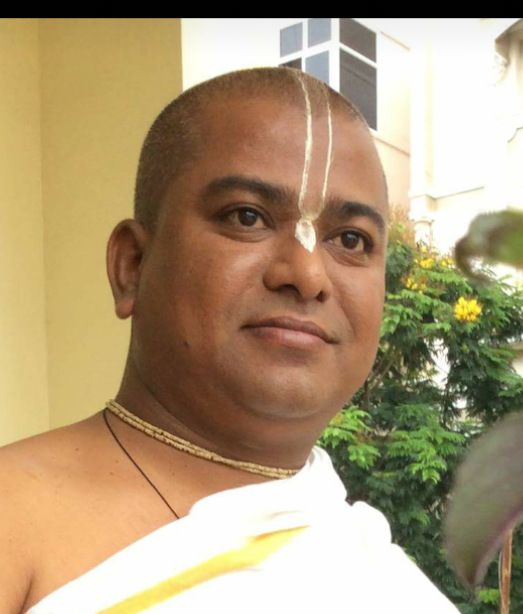 Bachelor of Ayurvedic Medicine And Surgery , MD - Ayurveda
Regularly do eye exercises. Take Mahatriphala ghrita-1 spoon with 1cup of lukewarm desicowmilk twice a day. This will help in controlling eye sight. Also consult nearby Ayurvedic doctor for panchakarma procedure to reduce sight and make vision clear.
2
people found this helpful
Shared 2 days ago • Featured Tip
Colour blindness is not a type of blindness at all; it is an insufficiency in the way some people see colour. Once afflicted by this vision problem, people face difficulty in distinguishing specific colours like red, green, blue or yellow. So to call it colour vision deficiency would be much appropriate, and it hits men more often than women. In a report by Prevent Blindness America, it is revealed that about 8% of males and less than 1% of females are affected with colour vision problems. Generally, red and green colour deficiency is the most commonly found. In very rare instances, a person may carry a trait which lessens his ability to distinguish between blue and yellow colours. This blue-yellow hue insufficiency normally is found in men and women equally.
Understanding signs and symptoms: Do you have any difficulty in seeing yellow, green or red colours? Do people often tell you that you are seeing the wrong colour? If so, then these are key signs that you are affected with a colour perception deficiency. Quite opposite to popular belief, hardly a colour blind person is able to see only the shades of gray. Most people who are deemed as colour blind are able to see shades but cannot distinguish between one colour and another and get easily confused with other shades, depending on the kind of colour blindness they are affected with. If you have suddenly developed a colour vision deficiency when you were able to view and distinguish all the shades previously, then you should visit an ophthalmologist without further delay.
Causes behind colour blindness: Colour blindness takes place when the light-sensitive cells within the retina stop responding accurately to variations in wavelengths of light.
Photoreceptors present in the retina are termed as rods and cones. Rods are present abundantly, and about 100 million rod cells are present in human retina and these cells are very sensitive to light, but rods are impervious to sunlight and therefore, are incapable of perceiving colours. The cones, on the other hand, are responsible for our understanding of different colours. There are three types of cones, each of which is responsible for perceiving red, green and blue light. The three cones work together to help us see the whole range of colours. People who are colour blind usually have faults in a particular cone cell, which makes them unable to distinguish that particular shade.
Combatting colour blindness: Gene therapies are reported to cure colour blindness in monkeys, as per the reports of a study conducted by researchers of the University of Washington and Florida in September 2009. While early methods appear promising, gene therapy is not considered effective for human beings unless the treatments are verified to be safe.
Hence there is no effective means of curing colour blindness, but there are some strategies that may aid you to function better. However, if you are into graphic designing or anything that requires handling of different colours, then you will need professional help. The sooner you become aware of your insufficiency, the better you can compensate for it.
Some people also use contact lenses or eyeglasses that act as filters to enhance colour perception. If you are affected by this problem, make sure you visit an eye-care practitioner for detailed advice.
1
person found this helpful
Shared 2 days ago • Featured Tip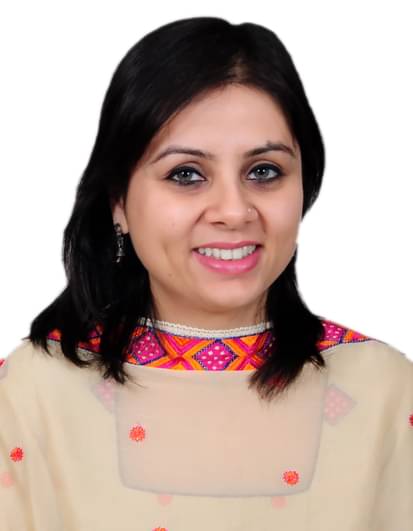 MBBS, MS - Ophthalmology, Fellowship in Cornea and Anterior Segment
What Is Myopia (Nearsightedness)?
Myopia is a common refractive error of the eye that makes it difficult to focus on far away objects. People who are nearsighted will see objects close to them clearly, while those further away appear blurry. Myopia is natural. An overall longer shape of the eye usually causes myopia, so it is a naturally occurring visual problem that cannot be prevented. Nearsightedness tends to run in families, but you don't need to have a myopic parent to develop it. Myopia begins at an early age and worsens in the teenage years, but generally stabilizes in adulthood.
Here are the most common signs and symptoms of myopia:
Objects far away, like a chalkboard or road signs, appear blurry
Persistent need to squint or close eyelids to see clearly
Headaches due to eyestrain
Difficulty seeing while driving a vehicle, especially at night (night myopia)
Need to sit closer to the television, movie screen or the front of the classroom
Holding books very close while reading
Not able to notice distant objects
Causes of Myopia
Nearsightedness happens when your eye is longer than normal, or, less often, when your cornea is too curved. It's a problem in the focusing mechanism of the eyes. However, the exact cause of myopia is not known. Research about myopia supports two key risk factors:
Family history. If one or both parents are nearsighted, the chance of their children developing it increases.
Working up close. Myopia may be helped along by how a person uses their eyes. Intense detail work, long hours in front of a computer or reading can also increase the chances of developing myopia.
Treatment Options for Myopia (Nearsightedness)
When treating myopia, the goal is to help your eyes focus on far away objects. The most common way to achieve this is through
Corrective glasses
Contact lenses
Refractive eye surgery, such as LASIK, is available for adults and those with moderate to high levels of nearsightedness
Adults who have developed cataracts may also have their myopia corrected with an intraocular lens (IOL) that replaces the human lens during cataract surgery. The most appropriate treatment depends on your eyes and your lifestyle. Nearsightedness can also be corrected as part of the cataract surgery procedure.
Contacts and Glasses: Eyeglasses and contact lenses can correct myopia. However, they cannot stop the eye from growing longer or cure the irregular curve of the cornea that causes your blurry vision.
Surgery: Surgery can decrease or eliminate dependency on eyeglasses and contact lenses. LASIK surgery is the most common type of surgery to correct myopia.
ICL (intraocular collamer lenses) or phakic lensesIn adults with cataracts, is an option for those myopic patients who are not suitable for lasik surgery due to either less corneal thickness or very high myopia.
Orthokeratology: A new type of treatment which offers an alternate solutions to people who are suffering from myopia. This is also known as Ortho-K. As a part of this procedure a person has to wear specialized lens overnight, to correct the vision for the next day. Orthokeratology is a process that uses specially designed GP contact lenses to temporarily reshape the contour of the cornea to reduce myopia (nearsightedness). In addition to the benefit of lens-free daytime vision, orthokeratology is starting to be appreciated for its ability to slow the progression of myopia. A number of published clinical studies have found that orthokeratology lens designs inhibit the growth of the eye's axial length, which determines the degree of myopia.
In case you have a concern or query you can always consult an expert & get answers to your questions!
1
person found this helpful
Shared 2 days ago • Featured Tip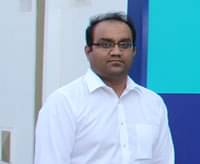 DNB - Ophthalmology, MNAMS - Ophthalmology
Ophthalmologist, Ahmedabad
A cataract is defined as a clouding of lens in the eye where your vision gets blurred. A cataract affects the eyes, when light that passes through the lens prevents a clearly formed image from reaching your retina. The disease is very common and usually, develops as your eyes age or due to any injury caused to the tissues that cover your eye's lens.
Types of cataracts:
Senile Cataract: This is the commonest of all. It is age-related clouding of the lens. It can affect the near or distance vision and can also cause glare and change in glasses power.
Secondary Cataract: It can be developed after surgery for other eye problems like glaucoma and other health conditions such as diabetes.
Traumatic Cataract: It can develop many years later after an injury caused to your eye.
Congenital Cataract: As the term explains, the disease may be inborn or some children might develop it at a later stage which often affects both eyes.
Radiation Cataract: It can form after you are exposed to some form of radiation.
A cataract surgery involves the extraction or cleaning of the cloudy lens, which is then replaced by a clear artificial lens.
Why does it happen?
There are lenses that lies behind our iris and pupil which act much like a camera lens. It helps concentrate light onto the retina at the back of our eye to form a sharply defined image. Besides, the lens also helps our eyes to adjust focus and allows us to see things clearly both far away and up close. The lens is composed of protein and water where the protein is arranged in a manner to keep the lens clear thereby letting light pass through it.
However, as we grow old, some of the protein starts to become thick and cloud a small lens area. This is known as a cataract. With the passage of time, it may inflate and cover more of the lens, making it difficult for us to see.
Besides, there are other causes of cataract such as smoking, addiction of alcohol, prolonged sunlight exposure, to name a few.
When should you opt for a cataract surgery?
Believe it or not, but till date no eye drop or medication has proven to reverse or prevent the formation of a cataract. If a cataract is affecting your nearsightedness or alteration in your prescription, then new prescription eyeglasses may help to better your blurred vision. However, the only treatment for a cataract is the surgical removal of your natural lens. And, most eye doctors recommend this surgery only when the problem becomes severe and starts hampering your day-to-day activities, such as studying or driving at night.
Cataract surgery is a procedure to remove the lens of your eye and, in most cases, replace it with an artificial lens. Normally, the lens of your eye is clear. A cataract causes the lens to become cloudy, which eventually affects your vision.
Cataract surgery is performed by an eye doctor (ophthalmologist) on an outpatient basis, which means you don't have to stay in the hospital after the surgery. Cataract surgery is very common and is generally a safe procedure.
How a cataract affects your vision
Cataract surgery is performed to treat cataracts. Cataracts can cause blurry vision and increase the glare from lights. If a cataract makes it difficult for you to carry out your normal activities, your doctor may suggest cataract surgery.
When a cataract interferes with the treatment of another eye problem, cataract surgery may be recommended. For example, doctors may recommend cataract surgery if a cataract makes it difficult for your eye doctor to examine the back of your eye to monitor or treat other eye problems such as age-related macular degeneration or diabetic retinopathy.
In most cases, waiting to have cataract surgery won't harm your eye, so you have time to consider your options. If your vision is still quite good, you may not need cataract surgery for many years, if ever.
When considering cataract surgery, keep these questions in mind:
Can you see to safely do your job and to drive?
Do you have problems reading or watching television?
Is it difficult to cook, shop, do hardwork, climb stairs or take medications?
Do vision problems affect your level of independence?
Do bright lights make it more difficult to see?
Risks
Complications after cataract surgery are uncommon, and most can be treated successfully.
Cataract surgery risks include:
Inflammation
Drooping eyelid
Dislocation of artificial lens
Glaucoma
Secondary cataract
Loss of vision
Your risk of complications is greater if you have another eye disease or a serious medical condition. Occasionally, cataract surgery fails to improve vision because of underlying eye damage from other conditions, such as glaucoma or macular degeneration. If possible, it may be beneficial to evaluate and treat other eye problems before making the decision to have cataract surgery.
In case you have a concern or query you can always consult an expert & get answers to your questions!
244
people found this helpful
View All Feed
Near By Clinics
4.4
(

89

ratings)
SST Nagar, Patiala,
Patiala
View Clinic