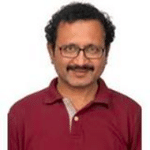 Dr. Prem Chand
90

% (

2810

ratings)
MBBS, Craniosacral Balancing, Quantum Touch, Visceral manipulation
Pain Management Specialist

, Panchkula
32 Years Experience ·
₹

700

at clinic
· ₹300 online
Dr. Prem Chand
90%

(2810 ratings)
MBBS, Craniosacral Balancing, Quantum Touch, Visceral man...
Pain Management Specialist, Panchkula
32 Years Experience ·
₹

700

at clinic
· ₹300 online
Personal Statement
My favorite part of being a doctor is the opportunity to directly improve the health and wellbeing of my patients and to develop professional and personal relationships with them.
...more
My favorite part of being a doctor is the opportunity to directly improve the health and wellbeing of my patients and to develop professional and personal relationships with them.
More about Dr.Prem Chand
We feel good to share that we have ... NO Meditation Mind & Health Clinic.. ...at sector 20, Panchkula where. 1 ** both parts of disease that is body and mind are treated completely & permanently according to commitment after consultation. i.e 100%, 90%, or less than this. 2 All the problems/needs of Mind .........permanent for Whole life . Why the name No Meditation.....When all the problems with body and mind are solved cured then there is *no need of usual meditation and the mind is free of stress/Tension, disaese,then it is always in Meditation .THEN Only Only progress and happiness is possible ** No Stress , No Disease, No aging is Possible.which is the **need of each and every Mind. How ...... Details below. JOURNEY OF the CLINIC--**pdf of certificates of qualification and achievements of clinic and The example of our son Bhuvnesh Goyal ..assistant Vice President in World"s Seven largest Bank BNP Pribus in USA......** pdf of certificates of Success at IIT --Kanpur available at ** www.nomeditationclinic .com started in 1990 with M.B.B.S, Accupuncture, reiki ,hypnosis, weight management( Wonder rope an exerciser,costing-- 500-Rs) ,Diet , wheat grass & stress management but not complete & permanent results. Our Motto was..... **Definite Permanent Complete Treatment .What is Disease, its progression (increase) and ** its removal ----for this Combination of Techniques, With time the stress effects in** the form of pain, discomfort with adjusting posture to avoid pain , then stiffness, restricted movement,contractions ,Stretching , calcification , pus , wound, Weaknesses , and particular extra effects sensitivity, heatings,heaviness ,burning, , etc and one Unknown effect that is the effect on the 3rd Rythum** Which controls the Brain(Autonomic Nervous System or (Sympathetic nervous System and Parasympathetic)) and hence the whole body systems. The 3rd rhythm gets disturbed by slightest tension with time as the stress increases disturbance goes on increasing & hence the effects/disease ****spreads all over the body. 3rd Rythum only gets corrected and balanced when all the disease effects are removed from all over the body collected in months to years, which can be done in **8-10 sessions to 20-30 & for autoimmune,Renal Failure,Poly Cystic Ovarian Disease, Multiple Diseases of very long duration 50-60 , 9-10 months for calcification & bending with calcification** etc .which is need of each & every mind. what is this all disease effects affecting particular area to all over body /different Systems . There are endless names according to Science But for this powerful combination of techniques MBBS+CSB+QT+VM these are **only a few mentioned above. So the journey ended when we came to know about ( 2007)- as the techniques are unknown & if being used only separately not in *combination --The techniques are- 1. Cranio-sacral balancing, 2. quantum touch ( powerful combination of techniques which work on Both Physical and Mental Bodies i e , 3rd Rythum, Autonomic Nervous System, Brain ,whole body Musculo Skeletal System , ,, Diseased Structures, and experience of MBBS and other alternative therapies, contributed to study the detailed theory and applying it to cure incurable diseases permanently Some Supressed Emotions usually release during session ---- Paise   ki hwarh niklna, Saans Phoolna,,,Taange Dimag  pet (stomach) halka hona,, 'Heat nikalna, Rona, etc, 3.Visceral manipulation specially for digestive system & 4. Mind management after research on mind (by my wife) .....after which Mind comes to know about the origion of disease THAT THIS DISEASE CAN NOT OCCUR AGAIN . Some Details about mind part below. DETAILS ABOUT THE SERVICES-----(Health Packages below) 2. First DEMO session of 15 to 20 minutes is given for the introduction of techniques how they work on body to release the disease **each and every session.. when this process of relesase is repeated for days acc.to need as after consultation at start ,then the total disease is removed and resultant painless ,free light body. 3∗the need of the profession,many more audios and videos  available on clinic, Some examples on Website or we send related audios vedios by Whatsapp 1 As to avoid extra disturbance, . 2 As some time it seems that how permanent cure is possible and that too distantly and without any medicine(The already prescribed medicine goes on decreasing) UNDIAGNOSED, DIAGNOSED , INCURABLE DISEASES......( jab koe bimari kisi medicine se ya kisi therapy se theek na ho permanently) ,. .patients of-- CHRONIC RENAL FAILUR---and ---- ---DEMENTIA--- cured AUTO --IMMUNE DISEASES DIGESTIVE SYSTEM PROBLEMS 4.POST SURGICAL EFFECTS– l 5. AFTER EFFECTS OF DE-ADDICTION--- 6. REPRODUCTIVE SYSTEM e.g. We all know endless names of disaeses more details on website.WWW NOMEDITATIONCLINIC .COM PROCESS OF TREATMENT--- -One have to sit on chair or lay down on bed awake distantly or at clinic. Then Dr. Goyal sends the knowledgefull CRANIO SACRAL+QUANTUM energy which work on body for 30 to 40 min.daily or alternate day which work on physical and mental (Emotional level) as explained above.and Mind Comes To Know about the RELEASE of pain, heavyness ,stiffness etc each and every sessionin one form or the other. **THAT IS LESSENING OF AMOUNT OF DISEASE EACH AND EVERY SESSION NOTE- Session can be taken early morning, after office time or in the cab also. It is the need of time & treatment as usually all are professional. FOR MULTIPLE problems(one main disease cervical,,backache,,frozen shoulder etc many other diagnosed undiagnosed with severe extent and other small associated like headache ,leg pain, weakness diabetes effects etc) Usually 18-28 sessions---- FOR SINGLE LOCALISED Problems -----6 to 14 sessions Digestive System problems-,face acne,hair fall ,,head ache , only backache,only slip disc Nerve Problems-52-64 sessions Ankylosing spondylitis with calcification- takes months & more Depending upon the disease & severity For very Small problems Details about the Health Packages below . & Mrs. Reeta Goyal - Mind Management (Courses on stress management rebirthing & then researched) Deals in-- ALL the PROBLEMS with MIND & UNFULFILLED DESIRES in all aspects of life-with....**.100% DEFINITE,PERMANENT results for *the whole life at any age which mind comes to know in the 1st meeting that .... (.reasons & explanations are such which are ... 1. not available.. any where.. .it is not stress managing type but 3 it is *.no stress,* no disease,* no aging life type..and it is 100% Definite, Permanent for the whole life 4. the stress cannot be produced now for the topic considered or for all aspects of life ****The state of Mind For Parenting,Professional Life ,Family Life,, becomes similar to usual works like in kitchen ,biking that no stress tension I can do it 100%definite with full confidence forever MUJE AATTA HAI YEH KAAM ,mere 100% ,, aatte hai always. OR For making SUPER MIND also. .**Which makes all Definite,Certain  and possible. 5 Any Disaese......can not be produced........ after disaese related mind management When mind comes to know the actual reason about THE origion of stress/ disease and associated effects , which is not over diet, over sugary diet ,hereditary, tension, negativity etc then there is permanent cure and test remains NORMAL with no restrictions ,happy tension free meals with right digestive system. YES not only it is... possible.... but it is very easy, simple, less time taking also, there will be no need of positive thinking or replacing the thoughts in future) after Knowing ,Practicing ONCE which too is very very easy, very efficient. After mind management the use of mind in managing stress & negative thinking stops & gets permanently CONVERTED into a SUPER COMPUTER MIND with AUTHORITY ( BOTH INTERNALLY and EXTERNALLY BOSS ,LEADER) that there will be only happiness and progress for the whole life in all aspects of life. OR How to change a mind from- stress (waste), harmful , wrong, disease producing to the SUPER the best use of mind in all aspects of life We know ** Right or complete knowledge is always simple, easy & less time taking , once , definite & permanent. Or it is incomplete knowledge which results into stress & extra thoughts, wastage of mind & why not Both internally and externally BOSS/LEADER - Note-- Prevention Is Better Than Cure. As it saves Mind .. body.from Pain, Wastage of time , Money or any other wastage , . So we should try to treat before the extent INCURABLE and convert the Stressed/Tension Mind into Happy Progressive Mind permanently for whole life (i.e all aspects of life, family life ,children too) OTHERWISE with incomplete knowledge of life , stress changes its form.... from EXPRESSION to SUPPRESSION and diseases or low performances in all aspects of life from generation to generation More details for prevention is better than cure on website 1.BOTH Super Parenting & Super Professional possible in today's busy life when less time is left for the family. After knowledge, the mind remains managed for Super Performance .(3 to 5 hrs.or 6-10 sessions) 2. Super Professional-------How to Face Comparasion, HOW to get Promotion, Progress ( not getting Inspite of more and good work or why i can not put best after having knowledge etc) ( 2 to 4 hrs or 4-8 Sessions). 3. Super Student ( 2 to 5 hrs.or 4-10 sessions) ****Definite Selection for enterence exam in one time or two times 4. Reasons for Disease & no occurrence of **any other disease permanently.( 2 to 3 hrs or 4-6 sessions) 5. For parents of ADHD, Subnormal,Special children or any other incurable diseases.( 3 to 4 hrs.or 6-8 sessions) 6. HOW to fulfill any need when it is not being fulfilled.( 2 to 3 hrs.or 4-6 sessions) 7. For all aspects of life ( 5 to 10 hrs.or 10-20 sessions) 8. Any problem related to Reproductive System i.e. ovaries, testis, premature ejaculation, threatened abortion, Poly cystic ovarian disease, infertility etc.etc. 9. Diet & Digestive System- Digestive System affected due to prescribed diet chart or manageing diet for Wt. Management only mind management 1000Rs Diet and Digestive System for permanent Wt.Management 2000Rs/Rs etc . DeAddictions ---After mind management the mind gets confident ,empowered and progress in future in any aspect of life according to age i.e in studies ,professional life or family life. The effects on body are removed as explained above. Only Mind Management( required for the patient only or the attendants  too) and sessions on body are required if severity less .Medicine too if  it is  high More Details about clinic on WWW .NOMEDITATIONCLINIC .COM HEALTH PACKAGE - For convenience payment of package in.... Small installments ,may be 1000 or 2000 etc. Session daily or alternate day ( 30-40min) for body part of diseases- LOCALISED single problem usually package 5000 to 7000 One Big Main and small MULTIPLE problems all over body 10000 to 14000 1. Undiagnosed,Diagnosed, Chronic Incurable Diseases of.......very long duration----.Cervical Spondylitis,Backaches,Disc problems, Bulgings , inward Bendings of coccyx ,inward bending of hip girdle, whole body general weakness, chronic & severe headache, frozen shoulder, chronic digestive system problems, negative thoughts & effects on face endless names... etc ,How to enjoy Old age 10000 to15000 (except Auto-immune Diseases) 4.Auto-immune diseases-Ankylosing Spondylitis, Ankylosing Spondylitis with calcification ( no bending or with bending ), Ulcerative Colitis,Multiple Sclerosis,Gout,Psoriasis,Psriatic arthritis, Rheumatoid Arthritis etc -42000/30000 5.Digestive System problems--- Chronic-Gastritis, indigestion, Uncontrolled motions,Constipation-7000 to 10000 6)Diet and Digestive System affected due to prescribed diet chart or managing diet for Wt. Management only mind management 1000 Rs/ Diet and Digestive System for permanent Wt.Management 2000 Rs/ 7.Poly cystic Ovarian Disease-20000 to 25000 8 Tinitis 3000/4200 Rs. If with after effects like sleeplessness headache etc 10000 to 14000 9 TM JOINT --6000 10. De addictions ---Acc.to extent. MIND PART- all the services --One to All Aspects Of Life ------1000 to 7000 Rs 1.Before & after pregnancy (super computer mind)-) 2.To be a Super Parent & Professional both possible-) 3.Depression,Headache, Migraine( when only mind part do the job) 4.Infertility-( mind part only )- 5.Sexual Erectile Dysfunction/ Sex Related Problems-(mind part) 6 ADHD/Subnormal children (parents only)- 6De-addictions---According to extent of effects.
Info
Speciality
Pain Management Specialist
Education
MBBS - Govt Medical College Patiala - 1989
Craniosacral Balancing - Delhi - 2008
Quantum Touch - Delhi - 2009
Visceral manipulation - Delhi - 2009
Past Experience
Doctor at Rajindra Hospital Patiala
Doctor & Alternative Therapist at Tan Man Swasth,Bhuvnesh Clinic
Curing the undiagnosed,diagnosed incurable,autoimmune diseases & more at Panchkula
Awards and Recognitions
Our treated patients suffering from Incurable Diseases and Mind Problems, Stresses,etc. Some Of them on WWW.NOMEDITATIONCLINIC .COM
Location
Book Clinic Appointment with Dr.Prem Chand

Suncity Parikarma Tower 3-A #1002 , Sector-20

,

Panchkula
Consult Online
Text Consult
Send multiple messages/attachments. Get first response within 6 hours.
7 days validity
•
₹300 online
Consult Now
Services
Submit Feedback
Submit a review for Dr.Prem Chand
Your feedback matters!
Write a Review
Patient Review Highlights
"Very helpful"
197reviews
"Sensible"
23reviews
"Prompt"
14reviews
"Caring"
37reviews
"knowledgeable"
118reviews
"Practical"
23reviews
"Professional"
23reviews
"Well-reasoned"
51reviews
"Helped me impr..."
15reviews
"Inspiring"
11reviews
"Saved my life"
7reviews
"Nurturing"
3reviews
"Thorough"
11reviews
Dr.Prem Chand Reviews
Ajit Madhukar Gaikwad
Nov 6, 2017
Dr. Prem Chand provides answers that are well-reasoned. Sir, stress might be the case but little droop in eyelid, weakness in left leg, redness in right eye on specific location etc ..can these symptoms generate from stress? Moreover I never felt that I have stress though I study intensively since last 4 years.. Thanks for your reply..
Vineesha
Nov 18, 2017
Dr. Prem Chand provides answers that are well-reasoned. I guess u r right doctor.... I think a lot but I do not get low or depressed... Inspite of my issues I stay very happy... Does thinking about my future n gives stress... If so what should I do to relieve from it...
Farheen Banu
Oct 9, 2017
I found the answers provided by the Dr. Prem Chand to be very helpful, knowledgeable, thorough, practical and well-reasoned. Thanks for this advice Sir. Indeed stress is too much in her life. I shall share this advice and help her with some stress buster techniques.
N Sambasiva Rao
Oct 16, 2017
I found the answers provided by the Dr. Prem Chand to be very helpful and professional. this is the positive and relieving advise instead of random medication advises
Purshottam Sidheswar
Dec 18, 2017
I found the answers provided by the Dr. Prem Chand to be very helpful, knowledgeable, saved my life, sensible and inspiring. Sir thank for advice
Dr.Prem Chand Feeds
Stress and anxiety are good to some extent. When they go beyond a limit, things go for a toss. With lifestyle changes, several people go through severe stress and anxiety that results in psychological trauma. Some people can cope with the issues t...
2638
people found this helpful
Knee pain can be more debilitating than other body pains given that it can limit a person s mobility. For a person who is used to moving about, limited mobility can be very upsetting. It can also lead to emotional issues like depression due to los...
2883
people found this helpful
Pain related sleep disruption has affected a large number of people around the globe. Statistics has it that, in India, about 25% of the population suffers from pain-related sleep deprivation. Studies call it the vicious cycle of pain and sleep as...
2663
people found this helpful
Spondylitis includes swelling of the vertebra. It happens because of wear and tear of the ligament and bones found in your cervical spine, which is in your neck. While it is to a great extent because of age, it can be brought on by other reasons t...
2768
people found this helpful
There is hardly any individual across the world, who has not experienced abdominal pain. In most instances, these aches are not very serious and can be diagnosed and treated by addressing the underlying condition. It is very crucial to recognize t...
2609
people found this helpful
View All Feed