Personal Statement
Our team includes experienced and caring professionals who share the belief that our care should be comprehensive and courteous - responding fully to your individual needs and preferences.
...more
Our team includes experienced and caring professionals who share the belief that our care should be comprehensive and courteous - responding fully to your individual needs and preferences.
More about Dr. Mohna
Dr. Mohna is a popular Dermatologist in Sector-32, Noida. He has over 9 years of experience as a Dermatologist. He is a qualified MBBS, MD - Dermatology , Venereology & Leprosy . He is currently associated with Dr.Mohna Chauhan OPD-Prakash Hospital in Sector-32, Noida. You can book an instant appointment online with Dr. Mohna on Lybrate.com.

Lybrate.com has a nexus of the most experienced Dermatologists in India. You will find Dermatologists with more than 43 years of experience on Lybrate.com. You can view profiles of all Dermatologists online in Noida. View the profile of medical specialists and their reviews from other patients to make an informed decision.
Info
Education
MBBS - Maulana Azad Medical College, New Delhi - 2010
MD - Dermatology , Venereology & Leprosy - Lady Hardinge Medical College, New Delhi - 2017
Languages spoken
English
Hindi
Location
Book Clinic Appointment with Dr. Mohna

D-12/A, 12/B, Sector-33, Next To ISKCON Temple

,

Noida
Get Directions

Consult Online
Text Consult
Send multiple messages/attachments. Get first response within 6 hours.
7 days validity
•
₹7000 online
Consult Now
Services
Submit Feedback
Patient Review Highlights
"Inspiring"
1 review
"Caring"
1 review
"Helped me impr..."
2 reviews
"knowledgeable"
2 reviews
"Very helpful"
4 reviews
"Sensible"
1 review
Reviews
Anurag Kumar Singh
Feb 16, 2018
First experience and got treatment of my acne and scars problems perfectly.Doctor has empathy towards patient and sound knowledge of her profession.
Pooja Sharma
Sep 1, 2018
She is really nice doc. Doesn't run after money. She listens to the problem very patiently and provides good resolution. If you cal her n is not able to pick up..she will message you the reason for the same. She is pne of few doctors who really cares for her patients.I would highly recommend her.
Verified
Nov 10, 2018
Its been almost 3 months, I am consulting her and as always she has been most polite and concerned about my condition and provides with satisfactory consultation. I would definitely recommend her!!
Shubham Rawat
Jan 14, 2018
A very good nature docter,Describe evey thing in deatil and feels so good about knowing the reason of infections.
Bhanu
Mar 26, 2018
I can feel the difference in my hair..genuine doctor...give genuine advice..and has a great hands in PRP
Aditya Shekhar
Nov 19, 2017
Very polite doctor and a very good listener..gave explanations for the medicines
Verified
Oct 25, 2018
Very experienced and knowledgeable person in her work.
Hemendra Singh Rana
Sep 7, 2018
Very good first impression
Verified
Jan 5, 2019
She is Awsome doctor.
Feed

MBBS, MD - Dermatology, Fellowship In Pediatric Dermatology, Fellowship In Dermatological Laser Surgery
'Head lice' are insects that feed on the blood of your scalp. This condition usually affects children and is moderately contagious. Contrary to popular belief, head lice does not occur due to poor personal hygiene.
The symptoms of head lice are:
1. Presence of lice on scalp: Lice are small insects that are usually hard to spot. But their infestation can be felt because you experience intense itching on the scalp.
2. Itching: There will be intense itching on the scalp and the neck. This itching occurs due to the saliva secretion by the lice that the skin is allergic to. Usually, the itching starts after 3 to 6 weeks of infestation.
3. Lice eggs: The lice eggs stick to the shafts of the hair. They are very hard to spot as they are small and well camouflaged.
What can be the reasons behind their infestation
This condition is contagious; apart from direct contact with the scalp of an infected person, this condition can also spread if you happen to share the below mentioned items with an infected person:
1. Brushes
2. Hats
3. Headphones
4. Towels
5. Pillows
6. Accessories for the hair
The treatments for hair lice are:
1. Over- the counter (OTC) products: OTC products are made from 'pyrethrin', a compound extracted from the 'chrysanthemum' flower. 'Pyrethrin' works as an insecticidal compound and it is advised to use these medications only after washing your hair with a shampoo. Vinegar may also be used to loosen the nits from the hair shafts.
2. Prescription medications: Certain medications can also be prescribed by the doctor, such as benzyl alcohol and lindane.
Certain home remedies for head lice include:
1. Essential oils: Apply oils such as Anise oil or tea tree on the scalp; these oils act as toxins for the lice.
2. Wet combing: This is a method wherein the wet hair is combed using a fine toothed comb to remove the nits and the lice. Repeat the procedure for 3-4 days every week.
7
people found this helpful

MBBS, MD - Dermatology, Fellowship In Pediatric Dermatology, Fellowship In Dermatological Laser Surgery
Pregnancy is a life-changing phase in a woman's life. In addition to a baby (or babies!), there are a lot of physical and emotional changes also that come with it. The more evident are the physical ones, and in addition to weight changes, the stretch marks are the most obvious.
The uterus or the womb grows to its full extent to accommodate the developing baby, and so there is stretching of the connective tissue in these areas. After delivery, the tension is lost, and these marks become evident.
What are stretch marks?
These marks appear as lines on the skin and are most commonly found in areas such as the buttocks, arms, breasts, thighs and stomach. They are different in appearance in comparison to the normal skin. It may appear pinkish or purplish initially and then it takes a shiny appearance later. When you feel the stretch marks, you may feel a certain indentation or ridge on the skin. It may feel sore or itchy as well sometimes.
They most commonly appear during adolescence when there is rapid growth and stretching of the skin. It is also seen in women pre and post pregnancy. Stretch marks can also appear when there is a sudden change in weight.
Use Moisturisers: People who use moisturisers show an increased elasticity of the skin, which reduces the appearance of stretch marks on the skin. Keeping the skin hydrated stops the skin from tearing and creating stretch marks. Moisturising is not entirely effective on older marks, but it can help with newly formed stretch marks. You can also use it on areas that are prone to stretch marks.

Retin-A: Retin- A is known to boost collagen production that helps the skin to stretch out with ease and not cause tears. When Retin-A is used, it is recommended to limit the sun exposure as the skin becomes more susceptible to sun damage and burning.

Glycolic Acid: This chemical compound falls under the category of an alpha-hydroxy acid which is commonly found as a major ingredient in chemical peels. It is known to amplify the production of collagen and increase the tensile strength of the skin. Go to your dermatologist for a stronger dose for more effective results.

A Combination of Retin-A and Glycolic Acid: A combination of these two potentiates the action of each other and gives better results.

Vitamin E Oil: You can find Vitamin E oil capsules in medical shops that are known as the miracle medication when it comes to curing stretch marks.

Essential Oils: Certain essential oils like rose oil, lavender oil, or geranium oil are known to reduce stretch marks.

Vascular Laser: Pulsed dye laser that is kept at the wavelength of 585 nm is used to remove the stretch marks that are red and newly formed. It may not be effective on the older ones that have turned silver. This process is highly expensive and needs about 6 sittings. The efficacy of this procedure also depends on the complexion of the skin. Much like laser hair removal, vascular laser does not work on darker skin. The colour difference between the marks and the actual skin tone should be prominent.

Fractional Laser Treatment or Laser Resurfacing: This is used to get rid of the older stretch marks that have turned light and are no longer red. This procedure is more expensive than the previous one and is prone to leave scars on the site of application.

Abdominoplasty or Tummy Tuck: The only permanent solution to get rid of stretch marks is to cut them out entirely. If you are tired of the stubborn tiger stripes, then this could be your only way out.

RF Micro-Needling Device: This is a more cost effective alternative to CO2 Laser Resurfacing that could be used on any stretch mark types –"new and old". The micro needles are driven directly into the skin to a certain depth (0.2mm-3.0mm) and radiofrequency (RF) energy is then released inside the skin. Minimally invasive RF thermal energy creates fractional electrocoagulation in the dermis which facilitates a natural wound healing process promoting the remodelling of collagen.
4470
people found this helpful

MBBS, MD - Dermatology, Fellowship In Pediatric Dermatology, Fellowship In Dermatological Laser Surgery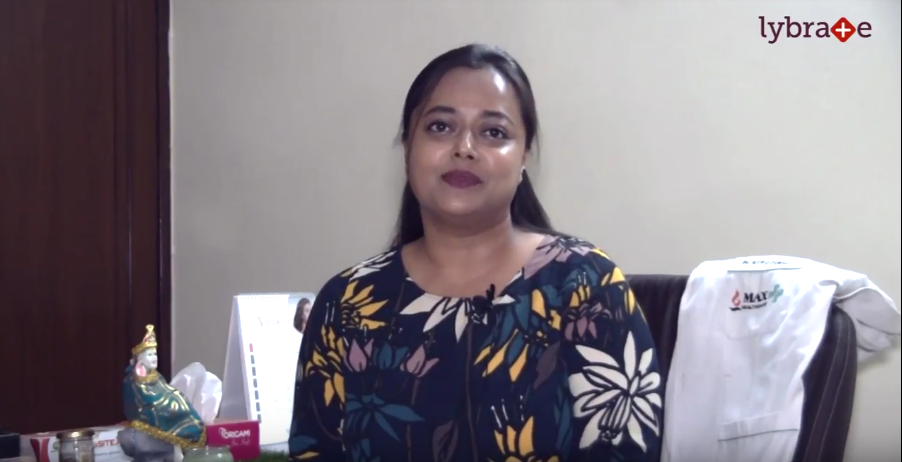 Acne scarring is the direct result of deep trauma to the skin related to acne.These result from the body's natural attempt to heal itself. Acne scars can affect one's self-esteem, confidence, and overall quality of life. The best first step is to treat any active acne lesions to prevent future scarring.
4087
people found this helpful

MBBS, MD - Dermatology, Fellowship In Pediatric Dermatology, Fellowship In Dermatological Laser Surgery
Fungal skin diseases are brought about by various sorts of fungi and are the main reasons behind an irritated skin. Fungi attack and develop in dead keratin, a protein that makes up your skin, hair and nails. The various sorts of fungal diseases are caused by various groups of fungi. Some common fungal skin infections include ringworm, intertrigo, nail infections, Athlete's foot, etc.
The likelihood of fungal infections increase in the following cases:
If you are overweight
Not drying your skin completely after a shower or wash
Walking barefoot in shower and wet locations
In case of a pregnancy
If you have a weak immune system
If you suffer from diabetes
If you come into contact with a person or animal with fungal infections.
Due to a recent course of antibiotics
Fungal rashes can at times be mistaken for other skin conditions, for example, psoriasis and eczema. Fungal skin diseases can bring about a number of skin rashes; some of them being red, textured and itchy. The organism can influence only one region, or a few zones of your body. In the event that you get a fungal disease of your scalp, you might lose some hair. There are steps which can be performed in order to protect yourself from getting a parasitic skin contamination:
Dry your skin properly after a shower
Try not to share hairbrushes, towels or combs since they might be carrying fungi
In case a family member has been infected with scalp ringworm, hats, pillows, combs or scissors should be soaked using water and bleach
Allow your shoes sufficient time to dry out by alternating them every two or three days
In order to keep moisture away from the skin, wear loose clothes that are made of cotton or other breathable materials.
Socks, bed linen and clothes should be washed regularly to prevent the growth of any fungi
In communal and wet areas like saunas, swimming pools, showers, etc., wear clean plastic shoes or flip-flops.
If you have diabetes, try to keep your blood sugar under control
4177
people found this helpful

MBBS, MD - Dermatology, Fellowship In Pediatric Dermatology, Fellowship In Dermatological Laser Surgery
Psoriasis is a disorder which is characterized by rapid multiplication of skin cells on the skin's surface. These extra skin cells develop into silvery scales, which are often dry and itchy. It may also lead to formation of painful red patches on the skin. This disorder might produce symptoms, which flare up and reduce periodically. There is no cure for psoriasis; treatments however can make the symptoms manageable.
Symptoms
The symptoms of psoriasis include red patches on the skin and scaly and dry skin. The red patches might be itchy and one might often experience a burning sensation around the area. The joints in your body may also become stiff and swollen.
Causes
The exact cause of psoriasis has not been ascertained. The accepted theory is that psoriasis occurs when the immune system attacks the healthy skin cells. There is a type of white blood cell called the 'T cell', whose function is to combat harmful virus or bacteria in the body. With Psoriasis or any other autoimmune disorder, these T cells start attacking the healthy (skin) cells.
Overactive 'T Cells' may trigger other responses in the body, thus, leading to excess production of skin cells and white blood cells. The excess cells move to the skin surface and end up causing the red painful patches.
Treatment options to manage psoriasis
Although there's no cure for psoriasis as such, the symptoms can be controlled. The treatment options for psoriasis are:
1. Topical treatments: Topical treatments involve application of creams and lotions. They have been mentioned below:
I. Corticosteroids: Corticosteroid creams or lotions reduce the excess skin cell production, thus, reducing inflammation. They are generally not used as a long term treatment as they cause skin thinning.
II. Vitamin D analogues: A synthetic form of Vitamin D, it helps in slowing down skin cell growth.
III. Salicylic acid: This treatment is used to reduce scaling on the skin, caused due to psoriasis. It is usually administered along with other medications.
2. Light therapy: Light therapy involves using sunlight or artificial light to reduce inflammation and scaling. It helps in reducing the activity of T cells in the body.
3. Oral medications
In case of severe symptoms, oral medications are prescribed. Medications such methotrexate helps in reducing the excess production of skin cells. Cyclosporine is a drug that is used to suppress the erroneous immune system response.
4030
people found this helpful

MBBS, MD - Dermatology, Fellowship In Pediatric Dermatology, Fellowship In Dermatological Laser Surgery
PRP is a latest, state of the art technology that employs non-surgical methods to stimulate hair growth in case of hair loss.
Advancements in research have enabled scientists to make new inroads in the field of wound and tissue healing. The result of these researches is PRP, which is a natural way to rejuvenate your scalp, skin and stimulate your hair growth.
HOW DOES PRP WORK?
The presence of mesenchymal stem cells and autologous blood products in human blood contain specific growth factors that assist in tissue regeneration and healing. PRP has been used to heal skin and wounds for over two decades now. Apart from this it finds use in oral surgery, cosmetic surgery and neurosurgery as well. It is alTopics
so the promising treatment to promote hair growth.
Benefits:
It is a progressive healing treatment that doesn't require surgery.
Simple, rapid and highly effective system.
Autologous (from patient's own blood).
The system is biocompatible and xeno-free, so there shouldn't be any safety concerns.
Increase in the concentration of platelets can be observed.
It helps in the elimination of undesired erythrocytes, which significantly decrease the fibroblast proliferation.
Contains growth factors that help in the stimulation of growth of the hair follicles.
Can be performed preoperatively, intraoperatively, or post operatively.
THE SCIENCE OF PRP
There are special cells called platelets used in PRP, that have been theoretically proved to stimulate hair follicles growth by stimulating stem cells and other important cells in the ecosystem of the follicles. They are instrumental in promoting the healing ability and regeneration of cells, formation of new cells and response to injury. PRP stimulates inactive or newly implanted hair follicles, and makes them active by inducing them into a growth phase.
Platelets are known to contain various structures, which are crucial for blood clotting and cell regeneration, and are released during the repair process by the body. Some of these structures are: glycogen, alpha granules and lysosomes.
WHO SHOULD NOT HAVE PRP TREATMENT?
Those with heavy drug and smoking issue should avoid PRP. Also those who drink a lot of alcohol should avoid PRP. Those suffering from platelets related ailments, sepsis, chronic liver disease, thrombocytopenia, hyperfibrinogenemia, systemic disorders and cancer should also stay away from PRP.
CONCLUSION
At length, PRP is a boon for all those who aren't fans of surgery or the ones who prefer a more aggressive but non-surgical approach for treatment to their ailments. The results might vary from patient to patient, but it is certainly one of the most promising technologies to stimulate hair growth and rejuvenate your skin, and the results are quite convincing. So decide wisely! In case you have a concern or query you can always consult an expert & get answers to your questions!
4360
people found this helpful

MBBS, MD - Dermatology, Fellowship In Pediatric Dermatology, Fellowship In Dermatological Laser Surgery
Alopecia or hair loss is a very common problem for both men and women. Androgenetic alopecia refers to the male pattern or female pattern hair loss. In case of some people, Androgenetic alopecia may be a hereditary problem.
In case of androgenetic alopecia, hair starts falling usually from the crown region. Male pattern baldness is different from female pattern baldness. In case of female pattern baldness, hair falls from all over the scalp region and not just the region above the temples.
Many causes are responsible for Androgenetic alopecia. Genetic reasons, hormonal disorders, increased production of DHT (Dihydrotestosterone) and also aging can make conditions worse.
Androgenetic alopecia can be a very embarrassing problem. There are certain natural as well as medical ways to prevent androgenetic alopecia. Some of them are mentioned as follows:
Drink green tea: Researches show that green tea has anti-androgenic properties, which can help you to prevent androgenetic alopecia.
Massage oil on your scalp: Massaging your scalp with hair oils like coconut oil provides your hair with the required nourishment and hence, prevents hair fall.
Try to reduce stress: Stress can increase the secretion of 'cortisol' hormones in your body, leading to a hormonal imbalance, which may result in hair fall. So, reducing stress may help you to prevent excessive hair loss.
Consider hair transplantation procedure: If you are losing your hair at an alarming rate, then you may consider clinical treatment. The treatment of hair transplantation can help you to prevent further hair loss.
Change your diet: Include foods such as eggs, fish and walnuts. These foods are replete with protein and Omega-3 fatty acids, which provide your hair the required nourishment and help you prevent Androgenetic Alopecia.
PRP treatment. Platelet rich plasma therapy helps in improving the thickness of the hair by releasing the growth factors needed for the hair growth.
Since the primary causes responsible for androgenetic alopecia are hormonal imbalances and genetic reasons, you may consider seeking advice from a dermatologist in order to find the root cause of your problem and undergo the necessary treatments.
4600
people found this helpful

MBBS, MD - Dermatology, Fellowship In Pediatric Dermatology, Fellowship In Dermatological Laser Surgery
With age, the skin begins to deteriorate and gradually lose its function and appearance. The underlying layers of collagen, which give it the firmness and elasticity begin to gradually break down, leading to sagging of the skin, dark spots and pigments, and dull, lusterless skin.
This causes cosmetic and psychological concerns, given that most people (especially women) become extremely conscious about these and want to avoid these ageing effects of skin. Over the past few decades, skin fillers and Botox have begun to play a major role in skin rejuvenation, especially from the various ageing effects.
Let us look at these two methods and how they have worked their magic around skin care.
Botox: The neurotoxin from botulinum A was actually used for treating muscular disorders to cause paralysis and prevent repeated twitching. However, it was later realised that the same effect could be used in skin to reduce ageing effects. Used commonly in the crow's feet area, forehead and frown lines, the injected Botox causes paralysis of the underlying muscles.
This reduces the muscular activity and so the muscles relax and soften. This produces a younger looking appearance. In addition, these paralysed muscles also give some time for the elastin and collagen to recover.
The Botox injections are usually done in the outpatient setting and require about half an hour to an hour. The areas for injection are marked and after the procedure, the patient can go back to regular schedule, including working. It might require repeat injections, about 4 to 6 months later, depending on how well the skin responds and the expectations of the patients.
Fillers: Another routinely and commonly used way to manage wrinkles are the dermal fillers. The elastin, collagen and hyaluronic acid in the skin are lost with age and these filler injections replace the lost substances in very quick time and thereby restore youthful skin quickly. Unlike Botox, the muscles are not touched. There is a loosening of the collagen and elastin, which produces loose skin and sagging. The fillers occupy the space left behind by the lost collagen and elastin and actually 'fill' up the extra available space. This gives a firmer, younger looking skin. The lines and creases are actually eliminated. They can also be used to produce thicker lips, lifting cheeks and plumping temples.
So, if you are worried about ageing effects of skin, talk to your dermatologist to find out if Botox or fillers can do the trick for you!! In case you have a concern or query you can always consult an expert & get answers to your questions!
4218
people found this helpful
Acne is a condition that usually occurs when you are in your adolescence, but sometimes it can happen when you are an adult as well. In women, it occurs when they have reached their menopausal age. The chances of adult acne occurring in women are higher than men.

What causes acne in adults
Stress: If you are under stress on a regular basis, then the body tends to produce a hormone called androgen which stimulates oil glands in the skin, resulting in acne flare ups.
Hormonal imbalance: Hormonal imbalance in the body may lead to acne breakouts. You may experience imbalances in your hormones during your periods or when you have reached menopause. Acne may also occur if you have started or stopped taking birth control pills abruptly.
Family history: If other people in the family are prone to acne, then you may be genetically predisposed to it.
Medications: There are certain medications which can cause acne to flare up. They contain chemicals that stimulate hormones in the body thus, resulting in acne.
Skin products: If you have oily skin, then using products that contain oil may aggravate acne. They may also contain chemicals which may clog pores in your skin.
Symptoms of acne in adults are often seen as bumps on the skin, blisters filled with pus and inflamed black heads. Apart from these some people also witness hard and painful lumps beneath the skin.
Prevention:
Stay away from junk food: Avoid eating junk food and fried foods as they can aggravate oiliness in the skin and result in pimples. Rather, replace them with natural foods and other complex carbs.
Drink plenty of water: Drink plenty of water as it helps in filtering out the waste products and toxins from your body.
Avoid smoking: Smoking causes blood vessels to narrow and thus, limits blood circulation in the body. This may cause multiple complications in your skin, acne being one of them.
In case you have a concern or query you can always consult an expert & get answers to your questions!
3687
people found this helpful

MBBS, MD - Dermatology, Fellowship In Pediatric Dermatology, Fellowship In Dermatological Laser Surgery
Please stop betnovate immediately. It is a potent steroid. Not to used without prescription. Long term uses cause TSDF. Definitely not indicated for acne. Consult physically for proper treatment of acne or else they will leave stubborn marks/scars, which is more difficult to treat than acne itself.
1
person found this helpful
View All Feed