Videos (7)
View All Videos
Personal Statement
My experience is coupled with genuine concern for my patients. All of my staff is dedicated to your comfort and prompt attention as well.
...more
My experience is coupled with genuine concern for my patients. All of my staff is dedicated to your comfort and prompt attention as well.
More about Dr. I. P. S. Kochar
Dr. I.P.S Kochar is a Pediatrician with an experience of about 35 years. He completed his MBBS in 1981 and MD, specializing in Pediatrics in 1985 from Maulana Azad Medical College, New Delhi. He did his MRCPCH from the prestigious Institute of Child Health, London in 2003 and MAMC from Vienna in 2006. Besides being a Pediatrician Dr. I.P.S Kochar also specializes in Endocrinology and problems regarding diabetes. He is one of the best Pediatrics in Noida and has treated many children facing issues with weight, growth and other health issues. He not only treats children but also has created a reputation of his own whilst dealing with patients who suffer from Osteoporosis, thyroid diseases, Metabolic disorders, cancers of the endocrine glands, over or under production of hormones and lack of growth. You can visit Dr. I.P.S Kochar at his clinic at Sector 40, Noida. Dr. Kochar is also associated with Indraprastha Apollo Hospitals in Mathura Road, New Delhi. In his clinic, within a calm and comfortable environment you can avail a wide array of treatments ranging from New Born Care, Vaccinations, Postnatal Care to Cleft lip treatment and Newborn Jaundice among others.
Info
Education
MAMC - Vienna - 2006
MRCPCH - Institute of Child Health, London - 2003
MD - Paediatrics - Maulana Azad Medical College, New Delhi - 1985
MBBS - Maulana Azad Medical College, New Delhi - 1981
Languages spoken
English
Hindi
Location
Book Clinic Appointment with Dr. I. P. S. Kochar

D Road, D-121, Sector - 40 Block-D

,

Noida
Get Directions





Sarita Vihar, Delhi Mathura Road,

,

Delhi
Get Directions




+1

A-15, Pushpanjali,Vikas Marg Exn.

,

Delhi
Get Directions


Consult Online
Text Consult
Send multiple messages/attachments. Get first response within 6 hours.
7 days validity
•
₹1500 online
Consult Now
Phone Consult
Schedule for your preferred date/time
5 minutes call duration
•
₹1500 online
Consult Now
Video Consult
Schedule for your preferred date/time
5 minutes call duration
•
₹1500 online
Consult Now
Services
Submit Feedback
Submit a review for Dr. I. P. S. Kochar
Your feedback matters!
Write a Review
Reviews
Rajeev Mohan Sharma
Aug 4, 2018
Very good
Verified
Aug 13, 2018
Dr. I.p.s. kochar is best pediatric endocrinologist in North india. My son treatment for growth development last 4 months. Doctor behaviour with patients is very nice.
Rachit
Sep 7, 2018
Experience speaks up, all queries answered
Yash Gupta
Jan 31, 2018
Nice and satisfactory
Anuj Gupta
Dec 1, 2018
Verry Good
Verified
Feb 27, 2019
Satisfying
Maniram Tripathi
Feb 9, 2019
Very nice
Verified
Nov 12, 2018
Nice
Feed
As a new mother, you will be always in a constant state of worry whether you are doing things right. And of those many, many things you worry about, your baby's bowel movements are one of them.
A baby's poop is a sign of his/her health. Thus, you do need to know what is normal and what needs medical attention. Read on to know more about your baby's poop.
What's Normal?
The kind of poop depends on how you are feeding your child. If you breastfeed the baby, his/her poop will be:
Small in size—no bigger than a coin

Light in colour, usually a greenish-brown or bright yellow

Sloppy in texture
The first few weeks of breastfeeding will produce waste daily, after each feed. The frequency will diminish later, but that is not a concern, as long as the waste is easily passed and is soft.
If you are feeding your child formula, the poop will be different. You will notice that the poop is:
Bulkier

Yellow-ish brown or pale yellow in colour

Smells stronger
The next worry you have is when you change your baby's feeding routine. When you switch from breastmilk to formula, you will notice:
The poop is darker in colour.

The texture becomes thicker.

The smell also becomes stronger.
The other dramatic change you will see is when your baby starts eating solids.
What isn't Normal?
There are mostly two things you need to be concerned about: diarrhoea and constipation. Both of these conditions mostly affect babies who are formula-fed.
If your baby has diarrhoea, you will notice:
The poop is runny

Frequency and amount of poop is increased
And if you suspect constipation, be aware of the following signs:
Your baby finds it difficult to poop

The poop is dry and small

The tummy is hard when you touch it

There might be blood in the poop
Green poo:
If you're breastfeeding, green poo can be a sign that your baby is taking in too much lactose (the natural sugar found in milk). This can happen if she feeds often, but doesn't get the rich milk at the end of the feed to fill her up. Make sure your baby finishes feeding from one breast before you offer her your other one.
If you are feeding your baby formula milk, the brand you are using could be turning your baby's poo dark green. It may be worth switching to a different formula to see if that has any effect.
If the symptoms last longer than 24 hours, visit your health visitor or GP. The cause may be:
A food sensitivity

Side-effects of medication

Your baby's feeding routine

A stomach bug
Very pale poo:
Very pale poo can be a sign of jaundice, which is common in newborns. Jaundice causes your newborn's skin and the whites of her eyes to look yellow, and usually clears up within a couple of weeks of birth. Tell your midwife or doctor if your baby has jaundice, even if it looks like it's going away.
Also tell your midwife or doctor if your baby is passing very pale, chalky white, poos. This can be a sign of liver problems, especially where jaundice lasts beyond two weeks.
Sometimes, during consumption of certain food items many children get itchy throat, eyes, ears, asthma, sneezing, rashes, diarrhea and eczema. This can be due to food intolerance in children. It is a form of allergic disease in children. Every 1 out of 10 children suffer from food intolerance. These days, food allergies are becoming more and more common in children who are allergic to nuts, milk and eggs. In some cases it can also be life threatening. This condition is known as anaphylaxis. Milk and egg allergies are more common throughout the world.
Symptoms of food intolerance:
Your bowels start becoming irritable.

Stomach starts to ache.

Cough and cold is a common symptom.

Itchy skin rash
Causes of food intolerance in children:
There are enzymes in your body, which help you to digest the food you consume. Some enzymes in your body are insufficient; which further causes food intolerance in children. For instance, lactose intolerance causes spasms, stomach aches, diarrhea and so on so forth.

Food intolerance can also be caused due to chemicals, such as chemicals present in coffee, tea, cheese and chocolates.

Some food products can also cause food intolerance such as undercooked beans containing aflatoxins can cause extreme stomach infections in children.

Some children are also intolerant to certain food products which have salicylates such as majority of fruits, vegetables, herbs and also additives. Processed food contains a high amount of salicylates.

Children can be allergic to antioxidants like artificial food coloring, artificial flavoring and preservatives.
What to do if you think your child has food intolerance?
Take your child for a skin prick test. In this test, the skin is pricked with a thin needle and when the blood oozes out, supplements of different food products are put in that area. If that particular area becomes reddish and begins to itch, your child has allergy to that certain food product

A blood test should be done. It verifies the level of lgE present in your blood and finds out if your child is suffering from food intolerance or not.
3806
people found this helpful
Sleep is the most important aspect for a healthy beign, but for kids it is of utmost priority. Lack of sleep can often have a negative impact on the brain funtioning of kids along with accidents. Listed below are the major sleep disorders in children along with their causative factors:
1. Sleepwalking: It is not uncommon for children under the age of 10 to sleep walk. Despite being harmless on its own, the effects of sleep walking can be dangerous such as stepping outdoors or hurting themselves during sleep. If the child runs into objects while sleep walking, they might wake up and hence further worsen the situation.
2. Nightmares: They might be general or result from Post-Traumatic Stress Disorder. Nightmares, if frequent, can make falling asleep a tedious task. Nightmares in children are common and they usually begin to reduce in frequency by 9 years of age.
3. Obstructive sleep apnea: Snoring might be the result of improper respiration while sleeping and while it isn't a cause of worry, regular snoring might lead to insufficient oxygen during sleep, thus making shut eye a challenge. It might be hereditary or the result of a deviated nasal septum or blocked nose. The snoring might hamper the quality of sleep.
4. Bedwetting: This is something most children experience, but usually grow out of by the time they turn six. It doesn't need to be a cause of concern unless the frequency doesn't reduce over time and more than two instances of bedwetting take place in a week.
5. Insomnia in children: It can be due to a host of factors and coping with changes to their normal lifestyle is one of the biggest triggers. Mental disorders such as anxiety and stress due to a variety of reasons (like the death of a loved one) may also be the cause of distress and lead to troubled or incomplete sleep.
6. Excessive daytime sleepiness: Excess naps throughout the day, always feeling lethargic or experiencing trouble waking up in the morning may be symptomatic of EDS. It isn't uncommon in adults either wherein despite apparent proper sleep; energy levels seem to be low throughout the day.
2
people found this helpful
Sometimes, the groin and scrotum swell due to the buildup of water like fluid in one or both the testicles. This is known as hydrocele. This condition is not at all painful, but can be uncomfortable at times. In newborn babies, there is an opening between the abdomen and the scrotum; it naturally closes with the passage of time, therefore it's generally nothing to worry about.
Symptoms of hydrocele:
Scrotum can get enlarged at times

Swelling and redness are common in hydrocele

Also, pressure can be felt at the base of your child's penis

Pain doesn't normally occur but in some cases, might occur as your child gets older
How does in occur in babies?
When you are in the last stage of your pregnancy, the baby's testicles descend from its abdomen to the scrotum. So the fluid in the sac stays within the scrotum and the opening closes naturally after some time.
Can it be treated?
This condition is not usually hazardous to health and is treated usually, if there is immense pain. It can also cut out the blood supply; in this case, it has to be treated as soon as possible. If your child experiences such symptoms, you should take him to a doctor for a physical examination. During this examination, the doctor will shine light near the scrotum.
If it appears as a solid mass, then the assumption is that there is no watery fluid; hence, hydrocele has not occurred. There is a procedure in which the hydrocele is burst open with a small needle, but sometimes, it might relapse. In such a case, surgery is the only reliable option. These symptoms can also persist if your child is diagnosed with hernia. Hence, in such a situation, a surgery would solve both the conditions.
Iron is an essential nutrient and mineral that is required by adults and children alike. Iron helps move oxygen from the lungs to the rest of the body and helps muscles store and use oxygen. It is especially important for children because it aids development and prevents anaemia. Untreated iron deficiency in children can cause physical and mental delays. It can lead to less healthy red blood cells in the child's blood stream which will cause a delay in the growth of physical and mental faculties.
Risk factors for iron deficiency in children
Infants and children at highest risk of iron deficiency include:
Babies who are born prematurely or have a low birth weight
Babies who drink cow's milk before age 1
Breast-fed babies who aren't given complementary foods containing iron after age 6 months
Babies who drink formula that isn't fortified with iron
Children ages 1 to 5 who drink more than 24 ounces (710 milliliters) of cow's milk, goat's milk or soy milk a day
Children who have certain health conditions, such as chronic infections or restricted diets
Children ages 1 to 5 who have been exposed to lead
Adolescent girls also are at higher risk of iron deficiency because their bodies lose iron during menstruation.
Symptoms of iron deficiency anaemia
The signs and symptoms of iron deficiency anaemia in children may include:
Pale skin
Fatigue or weakness
Slow cognitive and social development
Inflammation of the tongue
Difficulty maintaining body temperature
Increased likelihood of infections
Unusual cravings for non-nutritive substances, such as ice, dirt or pure starch
Prevent iron deficiency in children
Take steps to prevent iron deficiency in your child by paying attention to his or her diet. For example:
Breast-feed or use iron-fortified formula. Breast-feeding until your child is age 1 is recommended. If you don't breast-feed, use iron-fortified infant formula.
Encourage a balanced diet. When you begin serving your baby solids, typically between ages 4 months and 6 months, feed him or her foods with added iron, such as iron-fortified baby cereal. For older children, good sources of iron include red meat, chicken, fish, beans and dark green leafy vegetables. Between ages 1 and 5, don't allow your child to drink more than 24 ounces (710 milliliters) of milk a day.
Enhance absorption. Vitamin C helps promote the absorption of dietary iron. You can help your child absorb iron by offering foods rich in vitamin C, such as melon, strawberries, kiwi, broccoli, tomatoes and potatoes.
Consider iron supplements. If your baby was born prematurely or with a low birth weight or you're breast-feeding a baby older than 4 months and he or she isn't eating two or more servings a day of iron-rich foods, talk to your child's doctor about oral iron supplements.
Make sure that you watch out for the tell tale signs of iron deficiency and take the necessary precautions to avoid the same.
3
people found this helpful
An infant is usually called a bundle of joy and with good reason. There are simple and carefree, and bring a smile to your face with their antics. However, the mood and health of an infant can be tarnished due to an issue which is known as galactosemia.

What is Galactosemia?
When a baby has galactosemia, he or she will have a problem when it comes to digesting galactose, which is something that is present not only in milk but in all milk products. Galactose is a sort of sugar, just like fructose and glucose is. As a matter of fact, lactose, which is what milk has, is, in fact, a combination of glucose and galactose. Also, when lactose is processed, it is broken down by the human body into its constituents.

The condition is something that is passed down through the genes of the parents of the baby. The condition would occur if the gene which causes a tendency for a baby to have galactosemia is present not only in one parent but both of them. A baby who has the condition will be lacking an enzyme which is known as the GALT enzyme. The enzyme could also not be functioning as it should be under normal circumstances.

When it comes to the problem, it is very important, to say the least, to detect it sooner rather than later as if there is a build-up of unprocessed galactose which is allowed to occur, it can affect the baby adversely and in some cases, it can also be threatening to the life of the baby!

How does it affect a baby?
The problems which can erupt due to galactosemia include issues which affect organs such as the brain, eyes, liver and kidneys. It is interesting to take note of the fact that these are all organs which either have something to do either processing the blood or are heavily dependent on it. While a baby is not in the position in which he or she can communicate the issues that are being faced, when keeping an eye out for galactosemia, the signs which are displayed include an irritability of the baby as well as lacking consumption of the milk of the mother.

Even though galactosemia may not be the case, a doctor should be consulted as the exacerbated issue can include seizures and jaundice. It is to be kept in mind that galactose is something that can be found not only in the milk of the cow but also human milk as well as the milk of other animals such as goats.
3500
people found this helpful
Influenza is more commonly known as the flu. It is an infection that affects the respiratory system and is caused by the influenza virus. This injection is recommended for kids who are under the age of 6 months. It ensures that the baby is safeguarded from the virus during an influenza outbreak. Since the nature of virus changes year on year, the immunity doesn't last for more than 1 year. This vaccination is ideally taken during the month of October and November. The effect of the vaccination typically lasts for 6-8 months.
Ideally, kids who have never had a flu vaccination should take 2 vaccinations within 4 weeks. Kids who have received a shot of flu should undertake this vaccination once in a year. This arrangement is ideal up to 9 years of age. Flu shot is extremely important for a kid due to the following reasons:
It saves a kid from chronic lung and heart disorders such as asthma and cystic fibrosis
Kids suffering from immune deficiency, cancer, and HIV should take this vaccination to avoid further complication of the existing disease
Kids suffering from diabetes, kidney diseases, and metabolic disorders should go for this vaccination without a second thought
Kids suffering from a neurological disorder, haemoglobin deficiency, and anaemia should take this vaccination to refrain from the risk of aggravation of the present disease
Pregnant women should ideally take it for the safeguarding the fetus
Flu shot should not be taken be taken if:
1. A baby is under the age of 6 months.
2. The baby has thimerosal allergy.
Is flu shot safe?
The flu shot is considered to be very safe. It does not result in flu. Few side effects include:
a. Soreness of the place where the needle is injected. This doesn't last for more than a couple of day.
b. Body ache and mild fever for the first couple of days after the vaccination is done.
c. There is little to no pain in the place where the injection is injected by the doctor.
What is nasal flu vaccine?
This is an influenza dose that is not injected into the body, but given in the form of nasal spray. Healthy kids above the age of 2 years are fit to get this injection. For those kids who have a history of chronic illness should check with their doctor to go ahead with nasal spray. Each dose is given in each nostril. Like the influenza vaccine, nasal flu vaccine should be undertaken once for those who have already taken this dose once. Kids who have not undergone this vaccination are eligible for 2 dosages each 4 weeks apart from each other.
3863
people found this helpful
Weakness of the muscles due to a genetically inherited condition is known as muscular dystrophy. This condition prevents the body from producing the required protein that can help in building muscles. This protein is also responsible for making the muscles strong and stable. This is most commonly seen in children who may seem clumsy as they begin to grow up and indulge in varied kinds of movements. Let us learn more about this condition and the ways in which it may be treated.
Symptoms: In order to better understand the ways of treating this condition, it is important to take stock of the varied signs and symptoms that are associated with the same. The main symptom of this condition includes difficulty in walking as well as constant slips and falls that may be endured by the child. Also, the children suffering from this condition will have trouble in lifting the leg and foot in a normal way.
Other Complications: This condition can also affect the heart and lungs by making the muscles in these regions weak. Also, this condition can lead to a number of serious breathing problems that will need immediate medical intervention so that it does not become fatal. It may also lead to accelerated heart beats and affect the hands and feet of the patient in an adverse manner. This condition can be found in different types, each of which will affect the patient in a different manner.
Physical and Occupational Therapy: One of the most effective ways of dealing with condition in the long run is to indulge in physical and occupational therapy. With the help of a physiotherapist and other specialists, the patient will be taught to move in a more deliberate and normal manner without falling too often. Also, the patient will be eventually trained to go about life and various functions with certain kinds of movements that will be limited to the issues that the patient may be facing. Bracing will also be required so as to help the child cope better in the physical sense.
Prednisone: This medicine may be prescribed by the Pediatrician to ensure that the progression of the heart issues may be slowed down. This will ensure that the heart may function in a more normal manner despite the muscle issues that it may be facing. The doctor will usually recommend that the medicine should be started when the child is around five or six years old.
Spinal Fusion: This surgery can lessen the pain and reduce the severity of the symptoms, which can lead to better chances of moving in a normal manner. This will also give the child better posture so that the child may breathe normally.
3364
people found this helpful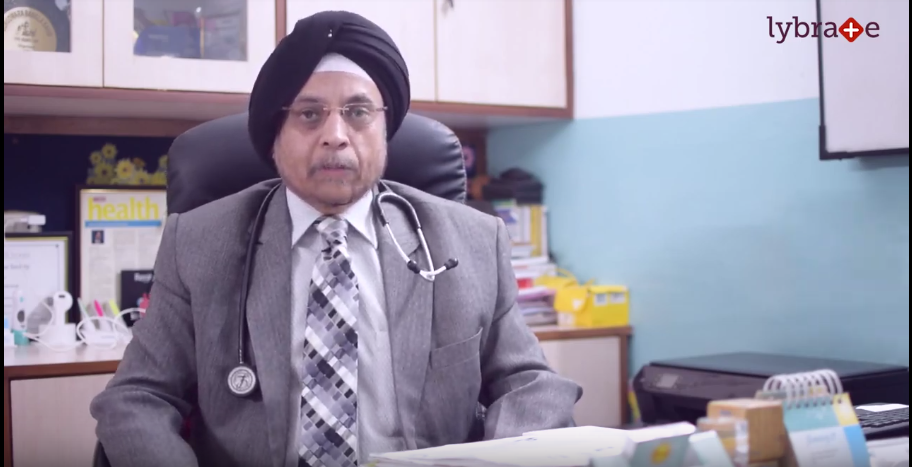 According to most experts, depression and diabetes have been intricately connected in a vicious cycle. While the prolonged and sustaining nature of diabetes directly makes one vulnerable to the bouts of depression, doctors tend to locate traces of depression in the family history of an individual at least diagnose the roots of diabetes.
3438
people found this helpful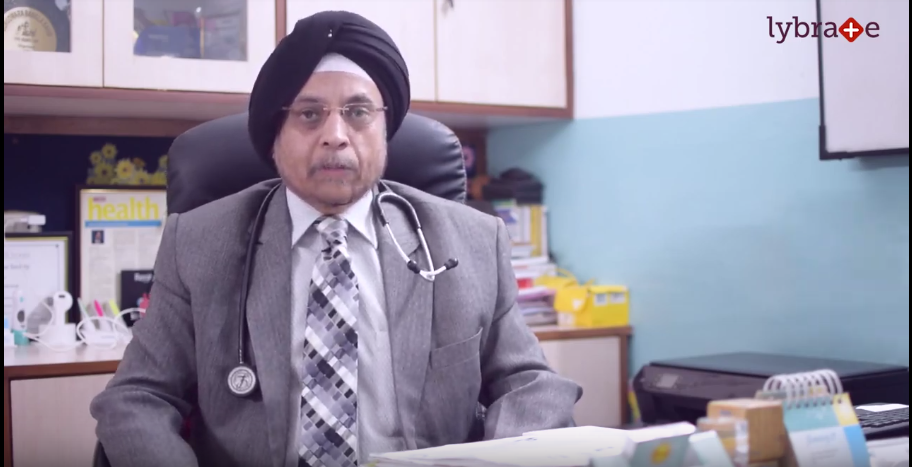 The thyroid gland, in the lower front of the neck, releases hormones in the bloodstream that affect almost every part of your body, from your brain and heart to your skin and muscles. It also controls metabolism which is the process of changing the food you eat into energy. When the thyroid gland does not produce enough thyroid hormone, it is called hypothyroidism.
3563
people found this helpful
View All Feed