Videos (1)
Personal Statement
I believe in health care that is based on a personal commitment to meet patient needs with compassion and care.
...more
I believe in health care that is based on a personal commitment to meet patient needs with compassion and care.
More about Dr. Daljeet Singh Gambhir
Prof. D S Gambhir is one of the icons in the field of Clinical as well as Interventional Cardiology in India. He is a graduate and postgraduate (MD) from Maulana Azad Medical College, University of Delhi. After obtaining his doctorate degree (DM), he joined the Department of Cardiology, G B Pant Hospital, New Delhi as Asst. Professor in 1985 and rose to the position of Professor within a few years at the young age of 44. Presently, he is working as the Group Director of Cardiology, Kailash Group of Hospitals, New Delhi & Noida, and Director of Cardiology, Kailash Hospital & Heart Institute, Noida. Prof. Gambhir is one of the pioneers in the field of Interventional Cardiology in India and has performed more than 12,000 coronary interventions. He has many "Firsts" to his credit in the country, including coronary interventions by stent implantation, atherectomies and rotablation for removal of obstruction from the arteries, angioplasty for unprotected left main coronary stenosis and high risk coronary interventions using a percutaneous support device. He has successfully performed innumerable interventions for left-main coronary artery stenosis, thus obviating the need for bypass surgery in hundreds of patients. Over the past two decades, he has been regularly invited as a Guest Speaker to deliver lectures on his subjects of expertise at several international meetings all over the world. He has participated in over 300 national and international conferences and symposia since 1985, as a speaker, panellist, moderator, demonstrator and presenter. Prof. Gambhir is a dedicated teacher and an intense researcher. He has published over 110 original papers in national and international journals, contributed chapters in various text books besides editing 'Cardiology Update' under the aegis of the Cardiological Society of India in 2002. He served as Hon. Editor of the Indian Heart Journal for six years (1995-2000) and has been a member of the Editorial Board of many indexed international journals published from Asia, US and UK. He has been a Principal Investigator of several multicentric national and international drug and devices trials. Prof. Gambhir has been associated as a member of the Executive Committee and office bearer of the Cardiological Society of India for over three decades, and held the post of President for the year 2003. He was one of the founding members of the Indian College of Cardiology (ICC) and served as its President for the year 2007-08. For his valuable contributions in the field of Cardiology for almost three decades, Prof. Gambhir has been conferred the Honorary Fellowship of several medical societies and associations pertaining to the Cardiology specialisation, in India, Singapore and the USA. He is also the recipient of a host of awards from professional and social organisations
Info
Education
MBBS - University of Delhi - 1973
MD - Medicine - University of Delhi - 1977
DM - Cardiology - University of Delhi - 1981
Languages spoken
English
Hindi
Awards and Recognitions
Padma Shri Award from President of india
Prof. Hari Vaishnava Memorial Oration at the Annual Conference of Delhi State Medical Association
International Punjabi Society
...more
Lifetime Achievement Award, Delhi Medical Association
Andreas Gruntzig Memorial Award for contribution towards growth of Angioplasty in India
Dhirendra Nath Dutta Award by the Indian Medical Association for contribution towards Interventional Cardiology
Merit Certificate for Securing 1st Position in Medicine, University of Delhi
Searle Award from Cardiological Society of India for the Best Paper at the 42nd Annual Conference of CSI, Bombay
Indo-Thai Friendship Association
Bharat Scouts & Guides
Distinguished Physician Award from American Association of Cardiologists of Indian origin
Col. K L Chopra Award for the Best Paper at the Annual Conference of CSI (Delhi)
Several Awards/ Orations/ Honors from various branches of Cardiological Society of India, medical colleges and Indian Medical Association
Professional Memberships
Life Member, Asian-Pacific Society of Cardiology
Member, North American Society of Pacing and Electrophysiology
Chairman, Scientific Committee: 14th Annual Conference of Indian College of Cardiology
Life Member, Indian College of Cardiology
Sub-speciality Council of CSI - Convenor of Coronary Interventions
Chairman, Scientific Committee: 54th Annual Conference of Cardiological Society of India, 2002.
Life Member, Cardiological Society of India
Life Member, Cardiological Society of India - Delhi Branch
Member of Editorial Board, Asian Annals of Thoracic and Cardiovascular Surgery
Member of Editorial Board, Catherization and Cardiovascular Interventions - official Journal of the Society of Cardiovascular Angiography and Intervention
Member of Editorial Board, Heart - an official publication of British Cardiac Society
Honorary Editor, Indian Heart Journal (1995-2000). An official publication of the Cardiology Society of India. Supplement on Interventional Cardiology was distributed at TCT, Washington (1998), with attendance of 7,000 doctors from all over the world.
Location
Book Clinic Appointment with Dr. Daljeet Singh Gambhir

H-33, Shaheed Arjun Sarona Marg, Sector-27

,

Noida
Get Directions

Consult Online
Text Consult
Send multiple messages/attachments. Get first response within 6 hours.
7 days validity
•
₹500 online
Consult Now
Phone Consult
Schedule for your preferred date/time
15 minutes call duration
•
₹500 online
Consult Now
Video Consult
Schedule for your preferred date/time
15 minutes call duration
•
₹500 online
Consult Now
Services
Submit Feedback
Submit a review for Dr. Daljeet Singh Gambhir
Your feedback matters!
Write a Review
Reviews
Hemant Tiwari
Sep 15, 2018
good
Feed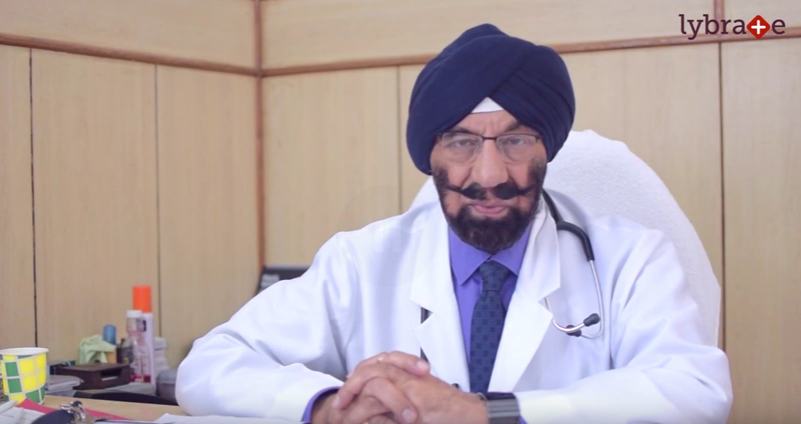 3370
people found this helpful
The heart is a wonderfully designed pump that takes care of proper functioning of the body. There are two separate channels, through which pure and impure blood flows through. Blood flow in these two designated networks is one-sided completely and controlled by valves. There are 2 sets of valves as below:
Aortic and pulmonary valves which controls blood flow from the ventricles to the aorta and to the lungs respectively
The mitral and tricuspid valves control blood flow from the atria (upper chambers) to the ventricles (lower chambers).
These valves are meant to be elastic and fibrous and open and close freely to allow for blood flow. Due to various reasons, they can become stenosed (hard and narrow) and depending on which valve is affected, complications arise accordingly.
The aortic valve is extremely important in that its proper functioning ensures that pure, oxygenated blood reaches various parts of the body. Due to various reasons, this valve may not open and/or close properly. Some causes include calcium deposits, advanced age, rheumatic fever, endocarditis, etc. With age or deposits, the valve opening can become narrow and reduce the amount of blood flowing into the aorta. The following symptoms and complications arise out of this.
The heart needs to put extra pressure to pump out blood into the aorta
The left ventricle therefore grows thicker
The symptoms will take a long time to manifest, as the heart will work on alternate measures, but after a certain point, symptoms will show up including chest pain, fatigue with minimal exertion, shortness of breath, and racing heartbeats.
As the heart has its own compensating mechanisms, symptoms show up when the condition is much serious. Therefore, onset of these symptoms requires immediate medical attention.
Diagnosis: This could be diagnosed with routine medical exam when the heart is being checked or it could only be diagnosed when the symptoms are seen as above. Treatment is easier in the earlier case, and requires more rigorous attention.
Management: If the stenosis is mild and was detected on routine exam, then it needs to be monitored periodically. Surgery is usually not done, unless it is very severe. However, preventive measures can be taken including
Avoiding over-exertion
Heart-healthy diet can be taken to prevent further damage
Reduce sodium intake
If the stenosis is severe, then surgery is the only definitive treatment measure. Valve surgery can be either a
Balloon valvuloplasty – the valve opening is enlarged
Replacement – valve replacement is usually done as an open heart surgery.
Though aortic stenosis is a serious condition, it is also rare and can be managed by adopting an overall healthy lifestyle.

3328
people found this helpful
Heart attacks often show some visible signs for concern. While many may not face the chest-clutching moment, there are other symptoms that are hard to miss. In fact, some heart attack symptoms are not even related to the chest. People suffering from cholesterol, diabetes, high blood pressure or above the age of 60 should especially be more careful about these symptoms. Here is a list of few alarming signs and symptoms of a heart attack:
Discomfort in the chest: This is the most visible and common signs of a heart attack. A blocked artery can lead to a heart attack with symptoms such as tightness, pressure and intense pain in the chest. The discomfort typically last for a minute or longer. It must be kept in mind that a heart attack is entirely possible without feeling any pain whatsoever.
Heartburn, nausea, stomach pain and indigestion: Many people reportedly face these symptoms before a heart attack. It is more likely for a woman to face these symptoms compared to a man. These conditions can happen in isolation as well. But a combination of these symptoms to a person suffering from blood pressure, high cholesterol should be taken seriously.
The pain slowly shifts to the arm: This is another classic example of a heart attack. A symptom that starts from the left side of the body and radiates down. Even a constant and dull pain in the arm has resulted in heart attacks for many patients.
Feeling of light-headedness: A sudden feeling of lightheadedness along with an acute chest pain is a very good sign of a heart attack. This symptom necessarily indicates that the blood pressure of the person has suddenly decreased and the heart is not able to pump enough blood.
Jaw or throat pain: Jaw or throat pain by itself is nowhere related to the heart. Going by common beliefs, it can arise from sinus, muscular issue or simply a cold. Medical science states otherwise. If an ongoing chest pain spreads towards jaw or throat, it can well be an ensuing heart attack. Seeking immediate medical attention is necessary in such cases.
Snoring: Loud snoring that sounds like choking or grasping can be a sign of sleep apnea. This is a condition when an individual stop breathing for few seconds making the heart pump more blood. If the condition persists, a doctor might suggest doing a sleep pattern analysis using a CPAP machine to identify if there is any possible threat of a heart attack.
A persistent cough: A long lasting cough that produces pink mucus can be a very visible sign of a heart failure. This is the condition when the heart can't keep pace with the demands of the body. This should be immediately reported to a doctor.
In case you have a concern or query you can always consult an expert & get answers to your questions!
3096
people found this helpful
Salt or more specifically Sodium plays a crucial role in BP management. Too high salt/Sodium ingestion can cause high BP while too low salt/sodium levels can cause low BP. So it is important to maintain an optimum salt intake. Studies have shown that a reduction in the amount of sodium consumed through the diet leads to a noticeable decrease of blood pressure and therefore, it is important to keep salt intake as low as possible. Salt intake is not same as Sodium intake. Salt is Sodium Chloride and is just one of the forms in which human beings consume Sodium. Here are some tips--
Recommended Salt/ Sodium intake - Adults should consume <5gms of salt in a day (appx 1 teaspoon salt)/ Or <2.3 gms of sodium daily. Ideal Sodium intake should be <1.5 gms daily.
To decrease salt/sodium, AVOID processed foods like Chips, nachos, popcorns, namkeens like bhujiya, salted peanuts etc, pickles, papads, chutneys, sauces like tomato and soya sauce, ready-to-eat meals, junk and fried food like burgers, french fries, cured hams or bacon or salami, packed salty drinks like juices or buttermilk, hot chocolate etc.
Avoid adding salt from over the top in your salads, soups, curds and vegetables.
DO NOT Absolutely remove salt from your diet. Hence, Salt used while cooking the food at home is fine, but once the food is cooked do not add extra salt/chaat masala in the cooked food.
Teach healthy eating habits to your children by encouraging them to eat fruits, vegetables, drinking fresh food and home cooked meals rather than junk food.
If you are heart failure patient or kidney disease patient discuss with your Cardiologist or Nephrologist about the optimum recommended salt intake specified for you.
It is difficult to get used to low salt in terms of taste when you are used to salty taste, but it is possible. But the health benefits of controlling salt in diet can play a major role in BP reduction thus preventing the need for medicines, hence it can be worthwhile to get used to low salt taste.
In case you have a concern or query you can always consult an expert & get answers to your questions!
3023
people found this helpful
Atrial fibrillation is a condition that results in rapid heartbeat leading to heart failure, stroke, and other cardiac complications. In this condition, the upper valves of the heart beat irregularly. Some of the common symptoms of this condition include weakness, heart palpitations and shortness of breath. There could be several episodes of Atrial fibrillation. Although it is not life threatening, there could be serious complications owing to the nature of the condition. Atrial fibrillation can also lead to a condition known as the ischemia.
What are the different types of Atrial fibrillation?
Occasional- This condition is also known as paroxysmal fibrillation. Here the symptoms come and go. For few patients, the symptoms might stay for a few minutes, for others, it can stay up to hours before everything becomes normal again.
Persistent- The beat of the heart does not go back to normal. Medication along with electric shocks might be required to amend the condition.
Long-standing persistent- This is the kind of Atrial fibrillation that can last up to 12 months at stretch.
Permanent- This is the type where the erratic rhythm of the heartbeat can't be restored. Long term medication is required to fix the condition.
What are the possible causes of Atrial fibrillation?
Some of the possible causes of Atrial fibrillation include Coronary artery disease, sleep apnea, viral infection, lung diseases, exposure to tobacco, caffeine, etc, metabolic imbalance, hyperactive thyroid gland, viral infections, congenital heart defects, stress due to illness, pneumonia and surgery, history of heart surgeries etc.
What are the risk factors for Atrial fibrillation?
Here are some of the common risk factors for this condition:
Age plays a critical role in any cardiac related disorder. The older a person is, the greater are the chances of Atrial fibrillation
High blood pressure along with unhealthy lifestyle can increase the risk of Atrial fibrillation
People with a history of obesity can get this disease
Chronic conditions such as kidney disease, metabolic syndrome, thyroid problems can lead to Atrial fibrillation
People with an existing heart condition such as heart problem, heart palpitation, valve failure, coronary artery disease etc have an increased risk of suffering from Atrial fibrillation.
How is Atrial fibrillation diagnosed?
A doctor might use one of the many tests or diagnostic technique that are available to diagnose this condition:
ECG- This is first but an important test to fathom whether there are any irregularities in the heart beat. The sensor presents in the ECG machine throws heart bit diagram in the form of graphs.
Echocardiogram- This is a technique wherein sound waves are passed through the heart and an image is taken to understand about any possible irregularities. This is a fine test that can readily detect underlying and structural heart diseases.
Blood tests- Blood tests can help to identify any thyroid irregularity or other condition that might lead to Atrial fibrillation.
In case you have a concern or query you can always consult an expert & get answers to your questions!
2987
people found this helpful