About
We like to think that we are an extraordinary practice that is all about you - your potential, your comfort, your health, and your individuality. You are important to us and we strive to ...
...more
We like to think that we are an extraordinary practice that is all about you - your potential, your comfort, your health, and your individuality. You are important to us and we strive to help you in every and any way that we can.
More about Dr Zohra Jabin
Dr Zohra Jabin is known for housing experienced Acupressurists. Dr. Zohra Jabin, a well-reputed Acupressurist, practices in Noida. Visit this medical health centre for Acupressurists recommended by 42 patients.
Timings
Location
Dental Wellness Centre, A-345, Sector-47
Sector-4
Noida,
Uttar Pradesh
-
201301

Get Directions
Services
Submit Feedback
Submit a review for Dr Zohra Jabin
Your feedback matters!
Write a Review
Feed
Nothing posted by this doctor yet. Here are some posts by similar doctors.
Don't worry take homoeopathic medicine for best results 1) natrum mur30 2) saundarya homeopathic cream see the results and contact me for follow up.
1
person found this helpful
What is your age. U need to control your blood sugar. Also you need to do x-ray of affected shoulder joint. Do this if you are experiencing shoulder pain, try these exercises to help relieve your pain 1. Arm-across-chest stretch – hold your right hand out in front of you, keeping it near your waist. Reach your left hand behind your elbow, pulling your right arm to the left and across your chest. If you feel pain in your shoulder, lower your arm until the pain subsides. The goal is to be able to pull your right arm across your chest without feeling any pain. Hold for 30-60 seconds then relax and repeat with your left arm. Repeat 3-5 times. 2. Neck release – sit up straight then slowly bring your chin toward your chest until you feel the stretch in the back of your neck. Try leaning your head to the left to stretch your right shoulder or leaning your head to the right to stretch your left shoulder. Hold the stretches up to one minute in each direction, breathing deeply as you concentrate on relaxing. Repeat 3-5 times. To progress the stretch, elevate your arm as you pull it across your chest until it is the height of your shoulder. 3. Chest expansion – put an exercise band, rope, strap, or even a tie behind your back and grasp it with both hands. While holding the strap, draw your shoulder blades toward each other and gently lift your chin toward the ceiling. Breathe deeply for 10 to 15 seconds and release. Repeat 3-5 times. To progress the stretch, move your hands closer together on the strap. 4. Seated twist – sit straight up in a chair with your knees together. Twist your torso to the right, placing your left hand on the outside of your right thigh. Relax your shoulders as you look towards your right, gentling pushing on your right thigh. Breathe deeply for 10 to 15 seconds and release. Repeat with your left side. Repeat both sides 3-5 times. 5. The 90, 90 shoulder stretch – stand in a doorway, holding your arms up so your elbow is at a 90 degree angle and your arm forms a 90 degree angle to your body at the shoulder. Place each hand on one of the sides of the door frame, placing one foot forward as you stand up straight aligning your neck with your spine. Lean forward as you brace yourself against the door frame. Hold the stretch for 20-30 seconds. Repeat 2-3 times.
1
person found this helpful
MD - Acupuncture, Diploma In Accupuncture, Advanced Diploma In Accupuncture
What is Adhesive Capsulitis?
Adhesive capsulitis is a very specific term for a condition that involves the spontaneous, gradual onset of shoulder stiffness and pain caused by tightening of the joint capsule.
Symptoms of Adhesive Capsulitis-
Restricted motion of the shoulder
Dull or aching pain in the outer shoulder area
The pain occurs in the upper arm
Causes of Adhesive Capsulitis-
autoimmune reaction
Poor posture
Parkinson's disease
Cardiac disease or surgery
Hypothyroidism
Risk factors of Adhesive Capsulitis-
Affects people between 40 and 60 years old
More common in women
Hormonal and genetic conditions
Complications of Adhesive Capsulitis-
Increased stiffness
Loss of bone
Diagnosis of Adhesive Capsulitis
The diagnosis includes a doctor's examination and is based on the symptoms the patient. In some cases, magnetic resonance imaging (MRI) or X-rays can help to rule out other potential causes of the pain and stiffness in the shoulder.
Treatment of Adhesive Capsulitis-
Acupuncture & Acupressure Treatment of Adhesive Capsulitis-
Acupuncture involves inserting extremely fine needles in your skin at specific points on your body. Typically, the needles remain in place for 15 to 40 minutes. During that time they may be moved or manipulated. Because the needles are hair thin and flexible and are generally inserted superficially, most acupuncture treatments are relatively painless.
Home remedies to grow beard faster: make your beard grow faster. Not all men find it easy to grow a beard. Coconut oil. Coconut oil massage is one of the ways in which you can increase the growth of facial hair. Amla oil. Lemon and cinnamon. Eucalyptus oil. Clean moisturised skin. Protein and saturated fat. Balanced vitamin intake.
1
person found this helpful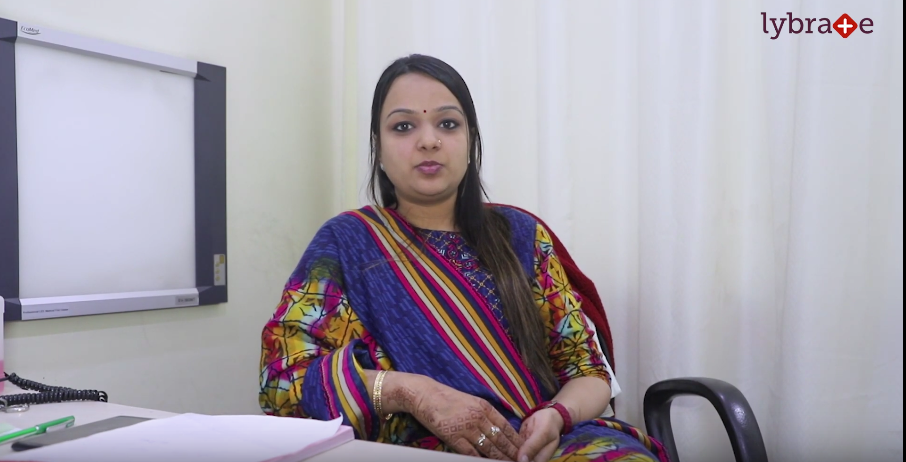 Hair-fall is a normal process, if we consider the hair-growth cycle that lasts for two to six weeks. The usual rate of growth is about one centimeter a month. After two to three months, hair which were in their 'resting phase' shed to allow new hair to grow back. Deviation from this normal cycle leads to abnormal hair-fall which can then become a matter of concern.
1053
people found this helpful
Hi madam, homoeopathy has good treatment for your problem and without side effects or addiction. Please take homoeopathic medicine colocynthis 200 daily in the morning (5 to 6 pills each time) for 3 days. However, your complaint is some what unusual. If you wish, private consultation rs149/ for further comprehensive treatment.
1
person found this helpful

MD - Kayachikitsa, Bachelor of Ayurveda, Medicine and Surgery (BAMS)
The fast pace of modern life and sedentary work lives are affecting the physical health and posture of most people. As a result, persistent issues of back pain and slipped discs have emerged in the public health discourse. Health experts note that age remains a prime factor behind such health conditions; however, smoking and the consumption of alcohol can also aggravate these conditions in most people. In addition, obesity and excess body weight can trigger back pain and slipped disc.
Symptoms of slipped discs:
Slipped discs manifest themselves in shoulder pain and uneasiness in the neck and arms. Patients that suffer from this condition also experience numbness in the upper arm. Back pain remains the primary symptom of this problem and tends to worsen at night. Also, patients may experience muscle weakness at night and a sensation of burning pain in the affected area. Advanced stages of slipped discs make it impossible for patients to walk short distances.
Medical intervention seeks to diagnose the symptoms and relieve the discomfort caused by slipped discs. Doctors also recommend methods to prevent recurrence. Conventional allopathic treatment advocates the use of painkillers or traction. This line of treatment can trigger side effects; in certain cases, treatment may not meet with much success.
The benefits of opting the Ayurvedic way:
Ayurvedic treatments can help patients to avoid surgery. This form of traditional Indian medicine is safe and effective for patients of all age groups. The treatment is 100% natural and therefore, it does not cause any unwanted side effects or discomfort in the body. Ayurveda stresses on holistic healing; the practitioners of Ayurveda often create a detailed treatment plan for all patients that seek their help. However, patients must be advised to take consultations from a trained medical practitioner.
Resort to Ayurveda for a complete cure
Patients can seek Ayurvedic treatments because these offer a tangible alternative for the treatment of prolapsed discs. According to Ayurveda, slipped disc problems may be triggered by the imbalance of the Vata element in the human body. Ayurvedic treatment targets this imbalance, and helps restore the basic function and strength of the healthy human body. Ayurvedic treatment also targets weaknesses in the lower part of the body.
Ayurvedic medications comprise herbal tablets, capsules, decoctions, and oils. These applications remain very effective in providing relief to patients suffering from mild to moderate back pain and the associated symptoms of slipped discs.
Patients suffering from chronic back pain with severe intensity may be required to undertake Ayurvedic therapies like Swedana or Sudation therapy,Kati Vasti,Podikizhi. Podikizhi incorporates dry pottali massage. Pottalis are made with many medicated herbs.Abhyanga therapy can also be applied through the use of medicated oils.
Shodana therapy, like Virechan and Vasti which helps to detoxify the body, is also a recommended course of treatment. These interventions are used to heal the nerves so that the symptoms of a herniated disc and muscular spasms are alleviated.Virechan Karma helps in cleansing the srotas by loosemotions .Vasti chikitsa is in itself a complete therapy for pain.
If the back pain has been a nagging concern for a while now, it is time, you consult an Ayurvedic practitioner, and take the way to complete recovery from the pain.
Hi lybrate-user, homoeopathy has good treatment for your friend sonkar's problem and without side effects or addiction. Please ask her take homoeopathic medicine ruta 200 daily in the morning (5 to 6 pills each time) for 7 days. If you wish, private consultation rs149/ for further comprehensive treatment.
View All Feed
Near By Clinics

View Clinic

View Clinic