About
We will always attempt to answer your questions thoroughly, so that you never have to worry needlessly, and we will explain complicated things clearly and simply.
...more
We will always attempt to answer your questions thoroughly, so that you never have to worry needlessly, and we will explain complicated things clearly and simply.
More about Lakshmi Speech And Hearing
Lakshmi Speech And Hearing is known for housing experienced Audiologists. Ms. Srujana Volam, a well-reputed Audiologist, practices in Nellore. Visit this medical health centre for Audiologists recommended by 54 patients.
Timings
Location
16-4-308, Gandhi Nagar, Pogathota. Next to ACT building
Gandhi Nagar
Nellore,
Andhra Pradesh
-
524001

Get Directions
Photos (2)


Doctor in Lakshmi Speech And Hearing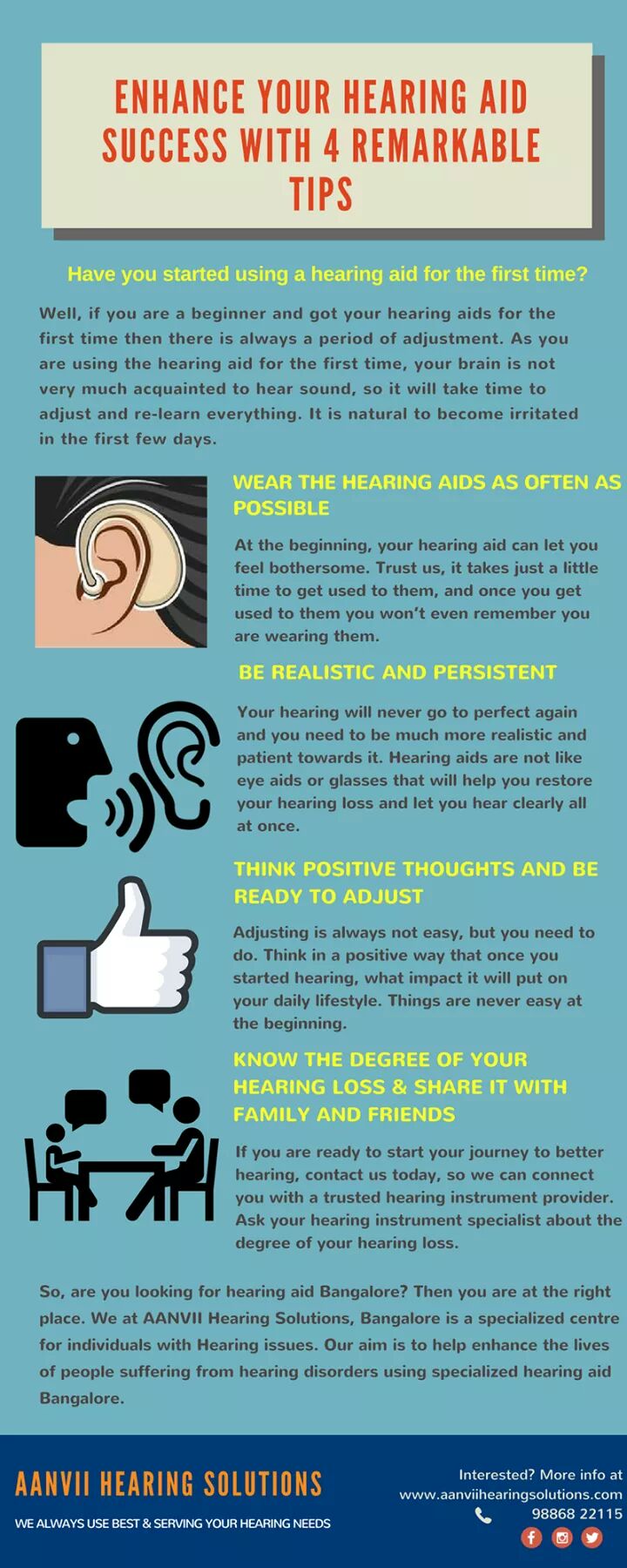 Services
Submit Feedback
Submit a review for Lakshmi Speech And Hearing
Your feedback matters!
Write a Review
Feed
Nothing posted by this doctor yet. Here are some posts by similar doctors.
While most noise is just in the background for us, loud noises, either in small spurts or prolonged exposure, can cause hearing loss. This has been happening more frequently as the levels of noise in an industrialized society go further up.
Noise induced hearing loss explained
Loud noises may damage the sensitive structure of your ear, which process the sound waves into information. They eventually become nonfunctional, resulting in a loss of hearing in that range. If exposure to loud noises continues, then this might extend to the entire range of hearing and may cause total hearing loss.
What may cause noise induced hearing loss?
Some of the scenarios which may cause noise induced hearing loss are as follows:
1. Listening to music on high volume: If you constantly listen to music or watch movies at your home on very loud levels, then it may result in noise induced hearing loss. In fact, listening to music or watching movies with headphones in your ears is one of the leading causes for hearing loss. Headphones have deceptively loud levels and may result in damaged hearing overtime.
2. Noise of household tools: Household tools such as drills, mixers, grinders, mowers, and saws can expose you to loud levels of noise. Even a quick exposure for a few seconds could temporarily damage your hearing.
3. Occupational problems: Occupations such as construction, factory work and military that require the use of power tools on a constant basis can also cause hearing loss. The sound from the resulting friction might damage your hearing very quickly. Explosions and impacts are also causes of hearing loss in the military and law enforcement departments.
Prevention and treatment
Treatment: It is difficult to treat hearing loss as in most cases; it may be permanent, except sudden shocks, when your hearing might come back to normal. The only treatments for hearing loss are hearing aids or cochlear implantswhich can restore hearing partially.
Prevention: Prevention is the best method to avoid hearing loss and in most cases, you should wear ear protection such as mufflers or sound level reduction devices to protect your hearing. Also, practice listening to music, watching TV or movies at lower levels, especially if you are on the headphones.
The bone conduction hearing aid is better than conventional hearing aid. A bone conduction hearing device offers amplification without an ear mould in the ear. Some people also report that they have a more natural sound than conventional hearing aids for the same reason. They do not restore your hearing to normal, but can make managing in everyday situations easier.

BASLP (Bachelor of Audiology Speech Language Pathology), DHLS Audiology
Your hearing is one of the most important function your body carries out and sometimes you realize that you are losing your sense of hearing, when it is too late to get it back. There are two main reasons for this. One of the reason is age and the other is when the inner ear's hair cells break down and do not pick up sound well.
Here are 7 ways to safeguard your hearing:
Try to avoid loud places: It is not advisable to go to places where you have to shout to be heard, such as in a street, a concert or a construction site.
Buy low noise rating equipment: The equipments in your house will make sound that you hear the most. Try to avoid these equipments by buying appliances with a low noise rating.
Wear hearing protection at loud places: However, it is true that it is not always possible to avoid loud noises. This is when you need to get hearing protection. Earplugs and earmuffs are two of the best ways to make sure that even when you are in a loud place, your hearing does not get affected. Earplugs and earmuffs generally reduce sound by 15 to 30 decibels, which may be crucial to make sure that later in your life, you do not lose your hearing.
Avoid smoke: Smoking raises your chance of hearing loss. Second hand smoke does the same thing. Therefore, try to avoid, both smoking and secondhand smoking.
Remove earwax properly: Earwax cannot be removed properly using a cotton swab. Instead, you should use an irrigation kit. Remember this as otherwise; the earwax could muffle your hearing.
Avoid medications which reduce hearing: Certain medications increase hearing loss. Therefore, double check with your doctor to make sure your medicines will not make you lose your hearing.
Get your hearing tested: Finally, get your hearing tested as identifying the problem early on can help stop worsen the situation.
1
person found this helpful

MBBS Bachelor of Medicine and Bachelor of Surgery, MS - ENT
ENT Specialist, Trivandrum
Cochlear implant is a medical device that provides direct electrical stimulation to the hearing nerve in the inner ear. Children and adults with a severe hearing loss may be helped with cochlear implants. A cochlear implant is a prosthetic substitute directly stimulating the cochlea and it does not cure deafness or hearing impairment.
A cochlear implant completely by-passes the normal hearing mechanism and stimulates the auditory nerve directly by means of an internally implanted electrode assembly. The implant consists of an external portion that located behind the ear and an interior portion which is surgically implanted under the skin. An implant has a microphone, a speech processor, a transmitter and an electrode array. The sound from the environment is picked by microphone and transmitter and receiver/stimulator sends them to speech processor to convert them into electric impulses. The speech processor placed with the microphone behind the ear, or it is a small box-like unit worn in a chest pocket. The speech processor digitizes the sound signals and sends them to a transmitter just behind the ear. The electrode array collects the impulses from the stimulator and sends those to different regions of the auditory nerve. The electrodes stimulate the fibers of the auditory nerve, and sound sensations are perceived.
A cochlear implant is very different from a hearing aid. Hearing aids amplify sounds so that they can be detected by damaged ears. Cochlear implants bypass damaged portions of the ear and directly stimulate the auditory nerve. Hearing via a cochlear implant is different from normal hearing and takes time to adjust. However, it enables many people to understand other sounds in the environment, recognize warning signals, , and understand speech in person or over the telephone.
The benefits from a cochlear implant depend on many factors, such as the age of the patient when he or she receives the implant, the hearing loss present pre or post patient developed language skills and finally the motivation of the patient and family support
Once a person is referred for cochlear implant, more testing is done which includes audio logic testing, psychological testing, medical examination, and tests performed by the surgeon. It is done to ensure that the candidate will benefit from a cochlear implant and will have the motivation to participate in the process. Once the decision is made to go ahead, the surgery is done. Sometimes it involves an overnight stay in the clinic, and sometimes it is done on an outpatient basis. Six weeks post-surgery, patient is fitted with the external microphone and speech processor and implant is activated and programmed.
The best candidates are those having severe hearing loss in both ears, limited benefit from hearing aids, medical condition that makes surgery risky. Children can be considered for cochlear implants if they have the similar conditions as adults and in addition have support from their educational institutions to development of auditory skills.
1
person found this helpful
Many of young patients who have hearing loss are not going to use hearing aid instate of they require it because of the age concern
As like today's generation hearing aid is going to be part of your life as like in initial time of wearing spectacles are feels odd as day by day it will be your identity as like same hearing aid are intact the hearing aid will be your lifeline
With the help of hearing aid, your life will be smooth and enjoyable. So go through the hearing aid which is suitable to your audiogram.
1
person found this helpful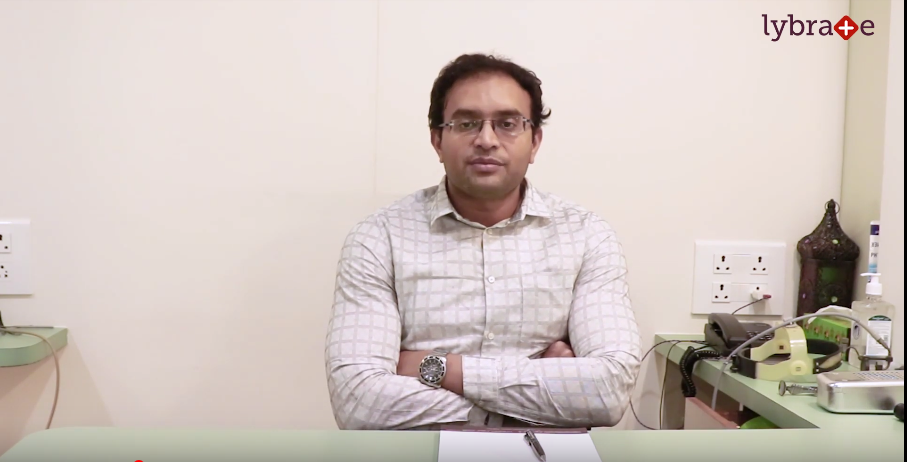 You may find out that your child is suffering from hearing loss when he is born or he may be diagnosed with the condition later in life. Hearing loss in children is commonly caused by otitis media, birth problems and on the account of certain injuries or illnesses.
4384
people found this helpful
View All Feed
Near By Clinics