Personal Statement
My favorite part of being a doctor is the opportunity to directly improve the health and wellbeing of my patients and to develop professional and personal relationships with them.
...more
My favorite part of being a doctor is the opportunity to directly improve the health and wellbeing of my patients and to develop professional and personal relationships with them.
More about Dr. Vinay Mirajkar
Dr. Vinay Mirajkar is a popular Gynaecologist in Panvel, Navi Mumbai. You can consult Dr. Vinay Mirajkar at Mirajkar's Maternity Clinic in Panvel, Navi Mumbai. Save your time and book an appointment online with Dr. Vinay Mirajkar on Lybrate.com.

Lybrate.com has a nexus of the most experienced Gynaecologists in India. You will find Gynaecologists with more than 31 years of experience on Lybrate.com. Find the best Gynaecologists online in Navi Mumbai. View the profile of medical specialists and their reviews from other patients to make an informed decision.
Info
Languages spoken
English
Hindi
Location
Book Clinic Appointment with Dr. Vinay Mirajkar
Sneha Apartment, Near Thane Naka, Near Royal Cosmo Swimming Pool, Panvel, Navi Mumbai

,

Navi Mumbai
Get Directions
Services
Submit Feedback
Submit a review for Dr. Vinay Mirajkar
Your feedback matters!
Write a Review
Feed
Nothing posted by this doctor yet. Here are some posts by similar doctors.
Shared 1 year ago • Featured Tip

M.Sc. in Dietetics and Food Service Management , Post Graduate Diploma In Computer Application, P.G.Diploma in Clinical Nutrition & Dietetics , B.Sc.Clinical Nutrition & Dietetics
Dietitian/Nutritionist, Mumbai
11 Best foods to eat during chemotherapy:
These healing foods may help minimize chemo side effects.
1. Carrots give chemo a boost
Carrots are a chemotherapy superfood. Certain plant compounds, which are also found in parsley, can make chemo more effective by stopping a mechanism in the body that can sometimes interfere with cancer treatment, according to a recent study by the new zealand institute for plant and food research. Researchers hope these foods "could be used to complement conventional treatments to potentially deliver better results for patients.

2. Gravy combats dry mouth
If your dry mouth—a common side effect of chemo—makes swallowing difficult, try moistening your food by covering it with sauces, gravies, or even low fat milk. Liquefying foods in a blender will also help your meal go down a little easier.

3. Rice and bananas for diarrhea

Bland foods like rice, bananas, cooked apples, and dry toast will help bind your stool if you have diarrhea from chemotherapy. Avoid fatty foods, raw fruits, and whole grain products, which can make diarrhea worse. You can also try these home remedies for diarrhea.

4. Whole grains battle constipation

On the other hand, if you are constipated, drinking plenty of fluids and eating foods high in insoluble fiber, such as whole grain breads or cereals, dried fruits, and dried beans or peas, will aid your digestive system. The national cancer institute (nci) recommends drinking eight to 12 cups of liquid a day for those undergoing cancer treatment. Here are other sneaky ways you might be making yourself dehydrated.
5. Small meals help with appetite loss

Loss of appetite is a common side effect of chemotherapy, but instead of forcing yourself to eat three big meals, eat five or six smaller meals throughout the day to stay properly nourished and energized. Adding protein supplements and higher-calorie foods to your diet will help you sustain a healthy weight. However, always consult your doctor to personalize your diet according to your condition, diagnosis, and needs.

Chemo often leaves you with a queasy stomach, but ginger candy and lemon drops work like a charm. Suck on them before eating, or sip on some flat ginger ale or cola during your meal. This will help ease your dizziness and settle your stomach. These are more natural remedies for an upset stomach.

7. Custard for mouth sores

Mouth sores can make it painful to eat even the softest of foods. If treatment has left your mouth in pain, try pureed foods that are easy to swallow, such as custards, rice, eggs, porridge, and soups. The blander the better, since salt or spices can make sores even more painful. Avoid sharp or crunchy foods like crackers, chips, and raw vegetables, as well as spicy foods like hot sauces, curry dishes, salsa, and chili peppers, which also irritate sores.
8. Orange juice prevents dry mouth

Ward off dry mouth before it takes hold by filling your diet with plenty of sweet and tart foods. According to the nci, drinking liquids like lemonade and orange juice will help you produce more saliva because their tartness stimulates your saliva glands. However, do not eat or drink these foods if your treatment has left you with a sore mouth or throat, as they will make your symptoms worse. These are other fruit juices that are healthier than you thought.
9. Onion and garlic boost your immune system
Grilled, cooked, or raw, onions and garlic are highly recommended as cancer fighters, as their high levels of antioxidants have been shown to stimulate the immune system's natural defenses against cancer. In fact, cornell researchers found that strong-flavored onions could even inhibit the growth of some cancer cells. Here are more foods with cancer-fighting abilities.
10. Lean protein maintains energy and muscle
The nci recommends eating more protein when undergoing chemotherapy to give you energy and keep your muscles strong when treatment is draining. Opt for lean proteins like eggs, fish, tofu, and chicken. Many people with cancer find that red meat takes on an unpleasant metallic taste.
11. Selenium-rich foods fight cancer
Brazil nuts, seafood, oats, and brown rice are all great sources of selenium, a cancer-fighting mineral. A study published in the journal of biological chemistry found that selenium compounds boost the immune system, allowing it to fight certain cancers like leukemia and melanoma. However, avoid eating shellfish and raw fish.

4
people found this helpful
Asked for female, 42 years old from Hyderabad

MBBS, Diploma In Ultrasound, Fellowship in Reproductive Medicine
IVF Specialist, Bangalore
The endometrium thickness of 17 mm itself suggests there is some problem. You need to undergo hysteroscopy removal of polyp and we need to assess the nature of endometrium. How many days over you have started novelon. I would ask you to reassess your endometrial thickness.. If thyroid levels are normal why undergo thyroidectomy. Why do not you ask him the reason. Pco, obesity ,are high risk for endometrial problem. I wud suggest reassess it by biopsy.
1
person found this helpful
Shared 8 months ago • Featured Tip

Bachelor of Ayurveda, Medicine and Surgery (BAMS)
Ayurveda, Lakhimpur Kheri
नारियल का इस्तेमाल कई रूप में किया जाता है. कच्चे नारियल का पानी पीते हैं, फिर हम इसकी मलाई भी खाते हैं और इसके तेल का भी इस्तेमाल करते हैं. नारियल का तेल स्वास्थ्यवर्धक गुणों से भरपूर है. ये न सिर्फ त्वचा की देखभाल एवं बालों की देखभाल करता है बल्कि साथ में पाचन में सुधार और प्रतिरक्षा प्रणाली को मजबूत करने का का भी काम करता है. आइए आपको नारियल तेल के फायदों से परिचित कराते हैं.
1. खिंचाव के निशान हटाने में
नारियल तेल में मॉइस्चराइजिंग और एंटीऑक्सीडेंट गुणों की मौजूदगी के कारण ये खिंचाव के निशानों को कम करता है. इसके अलावा नारियल का तेल सोरायसिस, जिल्द की सूजन, एक्जिमा और अन्य त्वचा संक्रमण सहित विभिन्न त्वचा की समस्याओं के इलाज में सहायक है.
2. प्रतिरक्षा प्रणाली की मजबूती में
नारियल तेल में स्वस्थ वसा की मौजूदगी होती है. इसके साथ ही ये रोगाणुरोधी, विषाणुरोधी एवं जीवाणुरोधी इत्यादि गुणों से भी युक्त है. इसके ये गुण हमारे शरीर के प्रतिरोधक क्षमता को भी मजबूत बनाते हैं. इससे आप दाद, इन्फ्लूएंजा, कैंडिडा और यहां तक कि एचआईवी जैसी बीमारियों के जोखिम को कम कर सकते हैं.
3. पाचन तंत्र के लिए
नारियल तेल के कई फ़ायदों में से एक ये भी है कि इससे हमारी पाचन प्रक्रिया दुरुस्त होती है. इसके साथ ही ये कई और समस्याओं जैसे कि बवासीर, चिड़चिड़ा आंत्र सिंड्रोम, कब्ज़ एवं अपच जैसी बीमारियों के खतरे को भी कम करने में मददगार है. नारियल का तेल पचने और अवशोषित होने में आसान है. इसके अलावा, नारियल तेल विटामिन, खनिज और एमिनो एसिड जैसे पोषक तत्वों के अवशोषण में मदद करता है.
4. बालों के लिए
बालों के लिए तो नारियल का तेल वरदान की तरह है क्योंकि यह बालों को सुंदर, स्वस्थ और चमकदार बनाए रखने में मदद करता है. मध्यम श्रृंखला ट्राइग्लिसराइड्स में समृद्ध होने के नाते, यह तेल आसानी से बालों की गहराई में प्रवेश करता है और बालों के विकास के लिए आवश्यक पोषक तत्वों को पहुँचाता है. नारियल तेल की अनूठी रसायनिक संरचना आपके बालों और सिर को रूसी और जूँ से मुक्त करने में सहायक है.
5. वज़न घटाने के लिए
नारियल के तेल में मध्यम श्रृंखला फैटी एसिड, सीधे कोशिकाओं में अवशोषित होते हैं. जिससे वसा शरीर में जमा न होकर ऊर्जा के रूप में जला दिया जाता है. इसके अलावा, इस खाद्य तेल को पचाना आसान है और यह शरीर की चयापचय दर को बढ़ाने में मदद करता है.
6. खामिर संक्रमण में उपयोग
नारियल के तेल का खमीर संक्रमण यानि कैंडिडा को रोकने और उसके उपचार में विशेष लाभ है. प्रभावित त्वचा पर शुद्ध नारियल तेल लगाने से कैंडिडा की वजह से हो रही सूजन से आपको आराम मिलता है. इसके अलावा, नारियल तेल की उच्च नमी बनाए रखने की क्षमता त्वचा को छिलने से रोकती है.
7. कोलेस्ट्रॉल कम करने में
इसमें संतृप्त वसा की अच्छी-खासी मात्रा पाई जाती है. इसलिए यह दिल के लिए फायदेमंद है. नारियल तेल में मौजूद 50% लौरिक एसिड, सक्रिय रूप से हृदय की विभिन्न समस्याओं को रोकने में मदद करता है. नारियल तेल का उपयोग अच्छे कोलेस्ट्रॉल के स्तर को बढ़ा सकता है और खून में खराब कोलेस्ट्रॉल के स्तर को कम कर सकता है.
8. मधुमेह के उपचार में
ये इंसुलिन के स्राव में सुधार के द्वारा रक्त शर्करा को नियंत्रित करता है. मध्यम श्रृंखला फैटी एसिड नारियल के तेल में मौजूद टाइप 2 मधुमेह का खतरा कम कर देते हैं. ये वसा कोशिकाओं में आसानी से अवशोषित होते हैं और जल्दी से ऊर्जा में परिवर्तित होते हैं. इस प्रक्रिया से इंसुलिन के प्रति संवेदनशीलता में सुधार आता है. नारियल का तेल रक्त ग्लूकोज के प्रभावी उपयोग को भी बढ़ावा देता है.
9. अल्ज़ाइमर में लाभ
यदि आप नारियल तेल का नियमित रूप से सेवन करें तो अल्ज़ाइमर और अन्य मस्तिष्क की समस्याओं के जोखिम को कम कर सकते हैं. इसमें पायी मध्यम श्रृंखला ट्राइग्लिसराइड्स कीटोन निकायों में रक्त के स्तर को बढ़ा सकती हैं जो एक वैकल्पिक मस्तिष्क के ईंधन के रूप में काम करती हैं.
10. हड्डियों को मजबूती में
अपने हड्डियों की मजबूती के लिए भी आप नारियल के तेल का इस्तेमाल कर सकते हैं. यह कैल्शियम, मैग्नीशियम, विटामिन डी और अन्य महत्वपूर्ण खनिजों के शरीर में अवशोषण में मदद करता है. कैल्शियम और मैग्नीशियम हड्डियों को मजबूत बनाने के लिए महत्वपूर्ण हैं.
2
people found this helpful
Shared 6 months ago • Featured Tip

Orgasm Myths and Facts - All About La Petite Mort
Le petite mort, the French term for the little death, is a commonly used euphemism for an orgasm. The orgasm purportedly gets this colorful description because at the time of climax, the body reaches a point of no return in which all control is lost and one cannot stop the reaction if they tried - it is often likened to a state of alert unconsciousness. Additionally, there have been reports of some people blacking out just after orgasm - that certainly makes for a memorable sexual experience! Brush up on knowledge of orgasms with these facts and fallacies and learn how to keep the penis healthy for the ultimate sexual experience.
Fact - Orgasms can relieve headaches: Believe it or not, orgasms release the chemical oxytocin, which induces relaxation and can temporarily relieve pain - including headaches. So much for the old not tonight because of a headache excuse!
Myth - Condoms hinder or ruin orgasms: Sorry guys, this holds no water. Neither men - nor women - experience a different quality of orgasm because of condoms. In fact, it may make orgasms come easier because neither person is worried about "pulling out" or accidental pregnancies or infections. So there is no excuse not to protect oneself by wrapping it up during sex!
Fact - Orgasms get better with age: This could be one benefit of ticking off another year on the calendar - especially for women. Not only does one become more aware of what they enjoy sexually as they age; they also gain confidence in their body and sexuality, which often equates to a better sexual experience.
Myth- Most women reach orgasm through intercourse alone: Actually, only about 1/3 of women regularly reach orgasm through penetration alone. The majority of women need penetration with clitoral stimulation to hit the high notes, and a good number can only climax from manual or oral stimulation - no penetration at all.
Fact - Stimulating the "G-spot" is a good way help a woman reach orgasm: While there has long been speculation over the existence of the G-spot, many women don't need a scientist to tell them it feels good. To locate the G-spot, feel the upper wall of the vagina about 2 inches up, the sweet spot will feel slightly rougher in comparison to the smooth area surrounding it.
Myth - If a woman can't achieve orgasm, it means her partner is bad in the bedroom: While a man who is not making a good effort to contribute to the cause may carry some of the blame, part of the responsibility is also on the woman to express what she wants or needs in the bedroom. Additionally, if the woman is unable to relax and be present during the sexual experience, she will have a hard time getting there, no matter what her partner does. That being said, a more attentive lover will likely be more successful with the ladies.
Priming the Penis for Success
To give a man the best chance of hitting the big O, he needs to keep the penis healthy and primed for sex at all times. In order to best do that, he needs to protect it and keep up good hygiene. Nothing shuts down a man's sex life faster than a sexually transmitted infection outbreak, a weird pimple, of a painful bump on the junk. To avoid these unfortunate conditions, a man should use a condom all the time, as it is the best barrier against infection. To avoid penis pimples and other bumps on the junk, a man should wash his penis daily with soap and water and follow his shower up with an application of penis health cream (health professionals recommend Man 1 Man Oil). A cream that is formulated with vitamin A fights bacteria that can cause pimples, bumps and other unpleasant conditions, leaving the skin soft, smooth and attractive.
1
person found this helpful
View All Feed
Near By Doctors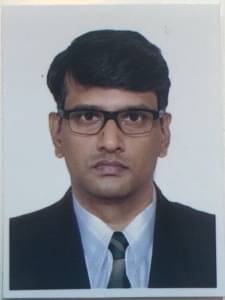 MBBS, DGO, FCPS - Mid & Gynae
Gynaecologist
Book Appointment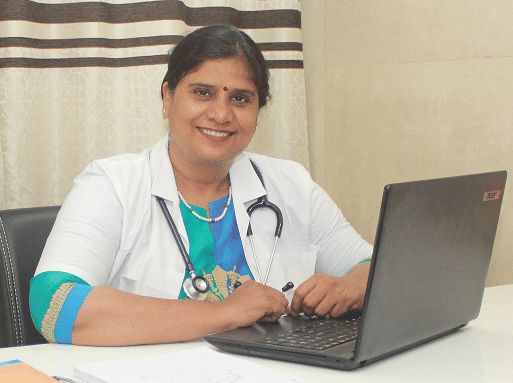 MBBS Bachelor of Medicine and Bachelor of Surgery, DGO
Gynaecologist
Book Appointment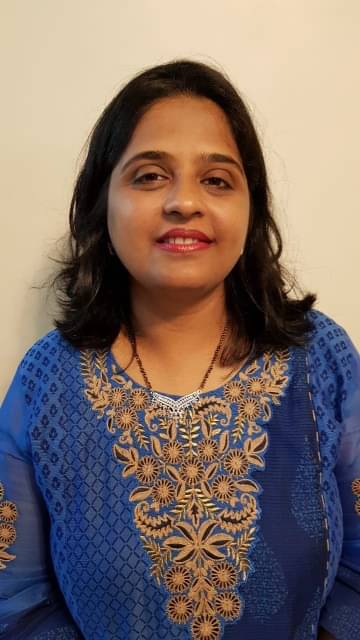 DGO, DLS, MBBS
Gynaecologist
Terna Speciality Hospital & Research Centre,
Book Appointment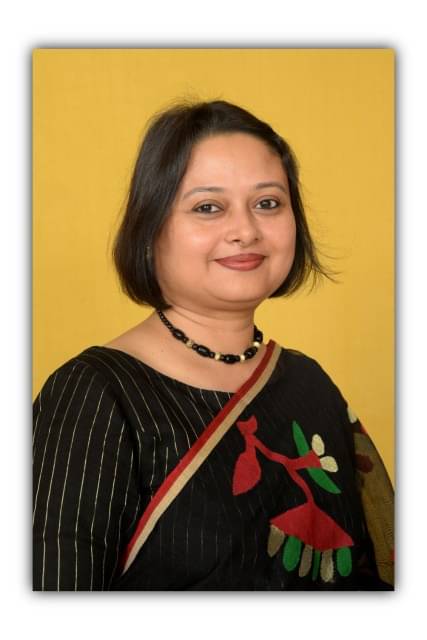 MBBS, MD - Obstetrics & Gynaecology, Diploma in Reproductive Medicine (Germany)
Gynaecologist
Book Appointment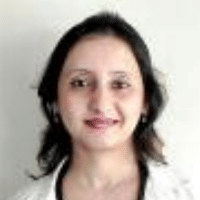 MD - Obstetrics & Gynaecology, MBBS, Diploma in Family Planning
Gynaecologist
Book Appointment