Personal Statement
I want all my patients to be informed and knowledgeable about their health care, from treatment plans and services, to insurance coverage.
...more
I want all my patients to be informed and knowledgeable about their health care, from treatment plans and services, to insurance coverage.
More about Dr. Vijay A. Khandagale
Dr. Vijay A. Khandagale is a trusted Homeopath in Kamothe, Navi Mumbai. He is currently practising at Dr. Vijay A. Khandagale in Kamothe, Navi Mumbai. Save your time and book an appointment online with Dr. Vijay A. Khandagale on Lybrate.com.

Lybrate.com has a nexus of the most experienced Homeopaths in India. You will find Homeopaths with more than 26 years of experience on Lybrate.com. Find the best Homeopaths online in Navi Mumbai. View the profile of medical specialists and their reviews from other patients to make an informed decision.
Info
Languages spoken
English
Hindi
Professional Memberships
Central Council of Homeopathy
Location
Book Clinic Appointment with Dr. Vijay A. Khandagale
Riddi Siddhi Apt. Shop No. 1, Sector 35. Landmark : Near Mahalaxmi Mall, Navi Mumbai

,

Navi Mumbai
Get Directions
Submit Feedback
Submit a review for Dr. Vijay A. Khandagale
Your feedback matters!
Write a Review
Feed
Nothing posted by this doctor yet. Here are some posts by similar doctors.
C.S.C, D.C.H, M.B.B.S
General Physician, Alappuzha
If you feel excessive sleep or tiredness/ head spinning or vertigo like feeling you have to make sure you have no anaemia or hypothyroidism by doing a blood CBC & TSH and inform me directly 10 Study Tips to Improve Your Learning Study Tip 1: Underlining Underlining is one of the simplest and best known study tips. It's easy to highlight the most significant parts of what you're reading. One key sentence per paragraph and a few important phrases here and there. You can only retain a certain amount so it's best to retain the most important information. Study Tip 2: Make your own note and taking notes is one of the most widespread study skills out there. Essentially the aim of note-taking is to summarise lectures or articles in your own words so you can easily remember the ideas. Study Tip 3: Mind mapping A good Mind map can save you many hours of study and further consolidate your knowledge for your exams. Mind Maps are an extremely versatile tools. They can be used for brainstorming, outlining essays or study topics and for general exam preparation, ExamTime offers the ability to create Mind Maps quickly and easily which makes them the ideal tool when it comes to exams. Study Tip 4: Flash cards:- Using these are a particularly effective method of learning when trying to assimilate different facts, dates, formulas or vocabulary. Subjects such as History, Physics, Maths, Chemistry, Geography or any language are made much easier if you incorporate Flashcards in to your study. Study Tip 5: Case Studies Sometimes it can be difficult to grasp the implications of some theories. This is where studying case studies can be a big help. Case studies can help you visualise a theory and place it in a more familiar and realistic context. This is especially useful in business or law subjects. Study Tip 6: Quizzes are an excellent way to review study notes in the weeks and days before an exam. Quizzes can show where your strengths and weaknesses are, so it allows you to focus your efforts more precisely. Moreover, if you share your Study Quiz with your classmates and test each other as much as possible you can discover even more details and areas you may have overlooked. So before any exam, make sure you create and share a bunch of different Quizzes with your Friends. Study Tip 7: Brainstorming This is another study technique that is ideal for studying with friends and/or classmates. Brainstorming is a great way to expand every possible idea out of any topic. Just get a bunch of friends together and shoot the breeze, there are no wrong answers when brainstorming – just talk and capture the ideas, you can review afterward. Study Tip 8: Mnemonic Rules Mnemonics are especially useful when memorising lists and sets. Mnemonics rules basically work by associating certain concepts with other concepts that are more familiar to us. There are many different ways to make mnemonics and these can be individual to the person. Study Tip 9: ORGANISE your study One of the most effective study skills is also one of the most often overlooked; this is organising your study. Creating a TIME TABLE gives you goals and a time in which to achieve them. Having a study timetable as you study is greatly motivational Study Tip 10: Drawing Many people find it easier to recall images rather than text that is why they are better able to memorise concepts if they associate them with pictures or drawings.
1
person found this helpful
Shared 1 year ago • Featured Tip

INSTITUTE OF ALTERNATIVE MEDICINES
गोंद कतीरा के गुण और स्वास्थ्य लाभ हैं चौकाने वाले!
गोंद कतीरा /gond katira / hog-gum कतीरा पेड़ से निकाला जाने वाला गोंद है। इसका कांटेदार पेड़ भारत में गर्म पथरीले क्षेत्रों में पाया जाता है। इसकी छाल काटने और टहनियों से जो तरल निकलता है वही जम कर सफ़ेद पीला हो जाता है और पेड़ की गोंद कहलाता है।
गोंद कतीरा तासीर में ठंडा है, इसलिए गर्मी में इसका सेवन करें। सर्दी में सेवन उचित नहीं माना जाता। इसके सेवन से शरीर में ताक़त बनी रहती है पेशाब में जलन और पेशाब सम्बंधित बीमारी में यह रामबाण की तरह काम करता है गोंद कतीरा का प्रयोग विभिन्न प्रकार के रोगों को दूर करने के लिए किया जाता है।
गुण:-
गोंद कतीरा शरीर के खून को गाढ़ा करता है, हृदय की कठोरता को दूर करता है और आंतों की खराश को दूर करके बलवान बनाता है। यह शरीर से निकलने वाले खून को रोकता है, सांस रोग को दूर करता, खांसी को नष्ट करता व कफ दूर करता है। यह छाती की खरखराहट और फेफड़ों के जख्मों को खत्म करता है। इसका प्रयोग जहर को उतारने के लिए भी किया जाता है विशेषकर गर्म मिजाज वालों व्यक्ति के जहर को। पेशाब की जलन, मासिकस्राव का कम आना, हाथ-पैरों की जलन, सिर की जलन, खुश्की, अधिक प्यास लगना आदि रोग ठीक होते हैं।
गोंद कतीरा के फायदे –
कमजोरी और थकान दूर करे-
थकान, कमजोरी, गर्मी की वजह से चक्कर आना, उल्टी और माइग्रेन जैसी समस्याओं में भी गोद कतीरा काफी फायदेमंद होता है। नियमित रूप से प्रात: आधा गिलास दूध में कतीरा गोंद कूटकर डालें और मिश्री डालकर सेवन करें। पित्ती ठीक हो जायेगी।
रक्त की समस्या दूर करे-
गोंद कतीरा में भरपूर मात्रा में प्रोटीन और फॉलिक एसिड जैसे पोषक तत्व पाएं जाते है। गोंद कतीरा शरीर के खून को गाढ़ा करता है। 10 से 20 ग्राम गोंद कतीरा रात को पानी में भिगो दें और सुबह उसी पानी में मिश्री मिलाकर शर्बत बनाकर सेवन करें। इससे रक्त प्रदर दूर होता है।
सिर का दर्द-
लगभग 4 ग्राम मेंहदी के फूल और लगभग 3 ग्राम कतीरा को मिट्टी के बर्तन में भिगोकर रख दें और सुबह मिश्री के साथ पीस कर पीएं। इससे सिर दर्द के अलावा जलन और सिर के बालों का झड़ना भी बंद होता है।
कण्ठमाला-
2 भाग कतीरा और 2 भाग नानख्वा को बारीक पीसकर धनिये के पत्तों के रस में मिलाकर प्रतिदिन गले पर लेप करने से कंठमाला (गले की गांठ) में आराम मिलता है।
लगभग 10 से 20 ग्राम कतीरा को पानी में फुला लें और फिर इसे मिश्री मिले शर्बत में मिलाकर सुबह-शाम पीएं। इससे गले के रोगों में पूरा लाभ मिलता है।
गर्मी व जलन से छुट्टी-
अगर आपके हाथ-पैरों में जलन की समस्या हो तो 2 चम्मच कतीरा को रात को सोने से पहले 1 गिलास पानी में भिगों दें। सुबह कतीरा के फूल जाने इसको शक्कर के साथ मिलाकर रोजाना खाने से हाथों और पैरों की जलन दूर हो जाती है। अगर शरीर अधिक गर्म महसूस हो तो कतीरा को पानी में भिगोकर मिश्री मिले शर्बत के साथ घोटकर सुबह-शाम सेवन करें। इससे शरीर की गर्मी दूर होती है। इसके सेवन करने से गर्मियों में लू से बचा जा सकता है।
स्त्री रोग मे फायदेमंद-
कतीरा गोंद का सेवन महिलाओं की समस्याए जैसे बच्चा होने के बाद की कमजोरी,माहवारी की गड़बड़ी या ल्यूकोरिया आदि की समस्या को ठीक करता है। यह कमजोरी और उसके कारण होने वाली शारीरिक अनियमिताओं को ठीक करता है। गोंद कतीरा तथा मिश्र को बराबर की मात्रा में मिलाकर पीस लें और 2 चम्मच की मात्रा में कच्चे दूध के साथ सेवन करें |
टांसिल की समस्या
अगर आपको बार बार टांसिल की समस्या हो जाती है तो 2 भाग कतीरा और 2 भाग नानख्वा को बारीक पीसकर धनिये के पत्तों के रस में मिलाकर रोजाना गले पर लेप करने से आराम मिलता है। लगभग 10 से 20 ग्राम कतीरा को पानी में फुला लें और फिर इसे मिश्री मिले शर्बत में मिलाकर सुबह-शाम पीएं। इससे गले के रोगों में पूरा लाभ मिलेगा |
पैरों की जलन-
गोंद कतीरा रात को एक गिलास पानी में भिगोकर रख दें और सुबह इसमें चीनी मिलाकर सेवन करें। इससे हाथों-पैरों की जलन दूर होती है। इसका प्रयोग गर्मियों में बहुत ही लाभदायक है।
स्वप्नदोष –
स्वप्नदोष के लिए, करीब ६ ग्राम गोंद कतीरा, रात को एक कप पानी में भिगा दी जाती है। रात भर में यह गोंद फूल जाता है जिसमे मिश्री १२ ग्राम मिलाकर खाया जाता है। १०-१५ दिन तक इसके सेवन से स्वप्न दोष में लाभ होता है।
मूत्ररोग-
10 ग्राम से 20 ग्राम गोंद कतीरा सुबह शाम फुलाकर मिश्री के साथ शर्बत घोटकर पीने से मूत्ररोग में लाभ मिलता है।
2
people found this helpful

once or even twice day masturbation is good, so once in 2 days is also fine and healthy habit. coming to penis curve, Slight Penis curve is common and normal, only if the curve is so severe, it affects urination, produces pain, or interferes in sex it needs to be treated by surgery. In fact slightly curved penis makes sex easier and more pleasurable for the lady, provided you know how to use it. You can send a pic to tell if the curve is normal or excessive. All the best
1
person found this helpful

MBBS, DOMS, MS - Ophthalmology, Fellowship In Phacoemusification, Senior Consultant Surgeon
It can not be cured with medicine ,only way to remove glass is either LASIK or Smile LASIK ,power usually stablises by the age of 21-22 years in male.
1
person found this helpful
Asked for male, 23 years old from Nanded

PGD In Ultraasonography, Non Invasive Cardiology Course, MD - Medicine, MBBS
General Physician, Narnaul
Aphthous mouth ulcers are painful sores that can occur anywhere inside the mouth. They are the most common type of mouth ulcer. At least 1 in 5 people can develop aphthous mouth ulcers at some stage in their life. Women are affected more often than men. There are three types: Minor aphthous ulcers are the most common (8 in 10 cases). They are small, round, or oval, and are less than 10 mm across. They look pale yellow, but the area around them may look swollen and red. Only one ulcer may develop, but up to five may appear at the same time. Each ulcer lasts 7-10 days, and then goes without leaving a scar. They are not usually very painful. Major aphthous ulcers occur in about 1 in 10 cases. They tend to be 10 mm or larger across. Usually only one or two appear at a time. Each ulcer lasts from two weeks to several months, but will heal leaving a scar. They can be very painful and eating may become difficult. Herpetiform ulcers occur in about 1 in 10 cases. These are tiny pinhead-sized ulcers, about 1-2 mm across. Multiple ulcers occur at the same time, but some may join together and form irregular shapes. Each ulcer lasts one week to two months. Despite the name, they have nothing to do with herpes or the herpes virus. Aphthous ulcers usually first occur between the ages of 10 and 40 years. They then recur but there can be days, weeks, months, or years between each bout of ulcers. The ulcers tend to come back (recur) less often as you become older. In many cases, they eventually stop coming back. Some people feel a burning in part (s) of the mouth for a day or so before an ulcer appears. What causes aphthous mouth ulcers? The cause is not known. They are not infectious, and you cannot 'catch' aphthous mouth ulcers. In most cases, the ulcers develop for no apparent reason in people who are healthy. In some cases the ulcers are related to other factors or diseases. These include: Injury - such as badly fitting dentures, a graze from a harsh toothbrush, etc. Changes in hormone levels. Some women find that mouth ulcers occur just before their period. In some women, the ulcers only develop after the menopause. Some ex-smokers find they develop ulcers only after stopping smoking. A lack of iron, or a lack of certain vitamins (such as vitamin B12 and folic acid) may be a factor in some cases. Rarely, a food allergy may be the cause. Mouth ulcers run in some families. So, a genetic factor may play a part in some cases. Stress or anxiety is said to trigger aphthous mouth ulcers in some people. Some medications can cause mouth ulcers. Examples of medicines that can cause mouth ulcers are: nicorandil, anti-inflammatory medicines (eg, ibuprofen) and oral nicotine replacement therapy. Mouth ulcers are more common in people with Crohn's disease, coeliac disease, HIV infection, and Behçet's disease. However, these ulcers are not the aphthous type. You should inform your doctor if you have any other symptoms in addition to the mouth ulcers. Other important symptoms would include skin or genital ulcers or joint (rheumatological) pains and inflammation. Rarely, severe mouth ulcers can occur after taking a medicine you are allergic to. Sometimes a blood test or other investigations are advised if other causes of mouth ulcers are suspected. What are the treatments for aphthous ulcers? Treatment aims to ease the pain when ulcers occur, and to help them to heal as quickly as possible. There is no treatment that prevents aphthous mouth ulcers from recurring. No treatment may be needed The pain is often mild, particularly with the common 'minor' type of aphthous ulcer. Each bout of ulcers will go without treatment. General measures include Avoiding spicy foods, acidic fruit drinks, and very salty foods (such as crisps) which can make the pain and stinging worse. Using a straw to drink, to avoid the liquids touching ulcers in the front of the mouth. (Note: do not drink hot drinks with a straw, as you may burn your throat.) Using a very soft toothbrush. See a dentist if you have badly fitting dentures. If you suspect a medication is causing the ulcers, then a change may be possible. For example, if you are using oral nicotine replacement therapy (nicotine gum or lozenges), it may help to use a different type instead such as patches or nasal spray. Some medicines may ease your symptoms from the mouth ulcers Chlorhexidine mouthwash (brand name Corsodyl® or Chlorohex®) may reduce the pain. It may also help ulcers to heal more quickly. It also helps to prevent ulcers from becoming infected. Unfortunately, it does not reduce the number of new ulcers. Chlorhexidine mouthwash is usually used twice a day. It may stain teeth brown if you use it regularly. However, the stain is not usually permanent, and can be reduced by avoiding drinks that contain tannin (such as tea, coffee, or red wine), and by brushing teeth before use. Rinse your mouth well after you brush your teeth, as some ingredients in toothpaste can inactivate chlorhexidine. Steroid lozenges (brand name Corlan® pellets or Betnesol® tablets) may also reduce the pain, and may help ulcers to heal more quickly. By using your tongue you can keep a lozenge in contact with an ulcer until the lozenge dissolves. A steroid lozenge works best the sooner it is started once an ulcer erupts. If used early, it may 'nip it in the bud' and prevent an ulcer from fully erupting. The usual dose is one lozenge, four times a day, until the ulcer goes. In children, use for no more than five days at a time. A painkilling oral rinse, gel, or mouth spray may help to ease pain. Examples include benzydamine spray (brand name Difflam®), choline salicylate gel (brand name Bonjela®), or triamcinolone acetonide (Kenalog in Orabase®). Bonjela® should not be used in children under the age of 16 due to a potential risk of Reye's syndrome if it is overused. This is the same reason why aspirin cannot be used in children too. Note: Bonjela teething gel® no longer contains choline salicylate and has been reformulated with lidocaine, a local anaesthetic (to cause temporary numbing). The effect of painkilling medicines is unfortunately short-lived. You can buy all the treatments listed above from pharmacies, without a prescription. Other treatments may be tried if the above do not help or where the pain and ulceration are severe. Examples include a course of steroid tablets, strong steroid mouthwashes and doxycycline mouthwashes.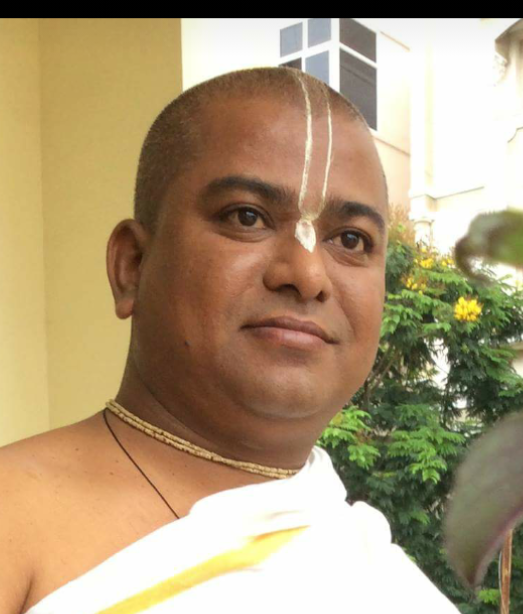 Bachelor of Ayurvedic Medicine And Surgery , MD - Ayurveda
Hello lybrate-user ji, please take seriously in studies don't waste time, awake early in the morning around 3.30.am and study, at the morning do pranayama, take care food go veg only, don't chat with phone, sleep at early.
View All Feed
Near By Doctors

Book Appointment

MD - Homeopathy, LCEH
Homeopath
Aastha Jain Homoeopathic Centre,
Book Appointment

BHMS, MD - Homeopathy
Homeopath
Book Appointment

BHMS, MD - Homeopathy, Gold medallist
Homeopath
Amber Homoeopathy (SBL sponsored clinic),
Book Appointment

BHMS, VLIR Belgium, Canadian Academy Of Homeopathy
Homeopath
Book Appointment

BHMS
Homeopath
All Is Well Clinic Exclusive Homeopathy,
Book Appointment