Personal Statement
I believe in health care that is based on a personal commitment to meet patient needs with compassion and care.
...more
I believe in health care that is based on a personal commitment to meet patient needs with compassion and care.
More about Dr. Suresh
Dr. Suresh is an experienced Psychiatrist in Kharghar, Navi Mumbai. Doctor is a MBBS . You can consult Dr. Suresh at Om Navjeevan Hospital in Kharghar, Navi Mumbai. Save your time and book an appointment online with Dr. Suresh on Lybrate.com.

Lybrate.com has a nexus of the most experienced Psychiatrists in India. You will find Psychiatrists with more than 32 years of experience on Lybrate.com. Find the best Psychiatrists online in Navi Mumbai. View the profile of medical specialists and their reviews from other patients to make an informed decision.
Info
Location
Book Clinic Appointment with Dr. Suresh
Plot No. 2, Sector - 21, Kharghar. Landmark: Near Iskon Temple, Navi Mumbai

,

Navi Mumbai
Get Directions
2, Sector 21, Tata Hospital Road Landmark : Near To Iskon Temple

,

Navi Mumbai
Get Directions
Services
Submit Feedback
Feed
Nothing posted by this doctor yet. Here are some posts by similar doctors.
Asked for female, 34 years old from Chandigarh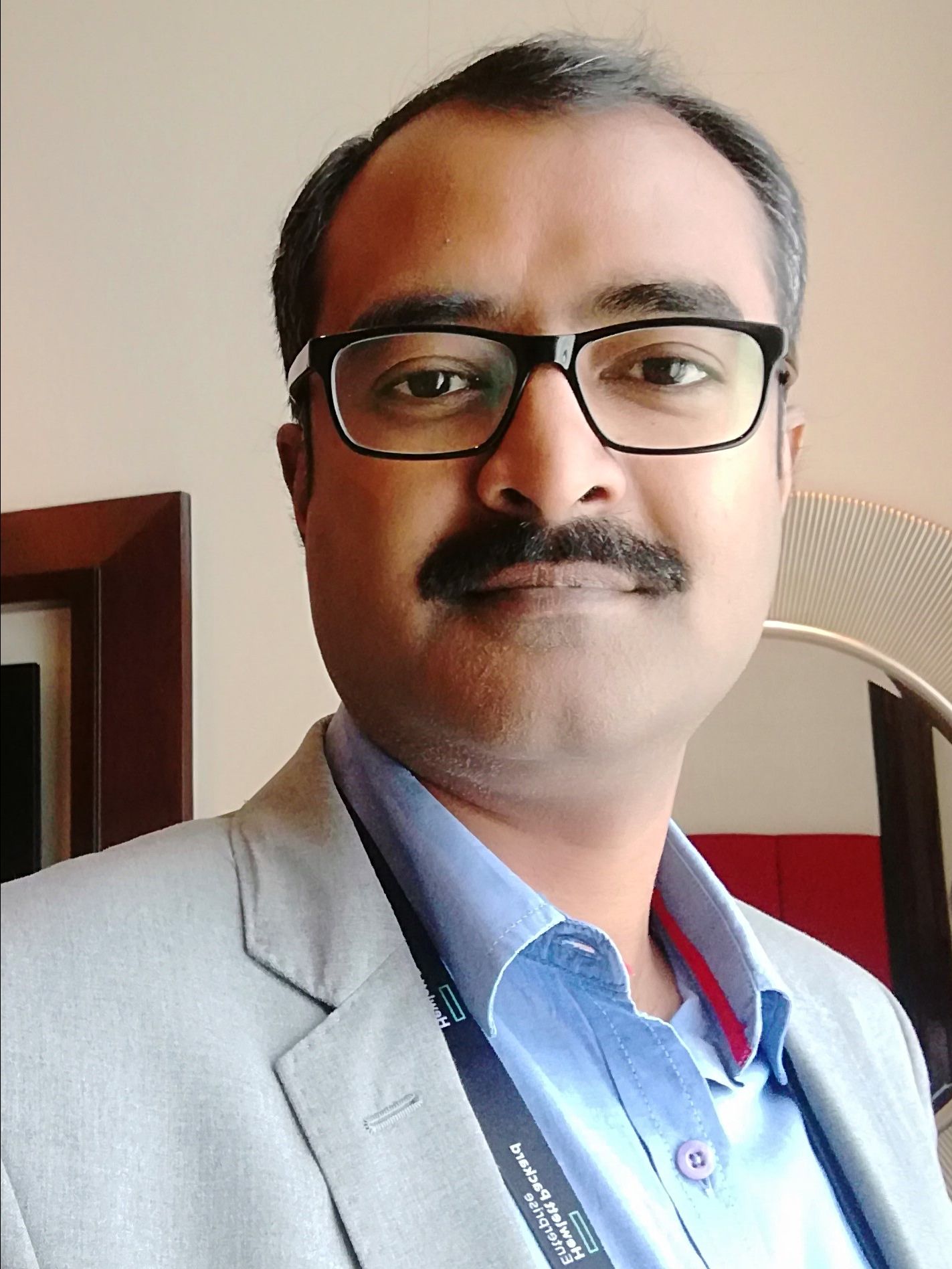 Diploma In Psychology Counselling Skills, Diploma in ayurveda, B.S IT
Hello Friend, Good that you are seeking a help here. Show your maturity in such suitation and you be the decision maker and not them. Don't react and get stressed up. Try and take your husband on to your side to say No. You can't change the old generation and their mindset. Be firm on your decision because you will go through both pain or pleasure. Take a family counseling help locally if possible. Atleast you take the counseling help to know how to handle this suitation better. Be positive. You will be alright soon.
1
person found this helpful
Asked for male, 22 years old from Patna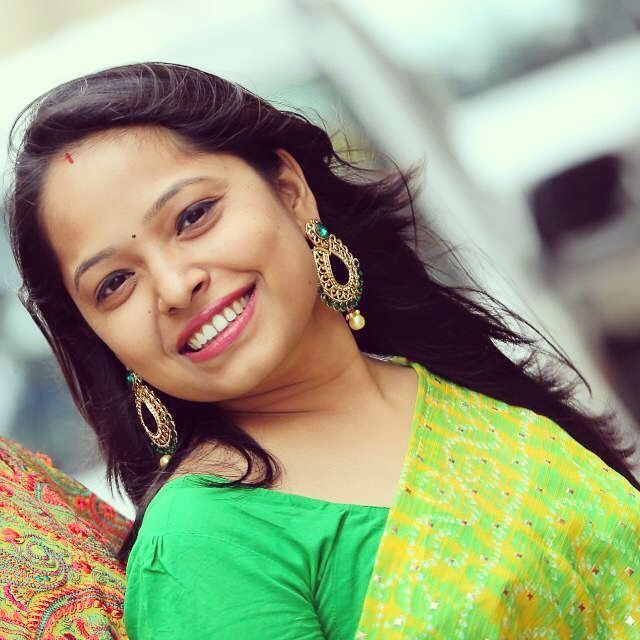 M.A.(H)Psychology, PG Diploma in Child Guidance and Family Therapy
Hello lybrate-user. Here are 15 steps I recommend you to do (worked for me): 1.Do sports (at home, if you feel more comfortable) but 3x Min/week. 2.Desensitize yourself (little by little) by exposing you to some situation that make you uncomfortable/anxious. 3.Start going out of your comfort zone at home: take cold showers. Do it. 4.Eat more greens, oilseeds, fresh fruits and food rich in magnesium such as: raw spinach, fish, beans, lentils, avocados, brown rice, bananas, figs and chocolate. 5.Do a cure of prebiotic and probiotic. Brain and gut are linked. 6.If you have a pet, cuddle with it more often and take care of it. It will make you shift your focus to something else. 7.Try to catch the sun everyday for 10 mins. 8.Check your levels of vit D and B12 (adjust with supplements if needed). 9.Learn how to breathe and cardiac coherence. 10. Yoga, you can find plenty of stuff online. 11. Mindfulness meditation, it's not hard, stick to it. 12. If you feel anxiety, let it come, don't fight against it. Take deep breath (inhale for 6 seconds, hold for 2, exhale for 6. Do it again). Instead of reacting with resistance and fear to the sensations, you are going to respond with curiosity and excitement. 13. Sleep enough (7 to 9 hours/night). The earlier you wake up, the better. 14. Quit smoking and avoid drinking alcohol. 15. Smile. Smiling, even for nothing, tricks the mind and releases happy hormones. I want to share with you some of my strategies I developed and wrote about to overcome depression without medication. Art. Creating art I found to be very therapeutic. I would create paintings in my early stage of therapy to release my emotions and express what I was thinking. At the end of the process I had produced a piece of work that now sits on my parents mantel piece and helps me remember the time when I overcame great difficulties. Get rest. Sleeping, particularly in the early stages of depression is necessary for your mind to heal. When I first fell ill I was sleeping a lot, for around about 3 weeks. Sleeping has been scientifically proven to have great benefit and also to help you recover from your ordeal. I wrote a blog about this a while ago to try and help give more clarity on this. The importance of sleeping when healing from depression Keep a journey journal. Every day, when you are awake, try to write how you are feeling, no matter how bad it may seem. Writing it down helps to get it out of your head and also identify when things are not as bad as you previously thought. Some days will be better than others and as you progress through your journey, eventually, you will see a real difference until you no longer need to write any more in your journal. I still keep my journals I wrote in and when I look back at them, I see just how far I have come to where I am today. 5 reasons why you should consider keeping a 'Journey Journal' Set goals, wild crazy goals as well as achievable 'realist' ones. All people are goal orientated, fact. No matter what it is, it can be meeting a perfect partner, having large groups of friends, being a great artist, running your own business, setting a meal plan or simply forcing yourself to get out of bed in the morning at a certain time. These are all goals! I encourage you to get a piece of paper (or in the back of your journal) and write out 10 different goals you'd like to achieve. If you are struggling to get up in the morning before 9 am say, maybe one of your goals can be to try to get up for 8: 30 am. Possibly another goal might be to get a shower every day if you have stopped doing that. These small goals can work you towards bigger ones. It is important to dream big too so set your biggest dream goal in action too! So imagine your wildest dream, do you want to be a millionaire? Then set it as a goal. It is achievable but the goal is the first step on the journey towards it. I have also wrote a blog about goal setting here:- The importance of goal setting for depression Exercise. As hard as it may seem, do push yourself to exercise. This should be one of your top goals. Exercising releases natural endorphins and the good news is, you don't have to go the gym either! You can simply go the park for a long walk (the double effect of being in nature will be of great benefit to you ), or you can use a computer such as the wii fit or xbox 360 with kine ct to train yourself at home. Actually I used a combination of the win fit and walking the family dog on long walks to help stimulate serotonin release in my brain naturally and it did help, plus I was starting to see a difference in my weight and body shape which gave me some more confidence and hope. 9 Reasons why regular exercise is good for depression. Watch motivational videos and films. When I was going through difficulties and I found it hard to motivate myself I would watch motivational videos. There was one in particular that was quite powerful to me about gladiator and how you achieve a good life and one you can be proud of when you look back. In fact, with your question this may well be of benefit for you to watch as well:- Gladiator mindset and inspiration to overcome pain and adversity. Laugh even when you don't want to. Watch your favorite comedians, things that you know are funny to you. Even force yourself to smile for at least 30 seconds, when you smile you can't feel sad and it naturally lifts you! Try it now, go on! See how you feel after smiling that long!:) Meditate. I can't state enough how important meditation is for a peaceful mind. I use guided meditations in an app. Simply look for one in your chosen app store, there are plenty of free versions. It is really good and with regular practice you will find some peace of mind. Assess Relationships. Are all your relationships healthy? Not just love relationships but also friendships? It is sometimes important to detach from people who are causing you distress as sometimes letting go is not only beneficial for you but also to the person you are letting go off. My ex fiancee and I split up and we both lived happier lives afterwards, it also freed me up to pursue my career goals and it did help me to heal from depression, it possible some of your relationships may need careful examination. Seek A Therapy. Lastly but not least, you really need to try different therapies alongside exercising, goal setting, sleeping well and finding motivation. I am not ashamed to say that I have tried over six different therapies before I found the one that worked well for me. In fact it was this reason why I set up a new website that explores every type of therapy available that are known to help with depression called. It is a directory of over 800 specialists that is still growing and you can find hypnotherapists, counsellors, psychotherapists, aromatherapists, mindful experts, reiki, massage, and so much more! For me personally I found hypnotherapy to be of great help but maybe speak to your GP before you access a specialist to see if that therapy would be suitable for you. Seek a therapy - helping you find a local therapist easily Thank You.
4
people found this helpful
Asked for male, 23 years old from Mumbai
Not much is known about its entertainment value or benefits. There is a lot of hype by those who want to legitimize it and those who love it: there is a bias because of their selfish motives. The antagonists on the other hand willfully propagate the dangers, sometimes without substantiated reasons to dissuade its use. If you know it is harmful why would you want to play with it. The obsession and compulsive use is when you become addicted to the substance. Now we all spoke the same language: we can stop whenever we want, it is not addictive, it is fun after all, there are so many medical benefits etc. All meant to justify the consumption. There are so many other healthy ways to be creative or to stimulate the creativity in you; and there are so many ways to 'open' your mind. Why choose the easy way out when it is a chemical way out? Just for your information here's what WebMD has to say: 'No matter how it gets into your system, it affects almost every organ in your body, and your nervous system and immune system, too. When you smoke pot, your body absorbs THC right away. (If you eat a baked good or another item, it may take much longer for your body to absorb THC, because it has to break down in your stomach before it enters your bloodstream). You may notice changes in your body right after you smoke. The effects usually stop after 3 or 4 hours. Smoking pot can increase your heart rate by as much as two times for up to 3 hours. That's why some people have a heart attack right after they use marijuana. It can increase bleeding, lower blood pressure, and affect your blood sugar, too. We don't yet know if marijuana is linked to higher odds of getting lung cancer. But the process does irritate your lungs -- which is why regular pot smokers are more likely to have an ongoing cough and to have lung-related health problems like chest colds and lung infections. Other physical effects of marijuana include: • Dizziness • Shallow breathing • Red eyes and dilated pupils • Dry mouth • Increased appetite • Slowed reaction time (If you drive after using marijuana, your risk of being in a car accident more than doubles.) If you're a long-time user, you can have physical withdrawal symptoms -- like cravings, irritability, sleeplessness, and less appetite -- when you stop.' It being a hallucinogen, it can lead to hallucinations and even a phenomenon called 'cross hallucinations' i.e. for example, you can see sounds and hear colors!!!
Asked for female, 41 years old from Ludhiana
Was it prescribed by a psychiatrist, how did you get hold of this medication, which is an atypical antipsychotic and needs to be given very carefully. If the psychiatrist has prescribed, kindly take as he may evaluated you before prescribing. All the best.
1
person found this helpful
Please do some breathing exercises and yoga. You should seek professional help and consult a therapist.
Asked for male, 24 years old from Allahabad
Dear lybrate-user. Do not worry too much follow these simple steps to ensure a good sleep every night and stay away from sleep disorders and other health problems associated with unhealthy sleep habits: 1) maintain a regular sleep routine go to bed at the same time. Wake up at the same time. Ideally, your schedule will remain the same (+/- 20 minutes) every night of the week. A good sleep hygiene routine promotes healthy sleep and daytime alertness. 2) avoid sleeping during the daytime. It can disturb the normal pattern. 3) avoid caffeine, nicotine, and alcohol near bedtime. While alcohol may speed the onset of sleep, it creates problems in he second half of sleep. 4) exercise can promote good sleep. Exercise should be taken in the morning or late afternoon. Yoga, can be done before bed to help. 5) have a quiet, comfortable bedroom. Set your bedroom thermostat at a comfortable temperature. Generally, a little cooler is better than a little warmer. Turn off the tv and other extraneous noise that may disrupt sleep. Background'white noise' like a fan is ok. If your pets awaken you, keep them outside the bedroom. Your bedroom should be dark. Turn off bright lights. Have a comfortable mattress. 6) avoid heavy meals close to bedtime. 7) ensure adequate exposure to natural light. 8) avoid emotionally upsetting conversations and activities before trying to go to sleep. Do not think of, or bring your problems to bed. 9) stop using all your digital devices and stop looking at digital screens be it mobile phones or televisions at least 1 hour before the time you plan to sleep. Instead try reading a fiction book near bedtime so it makes you help relaxed and de-stressed. Sleep well live healthy and live longer.
2
people found this helpful
Hello lybrate-user, I can understand the problem you are facing. I would suggest to go for thyroid function test, serum vitamin B12 level; stop using substances like alcohol, sedatives or cannabis; maintain sleep hygiene like going to bed only when you are sleepy, avoid smoking and caffeine at night, having a pleasant ambience of bedroom; try meeting close one share your problem with them; avoid loneliness; have healthy meals on time. Contact for any further help. Take care.
MD-PhD, FIPS, Fellow of Academy of General Education (FAGE), DPM, MBBS
Wll help you. Please contact me on 09845033734 for a discussion after paying Rs500 to Lybrate service fee.
View All Feed
Near By Doctors
MBBS, Diploma In Psychological Medicine, Diploma In National Board In Psychiatry
Psychiatrist
Book Appointment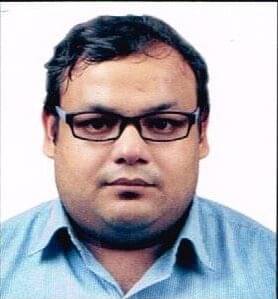 MBBS Bachelor of Medicine and Bachelor of Surgery, DNB - Psychaitry
Psychiatrist
Book Appointment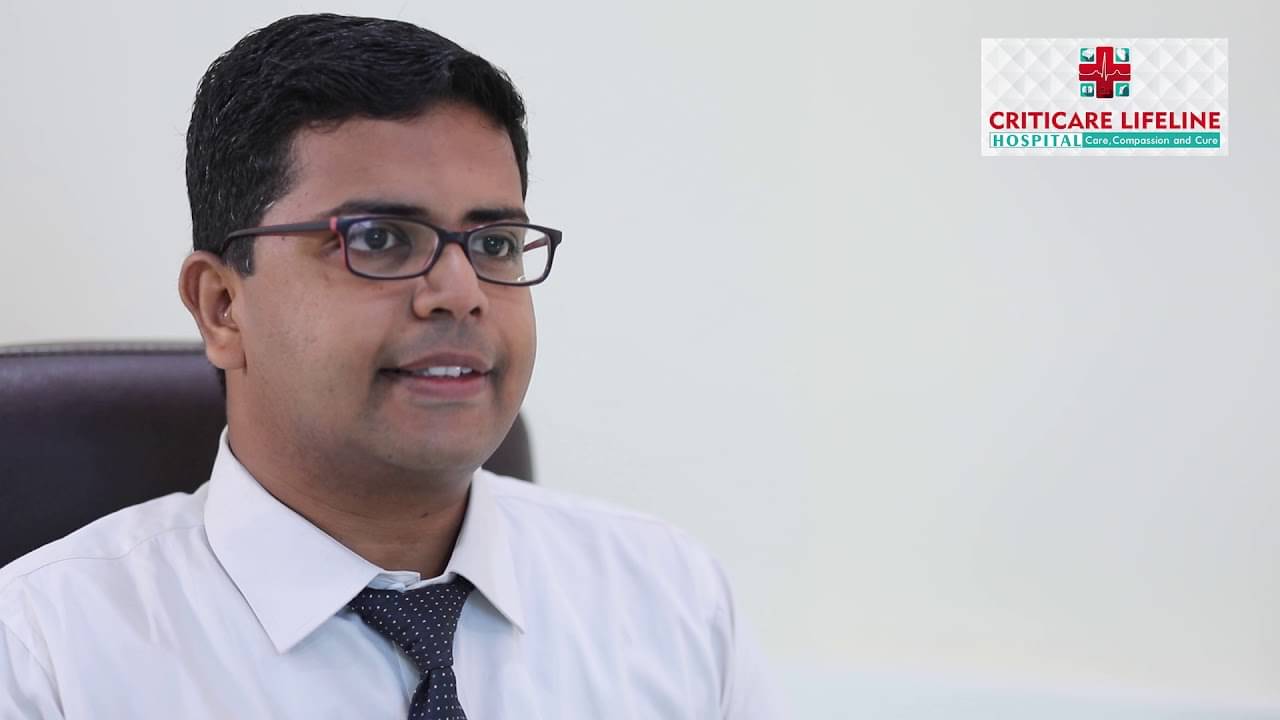 Diploma In Clinical Psychiatry, MBBS
Psychiatrist
Mansparsh Neuro Mind Care Clinic,
Book Appointment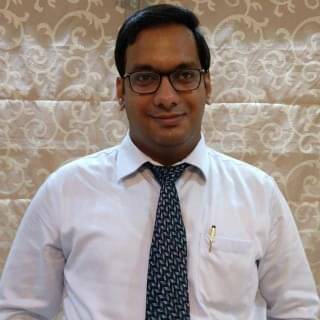 D.N.B. Psychiatry, Diploma In Psychological Medicine (Psychiatry), MBBS Bachelor of Medicine and Bachelor of Surgery
Psychiatrist
Book Appointment