Personal Statement
My experience is coupled with genuine concern for my patients. All of my staff is dedicated to your comfort and prompt attention as well.
...more
My experience is coupled with genuine concern for my patients. All of my staff is dedicated to your comfort and prompt attention as well.
More about Dr. Sheetal Mehta
https://drsheetalmehta.wixsite.com/bmwhomeopathy
Info
Education
BHMS - CMPH Medical College and Hospital,Mumbai - 2002
Languages spoken
English
Hindi
Gujarati
Marathi
Professional Memberships
Indian institute of homeopathic physicians
homeopathic medical association of india
Central Council of Homeopathy
Location
Book Clinic Appointment with Dr. Sheetal Mehta
Palm beach road,Om Shree Siddharameshwar, plot no.28,shop no.3,opposite sector 30A vashi

,

Navi Mumbai
Get Directions

Consult Online
Text Consult
Send multiple messages/attachments. Get first response within 6 hours.
7 days validity
•
₹1000 online
Consult Now
Phone Consult
Schedule for your preferred date/time
15 minutes call duration
•
₹2000 online
Consult Now
Video Consult
Schedule for your preferred date/time
15 minutes call duration
•
₹2000 online
Consult Now
Services
Submit Feedback
Submit a review for Dr. Sheetal Mehta
Your feedback matters!
Write a Review
Patient Review Highlights
"Very helpful"
1 review
Feed
Shared 10 months ago • Featured Tip
The cause for this irksome skin disease that presents as thick red silvery scaled patches on the skin is still being researched. The sad part is that as yet,there is no one single treatment, and mostly all of them give only temporary relief.
DOES HOMEOPATHY REALLY WORK FOR PSORIASIS?
.CERTAINLY YES.
BUT HOW? WAIT.We will come to the answer of this question.Before that, first lets get to know more about this disease itself so that we can explain you how the treatments work.
Symptoms:
Location:
Anywhere in the body, most commonly legs, arms , knees, elbows, trunk, scalp
Underarm region, below breasts, buttocks,genitals
Look: dicoloured, silvery scaly lesions that vary in size from minute papules covering a large area
Dry, do not get infected
Some studies have shown that people with psoriasis -- especially severe psoriasis -- may be more likely to develop other conditions like:
Causes:
Abnormal growth of the skin that results in red, patchy appearance.Immune system cud be responsible for this because it causes a wrong trigger resulting in abnormal growth.Normal skin cells take 28-30 days to mature and fall off the surface.Psoriatic skin cells however take only 4-5 days to mature and move to the surface of the skin where they pile off instead of falling off.
There is a genetic element also, this disease runs in families of 30% of patients.
Treatment:
Most of the present day meds only attempt to treat the symptoms, and not the disease.
Psoriasis is due to hyperactive immune system. The dual function of the intestinal wall of absorption and barrier to unwanted antigens or chemicals is compromised that results in leakage of toxins into the system. The immune system then gets activated to produce antibodies and t cells leading to inflammation.
This process also puts added burden on liver and kidneys. The resulting hyperactive immune system leads to a build up of cells on the skin causing the itchy psoriatic symptoms.
The present medicines can work a bit but are harmful in the long run. The medicines should target correcting the intestinal leak that occurs and the rest will take care of itself.
Patients with psoriasis can take the following steps to try to prevent these other health problems.
Go for annual checkups and get regular tests as recommended. These exams can catch problems early on when they're easier to treat.

Know your blood pressure and cholesterol numbers. If they are high, find out what to do to lower

them. Treating high blood pressure and cholesterol can help keep his heart and arteries healthy.

Take a healthy approach to life -- including not drinking too much alcohol, not smoking, getting enough sleep, eating well, and exercising. A healthy lifestyle can help lower his risk for heart disease, diabetes, and cancer.

Ask the doctor about cancer risks and what symptoms to watch for.

Ease stress. Because having psoriasis is stressful, it seems unfair that stress can trigger a flare-up. Finding ways to avoid or relieve stress part is an important part of your treatment plan.

You need to make time every day to relax, even if it's just a half-hour of listening to soothing music. Try these healthy approaches, too:

Relaxation exercises, such as guided imagery or breathing exercises

Yoga or tai chi

Daily exercise
Remember, the disease isn't who you are.There is much more to you than the fact that you have psoriasis.You should try to focus on your strengths and talents to help build your self-esteem.
While psoriasis flare-ups are often unpredictable, certain things can trigger symptoms. Managing your triggers can lead to fewer flare-ups and milder flare-ups when they do happen.
You should avoid using alcohol or herbal remedies to help deal with stress. Drinking alcohol may seem relaxing, but it can lead to health problems.
If the stress in your life feels overwhelming, talking to a therapist or trained counselor can make it easier to get through difficult times.
Warm up. Cold weather is hard on most people's skin, leaving it itchy, dry, and cracked. That's true for people with psoriasis, too. To keep itching and tenderness in check, you should use moisturizers more often during winter months and apply a thick coating to psoriasis patches. After bathing, pat -- don't rub -- skin dry. Apply moisturizer while skin is still damp.
Watch what you eat. Although many people say diet affects their psoriasis, no research has shown a connection. Some experts, however, think it's possible people may have specific food triggers. The best advice is to eat a healthy diet with lots of fruits and vegetables, and limited fats and sugars. If you notice that your symptoms flare when you eat a specific food, stop eating it for a while and watch what happens to your psoriasis. At the next appointment, you should tell this to your doctor.
Diet control:
Satvik diet is recommended.What is meant by this?To clarify,
One is advised not to have tea, coffee, aerated drinks etc, and restrict dairy foods.Sprouted n boiled vegetables are preferred.
Compress:
Thick n green outer leaves of cabbage as a compress
Drinking buttermilk in large quantities n application of curd/buttermilk to affected area
Certain oils such as olive oil and oil of avocado (kulu naspati) on affected parts and oil extracted from outer shells of cashewnuts
Use of mud packs
Baths:
Avoid soap
Application of sea water externally once a day
Homeopathy treatment
Effective in nearly 75%of cases.
The approach is to strike at the root cause n create a condition such that the skin becomes healthy n the excessive exfoliation is not allowed to take place.
A very minute evaluation is made of the facts that includes family history,trigering factors, itching, emotional aspects,location and seriousness of the complaint.
One advantage of homeopathic medicines is that they are safe and not detrimental to the body on prolonged use whereas steroids used in allopathy are definitely not advisable in the long run.
However as the disease is difficult to tackle, people often get fed up and leave midway.Patients who have taken homeopathy are required caution that the journey is tedious and long, but persistence is the keyword and cure may take upto 2-3 yrs and more. Also, the disease has it own course of exarcebations and remissions so one has be aware and cautious of the above points and accordingly do the lifestyle measures and medications.
Conclusions:
If we look at the treatment options available various allopathic formulations used till date offer only symptomatic treatment.Even the latest medicines seems to offer relief for months than offer a complete cure.
Regular exercise, balanced diet, walk in the sun are very beneficial.While the goal of complete cure may not be achieved or possible, however , a treatment that offers buildup of a better immunity with time is really advisable and hence the popularity of homeopathy which hence eradicates the troublesome symptoms and the suffering and rewards the patient with a better life.
Psoriasis can be managed with the right treatment and good self-care, and now add homeopathy to it!
1
person found this helpful
Shared 11 months ago • Featured Tip
Memory slips are aggravating, frustrating, and sometimes worrisome. When they happen more than they should, they can trigger fears of looming dementia or Alzheimer's disease. there are many mundane—and treatable—causes of forgetfulness. Here are seven common ones and how can homeopathic treatment can help you.To know more about homeopathy and homeopathic treatment read more.....
Lack of sleep.
Not getting enough sleep is perhaps the greatest unappreciated cause of memory slips. Too little restful sleep can also lead to mood changes and anxiety, which in turn contribute to problems with memory.
Medications.
Tranquilizers, antidepressants, some blood pressure drugs, and other medications can affect memory, usually by causing sedation or confusion. That can make it difficult to pay close attention to new things. Talk to your doctor or pharmacist if you suspect that a new medication is taking the edge off your memory. As shown in the table below, alternatives are usually available.
*Medications* that may affect memory and possible substitutes
If you take these drug, ask about switching to one of these drugs:
1.paroxetine (Paxil) another antidepressant such as fluoxetine (Prozac) or sertraline (Zoloft), or a different type of antidepressant such as duloxetine (Cymbalta) or venlafaxine (Effexor)
2.cimetidine (Tagamet) a different type of heartburn drug, such as lansoprazole (Prevacid), omeprazole (Prilosec), or esomeprazole (Nexium)
3.oxybutynin (Ditropan) or tolterodine (Detrol, Detrusitol) other medications for an overactive bladder, such as trospium (Sanctura), solifenacin (Vesicare), or darifenacin (Enablex)
4.amitriptyline (Elavil), desipramine (Norpramin), or nortriptyline (Aventyl, Pamelor) another type of medication, depending on why your doctor has prescribed a tricyclic antidepressant (neuropathic pain, depression, etc.)
5.*captopril (Capoten)* a different type of ACE inhibitor, such as enalapril, lisinopril, or ramipril
cold or allergy medication containing brompheniramine, chlorpheniramine, or diphenhydramine loratadine (Claritin) or other non-sedating antihistamine
(Adapted from Improving Memory: Understanding age-related memory loss, a Harvard Medical School Special Health Report)
A faltering thyroid can affect memory (as well as disturb sleep and cause depression, both of which contribute to memory slips). A simple blood test can tell if your thyroid is doing its job properly.
Alcohol.
Drinking too much alcohol can interfere with short-term memory, even after the effects of alcohol have worn off. Although "too much" varies from person to person, it's best to stick with the recommendation of no more than two drinks per day for men and no more than one a day for women. One drink is generally defined as 1.5 ounces (1 shot glass) of 80-proof spirits, 5 ounces of wine, or 12 ounces of beer.
Stress and anxiety.
Anything that makes it harder to concentrate and lock in new information and skills can lead to memory problems. Stress and anxiety fill the bill. Both can interfere with attention and block the formation of new memories or the retrieval of old ones.
Depression.
Common signs of depression include a stifling sadness, lack of drive, and lessening of pleasure in things you ordinarily enjoy. Forgetfulness can also be a sign of depression—or a consequence of it.
If memory lapses are bugging you, it's worth a conversation with your doctor to see if any reversible causes are at the root of the problem. Something like getting more sleep, switching a medication, or a stress reduction program could get your memory back on track.
TREATMENT PROTOCOLS FOR POOR MEMORY
Spleen Kidney and heart are the 3 organs which provides memory
●Following are the three patterns of poor memory :
1) spleen deficiency causes poor memory, inability to concentrate and study.
2) deficiency of kidney essence causes poor everyday memory.
3) heart deficiency causes poor memory of past events , forgetting names.
1) Spleen deficiency causes
poor memory inability to concentrate
and study:
Main symptoms :
1) poor memory
2) tiredness
3) poor appetite
4) *pale tongue*
5) *weak pulse*
Treatment principle :
1) tone the spleen
2) strengthen intellect. Spleen houses intellect , which controls memorisation, study and concentration.
2) Kidney essence deficiency
causes poor memory everyday.
Main symptoms :
1) poor everyday memory
2) can not remember names , faces, roads etc.
3) dizziness
4) tinnitus
5) weakness
6) if kidney yang is deficient , tongue will be
pale
7) if kidney yin is deficient the tongue will be
red
Treatment principles :
1) tone the kidney
2) nourish essence and marrow
3) Heart deficiency causes
Poor memory of past events
Forgetting names
Main symptoms :
1) poor memory of past events
2) forgetting names
3) absent mindedness
4) tiredness
5) slight breathlessness
6) if there is heart yang deficiency the tongue will be pale with heart cracking
7) if there is heart yin deficiency the tongue will be red with heart crack
Treatment principle :
1) *tone the heart*
2) strengthen the mind and memory
Homeopathic treatment
There are many remedies in homeopathy to treat this condition. It requires a detailed study of the patient to know his/her lifestyle and life circumstances to be able to diagnose at the correct cause/causes so as to administer the right remedy. Since homeopathic medicines do not have sideeffects this is a very great advantage.
14
people found this helpful
Shared 11 months ago • Featured Tip
Tips to maintain a healthy lifestyle
Follow a healthy eating plan. Make healthy food choices, keep your calorie needs and your family's calorie needs in mind, and focus on the balance of energy IN and energy OUT.
Focus on portion size. Watch the portion sizes in fast food and other restaurants. The portions often served are enough for two or three people. Children's portion sizes should be smaller than those for adults. Cutting back on portion size will help you balance energy IN and energy OUT.
Be active. Make personal and family time active. Find activities that everyone will enjoy. For example, go for a brisk walk, bike or rollerblade, or train together for a walk or run.
Reduce screen time. Limit the use of TVs, computers, DVDs, and video games because they limit the time for physical activity. Health experts recommend 2 hours or less a day of screen time that does not work- or homework-related.
Keep track of your weight, body mass index, and waist circumference. Also, keep track of your children's growth.
Ensure that your abdominal circumference is lower than 80 cm/90cm (women and men)
Keep fasting sugar lower than 80 mg% and blood pressure lower than 80 mm Hg.
Keep heart rate lower than 80 per minute and bad LDL cholesterol lower than 80 mg%.
Do not consume more than 80 grams of caloric solid or liquid food at once.
Observe carbohydrate fast 80 days a year.
Consume at least 80 fruits and vegetables servings in a week.
1
person found this helpful
Just a single test is not sufficient to determine if you have a kidney problem and your values are also not a cause for concern. During fever our metabolism changes as per the cause of the fever. I would suggest you to not get into a self diagnosis and consult a doctor for your problem and he would be able to ascertain the cause of the fever and corelate it with your blood test.
1
person found this helpful
View All Feed
Near By Doctors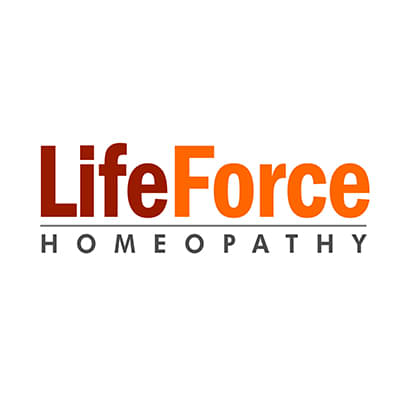 BHMS
Homeopath
Life Force Homeopathy - Vashi,
Book Appointment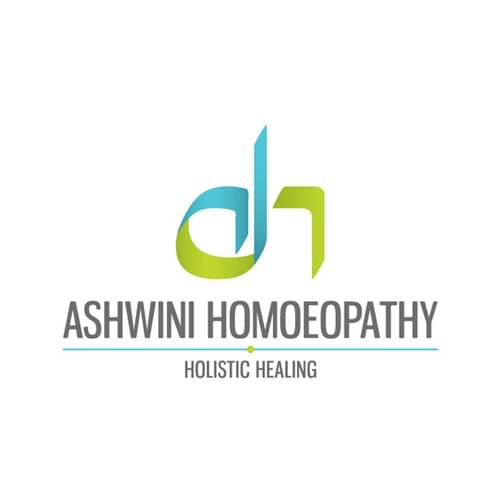 Book Appointment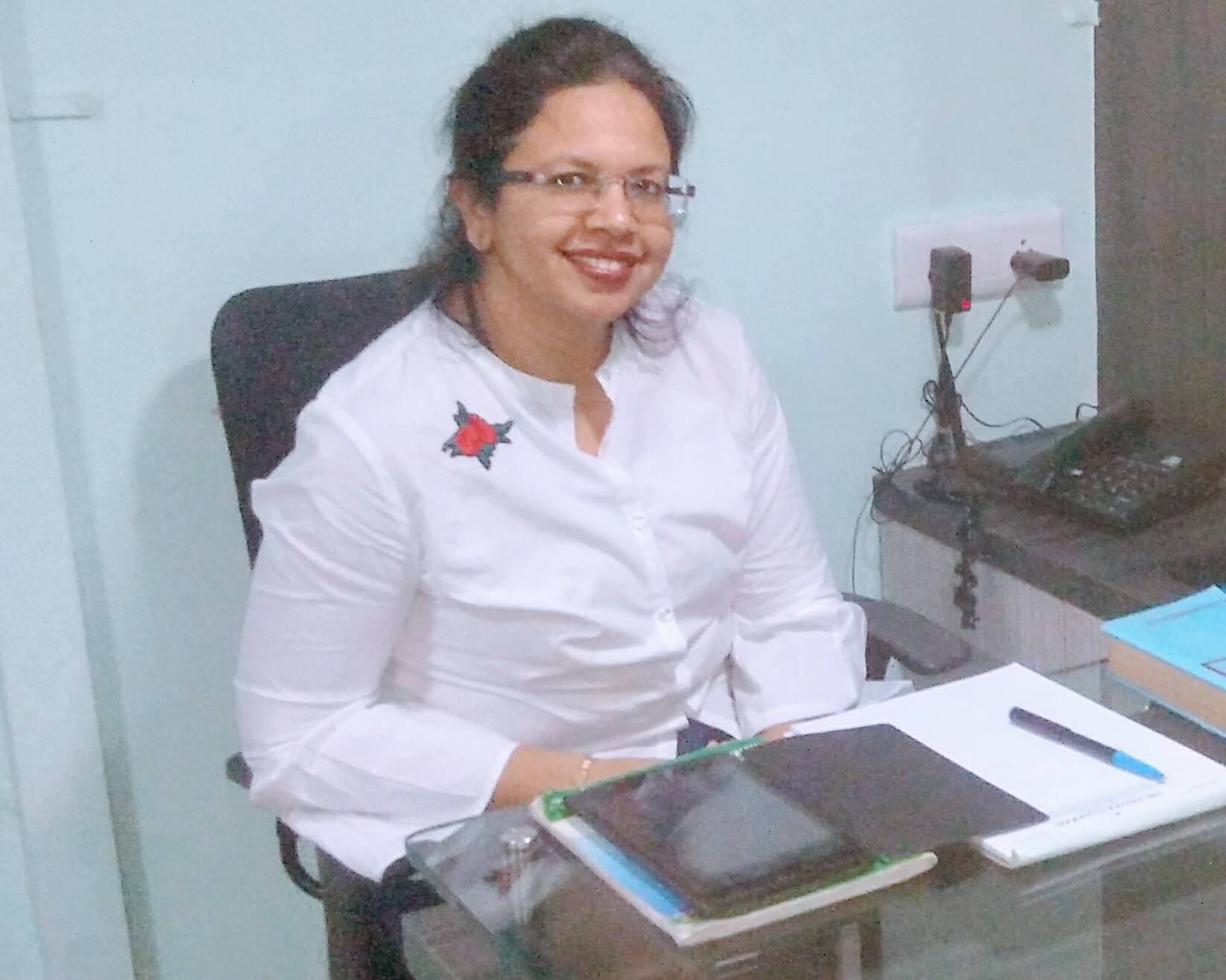 BHMS
Homeopath
Dr Prriya Thakkar's Homeopathic Clinic,
Book Appointment

Doctor of Homeopathic Medicine (H.M.D.), Nutrition/ Diet planning, Diploma In Naturopathy & Yogic Science (DNYS), Cosmetology, BHMS, DND, Pranic Healing
Homeopath
HOMOEOPATHIC MULTISPECIALITY AND DIET AND DIABETIC CURE CENTER,
Book Appointment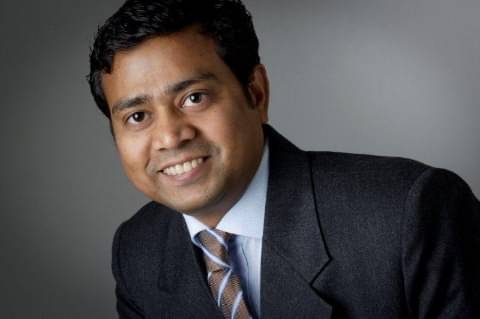 BHMS, VLIR Belgium, Canadian Academy Of Homeopathy
Homeopath
Book Appointment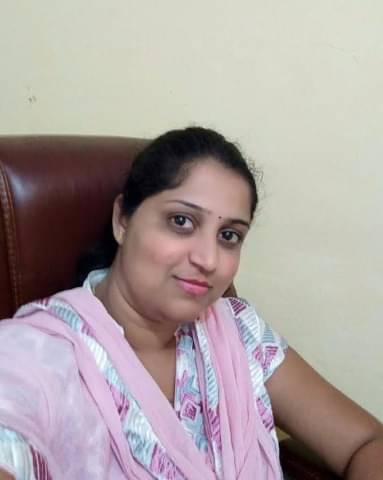 BHMS, MD - Homeopathy
Homeopath
Book Appointment