Personal Statement
I want all my patients to be informed and knowledgeable about their health care, from treatment plans and services, to insurance coverage.
...more
I want all my patients to be informed and knowledgeable about their health care, from treatment plans and services, to insurance coverage.
More about Dr. Rajini Bhatia
Dr. Rajini Bhatia is a trusted Gynaecologist in kopar khairane, Navi Mumbai. You can consult Dr. Rajini Bhatia at Lions Medical Centre,Kopar Khairne in kopar khairane, Navi Mumbai. Save your time and book an appointment online with Dr. Rajini Bhatia on Lybrate.com.

Lybrate.com has a nexus of the most experienced Gynaecologists in India. You will find Gynaecologists with more than 44 years of experience on Lybrate.com. Find the best Gynaecologists online in Navi Mumbai. View the profile of medical specialists and their reviews from other patients to make an informed decision.
Info
Languages spoken
English
Hindi
Location
Book Clinic Appointment with Dr. Rajini Bhatia
Plot No 101, Sector 7, Kopar Khairane, Navi Mumbai,Landmark:Near D Mart, Navi Mumbai

,

Navi Mumbai
Get Directions
Services
Submit Feedback
Submit a review for Dr. Rajini Bhatia
Your feedback matters!
Write a Review
Feed
Nothing posted by this doctor yet. Here are some posts by similar doctors.
Shared 8 months ago • Featured Tip

Bachelor of Ayurveda, Medicine and Surgery (BAMS)
Ayurveda, Lakhimpur Kheri
इस धरती पर समस्त प्राणियों के जीवन का आधार ही वायु है. लेकिन आज हमने वायु को विभिन्न कारणों से हद से ज्यादा प्रदूषित कर दिया है. इसके परिणाम स्वरूप आज वायु प्रदुषण हमारे लिए खतरा बन गया है. हमारे वायुमण्डल में मौजूद वायु का होना हमारे लिए अति आवश्यक है. इसलिए वायुरहित स्थान पर मानव जीवन की कल्पना भी नहीं की जा सकती है क्योंकि मानव वायु के बिना 5-6 मिनट से अधिक जिन्दा नहीं रह सकता है. आपको बता दें कि हम मनुष्य दिन भर में औसतन 20 हजार बार श्वास लेते हैं. यानी श्वसन के दौरान हम मानव 35 पौण्ड वायु का प्रयोग करते हैं. आइए हम वायु प्रदुषण के कारणों और इससे बचने के उपायों को समझें ताकि इससे होने वाली समस्या से बचा जा सके.
वायु प्रदूषण के कारण
1. बढ़ती हुई जनसँख्या
जाहिर है आज हमारी जनसंख्या में तीव्रता से वृद्धि हो रही है. बढ़ती हुई जनसँख्या के कारण लोगों ने प्राकृतिक संसाधनों का अंधाधुंध उपयोग किया है. ऐसा हमेशा से नहीं था, ये तब से शुरू हुआ जब से औद्योगीकरण की शुरुवात हुई है. तभी से बड़े-बड़े उद्योगों के कारण शहर बंजर बनते जा रहे हैं. शहरों की बदतर होती स्थति का एक कारण इन शहरों की दिन-प्रतिदिन बढ़ती जा रही जनसंख्या भी है. इसके कारण शहरों व नगरों में आवास-समस्या भी उत्पन्न होने लगी है. आवास की समस्या से परेशान लोगों ने बेतरतीब बस्तियों का निर्माण किया जिससे वहाँ पर जल-निकासी, नालियों आदि की समुचित व्यवस्था नहीं हो पाई. इन्हीं गन्दी बस्तियों ने आगे चलकर वायुप्रदूषण को बढ़ावा दिया.
2. बढ़ते हुए उद्योग
उद्योगों से निकलने वाला धुआँ और कृषि में रासायनों के अंधाधुंध उपयोग से भी वायु प्रदूषण बढ़ता जा रहा है. इसके अलावा कारखानों में होने वाली भयंकर दुर्घटनाओं की भी भूमिका होती है. भोपाल में यूनियन कार्बाइड कारखाने की दुर्घटना भी इसी तरह की गत वर्षों की बड़ी दुर्घटना थी. इसमें एक ही समय हजारों व्यक्तियों को असमय मौत का शिकार बनना पड़ा था. ज़िंदा बचे लोग विकंलाग और विकृत हो गए.
3. संचार के साधन
आज बढ़ती आबादी के कारण संचार के विभिन्न साधनों में वृद्धि बहुत अधिक हो रही है. इन साधनों में हो रही बेतहाशा वृद्धि से इंजनों, बसों, वायुयानों, स्कूटरों आदि की संख्या बहुत तेजी से बढ़ती जा रही है. ये सभी वाहन अपने धुएं से वायुमण्डल में लगातार असन्तुलन पैदा करने का काम कर रहे हैं.
4. वनों की अंधाधुंध कटाई
हम सभी मनुष्यों ने अपनी सुख-सुविधा के लिए वनों की अंधाधुंध कटाई की है जिससे वायु प्रदूषण बढ़ा है. जाहिर है वृक्ष वायुमण्डल के प्रदूषण को निरन्तर कम करने का काम करते हैं. पौधे हमारे लिए हानिकारक गैस कार्बन डाई आक्साइड को अपने भोजन के लिए ग्रहण करके जीवनदायिनी गैस आक्सीजन प्रदान करते हैं.
5. परमाणु परिक्षण
हमने आपसी वैमनष्य को इस कदर बढ़ाया कि देशों के बीच लड़ाइयाँ क लगने लगी और हथियारों का होड़ लग गया. इस वजह से लोगों ने परमाणु बम जैसे बेहद घातक और प्रदुषण फैलाने वाला हथियार मिल गया.
वायु प्रदूषण से बचने के उपाय
1. वनों की हो रही अन्धाधुन्ध अनियंत्रित कटाई को रोका जाना चाहिए. इस कार्य में सरकार के साथ-साथ स्वयंसेवी संस्थाएँ व प्रत्येक मानव को चाहिए कि वनों को नष्ट होने से रोके व वृक्षारोपण कार्यक्रम में भाग ले.
2. शहरी करण की प्रक्रिया को रोकने के लिए गाँवों व कस्बों में ही रोजगार व कुटीर उद्योगों व अन्य सुविधाओं को उपलब्ध कराना चाहिए.
3. कारखानों को शहरी क्षेत्र से दूर स्थापित करना चाहिए, साथ ही ऐसी तकनीक उपयोग में लाने के लिए बाध्य करना चाहिए जिससे कि धुएँ का अधिकतर भाग अवशोषित हो और अवशिष्ट पदार्थ व गैसें अधिक मात्रा में वायु में न मिल पायें.
4. जनसंख्या शिक्षा की उचित व्यवस्था की जाए ताकि जनसंख्या वृद्धि को बढ़ने से रोका जाए.
5. वाहनों में ईंधन से निकलने वाले धुएँ को ऐसे समायोजित, करना होगा जिससे की कम-से-कम धुआँ बाहर निकले.
6. ऐसे ईंधन के उपयोग की सलाह दी जाए जिसके उपयोग करने से उसका पूर्ण आक्सीकरण हो जाय व धुआँ कम-से-कम निकले.
7. निर्धूम चूल्हे व सौर ऊर्जा की तकनीकि को प्रोत्साहित करइसे और ज्यादा उन्नत एवं सुलभ बनाना चाहिए.
8. शहरों-नगरों में अवशिष्ट पदार्थों के निष्कासन हेतु सीवरेज को सभी जगह बढ़ावा देना चाहिए.
9. इन सभी चीजों को बच्चों के पाठ्यक्रम में शामिल करके बच्चों में इसके प्रति चेतना एवं जागृत फैलाई जानी चाहिए.
10. इसकी जानकारी व इससे होने वाली हानियों के प्रति मानव समाज को सचेत करने हेतु प्रचार माध्यम जैसे दूरदर्शन, रेडियो पत्र-पत्रिकाओं आदि के माध्यम से प्रचार करना चाहिए.

5
people found this helpful
Asked for male, 31 years old from Hyderabad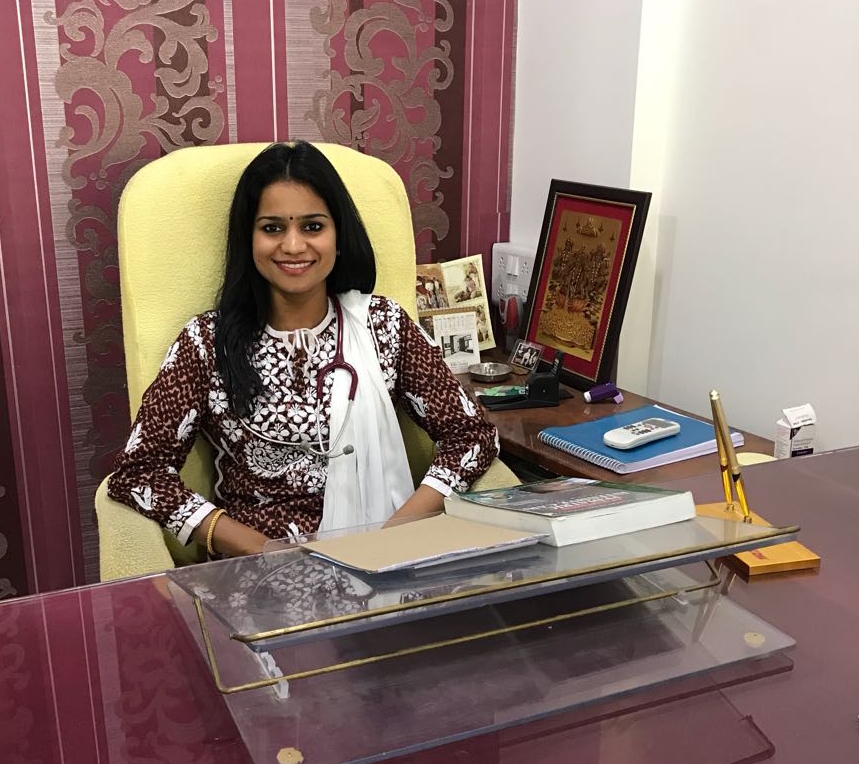 MD - Psychiatry, Diploma in Child & Adolescent Psychology , MBBS
Risk of pregnancy is less but its not 100% effective wait till her menses date and do urinary pregnancy test if menses missed on the expected date.
2
people found this helpful
Asked for female, 29 years old from Chennai

MBBS
General Physician, Cuttack
Your hemoglobin is less. It can affect the child 1.Take good nourishing diet like milk, cheese, paneer,egg, fish, mutton, chicken,pulses,soybean 2. Fresh green leafy vegetables ,tomato, cauliflower,broccoli,pumpkin,beans,spinach. 3 .Fruits rich in vitamin c (helps in absorption of iron) like citrus fruits lorange/grape/strawberry guava/mango/pineapple/- water melon 4.Fruits like apple,dry fruits like dates, khajoor,kismiss 5..Drink plenty of water, 6.Go for regular exercise, 7Take adequate rest, 8..Avoid physical and mental exertion. 9.Take Haem up syrup 3 tsf twice daily before food 10. Monitor your hemoglobin 11.consult gynecologist for further advice
3
people found this helpful
Shared 1 year ago • Featured Tip

MBBS, MD - Obstetrics & Gynaecology, Advanced Infertility
Yeast infections are caused due to the overgrowth of yeast, which is a fungus. This type of infection is also called as candidiasis. Most women in the world are likely to get infected with vaginal or vulvo-vaginal candidiasis at least once in their lifetime. The most common causative organism of this disease is Candida albicans. The other Candida species that might cause these are C. glabrata, C. parapsilosis, C. tropicalis, and C. krusei.
Sometimes, it becomes chronic and may appear 4-5 times in a year.
Other types of yeast infections
Yeast infections can be caused in other parts of the body as well. When yeast infections occur in the mouth, it is called thrush or oropharyngeal candidiasis. Yeast infections are mostly found in moist, warm areas such as armpits, genital area etc. This type is called cutaneous candidiasis. Most candida infections are not very harmful. However, if they reach the blood stream, it can result in fatality. This is called invasive candidiasis and can happen by inserting an infected catheter, etc.
What causes candidiasis?
Candidiasis is caused when the natural flora of the area is thrown off balance. The most common causes of candidiasis are:
Obesity
Diabetes
Diseases such as HIV which suppress immunity
Pregnancy
Antibiotics, steroids and birth control pills
Vaginal douching
Using perfumed products such as soap and bubble baths
Wearing tight clothing such as synthetic underwear and spandex that do not allow your genitals to breathe

If you wish to discuss about any specific problem, you can consult a gynaecologist.
4538
people found this helpful
Shared 1 year ago • Featured Tip

High blood pressure, or hypertension, is defined as blood pressure higher than 140/90 mm hg. Hypertensive disorders in pregnancy are a major cause of maternal, fetal and neonatal morbidity and mortality, both in developing and developed countries. Hypertension is the most common medical problem in pregnancy.
If high blood pressure continues after 20 weeks of pregnancy, preeclampsia and other complications can develop.
What causes high blood pressure during pregnancy?
According to the national heart, lung, and blood institute (nhlbi), there are several possible causes of high blood pressure during pregnancy.
These include:
- being overweight or obese
- failing to stay active
- smoking
- drinking alcohol
- first-time pregnancy
- a family history of pregnancy-related hypertension
- carrying more than one child
- assistive technology (such as ivf)
- maternal age is also a factor, with pregnant women over the age of 40 being more at risk.
BP measurement:
# use a sitting or semi-reclining position so that the arm to be used is at the level of the heart.
# do not take the bp in the upper arm with the woman on her side, as this will give falsely lower readings.
What are the complications of high blood pressure during pregnancy?
- if high blood pressure continues after 20 weeks of pregnancy, there can be complications. Preeclampsia can develop.
What is preeclampsia?
This condition can cause serious damage to your organs, including your brain and kidneys. Preeclampsia is also known as toxemia or pregnancy-induced hypertension. Preeclampsia with seizures becomes eclampsia. This can be fatal.
Thorough prenatal care, including regular doctor's visits, should be able to address preeclampsia symptoms. Symptoms include:
@protein in a urine sample
Abnormal swelling in hands and feet
@persistent headaches
Preventing high blood pressure during pregnancy:
Common risk factors for high blood pressure, such as obesity and a history of high blood pressure, can be minimized through diet and exercise. Of course, during pregnancy, it is inevitable that you will gain some weight. It's recommended that pregnant women consult with their doctor to identify a weight gain target that is healthy for them.
Dietary guidelines for pregnant women vary from person to person. Speak with a nutritionist who will keep your specific height and weight in mind when creating a nutrition plan for you.
The nhlbi emphasizes that it's important to take steps to lessen your risk of high blood pressure. You should steer clear of smoking and drinking alcohol, both of which have been known to raise blood pressure.
Pregnancy causes hormone shifts, as well as psychological and physical changes. This can bring on stress, which can make high blood pressure harder to manage. Try stress reduction techniques such as yoga and meditation.
Management:
Management depends on the woman's bp, gestational age and blood flow in the placenta. Non-pharmacological management is recommended for many women but is not recommended when there is the presence of associated maternal and fetal risk factors. Non-pharmacological management includes close supervision, limitation of activities, and some bed rest in the left lateral position.
All pregnant women should receive antenatal education so that they are aware of the symptoms associated with pre-eclampsia, its importance, and the need to obtain medical advice.

Such symptoms include:
Severe headache.
Visual problems: blurred vision or flashing before the eyes.
Severe epigastric pain.
Vomiting.
Sudden swelling of the face, hands or feet.

Women who are at high risk of pre-eclampsia are recommended to take 75 mg aspirin daily from 12 weeks of gestation to delivery. Such women are those with:
- hypertension or pre-eclampsia/eclampsia in a past pregnancy.
- chronic kidney disease.
- autoimmune disease (eg, systemic lupus erythematosus (sle) or antiphospholipid syndrome).
- diabetes mellitus (both type 1 or 2).
- chronic hypertension.

Women should also take 75 mg aspirin daily from the 12th week if they have any two of the following features:- in their first pregnancy.
- aged ≥40 years.
- previous pregnancy >10 years ago.
- body mass index (bmi) of ≥35 kg/m2 at booking.
- family history of pre-eclampsia.
- multiple pregnancy.
Medication for high blood pressure during pregnancy:
Some traditional blood pressure medications can cause problems in pregnant women should be avoided when you are pregnant:
-ace inhibitors
-renin inhibitors
-angiotensin receptor blockers
These drugs in particular will be passed through the bloodstream to the developing baby. They can negatively impact the baby's health. These medications may also cause blood to thin, which can compromise the mother's ability to carry the baby to term.
Methyldopa and labetalol are both drugs that have been deemed safe for use to manage blood pressure during pregnancy.
Talk to your doctor about how to control your blood pressure if you develop hypertension during pregnancy.
Summary:
High blood pressure during pregnancy doesn't usually lead to serious problems. However, if it goes untreated, hypertension can become life-threatening for both mother and baby.
7
people found this helpful
Asked for female, 27 years old from Vadodara

You can go for 14 days tour but avoid heavy jerks. There could be pain in abdomen or vaginal bleeding.
1
person found this helpful

post graduate diploma in dietetics and public health nutrition
Dietitian/Nutritionist, Delhi
Kiwi fruit is rich source of folic acid which helps brain and cognitive development ,its completely safe to have during pregnancy but it also highly acidic, so don't eat too much or you may get mouth sores. If you need me to help you out with a detailed diet chart especially made as per your preferences, please contact us for a direct consultation through Lybrate or write to me.
1
person found this helpful
View All Feed
Near By Doctors
MBBS, DGO
Gynaecologist
Acharya Shri Nanesh Hospital,
Book Appointment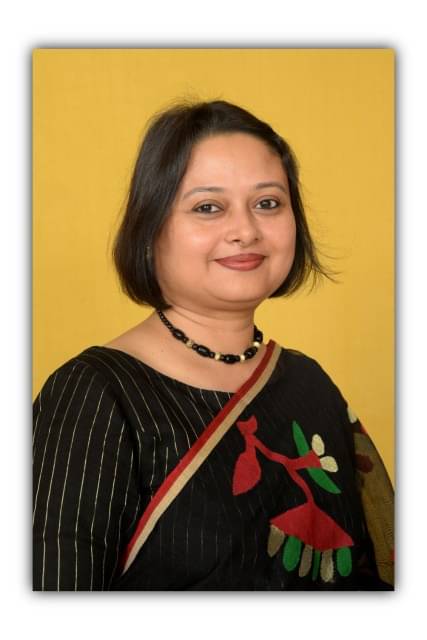 MBBS, MD - Obstetrics & Gynaecology, Diploma in Reproductive Medicine (Germany)
Gynaecologist
Book Appointment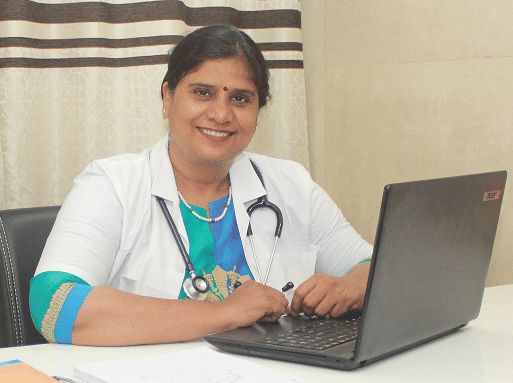 MBBS Bachelor of Medicine and Bachelor of Surgery, DGO
Gynaecologist
Book Appointment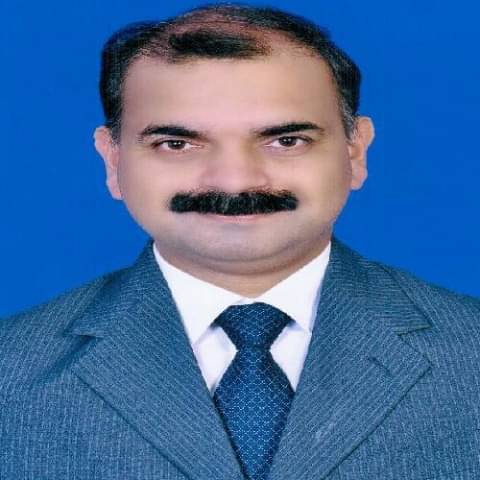 MD - Obstetrtics & Gynaecology, MBBS
Gynaecologist
Book Appointment