Videos (2)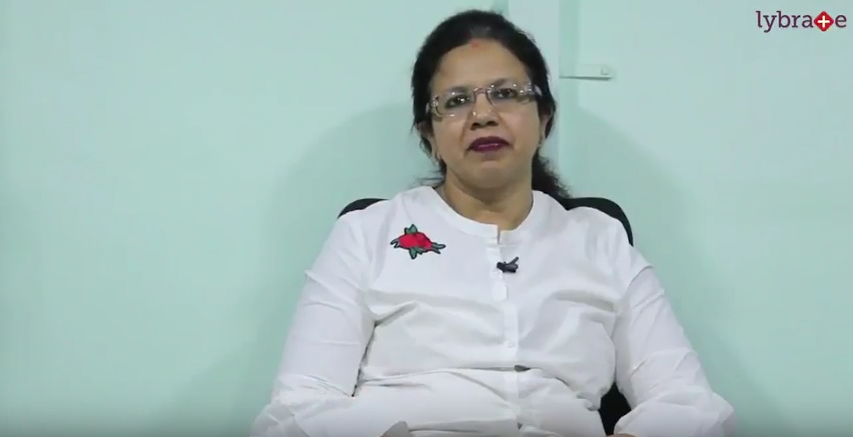 Hi friends!
Myself Dr. Prriya Thakkar. I'm practicing homeopath at Vashi, Navi Mumbai.
Today we would talk about homeopath and respiratory tract problems. Respiratory tract can be divided broadly into upper respiratory tract involving the throat and the lower respiratory tract involving the lungs. Respiratory tract problems normally present as nasal discharge, nose block,throat pain, cough. They can be allergic or infective. Allergic problems normally get aggravated with change of weather exposure to strong odors, smoke, things like that. Whereas infective problems they can come up any time. But one associated symptom is fever. This is more or less present in infective conditions. Once the word fever is uttered panic strikes the patient as well as the patients. They normally want to back out getting treated with homeopathic. But friendslet me tell you homeopathy works wonderfully with fever conditions as high as 103- 104degrees. Today I have some presenting videos which would explain to you how wonderful homeopathy works in this high fever cases. First is a girl child, she first came to me when shewas 2 years of age, she has recurrent tonsillitis and her condition was so bad that she was not getting well even with allopathic medicines. Even high doses of antibiotics were not working for her and she was advised to undergo tonsillectomy.as a last try she came to me to try homeopathy, if that wouldn't work she would give up. This patient she recovered perfectly with homeopathic medicines. The another video is of two siblings, brother and sister both, the boy was 9 months old when he came to me and the girl was 3 and a half years old. Both of them again having fever as high as 103-104 always. But in the girl she always had upper respiratory i.e. the throat involvement followed by the chest involvement so she would present with freeze and things like that. Both of them are doing wonderfully today after so many years. There's one more case which is allergic, this child is 2 years of age she came to me with constant cough for almost 2 months. Her mother tried everything under the son but the cough wasn't good. This was an allergic presentation and she recovered totally well with homoeopathy. So friends any of your respiratory illnesses you can definitely contact me at Lybrate.
read more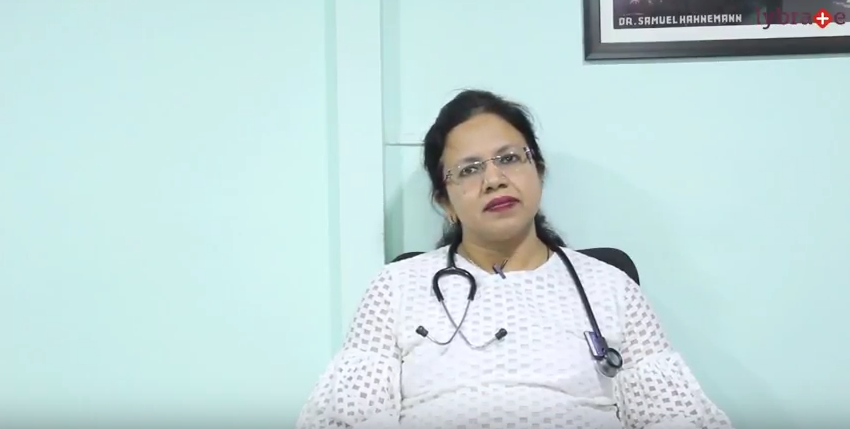 Hi friends,
This is Dr. Prriya Thakkar, I am a practicing homeopath at Vashi, Navi Mumbai. Friends this is my first interaction on this particular platform.
So I would like to start with something which is most commonly as to a homeopath. People come across and ask me mam, homeopathy kis cheez mein de sakte hain, kaun si problem mein de sakte hain, this is the most common question we come across. So friends, let me tell you homeopathy is a beautiful science, it can be used anywhere you like meaning in any of the disease conditions what varies is the role that it plays, say for example you have conditions like skin diseases, hair fall, respiratory problems, like cough, cold, fever, asthmatic conditions, GI disturbances, hair fall etc. these are the conditions wherein homoeopathic medicines can be used as a sole curator meaning it would be the only medicine which can be used to cure the condition. Then there are other conditions, like cancer you talk of Diabetic foot ulcer or you talk of accidents, cuts and bruises. Let me tell you about a case there was a young child boy of around 12 to 14 years of age, he just with his friends and one of his friend just pushed him and he bang into a pillar, now he injured his eye the eyelid on the outer end and he had a cut which needed I think around 1 or 2 stitches. Coincidently I was around the place and we applied local homeopathy medicines. There was no oral medications given whatsoever and he was dressed only with homeopathy medicines for a week and the cut just disappeared it were hard even to find where the injury had taken in the first place. So friends this is how homeopathic works, let me describe about one more patient this was again a boy of 10 years and he met with an accident, wherein he had a deep injury on the right lateral side of his leg at the knee joint and he had a real deep cut which had to be sutures around 17 to 20 sutures would given in that particular area. Then as the norm goes off all the painkillers, antibiotics and dressing were advised by the concerned surgeon. This patient again was a relative of mine, so what we did was we gave him some oral medication for the pain relief and healing and he was dressed only with homeopathy medicines. Within 15 days he required no painkillers no antibiotics whatsoever and the wound heal beautifully with minimal scarring. You have bruises say you have a bad fall with an injury you can create them with homoeopathy. Similarly accidental cases, cases of accident where you have fractured a particular bone you definitely need to go undergo plaster, you definitely need the initial mode of line of treatment given by orthopaedic surgeon but with that but you can do is you can give homeopathy medicines which help the fracture to heal faster, this is our homeopathy helps and plays a parallel role. Let me describe one more case, this is a patient this is was this was my first cancer patient which I handled this was a lady of 72 years old, she was diagnosed with Cholangiocarcinoma, the stage which was diagnosed was very late and she being a diabetic which was not under control doctor advised against chemotherapy radiation she had nothing whatsoever which we could do in that particular case. So the doctor suggested let us get a stenting done of a common bile duct, so that she doesn't develop jaundice and other complications, that was the only help they could give. They did that this patient for more or less throughout for a year in the hospital on a IV fluids, after a while she developed nausea, vomiting and lot of vertigo. Now the patient being known to me when to a homeopath and to a senior homeopath practicing somewhere in Mahim I was the moderator in between, she was under him for a while but the case was not improving and she was still suffering. Finally somehow the case landed up in my hand and I gave her a few doses of homeopathic medicines, the patient really improved when in terms of nausea and vomiting which stopped her vertigo, though she was in the bed she just couldn't turn around not even move her head and that also subsided. After a while say a period of around 2 months or so again this patient now she developed Ascites, Ascites is a condition where there is a lot of fluid accumulation in the abdomen and the only solution that you have is to aspirate this particular fluid from the abdomen, which is called the peritoneal tap. She underwent 3 sittings of peritoneal tap each time that tap being down around 2 to 21/2 litres was aspirated. Again I was called in, we gave her a couple of doses of homeopathy medicines and she was posted next day for the tap again. So next day she was again posted for peritoneal tap to the at a surprise of a gastroenterologist there was hardly any fluid which was aspirated say around 3 to 400 ml, that was it and friends I am glad to say that was the last peritoneal tap which underwent till that time she died.
So a friend this is how a homeopathy works, it is really wonderful how well you use it is all that matters.
Any of your queries regarding homeopathy or any of your illness which can be treated through homeopathy, you can definitely contact me through Lybrate.
read more
Personal Statement
Dr. Priya Thakkar is a Homeopath in Kopar Khairne, Navi Mumbai and has an experience of 12+ years in this field. Dr. Priya Thakkar practices at Dr.Priyaa Thakkar's Homeopathic Clinic in K...
...more
Dr. Priya Thakkar is a Homeopath in Kopar Khairne, Navi Mumbai and has an experience of 12+ years in this field. Dr. Priya Thakkar practices at Dr.Priyaa Thakkar's Homeopathic Clinic in Kopar Khairne, Navi Mumbai. She completed BHMS from Dhondumama Sathe Homeopathic Medical College, Pune. She is a member of Homeopathic Integrated Medical Practitioners Association, Maharashtra (HIMPAM). Some of the services provided by the doctor are: Youth Counselling, Renal Stone Treatment, Consultant Physician, Menstrual Problems and Infertility Treatment etc.
More about Dr. Prriya Thakkar
Dr. Priya Thakkar is a homeopathic doctor in Navi Mumbai and has been practicing in the same capacity since the last 23 years. Dr. Priya has created a level of professionalism for herself that is unmatched and cannot be compared. She has contributed positively in bringing awareness about the benefits of homeopathy amongst patients and has been able to take the field on a new level of success in her own small way. She has made sure that she finds and provides the most apt diagnosis and treatment solutions to the problems that her patients may be facing. When the most practical and viable health solutions are needed for patients that trust in wellness created by homeopathy, Dr. Priya can be the most trusted resource. A homeopathic doctor based in Navi Mumbai, Dr. Priya Thakkar has been touching lives through her practice at the Dr. Priyaa Thakkar's Homeopathic Clinic in Kopar Khairne, a suburb of Navi Mumbai. Her extensive experience in the field has a stream of patients visiting her on a daily basis to find the most practical, quick and effective health solutions. Dr. Thakkar has become the epitome of treatment solutions in the parallel stream of medicine and has ensured that her patients get a good worth of the Rs. 700 that they spend on the consultation fees at her clinic. Dr. Priya Thakkar has achieved her BHMS from Pune where she has been a gold medallist in her field of study. Dr. Thakkar, the homeopathic doctor in Navi Mumbai also holds membership with Homeopathic Integrated Medical Practitioners Association. Dr. Thakkar makes sure that she remains in constant touch with the active medical fraternity and gets updated on the latest and the most effective treatment techniques and methods that are introduced in the medical field regularly so that her patients can get benefitted from her knowledge updation.
Info
Education
BHMS - Dhondumama Sathe Homeopathic Medical College - Pune - 1993
Languages spoken
English
Hindi
Professional Memberships
Homeopathic Integrated Medical Practitioners Association
BHMS - Gold Medalist
Location
Book Clinic Appointment with Dr. Prriya Thakkar

Shop No. 226, Satra Plaza, Second Floor, Sector-19/D, Vashi

,

Navi Mumbai
Get Directions



Consult Online
Text Consult
Send multiple messages/attachments. Get first response within 6 hours.
7 days validity
•
₹350 online
Consult Now
Phone Consult
Schedule for your preferred date/time
15 minutes call duration
•
₹400 online
Consult Now
Video Consult
Schedule for your preferred date/time
15 minutes call duration
•
₹1000 online
Consult Now
Health Packages
30 Days validity
•
Medicines included
₹4000
90 Days validity
•
Medicines included
₹4500
90 Days validity
•
Medicines included
₹6500
90 Days validity
•
Medicines included
₹4500
30 Days validity
•
Medicines included
₹1500
30 Days validity
•
Medicines included
₹1200
30 Days validity
•
Medicines included
₹1800
Services
Submit Feedback
Submit a review for Dr. Prriya Thakkar
Your feedback matters!
Write a Review
Patient Review Highlights
"knowledgeable"
21 reviews
"Very helpful"
34 reviews
"Professional"
2 reviews
"Caring"
12 reviews
"Practical"
2 reviews
"Helped me impr..."
5 reviews
"Inspiring"
2 reviews
"Thorough"
4 reviews
"Well-reasoned"
3 reviews
"Saved my life"
1 review
"Prompt"
1 review
Reviews
Nishat
Jun 12, 2017
I was diagnosed with body weakness. she is very talented and seasoned doctor. I have consulted so many doctors, but no one was able to solve my body weakness. I read about Dr Priya Thakkar on one of the social media platform. the overall atmosphere in her Homeopathic Clinic is very soothing. I am almost my normal self post the treatment and for that my Priya Thakkar is the reason. With great ease she explained us the problem and how the treatment will be carried out.
Arnima
Apr 30, 2017
I was having therdiarrhoea problem and I was very stressed about my health. Dr Priyaa Thakkar's Clinic in Mumbai has all the latest technology in place to handle severe cases. I am so much benefitted with hertreatment, that i am perfectly fine now. I was having therdiarrhoea, but the symptoms were not very visible. Priya Thakkar doesn't just randomly prescribes medicines, but first properly diagnoses the problem. Both Priya Thakkar and staff were very helpful.
Agyeya
Jun 18, 2017
Thanks to herI am much better now. I have diabetes from quite some time. Hygiene is very important, and I must Dr Priyaa Thakkar's Homeopathic Clinic was extremely clean. The best thing about Priya Thakkar is that she prescribes limited no. of medicines. The Dr Priyaa Thakkar's Homeopathic Clinic was equipped with various facilities. I was shocked to experience the symptoms of diabetes. She is not just friendly, but also is very motivating.
Shweta Wandekar
Mar 27, 2018
I am Shweta(21yr). I was suffering from hair disease called lichen planopilaris in which hair gets lost in patches and even scarring occurs.. but doctor Priya helped me in that.. within 2 weeks I am feeling changes in my hairs and even in health..I Will definitely review you soon about my further improvements.. she is definitely a good doctor.. I will suggest everyone who is suffering from any of skin disease..
Triti
Apr 7, 2017
One of my cousin's referred to dr Priya Thakkar.She ensures that she gives enough time to each patient. I have consulted so many doctors but nobody till now was able to understand my concern of acne properly. All the staff members at her clinic Dr Priyaa Thakkar's Homeopathic Clinic in Mumbai were very helpful. She is a very nice and caring doctor.
Anulekha
May 15, 2017
I was suffering from Acidity for such a long time. I talked to dr Priya Thakkar and took a treatment from her.She never gets frustrated, even when I ask a number of queries.With the help of her treatment I am feeling so great. One can find her at Dr Priyaa Thakkar's Homeopathic Clinic in mumbai
Ibhanan
Apr 1, 2017
I was suffering from acute headache from quite long. I consulted Dr Priya .Finally with her treatment, I am completely cured from the disease. She is very talented and seasoned doctor. Her Homeopathic Clinic is designed in such a way that every patient feels at ease.
Chandani
Jun 12, 2017
It was an excellent experience. dr PhaniKiran is a very good person. She understands the problem of a patient thoroughly and clarifies all the doubts and questions. She is very friendly and a good human being.
Yogesh Kumar
Jan 9, 2018
I found the answers provided by the Dr. Priya Thakkar to be knowledgeable. Mam m drinks nhi krta and aap contact no do. Mera bhot jada acne horhe h my no 7210220423
Nirmalya Sarkar
Aug 4, 2018
One of the best homeopathy Doctors I have come across . Her knowledge and diagnosis is very good. Great experience.
Reshu
Apr 1, 2018
I found the answers provided by the Dr. Prriya Thakkar to be very helpful, caring and inspiring. Very
Indira Akula
Oct 7, 2016
I found the answers provided by the Dr. Priya Thakkar to be knowledgeable. Thank you madam
Anonymous
Sep 22, 2016
Dr. Priya Thakkar provides answers that are caring. Share feedback in your own words...
Shakira Khan
Jan 27, 2017
I found the answers provided by the Dr. Priya Thakkar to be very helpful. Thanks
Sweta Upadhyay
Jul 26, 2018
Dr. Prriya Thakkar provides answers that are knowledgeable. Thnx doc
Verified
Sep 14, 2018
It's was good
Feed
Shared 2 months ago • Featured Tip
Piles or haemorrhoids cause severe bleeding (coupled with severe pain and blood in the stool) in the anal region because of sudden increased pressure in the concerned area due to an abnormal enlargement of the rectal veins.
The haemorrhoids, which grow on the outer part of the anus, are more painful as compared to the internal haemorrhoids (which are generally not visible on the outside and grow on the insides of the rectal area).
Primary Causes-
The major causes of haemorrhoids are hereditary factors, excessive alcohol consumption, weight gain, lack of regular physical exercise, undiagnosed and chronic gastric disorders such as dysentery, diarrhoea or constipation, tumour in the pelvic areas and a significant enlargement of the uterus during pregnancy.
Out of all the diseases, the most feared are the ones are that remind one of surgeon's knife. Piles is just one out of those diseases. But with Homeopathic medicines one can can be saved from the surgeon's knife; moreover they are entirely safe, gentle and the cure of piles is permanent. This means that homeopathy can help in the complete recovery of piles. Homeopathic Remedies for hemorrhoids aim at correcting the internal disturbances of venous system by making the vein valves more strong which helps in a complete recovery. The sooner the patient approaches a homeopathic physician for piles treatment, higher are the chances of a complete recovery and avoidance of surgery. Homeopathy should be the preferred and the first mode of treatment in piles owing to the use of safe, natural nature of medicines before. Some of the most common homeopathic medicines for piles are-
Ratanhia: Piles, accompanied by severely painful hemorrhoids (which cause tremendous pain during excretion) and severe/persistent pain that stays for several hours after excretion, can be addressed by this medication.

Nux vomica: For extreme sensitivity to cold on having been diagnosed with piles, you might be recommended this particular medicine. This homeopathic preparation can also help if one is suffering from piles caused because of the excessive consumption of spicy foods, alcohol.

Graphites: It provides an effective remedy for piles along with symptoms of chronic constipation, frequent skin eruptions and persistent menstrual anomalies.

Arsenic Album: A burning sensation around the anal region that worsens with any form of physical movement or exercise can be taken care of with this particular antidote. It is also prescribed if the hemorrhoids bleed severely.

Hamamelis: This homeopathic preparation is useful to remedy cases of the presence of blood in the feces.
These are just a few of the commonly used Homeopathic remedies and are mentioned only to create awareness about the effectiveness of Homeopathic medicines for scabies. It is not advisable to resort to self-medication for any disease.
1
person found this helpful
Shared 3 months ago • Featured Tip
Depression is a state of mind that adversely affects the way a person thinks, feels and behaves. It's becoming an unpleasant existence in everyone's life these days due to lot of factors such as:
Competition with Others,

Desires not getting fulfilled,

Relationship related concerns,

Performance Pressures,

Societal Pressures etc.
In most cases, depression does not have a single cause. Rather, it results from a mix of factors i.e. your genes, events in your past, your current circumstances, and much more.
Depression, like many other behavioral health issues, has complex interacting Biological, Psychological, Social and Environmental contributing factors.
Depression in teenagers is very common owing to hormonal changes and increased stress of coping with studies and the social world. Genetic factors also play an important role in triggering depression in teenagers.
Signs and Symptoms:
Persistent Sadness: Constant feeling of sadness irrespective of the company.

Thoughts or attempts of suicide: Thinking that suicide will solve all problems.

Fatigue: A state of decreased energy levels.

Helplessness and Hopelessness: Living with a though that nothing will ever get better.

Loss of interest in daily activities: Lack of interest in your hobbies, your favourite pastimes or social activities, or sex etc.

Appetite or weight changes: Significant weight loss or weight gain.

Sleeping disorders: Either insomnia, especially waking in the early hours of the morning, or oversleeping.

Irritability: Low tolerance level.

Loss of energy: Feeling fatigued, sluggish, and physically drained.

Self-loathing: Feeling of worthlessness or guilt.

Concentration Issues: Trouble focusing or remembering things.
Homeopathy For Depression-
Homeopathic remedies for depression in teenagers are no different from those used for treating depression in adults.
In the initial stages or in the milder forms or in people who are not aware of the disease, depression can go unidentified till its implications become too obvious. People often overlook it as a mere low mood or some start assuming it as a part of their psychological makeup. Even families or spouse start accommodating accordingly, thereby making identification of depression all the more difficult. Homeopathic treatment for depression is great form of alternative medicine and natural therapy for depression.
Advantages of using Homeopathy for Depression:
The best part of homeopathic treatment is that the homeopathic medicines are totally side effect free and its long term use leads to no damage to the body. Homeopathic medicines also do not cause any sedation.
The options in conventional treatments are either to take antidepressant medications or to remain depressed, however, homeopathic medicines are said to be side effect free and its long term use leads to no damage to the body. Homeopathic medicines also do not cause any sedation.
There are lot of medications in homeopathy which are used, post understanding of the behaviour of a person; his/her complete biological and genetic status, his/her existing medical conditions.
It is always recommended to consult a homeopath and not to go for self-medication, as it requires specific potencies of medicines for them to be effective on the medical condition. In case you have a concern or query you can always consult an expert & get answers to your questions!
4820
people found this helpful
View All Feed