Videos (1)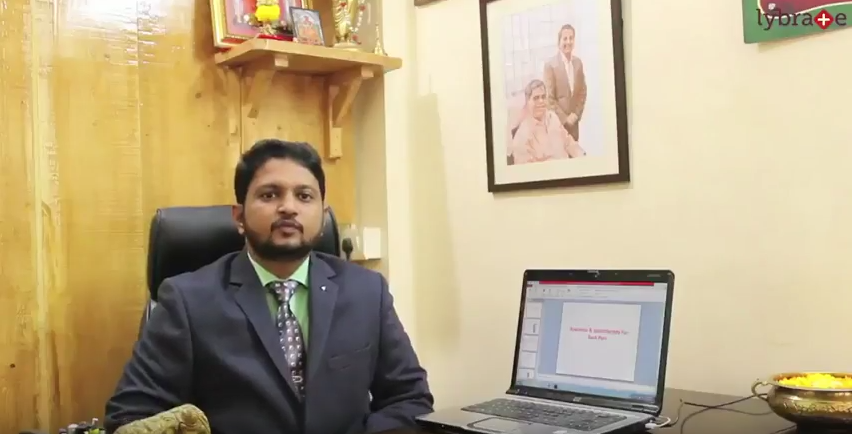 Personal Statement
Our team includes experienced and caring professionals who share the belief that our care should be comprehensive and courteous - responding fully to your individual needs and preferences.
...more
Our team includes experienced and caring professionals who share the belief that our care should be comprehensive and courteous - responding fully to your individual needs and preferences.
More about Dr. Kalpesh Mande
Dr. Kalpesh Mande is a very famous and reputed doctor who specializes in the field of Ayurveda and has had an experience of about 8 years in his hands. He is currently based in Navi Mumbai and attends his patients at Dr. Mande's Ayurved Panchakarma & Physiotherapy Clinic where you can avail his services. You can also contact him via call or online texting. He has completed his BAMS in 2008 from Bharti Vidyapeeth Ayurved College and Md in Ayurveda from Padmashree Dr. D.Y. Patil Ayurvedic College and Hospital in 2014. The professional memberships he is associated with include National Integrated Medical Association and Global Ayurved. His Ayurvedic specialties include asthma treatment, cosmetology, dermatology, infertility, gynecology, endocrinology, cardiology, ayurveda, panchakarma, pain management, health, thyroid, sexology and many more which is a never ending list. He highly believes in the theory of developing and maintaining professional and personal relationships with his patients. He is well acquainted with the advancement of medical technologies these days. His patients are well informed of the general health information and tips extended by him. He treats his patients with a lot of commitment and care.
Info
Education
MD - Ayurveda - Padmashree Dr. D.Y. Patil Ayurvedic College Hospital, Navi Mumbai - 2014
BAMS - Bharti Vidyapeeth Ayurved College, Pune - 2008
Languages spoken
English
Hindi
Professional Memberships
National Integrated Medical Association
Global Ayurved - 2009 Ayurved Today - 2011
Location
Book Clinic Appointment with Dr. Kalpesh Mande

RH-3, Nayan Co. Housing Society, Plot No - 16, Sec -10, Vashi, Near Water Tank & Near Gaondevi Mandir

,

Navi Mumbai
Get Directions





+1

Consult Online
Text Consult
Send multiple messages/attachments. Get first response within 6 hours.
7 days validity
•
₹300 online
Consult Now
Phone Consult
Schedule for your preferred date/time
15 minutes call duration
•
₹500 online
Consult Now
Video Consult
Schedule for your preferred date/time
10 minutes call duration
•
₹300 online
Consult Now
Health Packages
Services
Submit Feedback
Submit a review for Dr. Kalpesh Mande
Your feedback matters!
Write a Review
Feed
Clove is a commonly known spice, which is native to the Asian cuisine. They are dried flower buds of a tree from the family of Myrtaceae. These buds are known to be harvested originally in Maluku Islands in Indonesia. The cloves are aromatic and is known to lend a sweet and earthy flavor to food. Historically, cloves have been used both for culinary and medicinal uses. As a culinary spice, clove is used in meat dishes, curries, drinks and marinades. It is widely used in Indian, Chinese, African and South Asian cuisine.

Cloves have amazing medicinal properties. The bud has been widely recognized as a wonder bud packed with health benefits. In India, cloves are an important element of Ayurvedic medicine. It's warm and soothing properties are beneficial for treating digestive tract problems. Clove oil is used in aromatherapy and can also be used as an ant repellent, due to its strong smell.

Clove oil is extracted from cloves and contains a chemical compound called Eugenol. This compound not only lends aroma to the spice, but also possesses analgesic, antibacterial, antiseptic and anesthetic properties. It is for this reason, clove oil is used extensively in dentistry as an anodyne (A pain reliever). Its antiseptic and antibacterial properties are beneficial in treating infections and its anesthetic qualities are extremely helpful in relieving pain.

In painful teeth conditions like an abscessed tooth, infections, gum disease or even cavities, toothache can range from mild to sharp shooting and almost unbearable pain. The patient suffering from such conditions is usually put on antibiotics, thus, it is wise to recommend using Ayurvedic clove oil or Eugenol oil as it is commonly known for its pain relief properties. Eugenol helps in providing relief from pain by arresting the nerve tissues, causing a local anesthetic effect. However, it is strongly advised to use clove oil only under the guidance of a dentist.

Since Clove oil can alter blood
sugar
levels and is warm in nature and is not recommended for patients suffering from
diabetes
or
bleeding
disorders. Caution must be exercised as overuse of clove oil can cause nerve damage. If using at home, it is better to mix 2 to 3 drops of the clove oil along with half a teaspoon of
olive oil
and then apply the mixture to the painful area.
The oil can also be applied using a cotton ball on the painful tooth with the help of tweezers; however, it is important that one should not keep the oil for more than 10 seconds on the affected area.
It is also important not to swallow any oil as it can be harmful for your health. Drinking clove
tea
or chewing a clove till it releases its oil is much safer and effective way to use it, than using a clove oil.
So, next time you have a toothache, do not suffer. Try this medicinal gift, but stay safe.
4984
people found this helpful
There are many condiments used for flavouring in Indian cooking. We also have many ingredients that can bring us health benefits. Khus khus or poppy seeds are one of the staple Indian condiments that we use in pulses, curries and other vegetable preparations. This condiment is also known for its varied health benefits that many of us may not be aware of.
Read on to know more about the health benefits of poppy seeds.
Constipation: Poppy seeds are known to drive away and prevent constipation. This condiment can also remove gas. These seeds keep your stomach feeling full for a much longer time. It can be added to your food so that you can avoid constipation and other problems like gas and indigestion. This is due to the fact that poppy seeds carry plenty of dietary fibres.
Sleep problems: Khus khus is also a well known ingredient that can be taken with warm milk and sugar to help in curing sleep disorders like insomnia. This ingredient helps in inducing sleep and is known to be an excellent way in which one can cure sleeplessness. The milk with poppy seeds must be ingested at least an hour before you sleep.
Respiratory problems: If you have been suffering from asthma and other respiratory issues for a very long time, then this might just be the cure for you. One can have poppy seeds as this ingredient acts like a decongestant of sorts and helps in keeping the airways and the throat tract clear. It reduces the amount of cough that one may be having, which helps in better management of the respiratory problem being faced.
Radical attacks: Any radical attacks like a sudden spike in one's cholesterol and blood pressure as well as cardiac arrest can also be prevented with the help of poppy seeds along with a good diet and exercise routine. Poppy seeds are a well-known source of antioxidants and one can have plenty of this in order to avoid coming down with any sudden and serious health issues.
Kidney stones: With the help of poppy seeds and its antioxidants as well as dietary fibers, it is possible to routinely flush out all those toxins that can otherwise accumulate in your body. These toxins usually give rise to conditions like kidney stones and other related issues. Ingesting poppy seeds on a regular basis can go a long way in avoiding such issues.
Pain killer: Whatever kind of pain we may be suffering from, and for whatever reason or condition, chewing on poppy seeds can actually help in giving substantial pain relief. It can relieve you of tooth aches as well as muscular and neurological pain.
4766
people found this helpful
A number of factors, such as physical ailments, stress, anxiety and even relationship problems can cause sexual problems. Relationship concerns where intimacy and the culmination of the various phases of sexual activity from stimulation to excitement and peak, cannot be possible in a satisfactory manner. So what are the routine sexual problems recognised and treated as per Ayurveda? Read on to know more.
1. Erectile Dysfunction: This condition is also known as impotence and it usually occurs when male patients cannot muster up and retain an erection for long enough to enjoy sexual intercourse. This problem can be fixed with various herbs and condiments including Sanda Oil massage on the testicles and nearby areas in order to increase the blood flow. Also, one can have ginger, honey, drumsticks, milk and other such ingredients for better achievement and retention of an erection for a prolonged period of time during sexual intercourse.
Sanda oil is not available in its pure form and simple branding of this name is not useful. Sanda is a wild reptile, which was boiled in ancient times and fats taken out to make Sanda oil. This is not possible now a days. Instead various 'Tilas' (penis massage oils) prepared by valuable herbs and vegetable oils such as Sesame oil should be used. Tila using Mall (purified arsenic) and egg are also effective. Preparation and use should be as per instructions in classic Ayurveda. Tila is selected as per history, present condition and duration of specific problem
OTC or advertisement products are general products, which do not benefit all. Post application directions are also important otherwise there may be adverse effect of Tila application
2. Premature Ejaculation: Premature ejaculation is a condition when the male patient may face ejaculation as soon as the intercourse begins, or upon insertion. This happens in an unplanned way and is a sudden occurrence that usually puts a damper on the sexual mood and activity. In Ayurveda, there are various herbs including Ashwagandha and a variety of oil massages that can help in treating this problem.
3. Sexual Weakness: Sexual weakness is a condition when the female or male patient may not have the energy to go through with sexual intercourse and may even complain of pain during intercourse. This problem is especially common among women, and may be caused due to fatigue, stress or even low pelvic strength following childbirth or miscarriage. The best way to treat this issue is with the help of proper counselling and therapy that will help in introducing Yogic poses that can strengthen the pelvic area so as to have better sexual strength.
4. Infertility: This problem may be found in both men and women. Ashwagandha, Vasant Kusumakar Ras, Shilajit and Labub Kabir are some of the herbs and concoctions that can help in increasing virility and the chances of conception by creating better sperm quality and quantity, as well as more effective ovulation.
Most of the sexual problems in Ayurveda are recognised as factors that arise from stress and anxiety. These are recognised as temporary issues that can be fixed with the help of a proper routine of eating, resting and exercising, as well as a healthy diet where the patient stays away from smoking, excessive drinking as well as drug abuse. Before taking any herbal medicines, one will have to consult the doctor and find out about side effects for patients suffering from chronic ailments like diabetes, cardiovascular diseases and others. In case you have a concern or query you can always consult an expert & get answers to your questions!
3786
people found this helpful
Autism is defined as a Neurobiological pervasive development disorder that includes lack of social skills and inability to reciprocate to social interactions. The patient may also have intellectual and cognitive deficits and problems in communication (verbal as well as non-verbal).
Ayurveda is the oldest study of medicine and has proved to be very effective when it comes to managing and treating those affected by autism. The earlier an autistic person resorts to Ayurveda, the more effective it is.
Ayurvedic drink recipe for treating the symptoms of autism: (should be taken daily)
1/3 cup of yogurt
3/4 cup of water
Or
Diluted fresh pomegranate juice
Ayurveda in curbing Aggression:
Autism includes heightened aggression and aversion from social interaction due to a neurological condition that impairs the functioning of the brain. Not all autistic patients are violent towards others, but may express their frustration by self-harm and emotional outbursts. One can curb these emotional outbursts by taking herbal supplements. An Ayurvedic herb called Brahmi (Bacopa monnieri) which is known for its, anti-anxiety, neuroprotection and antioxidant properties can help considerably.
Regular massages using sandalwood, rose, lavender and gotu kola oils are also very calming and relieving, because it stimulates the blood flow and neuronal responses. Massage also helps in increasing eye contact and social relatedness, less stereotypical behavior and improved sleep.
Ayurvedic herbs for Autism:
Brahmi; Scientifically known as Bacopa monnieri, Brahmi is an important herb that delays the process of forgetting and improves memory. Not only does Brahmi improve memory, but also increases the grasping power, intellect and speech and also corrects the abnormality of emotions, personality and mood of an autistic individual. It also helps in performing complex tasks such as comprehension, reasoning and learning.
Ashwagandha: Scientifically known as Withania somnifera, Ashwagandha has high affinity for gamma aminobutyric acid (GABA) receptors. Low GABA activity is related to cognitive impairment.
Shankhapushpi: Scientifically known as Convolvulus pluricaulis, Shankhapushpi is very effective in improving learning and memory and is highly effective in treating insanity and epilepsy.
Centella asiatica: This Ayurvedic herb is used as a medication for insanity, speech disorders and epilepsy, making it a very useful drug for treating autism.
In case you have a concern or query you can always consult an expert & get answers to your questions!
3228
people found this helpful
The drumsticks, scientific name Moringa oleifera often finds its way into the kitchen, used in the preparation of a variety of cuisines and delicacies, especially in India. From leaves to flowers, to seeds to the drumsticks itself, almost every part of Moringa or drumstick tree are edible and come laden with health benefits. In this article, we will discuss some of the benefits of drumsticks including their leaves, roots, flowers, and seeds.

Benefits of drumstick seeds
The drumstick seeds are a rich source of Vitamins (A, B-complex and C) and antioxidants and play a pivotal role shielding the body from the harmful oxidative effects of the free radicals.
The seeds are also known for their anticarcinogenic properties. The drumstick seeds contain Oleic Acid which is a Good Cholesterol that keeps the heart hale and hearty.
People dealing with acne, acne scars, fine lines, can achieve fruitful results using oil extracted from the drumstick seeds, keeping the skin young and healthy.
The drumstick seeds are an excellent source of Zinc (known to promote healthy sperm production) and Iron (an ideal option for people with low hemoglobin or anemia).
Benefits of drumstick tree roots
The Moringa roots come as a blessing for people dealing with medical conditions such as thyroid disorders, digestive problems, asthma, Inflammatory disorders, skin problems, to name a few.
Research suggests the use of drumstick tree roots can be highly beneficial in the case of ovarian cancer.
Benefits of Moringa/ Drumstick leaves
If you want a healthy, glowing and youthful skin, the Moringa leaves are what the doctor has just advised. Packed with almost all the vital nutrients and vitamins (B, Beta-carotene, folic acid, C, K, and provitamin A), the Moringa leaves comes is an excellent blood purifier and keeps a host of skin problems including acne and pimples at bay.
The Moringa leaves contain pyridoxine, folic acid, and riboflavin, and come across as a natural remedy for people with digestive problems.

Benefits of Moringa Flowers
The Moringa Flowers act as aphrodisiacs, enhancing the sexual desire or libido in a person. Thus, the flower is beneficial for people dealing with low libido or sexual dysfunction.
Other common benefits
Moringa is a rich source of the amino acid Tryptophan and provides excellent relief from stress, anxiety, depression and related problems and complications by enhancing the production of the hormone Serotonin.
The antiurolithiatic property of Moringa roots goes a long way to prevent the formation of gallbladder stones or kidney stones.
Drumsticks keep the eyes healthy reducing the incidences of retinal dysfunction and dilation of the retinal vessels significantly.
Drumsticks are also known to give the immune system a much-needed boost, strengthening them to a great extent.
8879
people found this helpful
Ashwagandha is one of the most powerful Ayurvedic herbs and is commonly known as the Indian ginseng. Ashwagandha can be loosely translated to mean the 'strength of ten horses'. It can be used to treat a number of diseases, relieve stress and fatigue, helps heal injuries and may also be used as an aphrodisiac and can help prevent male infertility.
5049
people found this helpful
In times of toned abs, nobody likes to flaunt belly fat. The burning of belly fat is one of topmost health priorities of all individuals irrespective of gender or nationality across the globe and people are willing to spend a fortune to achieve it. Today there are numerous options, diets and aids available which claim to get rid of fat, one must be careful about one's choose. The world's oldest medical systems, Ayurveda believes that belly fat can cause an increase in the kapha dosha.
By following a healthy diet and following an active lifestyle suggested by Ayurveda, the belly fat can be reduced. The healthy diet includes abstinence from certain foods that increase medha (body fat) and kapha. Carbohydrate and oil rich foods are to be strictly abstained.
One must be very careful when consuming foods with high carbohydrate content as these transform into sugar in the body and tend to accumulate on the body. The kapha and medha can be reduced by including green gram and horse gram coupled with changing from rice based diet to wheat based diet.
Drinking a lot of water contributes in a major way towards one's weight loss efforts. Water assists in flushing out excess water weight and improves metabolism. Drinking one glass of water every hour from the time one get up aids in burning of belly fat. One must add a spoon of triphala chooran to water, boil it and consume it with honey after every meal.
One must reduce the salt intake and milk based products such as ice-creams and butter. One should consume fruits, two in the morning and one every evening to reduce belly fat. Afternoon nap slows down the metabolic rate and reduces burning of calories, thus it should be avoided. Inclusion of ground spices as cinnamon, ginger and pepper in food will help one to get rid of pot belly.
One should try out the belly massage with lavana thailam, which is effective in disintegrating persistent belly fat. A 15 ml of varadi tonic mixed it with 60 ml boiled and cooled water with some honey is great for every morning and evening. Massage the belly vigorously after applying a paste made of horse gram powder and sour buttermilk over the belly and follow it up with a bath in warm water after thirty minutes of the massage.
Ayurveda stresses on detoxification to cleanse out the body, making it healthier and helps lose unwanted pounds. It is a natural way body's self-cleaning mechanism with many health benefits, such as removal of accumulated wastes and fat elimination.
Neither the belly fat loss happen overnight nor in a week's time. Ayurvedic methods of reducing belly fat takes time, so patience is the key for achieving the loss of belly fat as a desired result.
In case you have a concern or query you can always consult an expert & get answers to your questions!
4537
people found this helpful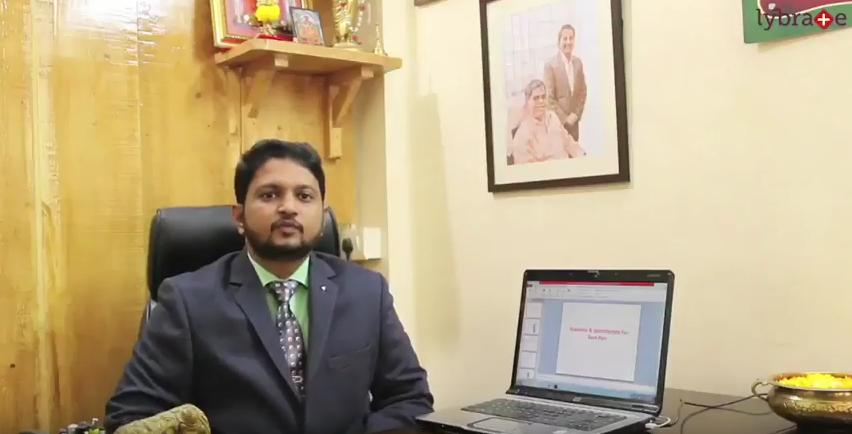 4169
people found this helpful
Rheumatism is an auto-immune and chronic disease caused due to the abnormal swelling of the body joints in the knees or the shoulders. The symptoms of rheumatism include intense pain in the morning, mild fever with the pain, swollen joints resulting in immense pain, stiff joints, increased pain in cold climate and extreme tiredness.
Doctors are still doubtful about the exact cause of the disease, but the weakened immune system might damage the joints. This makes obese people, smokers and women most susceptible to this disorder.
According to Ayurveda, rheumatism is caused due to a major imbalance in the 'Vata or Kapha' dosha. The Ayurvedic remedies aim for the restoration of the body's Vata/Kapha balance. Ayurvedic remedies help reduce the 'ama', the toxins produced by the body.
The Ayurvedic remedies for rheumatoid arthritis are as follows:
Boil a cup of mustard oil with camphor in it until the camphor dissolves well. Apply the lukewarm mixture on the affected areas once a day. This helps revive the blood circulation of the affected portion and subsequently reduces the abnormal swelling of the affected joints.
You can take a few unpeeled slices of potato and soak them in a glass of cold water. Keep it for the night and drink it the next morning on an empty stomach. Do this every day to get rid of the pain.
Include little amounts of ginger, garlic, and turmeric in your regular meals. This will help to reduce the inflammation and stiffness of the affected joints. Ayurvedic scriptures suggest that you should try and reduce the consumption of fish, red meat, curd, spinach and extremely chilled water as they might cause an imbalance in the 'vata'.
Applying a recommended amount of castor oil on the affected region helps reduce the inflammation and thus, the pain.
A herbal preparation of celery seeds can be consumed daily in order to treat rheumatoid arthritis.
In case you have a concern or query you can always consult an expert & get answers to your questions!
4393
people found this helpful
Do you feel bloated like a whale? Do you have a burning sensation in your stomach that makes you want to bend over constantly? This inflammation of your stomach could be caused by a number of reasons. One of the most common scenarios can be that you may have had a little too much to drink the last night or eaten too much spicy food or just eaten something that may have inflamed your stomach. Worry not, stomach inflammation can be easily treated.
Here are a few home remedies that can help:
Probiotics: Ever wondered why your grandmother told you to eat a bowl of curd if your stomach was out? Curd is rich in probiotics. These introduce good bacteria to your digestive system and help improve digestion. They also aid in regulating bowel movements and speed up the healing process. Apart from curds, foods such as kefir, Kimchi, and kombucha are also rich in probiotics and can help relieve the inflammation to a great extent.
Green tea: Amongst other things green tea also helps soothe the digestive system. It also improves digestion. Studies have shown that drinking a cup of warm green tea even just once a week can make a significant difference for gastritis patients. To improve the taste, you could add a spoonful of honey to the tea. Honey also has a number of potential health benefits for your digestive system.
Eat smaller meals: Eating heavy meals with large gaps between them can be one of the major causes of inflammation. So, if you've been suffering from recurring gastritis attacks, consider eating smaller meals with shorter gaps between them. Also, pay attention to what you're eating. Avoid foods that make you feel bloated and that are difficult to digest. If you do not know what foods trigger such a response, start maintaining a food journal. This will help you identify the foods that don't suit your digestive system.
Garlic Extract: Garlic has a number of health benefits. This herb is also great for an upset stomach. Garlic extract can help remove H. pylori from your stomach. This is the strain of bacteria most commonly responsible for stomach inflammation. To benefit from this crush a few pods of raw garlic and drink a teaspoon of the juice extracted. Alternatively, you can buy garlic extract from an Ayurvedic store.
In case you have a concern or query you can always consult an expert & get answers to your questions!
4197
people found this helpful
View All Feed