Videos (1)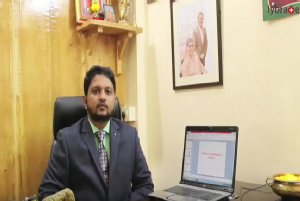 Personal Statement
Our team includes experienced and caring professionals who share the belief that our care should be comprehensive and courteous - responding fully to your individual needs and preferences.
...more
Our team includes experienced and caring professionals who share the belief that our care should be comprehensive and courteous - responding fully to your individual needs and preferences.
More about Dr. Kalpesh Mande
Dr. Kalpesh Mande is a very famous and reputed doctor who specializes in the field of Ayurveda and has had an experience of about 8 years in his hands. He is currently based in Navi Mumbai and attends his patients at Dr. Mande's Ayurved Panchakarma & Physiotherapy Clinic where you can avail his services. You can also contact him via call or online texting. He has completed his BAMS in 2008 from Bharti Vidyapeeth Ayurved College and Md in Ayurveda from Padmashree Dr. D.Y. Patil Ayurvedic College and Hospital in 2014. The professional memberships he is associated with include National Integrated Medical Association and Global Ayurved. His Ayurvedic specialties include asthma treatment, cosmetology, dermatology, infertility, gynecology, endocrinology, cardiology, ayurveda, panchakarma, pain management, health, thyroid, sexology and many more which is a never ending list. He highly believes in the theory of developing and maintaining professional and personal relationships with his patients. He is well acquainted with the advancement of medical technologies these days. His patients are well informed of the general health information and tips extended by him. He treats his patients with a lot of commitment and care.
Info
Education
MD - Ayurveda - Padmashree Dr. D.Y. Patil Ayurvedic College Hospital, Navi Mumbai - 2014
BAMS - Bharti Vidyapeeth Ayurved College, Pune - 2008
Languages spoken
English
Hindi
Professional Memberships
National Integrated Medical Association
Global Ayurved - 2009 Ayurved Today - 2011
Location
Book Clinic Appointment with Dr. Kalpesh Mande

RH-3, Nayan Co. Housing Society, Plot No - 16, Sec -10, Vashi, Near Water Tank & Near Gaondevi Mandir

,

Navi Mumbai
Get Directions





+1

Consult Online
Text Consult
Send multiple messages/attachments. Get first response within 6 hours.
7 days validity
•
₹300 online
Consult Now
Phone Consult
Schedule for your preferred date/time
15 minutes call duration
•
₹500 online
Consult Now
Video Consult
Schedule for your preferred date/time
10 minutes call duration
•
₹300 online
Consult Now
Services
Submit Feedback
Submit a review for Dr. Kalpesh Mande
Your feedback matters!
Write a Review
Feed
Shared 2 weeks ago • Featured Tip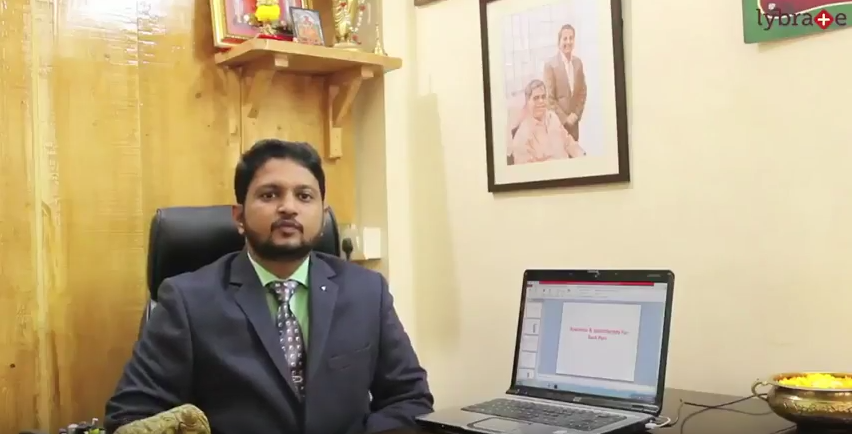 4166
people found this helpful
Shared 1 month ago • Featured Tip
Rheumatism is an auto-immune and chronic disease caused due to the abnormal swelling of the body joints in the knees or the shoulders. The symptoms of rheumatism include intense pain in the morning, mild fever with the pain, swollen joints resulting in immense pain, stiff joints, increased pain in cold climate and extreme tiredness.
Doctors are still doubtful about the exact cause of the disease, but the weakened immune system might damage the joints. This makes obese people, smokers and women most susceptible to this disorder.
According to Ayurveda, rheumatism is caused due to a major imbalance in the 'Vata or Kapha' dosha. The Ayurvedic remedies aim for the restoration of the body's Vata/Kapha balance. Ayurvedic remedies help reduce the 'ama', the toxins produced by the body.
The Ayurvedic remedies for rheumatoid arthritis are as follows:
Boil a cup of mustard oil with camphor in it until the camphor dissolves well. Apply the lukewarm mixture on the affected areas once a day. This helps revive the blood circulation of the affected portion and subsequently reduces the abnormal swelling of the affected joints.
You can take a few unpeeled slices of potato and soak them in a glass of cold water. Keep it for the night and drink it the next morning on an empty stomach. Do this every day to get rid of the pain.
Include little amounts of ginger, garlic, and turmeric in your regular meals. This will help to reduce the inflammation and stiffness of the affected joints. Ayurvedic scriptures suggest that you should try and reduce the consumption of fish, red meat, curd, spinach and extremely chilled water as they might cause an imbalance in the 'vata'.
Applying a recommended amount of castor oil on the affected region helps reduce the inflammation and thus, the pain.
A herbal preparation of celery seeds can be consumed daily in order to treat rheumatoid arthritis.
In case you have a concern or query you can always consult an expert & get answers to your questions!
4386
people found this helpful
Shared 2 months ago • Featured Tip
Do you feel bloated like a whale? Do you have a burning sensation in your stomach that makes you want to bend over constantly? This inflammation of your stomach could be caused by a number of reasons. One of the most common scenarios can be that you may have had a little too much to drink the last night or eaten too much spicy food or just eaten something that may have inflamed your stomach. Worry not, stomach inflammation can be easily treated.
Here are a few home remedies that can help:
Probiotics: Ever wondered why your grandmother told you to eat a bowl of curd if your stomach was out? Curd is rich in probiotics. These introduce good bacteria to your digestive system and help improve digestion. They also aid in regulating bowel movements and speed up the healing process. Apart from curds, foods such as kefir, Kimchi, and kombucha are also rich in probiotics and can help relieve the inflammation to a great extent.
Green tea: Amongst other things green tea also helps soothe the digestive system. It also improves digestion. Studies have shown that drinking a cup of warm green tea even just once a week can make a significant difference for gastritis patients. To improve the taste, you could add a spoonful of honey to the tea. Honey also has a number of potential health benefits for your digestive system.
Eat smaller meals: Eating heavy meals with large gaps between them can be one of the major causes of inflammation. So, if you've been suffering from recurring gastritis attacks, consider eating smaller meals with shorter gaps between them. Also, pay attention to what you're eating. Avoid foods that make you feel bloated and that are difficult to digest. If you do not know what foods trigger such a response, start maintaining a food journal. This will help you identify the foods that don't suit your digestive system.
Garlic Extract: Garlic has a number of health benefits. This herb is also great for an upset stomach. Garlic extract can help remove H. pylori from your stomach. This is the strain of bacteria most commonly responsible for stomach inflammation. To benefit from this crush a few pods of raw garlic and drink a teaspoon of the juice extracted. Alternatively, you can buy garlic extract from an Ayurvedic store.
Ginger: Ginger also has antibacterial and anti-inflammatory properties that can help treat stomach inflammation. To benefit from this chew a piece of raw ginger followed by a glass of water. Alternatively, boil a piece of ginger with water and milk; drink this tea to get relief from inflammation.
In case you have a concern or query you can always consult an expert & get answers to your questions!
4196
people found this helpful
Shared 2 months ago • Featured Tip
Non-inflammatory pain and tenderness in joints, muscles and ligaments can lead to a chronic condition called Fibromyalgia. It is estimated that it affects 5 % of the population annually. Though there are many conventional medications available to address this situation, none of them focuses on healing the disease from the root. This is precisely where Ayurvedic techniques differ. Let us look at a time tested way to address Fibromyalgia through ancient Ayurveda.

Ayurveda for Fibromyalgia
There are some common symptoms of Fibromyalgia. These include aches and stiffness of the body, generalized fatigue, chronic headaches and migraines, swelling and numbing sensations in the joints. Ayurveda treats a particular disease on the basis of the 'vata' imbalance. The condition also affects the central nervous system thus leading to pain and tenderness. Accumulation of Ama or toxins is also the other major factor for Fibromyalgia.

Ayurveda focuses mainly on these two factors and creates a balance in suppressing them. The famed panchakarma therapy and the herbal oil massage can help in reducing the toxin levels. They also work additionally as a detox thus helping in eradicating the harmful by-products. Along with it, a diet plan should also be followed for stimulating the growth naturally. These include vegetables, fibers, and juices of carrot, cucumber, beetroot, spices like cumin, coriander, ginger asafetida and coconut milk.

Also, some limitations are needed, and a person should avoid spicy foods and reduce the intake of caffeine products. Alcohol should be curbed when a person is under the treatment plan. Few herbs like "Dashamula quath" and 'Triphala choorna' are recommended for cleansing the colon. Mental stress is also one of the major factors, and hence a relaxed attitude should be followed along with certain lifestyle changes. Ayurveda wants the body to get the necessary sleep and rest in its treatment plan. In the treatment of Fibromyalgia too, it is no different. The Ayurvedic physician would lay out the entire cycle of the treatment procedure, and they have to be followed religiously. A person can see the reduction in the pain within a few weeks of following the treatment.

Ayurveda is safe
The biggest advantage of an Ayurvedic treatment is that it is extremely safe and that there are no side effects. They effectively act as a detox thus getting rid of the harmful substances from the body along with curing of the symptoms. Ayurveda not only takes care of the pain but identifies the problem from the root. Hence it effectively curbs the chances of Fibromyalgia from reoccurring.
In case you have a concern or query you can always consult an expert & get answers to your questions!
4414
people found this helpful
Shared 2 months ago • Featured Tip
Aggravated Vata Dosha causes the degeneration of tissues and the joints of the cervical spine. Spondylosis refers to a degenerative process affecting the vertebral disc and facet joints that gradually develops with age.
Symptoms:
How to treat easily:
Our Advanced Combination therapy has a very effective approach to the treatment of this disease. Plan of treatment starts with diet modifications, lifestyle changes, stress management, herbal medication and Panchakarma therapies, Physiotherapy, Dry needling, that help the body get back to balance state. The focus of our treatment is to cure root Causes of Cervical spondylosis. This treatment is followed by administration of herbal medicines such as Bala, Ashwagandha, Shalmali niryas, etc. that regulates the Vata Dosha & rejuvenate the body tissues.
Nasya:
This therapy is effective in clearing and cleansing the head region. At the beginning of the therapy, the head and shoulder regions are given a gentle massage and medicated Steam. In the condition of cervical spondylosis we apply bruhan nasya. It will be medicated oil or herbal powder it depends on condition of disease. Nasal drops are administered in both the nostrils. This brings about the cleaning of the entire head region and it is also helpful in nourishing and balancing Vata dosha.
Manyabasti:
In manya Basti specially prepared warm herbal oil is poured over the back of neck and retained inside a well created using black gram paste or whole wheat flour.
Nasya & Manyabasti resulting relieves stress
Improves flexibility and brings smooth movement.
Improves circulation around the neck and shoulder region.
Relieves pain and stiffness.
4
people found this helpful
Shared 1 year ago • Featured Tip
Chronic pelvic pain can be caused due to various reasons. Pelvic pain, at times, can become unbearable and cause much discomfort to the individual. Immediate treatment of chronic pelvic pain is necessary, in such circumstances. However, just as everything in the world has natural remedies, there are certain natural remedies for such pains as well. One can try and harness the natural properties of the food that they consume in order to recover from pelvic pains. Some of the foods that can be consumed and which give a considerable amount of relief are listed below.
Yogurt: At times, pelvic pain is caused due to vaginal infection. To combat such infection yogurt is applied to the vagina and left for some time before washing it off. Yogurt contains Lactobacillus bacteria which is considered to be a good kind of bacteria that helps in fighting its disease-causing counterparts.

Carotene Foods: These include pumpkin, mangoes, sweet potatoes and even spinach. The carotene rich foods help in fighting the bacteria and help prevent infection in the pelvic region. Consumption of such foods at least twice a day would provide you great relief.

Garlic: Garlic contains sulphur which is an effective agent in fighting against bacteria and inflammation. Garlic does not only bring flavours to the food but helps in proper digestion and maintaining a healthy stomach. Thus, a combination of both turmeric and garlic can help a lot to combat severe pelvic pain.

Baking Soda: Sometimes pelvic pain is caused due to bacteria growing in the intestine. The acidity of the intestine promotes the growth of these bacteria which causes pelvic pain. If you consume one tablespoon baking soda mixed with water every day then the alkalinity of the baking soda neutralises the acidity of the stomach. This makes it impossible for the bacteria to thrive and reduces pelvic pain.

Turmeric: Often pain in the pelvis is caused due to bacterial infection or inflammation of some sorts. Both these conditions can be tackled by using turmeric. Turmeric has anti- inflammatory and anti-bacterial properties which help in fighting against these problems and lessening the pain to a considerable amount.
Thus, you can try and apply these homemade remedies in curing your pelvic pain. However, if these remedies do not seem to work and the pain drags on or increases, then it is recommended to consult a professional Ayurvedic practitioner as soon as possible.
3614
people found this helpful
Shared 1 year ago • Featured Tip
Water is an essential ingredient for life. While you can live without food for some time, you probably will not survive without water for more than three days. Compared to other natural beings, humans are the only species who store water for drinking for continued periods of time.
The emergence of plastic bottles and its ill effects on health-
In recent years, the storage medium for water has changed from earthen or metallic pots to plastic bottles. However, this is going to have a negative effect on your body as plastic bottles contain many harmful chemicals such as:
1.BPA - Bisphenol A or BPA is a chemical that is used to make plastics clear and see through. This chemical is known to be a disruptor of endocrine related functions and can cause severe illnesses or conditions over long term usage such as:
a)Neurological problems
b)Birth defects in babies
c)Various cancers
d)Early or premature labor
e)Making young girls hit puberty earlier and many others
2.Phthalates - Another common ingredient used in the production of plastic bottle, this also inhibits endocrine functions and can cause the following disorders:
a)May reduce sperm count
b)May cause testicular tumors or abnormalities
c)Other gender development issues
d)It is also a known carcinogen as well
Copper as an alternative to store water
Copper is an essential nutrient for the body and at any point in time, the human body has about 0.9 mg of copper within it. This is required for the body as it helps make and repair red blood cells and is responsible for the health of the nerve cells. It is also required in the upkeep of the immune system.
Copper as a material for storing water also has its own advantages. Let's look at some of them.
It doesn't have harmful chemicals like the ones in plastic bottles- Copper is a metal and thus reacts to water in a very different way compared to plastics. Also it doesn't have the harmful chemicals as mentioned above in its production process and is automatically a notch up.
Copper has antibacterial properties- Storing water in a copper container overnight will kill harmful bacteria and thus it is good for your gastro-intestinal health.
It will provide the body its daily requirement for copper- The usage of copper bottles helps the body get its requirement of daily copper easily and thus helps the body to keep its immunity up as well.
Thus, it is always advisable to store drinking water in copper bottles or vessels as it will be far more beneficial than drinking water from plastic bottles.
5204
people found this helpful
Shared 1 year ago • Featured Tip
Every packet of cigarette comes with the warning 'Smoking is injurious to health'. With every national budget plan, the prices of nicotine based additives are hiked. Yet, you cannot quit smoking because you find it extremely difficult to resist the nicotine urge. Ayurveda says that the root cause of addiction is mental stress due to one of the 3 Doshas that are Vata, Pitta, Kapha. People try to terminate them through temporary, addictive methods rather than a bit more natural, holistic methods. Here's how it can be easier for you to quit smoking by adopting Ayurvedic remedies.
Ayurvedic remedies:
Drink adequate amount of water, especially from a copper vessel. This helps to accumulate the wastes and release them.
Perform the Neti Kriya (inhaling saline water through one nostril and releasing it through the other and then reversing the procedure).
Performing the Bhastrika Pranayama twice every day, both in the morning and at night.
Consume 3 tablets or 1 teaspoon of triphala everyday before going to bed, to eliminate the deposited nicotine tar in your system.
Consumption of a measured mixture of ashwagandha, bala, shatavari and ginseng every day, or a chyawanprash containing these help in detoxification.
Changes in diet:
Avoid consumption of alcohol and other addictive drugs, such as coffee, sugar, etc. because they increase the urge to smoke.
Decrease intake of fatty foods because your metabolism rate is lower than at most other times, so you might risk gaining weight during this period.
Try a vegetarian diet because it increases the Sattvik quality of your mind. Every fresh food item contains prana or life which rejuvenates both your body and mind.
Chew anti-nicotine gums or suck on cinnamon sticks which curb your urge to smoke.
Keep eating low-calorie food items like carrots, apples or celery.
Incorporating regular exercise in your routine may help you to quit smoking more easily. It controls weight gain, which is a side-effect of quitting, and also offers you a fit and healthy lifestyle.
Meditating and doing yoga regularly helps in relaxing your mind. Yogic postures like Sabasan help attain internal peace and divert your mind from craving to smoke.
Besides these techniques, there are various other ways like taking help from a professional ayurvedic counselor, which will help you quit smoking, socializing with friends or spending quality time with your family, will keep your mind diverted from the stress of quitting.
Related Tip: "Effects of Smoking on Sexual Health"
4489
people found this helpful
Shared 1 year ago • Featured Tip
Vaginitis also known as vaginal infection or vulvovaginitis, it is a situation in which the vagina gets sore and irritated. It is a common occurrence in females. Though it is not a very serious disorder yet it can be a cause of severe discomfort and irritation. Common side effects that are prevalent in the case of vaginitis include either abnormal discharge or vulvovaginal irritation or both. The discharge may also tend to have an unpleasant odor. In ayurveda, vaginitis is often seen as an amalgamation of yoni dahan and yoni kandu, the two different disorders that affects vagina.
The most common causes of vaginitis include:
Infections
Deficiency of estrogen
Skin irritants like perfumed soaps and vaginal sprays
Allergies
Sexual activity, etc.
Diabetes, usage of steroids or tight clothing is also among some of the causes of vaginitis. Ayurveda aims to treat vaginitis naturally, by using precise combinations of certain herbs in addition to a paste for local application.
The following are some ayurvedic home remedies that can be used to treat vaginitis:
To relieve the burning sensation: Add water to triphala herb powder; mix the ingredients. Wash your vagina with this solution to lessen the burning sensation.
To eliminate toxins from the body: Make a beverage of dried cartilaginous tube herb in boiling water and consume it. The herb is known to aid the body in eliminating harmful toxins.
To cure inflammation: Garlic and turmeric are known to cure inflammation. You can use this treatment to cure infection. Turmeric can also be consumed to fight away internal infections.
To cure infection: Margosa also known as neem is an effective natural remedy for curing inflammation. It destroys microorganisms effectively. You can use neem powder to cure the infected area.
To combat the growth of harmful bacterium: Citrus juices are known to aid the canal to regain its acidity and prevent the multiplication of unhealthy bacteria
To avoid infection: Yogurt is one amongst the foremost common home remedies for duct infection. If you apply yogurt on the inflamed areas and additionally eat a bowl of yoghurt on a regular basis your infections will disappear.
To reduce swelling and redness: Soak a clean cloth in cool water and place it on the inflamed space. The cool sensation will compress the blood vessels and reduce the burning sensation, redness, swelling and irritation.
4244
people found this helpful
Asked for female, 36 years
There are various causes of irregular period , but the most common is a hormone imbalance. And some other causes are mainly -Stress -New cycle , that is the irregularity experienced by some young girls at the onset of the periods. Their cycle can be irregular for months or years whilst it is establishing itself. -Dietary problems , e.g. Anorexia, bulimia or simply poor diet -Too much exercise -Drugs - prescription and recreational -Break in routine -Thoughts and emotions -Sexual activity - especially when it is a new occurrence -Anxiety about pregnancy -Illness or physiological imbalance e.g. Thyroid conditions (-i suggest you some home remedy -Take ½ teaspoon finely ground cinnamon (dalchini) every night along with 1 cup milk. -Powder 1 teaspoon dried mint (pudina) leaves and take with 1 teaspoon honey, thrice daily. Tab. Rajpravartini vati Befor food.
4
people found this helpful
View All Feed