Personal Statement
Our team includes experienced and caring professionals who share the belief that our care should be comprehensive and courteous - responding fully to your individual needs and preferences.
...more
Our team includes experienced and caring professionals who share the belief that our care should be comprehensive and courteous - responding fully to your individual needs and preferences.
More about Dr. Dhiraj Dube
Dr. Dhiraj Dube is a trusted Homeopath in Airoli, Navi Mumbai. He has been a successful Homeopath for the last 10 years. He has done MD-Homeopathy . You can consult Dr. Dhiraj Dube at Advanced Homeopathic Centre in Airoli, Navi Mumbai. You can book an instant appointment online with Dr. Dhiraj Dube on Lybrate.com.

Lybrate.com has a nexus of the most experienced Homeopaths in India. You will find Homeopaths with more than 35 years of experience on Lybrate.com. You can find Homeopaths online in Navi Mumbai and from across India. View the profile of medical specialists and their reviews from other patients to make an informed decision.
Info
Education
MD-Homeopathy - Y.M.D.Homeopathic Medical College,Mumbai - 2008
Languages spoken
English
Hindi
Location
Book Clinic Appointment with Dr. Dhiraj Dube
Services
Submit Feedback
Submit a review for Dr. Dhiraj Dube
Your feedback matters!
Write a Review
Feed
Nothing posted by this doctor yet. Here are some posts by similar doctors.
Asked for male, 33 years old from Bhubaneswar

Some of the commonly found side effects of Manforce tablets include pains and aches, diarrhoea, sneezing, trouble in sleeping, difficulty in breathing, nasal congestion, mild to severe headaches, redness of the skin, flow of blood through nose, flushes, back pain, lowering of blood pressure etc.
3
people found this helpful

post graduate diploma in dietetics and public health nutrition
Dietitian/Nutritionist, Delhi
Here is some tips which should be followed:- 1.Don't starve yourself –Rather than not eating anything or on fasting, people should eat small frequent meals. 2. Eat fiber rich diet-Fiber gives bulk to the food and maintains hunger pangs which helps to burn fat in the body. 3. Be hydrated-Drink at least 8-10 glasses of water ,Simple RO water is recommended over other drinks such as-fruit juices, soft drinks, hard drinks. 4. Include green tea-drink green tea daily to help in losing weight and it will helps in water retention also. 5. Choose carbohydrate wisely-choose complex CHO over simple CHO to lose weight. 6. Choose unsaturated fat over saturated fat for cooking. For example-choose olive, rice bran oil over ghee, butter. 7. Avoid processed ,fatty food. If you need me to help you out with a detailed diet chart especially made as per your preferences, please contact us for a direct consultation through Lybrate or write to me.
1
person found this helpful
Asked for male, 69 years old from Mumbai
todays cataract surgery is predominantly blood-less so there is hardly any chance of bleeding as surgery is usually performed using anaesthetic drops and without any injection. only thing that you need to take care is have a proper physician checkup before you plan surgery and have a anaesthetic standby rest no other special advice
1
person found this helpful
Asked for Male, 25 years old from Amritsar

No circumcision is not related to PE. Premature ejaculation is uncontrolled ejaculation either before or shortly after sexual penetration or foreplay. It happens with minimal sexual stimulation and before the person wishes. It may result in unsatisfactory sex for both partners. This can increase the anxiety that may add to the problem. It is one of the most common forms of male sexual dysfunction. It has probably affected every man at some point in his life. Most cases of premature ejaculation do not have a clear cause. With sexual experience and age, men often learn to delay orgasm. Psychological factors such as anxiety, guilt, or depression can also cause it. In some cases, it may be related to a medical cause such as hormonal problems, injury, or a side effect of certain medicines. Consult a psychiatrist Your doctor will discuss your medical and sexual history with you. He or she will do a thorough physical exam. Your doctor may want to talk to your partner also. Premature ejaculation can have many causes. So your doctor may order lab tests to rule out any other medical problem. In many cases premature ejaculation gets better on its own over time. Treatment may not be needed. Practicing relaxation techniques or using distraction methods may help you delay ejaculation. Your doctor may recommend that you and your partner practice certain techniques to help delay ejaculation, as well as medications are there to help. All the best.
1
person found this helpful
Asked for male, 37 years old from Mumbai

CCEBDM, PG Diploma In Clinical Cardiology, MBBS
General Physician, Ghaziabad
U have to improve your food habits do 1. Take 2/ 3 glass of warm water in the morning 2. Take more water in day 3. Take meals at fixed hrs, chew food properly/ completely, no eating quickly 4. Take small amount of food at a time, take more frequent meals - may be five times a day. 5. No spicy/ fried/ fast/ junk/processed food. 6. No smoking, chewing gum, and carbonated beverages. 6. No milk for few days, can take curd, no uncooked salad 7. Avoid constipation 8. Use nibu pani (lemon water) 2/ 3 times a day 9. Do not drink/ store water in plastic bottles. 10.relax and walk for 30 mts daily 11. Take enough rest- do not lie down immediately after eating 11. Keep your weight under control. 12 Keep your weight under control. For medicine contact on private consultation good luck..
7
people found this helpful
Shared 11 months ago • Featured Tip

MBBS, MD - Paediatrics, FRACP - Pediatrc Endocrinology, SCE, Endocrinology
Hypothyroidism is a condition in which the thyroid gland is not producing the thyroid hormones adequately. This is a fairly common condition.
What is thyroid gland?
The thyroid gland is a small butterfly-shaped gland located just below Adam's apple. It encircles the windpipe or the trachea. It is about 4 cms in height and weighs about 18 gms. This gland is responsible for the secretion of thyroid hormones. Hormones are chemicals produced by special glands like thyroid, adrenals, ovaries etc. They act as messengers and are carried by the blood to the various target organs.
What are the hormones produced by thyroid gland and what do they do?
The thyroid hormones are of two types – T3 (Tri iodo thyronine) and T4 (Thyroxine). These hormones are mainly responsible for the body's metabolism - a process in which food is converted into energy in the cells. They influence growth and development and regulate various bodily functions which are mentioned below:
Heartbeat
Body temperature
Breathing
Body weight
Metabolism of fat
Menstrual cycles in females
Functioning of Nervous system
Digestion
Burning calories etc.
What is Hypothyroidism?
Inadequate production of hormones by the thyroid gland is termed as hypothyroidism. This is also called Underactive thyroid state. Hypothyroidism can make the body's development to slow down and reduces metabolism rates.
What are the causes of Hypothyroidism?
Hypothyroidism can be caused by a number of factors:
Hashimoto's thyroiditis: This is the commonest cause. This is an autoimmune disorder (normally body's defence system fight against external infections. In autoimmune disorder the defence system attacks the healthy cells of the body by mistake). In Hashimoto's thyroiditis the immune system/defence system produces antibodies that attack the thyroid gland and destroy it.
Iodine deficiency in diet. For the production of thyroid hormones iodine is very important. The body does not produce iodine normally, so it needs to be supplemented from outside. Iodine is mainly present in the food we eat. It is mainly present in shellfish, salt-water fish, eggs, dairy products. If a person does not eat iodine rich foods, he may end up with iodine deficiency leading to hypothyroidism. Currently, this causative factor is on the decline due to government initiative of table salt with iodine.
Surgery: Surgery to remove thyroid gland (for e.g. thyroid cancer treatment, overactive thyroid etc.)
Radiation to the neck (to treat cancer in the neck area): The thyroid gland cells are damaged due to the radiation.
Treatment with radioactive iodine: This treatment is used for managing hyperthyroidism/overactive thyroid, where the thyroid gland produces excessive thyroid hormones. One of the treatment modalities is by radioactive iodine. Sometimes this radiotherapy destroys normal functioning cells which lead to hypothyroidism.
Certain medicines: Certain medicines used to treat heart conditions, cancer, psychiatric conditions etc. – for e.g. amiodarone, lithium, interleukin-2, interferon-alpha.
Pregnancy: Pregnancy (the reason is unclear but it has been noticed that the thyroid may get inflamed after delivery – this is called Postpartum thyroiditis.
Damage to the pituitary gland: Pituitary gland is a gland which is present in the brain. It produces a hormone called TSH (Thyroxine-Stimulating hormone).The TSH tells the thyroid gland how much thyroid hormone it should make. If the levels of thyroid hormone in the blood are low, then the TSH will stimulate the thyroid gland to produce more Thyroid hormone.
Hypothalamus disorders: This is an organ in the brain. This produces a hormone called TRH (Thyrotropin Releasing Hormone) which acts on the Pituitary gland to secrete TSH. So any disorder of Pituitary gland will indirectly effect the production and secretion of Thyroid hormones. These are very rare disorders.
Congenital thyroid defects: Some babies are born with thyroid problems. This is due to the thyroid not being developed normally during pregnancy. Sometimes the thyroid gland does not function normal. This can be identified by screening for thyroid disorders in the first week after delivery. This is usually by a blood test using a small drop of blood from the baby's heel.
What are the different types of hypothyroidism?
One classification is based on whether the defect is with the thyroid gland or not:
Primary hypothyroidism: The problem is in the thyroid gland itself and thus there is reduced production /secretion of thyroid hormones.
Secondary hypothyroidism: Here the problem is with the Pituitary gland or the Hypothalamus. This results in abnormal production of TSH or TRH, which indirectly leads to less production and secretion of thyroid hormones.
Another classification is based on the symptoms and levels of the thyroid hormones and TSH:
Overt hypothyroidism: Here the patient is having the symptoms. Further the T3/T4 are low and TSH is high
Subclinical hypothyroidism: Here patient may or may not have symptoms. The T3/T4 levels are normal but TSH is high. In this situation the patient is at an increased risk of developing overt hypothyroidism in the future especially if he has Thyroid peroxidase antibodies on testing.
Who are at risk of developing Hypothyroidism?
Women have a higher risk of suffering from hypothyroidism than men.
Older people are at increased risk.
People suffering from other autoimmune diseases like Coeliac disease, Type-1 Diabetes Mellitus, Vitiligo, Pernicious anemia, Multiple sclerosis, Rheumatoid arthritis, Addison's disease etc.
People with psychiatric conditions such as bipolar disorder
People with Chromosomal abnormalities like Down syndrome, Turners syndrome also have a high risk of suffering from hypothyroidism.
What are the symptoms of hypothyroidism?
Symptoms vary from person to person. They may also mimic other conditions and hence be difficult to diagnose. Symptoms may also develop very slowly over a span of moths-years. Some of the characteristic symptoms of this disease are:
Dry hair
Dryness of the skin
Tiredness
Body pains
Fluid retention in the body
Irregular menstrual cycle
Increased sensitivity to cold
Reduced heart rate
Increase in size of the thyroid gland – called Goitre. This is due to constant stimulation of the thyroid gland by TSH.
Weight gain
Hoarse voice
Loss of libido/sex drive
Confusion or memory problems especially in the elderly
What are the symptoms to look for in a baby if you suspect hypothyroidism?
Infants suffering from congenital hypothyroidism may show no symptoms or exhibit signs of excessive drowsiness, cold hands, cold feet, constipation, hoarse cry, poor growth or absent growth, poor appetite, bloating of abdomen, puffiness of face, swollen tongue, persistent jaundice.
How to diagnose hypothyroidism?
Blood tests:
TSH: This hormone is made in the pituitary gland and it stimulates the thyroid gland to produce thyroxine. If the thyroxine levels are low in the blood, the pituitary gland produces and secretes more TSH into the blood to act on the thyroid gland to produce more thyroxine. A raised TSH level indicates hypothyroidism. Other tests are not usually necessary unless a rare cause of hypothyroidism.
T4: A low level of thyroxine indicates hypothyroidism.
T3: these levels are generally not needed to diagnose hypothyroidism
Anti-Thyroid peroxidase antibodies (anti-TPO antibodies) or Anti- thyroglobulin antibodies are present in 90-95% of patient with autoimmune thyroiditis.
Other blood tests include Creatinine Kinase, Serum Lipids, Complete blood picture etc.
Ultrasound of the neck is done if the patient presents with a thyroid swelling.
What is the treatment of hypothyroidism?
Overt hypothyroidism is treated by synthetic Thyroxin hormone which should be taken every day on an empty stomach at least 30 – 45 minutes before breakfast. The treatment is continued for the rest of the patient's life. Regular thyroid function tests are done once every 8 weeks-12 weeks to adjust the dose of the thyroxine in the initial period of diagnosis. Once the thyroxine dose is stabilised, the tests can be done even once a year. This treatment is quite effective.
Sub-clinical hypothyroidism is only treated if the patient is a woman and is contemplating pregnancy, in patients with symptoms or if the TSH is quite high.
What are the side-effects of thyroxine medication?
There are few side effects if any. Most people tolerate these medications quite well. An important consideration before starting medication is to check if the patient has chest pain/angina. These people are started on the least available dose. If these patients are started on a higher dose they notice a worsening of their angina pains.
Side effects mainly occur if the thyroxine dose is high which leads to hyperthyroidism. The symptoms of this could be palpitations 9increased heart beat), weight loss, profuse sweating, anxiety, irritability etc.
There are some tablets which increase with thyroxine tablets. These include carbamazepine, iron supplements, calcium supplements, rifampicin, phenytoin, warfarin etc.
What are the complications of hypothyroidism?
If untreated hypothyroidism can lead to:
heart problems like heart attack due to increased levels of bad cholesterol like LDL, or heart failure due to fluid retention
infertility
joint pains
depression
A pregnant woman with hypothyroidism is at increased risk of giving birth to a baby with congenital hypothyroidism, also known as cretinism. Further, the woman may have pregnancy related complications like pre-eclampsia, premature delivery, low birth weight baby, anemia, post-partum haemorrhage (bleeding after delivery) etc.
Myxoedema is another complication where the patient has extremely low levels of thyroid hormone. The body temperature drops drastically making the person lose consciousness or go into a coma. If you wish to discuss about any specific problem, you can consult an Endocrinologist.
3384
people found this helpful
Asked for male, 31 years old from Surat

Apis mel 30 take 1 drop 3 times x 7 day above is homeopathic medicine and available in homeopathic store also safe to take and no side effects for future management
1
person found this helpful
View All Feed
Near By Doctors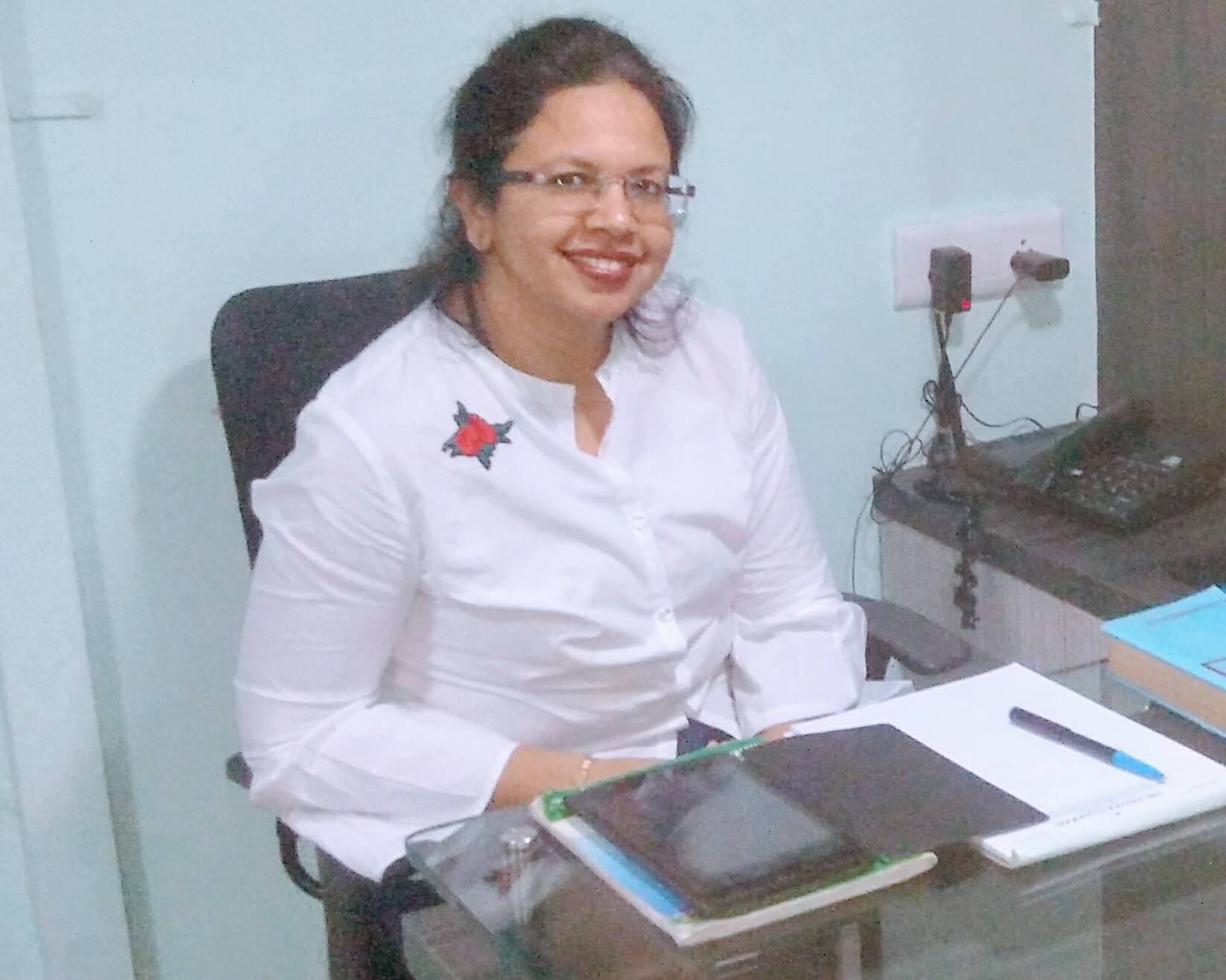 BHMS
Homeopath
Dr Prriya Thakkar's Homeopathic Clinic,
Book Appointment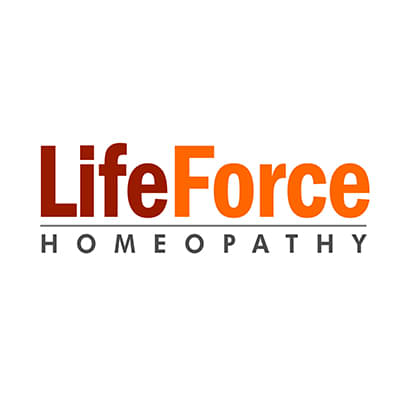 BHMS
Homeopath
Life Force Homeopathy - Vashi,
Book Appointment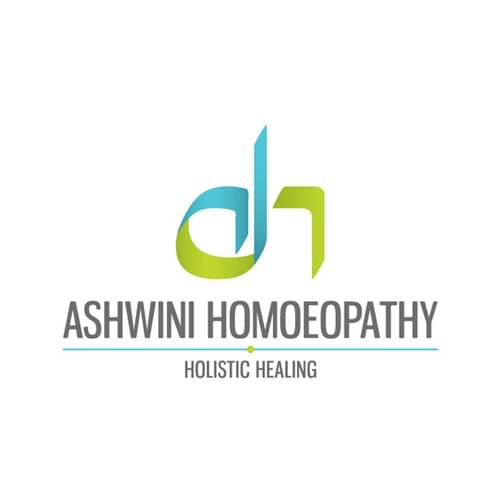 Book Appointment

Doctor of Homeopathic Medicine (H.M.D.), Nutrition/ Diet planning, Diploma In Naturopathy & Yogic Science (DNYS), Cosmetology, BHMS, DND, Pranic Healing
Homeopath
Homeopathy and diet clinic,
Book Appointment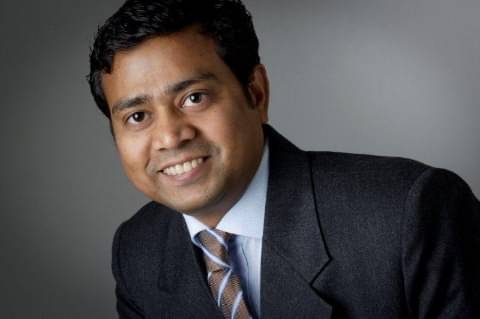 BHMS, VLIR Belgium, Canadian Academy Of Homeopathy
Homeopath
Book Appointment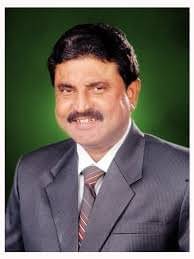 Book Appointment