About
Ashwini Homoeopathic clinic was established in the year 1994 by Dr Abhay Patil Secured BHMS degree from Bombay University in the year 1993 . Worked under Dr Praful Barvalia and Dr Praful...
...more
Ashwini Homoeopathic clinic was established in the year 1994 by Dr Abhay Patil Secured BHMS degree from Bombay University in the year 1993 . Worked under Dr Praful Barvalia and Dr Prafull Vijayakar, both eminent personalities in the field of Classical Homoeopathic Medicine, while undertaking this professional education during the period 1992 to 1994.Further participated in clinical analysis with Dr Rajan Shankaran, to prove the remedial effects of Homoeopathic medicine. Has high proficiency in interacting with patients and recording their physical, mental, psychological and emotional details required for appropriate analysis so as to deduce the correct Homoeopathic remedy. From 1994 to 2007 has documented and created a data base of about 10000 patients. Of these, about 5000 patients seek medical treatment only from him and have shown unflinching solidarity in this matter. These include patients from USA, UK, Dubai, Singapore and Canada.
Location
Photos (8)






View All Photos
Amenities
Parking
Cafeteria
Online Appointments
Reception
Waiting Lounge
Credit Card
Ac Rooms
Network Hospital

Shop No.19,20, Ground Floor, JK Chambers, Next To Golden Punjab Hotel, Sector-17

,

Navi Mumbai
Get Directions
Doctor in Ashwini Homoeopathy



Specialities
Homeopathy
A natural alternative form of medicines, which efficiently treats various diseases
Patient Review Highlights
"Very helpful"
12 reviews
"Professional"
3 reviews
"Well-reasoned"
4 reviews
"Caring"
1 review
"knowledgeable"
11 reviews
"Prompt"
1 review
"Practical"
1 review
"Sensible"
3 reviews
"Nurturing"
1 review
"Inspiring"
1 review
Reviews
Colin Oaks
Jul 3, 2018
Ashwini Homoeopathy provides answers that are very helpful. Thanks so much I tried looking up anything that may relate to this and found nothing now I atleast have a starting point
Shabana
Jun 10, 2018
I found the answers provided by the Ashwini Homoeopathy to be very helpful. Thanks doctor
Rajendra Joshi
Jul 17, 2018
I found the answers provided by the Ashwini Homoeopathy to be knowledgeable. Ok
Feed
Shared 3 weeks ago • Featured Tip
What is a Nasal Polyp?
If you have chronic obstruction of the nose, nasal voice, frequent sneezing, you could be having nasal polyps. It is worthwhile to understand that a nasal polyp is non-cancerous. It is a teardrop-shaped growth in the nasal cavity. At times, it forms in the sinuses or at the opening of the sinus into the nasal cavities. The polyp almost looks like a grape that has been peeled.
Allergies can cause a person a whole lot of trouble, to say the very least. Also, among the many things allergies can trigger such as hives and swellings which are coupled with irritation, nasal polyps are one of the many!
The symptoms of having nasal polyps include lacking a normal ability to smell as well as a person feeling that the nose is constantly dripping mucous, not a nice situation to have, at all! A person tends to have nasal polyps when there is an inflammation of the nose's lining. While there may be a number of reasons as to why exactly this takes place, homeopathic treatment has a very comprehensive answer for nasal polyps!
If the polyps are not treated by normal medicine, a person who has them would normally face the prospect of having to undergo surgery to get them removed. However, this is not the case at all, if homeopathy medicine is used to provide an answer to the issue.
The important thing about homeopathic medicine's treatment of nasal polyps is the fact that a person is not only treated for the polyps which are causing trouble to him or her but also for the initial condition which resulted in the polyps forming in the first place. Is this not a better solution? The conditions are likely to be sinusitis, asthma, among other ones.
When a case of having nasal polyps is being treated, the medicines which are most likely to be prescribed by a doctor are known by the names of Teucrium and Sanguinaria. When a person has lost any semblance of smell due to nasal polyps, the medicine to be made use of is likely to be Teucrium. On the other hand, when a person seems to keep falling ill due to catching colds quite often, then a medicine such as Sanguinaria should address this and the patient will be free from the irritation caused by polyps in the nose. After all, the freedom from polyps is really not valued until they are alive and well and are causing a lot of trouble for the person who has the misfortune of having them!
While such medication should only be taken as per the directives of a medical professional who is qualified in the field of homeopathy, it does do a person any harm to know of the medicines, in any case. After all, they may be the reasons why a person can retain peace of mind!
6813
people found this helpful
Shared 1 month ago • Featured Tip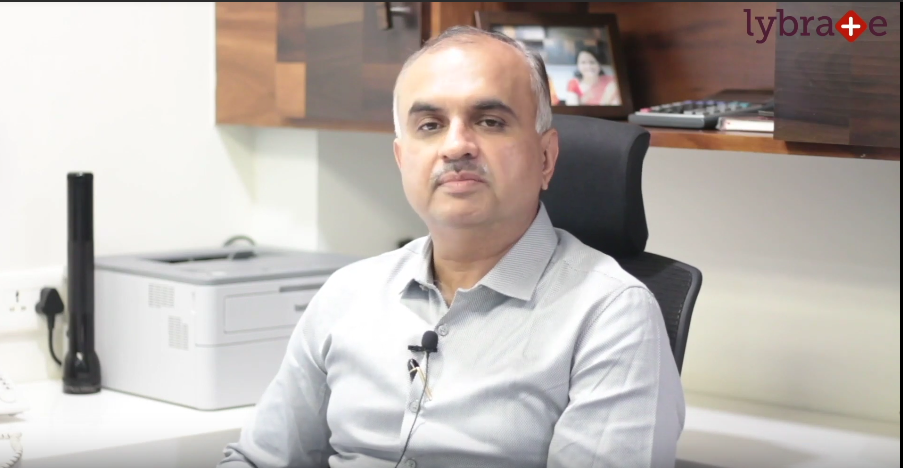 One of the most dreaded diseases of all times, Cancer has often been presumed to be incurable by a lot of people. Unfortunately Cancer driven deaths have grown in number, significantly over the past few years. Despite the fact that medical science has made substantive progress in the realm of cancer research, the mortality rate continues to be fairly high. Consequently, a lot of people have been seeking alternative therapies. Homeopathy is one such avenue that many would vouch for. The treatment of Cancer can be quite successful with Homeopathy, often in conjunction with allopathic medicine in advanced cases.
6262
people found this helpful
Shared 1 month ago • Featured Tip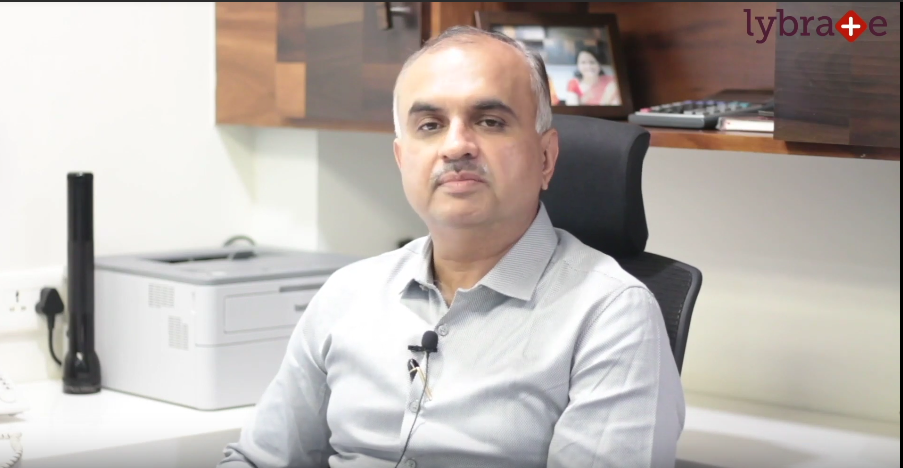 Homeopathy is a system of alternative medicine that has a solution for almost all your health issues. The best part of this mode of treatment is that it doesn't cause any side-effects. At a time when people are suffering from many recurrent diseases, the need for an expert homeopath becomes mandatory.
6400
people found this helpful
Shared 2 months ago • Featured Tip
Skin diseases occur due to a number of reasons and cause a bit of a nuisance if overlooked and ignored. While some of them is the product of hormonal imbalance, others rear their ugly head as a result of unhealthy modern lifestyle patterns. The body's largest organ, skin is the most sensitive part of the body and is extremely susceptible to germs and infections. In youngsters, the incidence of skin diseases can be observed a lot more than in adults. This is primarily owing to their work, lifestyle and bodily changes. The most common diseases are eczema, acne, psoriasis, pruritus, and rosacea. They tend to be a lot more troublesome if not treated in the first instance itself.
Since skin affections and problems are predominantly local manifestations of any type of constitutional affection, they are in the most natural cases, the result of the body's mechanism to get rid of a problem in the system. Homeopathic remedies therefore aim at abetting in this otherwise natural phenomenon, and with it, chalk out the dangers of suppression due to external applications. The most common homeopathic treatments are:
Graphites serve as the magical solution to a number of skin problems. It essentially battles scruffy eruptions that manifest on the scalp, bends of joint, face, and in between your fingers.
Thuja is another important remedy for age spots, acne, and warts. It prevents the incidence of soreness, burning, and itching on the skin. Its antibacterial characteristics effectively cure acne and blackheads.
Rhus Tox is the most commonly prescribed remedy for Eczema. It particular, the effects of Rhus Tox are targeted towards the symptoms of swelling and itching.
Arsenicum provides absolute relief against psoriasis and dry eczema, curbing rough and dry skin in children. In fact, it also drastically reduces swelling, skin eruptions, burning, itching, and scaly skin.
Hepar Sulphur is often regarded as the best treatment in homeopathy. Signs of soreness, burning, and irritation are instantly relieved with the usage of Hepar Sulphur. Most symptoms of psoriasis and eczema can be effectively treated with it.
The basic idea at combating skin problems is to detect the signs at an early stage itself and provide adequate clinical attention to them. A homeopathy doctor must be consulted in the first place to ascertain the cause of the disease and circle on the most effectual treatments especially designed for it.
3
people found this helpful
Asked for female, 25 years old from Sitapur
Thank you for your inquiry, Undergoing abortion with medicines is illegal and extremely risky. Please consult a gynaecologist who will suggest the best method of abortion. Please do not wait any longer as abortion after 3 months is illegal and bad for your health.
2
people found this helpful
Shared 3 months ago • Featured Tip
The liver is a vital organ within the body, which functions as a filter for the blood that comes from the digestive system. One of the conditions that afflict this organ is fatty liver, which occurs due to the accumulation of triglycerides within it. There could be multiple reasons behind this, such as alcoholism, obesity, pregnancy, hepatitis among many others.
Homeopathy has some great treatments for fatty liver disease, depending on the cause.
1. Nux vomica: One of the major reason of developing a fatty liver is alcoholism. While drinking moderate amounts of alcohol isn't harmful, the tendency to drink very regularly will lead to fatty liver disease. In such cases you may feel pain in the abdomen, especially a few hours after eating. You may also suffer from constipation with cravings for fatty and spicy food. Nux Vomica is thus prescribed in these conditions.
2. Phosphorus: Fatty liver has many symptoms, which may manifest differently in different people. Many people complain about indigestion and sour belching. Your liver area may be painful and you may also vomit. You may constantly crave for foods such as ice-creams, juices and cold drinks. In such case,s you may feel weak after passing stool. Phosphorus is a great remedy in such cases.
3. Chelidonium: This is one of the best overall remedies for fatty liver. Some of the symptoms where Chelidonium may work are as follows:
Pain in upper right abdomen
Enlargement of liver
Constipation
Jaundice along with fatty liver
Feeling excessively weak
Craving for hot drinks and hot foods
4. Calcarea carb: If you are obese or fairly overweight and suffer from fatty liver, calcarea carbonica can be very effective in treating the symptoms. Some of the symptoms exhibited by the patients where this medication is effective would be a yearning for eggs, profuse sweating and sensitivity to air if it's cold.
5. Lycopodium: This medication is very effective in treating fatty liver disease, especially if you suffer from gastric issues and acidity. You may have symptoms like, bloating of the stomach, burning of the esophagus when belching or burping and pain in the upper right abdomen. You may also exhibit cravings for hot drinks and sweets.
6052
people found this helpful
Asked for female, 18 years
Thank you for your inquiry Hair loss can be a sign of something as trivial as improper diet and stress to autoimmune conditions. Please consult with a dermatologist at your earliest convenience to rule out any serious complications.
1
person found this helpful
Asked for male, 20 years old from Calicut
Thank you for your inqury. Sleep well, eat regularly, exercise and avoid sugar and chocolates. Also get your eyes checked for number as that too can increase pain. Homeopathy has great scope In migraine.
2
people found this helpful
Shared 5 months ago • Featured Tip
Cuts and bruises is a common occurrence in any household. In most cases, they're ignored and left to heal on their own. However, some injuries can take a while to heal. If you think about it, you'll also notice that when you've injured yourself somewhere, you tend to keep hitting that spot against things and make it worse. Homeopathy is a form of treatment that has negligible side effects and is very effective at speeding up the healing process for bruises and other wounds. Here are a few common homeopathic medicines that you should keep at home to treat bruises etc.
Arnica: Arnica is very effective when it comes to dealing with deep seated bruises. It can also be used to reduce swelling at the site of the injury. Arnica can be used in pill form or applied in the form of a cream. However, arnica should never be used on an open wound where the skin is cut. In the pill form, arnica can also be used to stop internal or external bleeding.
Calendula: Calendula can be used to fasten the healing process. Along with bruises, it can also be used to treat ruptured muscles and tendons. When applied topically, it draws out dirt and prevents infections.
Hypericum: This homeopathic remedy is very useful in treating injuries and wounds that cause nerve damage. It also ensures that a bruise heals from the inside and not only superficially.
Ledum: Wounds that are caused by a sharp object or formed as a result of painful injections or the after effects of an epidural can be treated with Ledum. It promotes the removal of pus and prevents septic infections.
Staphysagria: Staphysagria is used to treat sensitive wounds where the tissue is lacerated. In such cases, the sphincters are also found to be lacerated and stretched due to foreign bodies. Staphysagria can also be used to treat extremely painful wounds.
Phytolacca: This is an excellent remedy for wounds that have a tendency to ulcerate or injuries that cause soreness and can trigger tetanus. Injured fibrous tissue or osseous muscle sheaths can also be treated with phytolacca.
Bufo: Wounds that cause the area to feel numb and which trigger muscle spasms that leave the patient unable to move the part can be treated with this homeopathic remedy. It can also be used to treat regional hematomas triggered by the rupturing of blood vessels due to the trauma.
6249
people found this helpful
Asked for male, 26 years old from Delhi
Tab Matilda Er once a day for 1 month D rise 60k once a week for 2 months for further assistance visit us online.
1
person found this helpful
View All Feed