About
Our medical care facility offers treatments from the best doctors in the field of Pulmonologist . Customer service is provided by a highly trained, professional staff who look after your...
...more
Our medical care facility offers treatments from the best doctors in the field of Pulmonologist . Customer service is provided by a highly trained, professional staff who look after your comfort and care and are considerate of your time. Their focus is you.
More about Apollo
Apollo is known for housing experienced Pulmonologists. Dr. Jayalakshmi T K, a well-reputed Pulmonologist, practices in Navi Mumbai. Visit this medical health centre for Pulmonologists recommended by 81 patients.
Timings
Location
Parsik hill ,off Uran road,belapur
Uran
Navi Mumbai,
Maharashtra
-
400614

Get Directions

Services
Submit Feedback
Reviews
Verified
Mar 22, 2018
She is very experience and kind towards the patient
Feed
Nothing posted by this doctor yet. Here are some posts by similar doctors.
Shared today • Featured Tip

MBBS, MD -Pulmonary Medicine-Tuberculosis ,Respiratory Disease Medicine , Diploma in Tuberculosis and Chest Diseases (DTCD), European Diploma in Respiratory Medicine
1
person found this helpful
Shared yesterday • Featured Tip
MBBS Bachelor of Medicine and Bachelor of Surgery, DM - Oncology, MD - General Medicine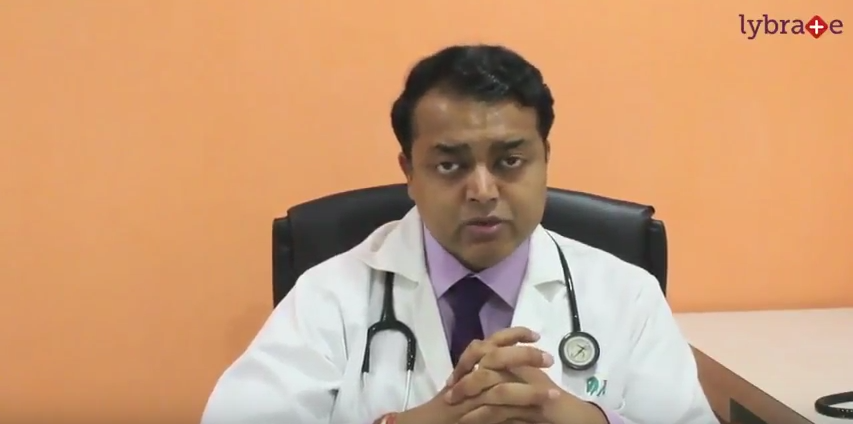 1215
people found this helpful
Shared yesterday • Featured Tip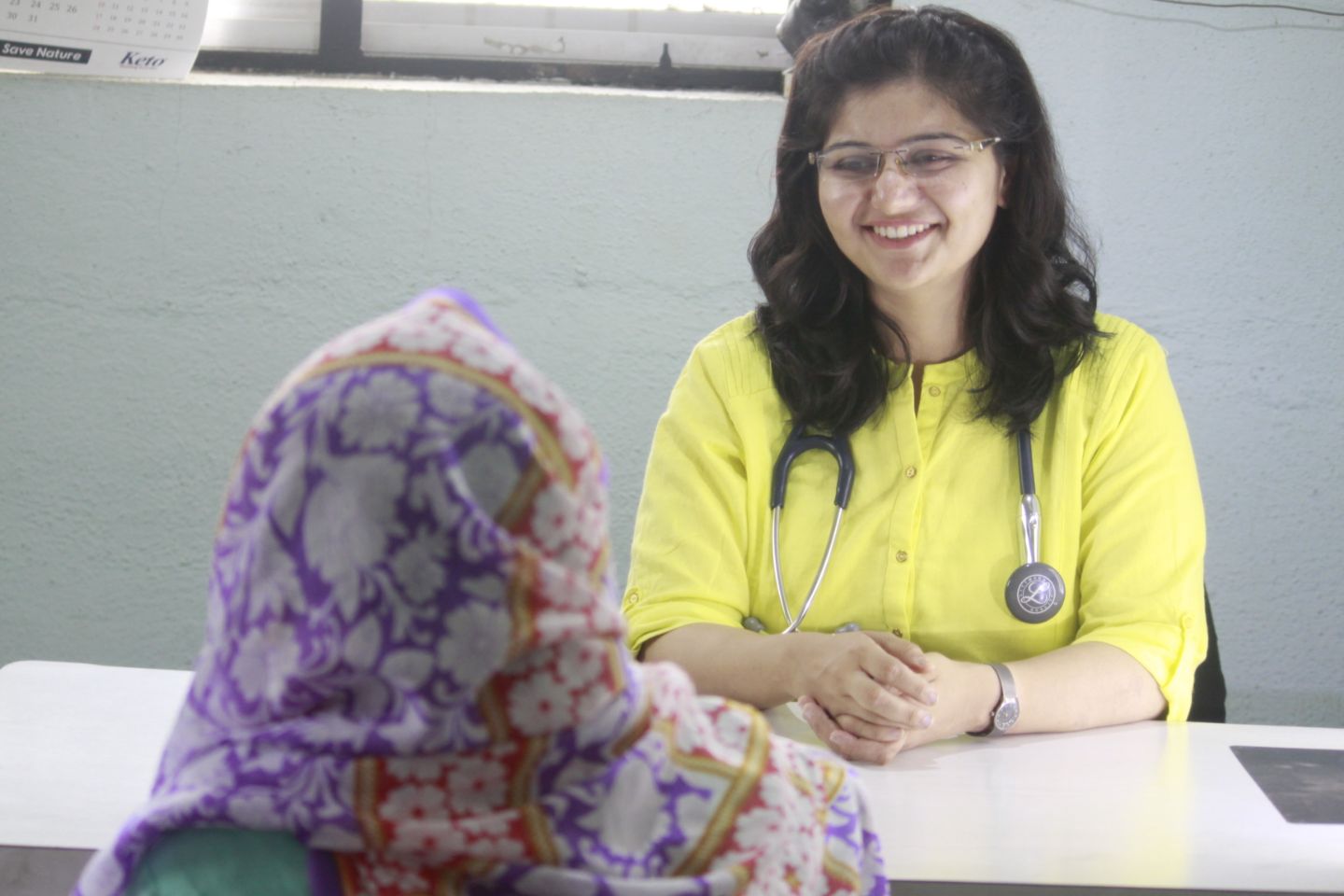 Homoeopathy: the science of healing from within

The unique way of treatment optimises the patient's ability to heal its body, thus making homoeopathy universally applicable to all kinds of diseases.

A homoeopathic doctor has a different way of exploring the patient.

A homoeopathic-practitioner aims at an overall, comprehensive approach towards each one of its patients. An excellent homoeopathic practitioner not only should aim at taking steps in understanding and curing the disease, but also be learning about the patient's lifestyle, thought-processes, and psychological make-up that may affect the medical conditions. Homoeopathic physicians, like any other doctor, ask you about your health history, clinically examine you, and conduct investigations.

Keen to know you

A homoeopath may not only ask you questions about your physical health but also your mental health. There may be psychological treatments first, as homoeopathic doctors believe that it is crucial to know the psychological status of the patient; what is one going through in the personal life, and such aspects that affect the patient's medical conditions. The doctor will take a keen interest in knowing the patient as an individual, including the unique way in which the patient presents its symptoms.

Homoeopathic consultation includes questions about the person's lifestyle, eating habits, sleeping patterns, and approach towards a stressful situation. Considering all these factors, a homoeopath will select the most appropriate medicine that will stimulate the patient's ability to heal itself. This method helps a homoeopath to prescribe the medication in a particular potency. This medicine is either in pills/globules form or dilution in a liquid form.

Is homoeopathy capable of treating every disease?

Homoeopathy applies to all kinds of diseases, all acute as well as chronic conditions that can be treated with other medicines. May it be a simple cough and cold, urinary tract infection, or chronic diseases such as asthma, arthritis, pcod (polycystic ovary disease; affecting one in 10 women), diabetes, and many more.

Following is a list of diseases that homoeopathy can effectively treat:
Infections: acute rhinitis (inflammation of the nose membrane), conjunctivitis, urinary tract infections, gastroenteritis, amoebiasis, and a few more.
Pediatric illnesses: repeated respiratory tract infections, bronchitis, acute and chronic otitis media, and adenoid hypertrophy.
Skin illnesses: urticaria, psoriasis, eczema, warts, and more.
Female-specific disorders: menstrual irregularities, pcod, menopause related complaints, complaints during pregnancy and lactation.
Disease of psychosomatic origin: a migraine, irritable bowel syndrome, and more.

Is there any specific age group? can a child be treated with homoeopathy?

For homoeopathic treatment, there is no specific age limit. You can be of any age and may simultaneously take some other treatment; homoeopathy has suitable solutions for your complaints. These medicines have no restrictions even during pregnancy and lactation whereas other medications may have.

Why should one choose a homoeopathic treatment over other pathies?

Homoeopathic medicines are tested on healthy human beings; repeated trials are conducted, before application in patients. These are safe medicines for patients, including during pregnancy and lactation.

These medicines are pleasant to taste and hence can be used for any generation; from infants to geriatric groups. Oftentimes, they are not costly and affordable to all. They have no side effects, and homoeopathy does not have any habit-forming medicines.

How does one know that the medicine has expired?

One cannot consume the medicine if the globules have changed their colour from white to yellow. If the drug in liquid form has changed its colour or has turned into sediments, it is considered as expired. On purchasing the new medicines, they may have a smell of alcohol as they are freshly medicated. This smell reduces with time, but do not worry the loss of alcohol-smell does not affect the medicine's power to cure a disease. Homoeopathic medicines need to be stored in a cool and dry place away from sunlight.
2
people found this helpful
Shared 2 days ago • Featured Tip

Often people think that homeopathy is only about sweet medicine good for minor ailments, but magic of homeopathy goes beyond that, effective in treating asthma, bronchitis, eczema, tonsillitis, acne, renal stones and the list goes so on. Especially great results with children who are often to fed with bitter medicines.
12
people found this helpful
Asked for female, 32 years old from Vadodara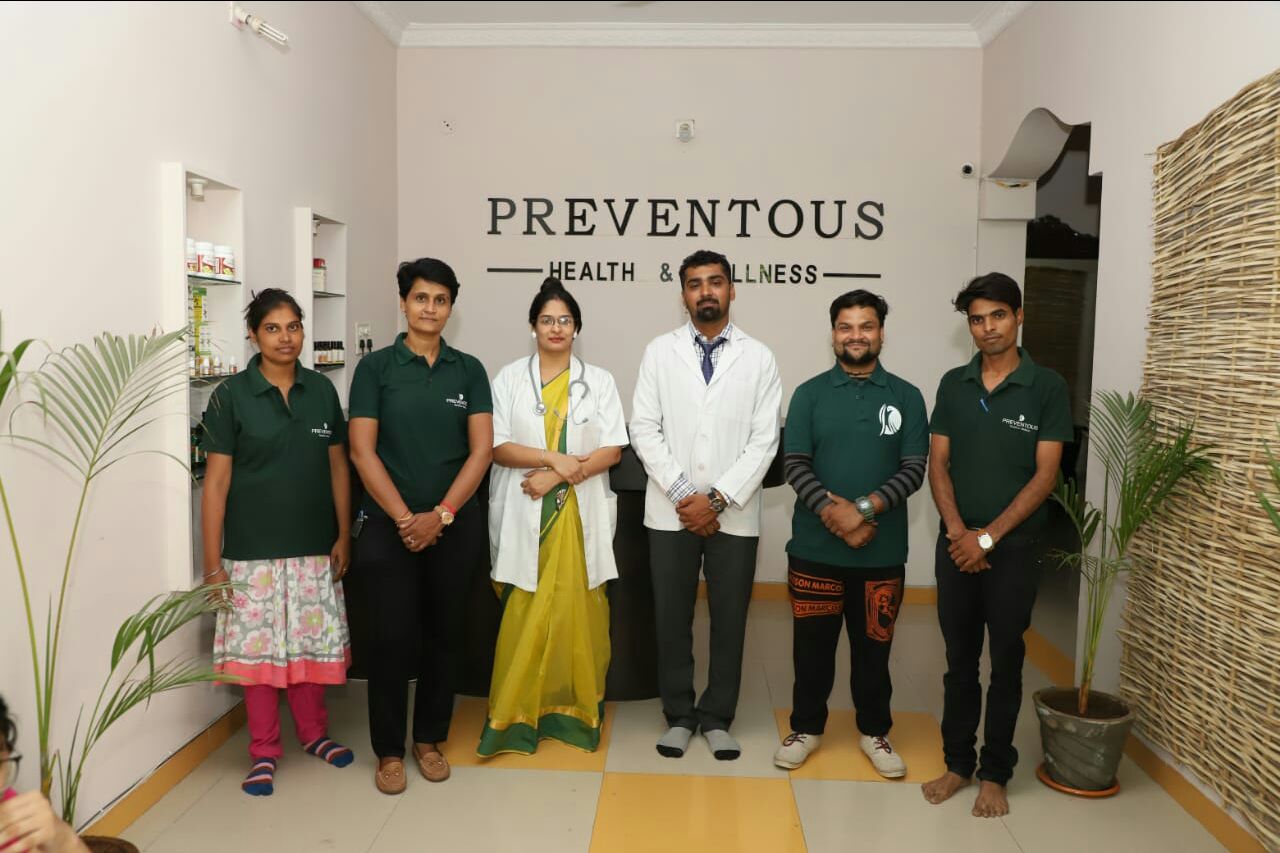 Hello To cure sinusitis you should go for a proper treatment. Ear problem is a complication of sinusitis which leads to many more problem like eye ache, head ache and other ENT disorders, to prevent from them you should take a proper treatment for the disease and be healthy. Contact us Preventous Ayurveda
Asked for male, 41 years old from Malda

Diploma in Naturopathy & Yogic Science (DNYS), bachelor Of Science in Nursing
Yoga & Naturopathy Specialist, Gandhinagar
All are the medicine that will definitely help him to get rid from problem immediately but may not be Cure permanently. Important thing is improving his Immunity to fight with several respiratory problems and infection while using minimum Allopathic medicine to protect ftom side effect and growth. You should Take and important action toward alternative mode of medication. Let him take plenty of juices rich in vitamin C n Antioxidants like lemon, Orange, pineapple to boost Immunity. Start yoga and Pranayam classes with well experienced trainer. It will glade to deal with you to treating your child naturally by meeting me or book an appointment online. All the best, God bless him.
2
people found this helpful
Shared 2 days ago • Featured Tip

MBBS, MD -Pulmonary Medicine-Tuberculosis ,Respiratory Disease Medicine , Diploma in Tuberculosis and Chest Diseases (DTCD), European Diploma in Respiratory Medicine
Chronic obstructive pulmonary disease, or COPD, is a group of progressive lung diseases. The most common are emphysema and chronic bronchitis.
COPD makes it harder to breathe. Smoking is the main cause of COPD. Smoking is linked to about 80% of all COPD deaths.
3
people found this helpful
Asked for male, 22 years old from Kolkata
It looks like reflux, you are not taking your meals on time, take antacid tablet and syrup, you will get relief. Take your meals on time.
Shared 2 days ago • Featured Tip
What is Musculoskeletal Rehabilitation?
Musculoskeletal Rehabilitation involves maximising your function and potential so that you can return back to the community as soon as possible after any injury.
Who requires Musculoskeletal Rehabilitation?
People with following problems require Musculoskeletal Rehabilitation:
·Acute or chronic musculoskeletal pain
·Post fracture stiffness and reduced function
·Loss of a part of limb
·Chronic arthritis
·Chronic backache
·Repetitive strain injury
·Prolonged bed rest with generalised weakness (deconditioning syndrome)
Who Can Benefit?
Complex MSK Management
The Complex MSK Management specialises in treating patients who have significant functional mobility and movement impairments related to the musculoskeletal system such as, arthritis, osteoporosis, de-conditioning syndrome, post-operative complications and diabetes mellitus with associated neurological and cardiac conditions. Patients receive physical and occupational therapy, balance & gait training and education to improve their level of independence in daily living.
Multiple Trauma Management
Multiple Trauma Management provides rehab to people who have sustained multiple fractures and other injuries e.g. in a motor vehicle accident. The admission criteria are two or more active orthopedic medical conditions, multiple injuries / fractures as a result of trauma, physically ready to participate in the entire rehab process with cognitive ability to learn new activities and follow direction. These patients will be managed by a multi-disciplinary team taking care of post trauma stress disorder, pain management, mobility and activities of daily living.
Sports Rehab
The Sports Rehab provides comprehensive care to people with shoulder joint and rotator cuff injuries, tennis and golfers elbow, hand injuries, anterior cruciate ligament tears, hamstring and ankle sprains who are engaged in outdoor sports like cricket, football, basketball, volleyball, etc. leading to significant pain, strength, movement & mobility impairments. The latest technology available at the centre - multi-joint dynamometer and gait and motion analysis gives significant input in managing these conditions allowing early return to the sporting activities.
Repetitive Strain Injury (RSI) Management
The RSI Management aims to manage patients who present with chief complaints of neck or back pain or any other cumulative trauma disorders due to overuse. Patients will be evaluated by an inter-disciplinary team and comprehensive rehabilitation activities will be provided with pharmacotherapy, electrotherapy, exercise programmes, ergonomic advice, behaviour and relaxation techniques, trigger point injection procedures and education.
Amputation Management
Amputation Management caters to the need of upper and lower limb amputation due to traumatic, ischemic, diabetic or other conditions. It offers comprehensive programme beginning with pre-amputation counselling, immediate post-operative pain reduction & temporary prosthesis, permanent prosthesis fitting & training and management of late early & late complications. The programme aims to reintegrate the person back into the society.
What is the duration of the Musculoskeletal Rehabilitation programme?
As per patient requirement, the programme duration can vary from 2-12 weeks.
1
person found this helpful
Shared 2 days ago • Featured Tip
What is Pulmonary Rehabilitation?
Pulmonary Rehabilitation (Rehab) is a medically supervised program that helps to improve the health and well being of people who have pulmonary problems.
Rehab programs include endurance training, chest therapy, education on lung hygiene and healthy living, counseling to reduce stress & trigger factors and smoking cessation thus helping you return to an active and healthy lifestyle.
Who requires Pulmonary Rehabilitation?
People with following diseases require Pulmonary Rehabilitation:
Chronic Obstructive Pulmonary Disease (COPD)

Asthma

Rhinitis

Sinusitis

Bronchiectasis

Lung cancer

Sarcoidosis

Chronic bronchitis

Interstitial lung diseases

Obesity and Breathing Disorders

Snoring and Sleep disorders

Pneumonia

Pleural Diseases

Lymphadenopathies

Respiratory Failure

Tuberculosis

Muscular dystrophy

Combined cardio-pulmonary diseases
What are the facilities for Pulmonary Rehabilitation at SAANS?
SAANS Foundation has a dedicated Pulmonary Rehab facility with separate areas for postural drainage, oxygen therapy and Non Invasive Ventilation, nebulisation and telemetric ECG monitored exercise systems i.e. ergo cycles, stepper and cross trainer; a gymnasium for pre-class warm-up and resistance training classes; Lung function testing labs; and a dedicated area for patient education.
The Pulmonary Rehab team
A multi-disciplinary team consisting of
Physiatrists (rehab physician)

Pulmonologists

Nurses

Exercise Physiologists

Physical and Occupational Therapists

Psychologists and Wellness Coach

Nutritionists
What is the duration of the program?
As per patient requirement, the program duration can vary from 4-6 weeks to lifelong.
What can one achieve through this program?
The goal of this program is to prevent and limit the physiological and psychological effects of pulmonary illness and to improve overall cardio-pulmonary status and health. This is accomplished by developing individualized programs of exercise, education and lifestyle modification that are tailored to individual needs and abilities.
Three phase program
Phase I (Initial)
This is an inpatient program which starts at the time of hospitalization. It aims to initiate early mobilization to reduce the effects of de-conditioning. It consists of oxygen therapy, chest wall manipulation, nebulization, postural drainage, breathing exercises and incentive spirometry to improve oxygenation. This is continued with a walking and exercise program at home or till patient return back to the hospital for Phase II.
Phase II (Conditioning Phase)
This consists of a comprehensive program to modify the aggravating factors for lung disease along with endurance training. This consists of chest care, aerobic exercise, stress management, smoking cessation, behavior modification, nutritional advice and patient and family education. The Phase II can begin after stabilization of the early symptoms. This is conducted in the form of group sessions or classes, one session usually last for 60-90 minutes. Frequency is 3-5 times a week to complete a total of about 20 sessions. Initial sessions of aerobic training are conducted with electrocardiographic monitoring. All sessions are physician monitored conducted by trained staff.
Phase III (Maintenance Phase)
This aims to continue the benefits gained by patients during Phase II. It consists of continuation of the aerobic exercise program but at a lesser frequency of 3 times a week at home/in a gymnasium/at a hospital.
1
person found this helpful
View All Feed
Near By Clinics

Tilak Nagar, Mumbai,
Navi Mumbai
View Clinic