About
Our entire team is dedicated to providing you with the personalized, gentle care that you deserve. All our staff is dedicated to your comfort and prompt attention as well.
...more
Our entire team is dedicated to providing you with the personalized, gentle care that you deserve. All our staff is dedicated to your comfort and prompt attention as well.
More about Mukta Cancer Clinic
Mukta Cancer Clinic is known for housing experienced Oncologists. Dr. Mukul Gharote, a well-reputed Oncologist, practices in Nashik. Visit this medical health centre for Oncologists recommended by 51 patients.
Timings
Location
Teerthroop Bunglow, Sundarban Colony, Near Deccan Petrol Pump, Bhujbhal Farm Road, New Nashik
Sundarban colony
Nashik,
Maharashtra
-
422009

Get Directions
Photos (1)

Doctor in Mukta Cancer Clinic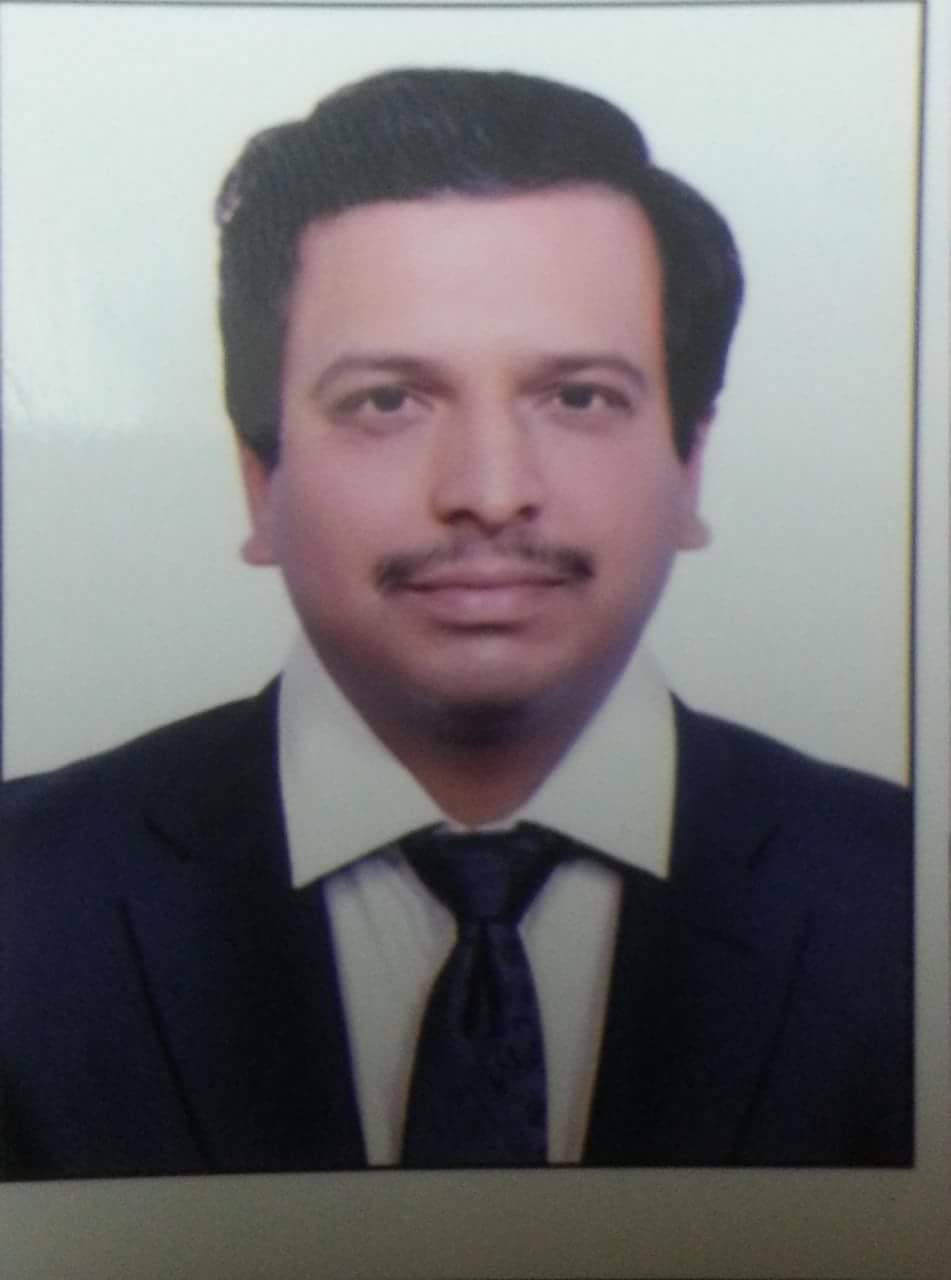 MBBS, DM - Oncology, MD - General Medicine
Oncologist
Services
Submit Feedback
Submit a review for Mukta Cancer Clinic
Your feedback matters!
Write a Review
Patient Review Highlights
"Professional"
1 review
"Well-reasoned"
1 review
"Practical"
1 review
"Thorough"
1 review
"knowledgeable"
1 review
"Sensible"
1 review
"Caring"
3 reviews
"Very helpful"
6 reviews
"Saved my life"
3 reviews
"Inspiring"
2 reviews
Reviews
Surendra Singh Rajput
Oct 17, 2017
I found the answers provided by the Dr. Mukul Gharote to be very helpful. Thanks docter but you didn't tell about headache.
Sushant Takkekar
Oct 21, 2017
Dr. Mukul Gharote provides answers that are very helpful, saved my life, caring, inspiring and thorough. Thanks dr
Arun
Nov 12, 2017
I found the answers provided by the Dr. Mukul Gharote to be very helpful. Thakw doctor
Feed
Shared 2 months ago • Featured Tip
Cancer is as much a psychological issue as it is a physical disease. When a person is diagnosed with cancer, it is not just the person who is affected but the entire family and friends too. There is a lot of research that has been carried out on cancer psychology, due to which, the doctors are currently in a much better state to manage the psychology of the patient and family compared to a couple of decades earlier.
So, when a person is diagnosed with cancer, known as the big C, there are stages that a person goes through.
The first one is of shock and disbelief, with most people unable to digest the fact. There is often the question of "why me?" The fact is that the risk factors for cancer are constantly evolving, and so it is difficult to answer this if there is no clear reason evident.
Anxiety and depression: Given that there is still a lot of fear and uncertainty about a complete cure for cancer, patients get anxious and distressed. They slowly begin to come to terms and realize that they need to start working on the treatment plan, so the condition improves. There is also another angle, as there are various options, and the treatment they choose will determine the course of the disease. There may be periods of sadness, isolation, lack of interest in regular activities, appetite loss, and restlessness.
Guilt: There is also an angle of guilt, especially when there is a definite cause associated with it, like alcohol, smoking, high-risk sexual behavior, etc.
Coming to terms: It is within a couple of months that the patients come to terms with the situation and realize that there are things which are under their control, which can make a difference. They begin to focus on good food choices, meditation and staying positive. They also do financial planning in terms of insurance and sorting out legal issues in case of an eventuality. Many also are open to seeking support in terms of family and friends and social networks. This can help them give a feeling of inclusion and that they are not alone in what they are experiencing.
All said and done, cancer psychology is as unique as each individual. The response would depend on the patient's personality, his support system, stage of identification of cancer, and how well it responds.
There is no prescription available readily to manage the person's psychology once they are diagnosed with cancer. This can be managed via:
Counseling with a close friend or family member, social worker, psychologist, social support groups, etc.
Other things which can help include meditation, antidepressant medications, exercising, and spending time with family, etc.
3864
people found this helpful
Asked for female, 25 years old from Pune
Pap test is a screening test. Its not confirmatory. Means that if it is negative yours cervix is normal and if its positve, then we need to assess the lesion by doing further tests .like bx to confirm if its really malignancy. I advice you to contact an oncologist or gynaecologist to procure bx.
1
person found this helpful
Hi Lybrate user, he must be EGFR positive. Tablet is prescribed for EGFR positive patients .yes its helpful. Many other tablets are launched which can b taken in your case. Kindly contact your treating physician.
Shared 4 months ago • Featured Tip
With cancer incidence on the rise, more and more people are receiving chemotherapy. This is, however, not without its set of side effects. These side effects have a bearing on both the physical as well as the emotional health of the patient. There were some reasons due to which chemotherapy side effects were often ignored.
Cancer assumes a bigger disease condition, and so side effects of chemotherapy (or anything else for that matter) assumes a much smaller role. Discussions always revolve around how the situation of the cancer is, and chemotherapy assumes a less role.
The patient thinks that it was the expected response to the chemotherapy.
They also assume that there might be no cure for that side effect.
All these necessitated the need for a systematic assessment tool. This has multiple benefits as below.
It gives a structured framework for the doctor and the patient so that no points are missed during the discussion.
It gives a guideline for the patient to look for chemotherapy side effects.
It improves confidence, as the patient known what to expect from the chemotherapy.
Overall patient outcomes can be improved
Features:
The Chemotherapy Symptom Assessment Scale (C-SAS) contains a checklist that contains symptoms which arise only out of chemotherapy treatment.
It was introduced in 2002 and includes not just physical problems but also psychological and sexual issues.
Developed with extensive inputs from both the patient and the doctor community, it has 24 questions. There is also a section for reporting of spontaneous symptoms.
The patient records his symptoms on a regular basis, and this becomes a basis for discussion with the doctor at his next visit. It captures incidence, severity, and also how bothersome it is to the patient.
There is also a section for nurses to include their comments, so the response to treatment to these symptoms is recorded.
Objectives: The C-SAS tool aims to:
Improve reporting of symptoms pertaining to chemotherapy
Help the patient understand the response to chemotherapy
Help the medical fraternity understand the drug behavior
Provide a structured framework for the doctor and patient discussions
Collect more side effects for a particular chemotherapy regimen
Improve overall quality of care
Challenges: Though the C-SAS is quite useful, there are still challenges to it, as below.
Encouraging patients to use it. In many cases, the patients feel uncertain if a symptom is due to chemotherapy or part of cancer.
Ensuring that the staff use it, not just to collect the symptoms but review and treat the symptoms.
Getting some insights out of it, to get a holistic view of patient health.
In case you have a concern or query you can always consult an expert & get answers to your questions!
3664
people found this helpful
Asked for male, 57 years old from Faridabad
No sir. Sorry but at present TYKERB is only medicine available. Other TDM1 is costlier than TYKERB. There are clinical trials of TDM1 going on.in many centres in india. You can enquire and register.
1
person found this helpful
Asked for male, 61 years old from Mysore
Precaution 1.P: painless lump (ghaant) in breast/ axilla/ loin/ neck. 2.R: red/ white patch on tongue/ cheeks/ lips/ palate. 3. E: early satiety and gastric dyspepsia (acidity) for long time. 4.C: constipation/ diarrohea for more than 14 days. 5.A: anemia in 40 yr old male patient. Anemia/ fever/ bleeding/ in a child/ adult. 6. U: ulcer in skin/ tongue/ lips/ palate/ cheek which is not healing and often painless. 7.T: thickening of skin; lump in breast/ axilla. 8 I: increase in size of lymph node/ wart/ mole (massaa) 9.O: other body discharges like white cervical discharge, post menopausal bleed 10 n: nipple retraction, nipple discharge, new mole; often bluish. These are few symptoms of cancer .If present test is warranted. Hereditary cancers are only 10%,90% acquired causes of cancer. If any 3 members of your family above 60 years suffering from breast/ ovary. Any 2 below 50 years s/ f breast n ovary. Or male breast cancer then go for genetic test on blood/ saliva.
1
person found this helpful
Hello lybrate-user 1.There are many types of tumour (ghant) in breast NOT ALL ARE CANCER. 2. PAINFUL LUMP (GHANT) MOSTLY IS OF BENIGN NATURE 3.MAMMOGRAPHY SHOULD BE DONE JUST TO SCREEN FOR ANY CANCER LIKE LESION IN SUCH CASE. IF AGE ABOVE 30. 4.ALTERNATE/ GHARELU TREATMENT IS NOT RECOMMENDED IN ANY CASE. 5. FOLLOW UP REGULARLY TO YOUR GYNAECOLOGIST.
6
people found this helpful
Shared 4 months ago • Featured Tip
Chemotherapy has been the remedy for cancer since the late 90s. But in today's world the medical field has been improved so much that new methods have been invented. One of them is Hormonal therapy. It is used to cure some types of breast cancer that are affected by hormones. Receptor proteins in the breast cancer cells attach to estrogen and help the cells grow. This therapy stops the receptors attaching to estrogen in various ways.
When it is used?
Hormonal breast cancer therapy is performed after surgery to prevent the cancer from coming back. It is also applied to treat the cancer that has come back or to prevent the cancer from spreading to other parts of the body. Sometimes, if needed, it starts before the surgery. It takes five years, generally.
How it works?
Hormonal therapy mainly stops estrogen from acting on the cancer cells or lowers the estrogen level. There are different ways to do that.
Blocking Estrogen Receptors: These drugs stop estrogen from helping breast cancer cells.

Tamoxifen: It acts as anti-estrogen in the breast cells, but acts like estrogen in other cells. It lowers the risk of breast cancer and also stops cancer from coming back.
Toremifene: It works in a similar way, but it is only used in metastatic breast cancer. It also decreases the pain and swelling in the muscles and bones.
Fulvestrant: It blocks and damages estrogen receptors. It is given by injections after other drugs stop working.

Lowering Estrogen Levels: These drugs slow the growth of cancer by lowering estrogen levels.

Aromatase Inhibitors: These drugs stop estrogen production in women whose ovaries are not working due to menopause or other treatments. There are three types of this drug- Letrozole, Anastrozole and Exemestane.
Ovarian Suppression: In this method, ovaries are removed or shut down to turn pre-menopausal women to post-menopausal. There are several ways to do this, and they are- Oophorectomy or surgery, LHRH analogs and applying chemotherapy drugs.
There are some other types of hormone therapy that are less common. They were used more in the past. They are:
Megestrol acetate
Androgens
High doses of estrogen
Side Effects:
Unfortunately, Hormonal breast cancer therapy has lots of side effects. They are-
Hot flashes
Mood swings
Vagina discharge or dryness
Developing uterine cancer
Blood clots
Night sweat
Headache
Mild nausea
Bone pain
Injection site pain
Muscle pain and joint stiffness and pain
Bone thinning
Menopause
Although hormonal therapy has lots of side effects, they are limited to different kinds of hormonal therapies and it is not necessary that they will surely happen. But it is best to undergo any kind of treatment with a doctor's advice. So patients should consult the doctor first. In case you have a concern or query you can always consult an expert & get answers to your questions!
3772
people found this helpful
Shared 5 months ago • Featured Tip
Cancer has unfortunately become a common condition. This is largely because of an unhealthy lifestyle and pollution that surrounds us. Some people have a higher risk of cancer as compared to others. Understanding your risk of suffering from a form of this disease can put you in a better position to fight against it.
Here are a few elements that can help you understand your risk of having cancer.
Age: While cancer can affect people of all ages, it is more commonly seen amongst elderly men and women. The median age for cancer is 66 years. However, this depends largely on the type of cancer. Neuroblastomas are more common amongst children and adolescents as compared to adults. Similarly, 25% of bone cancer cases are diagnosed among young adults under the age of 20 years.
Diet: Certain types of foods are considered carcinogenic i.e. they have the ability to cause cancer. Excessive consumption of such foods can greatly increase an individual's cancer risk. These include:
Hormones: Estrogen is often considered a human carcinogen. Thus taking hormonal therapy that involves a greater concentration of estrogen or only estrogen can increase your cancer risk. For example, hormone therapy that uses the only estrogen can cause endometrial cancer.
Immunosuppression: People with a compromised immune system are at a high risk of cancer. For certain medical procedure, it may be necessary to temporarily suppress the immune system. This can also increase a person's risk of cancer. An organ transplant is one such procedure. The four most common types of cancer that can be caused by a suppressed immune system are lung cancer, kidney cancer, liver cancer and non-Hodgkin lymphoma.
Obesity: Being overweight or obese can increase a person risk of many types of cancer including breast cancer, and cancer of the colon, rectum, kidneys, esophagus, pancreas, gallbladder and endometrium.
Radiation: Exposure to certain types of radiation can damage DNA and mutate cells causing cancer. This includes x rays, radon, gamma rays and some other forms of high energy radiation. A person may be exposed to these types of radiation during certain medical procedures such as chest X rays, PET scans, and CT scans. Working in nuclear power plants can also put a person at risk of exposure to these types of radiation. Tanning booths and sunlamps are another sources of UV radiation that can cause cancer.
3686
people found this helpful
View All Feed
Near By Clinics