About
Our entire team is dedicated to providing you with the personalized, gentle care that you deserve. All our staff is dedicated to your comfort and prompt attention as well.
...more
Our entire team is dedicated to providing you with the personalized, gentle care that you deserve. All our staff is dedicated to your comfort and prompt attention as well.
More about Mukta Cancer Clinic
Mukta Cancer Clinic is known for housing experienced Oncologists. Dr. Mukul Gharote, a well-reputed Oncologist, practices in Nashik. Visit this medical health centre for Oncologists recommended by 42 patients.
Timings
Location
Teerthroop Bunglow, Sunderban Colony, Near Deccan Petrol Pump, Bhujbhal, Farm Road, New Nashik
Nashik,
Maharashtra
-
422009

Get Directions
Photos (1)

Doctor in Mukta Cancer Clinic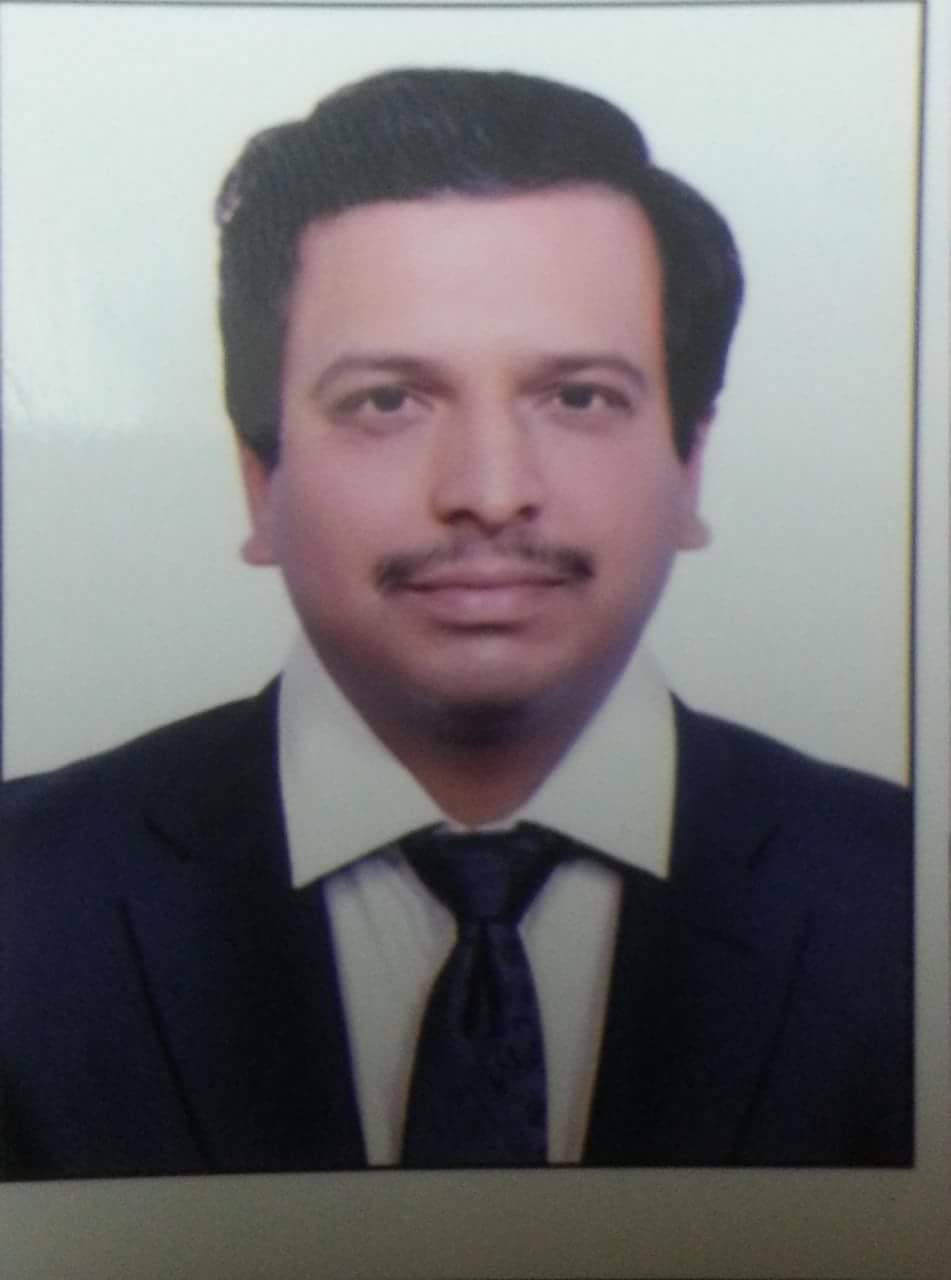 MBBS, DM - Oncology, MD - General Medicine
Oncologist
Services
Submit Feedback
Submit a review for Mukta Cancer Clinic
Your feedback matters!
Write a Review
Patient Review Highlights
"Professional"
1 review
"Practical"
1 review
"Thorough"
1 review
"Sensible"
1 review
"Caring"
3 reviews
"Very helpful"
6 reviews
"Saved my life"
2 reviews
"Inspiring"
1 review
Reviews
Surendra Singh Rajput
Oct 17, 2017
I found the answers provided by the Dr. Mukul Gharote to be very helpful. Thanks docter but you didn't tell about headache.
Sushant
Oct 21, 2017
Dr. Mukul Gharote provides answers that are very helpful, saved my life, caring, inspiring and thorough. Thanks dr
Arun
Nov 12, 2017
I found the answers provided by the Dr. Mukul Gharote to be very helpful. Thakw doctor
Feed
Shared today • Featured Tip
Chemotherapy has been the remedy for cancer since the late 90s. But in today's world the medical field has been improved so much that new methods have been invented. One of them is Hormonal therapy. It is used to cure some types of breast cancer that are affected by hormones. Receptor proteins in the breast cancer cells attach to estrogen and help the cells grow. This therapy stops the receptors attaching to estrogen in various ways.
When it is used?
Hormonal breast cancer therapy is performed after surgery to prevent the cancer from coming back. It is also applied to treat the cancer that has come back or to prevent the cancer from spreading to other parts of the body. Sometimes, if needed, it starts before the surgery. It takes five years, generally.
How it works?
Hormonal therapy mainly stops estrogen from acting on the cancer cells or lowers the estrogen level. There are different ways to do that.
Blocking Estrogen Receptors: These drugs stop estrogen from helping breast cancer cells.

Tamoxifen: It acts as anti-estrogen in the breast cells, but acts like estrogen in other cells. It lowers the risk of breast cancer and also stops cancer from coming back.
Toremifene: It works in a similar way, but it is only used in metastatic breast cancer. It also decreases the pain and swelling in the muscles and bones.
Fulvestrant: It blocks and damages estrogen receptors. It is given by injections after other drugs stop working.

Lowering Estrogen Levels: These drugs slow the growth of cancer by lowering estrogen levels.

Aromatase Inhibitors: These drugs stop estrogen production in women whose ovaries are not working due to menopause or other treatments. There are three types of this drug- Letrozole, Anastrozole and Exemestane.
Ovarian Suppression: In this method, ovaries are removed or shut down to turn pre-menopausal women to post-menopausal. There are several ways to do this, and they are- Oophorectomy or surgery, LHRH analogs and applying chemotherapy drugs.
There are some other types of hormone therapy that are less common. They were used more in the past. They are:
Megestrol acetate
Androgens
High doses of estrogen
Side Effects:
Unfortunately, Hormonal breast cancer therapy has lots of side effects. They are-
Hot flashes
Mood swings
Vagina discharge or dryness
Developing uterine cancer
Blood clots
Night sweat
Headache
Mild nausea
Bone pain
Injection site pain
Muscle pain and joint stiffness and pain
Bone thinning
Menopause
Although hormonal therapy has lots of side effects, they are limited to different kinds of hormonal therapies and it is not necessary that they will surely happen. But it is best to undergo any kind of treatment with a doctor's advice. So patients should consult the doctor first. In case you have a concern or query you can always consult an expert & get answers to your questions!
1
person found this helpful
Shared 1 month ago • Featured Tip
Cancer has unfortunately become a common condition. This is largely because of an unhealthy lifestyle and pollution that surrounds us. Some people have a higher risk of cancer as compared to others. Understanding your risk of suffering from a form of this disease can put you in a better position to fight against it.
Here are a few elements that can help you understand your risk of having cancer.
Age: While cancer can affect people of all ages, it is more commonly seen amongst elderly men and women. The median age for cancer is 66 years. However, this depends largely on the type of cancer. Neuroblastomas are more common amongst children and adolescents as compared to adults. Similarly, 25% of bone cancer cases are diagnosed among young adults under the age of 20 years.
Diet: Certain types of foods are considered carcinogenic i.e. they have the ability to cause cancer. Excessive consumption of such foods can greatly increase an individual's cancer risk. These include:

Alcohol and tobacco
Cruciferous vegetable
Antioxidants
Artificial sweeteners
Calcium
Charred meat
Garlic
Tea
Vitamin D

Hormones: Estrogen is often considered a human carcinogen. Thus taking hormonal therapy that involves a greater concentration of estrogen or only estrogen can increase your cancer risk. For example, hormone therapy that uses the only estrogen can cause endometrial cancer.
Immunosuppression: People with a compromised immune system are at a high risk of cancer. For certain medical procedure, it may be necessary to temporarily suppress the immune system. This can also increase a person's risk of cancer. An organ transplant is one such procedure. The four most common types of cancer that can be caused by a suppressed immune system are lung cancer, kidney cancer, liver cancer and non-Hodgkin lymphoma.
Obesity: Being overweight or obese can increase a person risk of many types of cancer including breast cancer, and cancer of the colon, rectum, kidneys, esophagus, pancreas, gallbladder and endometrium.
Radiation: Exposure to certain types of radiation can damage DNA and mutate cells causing cancer. This includes x rays, radon, gamma rays and some other forms of high energy radiation. A person may be exposed to these types of radiation during certain medical procedures such as chest X rays, PET scans, and CT scans. Working in nuclear power plants can also put a person at risk of exposure to these types of radiation. Tanning booths and sunlamps are another sources of UV radiation that can cause cancer.
3686
people found this helpful
Shared 2 months ago • Featured Tip
CML refers to Chronic Myeloid Leukemia. This type of cancer originates in the bone marrow. It occurs when a genetic change takes place in immature myeloid cells. These cells are responsible for the production of platelets, red blood cells and many types of white blood cells. As a result of these changes an abnormal gene known as BCR-ABL is formed. In turn, this gene converts the myeloid cells into CML cells.
As cancer progresses, the cells spill out of the bone marrow and enter the circulatory system. The cells are transported through the blood to other organs and can settle in various other parts of the body. CML is a slow growing cancer but in some cases, it can turn into fast-growing cancer that is hard to treat. It is more common amongst adult and is rarely seen among children.
Studies on CML are directed towards both the understanding of how cancer develops and how it can be treated. Scientists are making steady progress towards understanding how a person's DNA can change and in turn cause a mutating of bone marrow cells into CML cells. For this, researchers are studying what changes can make a cell grow fast, live longer than usual etc.
There are a few drugs that have proven to be effective in the treatment of CML. These drugs target proteins like BCR-ABL. However, not all patients benefit from it. Hence, studies are now underway to evaluate how it could be combined with other forms of treatment such as cancer vaccines, interferon or chemotherapy to be more effective. It is also being combined with other medicines to study the effects.
New drugs have also been developed to target and treat CML. In cases where CML cells create a mutation known as T315I by changing the BCR-ABL cells, the cancer is resistant to many different types of therapy. This includes targeted therapies like nilotinib, imatinib, and dasatinib. Thus, drugs are being created that can treat this mutation. Another type of drug that is being developed is known as farnesyl transferase inhibitors. In some tests, these are also being combined with imatinib.
Vaccinations that can protect a person from CML are also being studied. For this several vaccines have been developed and are currently being tested for effectiveness. CMLVAX100 is one such vaccine. Some studies have shown that when this vaccine is combined with imatinib, it is more effective.
In case you have a concern or query you can always consult an expert & get answers to your questions!
3452
people found this helpful
Shared 2 months ago • Featured Tip
If prostate cancer spreads to other parts of the body, it targets and goes to the bones first. And, if the cancer has spread outside the prostate, preventing or slowing its spread to the bones is a major goal of treatment.
If the cancer has already spread to the bones, relieving pain and other complications is also a very important part of the cancer treatment. There are a number of ways and means to prevent and treat prostate cancer's spread to bones.
Understanding them in detail
Bone metastasis or spread of cancer to the bone is an extremely painful condition. This can also cause fractures or potentially fatal conditions like high blood calcium levels. Bone-targeted treatments such as hormone therapy, chemotherapy, and vaccines are used but so are a slew of other treatments more specifically targeting bone metastasis and its side effects. These are:

1. Bisphosphonates: Bisphosphonates are drugs that work by slowing down the reproduction of bone cells or osteoclasts. These cells work by breaking down the hard mineral structure of bones to keep them healthy. These bone cells often become overactive when prostate cancer spreads to the bones.
Bisphosphonates can also be used:
To help control and relieve bone pain
To control the high calcium levels caused by prostate cancer metastasizing to bones
To help slow the growth of cancer
To help delay or prevent fractures
To help strengthen bones in men on hormone therapy
Zoledronic acid or Zometa is the most commonly used bisphosphonate for prostate cancer. This is given as an intravenous (IV) injection, usually once every 3 or 4 weeks. The patients on this drug are also advised to take supplements containing calcium and vitamin D to prevent low blood calcium levels. Side effects include flu-like symptoms and bone or joint pain as well as kidney problems and sometimes osteonecrosis of the jaw (ONJ). In ONJ, part of the jaw bone loses its blood supply and dies, leading to tooth loss and infections of the jaw bone.
2. Denosumab: This is another drug that can help when prostate cancer spreads to bones. Like the bisphosphonates, denosumab also works by blocking osteoclasts. This drug is used:
To help prevent or delay fractures
To help slow the spread of cancer to the bones despite hormone therapy
This drug is injected intravenously every 4 weeks.
3. Corticosteroids: These lower bone pain in some men in whom cancer has spread to the bones.
4. External radiation therapy: This helps if the pain is limited to one or only a few areas of bone. Radiation can also be aimed at tumors on the spine and other parts of the body.
5. Radiopharmaceuticals: These are drugs that contain radioactive elements and these are injected into a vein and go and settle in areas of damaged bones, where they give off radiation that kills cancer cells. The major side effects of these drugs is a decrease in blood cell counts which makes the body of the patient more prone to infections and bleeding.
In case you have a concern or query you can always consult an expert & get answers to your questions!
3439
people found this helpful
Shared 3 months ago • Featured Tip
The incidences of breast and ovarian cancer are on a rise. A shocking survey reveals in India, ~ 48% women with breast cancer are below the age of 50 years. The reason could be a lot of factors including lack of awareness and a delay in the diagnosis of the condition. When it comes to breast and ovarian cancer, a particular diagnostic test that has gained immense popularity over the last few years is the BRCA (BRCA1 and BRCA2) gene test. In this article, we will discuss facts related to the BRCA gene test, including its merits.

What are the BRCA genes?

The BRCA1 gene comes under the class of genes known as Tumor Suppressor Gene (antioncogene). As indicative of the name, these genes are responsible for suppressing the formation of tumors by regulating the cell division and growth, as it ensures that cell does not undergo rapid and abnormal division and proliferation. The BRCA genes also undergo mutations and modifications some of which may be harmful enough to cause cancer.

BRCA Gene Test
An early detection of breast and ovarian cancer often produces fruitful results in the successful treatment of the disorder. In the majority of the cases, genetic mutations or modifications act as a catalyst resulting in the abnormal multiplication of cells that eventually gives rise to cancer. The BRCA1 and 2 (Breast Cancer genes 1 and 2) genes play a significant role in breast and ovarian cancer. Mutation in either one of the genes (or at times both) makes a woman highly susceptible to developing breast and ovarian cancer at some point in their lives (depending on how harmful the mutation is).
The BRCA gene mutation is inherited and can be passed on to the subsequent generations making the situation even worse.
BRCA1 gene mutation may also make a person susceptible to incidences of colon and prostate cancer.
The BRCA gene test is basically a blood test that is carried out to find if there are any mutations (often inherited) in the BRCA1 or the BRCA2 gene.
Benefits of BRCA gene test
Women who have a family history of breast cancer or show signs of breast or ovarian cancer are often advised to undergo the BRCA gene test.
The gene test keeps a woman updated about their health status, thereby enabling them to carry out the necessary preventive measures or treatment to deal with the condition better.
In fact, every woman after the age of 20 should undergo the BRCA gene test.
However, there are instances (though rare) where a woman did develop breast cancer in spite of testing negative for the BRCA test indicating others gene mutations can also lead to breast cancer. In case you have a concern or query you can always consult an expert & get answers to your questions!
3142
people found this helpful
Shared 6 months ago • Featured Tip
There are more than hundred varieties of blood cancer, but the most common ones are leukemia, lymphoma, and myeloma. Acute myeloid leukemia (AML), a type of leukemia, is when the white blood cells in the marrow begin to grow uncontrollably. This is an acute condition and both the onset and progress are very rapid. The cause is not known, and given the rapid progress, even treatment is often difficult. A more severe form of AML is the APML which is acute promyelocytic leukemia, which leads to reduced number of white and red blood cells and plasma.
This causes the following symptoms:
Anemia
Increased incidence of infections
Excessive bleeding from even minor cuts
Bleeding from nose and gums
Easy bruising
Blood in the urine
Extreme paleness and tiredness
What is different about APML?
There is one distinguishing factor with APML, which is that they contain a protein which when released into the bloodstream can cause severe bleeding, which may be very difficult to control. Chemotherapy kills these cells and so releases the proteins into the bloodstream. These cells need to be managed without chemotherapy, as the patient can even die of uncontrolled bleeding. With medical advances, two non-chemotherapy agents have been identified – all-trans retinoic acid (ATRA, vesanoid, or tretinoin) and arsenic trioxide (ATO or trisenox).
ATRA: This is a type of vitamin A which is used either alone, in combination with chemo, in combination with arsenic trioxide, and also in combination with both chemo and arsenic trioxide. The effect is different in different people – helps control spread, helps prevent recurrence, and helps control symptoms. In many people, it has been successfully used instead of chemotherapy. ATRA is also used as a long-term maintenance agent. Side effects from ATRA include fever, dry skin, rashes, mouth sores, increased cholesterol, and swollen feet. These go away with stoppage of the drug.
ATO: Arsenic is poisonous when given in large amounts. However, it was discovered that it could be used to treat APML with effects similar to ATRA. It is used alone, in combination with chemotherapy, with ATRA, or with both. It helps control the growth of cells and also helps in long-term maintenance therapy. ATO dosage needs to be monitored as it can cause heart rhythm issues.
With both these drugs, there is a significant side effect, known as differentiation syndrome. Often seen during the first cycle of treatment, this happens when the leukemia cells release a protein into the blood. Symptoms include fever, breathing, kidney damage, and severe fluid buildup. With these two drugs being widely used effectively, chemotherapy is not the only treatment option for APML. In case you have a concern or query you can always consult an expert & get answers to your questions!
3304
people found this helpful
Shared 7 months ago • Featured Tip
When it comes to cold and the flu, Vitamin C or ascorbic acid is hailed as the best remedy and preventive agent. But did you know that this could also help fight against cancer? Vitamin C is a water-soluble vitamin that is not produced by our bodies and needs to be sourced through food. It is needed for the synthesis of collagen, norepinephrine, and carnitine. Collagen is required to develop bones, tendons, ligaments and blood vessels.
Norepinephrine is a neurotransmitter while carnitine is a protein required for transportation of fat to the mitochondria. Vitamin C is also a powerful antioxidant that protects the body against damage caused by free radicals. In addition, it boosts the immune system and increases the body's ability to fight infections. Ideally, an adult man should have 90mg per day while an adult woman should consume 75mg vitamin C per day.
When it comes to cancer treatment, vitamin C can act as an immune-modulator. It enhances the body's resistance to pathogens and suppresses production of IL-18. This is a key regulator in melanomas, carcinomas and other kinds of malignant skin tumours. In the case of gastric cancers, the production of IL-18 is boosted by the vascular endothelial growth factor. In the case of breast cancer, IL-18 induces the production of transferrin. Thus, by regulating and reducing the production of IL-18, vitamin C can help reduce the risk of skin cancers, stomach cancers, and breast cancer. Dosage is key to the efficacy of Vitamin C in preventing cancer as an immune modulator.
In its reduced form, vitamin C is known as ascorbate. This has the ability to act as a prooxidant. Ascorbate in high dosages induces apoptosis in some melanomas through mitochondrial dysfunction. Similarly, a low dose of ascorbate induces cell cycle arrest of some types of cancer cells. Thus, by acting as a prooxidant, vitamin C inhibits the growth of cancer cells. This includes growth by inducing endoplasmic reticulum stress, suppressing growth factors and inhibiting angiogenic factor production. It also produces hydrogen peroxide-dependent cytotoxicity in cancerous cells without affecting other healthy cells.
The efficacy of vitamin C in dealing with various types of cancer has been found to be most effective when administered intravenously. In addition, it may also be given orally. Since vitamin C is cytotoxic and does not affect other cells, the side effects of this type of cancer therapy are usually negligible.
In case you have a concern or query you can always consult an expert & get answers to your questions!
3279
people found this helpful
Shared 7 months ago • Featured Tip
In the past, cancer was a disease that could not be cured. It was a threat to mankind. But as science has developed tremendously through all these years, today it is possible to fight cancer.
Cancer therapies have evolved with time. Until the late 90s, most of the drugs worked by killing the cancer cells. Some of the normal cells were also killed by them, but it was acceptable due to the huge effect on cancer cells.
In modern days, targeted therapies are being performed. Targeted therapy is a process of cancer treatment where instead of the cancer cells, the changes in the cells are targeted. Changes that help the cells grow, divide and thus spread cancer have been observed and so researchers can diagnose the right treatment that can block these affects and prevent cancer. This therapy uses drugs and it is different from traditional chemotherapy.
There are two types of Targeted therapy.
Small-molecule drugs: These drugs are small so that they can enter cells easily and target the changes inside the cells. They are taken as pills. They work by keeping the tissue around the tumor and starve it by stopping blood vessels that bring it nutrients.
Monoclonal antibodies: These are used to target the outer surface of cancer cells. They work like a plastic plug in an electric socket. They help chemotherapy and radiation therapy to cure cancer cells.
Fields:
Targeted therapies are used in the fields below
Breast cancer
Lung cancer
Colorectal cancer
Melanoma
Kidney cancers
How It Works:
Targeted therapy can be used as a treatment option for cancer in the following ways:
Destroy cancer cells: Cancer cells hide well from the immune system. This therapy points them out so that the immune system can destroy them. It also boosts the immune system to work better.
Stop cancer cells growth: This therapy interferes with the proteins that divides the cancer cells and thus controls their growth.
Kill the tumor: Blood vessels feed the cancer tumor. This therapy surrounds the tumor and stops the blood supply so that the tumor does not grow and remains small. And if the tumor already has blood supply, then it kills the blood vessels and causes the tumor to shrink.
Deliver cell-killing substances: It delivers the cell-killing substances to the cancer cells. They are the monoclonal antibodies that are combined with chemotherapy drugs, toxins and radiation.
Cause cancer cell death: Cancer cells avoid the dying process. These therapies cause them to go through the process.
Side Effects:
Targeted therapies are less toxic than standard chemotherapy. So it is a better option but it still has some side effects.
Diarrhea
Skin problems
Problems with wound healing
Difficulty with blood clotting
Gastrointestinal perforation
Even though it has some side effects, it is still way better and much more effective than traditional chemotherapy. So, cancer patients are advised to go through this modern-day therapy.
In case you have a concern or query you can always consult an expert & get answers to your questions!
3062
people found this helpful
Hi Lybrate user, first of all smoking is injurious you might be knowing! kindly do usg neck to see for lymph node and x ray neck to rule out spondylosis. If you r a computer user, mobile user= continous stretch on certain neck muscles will cause such problem, increased by the sniffing action of cigarette smoking anyways pal do not smoke would be my friendly advice.
2
people found this helpful
View All Feed
Near By Clinics