About
We are dedicated to providing you with the personalized, quality health care that you deserve.
...more
We are dedicated to providing you with the personalized, quality health care that you deserve.
More about Saoji Hospital Trauma Accident & Joint Replacement Centre
Saoji Hospital Trauma Accident & Joint Replacement Centre is known for housing experienced Orthopedists. Dr. Kunal Saoji, a well-reputed Orthopedist, practices in Nagpur. Visit this medical health centre for Orthopedists recommended by 85 patients.
Timings
Location
3rd Floor, Utkarsha Chambers, C.A. Road, Mahal, Darodkar Square
Darodkar Square
Nagpur,
Maharashtra
-
440032

Get Directions
Photos (6)






View All Photos
Doctor in Saoji Hospital Trauma Accident & Joint Replacement Centre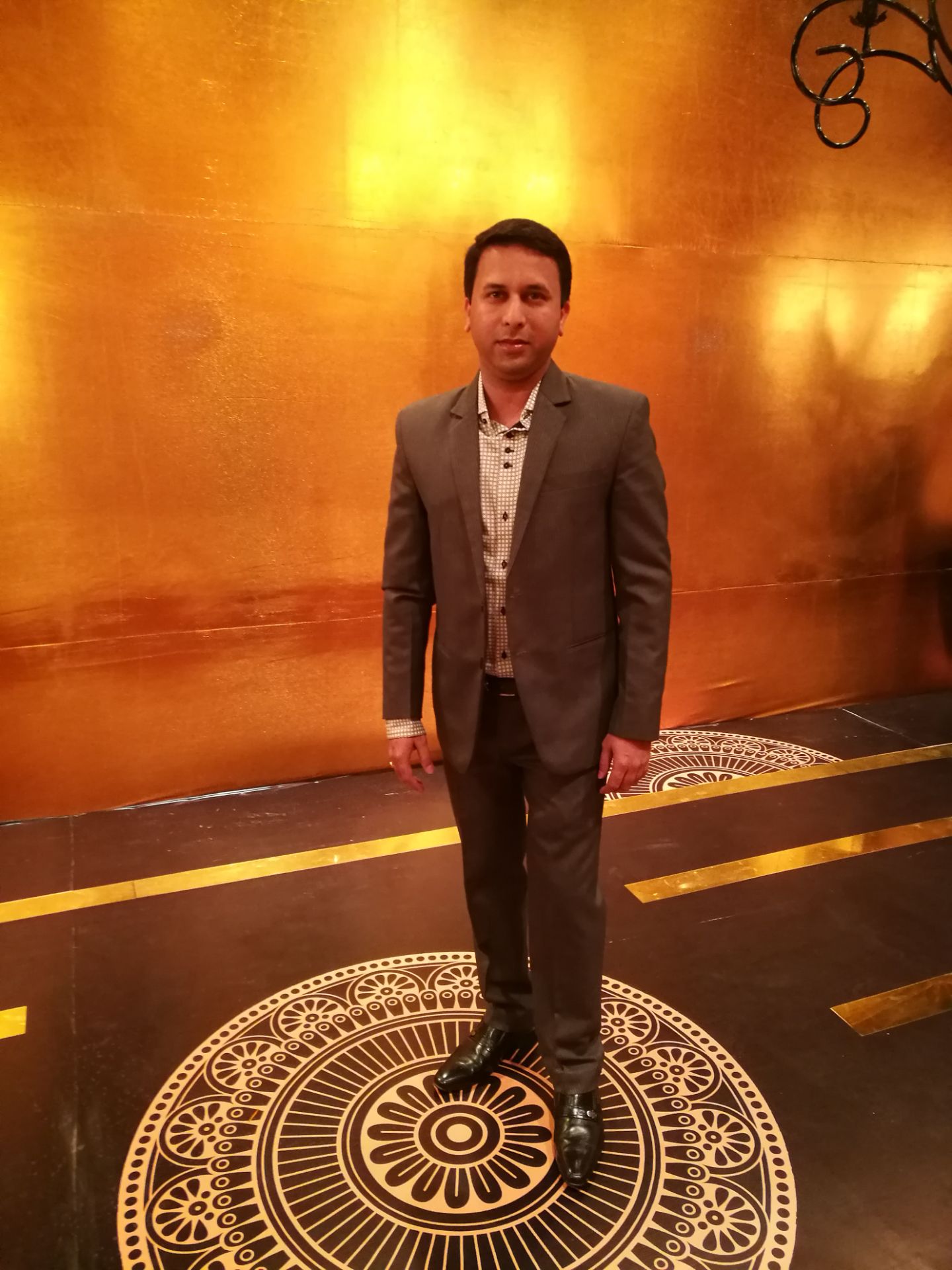 MS - Orthopaedics, MD - Physician
Orthopedist
Book appointment and get ₹125 LybrateCash (Lybrate Wallet) after your visit
Submit Feedback
Submit a review for Saoji Hospital Trauma Accident & Joint Replacement Centre
Your feedback matters!
Write a Review
Reviews
Priya Goswami
Jul 30, 2018
I am fully satisfied after treatment and very good Doctor thank you so much.
Feed
Knee injuries are the most complex injuries of bone and cartilages. A direct hit can lead to this situation. You may get this injury while doing your daily activities. An activity as simple as walking or a deadly accident can lead to this injury. You never know, when you are left with a damaged knee. In critical cases, you are advised to undertake a joint replacement surgery. According to latest studies, doctors replace more than a million knees or hips in a year in the United States. It is a life-changing procedure. But you need to know whether you are the right candidate or not? Follow the below-mentioned points to get a clear picture:
Reasons to replace your knee
Pain and stiffness: If it hurts you a lot while you are walking or trying to climb stairs, it may be an indication of having a new joint. It has to be also noted that whether the pain is long-term. You know that you need a new joint when there is pain for at least 6 months.
Your injured knee hampers your daily life: It is not the only pain that might be a cause of worry. Your injured knee can hurt your entire life. It will limit your daily activities, hampering your office work and personal life. It will upset you and drive you towards depression. To get rid of all these issues, you can opt for a knee replacement surgery.
Bone damage: Before taking up the surgery, you must consult your doctor. He or she will ask you to conduct X-rays and other imaging tests first. The reports will clarify whether or not you require a surgery. The reports will show that whether you are suffering from osteoarthritis or other conditions.
Deformity: The surgery is needed when your knee gets severely swollen and looks deformed.
When joint replacement may not help?
There are a number of situations when the joint replacement may not help. These are as follows:
If there is any infection in the body, you cannot take up this surgery. If you have suffered from a heart attack, stroke, diabetes or any related issues, then you will have complications at the time of surgery. It is also advisable to get rid of the extra kilos, if you are obese to get the best results.
My mother aged 65 years has severe arthritis of both knees, should she get both knees replaced in one sitting?
You should do both knees in one sitting if the severity is same in both the knees and the patient is unable to differentiate the painful knee. In case the patient says one knee is more painful than address one knee at a lime. Your own knee is always the best till it lasts.
What are the advantages of doing both the knees in one sitting?
Exposure to the risk of anaesthesia reduced to only once
Aids simultaneous rehabilitation especially in severely deformed knees
Bilateralprocedure reduces cost
Earlier return to baseline function and convenience for the patient and relatives
Shorter cumulative hospital stays
What are the risks associated with bilateral Total Knee Replacement (TKR) and are there any studies to support the same?
The risks of cardiac and infection related complications for bilateral TKR are lower than the combined risk of two unilateral TKRs. A population-based comparison of the incidence of adverse outcomes after simultaneous-bilateral and staged-Bilateral Total Knee Arthroplasty published in The Journal of Bone And Joint Surgery.
Result: Records were available for 11.445 simultaneous-bilateral arthroplasty Procedures and 23.715 staged-bilateral procedures.
Conclusions: Simultaneous-bilateral total knee arthroplasty was associated with clinically important reduction in the incidence of infection and malfunction within one year after arthroplasty.
What is the latest Technology available which could help improve surgical outcomes?
Custom Fit Knee Resurfacing: A knee with your name on it i.e. customized specifically based on your dimensions.
Understanding Custom Fit Knee Resurfacing: You are unique and so is your individual anatomy and thus lack of accuracy leads to discomfort and even further corrective surgeries That is why Custom Fit Knee replacement surgery, which utilizes MRI (Magnetic Resonance Imaging) technology to create personalized positioning guides for total Knee replacement is recommended.
Practical Benefits Of Custom Fit Knee Replacement
MRI of the affected knee is done based on which we can make a customized jig for better fitting of the implant for the patients
No intra medullary instruments so minimal chances of fat embolism
Minimally Invasive (just a 4-5 inch incision)
Improves the speed of the operation theater time (40% reduced surgical time)
Increases implant inventory efficiency (know sizing)
Faster recovery of the patient
Perfect patient alignment thus better mobilization
What is the role of body exhaust 'space' suits in Bilateral TKR?
'Space' suits maintain a more sterile environment and offer more mobility to the surgeons.
Space suits are used to help reduce contamination from the operating teams from entering the wounds.
The impure air exhaled by the operating team is pushed down by the rotating fan in the helmet of space suits and absorbed by the laminar air flow in the 0.T.
2476
people found this helpful
The anterior cruciate ligament is one of the most delicate yet vital ligaments that holds the knee bones in place and stabilizes the movement. Injury to the ligament, on account of a sprain, can prove to be a cause of severe distress. This may lead to a partial or a complete destabilization of the knee joints and impair the normal movements to a great extent.
Causes
Some of the most common causes of this sort of a ligament tear are accidental injuries during a sporting activity, unexpected collision or incorrect body postures. This is a fairly common occurrence among the athletes. However, the physiological and neuromuscular controls make women more susceptible to damage to the Anterior Cruciate Ligament than men.
There are two cruciate ligaments in our body, i.e. the anterior and the posterior cruciate ligaments. They run in crosses to connect the insides of the knee joints. They regulate the back and forth movement of your knees. They therefore, may incur substantial damage through sudden movements like jerks or an abrupt change of direction; the degree of tear may vary from minor strains to complete detachment. Accordingly, treatments are available to cure the distress. The treatments may either be surgical or nonsurgical, depending about the extent of the injury as well as the age of the patient. A complete tear in the ligament necessitates surgery for recovery. However, one may choose to opt for other non - surgical methods to minimize the damage.
Some of the most effective treatments for a tear in the anterior cruciate ligament have been enlisted below:
1. Bracing: Wearing a brace or using a crutch for the purpose of movement can accord the knees with some stability. It also keeps the joints intact and alleviates pain.
2. Physiotherapy: Once the inflammation reduces, you may opt for physiotherapy to restore movement and reduce the pain. Heat and Ice therapies work as ideal adjuvants to physiotherapy in such cases.
3. Surgery: Regrowth of the anterior cruciate ligament may be possible through a surgical process of grafting. This enables the tissues to repair themselves. Knee caps and adequate rest accord better rehabilitation. The recovery is faster and steadier in this process.
Joint Replacement Surgery is a procedure where the damaged surface of the advanced arthritic joints are removed and replaced by artificial joints, such as metallic, plastic and ceramic joints.
These surfaces closely replicate the original anatomy.
When do you need a knee replacement?
When you suffer from severe pain or deformity in the joint (knee in this case), the pain or stiffness and deformity makes it difficult to perform simple tasks. Severe grade IV osteoarthritic knees of people over 50 years when have pain, swelling and deformity fail to respond to medicines, physiotherapy, injections and rest.
Aim of the surgery
Correct the deformity: Relieve the pain and give near full movements almost immediately after the procedure. Details including techniques and safety, it is a safe, rewarding surgery with a success rate of as high as 99.5% when done by an able and experienced professional.
Anaesthesia: Usually it is the spinal cord epidural where one is rendered numb for 3 to 4 hours waist down. Sometimes a general anaesthesia is given. A 4 to 5 inches cut is made in front of the knee and all the damaged cartilages, bones, loose bodies are removed from the lower end of the thigh, upper end of the tibia (usually of few millimetres) and the surface re-crafted to match the size and shape of the artificial joint (it is usually imported). They are fixed with bone cement. The ligaments and muscles are reattached and the parts closed.
Recovery: Stand up and walk a few steps with a walker the day after the procedure i.e. in 24 hours. Physiotherapy in hospital for 5 to 7 days and/or walking. progressively longer walks and exercises over the following 15 days. Stitches are removed in 15 days. The patient can return back to normal activity in 4 to 8 weeks the surgery.
Activities: Normal walks of 3 to 5 km per day Climbing stairs, cycling, swimming, and driving can be performed with the new implant(s) now.
Avoid: Squatting/kneeling Prohibited: contact sports like football, cricket, tennis; jumping; adventure sports Longevity of joints: 15-35 years depending on the materials used.
2574
people found this helpful
ACL Surgery is basically Anterior Cruciate Ligament reconstruction, which is carried out for patients suffering from damaged ligaments which can lead to stiffness, pain and decreased mobility among a host of other symptoms and ailments. This kind of surgery aims at repairing the ACL with the use of grafts taken from other parts of the patient's body. These grafts are used to replace the damaged ligaments.
Read on to know what you can expect in the recovery phase following an ACL surgery.
Rehabilitation exercises: The rehabilitation process starts right after the surgery when the patient is given muscle strengthening exercises right after being wheeled back into the room from the operation theatre. These exercises will be given to the patient by the doctor or the physiotherapist who will show the correct way to do them and what all to avoid while doing them. Also, a gradual walking program will be started where the patient will first be helped when it comes to walking indoors, and then taken outdoors to practice walking on more natural terrain. Other motions can also be introduced gradually to exercise.
Crutches: The patient may be asked to use crutches for a while right after the surgery. This is usually done to ensure that the body and the knees are strong enough to support full weight carriage and bearing without putting pressure on the newly operated region. Full weight bearing usually comes about within ten days after the surgery, and until then the patient is asked to take it easy.
Knee extension: In the first few weeks after the procedure, the patient will experience swelling or inflammation in the area as well as some amount of trepidation when it comes to using the knee extension. The patient will be asked to do ninety degree knee flexicons before graduating to full knee extension gradually. In this phase, right after the surgery, the patient will also be encouraged to gain back control of the quadriceps as well as patellar mobility.
Swelling: In the first two to three weeks after the surgery, there will be some amount of swelling. Usually, in the first two weeks after the surgery, the focus is on controlling and preventing any undue swelling and inflammation with elevation and ice.
Strength and confidence: Once the initial three to four weeks are over, the focus will shift towards strengthening the core muscles with running and jogging for short periods. This will also improve the patient's confidence in the restructured knee.
Ensure that you have a detailed discussion with your caregiver and orthopaedic specialist so that you are mentally prepared for recovery and rehabilitation.

2560
people found this helpful
In medical terms, Osteoarthritis is referred to a disease of the joints. It mostly affects the cartilage or the slippery tissue, which helps to cover the ends of bones in a joint. A proper cartilage helps in gliding of the bones one over the other. In osteoarthritis, the cartilage's top layer gets damaged or breaks down. This leads to rubbing of the bones and swelling, pain or loss of motion. As the time passes by, the joint may lose its shape. There is also a possibility of developing bone spurs from the edges of the joint. This causes pain and damage.

People suffering from osteoarthritis often complain of joint pain and experience reduced motion. Unlike the other kinds of arthritis, this affects only the joints and does not interfere with the working of internal organs. It is the most common form of arthritis. It mainly occurs in older people. In younger ones, osteoarthritis may occur due to joint injuries.
What Causes Osteoarthritis?
It is caused due to ageing. But there are certain other risk factors that have to be kept in mind. This include:
Excess body weight or obesity
Old age
Joint injury
Improper formation of joints
Defective genes
Stress on the joints

What are the symptoms?
It can develop in any joint in the body. But it mainly occurs in the hands, knees, hips, and spine. The symptoms that indicate towards its occurrence are as follows:
Stiffness in a joint, especially as you get out of bed or sit for a long period of time.
Swelling or tenderness in the joints.
A crunching feeling.
Sound of bone rubbing.
Diagnosis
It cannot be diagnosed by a single test. It takes several methods to detect its symptoms. tHerefore, a combination of tests are conducted, including physical examination, X-rays, blood tests or examination of the fluid in the joints.

How Is It Treated?
It requires a combination of treatments to meet a patient's needs, as per his or her lifestyle, and health. The treatment has four main goals:
To improve function of the joints
Maintain a healthy body weight
It is important to control the pain
Efforts to achieve a healthy lifestyle
The treatment plan or sketch will involve focus on the following things:
Exercise
Weight control
Rest and joint care
Techniques to get relief from pain without the use of drugs
Medications
Therapies
In case you have a concern or query you can always consult an expert & get answers to your questions!
2395
people found this helpful
Near By Clinics