About
Our medical care facility offers treatments from the best doctors in the field of Ayurveda, Health Specialist, Obesity Specialist, Panchakarma, Siddha, Sports and Musculoskeletal Physioth...
...more
Our medical care facility offers treatments from the best doctors in the field of Ayurveda, Health Specialist, Obesity Specialist, Panchakarma, Siddha, Sports and Musculoskeletal Physiotherapist.We like to think that we are an extraordinary practice that is all about you - your potential, your comfort, your health, and your individuality. You are important to us and we strive to help you in every and any way that we can.
More about Dr.Giri's Clinic
Dr.Giri's Clinic is known for housing experienced Ayurvedas. Dr. Minal Giri, a well-reputed Ayurveda, practices in Nagpur. Visit this medical health centre for Ayurvedas recommended by 92 patients.
Timings
Location
Manish Nagar
Nagpur,
Maharashtra
-
440009

Get Directions
Photos (1)
Doctor in Dr.Giri's Clinic

Bachelor of Ayurveda, Medicine and Surgery (BAMS)
Ayurveda
Services
Submit Feedback
Submit a review for Dr.Giri's Clinic
Your feedback matters!
Write a Review
Reviews
Verified
Jun 25, 2017
very nice
Feed
Nothing posted by this doctor yet. Here are some posts by similar doctors.
There are many kinds of conditions and symptoms that require different kinds of surgery for treatment as well as diagnostic management. One such procedure is called a laparoscopy or the laparoscopic surgery. This is a surgical diagnostic management procedure that is known to be a low risk process with minimal invasion and suitable for various types of ailments.
Read on to know everything about laparoscopic surgeries:
Definition: A laparoscopic surgery is one where small incisions are made and an instrument called a laparoscope is used in order to take a look at the organs in the abdominal region. This tool is a long tube shaped one that comes with its own high intensity light and a high resolution camera that can easily move along the walls of the organs while the camera sends back imagery that will be displayed on a video screen in front of the doctor. This avoids the need for an open surgery and helps the doctors in getting samples for a biopsy on an outpatient basis.
Need for Laparoscopy: This procedure is performed when the patient complains of persistent pain that is also sharp and shooting, in the abdomen region and surrounding areas like the pelvic cavity. This non-invasive method helps in diagnosis where other imaging methods like an ultrasound and CT or MRI scans would have failed to give a conclusive reason for the pain and suffering of the patient. When these tests do not supply enough reason for proper diagnosis, then the doctors usually resort to this kind of procedure.
The Organs it can be used for: The laparoscopic surgery can be used for many organs including the appendix as well as the gall bladder, the pelvic region and the reproductive organs, the small and large intestines, the spleen, the stomach, the liver and the pancreas.
What all can it Detect: The laparoscopic surgery can help in detecting a number of issues including any abnormal growth or mass that may be a tumour. It can also point at the presence of any disease in the liver, as well as the proper functioning of certain treatments. Also, it can show the amount of fluid that may or may not be present in the abdominal cavity and the extent of cancer's progression in the body.
Risks: There are a few side effects or risks of this method including fever, chills, swelling, bleeding or redness of the site where the incision was made for the surgery, and shortness of breath. All these symptoms must be reported to the doctor immediately as they may point at the presence of an infection. Also, there is a risk of organ damage in this procedure.
Your diet will play a very important role in how fast the body recovers from a kidney transplantation surgery. Apart from the medication you take, a healthy, wholesome diet helps with healing, strength and overall health. While the individual diet plans will vary depending on the person, below are common foods you should prefer and avoid to protect your well-earned kidney:
Avoid raw and unprocessed food: The anti-rejection medication that you take after the surgery lowers your immunity levels and this means that your chances of infections might be higher during this period. This is why it is important to prevent eating raw meat, eggs, unprocessed milk etc. You should also prevent eating out because of the risk of getting infected.
Choose fresh fruits, vegetables, and greens: Fruits, vegetables, and greens are good sources of nutrition, fibre, and minerals. These can be consumed heartily and you can aim at eating 4-5 portion sizes of these every day. Fresh juices are also great to hydrate your body and heal the tissues.
Avoid simple sugars: Few medications might result in increased blood sugar levels and this puts extra pressure on your body. You can prevent an abnormal increase in blood sugar levels by preventing over-consumption of carbohydrates and simple sugars. These include rice, pasta, noodles, ice creams, chocolates, molasses and all types of junk/fast food.
Choose protein-rich food: Proteins play a great role in healing damaged tissues and strengthening your body. However, too much of proteins can be harmful too. You can, therefore, avoid protein supplements and try getting it from natural sources like lean meat, eggs, soya, and pulses.
Stay away from canned/precooked food: Canned/ instant food is always rich in unsaturated fat, sodium, and sugars all three of which are unhealthy for your body. Your doctor might recommend you to limit your sodium intake to prevent water retention in the body. Even when you decide to eat a bowl of soup, skip canned versions and make your own at home.
Cut down on alcohol: You might need to skip alcohol completely for the first few months after the surgery. After that, talk to your doctor, get recommended levels and do not cross that. Have a couple of days that are alcohol-free in a week. You should remember that alcohol is very high in calories and sugar.
Limit fried food: Excess oil is also bad for your body, especially after a major surgery like this. Choose steamed, air fried and grilled options anytime you can.
If your doctor has prescribed a calorie plan for every day, make sure you stick to it. Fill up your diet chart with healthy, home-cooked meals. Keep checking your weight, sugar levels and blood pressure regularly and pick food that is healthy for your body and mind.
Our kidneys act as filters which constantly flushes out toxins and excess minerals with water in form of urine. Urine contains lots of minerals which may precipitate and form stones. Urine has lots of pro-precipitating agents and anti-precipitating agents. When their balance disturbs due to some disease, stones start forming. These stones may often lead to abdominal pain which is referred to as renal colic.
What exactly is renal colic?
Renal or ureteric colic is the term used for typical pain in one side of abdomen in flank region starting from back and radiating forward towards lower abdomen up to scrotum. This is usually associated with nausea, vomiting and urinary discomfort. There may be blood in urine.
How kidney stones are related to renal colic?
Kidney stones usually form inside kidney and lies there without causing any pain. But whenever they are dislodged and stuck at mouth of kidney (pelvis) or anywhere in ureter, they block the passage of urine of that kidney. This causes swelling in kidney termed as hydronephrosis. This swelling in kidney causes renal / ureteric colic. This colic is protective phenomenon and tries to push out the stones. Small stones do come out in urine by this natural process. This spontaneous expulsion of small stones is common and many local practitioners used to get credit of it feigning benefit of their medicine. However large stones need some form of intervention to come out. Otherwise, they do harm to kidneys in long term.
Symptoms of kidney stones along with renal /ureteric colic -
Most stones which are lying in calyces of kidney are asymptomatic
Nausea & vomiting
Frequent urinary tract infections
Fever with chills
Foul smelling urine
Hesitency, frequency and burning in urination
Blood in urine (urine with a reddish, pink or brownish hue)
Passage of small stones in urine
Treatment of renal colic
Treatment of ureteric/renal stones involves control of symptoms and stone removal.
Expectant Treatment or Medical Expulsion Therapy: Small stones of less than 4 mm size usually pass on its own and some medicines like alpha-blockers and steroid hasten up their expulsion. Medium size stone (4-6 mm), sometimes passes with aid of these medications. But stones larger than 6 mm usually require intervention.
Lithotripsy: This method involves breaking of stones by shock waves into small dusty particles which pass through urine on its own. This is usually suitable for stones upto 1.5 cm and lying in kidneys. This is non-operative treatment which can be done on OPD or Daycare basis.
Ureteroscopy (URS): This method involves entry of very thin semirigid scope through urethra into ureter. Stone is broken by LASER and removed. This involves single day admission and spinal anaesthesia.
RIRS- Retrograde Intra Renal Surgery: In this method very thin flexible scope in maneuvered through urethra into the upper ureter and pelvi-calyceal system of kidney. Stones in kidney or upper ureter are broken by LASER and removed. This is also done under anaesthesia and requires a day admission.
Mini- PCNL: This method is suitable for large renal stones. In this technique, a small hole is made into the kidney through back and tiny scope is entered into the kidney. Stones are broken by LASER and removed. This is done under anaesthesia and require two to three days admission.
Vertigo is marked by a feeling of dizziness and disorientation. This feeling could be so bad that even standing up makes a person feel lightheaded. Vertigo can even make a person feel nauseous.
The five most common causes of vertigo are:
Meniere's disease: Meniere's disease is a condition that affects the inner ear. It is marked by a buildup of fluid in the inner ear as a result of a viral infection, allergies or an injury to the ear. Along with dizziness, it can also cause a ringing noise in the ears, the feeling of having plugged ears and hearing loss. Vertigo caused by Meniere's disease can last for months.
Benign Paroxysmal Positional Vertigo (BPPV): This is one of the most common triggers of vertigo. This condition is caused by small crystals that break free and float in the inner ear canals. These canals are known as semicircular canals. Vertigo caused by BPPV is usually short-lived and relieves itself is a few minutes. Moving the head in a certain way or jerky movements can trigger vertigo in such cases. The exact cause of this condition is not clear but it has been often associated with severe head trauma.
Labyrinthitis: This condition is also known as vestibular neuritis. It is marked by swelling and irritation of the two vestibular nerves in the inner ear canal. Labyrinthitis may be caused by a viral infection or an inner ear infection. In such cases, vertigo may be accompanied by hearing loss. Older adults are at the highest risk of this condition.
Vitamin B12 Deficiency: A simple vitamin deficiency can also cause vertigo and dizziness. Vitamin B12 helps prevent anaemia and keeps nerves and blood cells healthy. Low levels of this vitamin can cause neurological problems that in turn cause vertigo. This is because vitamin deficiencies reduce blood pressure and blood flow to the brain. A simple blood test can help check Vitamin B1 levels and identify a deficiency. Some of the best sources of vitamin B12 are dairy products, meats and fortified cereals.
Dehydration: 60% of the human body mass is water. Water plays a number of roles in the human body. One of the most important functions of water is the circulation of nutrients in the body and blood flow. Thus, even mild dehydration can make a person feel dizzy and nauseous. This type of vertigo may be relieved by drinking copious amounts of fluids.

M.Sc - Clinical Nutrition, B.Sc - Home Science, Certified Diabetes Educator
Dietitian/Nutritionist, Faridabad
Protein is said to be a building block for the body. That being said, a high protein diet can either have some great results to show, or some terrible consequences. As long as a person is willing to learn more about it, only the former will appear!

When a person thinks of a diet which is high in protein, the automatic association is with the famed Atkins diet. This is a diet which is not only high in the amount of protein consumed but is low in the relative amount of carbohydrate.

Who is it For?
A high protein diet is a way to go, if a person is looking to build a little muscle and does not consume enough protein in his or her current or normal diet.However, studies have found that only professional endurance athletes showed any benefits from a hike in their consumption levels of protein and that too, they could have received these benefits by just eating more food. So, it is fair to say that the normal person is not likely to need more protein than what he or she already gets by the way of his or her run of the mill diet.

It can be bad too, in addition to this, if a person has an amount of protein which is beyond what is good for him or her according to the activity level, it can be quite bad. This is because a lot of the sources of protein which most people receive their protein from also happen to be quite high in terms of the saturated fat content, which can put the heart at a great amount of risk. Moreover, gout can also occur and it is something that is not curable, but can only be managed. A person who is considering the prospect of going on a high protein diet should take these possible side effects into due account prior to making his or her decision regarding the same.

Small is Big A, modest increase in the protein part of a person's diet can be good and there are a variety of ways a person can go about this including by having some simple munch foods such as almonds. Things like these can serve well as snacks and can go a long way in preventing a person from bingeing on something less healthy just due to his or her being ravenously hungry. Another option is Greek yogurt, as is chia seeds, which can be added to almost anything!
Atopic dermatitis or as it is commonly known as, eczema, is one of the most common and recurring form of skin disease. Some of the common symptoms of eczema are redness, swelling of skin, temporary discoloration and dryness among others. It not only causes a significant amount of irritation but is extremely persistent in its occurrence. Combating atopic dermatitis is a rather cumbersome task, often leading to anxiety and depression. It is indeed one of the most problematic skin hindrances. Dermatitis usually occurs due to the inflammation of the epidermis. Some of the more obvious causes are in the likes of exposure to ultraviolet rays, familial predisposition, prolonged exposure to the offending allergen, latent infection, indigestion, hormonal imbalance among others. Occurrence of eczema considerably lowers the skin resistance and makes you vulnerable to various other skin troubles. Atopic dermatitis is especially congenital in nature. It has reported greater frequency in individuals whose family has some record of eczema or the other. Past incidents of asthma, hay fever may also act as triggers. Signs of eczema are usually manifested in itchy patches in the neck, scalp and palms.
Given the commonness of the disease, there are numerous remedies for it as well. However, many vouch for the efficacy of homeopathy in curing such skin ailments. Homeopathy not only offers natural solutions to eczema but also detoxifies the system from within to curtail the frequency of such outbursts. Homeopathy also averts any kind of side effects. After closely scrutinizing the symptoms and their plausible effects, homeopathy recommends a wide range of medicines to cure eczema.
1. Sulphur
Sulphur is endowed with medicinal qualities. Used either as an ointment or in form of tablets, sulphur is used as arguably the best remedy for eczema.
2. Graphites
Graphites are extremely helpful in abating sticky oozes as well as eyelids. Graphites help in curing gelatinous discharges.
3. Rhus Tox
Rhus Tox is an ideal therapy for dermatitis with itching and redness. It curtails the flare-ups and break outs on skin.
4. Mezereum
It is extremely helpful for weeping eruptions. It soothes intolerable itching and other skin agitations.
5. Natrum Mur
Natrum Mur is extremely effective in curing hairline eczema.

Bachelor of Ayurveda, Medicine and Surgery (BAMS), Certificate in Child Health, Certificate in Skin Diseases, Certificate in Veneral Diseases, Certificate in Gynecology & Obstetrics, Post Graduate Diploma in Emergency Medical Service (P.G.D.E.M.S)
Menopause brings about a lot of changes (physical, mental, emotional) within a woman. From hormonal imbalance to mood swings, she braves them all. One of the common occurrence associated with menopause is hair fall. As already mentioned, the hormonal imbalance is an integral part of menopause. The testosterone level shoots up while there is a dip in the estrogen level.
The testosterone produced in excess gets converted to another hormone - Dihydrotestosterone (DHT). DHT is the main wrecker in chief that latches itself to the hair follicles. As a result, the hair follicle abruptly enters into the resting phase or the Telogen phase. There is thus an increased hair fall with reduced hair regrowth.

The deficiency of estrogen is also known to cause dryness of the scalp, thereby accelerating the hair loss. The hair loss can also be an outcome of stress, insomnia, or any other health problems triggered by menopause. Natural remedies for treating hair loss triggered by Menopause
Hormone Replacement Therapy: It can go a long way to balance the hormone thereby arresting the hair loss. However natural remedies along with a proper diet and healthy lifestyle habits can also work wonders to deal with the hair loss.
Moisturize the Scalp: Keeping the scalp well nourished and moisturized can help to combat the hair loss. To deal with the dryness, you can massage your scalp with the extracts of Aloe vera for about 15 minutes and then wash it off with a mild shampoo. The use of hibiscus paste or neem paste (antifungal, antibacterial properties) will also produce fruitful results.
Oil massage: An oil massage (coconut oil, olive oil, castor oil, evening primrose oil) will improve the circulation, ensuring healthy hair growth. The evening primrose oil is also effective in inhibiting the conversion of testosterone to DHT. (You can also consume it in capsule form). Go for a warm oil massage at least twice a week, keep it for 30 minutes and rinse it off with a mild shampoo that suits your hair.
Hair mask: A hair mask comprising of olive oil and egg is known to promote hair growth to a great extent. All you need is two eggs (well beaten) and olive oil (~ 4 tbsp). Mix the ingredients well and apply it throughout your hair. Wash it off after 10 minutes.
Drink fluids: For people dealing with hair problems, keeping the body well hydrated is important. In addition to water, you can also sip on coconut water or fresh fruit juice at regular time intervals. In fact, papaya, watermelon, cucumber are also known to keep the body hydrated and moisturized.
Healthy lifestyle habits: Do not compromise with your sleep. Maintain the body weight within healthy limits. Exercise regularly (30 minutes a day can also be of great help).
Smoking and drinking: It should be within limits. Avoid getting overstressed (meditation and breathing exercise may help).
The adrenal glands are present above the kidneys (hence the name) and produces an important hormone known as cortisol. Cortisol is responsible for regulating multiple body functions, including controlling the blood pressure, protein and carbohydrate metabolism, and anti-inflammatory response, and stress management.
Under natural circumstances, the body produces excessive cortisol in the following situations:
Physically stressing situations like illness, surgery, injury, pregnancy, etc.
Emotionally stressed situations
Athletic training
Panic disorders
Causes: Cushing's syndrome is a group of symptoms that manifest when there is too much cortisol in the body. It is more common in women than men, in the age group of 25 to 40. Some of the common causes for Cushing's syndrome are listed below:
Consuming too much of prednisone (and other steroids) or for prolonged periods can cause Cushing's syndrome. These are strong anti-inflammatory medications and are used in asthma, arthritis, lupus, transplants, etc., to control the body's inflammation reaction. It is therefore advisable to use topical steroids than oral steroids or injections as their effects are more noticeable and severe.
Adrenal gland tumours can cause excessive production of cortisol.
Pituitary gland tumours or adenomas also can also cause excessive production of cortisol, leading to Cushing's syndrome.
The first type is known as exogenous Cushing's disease and the others are known as endogenous Cushing's disease.
Signs and symptoms: Cushing's disease produces characteristic features which are referred to as the Cushingoid appearance. These features include the following:
A rounded, plump face with a pinkish hue
A moon face, with fat deposits on the face
A buffalo hump with fat deposits between the shoulders
Stretch marks on the abdomen, thighs, and arms
Weak muscles, especially in the hips and shoulder
Significant weight gain
Skin that gets thin and bruises easily
Extreme tiredness
High blood sugar
Thin arms and legs
Delayed healing of cuts and injuries
Increased facial hair in women
Reduced libido, infertility, and erectile dysfunction in men
Emotional issues like depression, anxiety, irritability
Increased thirst and urination
Bone loss, and eventually fractures
Affected bone growth in the developing years
Increased susceptibility to infections
Complications: Untreated Cushing's disease can lead to bone fractures, hypertension, full-blown infections, kidney stones, etc.
Treatment: This would depend on the cause. If you are on long-term steroids, the dose would need to be adjusted. This should always be done under medical supervision, as it requires constant adjustment. Underlying tumours (pituitary or adrenal) need to be diagnosed and treated. There are other hormones too which come into the picture and need to be monitored.
One of the skin's main functions is protection, and one of the ways it does that is by producing sebum. During teenage and early adolescent years, there is a release of excessive sexual hormones leading to excessive sebum production. This along with dead skin build up and bacteria clogs the pores, leading to accumulation of sebum within the skin layers and formation of blackheads, whiteheads and other forms of pimples. In people with naturally oily skin, this can be a major problem, as they may devlop larger and severe acne called nodulo cystic acne which may leave scars when healed. Mild gels or lotions like tretinoin and adapalene are useful in controlling acne.
Causes:
Hormonal disorder.
Other causes like touching our face without washing hands, using cosmetics not suitable for our skin type and comedogenic cosmetics, improper cleansing of brushes used for make up all agrravate acne and should be taken care of.
In girls, correlation with menstrual cycles, pregnancy, and polycystic ovaries, indicating an association with increased hormone levels.
Management: As it is easy to identify if you are prone to developing acne, steps should be taken to avoid developing acne or reducing its severity once they appear.
Touching acne is a strict no-no. There is a great tendency to keep picking at it, but this should be avoided as the infection can spread to other unaffected areas.
Using a cold towel or soft cotton cloth can help in soothing the area
Ice cubes can also be used on the acne. This will also reduce blood supply and curtail increase in severity
Acne is proven to be an indication of stress, and so stress management is very essential.
Keep calm by various methods – meditation, music, yoga, exercise
A regular exercise routine also is very helpful. The sweating during the exercise helps in clearing up the pores and keeping the skin clean. Sebum is more often cleared out this way, leading to reduced acne
Lifestyle (sleep and diet): A healthy eating pattern with reduced oily foods and sugars and more amounts of fresh foods is highly helpful. A good amount of sleep is also beneficial for overall skin health.
Garments which come in touch with facial skin like pillow covers should be washed with gentle soap
Regular skin care routine should be maintained including frequent washing, regular moisturising, and periodic exfoliating.
Avoid too many chemicals and adhere to a regimen using as many natural substances as possible.
Mild gels or lotions like tretinoin, tazarotene, and adapalene are useful in controlling acne
Topical antibiotics like clindamycin or erythromycin combined with benzoyl peroxide may also be used if more severe
Birth control pills are also used to regulate hormonal levels in some women.
Scars can be treated with laser light therapy, dermabrasion, chemical peels, or steroid injections
Remember that acne is a part of growing up, and will naturally reduce after the growing years.
Visit your dermatologist to make sure that acne not severe as they can leave unsightly pigmentation and scars.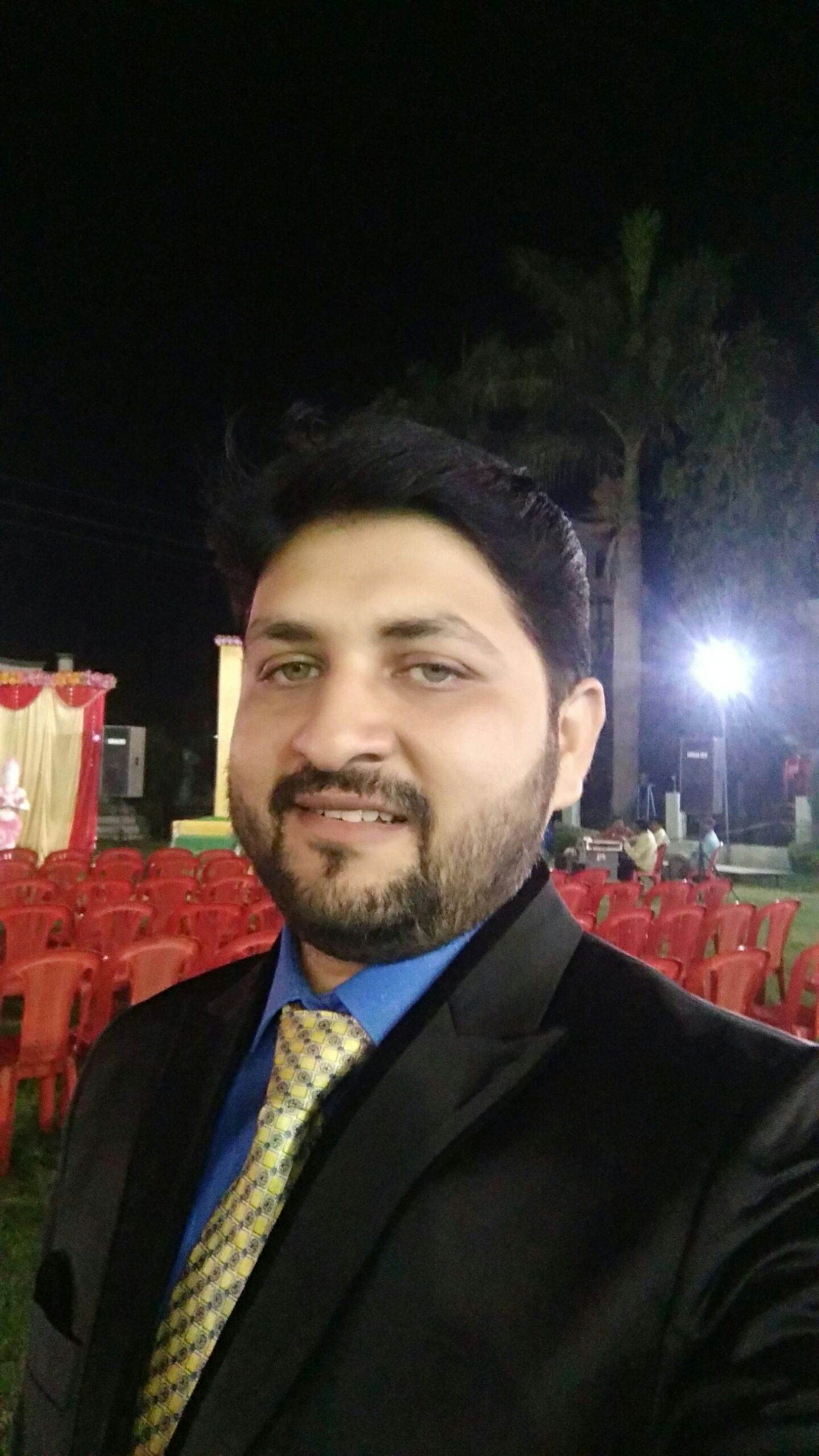 MBBS Bachelor of Medicine and Bachelor of Surgery, MD - General Medicine, FNIC, Fellowship in Diabetes Management
Internal Medicine Specialist, Gurgaon
Pneumonia is a lung infection that can be potentially fatal if it is not treated on time. This disease may cause fever, cough, cold and congestion and is known to clear within two to three weeks with bed rest and proper remedies at home. Yet, it is best to have it checked by a doctor, especially if it happens to affect a child.
The causes of symptoms of this condition are as follows:
Symptoms: The most common symptom of pneumonia is a painful cough with which you will end up throwing out lots of mucus. This mucus or sputum usually comes from the lungs. The patient may also have fever and may experience shortness of breath and shallow breathing on several occasions. Further, chills that cause chattering teeth and shivering, can also afflict the patient, especially during the night. Chest pain is also a common symptom of this condition due to the excessive and persistent coughing, laboured breathing and congestion. Due to this, the patient may also experience accelerated heartbeat and a pounding heart. Nausea, weakness, fatigue and loose motions are some of the other symptoms of this condition.
Causes: Germs finding their way into the lungs is a sure shot way of contracting pneumonia. These bacteria are most likely to strike when you have just recovered from a flu, cold or fever following which your immunity is pretty low.
Chronic Ailments: Patients who are suffering from chronic ailments like asthma, heart disease, diabetes and even cancer, are at risk of getting pneumonia, in which case immediate treatment will be required so that it does not become a fatality.
Bacteria: While the specific bacteria cannot be diagnosed with the help of tests, the most common bacteria that cause this condition are known as Streptococcus Pneumoniae. Other bacteria that can cause this disease include the Mycoplasma Pneumoniae which can cause a more mild form of pneumonia known as walking pneumonia.
Virus: The viruses that cause influenza like virus A and B can also cause this disease along with the respiratory syncytial virus or RSV. These affect the nose, lungs and throat.
Immunity: When your immune system is impaired or when you have just recovered from a bout of moderate to serious ailments, this virus or bacteria is most rampant and can afflict you. In case the patient is suffering from AIDS or other fungal infections, the risk of contracting pneumonia is heightened.
This is a contagious disease that may be caused when you breathe the same infected air as another patient with the same disease. It can also follow viral diseases like chickenpox and measles.
View All Feed
Near By Clinics