About
By combining excellent care with a state-of-the-art facility we strive to provide you with quality health care. We thank you for your interest in our services and the trust you have place...
...more
By combining excellent care with a state-of-the-art facility we strive to provide you with quality health care. We thank you for your interest in our services and the trust you have placed in us.
More about Kapadia Multispeciality Hospital
Kapadia Multispeciality Hospital is known for housing experienced General Physicians. Dr. Devidas Ramaya Sheregar, a well-reputed General Physician, practices in Mumbai. Visit this medical health centre for General Physicians recommended by 107 patients.
Timings
Location
M. G. Road Landmark : Opposite Raga Hotel
Goregaon West
Mumbai,
Maharashtra
-
400062

Get Directions
Doctors in Kapadia Multispeciality Hospital

MD - General Medicine, MBBS
General Physician

MBBS, MD - General Medicine, Fellowship-Medical Oncology
Internal Medicine Specialist
MBBS, MCh - Surgical Gastroenterology/G.I. Surgery, Fellowship in Minimal Access Surgery
Gastroenterologist
Services
Submit Feedback
Submit a review for Kapadia Multispeciality Hospital
Your feedback matters!
Write a Review
Feed
Nothing posted by this doctor yet. Here are some posts by similar doctors.

Ph. D. Nutrition, Master in Food Science and Nutrition, Bachelor's of Nutrition and Dietetics
Dietitian/Nutritionist, Nashik
If you have an active lifestyle and maintaining your weight, this is a good read for you. For most healthy adults, the Department of Health and Human Services recommends these exercise guidelines:
Get at least 150 minutes a week of moderate aerobic activity or 75 minutes a week of vigorous aerobic activity. You also can do a combination of moderate and vigorous activity. The guidelines suggest that you spread out this exercise during the course of a week.
Moderate aerobic exercise:
It includes such activities as brisk walking, swimming and mowing the lawn.
Vigorous aerobic exercise:
It includes such activities as running and aerobic dancing.
Do strength training exercises at least twice a week. No specific amount of time for each strength training session is included in the guidelines. Strength training can include use of weight machines or activities such as rock climbing or heavy gardening.
As a general goal, aim for at least 30 minutes of physical activity every day.
Overview
Erectile dysfunction (impotence) is the inability to get and keep an erection firm enough for sex.
Having erection trouble from time to time isn't necessarily a cause for concern. If erectile dysfunction is an ongoing issue, however, it can cause stress, affect your self-confidence and contribute to relationship problems. Problems getting or keeping an erection can also be a sign of an underlying health condition that needs treatment and a risk factor for heart disease.
If you're concerned about erectile dysfunction, talk to your doctor — even if you're embarrassed. Sometimes, treating an underlying condition is enough to reverse erectile dysfunction. In other cases, medications or other direct treatments might be needed.
Symptoms
Erectile dysfunction symptoms might include persistent:
Trouble getting an erection
Trouble keeping an erection
Reduced sexual desire
When to see a doctor
A family doctor is a good place to start when you have erectile problems. See your doctor if:
You have concerns about your erections or you're experiencing other sexual problems such as premature or delayed ejaculation
You have diabetes, heart disease or another known health condition that might be linked to erectile dysfunction
You have other symptoms along with erectile dysfunction
Male sexual arousal is a complex process that involves the brain, hormones, emotions, nerves, muscles and blood vessels. Erectile dysfunction can result from a problem with any of these. Likewise, stress and mental health concerns can cause or worsen erectile dysfunction.
Sometimes a combination of physical and psychological issues causes erectile dysfunction. For instance, a minor physical condition that slows your sexual response might cause anxiety about maintaining an erection. The resulting anxiety can lead to or worsen erectile dysfunction.
Physical causes of erectile dysfunction-
In many cases, erectile dysfunction is caused by something physical. Common causes include:
Heart disease
Clogged blood vessels (atherosclerosis)
Diabetes
Metabolic syndrome — a condition involving increased blood pressure, high insulin levels, body fat around the waist and high cholesterol
Certain prescription medications
Tobacco use
Peyronie's disease — development of scar tissue inside the penis
Alcoholism and other forms of substance abuse
Treatments for prostate cancer or enlarged prostate
Surgeries or injuries that affect the pelvic area or spinal cord
Psychological causes of erectile dysfunction
The brain plays a key role in triggering the series of physical events that cause an erection, starting with feelings of sexual excitement. A number of things can interfere with sexual feelings and cause or worsen erectile dysfunction. These include:
Depression, anxiety or other mental health conditions
Stress
Relationship problems due to stress, poor communication or other concerns
Risk factors
As you get older, erections might take longer to develop and might not be as firm. You might need more direct touch to your penis to get and keep an erection.
Various risk factors can contribute to erectile dysfunction, including:
Medical conditions, particularly diabetes or heart conditions
Tobacco use, which restricts blood flow to veins and arteries, can — over time — cause chronic health conditions that lead to erectile dysfunction
Being overweight, especially if you're obese
Injuries, particularly if they damage the nerves or arteries that control erections
Medications, including antidepressants, antihistamines and medications to treat high blood pressure, pain or prostate conditions
Psychological conditions, such as stress, anxiety or depression
Drug and alcohol use, especially if you're a long-term drug user or heavy drinker
Complications
Complications resulting from erectile dysfunction can include:
An unsatisfactory sex life
Stress or anxiety
Embarrassment or low self-esteem
Relationship problems
The inability to get your partner pregnant
Prevention
The best way to prevent erectile dysfunction is to make healthy lifestyle choices and to manage any existing health conditions. For example:
Work with your doctor to manage diabetes, heart disease or other chronic health conditions.
See your doctor for regular checkups and medical screening tests.
Stop smoking, limit or avoid alcohol, and don't use illegal drugs.
Exercise regularly.
Take steps to reduce stress.
Get help for anxiety, depression or other mental health concerns.
Overview-
A fever is a temporary increase in body temperature, often due to an illness. Having a fever is a sign that something out of the ordinary is going on in your body.
For an adult, a fever may be uncomfortable, but usually isn't a cause for concern unless it reaches 103 F (39.4 C) or higher. For infants and toddlers, a slightly elevated temperature may indicate a serious infection.
Fevers generally go away within a few days. A number of over-the-counter medications lower a fever, but sometimes it's better left untreated. Fever seems to play a key role in helping your body fight off a number of infections.
Symptoms-
You have a fever when your temperature rises above its normal range. What's normal for you may be a little higher or lower than the average normal temperature of 98.6 F (37 C).
Depending on what's causing your fever, additional fever signs and symptoms may include:
Sweating
Chills and shivering
Headache
Muscle aches
Loss of appetite
Irritability
General weakness
Children between the ages of 6 months and 5 years might experience febrile seizures. About a third of the children who have one febrile seizure will have another one, most commonly within the next 12 months.
Taking a temperature
To check your or your child's temperature, you can choose from several types of thermometers, including oral, rectal, ear (tympanic) and forehead (temporal artery) thermometers.
Although it's not the most accurate way to take a temperature, you can use an oral thermometer for an armpit (axillary) reading:
Place the thermometer in the armpit and cross your arms or your child's arms over the chest.
Wait four to five minutes. The axillary temperature is slightly lower than an oral temperature.
If you call your doctor, report the actual number on the thermometer and where on the body you took the temperature.
Use a rectal thermometer for infants:
Place a dab of petroleum jelly on the bulb.
Lay your baby on his or her tummy.
Carefully insert the bulb 1/2 to 1 inch (1.3 to 2.5 centimeters) into your baby's rectum.
Hold the bulb and your baby still for three minutes.
Don't let go of the thermometer while it's inside your baby. If your baby squirms, the thermometer could go deeper and cause an injury.
When to see a doctor
Fevers by themselves may not be a cause for alarm — or a reason to call a doctor. Yet there are some circumstances when you should seek medical advice for your baby, your child or yourself.
Infants
Unexplained fever is greater cause for concern in infants and in children than in adults. Call your baby's doctor if your child is:
Younger than age 3 months and has a rectal temperature of 100.4 F (38 C) or higher.
Between ages 3 and 6 months and has a rectal temperature up to 102 F (38.9 C) and seems unusually irritable, lethargic or uncomfortable or has a temperature higher than 102 F (38.9 C).
Between ages 6 and 24 months and has a rectal temperature higher than 102 F (38.9 C) that lasts longer than one day but shows no other symptoms. If your child also has other signs and symptoms, such as a cold, cough or diarrhea, you might call your child's doctor sooner based on severity.
Children
There's probably no cause for alarm if your child has a fever but is responsive — making eye contact with you and responding to your facial expressions and to your voice — and is drinking fluids and playing.
Call your child's doctor if your child:
Is listless or irritable, vomits repeatedly, has a severe headache or stomachache, or has any other symptoms causing significant discomfort.
Has a fever after being left in a hot car. Seek medical care immediately.
Has a fever that lasts longer than three days.
Appears listless and has poor eye contact with you.
Ask your child's doctor for guidance in special circumstances, such as a child with immune system problems or with a pre-existing illness.
Adults
Call your doctor if your temperature is 103 F (39.4 C) or higher. Seek immediate medical attention if any of these signs or symptoms accompany a fever:
Severe headache
Unusual skin rash, especially if the rash rapidly worsens
Unusual sensitivity to bright light
Stiff neck and pain when you bend your head forward
Mental confusion
Persistent vomiting
Difficulty breathing or chest pain
Abdominal pain or pain when urinating
Convulsions or seizures
Causes
Fever occurs when an area in your brain called the hypothalamus (hi-poe-THAL-uh-muhs) — also known as your body's "thermostat" — shifts the set point of your normal body temperature upward. When this happens, you may feel chilled and add layers of clothing or wrap up in a blanket, or you may shiver to generate more body heat, eventually resulting in elevated body temperature.
Normal body temperature varies throughout the day — it's lower in the morning and higher in the late afternoon and evening. Although most people consider 98.6 F (37 C) normal, your body temperature can vary by a degree or more — from about 97 F (36.1 C) to 99 F (37.2 C) — and still be considered normal.
Fever or elevated body temperature might be caused by:
A virus
A bacterial infection
Heat exhaustion
Certain inflammatory conditions such as rheumatoid arthritis — inflammation of the lining of your joints (synovium)
A malignant tumor
Some medications, such as antibiotics and drugs used to treat high blood pressure or seizures
Some immunizations, such as diphtheria, tetanus and acellular pertussis (DTaP) or pneumococcal vaccine
Sometimes the cause of a fever can't be identified. If you have a fever for more than three weeks and your doctor isn't able to find the cause after extensive evaluation, the diagnosis may be a fever of unknown origin.
Complications-
Children between the ages of 6 months and 5 years may experience fever-induced convulsions (febrile seizures), which usually involve loss of consciousness and shaking of limbs on both sides of the body. Although alarming for parents, the vast majority of febrile seizures cause no lasting effects.
Rheumatoid arthritis If a seizure occurs:
Lay your child on his or her side or stomach on the floor or ground
Remove any sharp objects that are near your child
Loosen tight clothing
Hold your child to prevent injury
Don't place anything in your child's mouth or try to stop the seizure
Most seizures stop on their own. Take your child to the doctor as soon as possible after the seizure to determine the cause of the fever.
Call for emergency medical assistance if a seizure lasts longer than five minutes.
Prevention-
You may be able to prevent fevers by reducing exposure to infectious diseases. Here are some tips that can help:
Wash your hands often and teach your children to do the same, especially before eating, after using the toilet, after spending time in a crowd or around someone who's sick, after petting animals, and during travel on public transportation.
Show your children how to wash their hands thoroughly, covering both the front and back of each hand with soap and rinsing completely under running water.
Carry hand sanitizer with you for times when you don't have access to soap and water.
Try to avoid touching your nose, mouth or eyes, as these are the main ways that viruses and bacteria can enter your body and cause infection.
Cover your mouth when you cough and your nose when you sneeze and teach your children to do likewise. Whenever possible, turn away from others when coughing or sneezing to avoid passing germs along to them.
Avoid sharing cups, water bottles and utensils with your child or children.
Diagnosis
To evaluate a fever, your doctor may:
Ask questions about your symptoms and medical history
Perform a physical exam
Order tests, such as blood tests or a chest X-ray, as needed, based on your medical history and physical exam
Because fever can indicate a serious illness in a young infant, especially one 28 days or younger, your baby might be admitted to the hospital for testing and treatment.
Treatment
For a low-grade fever, your doctor may not recommend treatment to lower your body temperature. These minor fevers may even be helpful in reducing the number of microbes causing your illness.
Over-the-counter medications
In the case of a high fever, or a low fever that's causing discomfort, your doctor may recommend an over-the-counter medication, such as acetaminophen (Tylenol, others) or ibuprofen (Advil, Motrin IB, others).
Use these medications according to the label instructions or as recommended by your doctor. Be careful to avoid taking too much. High doses or long-term use of acetaminophen or ibuprofen may cause liver or kidney damage, and acute overdoses can be fatal. If your child's fever remains high after a dose, don't give more medication; call your doctor instead.
Don't give aspirin to children, because it may trigger a rare, but potentially fatal, a disorder known as Reye's syndrome.
Prescription medications
Depending on the cause of your fever, your doctor may prescribe an antibiotic, especially if he or she suspects a bacterial infection, such as pneumonia or strep throat.
Antibiotics don't treat viral infections, but there are a few antiviral drugs used to treat certain viral infections. However, the best treatment for most minor illnesses caused by viruses is often rest and plenty of fluids.
Treatment of infants
For infants, especially those younger than 28 days, your baby might need to be admitted to the hospital for testing and treatment. In babies this young, a fever could indicate a serious infection that requires intravenous (IV) medications and round-the-clock monitoring.
Lifestyle and home remedies
You can try a number of things to make yourself or your child more comfortable during a fever:
Drink plenty of fluids. Fever can cause fluid loss and dehydration, so drink water, juices or broth. For a child under age 1, use an oral rehydration solution such as Pedialyte. These solutions contain water and salts proportioned to replenish fluids and electrolytes. Pedialyte ice pops also are available.
Rest. You need rest to recover, and activity can raise your body temperature.
Stay cool. Dress in light clothing, keep the room temperature cool and sleep with only a sheet or light blanket.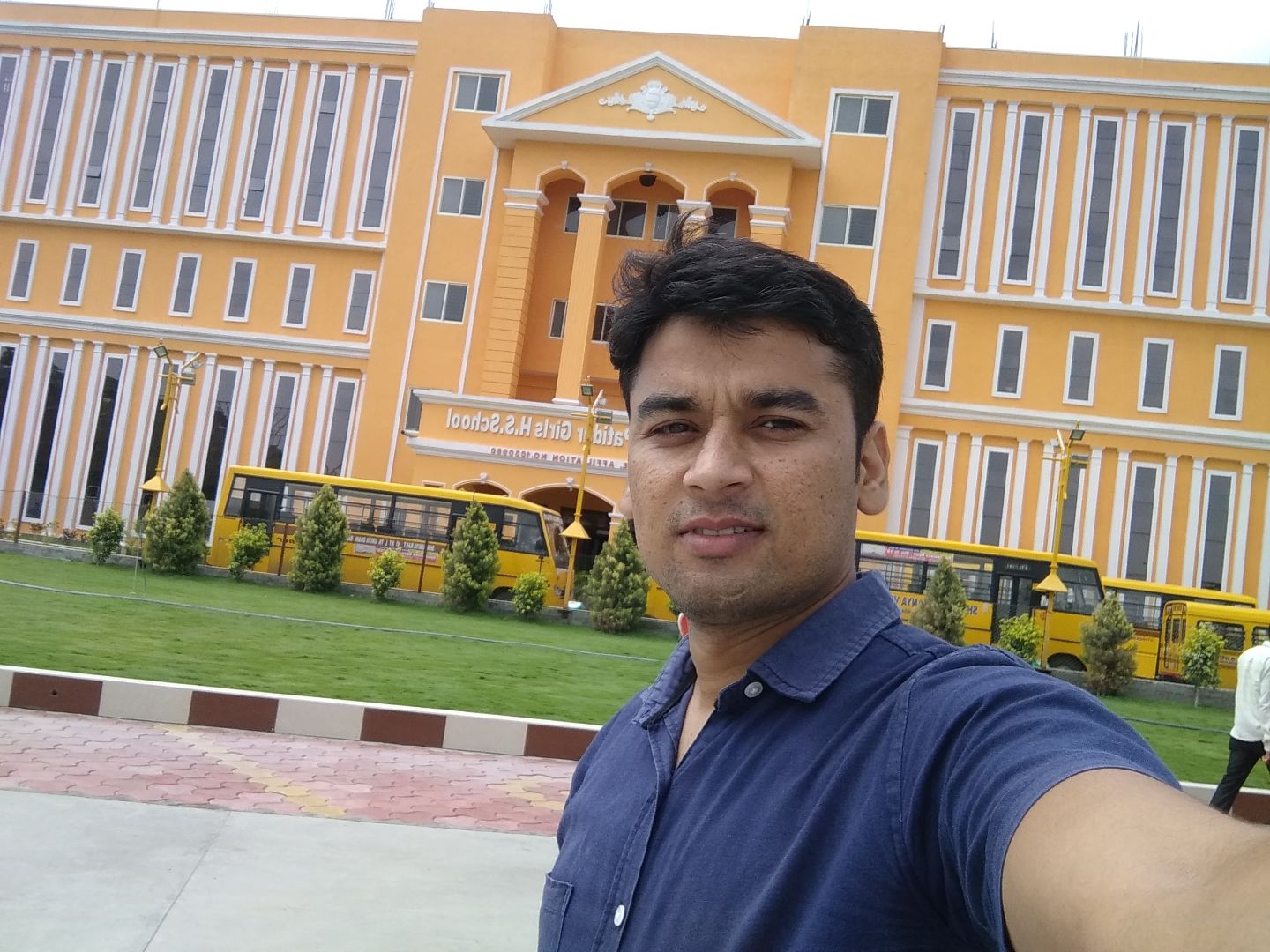 Ditetics & Food Service Management, Bsc Human Nutrition
Dietitian/Nutritionist, Indore
Diet Foods That Don't Help With Weight Loss
Physical exercises and dieting go hand in hand in reducing weight. You sometimes believe that there are many foods, which help you to lose weight. But in several cases, they actually make it harder to lose weight.
There are some foods, which needs to be avoided when you are dieting. Such foods are:
Fruit juice
You might think that fruit juice is a very preferable option when you are dieting because of the nutrient product they hold. But many times the thing is not that.
You should not consume calorie when you are dieting. As such, many people often resort to fruit juices to seek carbohydrate instead. Yet, in opposition to popular belief, fruit juices provide the calories which such people would want to avoid.
The natural sugars we find in fruits are not the same as that found in fruit juices. Fruit juices contain no fiber. So, sometimes it is just as same as a can of coke.
Diet fizzy drinks
You think that diet sodas do not contain as much as normal soda, but it is just the same. The artificially sweetened beverages are the same and contain the same amount of sugar
In addition, these diet sodas stimulate your appetite and your urge to consume food increases. If you are someone with a sweet tooth then you can switch to sweet green tea instead.
Fake butter or margarine
You sometimes have a tendency to think that butter contains fat, but margarine doesn't. However it is not true, and as such margarine also does not help reduce weight.
The margarine products also contain trans-fats, which can prove to be very bad for your dieting regulation. It also increases the rate of having heart diseases.
Apart from that, all the margarine products contain a high amount of omega 6, which is a kind of fatty acid.
Processed food with low fat
You think that in processed food the fat is removed from the food and as such these foods are harmless to consume while dieting. Yet, it is not so because most of the time a very high amount of sugar is added to the processed food.
Some studies have shown that low-carb foods are more beneficial than low-fat food. The low-fat food does not help you to maintain the right levels of glucose tolerance.
Studies have shown that your rate of eating is increased up to 30% when you start thinking that you are having low-fat food.
Low-calorie snack bars
If you think that cereal bars are a very healthy thing to consume during diet then you are wrong.
Studies have said that 40% of cereal bars contain sugar. As it is artificially sweetened then it also contains glucose or fructose syrup which again is not good for your weight loss efforts.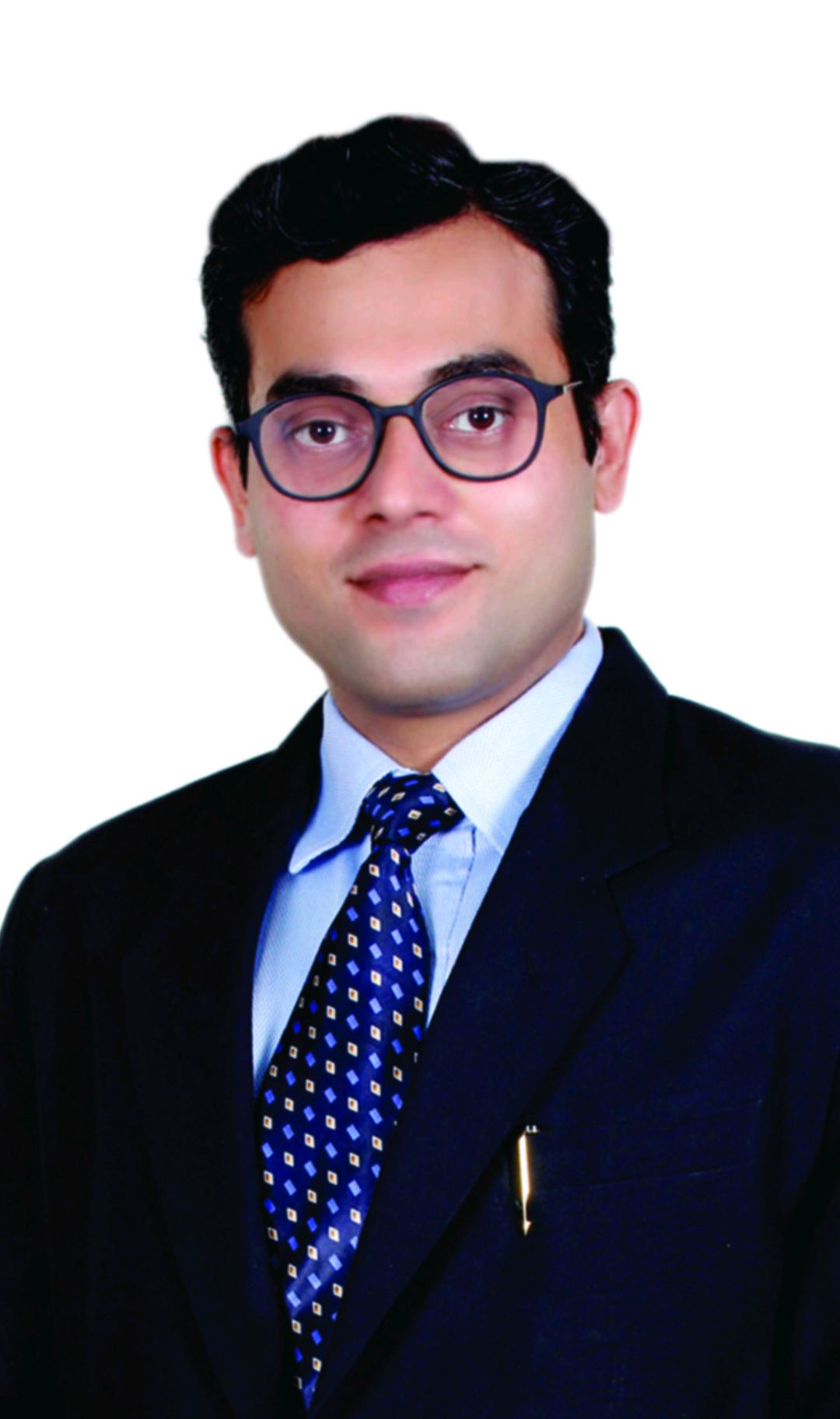 MBBS Bachelor of Medicine and Bachelor of Surgery, MS - Orthopaedics, DNB - Ortho, Fellowship In Knee Replacement & Arthroscopic Surgery ( Knee & Shoulder )
The Anterior Cruciate Ligament (ACL) is one of the most important ligaments in the knee. Sportsmen have the highest risk of ACL injuries. As the ACL is stretched while making sudden turns, running or jumping, it may get damaged or even tear. The ACL is responsible for holding the leg bones together at the knee. Hence, if it is torn, the patient may have trouble putting pressure on the knee, standing for a long duration of time or even while walking.
Slight tears in the ACL can be treated with physical therapy. If the ACL is completely torn, reconstruction surgery is usually advised. This is an outpatient procedure that involves removing the torn ligament and replacing it with a donor tendon or a tendon from another part of the knee. It may be performed with a minimally invasive technique.
The surgery is usually preceded by several weeks of physical therapy. This aims at reducing the swelling and pain in the knee and strengthening the muscles. It also helps the knee heal better after the procedure and regain full range of motion. Certain types of medication such as blood thinners may have to be stopped before the surgery.
The surgery is typically performed while the patient is under general anesthesia. Small incisions are made around the affected knee through which surgical instruments can be inserted. The damaged ligament is removed and replaced with a healthy tendon. The surgeon will then drill tunnels or sockets into the thigh and shin bone to put the tendon in place. This may then be secured to the bone with screws. As the new ligament tissue grows, this tendon acts as scaffolding to support it.
It is a daycare procedure. The patient may be advised to wear a splint or knee brace and may have to walk with the help of crutches for a while. Rest is the best way to recover after this surgery. The knee will also need to be iced every two hours. As the knee heals, physical therapy will be prescribed to help the muscles regain their strength and to improve flexibility. Full range of motion should be achieved within a few weeks of the surgery.
Though the surgery is considered safe, there are a few risks associated with it. Bleeding and infection are potential risks. The patient may also complain of stiffness in the knee, pain and poor healing of the grafted tendon.
Newer technique: Bone preserving ALL INSIDE anatomical reconstruction of ACL, helps in faster recovery. Surgery is performed local (spinal Anaesthesia).
Shoulder pain can be a persistent dull and nagging sensation in the upper arm or shoulder area. It can be easily differentiated from neck pain as it is related to the movement of shoulders i.e. it will increase and decrease with shoulder movements, especially overhead activities. The other signs to identify shoulder pain is if your shoulder movements are reduced.
If you find it difficult to scratch / wash your back, comb your hair or reach your back pocket, it clearly shows you are suffering from shoulder pain. Shoulder pain can happen due to various reasons, it varies from person to person depending on the activities he/she is involved in, for e.g. sports, manual job etc. It can be a single major injury or multiple small injuries due to repetitive usage patterns. Also, degenerative changes in various parts of the shoulder can lead to shoulder pain.
In case of middle to old age, the causes of shoulder pain are:
Biceps Tendonitis
Acromio-clavicular Joint arthritis
Rotator Cuff Tear
Labral Tear
Periarthritis Shoulder
Scapular Dyskinesia
Trapezitis
Suprascapular nerve entrapment In young age, injury due to sports or gym activity can cause shoulder pain
Superior labral anterior/posterior (SLAP tear)lesion
Also, traumatic or repeated dislocations of shoulder can cause shoulder pain due to:
Diagnose Shoulder Pain
Shoulder pain can be diagnosed only after thorough history taking and clinical examination. However, some imaging studies can be very helpful like:
X-rays: Through an x-ray one can view the shoulder in many different views.
Ultrasound: With an ultrasound, you can also check the damaged caused to the tendons and muscles of the shoulder but the quality of reporting depends upon the expertise of the doctor.
MRI: MRI gives a clear picture of the shoulder as it shows everything related to a shoulder joint that is joints, vessels, tendons and muscles that too from different angles.
Diagnostic Arthroscopy: A surgical procedure often used by orthopaedic surgeons to diagnose and treat issues inside a joint. Arthroscopy has the big advantage that one can use it to diagnose as well as treat at the same time.
Treatment for Various Types of Shoulder Pain
For Shoulder Impingement or Rotator Cuff tear: Give rest to the shoulder for a few days only Dedicated Physiotherapy Protocol Bursal injections If these fail then, (Surgery)Arthroscopic sub-acromial decompression If Cuff tear is found, then one can go for Arthroscopic/Mini-open repair
Labral Lesions: For anterior Labral lesions (Bankart's) following anterior shoulder dislocation then surgery in the form of Arthroscopic Bankart's repair is the only option to reduce risk of recurrence and degeneration.
SLAP Lesions
Pain relief and physiotherapy as first step If this fails then following surgical options are available
Arthroscopic debridement or repair of labrum
Biceps tenotomy or tenodesis
Arthritis
In this case, the joint is already destroyed and has to be resurfaced for pain relief and to maintain ROM. If Rotator cuff muscles are working, then Shoulder resurfacing hemiarthroplasty (preferred in young people), that has a life of 10 to 15 years, Total shoulder replacement (preferred in middle aged to old people) has a life of 10 to 15 years. But, if rotator cuff muscle are not working then Reverse Geometry Shoulder replacement is recommended, that has a life of 10 years.
It is always advisable to get yourself diagnosed properly in case of shoulder pain as management changes depending on clinical situations. Neglecting shoulder conditions can lead to bigger problems later on.
Always remember 'a stitch in time saves nine'
The way your day starts can affect your entire day and nothing is worse than fighting constipation in the morning. Along with a feeling of heaviness in the abdomen and bloating, constipation can also cause mood swings and lower your attention span. While laxatives can be temporary quick fixes, they can worsen the problem over time.
Hence, it is better to treat this disorder with a few simple lifestyle changes and home remedies.
Eat plenty of fibre: A bad diet is one the key factors triggering constipation. Fibre not only fills the stomach, but also helps add bulk to your stool making it easier to pass. Ideally, a person should have 20-40 grams of fibre a day. If you suffer from chronic constipation, you can increase this amount a little as well. As an easy way to increase your fibre consumption is ensure that you eat some form of raw salad with every meal. Other foods that are rich in fibre are oats, almonds, cereals, beans, lentils and fruits.
Ginger tea or mint tea: Ginger is a warming herb, which when had in form of tea can make the body generate more internal heat. This helps activate the digestion process and thereby relieves constipation. The menthol in peppermint has an antispasmodic effect that helps relax the digestive tract muscles and makes it easier for stool to pass through. Dandelion tea can also be used as a mild natural laxative.
Castor oil: Castor oil is a popular natural laxative. This is because one of the components of this oil helps stimulate the small and large intestine. To benefit from castor oil, have 1 or 2 teaspoons of the oil on an empty stomach. You should be able to pass stool within about 8 hours.
Drink plenty of water: Water not only hydrates the body, but also helps food move along the digestive system. Without adequate water, the stool is likely to be hard and difficult to pass. Ideally, you should drink at least 8 glasses of water a day. Do not count artificially sweetened beverages as part of this count as they can actually cause constipation instead of ease it.
Warm lemon water: Lemon juice helps stimulate the digestive system and hence is ideal for treating constipation. When mixed with warm water, it can help eliminate toxins from the body. Adding a little honey to the mixture can also work as a mild laxative. Alternatively, you could add salt in place to honey as this encourages the bowel muscle contraction and is rich in magnesium.
The temporary inability to move one's own limbs or speak is known as paralysis. Paralysis is triggered by problems with the body's nervous system and affects the functioning of muscles all over the body. This condition can affect a single limb, the right or left side of the body, or the complete body. A paralytic attack is often caused by a stroke or damage in the nervous system. It can also be caused by exposure to radiation or toxins, autoimmune diseases, tumours and spinal cord trauma. Recovery from a paralytic attack depends on the causes and the extent of the injury that triggered it. With some types of paralysis, partial or even complete, recovery is possible.
Ayurveda is an alternative system of medicine that can be quite effective when it comes to treating paralysis. Ayurveda has negligible side effects and hence can be used to treat adults and children alike. This system of medication does not look only at the physical symptoms but also the mental and spiritual well-being of the patient as well. Some ways to treat paralysis with Ayurveda are as follows:
Vata-pacifying diet: Eat light meals that are easily digestible and pick warm foods over cold food. Avoid barley, rye and millet and include plenty of vegetables like asparagus, beets, okra and carrots in your diet. Also avoid bitter and pungent flavours, but pick food that is sweet, sour or salty to balance the body's vata.
Ayurvedic massage: Warm herbal oils are sued for Ayurvedic massages. These oils and the action of massaging them into the skin have a number of health benefits associated with it, including the treatment of paralytic attacks. Some Ayurvedic massages that could be beneficial to paralysed patients are abhyanga Ayurvedic massages, padabhyanga and pizhichil.
Medication: Along with lifestyle changes, Ayurvedic medication also plays a role in the treatment of paralysis. Some popular Ayurvedic remedies for paralysis are rasnadi quath, medicated castor oil, pippali mula, vatavidhwamsana rasa, chopcheeni churna, ashwagandha churna, brihat vatachintamani rasa, ashwagandha churna and rasaraja. While some of these medicines are to be taken orally, others may need to be administered through the nostrils as part of nasyam Ayurvedic treatments and others via an enema as part of sneha vasti. Drinking 20–40 ml of radish oil twice a day and a mixture of black pepper powder, sunti and honey is also said to be beneficial in treating paralysis. However, one must keep in mind that recovery from paralysis is very slow and hence patience is a must.
Male hypogonadism, also known as testosterone deficiency, is a failure of the testes to produce the male sex hormone testosterone, sperm, or both.Testosterone play an important role in sperm production.This condition can be due to a testicular disorder or the result of a disease process involving the hypothalamus and pituitary gland.
This is of two types including:
Primary type of hypogonadism is also known as primary testicular failure, which originates from a problem in the testicles.
Secondary type of hypogonadism indicates a problem in the hypothalamus or the pituitary gland through which parts of the brain that signal the testicles to produce testosterone
Either type of hypogonadism may be caused by an inherited (congenital) trait or something that happens later in life (acquired), such as an injury or an infection. At times, primary and secondary hypogonadism can occur together.
Common causes of primary hypogonadism include:
Klinefelter syndrome
Undescended testicles
Mumps orchitis
Injury to the testicles
Cancer treatment
Causes of secondary hypogonadism:
A number of conditions can cause secondary hypogonadism, including:
Kallmann syndrome
Pituitary disorders
Inflammatory disease
HIV/AIDS
Medications
Concurrent illness
How Is Hypogonadism Diagnosed?
Your doctor will conduct a physical exam to confirm that your sexual development is at the proper level for your age. They may examine your muscle mass, body hair and your sexual organs.
Treatment:
Testosterone replacement therapy (TRT), same herb like shilajeet, ashwagandha, etc.
Patients can also improve testosterone levels with lifestyle changes, including:
In adult males, hypogonadism may alter certain masculine physical characteristics and impair normal reproductive function.
In Ayurveda, joint pain is known as 'Sandhigata Vata'. Arthritis and Joint pain are among the most prevalent problems faced by adults, mostly old people. As per ayurveda, 'vata Dosha' Is responsible for joint pains and other discomforts associated with it. Natural remedies and proper lifestyle techniques can be utilized to balance the 'vata' to lessen the occurrence and severity of joint pain. Factors including,old age, obesity, injury and strenuous physical activities (that require a lot of joint movements) are responsible for disturbing the balance of your 'vata'.
The following are some ayurvedic home remedies that can be utilized to treat joint pain:
1. Massage therapy - Warm coconut, castor, mustard, olive or garlic oil can be utilized to massage the affected areas to lessen the intensity of pain. If you massage the affected joints with natural oils, it improves blood circulation and relaxes the swelling and stiffness in the region.
2. Hot & Cold Compress - Cold and hot compresses can be utilized to ease your joint pain effectively. Heat compression decreases the pain, increases the blood circulation and relaxes the swollen joints and muscles. On the other hand, cold therapy lessens the inflammation of the affected joint. Place hot and cold towel alternatively on the affected area to achieve immediate relief from persistent pain.
3. Fenugreek - Ingest a teaspoon of ground fenugreek seeds and drink a glass of lukewarm water. Fenugreek has anti inflammatory and antioxidant properties that make it effective for joint pains.Follow this remedy every morning on a regular basis to achieve optimal results.
4. Turmeric - Add a pinch of turmeric and a teaspoon of honey in a glass of lukewarm water and drink this solution on a regular basis for a week. Turmeric contains anti-inflammatory and antioxidant properties, which makes it an excellent remedy for treating joint pains.
5. Apple cider vinegar - Add 2 teaspoons of apple cider vinegar and a little honey to a cup of lukewarm water. Drink this solution twice daily, before your meals. Apple cider vinegar has alkalizing effect, which makes it an effective remedy to remove the toxins that are responsible for causing joint pain.
6. Healthy diet - A balanced diet that comprises a lot of green leafy vegetables and fresh seasonal fruits is good for your joints. The uncontrolled intake of fatty food, dairy products, and high sodium diet must be avoided in order to avoid arthritis and joint pain.
View All Feed
Near By Clinics

4.4
(

29

ratings)
View Clinic