About
Our entire team is dedicated to providing you with the personalized, gentle care that you deserve. All our staff is dedicated to your comfort and prompt attention as well.
...more
Our entire team is dedicated to providing you with the personalized, gentle care that you deserve. All our staff is dedicated to your comfort and prompt attention as well.
More about Godrej Memorial Hospital
Godrej Memorial Hospital is known for housing experienced Urologists. Dr. Anjali Bhosle, a well-reputed Urologist, practices in Mumbai. Visit this medical health centre for Urologists recommended by 99 patients.
Timings
Location
Pirojsha Nagar, Vikhroli East Landmark : Opposite Godrej Towers & Near Vikhroli Railway Station
Vikhroli
Mumbai,
Maharashtra
-
400079

Get Directions
Services
Submit Feedback
Submit a review for Godrej Memorial Hospital
Your feedback matters!
Write a Review
Feed
Nothing posted by this doctor yet. Here are some posts by similar doctors.
Shared today • Featured Tip
Penile Health and Wellness: When It's Time to Talk to a Urologist
Although there are plenty of men who willingly see their physicians on a regular basis, the stereotype that men are unwilling to visit doctors does have some truth in it. There are numerous reasons why, from fear of what might be discovered to expenses associated with medical care to simply having difficulty with finding enough time. Nonetheless, men who care about their health need to see a doctor at least once a year. But what about penile health? When does a guy need to consider seeing a urologist instead of his primary care provider?
Actually, in many cases, seeing a primary care provider first is a good idea. They can then recommend whether the penis-specific issue is one that requires a visit to the urologist. But in other cases, a man may know that the urologist should be the guy to see.
Reasons to see a urologist
There can be numerous reasons why a man might need to pay a visit to a urologist. For example:
- It hurts to urinate. This may be the sign of a urinary tract infection, a sexually-transmitted infection (STI), or some other problem. Determining the root cause as early as possible is important, as the doctor can recommend the proper course of treatment. The treatment will be more successful if it is started early on.
- Blood is in the urine. This can be caused by any number of things, including a urinary tract infection or a kidney stone. But it can also be an early warning sign of something more serious, such as kidney or bladder cancer. Again, identifying the cause early on increases the chances of successful treatment.
- It's hard to control the urine. Urinary incontinence can present in many forms. It may be a situation where a man feels a marked increase in the urgency and frequency of urination. It may be difficult to completely empty the bladder. It may mean that a guy urinates before reaching the bathroom, or that some leakage occurs during physical activity or while coughing. Many men are embarrassed to admit they experience incontinence, but talking to a urologist about this is essential.
- There's pain in the abdomen or lower back. Often pain in one or both of these areas may be a sign of prostatitis, especially if it is accompanied by fever or chills. Prostatitis means a swollen and inflamed prostate, usually due to a bacterial infection, and typically requires antibiotics.
- Pain or lumps in the balls. Lumps or pain can be a sign of an infection, a benign cyst, or, more seriously, testicular cancer. Fortunately, the prognosis for testicular cancer is very good, if it is caught early - which is why seeing a doctor is important.
- Elevated PSAs or kidney issues. If a primary care physician detects elevated Prostate Specific Antigens in a blood test, it could indicate possible prostate cancer. And x-rays indicating problems with the kidneys usually require a urologist's expertise to evaluate and treat.
- Erectile dysfunction. Many men feel embarrassed or even ashamed to admit that they are having problems with their erections, but they need to overcome that shyness and seek out a urologist. Determining the reason for the problem can help a doctor develop strategies for treating it - and every man wants his erections to work as perfectly as possible.
A urologist can provide expert care for better penis health. It also pays to utilize a top flight penis health crème (health professionals recommend Man1 Man Oil, which is clinically proven mild and safe for skin) to help maintain the penis in good shape on an everyday basis. The best crème will include vitamin A, the antibacterial properties of which help fight unwanted (and unpleasant) penis odor. Look for a crème that also includes vitamin C, a key component of collagen, which gives skin its tone and elasticity and is vital for penile erections.
1
person found this helpful
Shared today • Featured Tip
Itchy Penis: Was It the Lubricant or the Latex?
Sometimes a man suddenly finds himself with an itchy penis without any idea of what is causing it. Other times, he has a fairly good idea. For example, if he develops a really itchy penis after using a condom, and this happens consistently, it's reasonable to assume that this particular penis care issue is related to the protection he is using. But before he goes shopping for a new kind of condom to use, it's worth asking, "What is really causing this itchy penis? Is it the latex? Or is it the lubricant?"
A good question
It's a question well worth asking. Many condoms come pre-lubricated now, and many guys who use unlubricated latex barriers will add some lubricant to make things proceed more smoothly. Heck, some guys even add lubricant to a condom that already is pre-lubed. So if a guy has an allergic reaction after using the condom, it may be due to a latex allergy, or it may be due to the lubricant involved.
Real allergy?
Some people seem incredulous that a guy could be allergic to latex or to lubricants. But the fact is that it's possible to develop an allergy to just about anything - and quite a few people do have reactions to latex and/or lubricant.
In terms of the penis, sometimes it manifests as itchiness, but it can also have visible symptoms as well - most often a reddening of the penis or the appearance of rashes or bumps. Sometimes it can cause swelling (not the kind associated with a normal erection) and tenderness. The exact allergic reaction will depend upon the individual.
Test
So how does a person find out if the reaction is to the latex or the lubricant - especially if the condom is pre-lubricated and the specific lubricant used is not known?
One way is to take a condom (unused) and cut it in two. Take one half and soak it in soapy water for an hour or so, then rinse it thoroughly. Use paper towels to soak up excess water, then let it hang to dry. Then take the two halves - one of which has been washed and one of which has not - and place one on one arm and one on the other for 10 minutes. Remove, and wait to see if there are any signs of a reaction. If a reaction shows up on the one which is lubricated, it is most likely the lubricant. If both arms show a reaction, it is more likely to be the latex. (This method is not 100% accurate, but it gives a generally good idea of the cause.)
Alternatively, if the lubricant is self-applied, a test can simply be done applying the lubricant to the body and seeing if there is a reaction or not.
When the source is determined, a guy can then proceed to either (a) purchase non-latex condoms, (b) buy unlubricated condoms, or (c) change the lubricant he is currently using to one which is hopefully more suited to his skin.
A lubricant or latex allergy is only one potential cause of an itchy penis, of course. When dry skin is a cause, regular application of a first rate penis health crème (health professionals recommend Man 1 Man Oil, which is clinically proven mild and safe for skin) is urged. Penis skin can dry out for many reasons, resulting in flaky skin which is prone to itching. Keeping the penis skin moisturized with agents like vitamin E and shea butter can stave off many an itchy situation. It also helps to use a crème that contains L-carnitine; serious itching can damage penis sensitivity, and the neuroprotective properties of L-carnitine can help maintain penis sensation at an appropriate level.
2
people found this helpful
Shared today • Featured Tip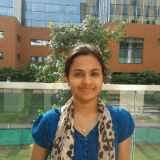 M.Sc. in Dietetics and Food Service Management , Post Graduate Diploma In Computer Application, P.G.Diploma in Clinical Nutrition & Dietetics , B.Sc.Clinical Nutrition & Dietetics
Dietitian/Nutritionist, Mumbai
1
person found this helpful
Shared today • Featured Tip
A Small Penis: Some Advantages
A small penis is often the butt of many jokes and most men wish to be associated with a larger model rather than a smaller one. Yet, as is widely reported, proper skill and good penis care are ultimately more important in terms of sexual fulfillment than penis size. Nonetheless, if for nothing more than the physical impression it makes, men take pains to being known as the possessor of a small penis. However, there in fact are advantages to having a more modestly sized endowment.
- Fear factor. Pornography would have the world believe that when a woman lays eyes on a penis of jaw-dropping size, she immediately goes into frenzied lust and can barely contain herself until she has possession of that monstrous penis. In fact, when a man is truly huge, many women have the opposite reaction, worrying about how a piece of equipment that large can fit inside of her and whether it is going to cause pain. (In fact, the vagina is remarkable for its ability to accommodate large penises, but there can sometimes be pain involved, especially if there is not sufficient lubrication.) A man with a small penis need not worry about evoking such anxiety in a potential mate.
- Lowered expectations. One of the key advantages of a small penis is that expectations are lessened. Many people make the assumption that a big penis is going to equal great sex, but that is not always true. The average amount of time that elapses from penetration to ejaculation is around 3 minutes, and that holds true regardless of size. With a bigger penis, many women expect more and are disappointed. With a small penis, they don't have exalted expectations and may in fact be surprised at how successful their partner is at lovemaking.
- More care. And indeed, often a man with a small penis is an exceptional lover. It's not unusual for a modestly endowed man to want to prove that it truly is skill that counts more than size. As a result, he may be more inclined to engage in passionate foreplay, to experiment with new positions, to take time to ascertain what his lover wants and needs. That's by no means to imply that a man with a big penis will not do this - just that the small penis man tends to have more reason to do so.
- Better condom fit. Some men with large penises complain that condoms are too tight or otherwise don't fit properly. Count among small penis advantages the ability to more easily get a proper-fitting condom - which is important not only for comfort but also to decrease the chance of the condom breaking during sex.
Are there disadvantages to having a small penis? Yes, of course. But those are harped on so frequently that men can lose sight of some of the advantages. Regardless of size, men need to be appreciative of what they have and work on how to best use it.
Advantages are nice, whether one has a small penis, a medium or a large one. But penises of all size can benefit from the daily application of a top drawer penis health crème (health professionals recommend Man 1 Man Oil, which is clinically proven mild and safe for skin. The best crèmes will include a number of vitamins, such as B5. Also known as pantothenic acid, vitamin B5 is a vital nutrient required for cell metabolism and the maintenance of healthy tissue. Penis skin can be kept more attractive and appealing if the skin is well moisturized (so select a crème with Shea butter and vitamin E) and if it gets plenty of vitamin A (found in many crèmes), which has anti-aging and blemish-fighting properties.
1
person found this helpful
Shared today • Featured Tip
1
person found this helpful
View All Feed
Near By Clinics

4.7
(

12622

ratings)
Sion East, Mumbai,
Mumbai
View Clinic