Personal Statement
I want all my patients to be informed and knowledgeable about their health care, from treatment plans and services, to insurance coverage.
...more
I want all my patients to be informed and knowledgeable about their health care, from treatment plans and services, to insurance coverage.
More about Dr. Vrunda Karanjgaokar
Dr. Vrunda Karanjgaokar is a well known Gynaecologist with an experience of more than 18 years. She completed her MD from the University Of Bombay in 1998 and DNB in Obstetrics and Gynaecology from the national board of examinations in 2000. She has also done a Fellowship in Gynaecological Endoscopy under the guidance of Dr Rakesh Sinha at BEAMS. Further, Dr. Vrunda Karanjgaokar pursued a five- year Specialist Training Programme in London and a two and a half year Fellowship in Gynaecological Oncology at Cancer Centre in Midlands. She is an alumna of the Fellow of Royal College of Obstetricians and Gynaecologists (FRCOG) and the Royal College of Obstetricians and Gynaecologists (RCOG). She has previously worked as a Consultant in the National Health Service, United Kingdom (UK). The treatment services provided by Dr. Vrunda Karanjgaokar includes copper T insertion, Intrauterine Insemination (IUI), Infertility Treatment, IVF: In Vitro Fertilisation, treatment of menstrual problems and Ultrasound. She is not just a well-known Gynecologist and in 18 years of her career has had many happy patients. Dr. Vrunda Karanjgaokar handles female patients who have concerns related to their reproductive system. She is specialized to handle cases of surrogacy, c sections, in giving contraceptive advice and guiding new mothers about pre and post delivery care. She is presently associated with Priyank Nursing Home in Shankar Ghanekar Road, Mumbai.
Info
Education
FRCOG (LONDON) (Fellow of Royal College of Obstetricians and Gynaecologists) - RCOG, London - 2015
CCT (Lon) - PMETB, London - 2008
DNB (Obstetrics and Gynecology) - national board of examinations - 2000
MD - University Of Bombay - 1998
Languages spoken
English
Hindi
Location
Book Clinic Appointment with Dr. Vrunda Karanjgaokar
Manoj Co - Operative Housing Society Near Sidhivinayak Temple Prabhadevi, Dadar

,

Mumbai
Get Directions



Ujagar Compound, Opposite Deonar Bus Depot Main Gate, Deonar, Chembur

,

Mumbai
Get Directions
Consult Online
Text Consult
Send multiple messages/attachments. Get first response within 6 hours.
7 days validity
•
₹350 online
Consult Now
Phone Consult
Schedule for your preferred date/time
15 minutes call duration
•
₹300 online
Consult Now
Services
Submit Feedback
Submit a review for Dr. Vrunda Karanjgaokar
Your feedback matters!
Write a Review
Patient Review Highlights
"Professional"
1 review
"Very helpful"
1 review
Feed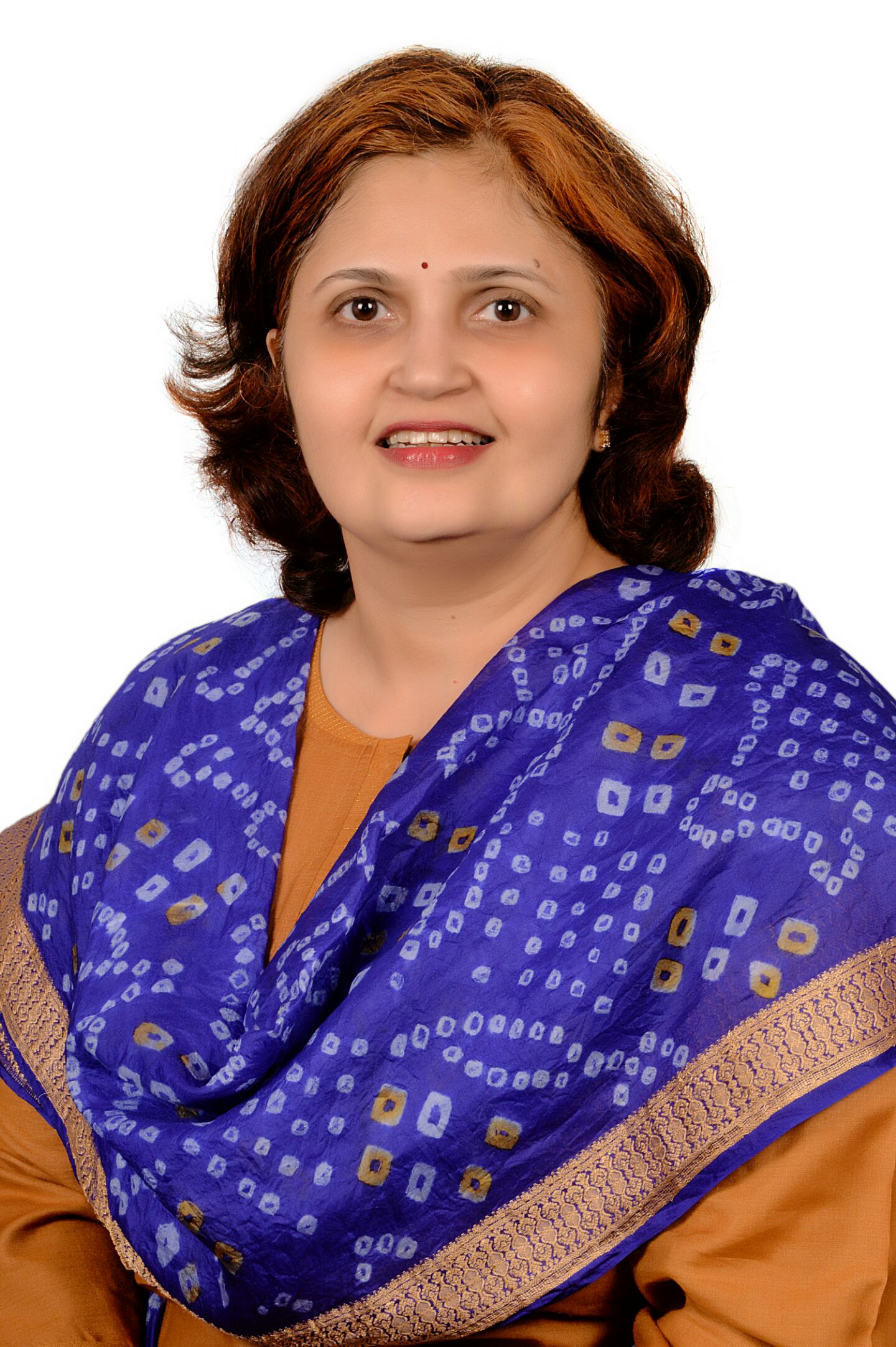 FRCOG (LONDON) (Fellow of Royal College of Obstetricians and Gynaecologists), CCT (Lon), DNB (Obstetrics and Gynecology), MD
Fibroids are the most frequently seen tumors of the female reproductive system. Fibroids, also known as uterine myomas, leiomyomas, or fibromas, are firm, compact tumors that are made of smooth muscle cells and fibrous connective tissue that develop in the uterus. It is estimated that between 20 to 50 percent of women of reproductive age have fibroids, although not all are diagnosed. Some estimates state that only about one-third of these fibroids are large enough to be detected by a doctor during a physical examination.
In more than 99 percent of fibroid cases, the tumors are benign (non-cancerous). These tumors are not associated with cancer and do not increase a woman's risk for uterine cancer. They may range in size, from the size of a pea to the size of a softball or small grapefruit.
Causes: While it is not clearly known what causes fibroids, it is believed that each tumor develops from an aberrant muscle cell in the uterus, which multiplies rapidly because of the influence of estrogen.
Risk Factors:
Age: Women who are approaching menopause are at the greatest risk for fibroids because of their long exposure to high levels of estrogen.
Race: African-American heritage also seems to be at an increased risk, although the reasons for this are not clearly understood.
Parity: Some studies, of small numbers of women, have indicated that women who have had two liveborn children have one-half the risk of developing uterine fibroids compared to women who have had no children. Scientists are not sure whether having children actually protected women from fibroids or whether fibroids were a factor in infertility in women who had no children.
Symptoms:
Some women who have fibroids have no symptoms, or have only mild symptoms, while other women have more severe, disruptive symptoms. The following are the most common symptoms for uterine fibroids:
Heavy or prolonged menstrual periods

Abnormal bleeding between menstrual periods

Pelvic pain (caused as the tumor presses on pelvic organs)

Low back pain

Pain during intercourse

A firm mass, often located near the middle of the pelvis, which can be felt by the doctor on examination
In some cases, the heavy or prolonged menstrual periods, or the abnormal bleeding between periods, can lead to iron-deficiency anemia, which also requires treatment.
Diagnosis: Fibroids are most often found during a routine pelvic examination. This, along with an abdominal examination, may indicate a firm, irregular pelvic mass to the physician. In addition to a complete medical history and physical and pelvic and/or abdominal examination, diagnostic procedures for uterine fibroids may include:
Treatment: Since most fibroids stop growing or may even shrink as a woman approaches menopause, the doctor may simply suggest "watchful waiting." With this approach, the doctor monitors the woman's symptoms carefully to ensure that there are no significant changes or developments and that the fibroids are not growing.
In women whose fibroids are large or are causing significant symptoms, treatment may be necessary. Treatment will be determined by the doctor based on:
Your overall health and medical history

Extent of the disease

Your tolerance for specific medications, procedures, or therapies

Expectations for the course of the disease

Your opinion or preference

Your desire for pregnancy
In general, treatment for fibroids may include:
Hysterectomy. Hysterectomies involve the surgical removal of the entire uterus.

Conservative surgical therapy. Conservative surgical therapy uses a procedure called a myomectomy. With this approach, physicians will remove the fibroids, but leave the uterus intact to enable a future pregnancy.

Gonadotropin-releasing hormone agonists (GnRH agonists). This approach lowers levels of estrogen and triggers a "medical menopause." Sometimes GnRH agonists are used to shrink the fibroid, making surgical treatment easier.

Anti-hormonal agents. Certain drugs oppose estrogen (such as progestin and Danazol), and appear effective in treating fibroids. Anti-progestins, which block the action of progesterone, are also sometimes used.

Uterine artery embolization. Also called uterine fibroid embolization, uterine artery embolization (UAE) is a newer minimally-invasive (without a large abdominal incision) technique. The arteries supplying blood to the fibroids are identified, then embolized (blocked off). The embolization cuts off the blood supply to the fibroids, thus shrinking them. Health care providers continue to evaluate the long-term implications of this procedure on fertility and regrowth of the fibroid tissue.

Anti-inflammatory painkillers. This type of drug is often effective for women who experience occasional pelvic pain or discomfort. In case you have a concern or query you can always consult an expert & get answers to your questions!
2409
people found this helpful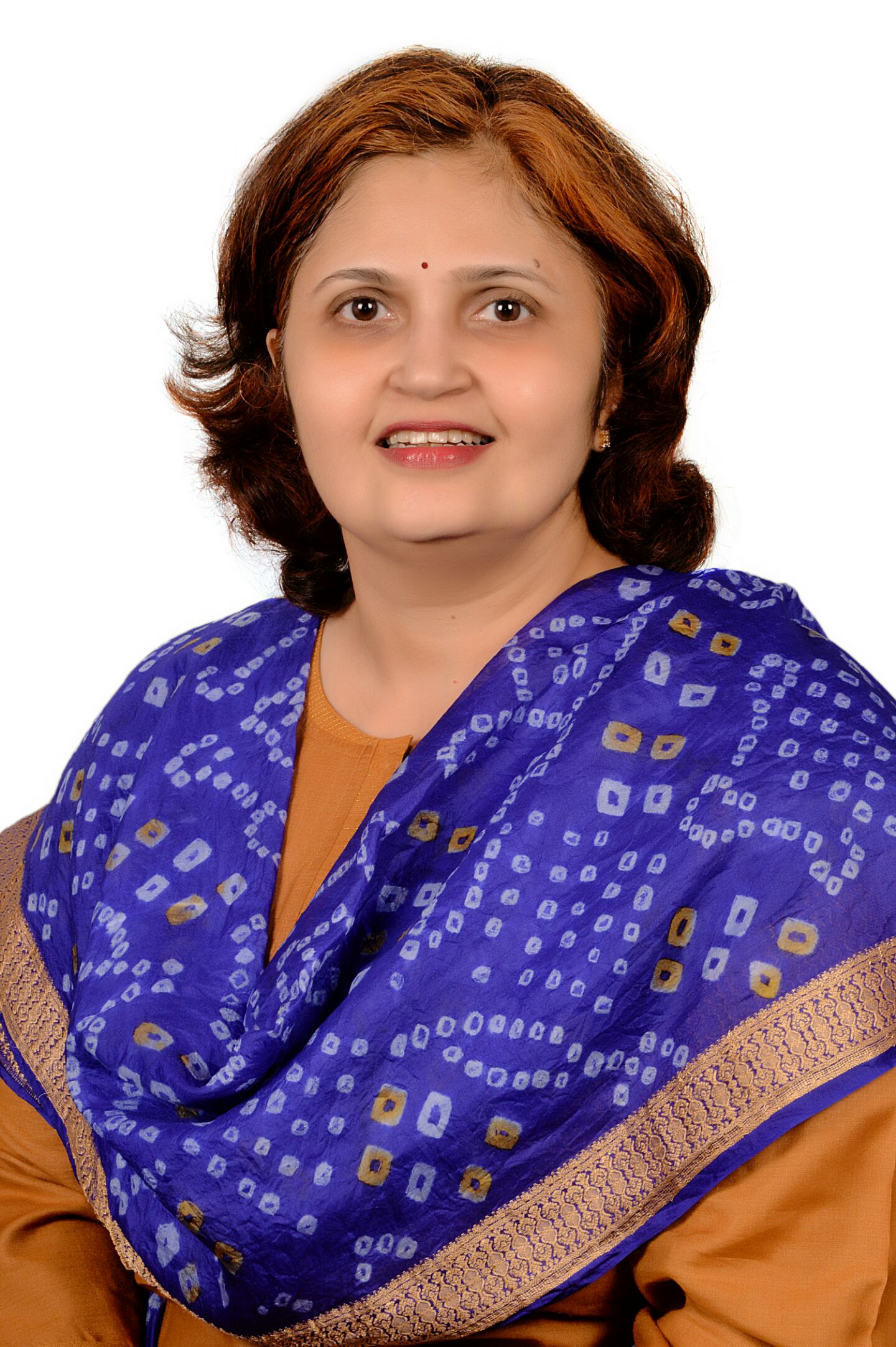 FRCOG (LONDON) (Fellow of Royal College of Obstetricians and Gynaecologists), CCT (Lon), DNB (Obstetrics and Gynecology), MD
Endometriosis is an often painful disorder in which tissue that normally lines the inside of your uterus — the endometrium — grows outside your uterus. Endometriosis most commonly involves your ovaries, fallopian tubes and the tissue lining your pelvis. Rarely, endometrial tissue may spread beyond pelvic organs.
With endometriosis, displaced endometrial tissue continues to act as it normally would — it thickens, breaks down and bleeds with each menstrual cycle. Because this displaced tissue has no way to exit your body, it becomes trapped. When endometriosis involves the ovaries, cysts called endometriomas may form. Surrounding tissue can become irritated, eventually developing scar tissue and adhesions — abnormal bands of fibrous tissue that can cause pelvic tissues and organs to stick to each other.
Endometriosis can cause pain — sometimes severe — especially during your period. Fertility problems also may develop. Fortunately, effective treatments are available.
Symptoms
The primary symptom of endometriosis is pelvic pain, often associated with your menstrual period. Although many women experience cramping during their menstrual period, women with endometriosis typically describe menstrual cramp that's far worse than usual. They also tend to report that the pain increases over time.
Common Signs and Symptoms of Endometriosis may include:
The severity of your pain isn't necessarily a reliable indicator of the extent of the condition. Some women with mild endometriosis have intense pain, while others with advanced endometriosis may have little pain or even no pain at all.
Endometriosis is sometimes mistaken for other conditions that can cause pelvic pain, such as Pelvic Inflammatory Disease (PID) or ovarian cysts. It may be confused with irritable bowel syndrome (IBS), a condition that causes bouts of diarrhea, constipation and abdominal cramping. IBS can accompany endometriosis, which can complicate the diagnosis.
When to see a doctor
See the doctor if you have signs and symptoms that may indicate endometriosis.
Endometriosis can be a challenging condition to manage. An early diagnosis, a multidisciplinary medical team and an understanding of your diagnosis may result in better management of your symptoms.
Causes
Although the exact cause of endometriosis is not certain, possible explanations include:
Risk factors
Several factors place you at greater risk of developing endometriosis, such as:
Endometriosis usually develops several years after the onset of menstruation (menarche). Signs and symptoms of endometriosis end temporarily with pregnancy and end permanently with menopause, unless you're taking estrogen.
Complications
Infertility
The main complication of endometriosis is impaired fertility. Approximately one-third to one-half of women with endometriosis have difficulty getting pregnant. Endometriosis may obstruct the tube and keep the egg and sperm from uniting. But the condition also seems to affect fertility in less-direct ways, such as damage to the sperm or egg. Inspite of this, many women with mild to moderate endometriosis can still conceive and carry a pregnancy to term. Doctors sometimes advise women with endometriosis not to delay having children because the condition may worsen with time.
Ovarian cancer does occur at higher than expected rates in women with endometriosis. Although rare, another type of cancer — endometriosis-associated adenocarcinoma — can develop later in life in women who have had endometriosis.
Diagnosis: To diagnose endometriosis and other conditions that can cause pelvic pain, the doctor will ask you to describe your symptoms, including the location of your pain and when it occurs.
Tests to check for physical clues of endometriosis include:
While you're under general anesthesia, the doctor makes a tiny incision near your navel and inserts a slender viewing instrument (laparoscope), looking for endometrial tissue outside the uterus. He or she may take samples of tissue (biopsy). Laparoscopy can provide information about the location, extent and size of the endometrial implants to help determine the best treatment options.
Treatment for endometriosis is usually with medications or surgery. The approach you and the doctor choose will depend on the severity of your signs and symptoms and whether you hope to become pregnant.
Generally, doctors recommend trying conservative treatment approaches first, opting for surgery as a last resort.
Pain medications
The doctor may recommend that you take an over-the-counter pain reliever, such as the nonsteroidal anti-inflammatory drugs (NSAIDs) ibuprofen (Advil, Motrin IB, others) or naproxen (Aleve, others), to help ease painful menstrual cramps.
If you find that taking the maximum dose of these medications doesn't provide full relief, you may need to try another approach to manage your signs and symptoms.
Hormone therapy
Supplemental hormones are sometimes effective in reducing or eliminating the pain of endometriosis. The rise and fall of hormones during the menstrual cycle causes endometrial implants to thicken, break down and bleed. Hormone medication may slow endometrial tissue growth and prevent new implants of endometrial tissue.
Hormone therapy isn't a permanent fix for endometriosis. You could experience a return of your symptoms after stopping treatment.
Therapies used to treat endometriosis include:
Conservative surgery
If you have endometriosis and are trying to become pregnant, surgery to remove as much endometriosis as possible while preserving your uterus and ovaries (conservative surgery) may increase your chances of success. If you have severe pain from endometriosis, you may also benefit from surgery — however, endometriosis and pain may return.
The doctor may do this procedure laparoscopically or through traditional abdominal surgery in more extensive cases.
Assisted reproductive technologies
Assisted reproductive technologies, such as in vitro fertilization (IVF) to help you become pregnant are sometimes preferable to conservative surgery. Doctors often suggest one of these approaches if conservative surgery doesn't work. If you wish to discuss about any specific problem, you can consult a gynaecologist.
2752
people found this helpful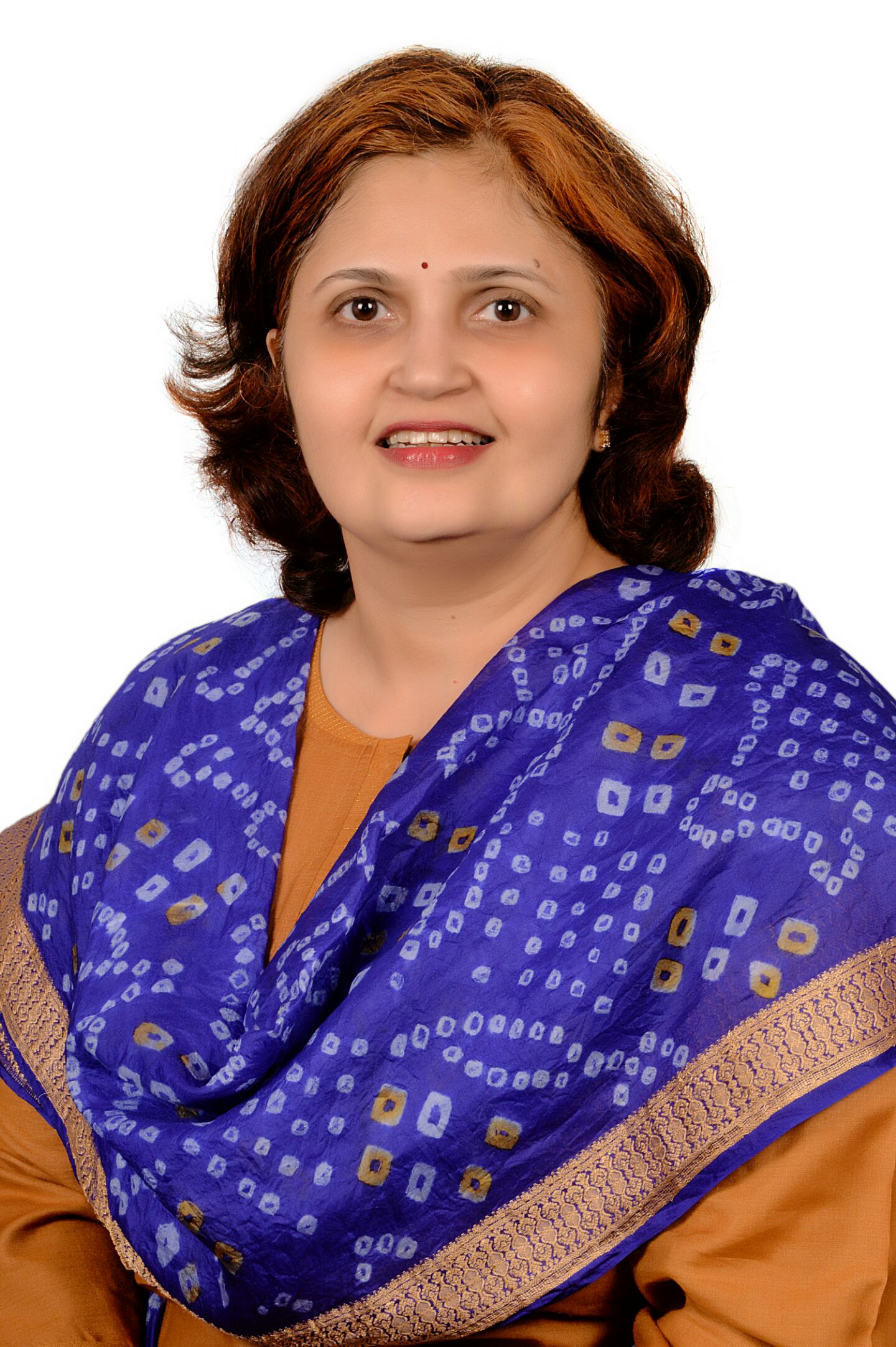 FRCOG (LONDON) (Fellow of Royal College of Obstetricians and Gynaecologists), CCT (Lon), DNB (Obstetrics and Gynecology), MD
Amenorrhea is the absence of menstruation that is one or more missed menstrual periods. Women who have missed at least three menstrual periods in a row have amenorrhea, as do girls who haven't begun menstruation by age 16. The most common cause of amenorrhea is pregnancy. Other causes of amenorrhea include problems with the reproductive organs or with the glands that help regulate hormone levels.
Treatment of the underlying condition often resolves amenorrhea.The main sign of amenorrhea is the absence of menstrual periods. Depending on the cause of amenorrhea, you might experience other signs or symptoms along with the absence of periods, such as:
Milky nipple discharge (galactorrhoea)
Headache
Vision changes
Excess facial hair (Hirsuitism)
Acne
You should consult a doctor if you've missed at least three menstrual periods in a row, or if you've never had a menstrual period and you're age 16 or older.
Causes: Amenorrhea can occur for a variety of reasons. Some are normal during the course of a woman's life, while others may be a side effect of medication or a sign of a medical problem.
Natural amenorrhea
During the normal course of your life, you may experience amenorrhea for natural reasons, such as:
Contraceptives
Some women who take birth control pills may not have periods. Even after stopping oral contraceptives, it may take some time before regular ovulation and menstruation return. Contraceptives that are injected or implanted also may cause amenorrhea, as can some types of intrauterine devices.
Medications
Certain medications can cause menstrual periods to stop, including some types of:
Psychiatric medications
Blood pressure drugs
Allergy medications
Lifestyle factors
Sometimes lifestyle factors contribute to amenorrhea, for instance:
Low body weight: Excessively low body weight, about 10 percent under normal weight interrupts many hormonal functions in your body, potentially halting ovulation. Women who have an eating disorder, such as anorexia or bulimia, often stop having periods because of these abnormal hormonal changes.
Excessive exercise: Women who participate in activities that require rigorous training, such as gymnastics,athletics may find their menstrual cycles interrupted. Several factors combine to contribute to the loss of periods in athletes, including low body fat, stress and high energy expenditure.
Stress: Mental stress can temporarily alter the functioning of your hypothalamus an area of your brain that controls the hormones that regulate your menstrual cycle. Ovulation and menstruation may stop as a result. Regular menstrual periods usually resume after your stress decreases.
Hormonal imbalance
Many types of medical problems can cause hormonal imbalance, including:
Polycystic ovary syndrome (PCOS): PCOS causes relatively high and sustained levels of hormones, rather than the fluctuating levels seen in the normal menstrual cycle.
Thyroid malfunction: An overactive thyroid gland (hyperthyroidism) or underactive thyroid gland (hypothyroidism) can cause menstrual irregularities, including amenorrhea.
Pituitary tumor: A noncancerous (benign) tumor in your pituitary gland can interfere with the hormonal regulation of menstruation.
Premature menopause: Menopause usually begins around age 50. But, for some women, the ovarian supply of eggs diminishes before age 40, and menstruation stops.
Structural problems
Problems with the sexual organs themselves also can cause amenorrhea. Examples include:
Uterine scarring: Asherman's syndrome, a condition in which scar tissue builds up in the lining of the uterus, can sometimes occur after a dilation and curettage (D&C), cesarean section or treatment for uterine fibroids. Uterine scarring prevents the normal buildup and shedding of the uterine lining.
Lack of reproductive organs: Sometimes problems arise during fetal development that lead to a girl being born without some major part of her reproductive system, such as her uterus, cervix or vagina. Because her reproductive system didn't develop normally, she can't have menstrual cycles.
Structural abnormality of the vagina: An obstruction of the vagina may prevent visible menstrual bleeding. A membrane or wall may be present in the vagina that blocks the outflow of blood from the uterus and cervix.
Clinical examination by the doctor includes a pelvic exam to check for any problems with your reproductive organs. If you've never had a period, the doctor may examine your breasts and genitals to see if you're experiencing the normal changes of puberty.
Amenorrhea can be a sign of a complex set of hormonal problems. Finding the underlying cause can take time and may require more than one kind of test/investigation.
Lab tests
A variety of blood tests may be necessary, including:
Pregnancy test: This will probably be the first test your doctor suggests, to rule out or confirm a possible pregnancy.
Thyroid function test: Measuring the amount of thyroid-stimulating hormone (TSH) in your blood can determine if your thyroid is working properly.
Ovary function test: Measuring the amount of follicle-stimulating hormone (FSH) or AMH (anti-mullerian hormone) in your blood can determine if your ovaries are working properly.
Prolactin test: Low levels of the hormone prolactin may be a sign of a pituitary gland tumor.
Male hormone test: If you're experiencing increased facial hair and a lowered voice, the doctor may want to check the level of male hormones in your blood.
Hormone challenge test
For this test, you take a hormonal medication for seven to 10 days to trigger menstrual bleeding. Results from this test can tell the doctor whether your periods have stopped due to a lack of estrogen.
Imaging tests
Depending on your signs and symptoms — and the result of any blood tests you've had, the doctor might recommend one or more imaging tests, including:
Ultrasound: This test uses sound waves to produce images of internal organs. If you have never had a period, your doctor may suggest an ultrasound test to check for any abnormalities in your reproductive organs.
Computerized tomography (CT): CT scans combine many X-ray images taken from different directions to create cross-sectional views of internal structures. A CT scan can indicate whether your uterus, ovaries and kidneys look normal.
Magnetic resonance imaging (MRI): MRI uses radio waves with a strong magnetic field to produce exceptionally detailed images of soft tissues within the body. Your doctor may order an MRI to check for a pituitary tumor.
Endoscopy tests
If other testing reveals no specific cause, the doctor may recommend a hysteroscopy — a test in which a thin, lighted telescope is passed through your vagina and cervix to look at the inside of your uterus.
Treatment depends on the underlying cause of your amenorrhea. In some cases, contraceptive pills or other hormone therapies can restart your menstrual cycles. Amenorrhea caused by thyroid or pituitary disorders may be treated with medications. If a tumor or structural blockage is causing the problem, surgery may be necessary. Some lifestyle factors — such as too much exercise or too little food — can cause amenorrhea, so strive for balance in work, recreation and rest. Assess areas of stress and conflict in your life. If you can't decrease stress on your own, ask for help from family, friends or your doctor.
Be aware of changes in your menstrual cycle and check with the doctor if you have concerns. Keep a record of when your periods occur. Note the date your period starts, how long it lasts and any troublesome symptoms you experience.
2412
people found this helpful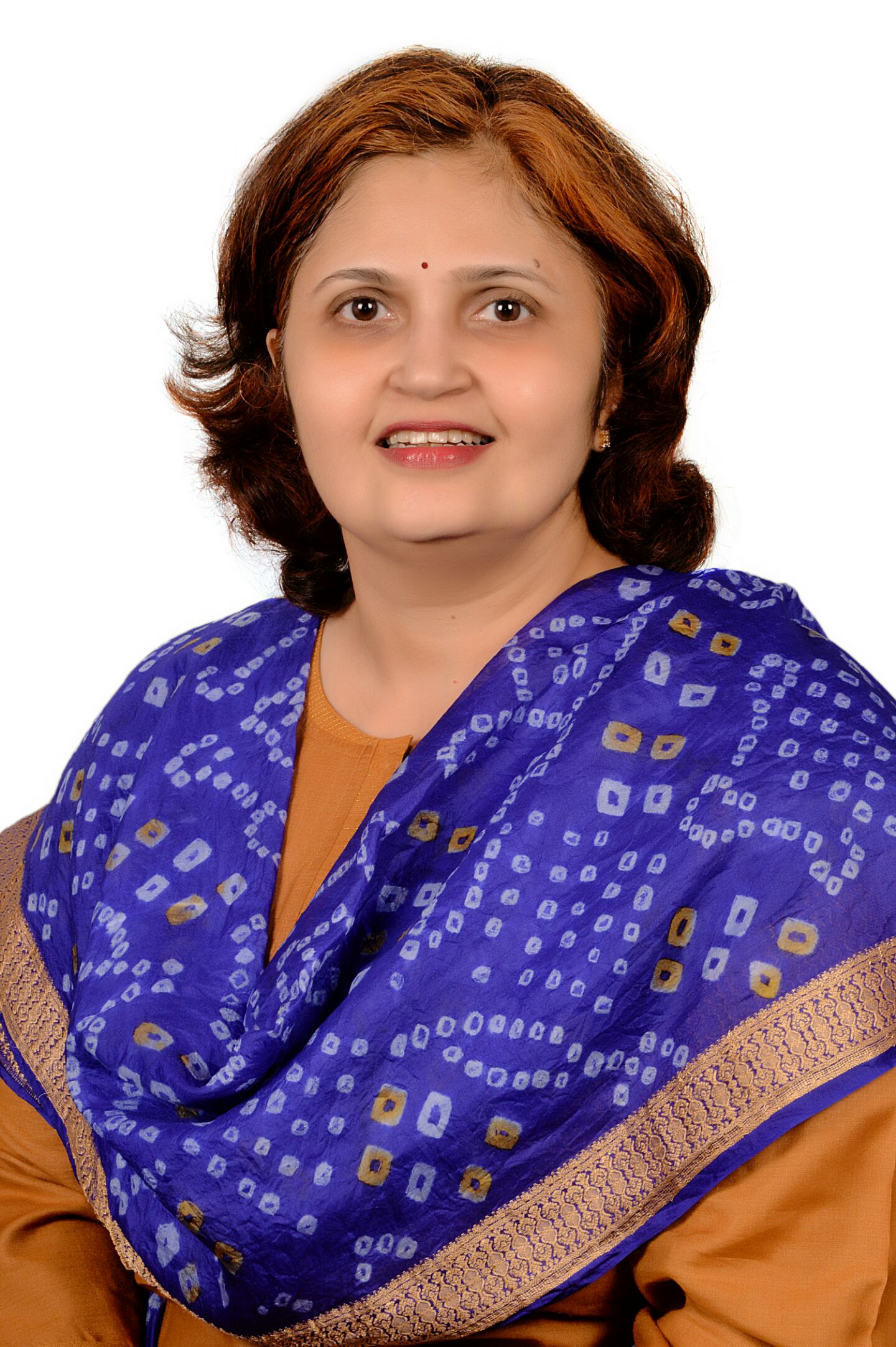 FRCOG (LONDON) (Fellow of Royal College of Obstetricians and Gynaecologists), CCT (Lon), DNB (Obstetrics and Gynecology), MD
Pelvic pain is generally referred to as the pain in the lower abdominal region. Pelvic pain might be acute, sudden, or chronic, recurrent, cyclical in nature. It may present as central or lateralized pain and might spread to the thighs and buttocks. Pelvic pain might be an indication that something is wrong with the internal reproductive organs located in the pelvic region such as ovaries, fallopian tube, uterus and vagina in which case occurrence of pain may be related to particular time in menstrual cycle.
Pelvic pain can be indicative of a pelvic infection or related to the pelvic bones/spine problems.
Also it may indicate that there is something wrong with the digestive system or urinary system.
Causes-
The causes are as follows:
Pelvic pain occurs commonly in disorders of the internal reproductive organs such as ovarian cysts or pelvic inflammatory disease (where in sexually transmitted bacteria spread through the reproductive organs and cause infection) or pain during ovulation.
Pelvic pain might also occur due to endometriosis (a form of disorder where the endometrial tissues that are located inside the uterus tend to grow outside the uterus resulting in severe pain), adenomyosis (a disorder wherein the endometrial tissues which line the wall of the uterus tend to grow within the uterus), , pelvic adhesions or ectopic pregnancy (when the fertilized egg gets inserted somewhere else other than the main uterine cavity),
Pelvic pain can occur due to bladder disorders, kidney stones, infection in the urinary tract, constipation, flatulence,inflammatory bowel disease, irritable bowel syndrome and chronic hernia.
It can also be a symptom in some cancers such as ovarian cancer, colonic cancer, advanced ovarian , endometrial and cervical cancer.
The following symptoms might occur along with pelvic pain:
Sustained pain in the hips and the groin

Sudden fever

Severe pain while urinating , passing stools or during sexual intercourse (dysparuenia)

Vaginal bleeding or vaginal discharge .

Blood in stool

Severe menstrual pain ( dysmenorrhoea)

Repeated instances of constipation or diarrhoea

Increase In pain with stress and physical movements
Investigations-
The Gynaecologist will do physical examination including bimanual internal examination. Also, complete blood count, urine for microscopy, vaginal swabs if discharge, stool examination. Ultrasound examination of the pelvis is an important investigation.
Treatment-
If the pain is gynaecological and depending on the cause doctors might suggest different therapies. In cases where pain is due to an ovarian cyst or endometriosis, doctors may prescribe birth-control pills. In cases of suspected pelvic infection, antibiotics are prescribed. Also, laparoscopic surgery might be advised in cases of acute pain due to cyst, endometriosis, or pelvic adhesions: for confirmation of diagnosis and excision or removal of cysts and endometriotic implants and division of adhesions respectively. In some cases of chronic pain, the gynaecologist may manage the case with inputs from gastroenterologist and pain consultant.
2316
people found this helpful

FRCOG (LONDON) (Fellow of Royal College of Obstetricians and Gynaecologists), CCT (Lon), DNB (Obstetrics and Gynecology), MD
As advised before they are vitamins and should be taken once a day. The tablets should be taken peri-conceptionally ie anybody who is trying to conceive should take it till she conceives and for the first three months after conception.
2
people found this helpful
Near By Doctors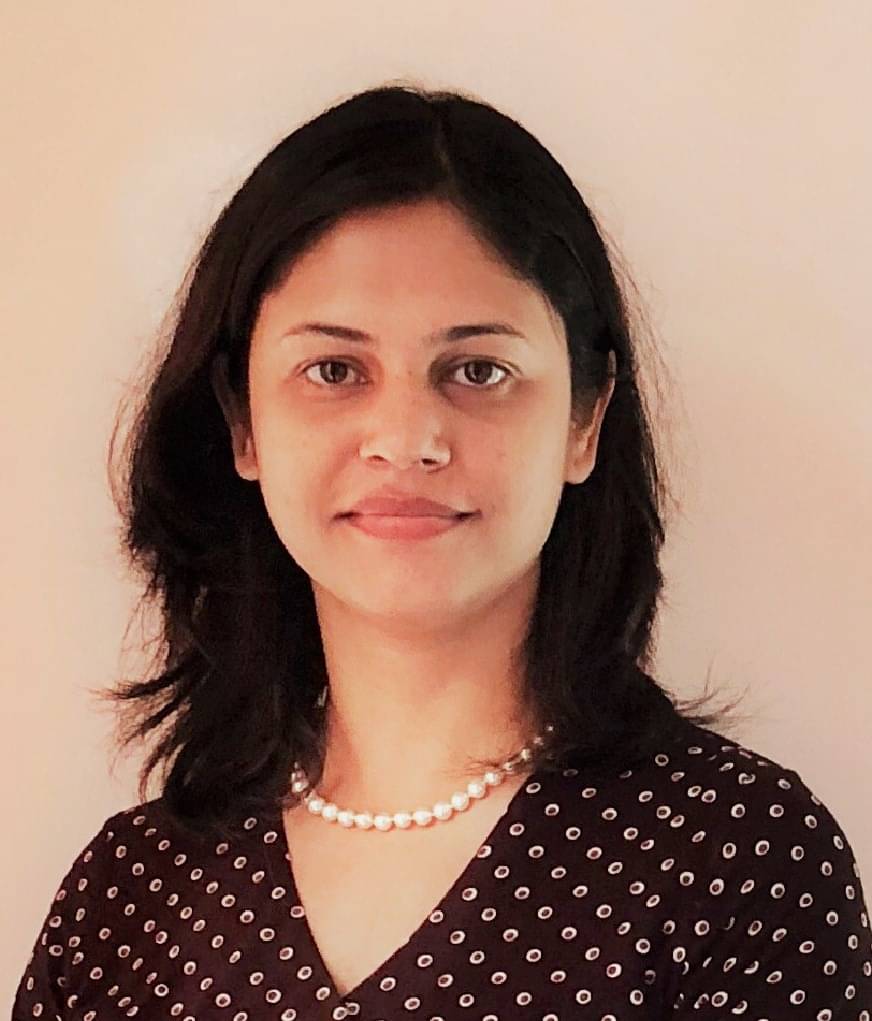 MBBS, MS - Obs and Gynae, MRCOG(London), DNB, Fellowship In Uro Gynaecology
Gynaecologist
Dr. Priyanka's Online consultation clinic,
Book Appointment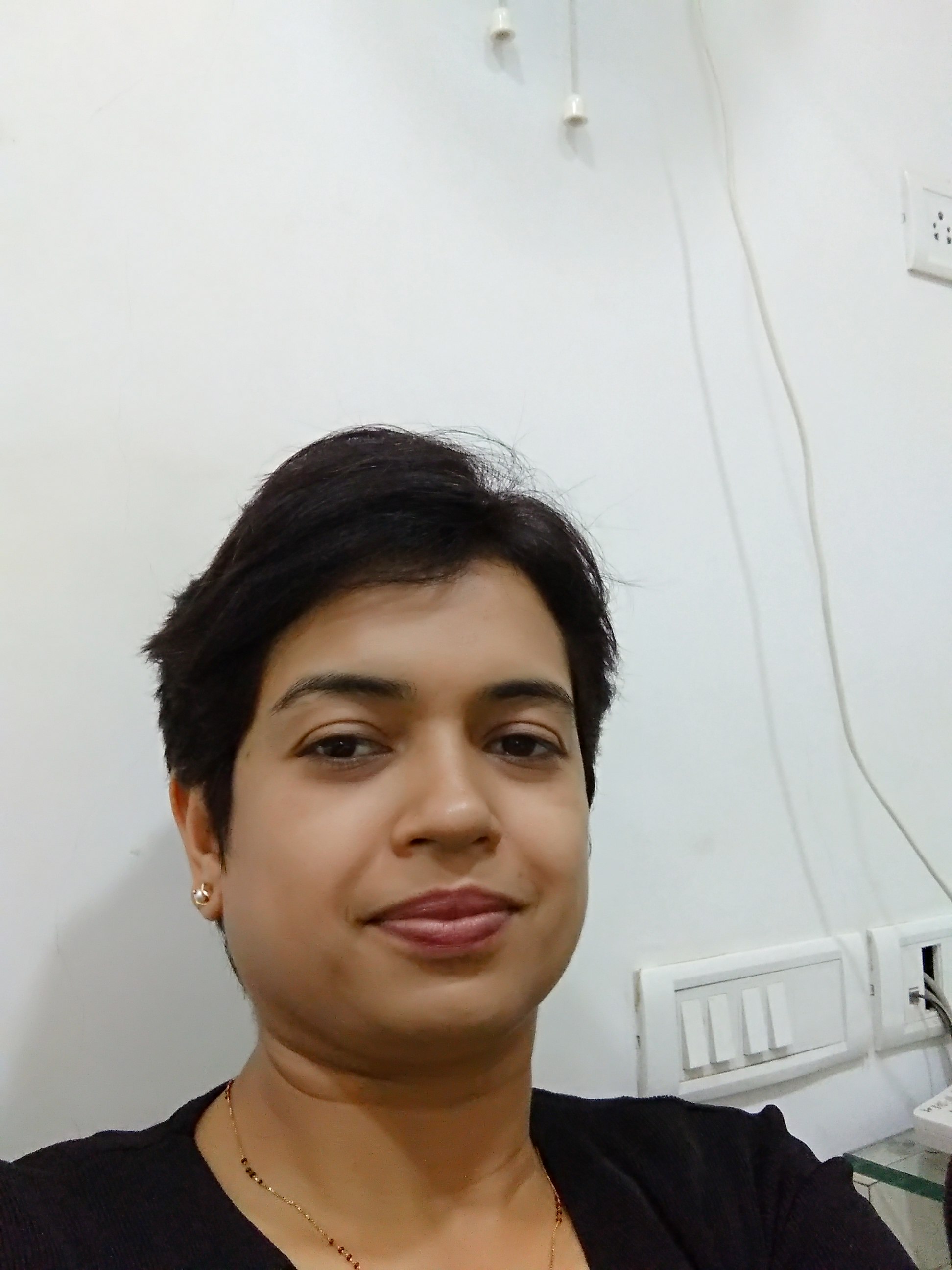 MBBS, DGO, MRCOG
Gynaecologist
Book Appointment

Book Appointment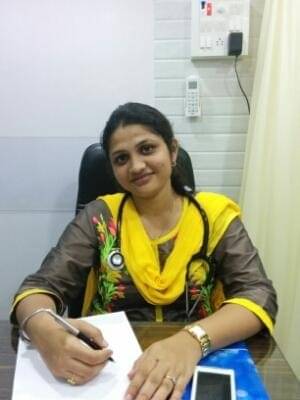 DNB (Obstetrics and Gynecology), DGO, MBBS Bachelor of Medicine and Bachelor of Surgery
Gynaecologist
Dr. Bhavini Shah Balakrishnan 's Clinic,
Book Appointment
MBBS, MD - Obstetrics & Gynaecology, FICS, FICOG
Gynaecologist
Dr. Khandeparkar's Infertility and IVF Centre,
Book Appointment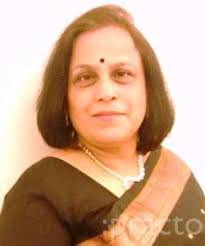 Masters In Counselling & Psychotherapy, DGO, MBBS Bachelor of Medicine and Bachelor of Surgery
Gynaecologist
Book Appointment